<! cd = 12/17/12 > <! MP3 12/17/12 > <! outside 12/17/12 - WP > <! links 12/17/12 - WP only > <! pix 00/00/00 > <! icons 12/17/12 > <! UPDATES: 12/18/12 - posted >

---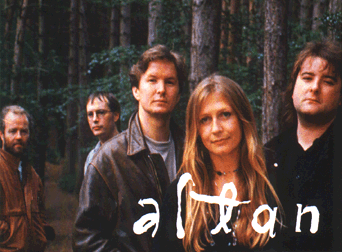 Glasgow, Scotland's Alasdair Roberts is one of the most creative (and subversive) artists working with traditional Celtic folk in modern years... Mixing traditional themes with a freak-folk and indie-pop vibe, Roberts has crafted a unique, singular sound -- or "sounds," really, as he changes from project to project -- and raised the bar for not-quite-trad Celtic folk. Roberts has a strong folk pedigree: his father, Alan Roberts, played guitar for Scottish balladeer Dougie Maclean and since his own emergence as a solo artist, Alasdair has worked with many of the brightest stars in both the pop and folk fields. Here's a quick look at his work...
---
Discography
---
Appendix Out "The Rye Bears A Poison" (Drag City, 1997)



Sad but striking, acoustic-based slowcore indie-folk... The lilt of later albums is buried here under a somewhat doleful, downcast vibe... Also, as with most of Roberts' work, I have absolutely no idea what his songs are actually about. This mopey early wor isn't quite my cup of tea, but fans of artsy lo-fi, ala Will Oldham, will find a lot to groove on here.


<! Lassie, Lie Near Me >
Appendix Out "Daylight Saving" (Drag City, 1999)



I'd say this album has more of a "rock" feel, a little closer to the intimate acoustic side of Elliott Smith, perhaps, but without the Beatles-y melodies. Despite the stripped-down, lone vocals with guitar sound, this is a more engaging and varied record than Rye,
Appendix Out "The Night Is Advancing" (Drag City, 2001)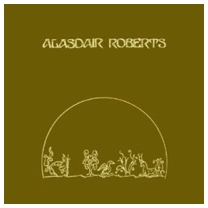 Alasdair Roberts "The Crook Of My Arm" (Secretly Canadian, 2001)



I relish the times that Scottish avant-folkie Alasdair Roberts sticks to traditional music, and this album is certainly his most focussed, most "straight" reading of Brit-Celt trad, with songs drawn from the repertoires of artists such as Anne Briggs, Shirley Collins, The Dransfields, and Nic Jones... It's lovely stuff, although Roberts' doleful, depressive approach quickly becomes static, one sad, slow song after another, with restrained, rueful vocals and gentle guitar. There's very little of the bouncy melodic sensibility that makes his later albums seem so puckish and subversive. It's nice, though -- richly drenched in culture and soulfulness, an album that will grow on you, though it's just a little bit of a downer.


<! no producer listed >

Alasdair Roberts "Farewell Sorrow" (Drag City, 2002)



The trad ballads ouvre is given a subtle indie facelift by Scottish rocker Alasdair Roberts, who refashions folk-ish material into multi-textured odd-ditties in much the same way Will Oldham has approached American folk music. Indie kids shouldn't be alone in their appreciation of this album: folk purists may hate it, but more open-minded listeners can find a lot to be cheered by here. It's moody, creative, and quite pleasant. Recommended!
Appendix Out "A Warm And Yeasty Corner" (EP) (Shingle Street, 2003)

Amalgamated Sons Of Rest "Amalgamated Sons Of Rest" (Galaxia, 2004)






<! whaling songs(!?) >
Alasdair Roberts "No Earthly Man" (Drag City, 2005)


(Produced by Will Oldham)

Alasdair Roberts "The Amber Gatherers" (Drag City, 2007)


Alasdair Roberts "The Wyrd Meme" (Drag City, 2009)


Alasdair Roberts & Jackie Oates "A Selection Of Marches, Quicksteps, Laments, Strathspeys Reels And Country Dances" (Room 40, 2010)


On this brief, 4-song EP Roberts shows the same playful, rule-bending approach towards instrumental Celtic-trad as with his vocal material... He meanders and collapses into little melodic potholes, toys around with notes like a child turning a chunk or quartz around in their hand, generally doesn't seem like he's in too much of a hurry, or worried about getting things "right." Fiddler Jackie Oates is an able and amiable accompanist; together they share a nice song on the last track, "Hyperboreans," which fits nicely in with the rest of his work.
Alasdair Roberts/Various Artists "Revenge Of The Folk Singers" (Delphian, 2011)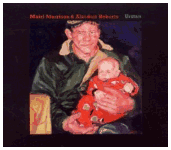 Alasdair Roberts & Mairi Morrison "Urstan" (Drag City, 2012)



(Produced by Markus Mackay)
An interesting, challenging pairing of Scottish indie/folkie oddball Alasdair Roberts and singer Mairi Morrison, in which his unusual, genre-tweaking take on Celtic trad remains intact, but is complimented by Morrison's more jazzy leanings. In a funny way I'm reminded of the early, Jacqui McShee lineup of Pentangle, with its giddy, rough-hewn mix of British folk and jazz -- the two elements are more distinctly at odds here, but the erratic blend creates a compelling tension, a sort of idiosyncratic musical highwire act. Fans of Alasdair Roberts's work will find a lot to cheer for here -- this is a dense, multi-layered album, with satisfying and rich melodies as well as his trademark quirkiness; Morrison's contributions often come through assertively and abruptly, but they are a nice compliment to his style. Recommended!



<! March 27 >
Alasdair Roberts/Various Artists "Wonder Working Stone" (Drag City, 2013)





<! Alasdair's latest is by turns metaphysical, cosmological, phantasmagorical, topical, personal & universal. This is Alasdair's most ambitious, fully-realized work to date: "A Wonder Working Stone" continues his long-standing love affair and deeply creative interaction with the traditional music of has native Scotland (& beyond). Roberts delivers his unique 'scordatura' finger style guitar & distinctive tenor vocals with the backing of a core group of among Glasgow's finest, with special guest vocals from Olivia Chaney, as well as appearances from many other fine players on strings, brass, flute and accordion, all of which edify & expand the musical world of Alasdair Roberts & all those friends who listen. >

---
Links
---
---



Main Celt/Brit Index
International Music Index



---

<! Appendix Out "The Rye Bears A Poison" (Drag City, 1997) B0000019SD B000W1A64C Appendix Out "Daylight Saving" (Drag City, 1999) B00000JKQN B000YJV1BY Appendix Out "The Night Is Advancing" (Drag City, 2001) B000059M16 B000W1O21U Appendix Out "A Warm And Yeasty Corner" (EP) (Shingle Street, 2003) B00006833T Amalgamated Sons Of Rest "Amalgamated Sons Of Rest" (Galaxia, 2004) B00009LVWI B003O6QJT8 whaling songs(!?) (Appendix Out also recorded a Christmas Album in 2000, consisting of home recordings of traditional Christmas carols. This album was only available as a gift from band members and on sale at a handful of gigs around that time.) > <! Alasdair Roberts "Crook of my Arm - Secretly Canadian, 2001 Alasdair Roberts "Farewell Sorrow - Drag City and Rough Trade, 2003 Alasdair Roberts "No Earthly Man - Drag City, 2005 Alasdair Roberts "You Need Not Braid Your Hair For Me: I Have Not Come A-Wooing (EP) - originally given away at a concert at Cecil Sharp House, 2005 Alasdair Roberts "The Amber Gatherers - Drag City, 2007 Alasdair Roberts "Spoils - Drag City, 2009 Alasdair Roberts "The Wyrd Meme (EP) - Drag City, 2009 Alasdair Roberts "Too Long in This Condition - Drag City, 2010 >