<! MP3 03/05/09; 09/15/10 > <! pix 03/05/09 - except brazil; 09/15/10 > <! archived 00/00/00 > <! icons 02/21/11 > <! *>
---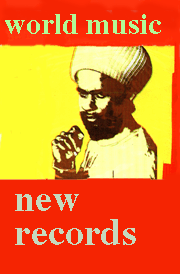 Welcome to my "New World Music" page, which highlights new(ish) African, Asian, Latin American and Celtic records, and "miscellaneous" records that I had the good fortune to listen to in January, 2006... Reviews include: Anga, Susan McKeown, Perez Prado, Samite, Nii Tagoe, Zemog, Various Artists: "CAYMMI: 90 ANOS -- MAR E TERRA"; "TROPICALIA: A BRAZILIAN REVOLUTION IN SOUND"
This page is added to as new records come in... If you want more to read more reviews, many others are archived nearby, and there are separate sections for various kinds of world music that you might like exploring as well.
---
Recommended Records: February, 2006
---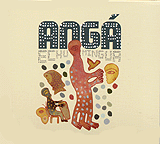 Anga "Echu Mingua" (Nonesuch/World Circuit, 2006)



An intriguing, eclectic album from one of Cuba's most prominent percussionists and a member of the Buena Vista Social Club inner circle. Conga drummer Miguel "Anga" Diaz is a co-founder of the popular Cuban band, Irakere, and has recorded extensively with son and descarga heavy-hitters such as Ruben Gonzales, Cachaito Lopez, and the Afro-Cuban All-Stars; he has also delved deep into North American jazz, recording with modernists such as Steve Coleman, among others. The influence of the so-called "third stream" jazz scene is evident in his work, as well as post-bop, cool and free jazz from the likes of Miles Davis and the Coletranes. This album spans a dizzying array of styles, melding super-traditional Afro-Cuban rumba percussion with modern avant-jazz, African pop, a hint of DJ culture, scratching and electronica, and more straightforward salsa-style Latin-dance son. This is a challenging, ambitious album, although the sound mix is surprisingly murky and sonically flat -- you can hear the different elements and guest artists, but many instruments sound distant or muted, like a large ensemble performance recorded with a single microphone... It's an odd quality for such a prestigious all-star outing, but Cuban music fans will still find the scope of Anga's pan-American, trans-global approach to be thrilling and complex. Worth checking out if you're into world-fusion music that has some bite and still retains a lot of its local character.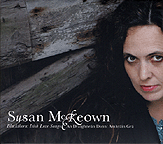 Susan McKeown "Blackthorn: Irish Love Songs (An Draighnean Donn: Amhrain Gra)" (World Village, 2006)



A lovely set of vocal tunes, mostly sung in Gaelic, with McKeown's bright, crystalline voice gliding amid sweet, innovative arrangements. In addition to a rich, tastefully modernized Celtic trad sound, McKeown weaves in melodies and rhythms from the Basque regions. This disc took a couple of listens to grow on me, but once it took hold, it revealed multiple layers of creativity and depth. Most of all, it's a great showcase for her voice, one of her finest albums for pure beauty and emotional power. Worth checking out!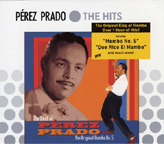 Perez Prado "The Best Of Perez Prado: The Original Mambo No. 5" (Sony-BMG Legacy, 2006)



This is a top-flight best-of set profiling legendary mambo king Perez Prado. His career is pretty well-trod territory, and oldies-but-goodies such as "Cherry Pink and Apple Blossom White" and "Mambo No. 5," with their trademark shrill, register-piercing horn blasts will seem like familiar old friends. But a few tunes on this generously programmed 20-song set, such as the richly melodic, spy-jazzy, gogo-delic "Quien Sera,"are genuinely surprising and help break this disc out of the known-quantity mold, adding a new twist to the Prado legacy. There's also a healthy, selection of his easy listening-type tunes, but these are judiciously chosen, so that htey represent his poppy outings in their best light. If you're looking for a good, well-balanced introduction to Prado's work, this'll do you just fine.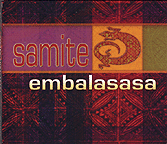 Samite "Embalasasa" (World Village, 2006)


A super-mellow, acoustic-based set from an Ugandan expatriate now living in the United States... The music mixes flute, guitar and finger piano (in Uganda, called a kalimba), providing a gentle, almost sugary bed for Samite's soft, half-whispered voice. He calls for peace and a cure for AIDS -- two global ills that are having particularly devastating effect on Africa -- while instilling serenity on his listeners with this quiet, lulling set. If you're looking for music that is easy on the ears and calming on the nerves, this may be an ideal album.

Nii Tagoe "African Roots" (Arc, 2006)



Cool...! Ghanaian drummer Emmanuel Nii Okai Tagoe is a rising star in the world-beat scene, principally known for his association with the world-fusion band, Baka Beyond, as well as his work with Femi Kuti, Osibisa and African Headcharge. Coming to the fore as a solo artist, he displays impressive, imaginative breadth and will compel your rapt attention from one song to the next. There's a nice mix of driving Afrobeat rhythm, West African electric guitar riffs, and delicate indigenous percussion pieces, each track anchored by Tagoe's expressive drumming and gentle vocals. Nice record -- a lot of different tones and musical modes, never static and consistently engaging.

Zemog "Cama De La Conga" (Aagoo, 2006)



Cool, weird, and getting better every album. When these East Coast guys started out a couple of years ago, they were like the forgotten love child of Marc Ribot and Crash Worship; now their interest in experimental Latin dance music has crystalized and the band's musical chops have greatly improved -- so now when they play their salsa riffs all tweaky and freaky, it sounds less fragmented and chaotic, and more like these guys are really onto something. There's also a strong hint of driving African rhythm here; indeed, this band may be to Cuban son what Antibalas is to Afrobeat: offbeat innovators playing to the beat of a different drum. It's an acquired taste, but defintely worth checking out.

Various Artists "CAYMMI: 90 ANOS -- MAR E TERRA" (BMG, 2004)


A pleasant, solid set of songs written by the great samba cancao composer, Dorival Caymmi. This 2-CD anthology is only partly a usual suspects gathering, with MPB heavyweights such as Maria Bethania and Gal Costa and samba revivalists such as Paulinho Da Viola and Ivone Lara; what makes this collection so valuable, though, is the inclusion of numerous tracks from the golden years of the samba cancao and the "radio singers" era, performances from the 1940s and '50s by Anjos De Inferno, Trio De Ouro, Francisco Carlos, Angela Maria and others, antique recordings (with great sound quality, coming straight from the original major label vaults), skillfully programmed alongside more modern recordings by the likes of Fafa De Belem, Elba Ramalho, Almir Sater, Jussara Silveira and Angela Ro-Ro. The selections are kind of capricious or unexpected -- there's even a track by Sarah Vaughan (and nothing by Caymmi himself, or any of his family) -- but what's most remarkable is the album's overall listenabilty... There are perhaps two or three tracks that I found icky and sachharine, whereas the rest of the record was quite nice... That's a pretty good batting average for an MPB set... Definitely worth picking up!

Various Artists "SAMBA" (Arc Music, 2006)



Delightful! This is a sparkling set, energetic yet relaxed -- the kind of modern ('70s style) samba that drew me to Brazilian music in the first place. Features the work of Martinho Da Vila, Paulo Da Viola and Zeca Pagodinho, as well as well-selected tracks by a few artists such as Benito Di Paula, who are better known as cheesy pop singers (but who, obviously, had some really good songs in them as well...) This disc is highly recommended... It's the kind of thing you can put on and groove out to from start to finish. Great stuff.
Various Artists "TROPICALIA: A BRAZILIAN REVOLUTION IN SOUND" (Soul Jazz, 2006)


A top-notch collection of Brazilian psychedelic classics, featuring all the big-name stars of the brief-lived tropicalia scene of the late '60s and early '70s. I haven't actually laid eyes (or ears) on this disc, and probably won't anytime soon, since it's kinda pricey and I've also already heard pretty much all the music that's gathered here. But for an introduction to some of Brazil's greatest musicians -- Gilberto Gil, Caetano Veloso, Gal Costa, Jorge Ben and others -- this is a pretty cool set. Definitely worth checking out if you're curious about the style. (For more info on tropicalia, check out my Brazilian Music Guide... )
---



World Music Index
Other Recent Reviews


---

*