<! MP3 03/06/09; 09/16/10 > <! pix 03/06/09; 09/16/10 > <! archived 01/01/08 > <! *> <! icons 02/20/11 >
---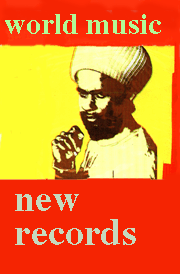 Welcome to my "New World Music" page, which highlights new(ish) African, Asian, Latin American and Celtic records, and "miscellaneous" records that I had the good fortune to listen to in Winter, 2007... (Sorry, I got kinda jammed-up...) Reviews include: Mario Adnet, Tony Allen, Zeca Baleiro & Raimundo Fagner, Keola Beamer, Maria Bethania, Afel Bocoum, Casa Das Maquinas, Ojos De Brujo, Andy Palacio, Andy Statman, Tinariwen, Vieux Farka Toure, Caetano Veloso, Various Artists: "BRAZILIAN FUNK EXPERIENCE"
This page is added to as new records come in... If you want more to read more reviews, many others are archived nearby, and there are separate sections for various kinds of world music that you might like exploring as well.
---
Recommended Records: Winter, 2007 | Review Archives
---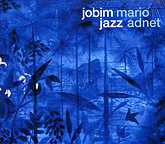 Mario Adnet "Jobim Jazz" (Adventure Music, 2007)


Brazilian guitarist Mario Adnet arranges a solid smooth-jazz tribute to bossa nova composer Tom Jobim, with help from folks the likes of Romero Lubambo, Ricardo Silveira and Vitor Santos... Braz-jazz elder Joyce sings on one track, "Paulo Voo Livre," fitting in nicely with the rich, mellow feel of the album. This is a little too smooth for my tastes, but strong for the genre: the songs are all played with feeling and conviction, and Adnet, writing new arrangements for brass, manages to twist some new interpretations out of these tried-and-true bossa oldies... For contemporary jazz fans, this is definitely worth checking out.

Tony Allen "Lagos No Shaking" (Honest John's, 2006)



A mellower than usual offering from this legendary Afro-Beat drummer... Recorded in Lagos in '05 -- marking Allen's return to Nigerian studios, after many year's absence -- this has plenty of long, loping grooves, and lissome vocal choruses, with Allen's trademark beat held at a steady, sly pace. Fans of Fela Kuti and Allen's earlier solo work will dig this latest record, too!

Zeca Baleiro & Raimundo Fagner "Raimundo Fagner & Zeca Baleiro" (Universal-Indie, 2003)


A surprisingly effective, pleasant collaboration between indie-ish rocker Baleiro and Raimundo Fagner, an '80s rock/soft pop star whose work became both proggish and super-wimpy. This gentle, multi-layered album offers a wide variety of tropical styles, from modernized samba-pop to the Hawaiianized mariachi of "Cantor De Bolero," which closes the album. These two really seem to have hit a warm, profoundly sympathetic mutual vibe, where the music flows easily and sounds soulful and accomplished. I hadn't expected a lot from this record when I picked it up, and have been pleasantly surprised and consistently engaged each time I've listened to it. Very nice stuff, definitely recommended!

Keola Beamer "Ka Hiniki O Ka Hau: The Coming Of The Snow" (RCA/Windham Hill/Dancing Cat, 2006)



Hawaiian meets classical in this mellow outing from slack key guitarist Keola Beamer... with mixed results. The easygoing style that predominates is well suited to many composers -- Dowland, Mendelssohn, Ravel -- but obscures the stylistic individuality and purposeful roughness of others, notably Stravinsky and Astor Piazolla. The best match is with the elegant Erik Satie, as seen in the inclusion of five pieces from Satie's famed "Gymnopedie" and "Gnossienne" series -- slow, honeyed musical studies from the 1880s that can be seen as touchstones for the ambient and New Age styles of the 20th Century... Although Beamer is playing in slack tunings, the picking technique is unusually formal, that is, this sound more like a standard-issue classical guitar set than a Hawaiianized crossfertilization... Still, if you want something mellow and background-y, this is a very solid performance. It's just not as "Hawaiian" as some fans might like. (PS - more classic island music is reviewed in my Hawaiian Music Guide. )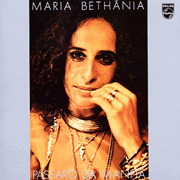 Maria Bethania (Various Albums: "Viva Bethania!" series)
Well, here's your golden opportunity to check out Brazilian super-diva Maria Bethania... She gets the deluxe reissue-remaster treatment on this monumental mining of her catalogue... Twenty-two albums, spanning 1967-1995, are presented, complete with the original artwork, lyric sheets and liner notes... I picked up a few titles to fill out my Maria Bethania discography, and found the sound quality to be quite nice. So far, these titles haven't been listed on Amazon, but most of them have been available through Dusty Groove mailorder... Tell 'em Joe sent you!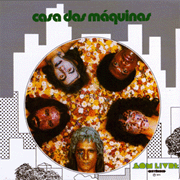 Casa Das Maquinas "Casa Das Maquinas" (Som Livre, 1974)



A prime example of mid-1970s Brazilian rock that mimicked the trends up North, in the good old U. S. of A. This is an almost perplexingly diverse offering, kicking off with the KISS-ish heavy rock of "A Natureza," sliding next into a prog-psychedelic recitation tune worthy of tropicalista Tom Ze. The hard-rock side of their work gets lost for a few tunes as the band slides into a soft-rock sound, more in line with the AOR ("album oriented rock") that dominated the American charts at the time... Plenty of bands come to mind: Procol Harum, Three Dog Night, The Isley Brothers, maybe a dash of Cheap Trick or Styx. For a comparison in the Brazilian sphere, late-vintage Os Mutantes comes to mind, when the band had settled into its pop-prog mode. And, yeah, if you like those old Mutantes records, you'll want to check this out as well. It's a surprisingly strong offering, if a bit cheesy at times. Worth checking out!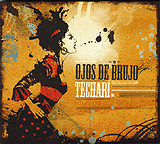 Ojos De Brujo "Techari" (Six Degrees, 2006)


Densely layered, a bit manic, this album reveals the madcap flamenco-techno-experimental-salsa-world-beat powerhouse from Barcelona refining their sound and bringing in a stronger sampling of Arabic song and electronic dub (among other influences...) Overall, this is a bit too driving and crazed for me, but it is impressive, both technically and cross-culturally, and many listeners will find it quite stunning. Definitely worth checking out if you're looking for new sounds, and for people who know how to mash wildly different styles together. (New version with added video content out on February 20th...)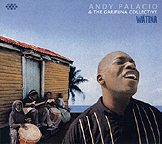 Andy Palacio "Watina" (Cumbancha, 2007)



Andy Palacio is one of the key modern torchbearers of garifuna culture, the unique linguistic heritage of a Caribbean tribe descended from African slaves and European sailors who were shipwrecked centuries ago, and later repatriated to the mainland of Central America. Their African roots remained intact over the decades, and garifuna music, like their language, has far less Spanish influence than other American groups. By the late 20th Century, though, that culture was dying out, and Palacio was one of the first of a younger generation of artists who vowed to keep it alive. In the 1980s he played "punta rock," a modern pop style sung in the garifuna dialect, but later he mellowed and chose to play in an acoustic style that better highlighted the group's African roots. This new album has Palacio and his cohorts playing in a slightly lusher style than previous records that have made it this far North, but still quite lovely. The trademark exuberance and soulful rhythm of the style leaps out, as well as the languid, seductive sense of harmony... If you like this, you might also want to check out earlier albums, including the recent colelction, From Bakabush, which came out a few month back.

Som Nosso De Cada Dia "A Procura Da Essencia: Ao Vivo 1975-1976" (Editio Princeps, 2004)


A 2-CD set of live recordings by Som Nosso De Cada Dia, one of the best and most forceful Brazilian prog-rock bands. Moogs and guitars aplenty ride atop a driving, at times brutal, beat... While contemporaries such as Os Mutantes and O Terco slid into a more pop-oriented sound, Som Nosso were far more hard-edged, keeping pace with genre founders such as Return To Forever and Chick Corea, although with an experimental bent that also suggests the work of Can and the krautrock scene, as well as soem boogie rock and old-school, Sabbath-y heavy metal. This challenging collection, culled from archival tapes kept by guitarist Egidio Conde, is packed with leviathan jams, ten minutes or longer and a rough-and-rugged feel that's really quite different that practically anything else coming out of Brazil at the time. Not what I'd put on for casual listening, but of immense historical value.
Andy Statman "Awakening From Above" (Shefa, 2006)



A subdued, lyrical set, with Staman's clarinet offset by sparing, jazz-inflected percussion and a near-hidden acoustic bass... These religiously-themed Jewish tunes are played almost haltingly, yet with an underlying sense of joyfulness, as if shyly beckoning the listener to enter into an ecstatic realm, knowing that just an invitation can be easily rebuffed or seen as too overwhelming... Thus, the frantic, whirlwind release that typifies so much of Jewish klezmer music is always just around the corner... Though hardly dour, this set has a fascinating combination of release and restraint... A fine album, with a different feel than many of the other modern Jewish music albums. Definitely worth checking out.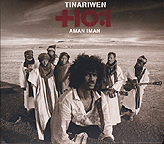 Tinariwen "Aman Iman" (World Village, 2007)



Mali's Tuareg superstars are back with more of the droning, hypnotic rhythms and seductive electric guitars that have made them the toast of the world music scene... This album is quieter than their last, though, as the band explores their tribal spirituality and places more emphasis on their lyrics and the overall vibe of the album, rather than the driving, intense rock-drone fusion they explored in the last record. It's a thoroughly solid album, though comparatively static in melodic terms... If you go for trance-y rhythms, though, this disc is hard to beat... They don't let up for a second!
Vieux Farka Toure "Vieux Farka Toure" (World Village, 2007)



A fine album by the son of Malian superstar, the late Ali Farka Toure... Vieux has a lighter touch than his fabled father, and a much readier acceptance of the wide melodic palatte of modern African pop... This is a fun, pleasant album, with strong, beautiful contributions from kora master Toumani Diabate... If you're looking for something sweet to listen to, this album will certainly fill the bill... Admirably, Vieux is not completely in thrall to his father's style, although there is an echo of his hypnotic, bluesy rhythms... Ali Farka Toure also appears on this album, in recordings he made with his son before he passed away in 2006; for some fans, these will be the highlight of this album -- I find the emergence of a new African star to be the real news here. Definitely worth checking out.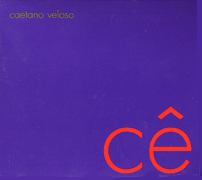 Caetano Veloso "Ce" (Nonesuch, 2007)



Brazilian master songsmith Caetano Veloso has a long history promoting up-and-coming rock artists... He was one himself, long ago, jamming with Os Mutantes back in the heady hippie days of the late 1960s; not long after that he tapped teenaged guitarist Pepeu Gomes to back him and Gilberto Gil in their fabled "Barra 69" concert, before going into European exile for a couple of years. In the late '70s Caetano's band included Vinicius Cantuaria, formerly of the prog band O Terco, and in the early '80s he dipped into the shallow wellsprings of "new wave" pop, with mixed results. Now, hitting his mid-sixties, Veloso returns to rock music's explosive, joyous release, using it as the backdrop for a remarkably bitter album, Ce, much of which is inspired by a recent rancorous divorce. His son, Moreno Veloso, co-produced the album, along with Caetano's new protege, Pedro Sa, whose guitar work defines most of this record's sonic palatte. Sa and his youthful cohorts provide a forceful if somewhat brittle backing for Caetano's giddy yowlps... I wouldn't say they are the strongest, subtlest or most innovative rock stylists, but they hold their own with their various electrified contemporaries abroad. There are echos of Wire, Gang Of Four, Talking Heads, and in a modern sphere, Tortoise, Giant Sand and the newer "math rock" crowd... all good reference points to hit upon. Mostly, even though he's clearly sharing the spotlight with the young'uns, this record is really about Caetano... He may be expressing some pretty raw emotions, but more importantly he sounds like he's having fun, dipping into the greasy kid's stuff again, tapping into the live-wire dynamics of old-fashioned rock and giving a shout into the night. Definitely worth checking out.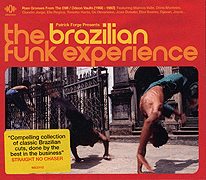 Various Artists "THE BRAZILIAN FUNK EXPERIENCE" (Nascente, 2006)


Well, I guess one person's booty-shaking funk explosion is another person's fusion/soft-pop/soul seranade... Especially when one of them is a British club DJ, and the other is a yobbish Yank living near West Oakland. Anyway, I'm not trying to say that DJ Patrick Forge doesn't know his stuff -- clearly he does, and this disc is a nice bit of cratedigging, picking out some interesting and occasionally atypical oldies from folks like Alaide Costa, Joao Donato, Joyce, Doris Monteiro, Simone, Elza Soares and Marcos Valle -- it's just that most of these tracks are hardly what I would consider (or advertise) as "funk." To me, funk is more like George Clinton and Bootsy Collins, James Brown and The Bar-Kays, and less like Lionel Richie or Manhattan Transfer. (Well, okay, that's not an entirely fair contrast, but it's close...) Anyway, this set of tracks drawn from the Odeon vaults, with material dating from 1968-1980, and includes several rarities as well as some nice surprises (Djavan's 1978 recording of "Nereci," with duet vocals by Mariazinha, is an album highlight. I'm skeptical of the "funk" label -- I think it's pretty misleading -- but folks who enjoy downtempo soul'n'samba will probably enjoy this collection quite a bit. Certainly worth checking out! (Also check out my Brazilian funk & soul section, to put this disc in wider perspective...)
---



World Music Index
Other Recent Reviews


---