<! MP3 03/06/09; 09/16/10 > <! pix 03/06/09; 09/16/10 > <! archived 01/01/08 > <! *> <! icons 02/20/11 >
---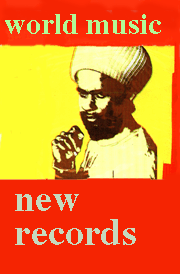 Welcome to my "New World Music" page, which highlights new(ish) African, Asian, Latin American and Celtic records, and "miscellaneous" records that I had the good fortune to listen to in Summer, 2007... Reviews include: Antonio Adolfo & Carol Saboya, Boca Do Rio, Ceu, Cindy Combs, Hamilton De Holanda, Ibrahim Ferrer, Julie Fowlis, Bebel Gilberto, Francoise Hardy, Joyce, Oliver Mtukudzi, Karine Polwart, Rodrigo & Gabriela, Ricardo Silveira, Socalled, Waterson:Carthy, Various Artists: "LE POP 4", "PUTUMAYO PRESENTS LATIN JAZZ"
This page is added to as new records come in... If you want more to read more reviews, many others are archived nearby, and there are separate sections for various kinds of world music that you might like exploring as well.
---
Recommended Records: Summer, 2007 | Review Archives
---

Antonio Adolfo & Carol Saboya "Ao Vivo" (Kuarup/Points South, 2007)



A fixture on the Brazilian jazz scene since the early 1960s, pianist Antonio Adolfo demonstrates his continued vitality on this fine live performance, recorded in collaboration with his daughter, vocalist Carol Saboya. Backed by a compact, modest ensemble, the two delve deep into the richness of mainstream bossa nova, delivering warm, joyful versions of classics by Tom Jobim, Carlos Lyra, Vinicius De Moraes and Baden Powell, with dips into oldies by Ary Barroso and Dorival Caymmi and Pixinguinha, and just one little song by Adolfo himself, although he is quite an accomplished composer in his own right. The main thing is the vibe here: it's a classicist's reading of old-guard Brazilian pop, but hardly a museum piece... Performing in front of a festival audience in Miami, Florida, Adolfo and Saboya play with expressiveness and verve... I was actually a bit surprised by how much I enjoyed this one!

Boca Do Rio "Boca Do Rio" (Vagabundo, 2007)



A slick, playfully funky mix of Brazi-latin jazz and sugary pop... These San Francisco Bay Area artists take up the banner from younger, pop-friendly artists like Charlie Hunter, Peter Apfelbaum and Martin Medeski & Wood, who make jazz more accessible and less remote to mainstream listeners... The approach may be too soft for some (including myself) but for the right listeners, it'll be like aural catnip. Included in this crew are guitarist-singer Kevin Welch and pianist Jacob Aginsky (who once tickled the ivories at a local Bay Area breakfast joint I used to frequent...) The style isn't my cup of tea, but I'm not the only arbiter of taste in the world... If you like smooth-sounding world-jazz, this might really grab you.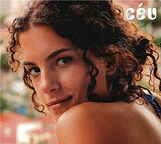 Ceu "Ceu" (Six Degrees/Urban Jungle, 2006)



Fluid, honeyed samba-synth-soul, in the same tradition as other Six Degrees Brazilian crossover divas such as Bebel Gilberto and Cibelle. Originally released on a Brazilian indie label, Urban Jungle, this is a smooth set of modern pop-electronica, impressively packed with over a dozen original compositions, and just two cover tunes, one by Joao Bosco and one by reggae legend Bob Marley. Hailing from Sao Paulo, Ceu ably represents the unrepentant pop sentiments of the city's musical scene, and while few of these tracks stand out as the kind of song that will get stuck in your head all day long, the album itself is quite lovely, a disc that you can leave in the stereo for weeks on end and never tire of... Definitely worth checking out.

Cindy Combs "Sunny Rain: Guitar Solos" (RCA/Windham Hill/Dancing Cat, 2007)



A delicious set of relaxed, inventive Hawaiian slack-key guitar from this Kauai-based artist. This best-of set, covering the last ten years, this shows how Ms. Combs expands the boundaries of the style without sliding into patterns other guitarists have already explored: these recordings aren't completely traditional-sounding but they also don't give way to blues or folk/new acoustic mannerisms... The exploratory, improvisational side of slack-key remains intact, and keeps its distinctive feel. Although her compositions and interpretations have a unique feel, they don't go so far afield that they seem showy or call undue attention to themselves... This is a very lovely, listenable set that you can just space out on (like the best slack-key music) but that also can really wow you if you give it a critical ear. Highly recommended! (PS - more classic island music is reviewed in my Hawaiian Music Guide. )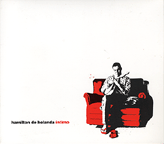 Hamilton De Holanda "Intimo" (Adventure Music, 2007)



A lovely all-instrumental album by Brazilian bandolim (mandolin) player Hamilton De Holanda, performing (as the album title implies) an intimate set of solo meditations on various bossa nova and samba-cancao standards. Classics by Tom Jobim, Chico Buarque, Dorival Caymmi, Noel Rosa and others share space with a trio of original tunes by De Holanda, all played at a creeping, unhurried pace, sort of a subtle, slowed-down version of the normally breakneck choro style. De Holanda's jazz background comes into play in the soft, improvisational nature of these recordings, which were made without formal arrangements, just a talented player and a 10-string mandolin, lingering lovingly over some favorite songs. Very nice -- jazz, choro and new acoustic fans will find a lot to appreciate about this gentle, inventive album.

Ibrahim Ferrer "Mi Sueno" (Nonesuch/World Circuit, 2007)



Before he passed away in 2005, the superlative Cuban vocalist Ibrahim Ferrer was working on an album of Latin American boleros, the slow, lachrymose romantic ballad style that once typified corniness and excess in Latin music. Although his voice was notably diminished by the time of these recordings -- his phrasing was occasionally halting and stiff, lacking the nimbleness and drive of his older guaracha recordings -- Ferrer was still a masterful singer of song. Indeed, the creaky moments on this album underscore the emotional vulnerability that runs throughout the genre, introducing a humanity and fragility that is a welcome contrast to the bombastic, belting approach favored by many bolero performers. This set also includes an older track from 1998 produced by ethnomusicologist Ry Cooder, who brought Ferrer to global fame as part of the Buena Vista Social Club project. The first time you listen to this album, you might be a little put off by the flaws -- but as you listen more intently and are drawn in, they will become part of the enchantment that Ferrer wove for this last great effort. Worth checking out!

Julie Fowlis "Cuilidh" (Spit & Polish, 2007)


A sweet Celtic set, with gorgeous songs from the Hebrides Islands in Western Scotland... Fowlis has a fine voice, perhaps not as earthy as some Hebridean traditionalists, but direct and full of feeling, sounding particularly lovely when singing in Gaelic. She works through a variety of styles -- fiddles tunes, a capella ballads, bouncy, bouzoukied folk -- backed by an all-star cast of modern Celtic music's young guard, luminaries such as John McCusker (of Battlefield Band and Kate Rusby fame), John Doyle (of Solas), Chris Thile (of the American newgrass band, Nickel Creek) and stray members of Altan, Capercaillie and Danu. It all gels together quite nicely -- fans of traditional music will definitely want to check this out!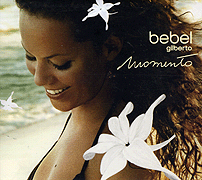 Bebel Gilberto "Momentos" (Six Degrees, 2007)



On her latest full-length album, Bebel Gilberto branches out and widens her repertoire beyond the ultra-cool chill-room electro-bossa that has made her a household name... There's still plenty of the gorgeous smooth-groove stuff on here, but there's also a teensy bit of Clara Nunes-y, 1970s-style pagode-samba ("Os Novos Yorkinos") and a salsa-samba fantasia ("Tranquilo") that shows Bebel not simply stretching out into new styles, but also into a new textures, placing organic, analog elements such as batucada drums and acoustic guitars in a more prominent position than in earlier work. On "Tranquilo," she also works with new musicians, the far-flung Orquestra Imperial, which includes Moreno Veloso and his musical cohorts, Domenico Lancellotti and Kassin (three friends known collectively as "+2"), as well as vocalist Thalma De Freitas, whose earlier, bouncier recording of "Tranquilo" in 2004 is well worth tracking down. Bebel croons through a languid, English-language version of "Night And Day," and some self-penned material as well. On the downside, she indulges in one truly dreadful house-disco number ("Bring Back The Love," made with the New York-based band, Brazilian Girls) but other than that track, I've found this to be a nice new record, and a welcome indication that Bebel will continue to grow as an artist, and not just settle for being a clubland icon. Check it out!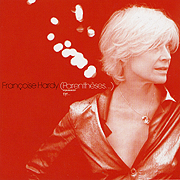 Francoise Hardy "(Parentheses)" (Virgin, 2007)



Now... I'm not entirely sure, but I think Francoise Hardy is still on the mutually-agreed on "list" of celebrities that it's okay for me and my wife to have affairs with, should the chance arrive. Granted, Jen says she'd want to time travel back to 1967 or so, when Francoise was at her most ultimately babilicious, but I dunno... Madame Hardy is still looking pretty fine these days, in a dignified-but-been-down-and-dirty kind of way, ala Helen Mirren. Crass, salacious fantasies aside, Hardy also sounds amazingly good... Pushing close to 64, she still has the gorgeous, crystalline voice of her youth, when she wants it. However, she also can summon a soulful, resonant raspiness that shows her maturity in full flower, a true, genuine expression of the world-weariness she sought to project in her youth. In brief, this amazing album of electronia-drenched duets is one of the finest, most accessible albums of her entire career, featuring one stunning, lulling down-tempo gem after another. Working with the cream of the French indie-cabaret scene (Benjamin Biolay, Arthur H and others) as well as actors (Alain Delon and her own hubby, Jacques Dutronc), fellow rockers such as Alain Bashung and jazz old-timers like Henri Salvador, Hardy has created a masterpiece. If you thought other recent "comeback" albums such as Le Danger and Clair Obscur were good, check this one out: it's stunning. I could listen to it for day on end... and did!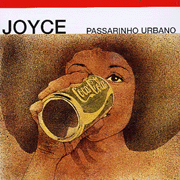 Joyce "Passarinho Urbano" (WEA/Continental, 1976)


(Produced by Sergio Bardotti)
A delightful early album by Brazilian jazz-bossa guitarist Joyce, recorded in 1975 when she was on tour in Italy as a member of Vinicius De Moraes and Toquinho's concert show. The sound is compact and more traditional-sounding than many of her more jazz-oriented albums, with a distinctive samba flair throughout... Joyce borrows a couple of percussionists from Toquinho's band, as well as an Brazilian expatriate living in Rome (Marcia Guimaraes) to help with the vocals. The producer is Italy's Sergio Bardotti, who had worked on albums-in-exile by Chico Buarque and Vinicius -- here, he mostly seems to have stayed of the way, letting Joyce lay down one of her simplest albums to date... The songs include a number of well-known songs that were censored by the Brazilian military junta -- songs by Chico Buarque, Caetano Veloso, Sidney Miller, Ze Keti and others, as well as historical samba numbers, notably Donga's "Pelo Telefone" (a prime candidate for the Ur samba song) and a lovely version of Geraldo Figueiredo's "A Historia Do Samba," as well as, at album's end, a lone original composition by Joyce, "Passarinho." Although in some ways this could be seen as a less adventurous album, it is also quite lovely, one of the most accessible and pleasant records of her career. Definitely worth checking out!

Oliver Mtukudzi "Tsimba Itsoka" (Heads Up, 2007)



A smooth, super-mellow African pop set from this Zimbabwean pop star... Mtukudzi has a wide stylistic range, and this album sits pretty firmly on the softer side of his spectrum. It's a little too sedate for me, but it isn't gooey or maudlin... Nice, but very gentle and relaxed.

Cyril Pahinui "He'eia" (RCA/Windham Hill/Dancing Cat, 2007)



An absolutely gorgeous set of twelve solo guitar instrumentals from one of Hawaii's finest slack-key players... Most of the songs are traditional Hawaiian songs, with unique arrangements from Pahinui, drenched in harmony and mellow island vibes. The sound is lush and lovely, but never gooey or forced... Pahinui plays from the heart, and keeps the soulfulness in there as well. Slack-key fans will be thrilled, and anyone with an island-y inclination will want to check this out... It doesn't get much better than this. (PS - more classic island music is reviewed in my Hawaiian Music Guide. )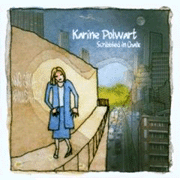 Karine Polwart "Scribbled In Chalk" (Spit & Polish, 2006)


A beautiful modern folk set from Scottish folk singer Karine Polwart, whose work with Celtic trad groups such as Malinky and Battlefield Band established her as one of the rising stars in the traditional music scene (and as a personal favorite of mine...) Here, Polwart leaps into the 20th, if not 21st, Century with a lushly melodic folk-pop set that prompts favorable comparisons to artists such as Mary Black, Loreena McKennitt, Linda Thompson and Kate Rusby. The songs are introspective, inspirational, self-affirmatory and uniformly quite lovely, with captivating melodic hooks that wrap around one of the warmest and inviting voices in the contemporary British/Celtic folk scene. Although the stylistic shift takes her miles away from the trad material that many fans revere, it's a sure bet most fans will be happy with the change... This is a very listenable, lulling album -- definitely recommended!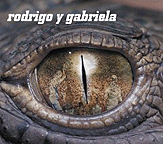 Rodrigo y Gabriela "Rodrigo y Gabriela" (ATO, 2007)



An impressive debut by this much-celebrated Mexican duo, in which the dizzying acrobatics of acoustic flamenco guitar brushes up against the thumpy rhythm of hard rock. R&G wrestle the pop-flamenco tradition away from modern bands such as Gypsy Kings and give it a puckish, punkish twist... Their attack is somewhat unremitting, but there are lots of wild creative twists under the surface. Although the first half of the album feels a bit static, after their jokey rendition of "Stairway To Heaven," they loosen up a bit in the second half and get spacier and free. The addition of a second disc, a video DVD, is a welcome bonus: where R&G really shine is in live performance, and being able to see them winds up being more powerful than hearing the finished product. Worth checking out!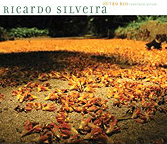 Ricardo Silveira "Outro Rio" (Adventure Music, 2007)


A very sweet, very mellow set of acoustic guitar instrumentals by Brazilian guitarist Ricardo Silveira, with light percussion-bass backup... The relatively sparse, low-key production i a real plus as far as I'm concerned -- the simpler, the better, and with the exception of a few tunes, Silveira keeps it pretty simple on here. Several guest appearances as well: Joao Donato adds some lovely, understated piano on "O Sol Na Janela," cellist Jaques Morelenbaum plays on "Moonlight In Rangiroa" and Maria Rita sings on "A Medida Do Meu Coracao." It's the trio work, with bassist Andres Rodrigues and drummer Renato Massa, that really stands out, though, and best highlights Silveira's strengths as a melodic composer. Folks who dig mellow, relaxing "smooth jazz" will definitely want to check this out... it's a very strong record for the style!

Socalled "Ghettoblaster" (JDub, 2007)



A densely-layered, kooky audio montage, mixing traditional and contemporary Jewish music, hip-hop and avant-garde tomfoolery. Socalled in the alter-ego of Canadian-born Josh Dolgin, who has a fairly fearless approach to cross-cultural mashups. I wouldn't really say that this is music that I would listen to recreationally, but it is certainly clever and continually surprising. If you're into the new Jewish renaissance, and particularly into artists who are tapping into pop sounds outside of the klezmer orthodoxy, you might wanna check this guy out. Also, this disc represents a big leap forward from his previous work -- definitely worth checking out.
Waterson:Carthy "Holy Heathens And The Old Green Man" (Topic, 2006)



(Produced by Oliver Knight)
The Waterson-Carthy clan, augmented by youngsters such as Eliza Carthy and a trio known as the Devil's Interval, return to their traddier-than-thou British folk roots with a group of old wassails, carols and ballads that recall classic albums such as Fire And Frost and A Yorkshire Garland Indeed, many of these songs have been in the family's repertoire for decades and had originally been slated for earlier albums. The craggy, distinctive Watersons sound is alive and well: their melodies are curious and cloven-hooved and the harmonies have a rudimentary allure, a mystery and antiquity that draw you irresistibly in. The Christian anthems might not be for every folk fan, but equal historical balance is given to the pagan traditions as well... A fine album that barely dabbles in the modernizations and crossover appeal that the band has pursued in recent years... Sure to be a delight for long-time fans!
Various Artists "CASA EDISON E SEU TEMPO" (CD/Book/DVD) (Biscoito Fino, 2002)


Until 1928, there was only one recording studio in Brazil, the Casa Edison in Rio de Janeiro, a business that grew out of an appliance store that sold refrigerators, typewriters and phonograms. The store's owner, Fred Figner, cut deals with Odeon and Parlaphone to provide Brazilian music, and became the locus for the birth of a national music culture. This massive book/CD/DVD collection is an insanely valuable historical resource, documenting the lifespan of the Casa Edison whirlwind. It includes massive amounts of primary source material: reproduced on the DVDs are thousands of scanned photographs and documents -- Figner's correspondence with labels and clients, various sales catalogs from the 1910's, '20s and '30s (including those for sound equipment such as the gorgeous trumpet-shaped gramophones, as well as the other items sold in the Edison stock), reproductions of labels on dozens of ancient 78s, typed and handwritten lyric sheets for dozens of early samba songs, and photos of numerous dimly-remembered music stars of yesteryear. For musicians, one of the greatest bonanzas is a DVD devoted to the original sheet music to dozens of old samba and choro tunes (including the original artwork, which, in true Brazilian fashion, sometimes included revealingly sensual or racially-tinged imagery.) The book is massive, and a bit unwieldy, but gorgeous and packed with valuable information. Best of all, there are four CDs worth of primal Brazilian pop -- old-school sambas, various half-forgotten styles, and musicians who beckon back to the misty origins of the modern Brazilian musical scene. Super-cool, if you are heavily into the early years of Brazilian music.


<! Fundada por Fred Figner em 1900, situada ą Rua do Ouvidor nľ 107, a Casa Edison (nome-homenagem a Edison, o inventor do fonógrafo) foi um estabelecimento comercial destinado inicialmente ą venda de equipamentos de som, máquinas de escrever, geladeiras etc. Após dois anos de funcionamento, tornou-se a primeira firma de gravaćčo de discos no Brasil. No ano de sua fundaćčo, Fred Figner escreveu para a companhia Gramophone de Londres, solicitando que a firma enviasse ao Brasil técnicos para gravar música brasileira. Com a vinda do técnico alemčo Hagen, Figner instalou uma sala de gravaćčo anexa ą Casa Edison, na Rua do Ouvidor nľ 105. Foram entčo gravados os primeiros discos brasileiros, em seguida enviados ą Europa para serem prensados. O jornal "Correio da Manhč" de 5 de agosto de 1902 registrou: "A maior novidade da época chegou para a Casa Edison, Rua do Ouvidor 107. As chapas (records) para gramophones e zonophones, com modinhas nacionais cantadas pelo popularíssimo Baiano e pelo apreciado Cadete, com acompanhamento de violčo, e as melhores "polkas", "schottisch", "maxixes" executados pela Banda do Corpo de Bombeiros do Rio, sob a regźncia do maestro Anacleto de Medeiros". Entre 1902 e 1927, período que corresponde ą chamada fase mecČnica de gravaćčo, foram lanćados cerca de 7 mil discos, dos quais mais da metade pela Casa Edison. Até 1903, a Casa Edison produziu 3 mil gravaćões, conferindo ao Brasil o terceiro lugar no ranking mundial (estavam ą frente os Estados Unidos e a Alemanha). Fred Figner enriqueceu, tornando-se proprietário de tudo o que se produzia em música brasileira. Como próximo passo, montou a primeira loja de varejo do Brasil, com um sistema de distribuićčo em todo o país, com filiais, vendedores pracistas e produćčo de anúncios e catálogos. Em 1912, a Odeon Talking Machine instalou uma fábrica de prensagem de discos no Rio de Janeiro e Figner passa a ser vendedor exclusivo da Odeon, recebendo o encargo de fornecer o terreno e construir a fábrica. Esta foi a primeira fábrica de discos instalada no Brasil e a maior da América Latina. Um ano mais tarde, a fábrica Odeon comećou a produzir um total de 1,5 milhčo de discos por ano, tornando-se o Brasil o quarto mercado de discos. A vendagem de discos durante a Primeira Guerra se mantém, tendo a Casa Edison comercializado 4 mil gravaćões de música brasileira. Em 1925, a empresa holandesa Transoceanic é encampada pela Columbia Gramophone de Londres, que desenvolveu o sistema de gravaćčo elétrica inventado pela Western Electric. No ano seguinte, a Transoceanic - Odeon afasta Figner, passando a dominar a distribuićčo de discos no Brasil. Em 1927, Fred Figner entrega o selo Odeon e passa a gravar pelo selo Parlophon. Em 1932, a Transoceanic afasta Figner do negócio de discos. A partir deste ano, a Casa Edison restringiu sua linha de mercadorias a máquinas de escrever, geladeiras e mimeógrafos. Em 1960, encerrou as atividades como oficina de máquinas de escrever e calcular. Em 2002, o Instituto Moreira Salles, em conjunto com o selo Biscoito Fino, com apoio financeiro da Petrobras, lanćaram dois livros acompanhados por 15 CDs, produzidos pelo pesquisador Humberto Francheschi sobre alguns dos melhores títulos da Casa Edison.>

Various Artists "LE POP, v.4: LES CHANSONS DE LA NOUVELLE SCENE FRANCAISE" (Le Pop Musik, 2007)



Another fascinating, richly rewarding collection of contemporary French indie/pop. The electro-tinged cool of Dominique A and Francoiz Breut hovers over this set -- Dominique A contributes one song, but the entire album echoes his work, a doleful, syncretic mix of dark cabaret and joyful, sassy rock-pop. Maybe a bit of Marc Almond and '80s synthies in there as well? Naturalment. It all sounds lovely, though after a while, also all rather similar. The one track to break ranks is "Torticolis," a giddy, handclappy powerpop tune by Bernard Lallemant. There are many enticing tracks on here -- by Pierre Lapointe, Vincent Delerm, Jeanne Cherhal and others, but Lallemant is the artist I most want to further check out. As with the previous volumes, this album is a fine guidepost for further exploration of new French pop: you'll be glad you checked it out! (Also, if you like this disc, you'll want to check out the Tot Ou Tard record label, where many of these gems came from... One of the best French pop labels around!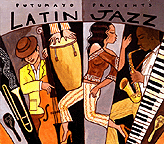 Various Artists "PUTUMAYO PRESENTS: LATIN JAZZ" (Putumayo, 2007)


A swinging set of Latin jazz classics, featuring tracks by heavyweights such as Chocolate Armenteros, Ray Baretto, Machito, Manny Oquendo, Tito Puente, Hilton Ruiz and Tito Puente... It's a pretty solid collection and, interestingly enough, it concentrates on the slinkier, more groove-oriented "Latin" side of the equation, lingering on the hypnotic phrasing of salsa/son, rather than the big bandish blare of the "Jazz" camp. That's just fine by me -- other than the album's closer, a long track by Eddie Palmieri and Brian Lynch, nothing on here is "too jazz" for me, so it mostly sounds like a cool son set. Definitely worth checking out.

Various Artists "WEST INDIAN RHYTHM: TRINIDAD CALYPSOS" (Bear Family, 2007)


A massive, multi-disc box set gathering some of the finest historical recordings of classic calypsos... I could never in a million, bazillion years afford to buy a box like this (might be kind of hard to get through as well... ) but I figured that for the right person, this would be a real Holy Grail. Almost three hundred songs with tongue-twisty lyrics and peppy rhythms, along with a hefty, album-sized booklet and all the great sound quality you'd expect from a Bear Family product. Wowza.
---



World Music Index
Other Recent Reviews


---