! MP3 00/00/00 > <! update 00/00/00 > <! outside 00/00/00 > <! pix 00/00/00 >
---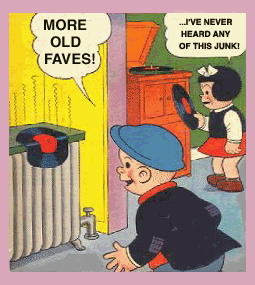 THE MISTAKES OF THE PAST
Joe Sixpack Reveals
A Few Cherished Albums
---
Hey, welcome to my "guide" to a few of my favorite rock and pop records. This isn't a definitive list, by any means, just some random comments about a few records that have stood out over the years, or that I've found the time to review.
This page covers the letter "Z"
---
A | B | C | D | E | F | G | H | I | J | K | L | M | N | O | P | Q | R | S | T | U | V | W | X | Y | Z | Comps | Other Pop Styles | Pop Music Index
---
The Zombies "Zombies Heaven" (box set) (Ace/Big Beat, 1997)

Sometimes I sit around just wishing that someone would put out an all-new 4-CD set of hits, rarities and previously unreleased stuff by the Zombies. I mean, yeah, I know that that's what this collection already represents, but this is so damn good I wish they could do it again. A British Invasion band that will forever hold a special spot in the hearts of its fans, the Zombies had style unlike any of their contemporaries, equal parts pure genius and pure geek, defined by the wispy vocals of Colin Blunstone and the precise, stately keyboards of Rod Argent. Now, I've also always been partial to the work of drummer Chris White, who wrote very few songs, but all of which were doozies. And of course, along with all the original Mono mixes, BBC performances, studio outtakes and the like, are a couple of "new" Chris White tunes, which alone makes it worth the price of admission. Plus, Disc Two includes the entire classic Odyssey and Oracle album, as well as outtakes from the surrounding sessions. The most amazing thing about this collection is that, even weighing in at four full discs, it's still completely listenable from end to end -- there's no filler to be found here at all. If you're a Zombs fan (or just curious), you have no excuse not to get this collection.
The Zombies "Odyssey and Oracle" (CBS/Date, 1968)

Even though this entire album is included on Disc Two of the Zombies Heaven box set, I suppose there is the off chance that one CD's worth of the Zombies might be enough to satisfy your curiosity. If so, this is the one to get. It's a beguiling album, full of offbeat character sketches and lopsided love songs. Three tracks which bookend the album seem to suggest a story arc of some kind, perhaps the dissolution of a pastoral Edwardian Age ("A Rose For Emily" and "Care of Cell 44") into a horrifying world of trench warfare and shell shock ("Butcher's Tale")... However, although the idea of this as a concept album feels right, it doesn't hold up once the psychedelic charm of the rest of the album kicks in. The balance of the songs are lovelorn and emotive; they are also peculiar in an undefinable fashion. What exactly were these guys getting at? And does it really matter when the music sounds this good? Speaking of which, this includes the classic, "Time Of The Season", which is one of the most sensuous Top 40 hits ever made. If you haven't discovered this record yet, then baby, it's time.
---
Favorite Pop Compilations
---



---