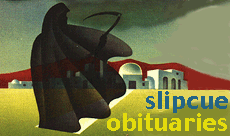 ---
ROCKIN' IN THE GRAVEYARD
Recent Obituaries of Interest
For your edification... some more obituaries...
---

The Sorrows of Goethe: A Creepy East German Tale

By Roger Cohen, courtesy of the New York Times
BERLIN -- In a secret operation in 1970, East German scientists exhumed the body of Goethe, loaded the poet's corpse onto a cart, transported it to a nearby museum, worked on its preservation for three weeks and then returned the remains to their crypt in the city of Weimar.
Reiner Schlichting, an official at the Weimar Classics Foundation, which oversees the city's cultural heritage, said Thursday that the operation was undertaken to "strengthen Goethe's bones and give his sarcophagus a new lining." But, he added, "nothing else was changed." According to Schlichting, a report of the operation and photographs had lain unnoticed in the National Goethe Museum in Weimar for the last 29 years. Weimar officials said the report, which had been kept in the anatomy department of the museum, was found last year, but its existence was not revealed until Thursday.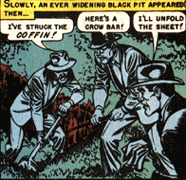 Seven people, including the former rector of Jena University and a director of the Museum of Early History in Weimar, carried out the work on Goethe's corpse. They loaded his body onto a cart as night fell on Nov. 2, 1970, and pulled the contraption the short distance to the Goethe museum.
The operation had begun as an attempt to repair a broken lock on the sarcophagus, but when the advanced state of decomposition of Goethe's remains was discovered, a more elaborate project was devised, the report said. Even by the standards of an East German state that was a master of cloak- and-dagger spy operations, the nocturnal removal of Goethe's body from its tomb, clandestine transport on a cart, and later treatment with various chemicals appears outlandish. Details of the extraordinary exhumation, carried out at night on Nov. 2, 1970, by the former Communist state, were reported Thursday by the Frankfurter Allgemeine Zeitung.
The Frankfurter Allgemeine Thursday printed photographs of Goethe's vacated stone coffin and a detailed account of the scientists' findings drawn from "Report Concerning the Inspection, Removal, Maceration and Return of Goethe's Mortal Remains in November 1970."
The term "maceration" refers to the technique used by the scientists. Remaining fragments of Goethe's flesh were stripped from the corpse by steeping in fluids before the poet's bones were cleaned and strengthened with a special preserving agent, Schlichting said.
The report makes clear that the scientists considered preserving Goethe's remains in a glass coffin, like Lenin's, but later abandoned the idea as impractical, before carting the corpse back to its tomb by night.
Apart from the maceration and bone-reinforcement, an intricate operation was undertaken to strengthen the laurel wreath that was found attached to Goethe's skull.
"The leaves of the laurel wreath were washed and disinfected in alcohol," the report said, before being treated in a solution to "protect them against mold." Later, "the dried leaves were flattened between warmed polyethylene films." The wreath was then reattached to Goethe's skull, a cranium that had conjured up some of the greatest literary works known to man, but was found by the scientists to contain only "a dustlike mass."
One other alteration was made to Goethe's remains, the report said. His shroud was removed and sent to Berlin, then the East German capital, for examination. But Communist bureaucracies being what they were, the examination was delayed. As a result, the shroud did not return in time to be reburied along with Goethe's rehabilitated corpse. The garment was kept hidden in the Schiller museum in Weimar, where it remains today.


The report by the East German scientists said Goethe's high forehead, pointed chin and sharp nose were strikingly similar to the portrait of him painted at the time of his death by Friedrich Preller. It added that the poet's skeleton was 5 feet 5 1/2 inches long, giving him a probable living height of 5 ft 6 1/2 inches, about average for his time.
None of the people involved in the operation could be reached for comment. It was unclear how many of them, if any, are still alive.
"This is something that people would not dream of doing today," said Angela Jahn, a spokeswoman for the Weimar Classics Foundation. "But it was simply an attempt to preserve for eternity the mortal remains of a great poet."
Goethe, whose most famous work, "Faust," tells of one man's pact with the Devil, has lain since his death in 1832 in a crypt that also contains the corpse of the great poet and playwright Friedrich von Schiller, who died in 1805. Like Martin Luther and Frederick the Great, Goethe was among the great figures of German history that the former East German state used to buttress the patriotism of its citizens and its claims to represent the true Germany beside a "decadent" West Germany. The tombs of all three men lie in what was East Germany.
The disclosure of Goethe's grooming comes at a delicate time. Weimar has embarked on a series of celebrations and performances to mark the 250th anniversary of Goethe's birth and the city's selection by European Union culture ministers as Europe's "cultural capital" for 1999. It is the first city of the former Soviet bloc to be honored in this way.
In the former East Germany, Weimar was a major tourist attraction, known as the "Kulturstadt," or city of culture. During the 18th and 19th centuries, the city attracted some of Europe's greatest writers and composers, including Goethe, Schiller and Liszt. Later, Walter Gropius, the founder of the Bauhaus school of architecture, lived in the city that was also the birthplace in 1919 of modern Germany's first, and ill-fated, democratic republic.
In recent years, doubts have been expressed by some historians and scientists over the authenticity of Schiller's skull. But authorities in Weimar have rejected repeated calls for an exhumation and scientific analysis.
Weimar's tangled history -- more tangled still in light of the posthumous prettifying of the poet -- was darkened by its role during World War II. The concentration camp of Buchenwald, where 60,000 people died under Hitler, lies five miles from the town.
Among the commemorations in Weimar planned for this year of the 250th anniversary of Goethe's birth on Aug. 28, 1749, are a performance of "The Damnation of Faust" by the German National Theater, as well as a rap version of "Faust" and -- in a twist not untypical of Germany's sometimes awkward striving to reconcile the light and dark of its history -- an exhibition of Goethe's drawings at Buchenwald.
Friday, March 19, 1999
---

WILLARD R. ESPY, 88, Scholar and Practitioner of Wordplay
By Robert McG. Thomas Jr., courtesy of the New York Times

Willard R. Espy, who had such a winsome way with words, such an elegant ear for rhyme and such a sure sense of the absurd that he once began a poem with the words "I do not roister with an oyster," died on Saturday at New York Hospital. He was 88 and had elevated wordplay to a career, as the author of more than a dozen chucklingly informative books on words.
To suggest that Espy attached uncommon importance to words would hardly do justice to a man who attributed a brief early marriage to a woman named Ann Hathaway to a youthful yearning to become a poet worthy of Shakespeare.
While it is tempting to wonder what masterpieces he might have produced if his wife had not promptly run off with a former boyfriend, Espy did not give up his ambition altogether, merely trimmed it a bit and with such flair that his outpouring of light verse has been compared favorably to that of Lewis Carroll, W. S. Gilbert, Ogden Nash and Cole Porter.
An inveterate punster who collected clerihews, dabbled in double dactyls, limned lipograms, mixed macaronics and exulted in anagrams, homonyms, oxymorons, palindromes and spoonerisms, Espy simply could not help himself.
It wasn't so much that he had a way with words as that words had their way with him, or as he once put it, "words choose their lovers arbitrarily."
Maybe so, but Espy, a native of Olympia, Wash., who grew up in Oysterville, a little coastal town founded by his grandfather in southwest Washington, was both willingly seduced and well primed.
His mother's family, he once observed, was a "scribacious lot," and his father, a onetime state senator, spoke in such long, complicated and ultimately syntactically perfect sentences that Espy was hooked early on the possibilities of language.
For all that, before he found his true calling his life took a long detour. A 1930 graduate of the University of Redlands in California, he spent a heady year abroad, among other things working as a male model in Paris and enrolling at the Sorbonne, ostensibly to study philosophy but actually, he later conceded, to conduct "an extensive research project on girls," the results of which led eventually to a thesis of sorts:
I love the girls who don't.
I love the girls who do;
But best, the girls who say, 'I don't . . . But maybe just for you.'
Returning to the United States, he worked as a reporter for a small newspaper in California, then worked for a short-lived magazine in New York and a Cuban wire service before joining The Reader's Digest in 1941.
He eventually became the magazine's promotion director, a job that entailed interviewing prominent people like Winston Churchill and Albert Einstein for a cover essay in which the subjects were invariably lured to say something nice about the magazine.
Quitting the magazine in 1957, about the time his second marriage ended in divorce, he worked in advertising and promotion in New York until a fateful day in the late 1960's when he was basking on the beach in East Hampton and began dreaming up anagramic mystery ditties in which the reader was to fill in a series of blanks with different words produced from a single group of letters, for example, a, d, e, i, p, r and s in this one:
When I ------ to be a father,
You ------ my willingness to bother.
Now you ------ ; you never knew
I'd leave the ------ to you.
(The words are aspired, praised, despair and diapers)
When he submitted the verse to Punch, the British weekly humor magazine, the editors were so delighted they asked him to compose a similar rhyme for every issue. He did for about two years before his first collection, "The Game of Words," was published in 1971.
From then on Espy wrote like a man possessed, turning out nearly a book a year, among them "An Almanac of Words at Play" (1975), "'O Thou Improper, Thou Uncommon Noun" (1978), "Say It My Way" (1980) "Have a Word on Me" (1981), "The Garden of Eloquence: A Rhetorical Bestiary" (1983) and "Words to Rhyme With" (1985), an acclaimed rhyming dictionary.
Along the way he also turned out an autobiography, "Oysterville: Roads to Grandpa's Village," and a guide to the pronunciation of obscure Washington State place names "Omak Me Yours Tonight."
Espy is survived by his wife, Louise Manheim Espy; a son from his first marriage, Ian Alden of Sarasota, Fla.; four daughters from his second marriage, Mona Schreiber of Seattle, Freddy M. Plimpton of Bridgehampton, N.Y., Joanna P. Espy of Manhattan and Cassin E. Speziala of Cold Spring, N.Y.; two stepchildren, Dr. Jonathan House and Penny House, both of Manhattan; a sister, Dale Little of Oysterville, seven grandchildren and two great- grandchildren.
Thursday, February 25, 1999
---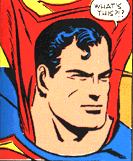 KIRK ALYN, 88, the First Superman to Leap Tall Buildings
courtesy of The Associated Press





HOUSTON -- Kirk Alyn, a dancer and B-movie actor whose muscular physique won him the first film role of Superman in the 1940's, died on Sunday in a hospital near his home in the Woodlands, Tex., just north of Houston. He was 88.

Superman the comic book hero, born in the Depression, had already captured the imagination of a generation of children in print and on radio when Alyn starred in two 15-episode film serials for Columbia Pictures, "Superman" in 1948 and "Atom Man Vs. Superman" in 1950.

Alyn told an interviewer in 1987 that he didn't believe it when the producer Sam Kazman asked him to play the role. "I thought it was a publicity stunt," Alyn said. "I didn't think you could ever put Superman on film. They brought the people from D. C. Comics over, and they said, 'Hey, he looks just like Clark Kent.' I was 37 when I played Superman. I picked up that girl and ran up that flight of stairs like it was nothing."

In addition to his B-picture roles, Alyn also appeared in such serials as "Blackhawk," "G-Men vs. the Underworld," "Daughter of Don Q" and "Radar Patrol."

Alyn, who was born in Oxford, N.J., on Oct. 8, 1910 and whose name was originally John Feggo Jr., began his show business career in New York, first in vaudeville acts and later in chorus lines under the stage name of Kirk Alyn. He followed his friend, the comedian Red Skelton, to Hollywood. There, he met another dancer and actress, Virginia O'Brien. The two were married in 1942 and divorced 12 years later.

In 1951 George Reeves was cast in the superhero's role, and he later starred in the television series "The Adventures of Superman." Alyn returned to the Superman story in 1978, appearing in an uncredited role as Lois Lane's father in the film "Superman," starring Christopher Reeve.

He is survived by two daughters, Terri O'Brien of Palm Springs, Calif., and Elizabeth Watkins of Moor Park, Calif., and a son, John Feggo.

Saturday, March 20, 1999



And here's the next set of groovy obits...
Shel Silverstein - From Playboy to children's author

Brownie Mary - marijuana activist

Cao Huoxing - Communist Songwriter

---
Links
---
There are several obit enthusiast sites out there, and each has its own unique take on obituary journalism. Here are some recommended sites you may enjoy as well.
---