<! cd = 04/23/12 > <! MP3 00/00/00 > <! pix 00/00/00 > <! ALLBM 00/00/00 > <! icons 00/00/00 > <! UPDATES: 04/30/12 >

---
British-born Richard David Court (aka Ritchie) came to Brazil in the early 1970s, after meeting the folks from Os Mutantes when they were on tour in the UK, and they invited him to come visit. He did, and wound up playing in various prog-rock, art-rock and jazz bands for the rest of the decade. In the early '80s Ritchie emerged as a pop star, one of the leading artists in Brazil's nascent "new wave" synthpop scene. Here's a quick look at his work...
---
Discography
---
Everyone Involved "Either/Or" (Arcturus Music, 1972)
Ritchie Court played flute on this fanciful hippie-folk album... One thousand copies were printed up, and were all distributed for free. You can still hear it for free, via one of the band members' website...


<! Scaladácida - signed to Continental - did they make a record? broke up in 1973 > <! A Barca Do Sol involvement? > <! integrou o grupo de jazz-rock Soma (Bruce Henry, baixo; Alírio Lima, percussčo; Tomás Improta, piano) como backing vocal e flautista. >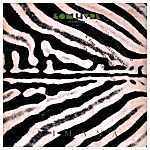 Vimana "Zebra" (Som Livre, 1977) (single)
A prog-rock band with a very interesting story (although I doubt I'd really like the record...) Vimana was a short-lived band that had as its members a very high concentration of influential rock stars... The original core of the band came from a collaboration between guitarist Lulu Santos and keyboardist Luiz Paulo Simas and drummer Candinho, both from the wild psych-prog band Modulo 1000. In 1975, Candinho left and two new members joined: rocker Lobao, who would go on to form the band Blitz and then become a huge success as a solo artist, and the British-born Richard David Court (aka Ritchie) who became one of Brazil's best-known new wave artists of the early '80s. They recorded two albums; one was released and the other was shelved, and everything was fine until they hooked up with Euro-progster Patrick Moraz, who had played keyboards with Yes for a couple of years, and who decided to take over Vimana and make it his own band. He kicked Santos out and that was the beginning of the end. Like I say, I dunno if I'd really give two hoots about this particular record, but man, what what a story.
Jim Capaldi "Let The Thunder Cry" (EMI, 1981)



In the early '80s, Ritchie briefly returned to the UK, and was recruited to play on this Brazilian-themed solo album by Jim Capaldi, of Traffic., along with a crew of British studio musicians...


<! Jim Capaldi lived in Brazil for many years and was inevitably exposed to Brazilian music. But, having really experienced it and not merely sampled it, like Paul Simon and others, he was able to see (and hear) beyond the usual samba and rhythmic stuff. (In case you don't know, the recently released "Anna Julia", featuring George Harrison on guitar, is originally a Brazilian song.) On "Let The Thunder Cry", he wrote beautiful English lyrics for a Brazilian ballad and retitled it "Old Photographs". He was always a good lyricist and I can assure you he outdid the original. He also wrote a powerful rocker, "Favella Music", about the poor people who wander the streets of Brazil begging and thieving. The other songs are typical pop stuff, but well done. I especially like the ballads "Warm" and "Child in The Storm" and the upbeat "Only Love". "Low Spark of High-Heeled Boys" and "Bathroom Jane" are bonus tracks, they were not on the original album. All in all, this is a pop gem that deserves to be rediscovered, if only for the first five tracks I mentioned. Jim Capaldi deserves more credit than he usually gets as a solo artist and this is one of his best albums. ------------ Excellent solo album from this former member of the groundbreaking supergroup Traffic. Digitally remastered it was originally released in 1981 to great acclaim. Guests include, Steve Winwood, Rebop Kwaku Bah, Mel Collins, Simon Kirke and more. All original artwork and pressed on a picture disc. 2000 release. Standard jewel case. >

Ritchie "Voo De Coracao" (Epic, 1983) <! - ASIN for best-of? - >






<! 1. No Olhar Ritchie 4:01 $0.99 Buy Track - No Olhar Play 2. A Vida Tem Dessas Coisas Ritchie 3:10 $0.99 Buy Track - A Vida Tem Dessas Coisas Play 3. Vôo De Coraćčo Ritchie;Steve Hackett 4:03 $0.99 Buy Track - Vôo De Coraćčo Play 4. Casanova Ritchie 3:39 $0.99 Buy Track - Casanova Play 5. Menina Veneno Ritchie 4:44 $0.99 Buy Track - Menina Veneno Play 6. Prećo do Prazer Ritchie 3:59 $0.99 Buy Track - Prećo do Prazer Play 7. Pelo Interfone Ritchie 3:37 $0.99 Buy Track - Pelo Interfone Play 8. A Carta (The Letter) Ritchie 2:11 $0.99 Buy Track - A Carta (The Letter) Play 9. Parabéns Pra Vocź Ritchie 3:50 $0.99 Buy Track - Parabéns Pra Vocź Play 10. Tudo Que Eu Quero (Tranquilo) Ritchie >

Ritchie "...E A Vida Continua" (1984)





Ritchie "Circular" (CBS, 1985)
Relentlessly perky, blandly produced, disco-y "new wave," very much in keeping with the pop side of early MTV programming (A-Ha, Wham, et al.) of the time. It isn't until the last two songs on Side Two of this album that there's any break in the monotony. But even then, this disc hasn't much to recommend itself. Ritchie apparently worked with many members of the Brazilian rock elite in the 1970s and '80s -- Cazuza, Lulu Santos, Caetano Veloso -- before going solo in 1983. This was, I believe, his third album. If you liked Vinicius Cantuaria's early solo work, then this might appeal to you as well...
Ritchie "Loucura E Magica" (Philips, 1987) (LP)







Ritchie "Pra Ficar Contigo" (1988)





Ritchie "Sexto Sentido" (1990)





Tigres De Bengala "Tigres De Bengala" (CBS-Epic, 1993)
(Produced by Mayrton Bahia)
Sort of an MPB art-rock/new wave/jazz all-star set, with synth-popper Ritchie joined by Dadi and Mu (from the band A Cor Do Som), Vinícius Cantuária, and Claudio Zoli, from the band Brylho.


<! Projeto reunindo músicos consagrados na época: Ritchie, Cláudio Zoli, Vinícius Cantuária, Dadi e Mú (A Cor do Som), além de Billi Forghieri. >

Ritchie "Auto-Fidelidade" (Deckdisc, 2000)


Ritchie "Anos 80" (2005) <! Multishow, ao vivo >
A live album...
Ritchie "Outra Vez" (PopSongs, 2009) <! (ao vivo no estúdio) >

Ritchie "Outra Vez" (PopSongs, 2009) (DVD)

Ritchie "60" (2012)

---
Links
---
---



---