<! cd = 09/30/13 > <! MP3 00/00/00 > <! outside 00/00/00 > <! pix 00/00/00 > <! 208-pix: 00/00/00 > <! styles: Bluegrass, banjo > <! UPDATES: 09/30/13 - posted w/ links to Blue Velvet Band, Bluegrass section >
---
Bluegrass multi-instrumentalist Eric Weissberg is best known for his dazzling version of "Dueling Banjos," from the 1972 hicksploitation film, Deliverance, a song that topped the charts and briefly made Weissberg a household name. Before that he was a notable figure in the '60s folk scene -- Weissberg was a founding member of the Greenbriar Boys, but left the band in 1959 before they made any recordings. A couple of years later he joined the commercially successful Tarriers, and from there became a prolific studio player in the '60s and '70s, when country-rock came into vogue. Here's a quick look at some of his best work...


<! Eric Weissberg went to the University of Wisconsin–Madison, then the Juilliard School of Music. He joined an early version of the Greenbriar Boys (1958-59), but left before they made any recordings. He then joined The Tarriers, replacing Erik Darling. The Tarriers had recently had a hit with Banana Boat Song, though Harry Belafonte had the bigger hit soon afterwards. At first Weissberg was taken on as a string-bass player but the group soon made use of his multi-instrumental talents as banjo player, fiddler, guitarist, mandolin player and singer. At this time he was still a student at Juilliard. His first album with The Tarriers, Tell The World About This (1960) has a much rougher feel than the smoothly-produced sound of The Weavers or The Kingston Trio. In 1964 he had to do one year of duty with the National Guard, but on returning, the group re-formed. In 1965 the group accompanied Judy Collins on a tour of Poland and Russia, but disbanded soon after. Judy Collins was sufficiently impressed to use him as a session musician on Fifth Album (1965) and several later albums. http://www.folkera.com/Tarriers/bio.html >

---
Discography - Albums
---
The Tarriers "Tell The World About This" (Atlantic, 1960) (LP)



This was Weissberg's first album with the trailblazing folk trio, The Tarriers. He replaced Erik Darling, who had moved on to a gig with the Weavers and went on to found the commercially successful Rooftop Singers. Weissberg was with the Tarriers until 1964, when he had to complete his National Guard duty, although they briefly reunited after he returned, and backed Judy Collins on a tour of Eastern Europe, as well as on her record, Fifth Album. Starting in the mid-'60s, Weissberg increasingly concentrated on working as a studio session player, rather than a performer in the spotlight.
The Tarriers & Oscar Brand "Folk Songs For Fun" (Decca, 1961) (LP & MP3) <! year? > <! DL 74275 >



Recorded live at the Bitter End, in New York City...
The Tarriers "The Tarriers!" (Decca, 1963) (LP) <! DL 4342 > <! year? >


Recorded live at the Bitter End, in Greenwich Village...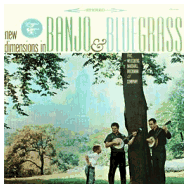 Eric Weissberg & Marshall Brickman "New Dimensions In Banjo And Bluegrass" (Elektra, 1963) (LP)


A fine set of bluegrass instrumentals featuring Weissberg and Brickman on banjo, with Clarence White on guitar... A fine set of solid performances that were signposts for the budding bluegrass revival of the early '60s, and are perhaps better known for their revival on the '73 reissue album listed below, which came out after "Dueling Banjos" topped the charts as a single.


<! Shuckin' The Corn * Pony Express * No Title Yet Blues * Old Joe Clark * Eight More Miles To Louisville * Farewell Blues * Little Maggie * Black Rock Turnpike * Earl's Breakdown * Reuben's Train * Riding The Waves * Fire On The Mountain * Eighth Of January * Bugle Call Rag * Hard Ain't It Hard * Mountain Dew * Buffalo Gals * Rawhide >

The Tarriers "Gather 'Round" (Decca, 1964) (LP) <! DL 4538 >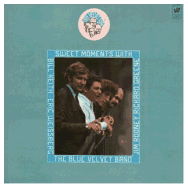 The Blue Velvet Band "Sweet Moments With The Blue Velvet Band" (Warner Brothers, 1969) (LP) & (CD)



(Produced by Erik Jacobsen)
A smooth but sweet major-label album made when the '70s newgrass scene was still just around the bend. There's certainly a power-packed lineup: Weissberg joins up with banjoist Bill Keith and singer Jim Rooney, as well as fiddler Richard Greene... People often cite this as a pioneering progressive bluegrass record, but I just don't hear it; not much high-lonesome here, rather, it seems like a tradition-oriented hippie country set, with most of the "rock" sensibility set aside in favor of old-fashioned twang and a little bit of Bakersfield bounce. The repertoire is a swell mix of Hank Williams, Bill Monroe, a Luke Wills western-swing oldie and a cover of Merle Haggard's "Somebody Else You've Known," with these guys scooping the Flying Burrito Brothers by a year or two. The also show deep folk scene roots with a reading of "The Knight Upon The Road," and version of the Appalachian murder ballad "Little Sadie." I think it's Jim Rooney singing lead, and I have to admit he's an acquired taste. For the first few tracks you might think there's a hint of parody in his voice -- after a while, though, you'll realize it's just the plain-spoked way that he sings, not some kind of nudge-nudge, wink-wink thing. There are only two original tracks on here, including one of the album's strongest songs, "Hitch-Hiker," a cheerful novelty number written by Weissberg that captures some of the feel of the times. I guess this has been reissued on CD, though the original LP is worth tracking down just to enjoy the hilarious "board game" drawing and text that Eric von Schmidt designed for the inside of the gatefold sleeve. A long out-of-print landmark album that is more of a quiet, iconoclastic nugget than a earthshaking stylistic game-changer.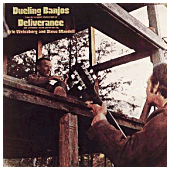 Eric Weissberg "Dueling Banjos: From The Original Soundtrack 'Deliverance' " (Warner Brothers, 1973)



This is actually an edited version of his 1963 album, with some material taken out, and the more modern track from Deliverance added in and released as a single. It worked: this album topped the Country and Pop charts and sold a zillion copies. Still worth picking up today!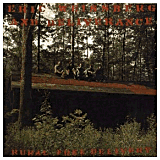 Eric Weissberg "Rural Free Delivery" (Warner Brothers, 1973)



(Produced by Eric Weissberg & Steve Mandell)
A fun, funky, low-key country-rock-meets-bluegrass album with Weissberg moving away from a strictly Appalachian sound, singing on a few tunes and swapping licks with electric guitarist Charlie Brown as well as with banjoist Steve Mendell, who was his jamming partner on the "Dueling Banjos" single. Brown also sings on a couple of songs -- his own "Thank You For Loving Me" and the hippiedelic, back-to-nature novelty song, "Ride In The Country" -- while Mendell sings on a version of Carole King's "Blessed Is The Man." Also notable here is the presence of bassist Tony Brown, who also played with Dylan on the "Blood On The Tracks" album (though not the same Tony Brown who became a bigshot Nashville producer...) None of the guys have really great voices, but they do have a lot of fun playing together and this a good example of early '70s proto-Americana... Probably the best tracks are the instrumentals, where they really cut loose, but the songs are fun, too. Worth checking out.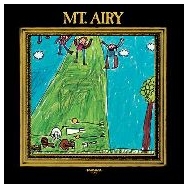 Mt. Airy "Mt. Airy" (Thimble, 1973)


(Produced by Bob Hinkie)
Weissberg joined singer-songwriter Tom Chapin (Harry's brother!) in this intriguingly eclectic collaboration, bridging rock and folk in a fairly unique-sounding style. There are a few softer folk-grass tunes on here, but this album is more insistently an experimental-psychedelic set, with Weissberg's banjo pushed into some very interesting rock arrangements... There's a hippie-dippie edge, to be sure, but also some very creative musicmaking. Definitely worth a spin!



<! LP - B005H7HN5G > <! Mt. Airy was a short-lived hybrid group formed in the early 1970s by Eric Weissberg, Tom Chapin, Bob Hinkle, Russell George, and Don MacDonald. Their sound was a mix of old and new, traditional bluegrass ("Foggy Mountain Breakdown"), side-by-side with covers of songs by The Band ("Rag Mama Rag"), and from Motown ("Take Me in Your Arms (Rock Me a Little While).") They could do it all instrumentally, and Hinkle and Chapin sang beautifully, as well -- the only pity is they never got past releasing an incredibly obscure self-titled LP on the Thimble label, a subdivision of Audiofidelity. >

---
Links
---
---