<! MP3 03/06/09, 09/15/10 > <! pix 03/06/09, 09/15/10 > <! archived 00/00/00 > <! *> <! icons 02/21/11 >
---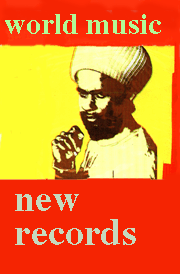 Welcome to my "New World Music" page, which highlights new(ish) African, Asian, Latin American and Celtic records, and "miscellaneous" records that I had the good fortune to listen to in Fall, 2006... (Sorry, I got kinda jammed-up...) Reviews include: Apollo Nove, Blackbeard, Cubanoson, Hamilton De Holanda & Mike Marshall, Loreena McKennitt, Natalie McMaster, Marisa Monte, Michael O'Neill, Idan Raichel, Hossam Ramzy, Marta Topferova, Various Artists: "LONDON IS THE PLACE FOR ME," "NEVER THE SAME"
This page is added to as new records come in... If you want more to read more reviews, many others are archived nearby, and there are separate sections for various kinds of world music that you might like exploring as well.
---
Recommended Records: Fall, 2006 | Review Archives
---

Apollo Nove "Res Inexplicada Volans" (Crammed Disc, 2006)



Richly layered Brazilian pop-electronica, crafted by producer/multi-instrumentalist Apollo Nove, one of Sao Paulo's newest pop pioneers... Fans of the late mixmaster Suba, Marcelo D2 or Fernanda Porto will find a kindred spirit here. Some of the tracks are a bit facile (particularly the English-language opener, "Mr. Right Now," which is embarassingly dopey...) but other tracks are quite nice, including a pair of tunes featuring vocals by samba-soulster Seu Jorge... Throughout, the album has lovely sonic shading and rich acoustic textures -- the feel of the sound is lovely, even if the soul-electronic format might not be to everyone's taste. Anyway, if you're looking for new frontiers in Brazilian music, this is certainly an album to check out.

Blackbeard "Strictly Dub Wize" (EMI Front Line, 1978)



Blackbeard "I Wah Dub" (EMI/More Cut/Zonophone, 1980)



British DJ and dub stylist Dennis Bovell (aka "Blackbeard") was one of the key figures in the homegrown British reggae scene. Working under a variety of pseudonyms, he provided "special" mixes for dance parties, as well as backing tracks for arty/indie bands such as the Slits and Ruts that were trying to integrate a reggae sound into the nascent punk scene. These two early albums, recorded under his main alias, Blackbeard, are some of the most engaging dub reggae I've ever heard. Because Bovell creates his dubs from the ground up -- working with songs that he himself had created, rather than stripping down songs by other artists -- these tracks have a more organic feel than many classic dub records. They also don't feel like stoned-out, minimalist knockoffs, as many of the records made by all those zonked-out Jamaican producers... There's lots of creativity, texture and depth to these songs... If you like Bill Laswell's records, you might also really dig these discs.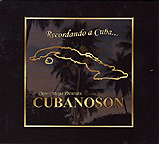 Cubanoson "Recordando A Cuba: Papo Ortega Presente Cubanoson" (Cubanoson Productions, 2006)



A solid, self-released set of traditionally oriented salsa/son from a New York City-based ensemble, led by pianist Leonel "Papo" Ortega... This disc doesn't go places we haven't been before, but it's good stuff... Live or on record, this is a band that can get your booty shaking and your feet slippin' around.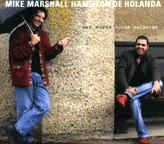 Mike Marshall & Hamilton De Holanda "New Words/Novas Palabras" (Adventure Music, 2006)


A strong, playful collaboration between Brazilian mandolinist Hamiltom De Holanda and American bluegrass mandolinist Mike Marshall, who has become a convert to the jazzy Brazilian choro style, which also features dynamic virtuoso flights of instrumental prowess. The repertoire on this delightful set mixes some bluegrass and newgrass tunes into the choro standards; classics by Jacob Do Bandolim and Pixinguinha are lined up alongside by newgrass-jazz tunes by Marshall and Bela Fleck, as well as that oldie-but goodie, "Blackberry Blossom," which is a fine showcase for both picker's zipping along full-throttle. The introduction of Appalachian music into the choro scene should raise a few eyebrows, although I have to confess I was expecting more of a crosscultural mash-up, once Marshall and De Holanda really got going. Nonetheless, there's plenty of dazzling and lyrical playing here, and Marshall's interest in Brazilian acoustic music shows no sign of abating... Thank goodness, 'cuz he's making some really fine music! This set includes a bonus disc of video material which gives some sense of the giddy, competitive showmanship that is the underpinning of traditional choro. Recommended!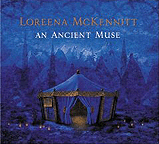 Loreena McKennitt "An Ancient Muse" (Verve, 2006)



Although it's been almost a decade since her last record came out, world-fusion diva Loreena McKennitt picks up the thread where she was last weaving together the strands of Celtic, Iberian and Arabic music. The Celtic skeins seem to be pretty well buried under the slowed-down tribal belly dance melodies, though there's a wee bit o' the islands in there still, alongside all the oud, cymbalom and Middle Eastern percussion. This is lush, ornate, lofty, slightly Gothic, slightly gooey stuff -- reminds me of the later Dead Can Dance albums -- and I'm sure McKennitt's fans will be thrilled.

Natalie McMaster "Yours Truly" (Rounder, 2006)



Canadian fiddle whiz Natalie McMaster is as technically dazzling as ever, although the popped-up arrangements that define this album aren't really my cup of tea... A nice mix of Celtic-based and bluegrassy/newgrassy styles, mixed with a heavy backbeat and some super-slick chord progressions... Most of the songs are McMaster originals, although she still finds time to saw through a medley of raw-sounding Strathspey reels and other traditional material that reflects her Cape Breton roots... McMaster's fans will dig this one.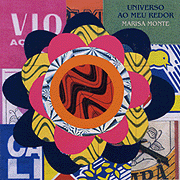 Marisa Monte "Universo Ao Meu Redor" (EMI, 2006)



A stunning album in which Monte pays tribute to the samba cancao music of the velha guarda (old guard) sambistas of the 1930s, '40s and '50s. She ably interprets songs by Dona Yvonne Lara, Argemiro Patrocino, Jayme Silva, Casemiro Viera and others, adding several new songs written by herself, Carlinhos Brown and Arnaldo Antunes. Everything fits together beautifully -- Monte emphasizes the style's sweet side (rather than its more manic mode), and each track flows effortlessly into the next. This is one of the loveliest albums I've heard in ages! In addition to a guest appearance by Brazilian music enthusiast David Byrne, acoustic samba master Paulinho Da Viola accompanies Monte on most of the album, and contributes a song. Da Viola, now an elder in the Portela samba school, was one of the musicians Monte knew when she was a girl and her father ran the escola... Their long association bears rich fruit here, so many years later. This is one of her finest albums... Highly recommended!

Marisa Monte "Infinito Particular" (EMI, 2006)



Like the Universo Ao Meu Redor album (reviewed above), this record is much more streamlined and stripped down than many of Monte's earlier work; Monte seems to have less to prove in regards to her mastery of modern pop production, and she has taken out many of the stylistic bells and whistles in favor of a mellow, stripped-down sound. It's an effortless outing, sticking to a more pop-rock sound than its samba-oriented companion disc... It's also rather elusive in an odd way... I wouldn't exactly call this an emphemeral album, nor lightweight, nor breezy... The opening tracks are quite pleasant and while they don't have the same gravitas as the Universo recordings, Monte's voice is lovely and a balm on my weary old ears. The weird thing, is, though, having listened to this record perhaps a dozen times, I have never once been conscious of the record's last half... I hear the first few songs and then I just kind of space out on it, and before I know it, the album is over, even on the several occasions I'd meant to listen attentively. I suppose this is testament to both the record's lulling power, and to its cotton-candy lightness. I know a lot of MM fans have said how disappointing they find this record; I wouldn't go so far as to say that, although I have to admit, it doesn't stick to my ribs the same way as some others have. Still, it's certainly worth checking out.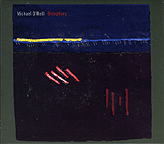 Michael O'Neill "Ontophony" (Songlines/Adventure Music, 2006)



Celtic bagpipes as you've never heard them before... at least not unless you've been hanging out around with Vancouver-based piper Michael O'Neill, who stretches the instrument about as far as it can go in a series of ambitious collaborations with multiple bagpipers, and several songs recorded with a three-person taiko drumming team called Uzume Taiko. In musical terms, this is all quite complex and challenging material, not the least because of the fabled shrillness of the highland pipes... That shrillness underscores many of the lofty musical experiments and arcane compositional techniques that O'Neill employs -- but it also may drive many casual listeners koo-koo trying to take this all in without chenching their teeth too tightly. But for folks who are into difficult music or avant-classical/jazz/world crossovers, this could be a fascinating excursion.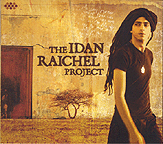 Idan Raichel "The Idan Raichel Project" (Cumbancha, 2006)



Richly layered, densely packed, but joyous and buoyant, this is a fascinating, set of modern, sample-heavy electronic folk-pop composed by Israeli keyboardist-producer Idan Raichel. This set blends the strains of Arabic, Jewish and African culture that course through modern Israel, particularly the music of the Ethiopian and Yemenite Jewish minorities, who Raichel worked with, first as a school teacher, and then as an artistic collaborator. The result is seamless and convincing, and offers a gentle, haunting pan-culturalism that speaks to the inherent strengths and idealism of the global "world music" community... It's both a subtle "can't we all get along" exhortation and an alluring aural wash, a super-mellow space-out album, drawn from Raichel's first two album (each apparently huge successes on the Israeli charts...) If you like artists such as Habib Koite of Mali, or Portugal's Mariza, modernists who drawn on deep cultural wellsprings while creating music that stretches cultural boundaries, you might want to check this album out. Might be too slick and trip-hoppy for more traditionally-oriented listeners, but it's definitely worth checking out.

Hossam Ramzy "Bedouin Tribal Dance" (Arc Music, 2007)


A powerful set of propulsive, uncompromised and utterly authentic acoustic music, drawn from the Bedouin tradition of the Arabian Peninsula... The percussion is solid throughout -- Ramzy's status as a favorite of the tribal bellydancing crowd is kept strong here -- with the vocals providing a soft, understated counterpoint. What's most striking here, though, is the piercing, yet expressive sound of the rababa, a deceptively simple stringed instrument that sounds, for all the world, like a Highlands bagpipe. And, like the bagpipe, it's definitely an acquired taste: this disc will either drive you buggy, or utterly entrance you. I thought it was really nice, filled with engaging, alluring, and infinitely varied rhythms, topped by lively virtuoso playing. The melodic parts are rather shrill, but compelling. Definitely worth checking out.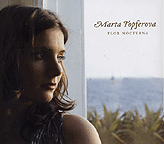 Marta Topferova "Flor Nocturna" (World Village, 2006)



Delicate, deliberate Spanish-language ballads, mostly written by Topferova and performed to sparse, jazz-tinged accompaniment, while she sings softly and strums the cuatro guitar. Her approach is somewhere between jazzish, modern balladeers such as Tania Libertad or ethno-jazz oddballs like Brazil's Marlui Miranda, and more formal folk-traditional South American artists such as Violeta Parra... Overall, it's a very classy, purposefully subdued, sound, an impression greatly enhanced by the inclusion of two songs by the great Argentinian guitarist, Atahualpa Yupanqui, whose work is the very hallmark of stately reserve and soulful depth. This is a nice record, mellow and easy on the ears -- it might not leap right out at you, but it has a subtle way of creeping back on you, shedding more depth with subsequent auditions. Worth checking out!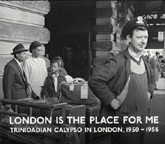 Various Artists "LONDON IS THE PLACE FOR ME -- TRINIDADIAN CALYPSO IN LONDON: 1950-1956" (Honest Jon's, 2002)


A fascinating slice of immigrant art from the London nightlife of the early 1950s, featuring clever calypsos from artists such as Young Tiger, Lord Beginner, Lord Invader and The Lion, and -- most notably -- Lord Kitchener, Caribbean transplants who sang with good nature and wit about current events, culture and the living conditions of postwar England. Songs such as "My Landlady" echo the eternal laments of the renting class, while "The Underground Train" looks at the ultra-urban London environs from the (half-facectious) perspective of a colonial rube, while "I Was There (At The Coronation)" celebrates the ongoing fascination with royalty. Although theirs is partly an outsider's perspective, it also contains a strong assertion of their belonging to the cosmopolitan UK, particularly on the title track, "London Is The Place For Me"; on the flip side, though, there is Lord Kitchener's blunt assessment of racial politics, "If You're Not White, You're Black." Of more general interest is the giddy musical novelty song, "Kitch's Bebop Calypso," which namechecks Dizzy Gillespie and his crew, while pretending to be shocked at the new developments in jazz... All in all, this is a fine historical document, rich in content as well as comedy, as fun as it is fascinating.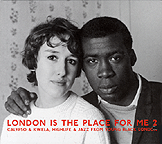 Various Artists "LONDON IS THE PLACE FOR ME 2 -- CALYPSO & KWELA, HIGHLIFE & JAZZ FROM YOUNG BLACK LONDON" (Honest Jon's, 2005)


Volume Two of this fine series spreads the net even further, to include African music from South and West African emigrants, as well as some interesting African-jazz hybrids. There are also several more fast-paced, tongue-twisting calypso tunes, generally more novelty oriented numbers such as "My Wife's Nightie" and "Nobody Wants To Grow Old." Another cool coolection -- there are several other discs in this series that have come out as well, but I haven't heard them yet... I'm sure they're pretty groovy, too.

Various Artists "NEVER THE SAME -- LEAVE-TAKING FROM THE BRITISH FOLK REVIVAL: 1970-1977" (Honest Jon's, 2006)


A much-welcome sampling of the rich catalog recorded by legendary British folk producer Bill Leader, whose Leader and Trailer Records have been out of print for decades. Includes early work from cult favorites such as Aly Bain, Dick Gaughan, Nic Jones, Tony Rose and Lal Waterson (of the Waterson Family, as well as a few gems from less well-remembered folkies such as Dorothy Elliott and Dave Burland. Bill Leader is a figure of great controversy in the British/Celtic folk scene, since his trove of historical recordings has been kept off the market for so many years, much to the consternation of fans who would love to hear such holy grails as the first Nic Jones albums or Lal Waterson's legendary concept album, Bright Phoebus. A few officially-sanctioned CDR discs have appeared in recent years, but many people wonder why Leader has kept so many fine records off the market for so long. Hard to say, but Leader himself comes off as rather personable in this disc's chatty, microscopically printed liner notes, which tell the tale of how he stumbled into a career as one of the folk scene's most prolific and influential producers. This disc will surely whet the appetite of many hyper-traditionalist folk-fiends -- weighing in with a baker's dozen of songs, it merely scratches the surface of the Leader/Trailer legacy, but it sure sounds nice. If you're into the style, you'll probably want to snap this one up while you can.
---



World Music Index
Other Recent Reviews


---