<! MP3 03/07/09 > <! pix 03/07/09 > <! icons 02/20/11 > <! archived 02/18/12 * > <! *>
---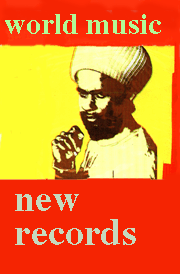 Welcome to my "New World Music" page, which highlights new(ish) African, Asian, Latin American and Celtic records, and "miscellaneous" records that I had the good fortune to check out in April, 2008. This page is added to as new records come in... If you want more to read more reviews, many others are archived nearby, and there are separate sections for various kinds of world music that you might like exploring as well.
---
Recommended Records: April, 2008 | Review Archives
---
Vashti Bunyan "Some Things Just Stick In Your Mind" (Dicristina Stair Builders)
Generoso Jimenez "Ritmo/Trombon Majadero" (Malanga Music)
Nic Jones "Game Set Match" (Topic)
Peru Negro "Zamba Malato" (Times Square)
Maria Rita "Meu Samba" (Universal)
Tabu Ley Rochereau "The Voice Of Lightness" (Sterns Africa)
Various Artists "BLACK MIRROR - REFLECTIONS IN GLOBAL MUSICS" (Dust-To-Digital)
Various Artists "LA FRANCE ET LE BEATLES, v.1-5" (Magic) (series)
Various Artists "UMALALI: THE GARIFUNA WOMEN'S PROJECT" (Cumbancha)

---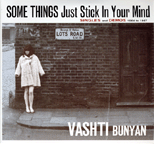 Vashti Bunyan "Some Things Just Stick In Your Mind -- Singles And Demos: 1964-1967" (Dicristina Stair Builders, 2008)



A groovy set of archival recordings made by British folk/space rock cult fave Vashti Bunyan... This 2-CD set starts out with two singles she recorded in the mid-1960s for the Decca and Columbia labels, abortive attempts to establish her in the English rock firmament. The first single had an A-side written by the Rolling Stones, "Some Things Just Stick In Your Mind," and as the charmingly scratchy tracks start up, it becomes clear that this was an attempt to replicate the success of folk-rock chanteuse Marianne Faithfull (who also benefited by recording an early Jagger-Richards composition...) Like Faithfull, Bunyan had a modest voice -- I wouldn't say she was much of a dazzler as a vocalist, but she does make a great iconic figure for this style of music, especially as she moves into more personal, introspective material. The rest of the first disc is made up of demos, unreleased tracks made for the Immediate label and similar rarities; the second disc is a full-length live show, recorded in 1965, that gives a good sense of Bunyan's strengths and charms at the time. Fan who have been on her bandwagon since the re-release of her Just Another Diamond Day album... Indeed, this collection makes a better companion to that album that her more recent work, adding context to that album, rather than being an echo. Definitely worth checking out.

Generoso Jimenez "Ritmo/Trombon Majadero" (Disconcorme/Malanga Music, 2007)


A delicious reissue of two early-1960s albums by Cuban trombonist Generoso Jimenez, a veteran of Bebo Valdes and Beny More's bands, and a longtime fixture in the Cuban jazz movement. Jimenez cut his teeth playing nightly gigs in Havana's booming Batista-era nightclub scene, playing with and backing many of the top talents in Cuba, as well as visiting stars from the United States. It was as a key member of Beny More's band that he really made his mark, jamming with other descarga jazz legends, such as Chocolate Armenteros, Cachao Lopez, Papito Hernandez and others. These two solo albums, Ritmo (1960) and Trombon Majadero (1965), were recorded both before and after More's untimely death, and show Jimenez and his cohorts playing at peak strength. Some of the harder horn arrangements are a bit merciless and play against the fluidity of the percussion... But there's no questioning the soulfulness and power of these ensembles... Latin jazz fans will definitely want to snap this up.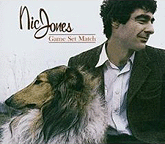 Nic Jones "Game Set Match" (Topic, 2006)



A lovely set of live recordings from British folk icon Nic Jones, whose career was cut short by a near-fatal car crash in the early 1980s. This collection compliments but does not supersede two earlier, similar albums, In Search of Nic Jones and Unearthed, which Jones released on his own cottage label, Mollie Music. For fans of raw, otherworldly old English ballads, all those songs about battles and duels, drowned lovers and tragic trysts, this disc is another goldmine from one of the finest traditional musicians of the English folk revival. Recommended!

Peru Negro "Zamba Malato" (Times Square, 2007)



(Produced by Juan Morillo & German Villacorta)
One of Peru's premiere folkloric groups, Peru Negro explores the musical influence of the African diaspora in Peru's own melting-pot culture... Although the group's founder, Ronaldo Campos, passed away in 2001, his son Rony has taken over and keeps the group vital and expressive, as heard on this buoyant new album. There's an almost giddy, pop-inflected feel to many of the tracks, particularly those replete with stringed instruments such as guitar, quinto and violin. There's a heavy emphasis on rhythm, however, particularly in the album's second half, which is dominated by several lively percussion-only tracks... The African flavor comes through loud and clear, especially to music fans who are familiar with traditional drumming from Cuba and Brazil: the similarities in style and cadence will be quite striking, as will the differences. Nice album, definitely worth checking out.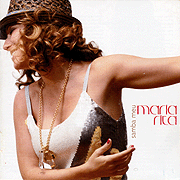 Maria Rita "Meu Samba" (Universal, 2007)



(Produced by Leandro Sapucahy & Maria Rita)
Brazilian singer Maria Rita is the daughter of two celebrated musicians from the 1960s/1970s "MPB" era, pianist Cesar Camargo Mariano and jazz diva Elis Regina. Hailed as one of Brazil's hot new song stylists, Rita is one of a remarkably talented wave of "second generation" artists whose parents were musical trailblazers a few decades ago... I have to confess that I haven't been a big fan of her work up until now, although this is a lovely album. The focus here is on samba or samba-derived songs, and working in this sensual, classic form, Rita sheds the stylistic affectations and cool reserve of her earlier work -- her performances here are vibrant and joyful, and the songs themselves are seductive and sweet. The repertoire draws heavily on the work of samba revivalist Arlindo Cruz (a veteran member of Grupo Fundo Do Quintal), with songs from MPB composer Gonzaguinha, Edu Kreiger, and a slew of lesser-known songwriters. It's a lovely set, reminiscent of the work of samba-pop stars such as Martinho Da Vila and, of course, Rita's mother, who was known to sing a fine samba tune or two herself. For non-jazz fans who want to hear Rita at her best, this disc is a fine place to start.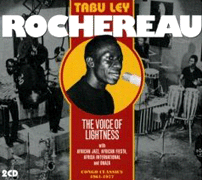 Tabu Ley Rochereau "The Voice Of Lightness -- Congo Classics: 1961-1977" (Sterns Africa, 2007)



A marvelous 2-CD set gathering some of the prettiest-sounding music recorded by African musical legend Tabu Ley Rochereau, one of the great pioneers of Congolese guitar pop. The chronologically-arranged retrospecive spans over fifteen years of work, encompassing several of Rochereau's great, classic bands -- African Jazz, African Fiesta, Afrisa International and Onaza, all of it lovely stuff. A couple of things stand out here... One is how beautifully produced and sonically rich the early recordings are: these 1961-62 recordings are the aural equals of anything being produced in Europe or the U.S. at the time, both in terms of the clarity of sound and the richness of feeling. This collection is also remarkable for how mellow and listenable the later tracks are. Other Rochereau collections from the 1970s have included more challenging material, but this one sticks to his softer side, avoiding the sometimes jarring brass arrangements that West African bands often favored, and sticks instead to a mellower guitar style, often with an almost acoustic feel. This is a beautiful collection, richly rewarding and highly recommended.
Various Artists "BLACK MIRROR - REFLECTIONS IN GLOBAL MUSICS: 1918-1955" (Dust-To-Digital, 2007)


An ultra-obscuro collection of rare 78s from Africa, Asia, the Balkans, some Celtic music and even a dash of Indian filmi and Portuguese fado, and a piano piece from Handel thrown in for contrast. Each track is distinctive and challenging, even to folks with open ears and open minds who have been poking around "world music" for a while. (It helps if you like old stuff, too, since a lot of this goes back many, many decades...) Impressive scholarship and lots of unusual music... Cool stuff!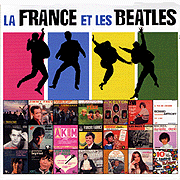 Various Artists "LA FRANCE ET LE BEATLES, v.1" (Magic, 2006)


Various Artists "LA FRANCE ET LE BEATLES, v.2" (Magic, 2006)


Various Artists "LA FRANCE ET LE BEATLES, v.3" (Magic, 2006)


Various Artists "LA FRANCE ET LE BEATLES, v.4" (Magic, 2007)


Various Artists "LA FRANCE ET LE BEATLES, v.5" (Magic, 2007)


A fun compilation series that gathers kitschy covers of classic Beatles songs, as sung by French pop stars of the 1960s and '70s. If you think this sounds fun, then you try a volume or two -- you'll probably be glad you did! The "hit ratio" from disc to disc is kind of variable, but the songs that are fun are really fun, and even the times when they just plain get it wrong are kind of fun, too. In addition to a bunch of Gallic versions of Fab Four faves, this is also a great introduction to dozens of French artists from the ye-ye era: Richard Anthony, Hugues Aufray, Petula Clark, Johnny Hallyday, Nancy Holloway, Les Chaussettes Noires, Les Missiles, Les Surfs, Michelle Torr, and many, many others. There's a strong tilt towards earlier Beatles material (hardly any songs after 1966 or so...) and a few persistent covers of lesser songs ("Bad To Me"?) that pop up over and over... I dunno, maybe there were only certain songs the publishers were willing to have translated? Perhaps the copyright hasn't lapsed on the later stuff yet? Regardless, these discs are packed with pop culture nuggets, sure to satisfy retroholics around the world. Definitely worth checking out.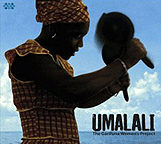 Various Artists "UMALALI: THE GARIFUNA WOMEN'S PROJECT" (Cumbancha, 2008)



The Garifuna people, who live in enclaves along the Caribbean coast of Belize and other Central American countries; they have strong, vibrantly alive African roots and, up until modern times, their own distinctive language and dialects. Because of external economic and cultural pressures, the Garifuna culture was in danger of dying out in the 1980s when a group of younger artists seized it back from the precipice, embraced it, and brought it into the 20th Century. One of the most prominent artists, Andy Palacio, delved into the wellspring of Garifuna traditional music, both preserving the fading oral tradition and combining it with rock, jazz, and other outside influences. He led several bands, and more recently released solo albums including his last one, Watina (also on the Cumbancha label) which brought widespread acclaim, just before his untimely passing away early in 2008. Despite the loss of its great champion, Garifuna culture appears to be healthy and thriving, at least if this fine compilation album is any indication. This is a set of music featuring several women from Palacio's own region of Belize, with keening vocals set against sleek, velvety modern arrangements. Sofia Blanco, Desere Diego, Bernadine Flores, Damiana Gutierez, Sarita Martinez -- none of these are famous musicians, indeed, their singing style is marked by its roughness and authentic rural character, a sharp, distinctly African vocal style that's rather similar to the roda de samba sung by older women in Bahia, Brazil. The pairing of the contemporary pop production and their other-worldly chanting seems potentially perilous, but much to the producers' credit, they don't subsume the women's vocals, don't remix or gussy them up, but rather play off of them, and support them delicately and with admirable restraint. Although the rugged core of their pre-modern culture is left intact, the album is surprisingly rich and engaging... Another nice one from this up-and-coming new label!
---



World Music Index
Other Recent Reviews


---