<! MP3 10/21/08 > <! update 00/00/00 > <! pix 00/00/00 > <! 208-pix: 00/00/00 > <! icons 11/20/10 >
---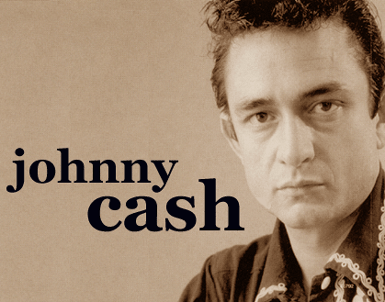 This page is part of a larger Johnny Cash discography (and an even larger country music website), looking at the various best-of collections that have come out over the years, as well as other Cash-related resources and links. Regular album reviews can be found on the pages listed below.
---
Johnny Cash: 1955-1969 | The 1970s | The 1980s - Present | Best-Ofs | Related Records | Resources & Links
---
---
Discography: Best-Ofs
---
Johnny Cash "Now, Here's Johnny Cash" (Sun, 1961)


One of many best-of packages Sun issued during Johnny's hitmaking years on Columbia. Lotsa great classics, as well as some lesser-known material, more off the beaten track.
Johnny Cash "The Original Sun Sound Of Johnny Cash" (Sun, 1964)






<! Johnny Cash "His Sun Years, v1: Down South" (Charly Records) - MP3 B000S9D5GO Johnny Cash "His Sun Years, v2: Country Boy" (Charly Records) - MP3 B000S9G8QI Johnny Cash "His Sun Years, v3: Sugar Time" (Charly Records) - MP3 B000S58BN0 >
Johnny Cash "The Outtakes: Sun Studio Recordings" (Bear Family, 2007)


(Produced by Sam Phillips)
Here's yet another fab historical nugget, aimed at the most hardcore of fans: a 3-CD set that gathers every known outtake from Cash's formative years at Sun Records, every alternate version of classics such as "Get Rhythm," "Hey Porter," "Big River" and "Folsom Prison Blues," presented in chronological order from 1955-1958. If you're a diehard fan, you'll get a kick out the different takes, although ordinary may find themselves a little nonplussed by multiple versions stacked end to end, all with that unique Cash sound stamped indelibly on track after track. Personally, a good best-of set or two pretty much covers it for me, but I know the appeal that completism can have... Do you feel the pull of gravity? Yeah, I thought so.
Johnny Cash "Greatest Hits, Volume I" (Columbia, 1967)


Johnny Cash "Original Golden Hits, Volume I" (Sun, 1969)

Johnny Cash "Original Golden Hits, Volume II" (Sun, 1969)

Johnny Cash "Johnny Cash Sings The Greatest Hits" (Sun, 1970)

Johnny Cash "The Johnny Cash Collection: Greatest Hits Volume II" (Columbia, 1971)

Johnny Cash "Original Golden Hits, Volume III" (Sun, 1971)

Johnny Cash "Live Recordings From The Louisiana Hayride" (Louisiana Hayride Inc., 2006)

Johnny Cash "Greatest Hits, Volume III" (Columbia, 1978)

Johnny Cash "Johnny Cash - Biggest Hits" (Sony, 1984)

Johnny Cash "Johnny Cash: Columbia Records 1958-1986" (Sony, 1987)

Johnny Cash "Classic Cash - Hall Of Fame Series" (Polygram, 1988)


Johnny Cash "The Essential Johnny Cash: 1955-1983" (Sony Legacy, 1992)


For about a decade this 3-CD box set was the definitive Cash collection; it's still pretty groovy. Great stuff, including a lot of off-the-beaten-track material, as well as all the big hits. Recommended!
Johnny Cash "Gospel Glory" (Sony Special Products, 1992)

Johnny Cash "The Man In Black: 1954-1958" (Bear Family, 1990)


A 5-CD, 138-song collection, covering Cash's Sun years, complete with tons of outtakes and other goodies. As with most Bear Family box sets, this is both vexing and a blessing. Vexing because it's quite simply a bit overwhelming, a blessing because it's packed with practically everything Cash did in his early years, and because the the sound quality is top notch. Recommended, though perhaps only for the true, hardcore Cash fan.
Johnny Cash "The Man In Black: 1959-1962" (Bear Family, 1991)


This 5-disc, 134 song set follows Johnny into his association with Columbia Records, and shows both his brilliance and occasional blandness as he integrated himself into a "real" studio system. Disc Five includes a bazillion outtakes and multiple takes of certain songs, perhaps of interest to true believers only. But the box set as a whole is fantabulous.
Johnny Cash "The Man In Black: 1963-1969" (Bear Family, 1995)


A monolithic, 6-CD, 152-song testament to one of Cash's most fertile (and, paradoxically, troubled) periods.
Johnny Cash "Come Along And Ride This Train" (Bear Family, 1991)


This 4-CD box set includes eight of the old Columbia albums: Ride This Train, Blood, Sweat and Tears, Johnny Cash Sings The Ballads Of The True West, Mean as Hell, America - A 200 Year Salute in Story and Song, Bitter Tears, From Sea To Shining Sea and The Rambler, along with several songs originally released as singles.
Johnny Cash "The Gospel Collection" (Sony, 1992)


Johnny Cash "Johnny Cash: The Hits" (Polygram, 1997)


Johnny Cash "Super Hits" (Sony, 1999) <! '94? >


Johnny Cash "The Legendary Johnny Cash" (Sony/Reader's Digest, 1999)

Johnny Cash "Just As I Am" (Vanguard, 1999)



A gospel collection, spanning the length of his career, up through the late 1990s.
Johnny Cash "Sixteen Biggest Hits" (Sony, 1999)


Johnny Cash "Love, God and Murder" (Sony, 2000)


A theme album, focussing on the bleaker side of the Cash ouvre. Genuinely scary at times!
Johnny Cash "Life" (Sony Legacy, 2000)


Johnny Cash "Love" (Sony Legacy, 2000)


Johnny Cash "Murder" (Sony Legacy, 2000)


Johnny Cash "Sixteen Biggest Hits, v.2" (Sony, 2000)

Johnny Cash "The Essential Johnny Cash" (Sony Legacy, 2002)



The world will never want for the lack of Johnny Cash best-ofs, but I gotta say, this is one of the best that I've seen. A tight, compact, 2-CD reading of the Cash canon, with a few new rarities and extras such as Johnny's pairing with Irish pop-rockers U2, and similar goodies. Mostly, it's all the familiar hits: "Ring Of Fire," "I Walk The Line," "Teenage Queen," "Big River" and all the rest. A solid collection, perhaps not as definitive (or as overwhelming!) as the earlier 3-disc set by the same name, but still pretty satisfying. Probably more than enough Johnny Cash for the casual fan to groove out on.
Johnny Cash "Millennium Collection" (MCA Universal, 2002)


In 1986, Cash took a breather from his longtime label, Columbia Records, signing with Mercury Nashville to record a series of finely understated albums. This disc collects a dozen tunes from that 1986-92 period, leaning heavily on pleasant remakes of old hits -- songs we've all heard before, but here with richer, more fleshed out arrangements. It's a nice departure from the starkness of his old albums, and can be seen as a bridge into his rock-oriented hipster revival on the American label. Not earthshaking, but perfectly nice.
Johnny Cash "Christmas With Johnny Cash" (Sony Legacy, 2003)



A collection of a dozen Cash Christmas oldies, gathered from over a couple of decades. The stuff off his 1980 Classic Christmas album is every bit as ludicrous and appalling as folks have said: the shrill vocal chorus and cluttered "classical" arrangements are a real mismatch for Johnny's voice, and tend to drown him out. But some of the older material (which dates back to the early '60s) is pretty sweet and shows Cash at his most charismatic and committed. The disc ends with a previously unreleased live recitation tune, "Christmas As I Knew It," which is pretty nice, despite the low fidelity (and even some telephones ringing in the background during one verse!). A nice holiday offering, though the '80s stuff will probably get on your nerves.
Johnny & June Carter Cash "The Hits" (Sony-BMG Legacy, 2006)


Amazingly enough, this is the first collection -- ever -- on CD of the Johnny and June's duets. Naturally, its existence is due to the lamentably flawed Walk The Line biopic, but hey -- whatever works. Before now, their duets were confined to full-album reissues or as sidelights to various Johnny Cash best-ofs... Now we can truly hear a pure, undiluted dose of Johnny & June, and the results are quite nice. The album title is a little misleading -- only a handful of the sixteen songs on here actually made it into the Top Ten, and over half the tracks didn't make it into the Top 40. But the hits are memorable -- there's "Jackson," of course, as well as their cover of Bob Dylan's "It Ain't Me, Babe," a surprise smash that brought Dylan's work into the country mainstream. Considering the religious devotion that was the bedrock of their marriage, this set could have included more gospel material (one-and-a-half songs, by my reckoning, with "If I Were A Carpenter" being the one-half...) But Sony-BMG seems to have made the same calculation that Hollywood made -- go light on the preaching and minimize your risk of potentially alienating any paying customers. It might not accurately reflect the whole Carter-Cash vibe, but it does make a more marketable product. And a fine product it is: if you want to check this fabled country couple out, this is a fine place to start! (Also check out my Johnny Cash and June Carter Cash discographies.)
Johnny Cash "Ultimate Gospel" (Sony-BMG Legacy, 2007)



Nobody sings gospel quite like Johnny Cash, as heard in this stunning collection of devotional work that Cash recorded for Columbia/CBS over the years. The album gathers liberally from his many religious records of the late 1960s and early '70s, efforts that had a quixotic air about them, but always exuded born-again intensity that left little room to doubt his (and June's) sincerity and depth of conviction. Many of the songs come to us shorn from their original contexts -- from concept albums about the Holy Land, etc. -- but that doesn't make them any less haunting or piercing. His use of sound samples -- notably from Billy Graham lectures -- is pretty striking as well: take that, college rock hipsters! Johnny Cash did it first! (Only, not ironically...) Anyway, the main thing is, this is real, heartfelt religious music; all the passion and power that he put into his best-known secular work also went into his Christian recordings, and even the agnostic among us may find something here that'll strike a chord. Nice collection.
Johnny Cash/Various Artists "The Best Of The Johnny Cash TV Show: 1969-1971" (Sony-BMG Legacy, 2008)



In 1969, after years on the road, Johnny Cash landed a prestigious gig as a television star, hosting one of the most eclectic shows in country music history. Nashville's A-list stars came to call, as did newcomers such as Kris Kristofferson, Barbara Mandrell and Lynn Anderson... But Cash was a real rebel, and he wasn't content to play it safe: he also invited pop and jazz stars, including icons of the hippie scene and master musicians such as Louis Armstrong and Ray Charles, and a bunch of his buddies from the old rockabilly days of the 1950s. This disc, drawn from the excellent 2-CD set that came out last Fall, showcases that diversity, with fine performances from George Jones and Tammy Wynette, Waylon Jennings and Bobby Bare, as well as longhairs like Derek & The Dominos and James Taylor, as well as the crew from Cash's long-lived road show -- Carl Perkins, The Statler Brothers and the reconstituted Carter Family. The most surprising or historically notable performances included here are a duet between Joni Mitchell and Johnny Cash, and a medley by Roy Orbison. For what it is, this is a nice collection, although some of the strongest material from the video set is, sadly, omitted, including performances by Bob Dylan (whom Cash fearlessly promoted, to the great unhappiness of the Nashville establishment) and Neil Young, who shockingly sang "Needle And The Damage Done," a provocative song about a heroin addict that included a stanza with a homosexual overtone... For whatever reason (probably financial) this set plays it safe: it's okay, but even better is the DVD collection, which is a real treasure.
Johnny Cash/Various Artists "The Best Of The Johnny Cash TV Show" (DVD) (Sony-BMG Legacy, 2007)


This two-disc set collects highlights of Johnny Cash's short-lived musical variety show, which aired on network TV between 1969-71. At the peak of the hippies-vs.-straights culture clash, Cash boldly invited guests from across the American musical spectrum -- longhairs, country traditionalists, Nashville insiders, jazz musician, rock stars, pop tunesmiths and folkies. The guest list is truly astonishing, given the tensions of the times. Bob Dylan -- one of Cash's favorite artists -- was on the first show in '69, tipping viewers off that this wasn't gonna be your typical country TV show. Appearances by Neil Young, Eric Clapton, Joni Mitchell, Linda Ronstadt, Stevie Wonder and John Fogerty followed, as well as master entertainers such as Louis Armstrong and Ray Charles. And of course, there was the cream of the country crop -- Waylon Jennings, Ray Price, Marty Robbins, George Jones, Loretta Lynn and Johnny's crew from his road show -- June Carter Cash & the Carter Family, the Statler Brothers, Carl Perkins and others. In the wings were some amazing sidemen: keep an eye out for Norman Blake plucking acoustic guitar, as well as the wealth of up-and-coming talent that Cash went out of his way to promote (notably Kris Kristofferson, who reminisces about the old shows in interview segments added in this DVD set...) Cash also didn't shy away from controversy and welcomed political content, which was really amazing given how tight TV censorship was at the time... He invited the once-blacklisted Pete Seeger onto the show, and Johnny's spine-tingling network debut of the politically blistering "Man In Black" was greeted with an electrifying standing ovation -- real history in the making. This is a great collection, generously programmed (the set list on the Menu goes on for page after page...) and many of the performances are pure gold (George Jones is awesome!) Some fans will complain that they'd rather see the original shows as broadcast at the time, and while I agree that that would be fun, I don't see any reason to give anything but praise to this set. The documentary format, with various Cash crew and compatriots interviewed and introducing different segments, is kinda cool, and for the most part they know when to get out of the way and let the music play. It's a pity they didn't shoot the whole TV show on film -- some of the video stock gets kinda flared out (the Dylan clips, in particular) but, hey -- that's history for you. Personally, I'm glad to see whatever stuff like this there is -- it's a great look back at an interesting cultural moment, when mainstream country was still pretty traditional, although the walls were starting to fall and new influences were coming into play. Cash fans and country fans alike will definitely want to check this one out!
Johnny Cash "Johnny Cash's America" (CD/DVD set) (Sony-BMG/Columbia Legacy, 2008)



The great Cash legacy is re-examined -- yet again -- through this 2-disc set, featuring an audio album and a DVD. The music disc features several Cash Americana anthems -- "Pickin' Time" (about cotton harvests) "Five Feet High And Rising" (a song about flooding in the cotton country), "Big River" (another song about Southern floods), "Cry, Cry, Cry", as well as his more pointedly political material, such as "Man In Black," "Ragged Old Flag," "Singing In Vietnam Talking Blues" and "Song Of The Patriot." There are also a several previously unreleased tracks, including live versions of "What Is Truth" and "This Land Is Your Land," as well as "I Am The Nation," which closes the album. In this context, his religious songs take on new meanings, as with "Where You There When They Crucified My Lord" and the civil right-oriented "All God's Children Ain't Free." The songs speak for themselves, but the accompanying documentary film, Johnny Cash's America places Cash's work squarely into a socio-political frame (which I doubt he would have objected to...) Of the many celebrities featured, some are expected -- daughter Rosanne Cash, friend Bob Dylan, acolyte John Mellencamp, Southern sage Al Gore -- while others are more surprising: rapper Snoop Dogg, pop star Sheryl Crow, politician Lamar Alexander, each discussing from their own perspective what Johnny Cash meant to America, and how he loved and helped change his country.
Johnny Cash "The Gospel Of Johnny Cash" (Spring House, 2008)


Johnny Cash "The Definitive Collection" (Mercury Nashville, 2008)



Covering Cash's tenure on the Mercury label, from 1985-1993.
Johnny Cash "Setlist: The Very Best Of Johnny Cash Live" (Columbia Legacy, 2010)



A potpourri of live performances from the late, great Johnny Cash. Of course, he released so many iconic concert albums -- San Quentin, Folsom Prison, etc. that much of this collection may seem redundant, but there are still some surprises. This leans heavily on his lesser-known album from Osteraker prison in Sweden, as well as the recently released, magnificent Madison Square Garden record, and a Nixon-era White House performance. It's a nice compilation of his live gigs from 1968-72, certainly worth checking out if you don't already have a lot of his stuff.
Johnny Cash "Bootleg, Volume Two: From Memphis To Hollywood" (Sony Legacy, 2011)



In this stunning archival 2-CD release we hear a young, vulnerable, hungry Johnny Cash, a man poised on the precipice of fame, plugging away on regional radio in Memphis, singing country oldies and reading advertisements for an aluminum siding company... We also hear a number of outtakes and the original acoustic demos for several of his best-known early songs ("I Walk The Line," "Get Rhythm," "Country Boy") as well as others that were farmed out to Sun Records stars such as Roy Orbison and Warren Smith... The May, 1955 radio program, recorded the same month that Cash recorded his very first single, is a real stunner: the host introduces Cash almost offhandedly and reserves his real enthusiasm for an announcement of a western movie playing at a downtown theater... Cash was a nobody when these recordings were made, and you can hear the nervousness and unsteadiness in his voice; he fumbles while reading the ad copy and falters when introducing his songs: it's a far cry from the gravitas and cool confidence of his later years, but you can still hear the fire and power in his voice. The demos are also revelatory -- the best-known songs sound spooky and surreal, pregnant with the unreal possibility that this musician might not actually make it in the music business. Likewise with the outtakes and rarities that follow: it's a real treat to hear the man before the myth had solidified, and to see that he had feet of clay, just like the rest of us. Disc Two mines his first decade at Columbia Records, with singles and B-sides that have previously only been available on European imports... The selections are skillfully made, and further illuminate Cash's wide-ranging musical horizons. Personally I'd love to hear more of those radio airshots (are there more??) as they give us a glimpse of the real, live performer in a way that's utterly different than Cash's later, more professional concert recordings. This collection is pretty awesome, though: Cash fans will definitely want to check it out.
Johnny Cash "Bootleg, v.3: Live Around The World" (Sony Legacy, 2011)



Another remarkable entry in this major-label "bootleg" series, showing Cash at various points in his career... The 2-CD set opens with an electrifying 1956 performance at the Big D Jamboree in Dallas, when Cash's first wave of fame was cresting and he riding atop of several huge hits; he sounds confident and expansive, and by the time he plays his third song -- "Get Rhythm -- the crowd goes nuts with a palpable surge of energy that we can still feel, decades later. Six years later, the tone has changed considerably with a manic, cynical, burnt-out, speed-freak Johnny Cash barreling through past and current hits, as well as some bizarre impersonations of folks like Ernest Tubb and Elvis Presley. The collection continues on chronologically, suffused with a sense of history as Pete Seeger introduces Cash at the Newport Folk Festival, and when Cash performs for the troops in Vietnam in 1969. The following year, he plays a command performance at the White House, and President Nixon's avuncular yet uptight introduction -- with asides about the failed Apollo space mission -- is a historical highlight of this set. (A year later, Johnny Cash would release his politically-charged "Man In Black" and the "Talking Vietnam War Blues," neither of which would have endeared him to Nixon...) The last set included here in in 1979: perhaps future volumes will bridge into the 1980s, '90s and 'Oughts? Let's hope so - folks will never tire of hearing the Man In Black doing what he did best, connecting with audiences across the world.


<! 10 shows represented: Big "D" Jamboree in Dallas (1956) – New River Ranch in Maryland (1962) – Newport Folk Festival (1964) – USO tour in Vietnam (1969) – the White House (1970) – Osteraker Prison in Sweden (1972) – CBS Records Convention in Nashville (1973) – Carter Family Fold in Virginia (1976) – Wheeling Jamboree (1976) – and Exit Inn, Nashville (1979) > <! October 11 >
Johnny Cash "Bootleg, v.4: The Soul Of Truth" (Columbia Legacy, 2012)



An excellent collection of Johnny Cash's gospel recordings, including three entire albums or religious material and numerous session outtakes. The albums include 1979's A Believer Sings The Truth, 1983's Johnny Cash - Gospel Singer, (also released as Believe In Him) and an unreleased album from 1975, when, if you ask me, Johnny and June were at a creative peak... Like many Cash projects, this is a family affair -- participants include his daughter (from his first marriage) Cindy Cash, younger daughter Rosanne Cash and her then-husband Rodney Crowell (who was also in Cash's band), June Carter Cash (of course!) and duets with her sisters Anita and Helen. Also on board are country old-timer Jan Howard and outlaw queen Jessi Colter... Generally speaking, when Johnny Cash sings gospel, it's strong and soulful, and this collection has penty of great tracks... A nice addition to a Cash canon that includes his gospel classics from the '50s and '60s, and a welcome addition to Sony's ongoing Cash reissue series. Hallelujah!
Johnny Cash "The Complete Columbia Albums Collection" (Sony Legacy, 2012)


This is it, kids! A massive, 63-CD uber-collection, gathering every album the Johnny Cash recorded for Columbia Records from 1958 on, including dozens of albums from the 1970s that haven't been reissued on CD before and, sadly, are unlikely to come out individually before the era of the compact disc is done. So, here you go: the good the bad and the ugly -- it's all here! A close-to-ultimate collection for the most hardcore Cash fan... Jinkies!


<! 10/30: Johnny Cash "The Complete Columbia Albums Collection" 63CD box set (Columbia Legacy, 2012) Signed to Columbia Records at age 26 in 1958, the arc of Johnny Cash's career played out at the label over the next three decades, a near lifetime of work in music, film and television now presented on The Complete Columbia Album Collection. This monumental box set for one of America's greatest artists will contain 61 distinct album packages (single and double CDs, totaling 63 discs overall) housed in a box with a lift-off cover. >
---
Johnny Cash: 1955-1969 | The 1970s | The 1980s - Present | Best-Ofs | Related Records | Resources & Links
---
---