<! * > <! MP3 00/00/00 > <! pix 00/00/00 > <! archived 08/11/14 >

---
Howdy, neighbors!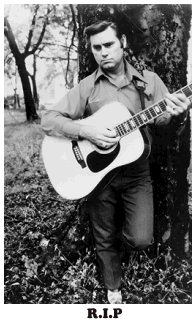 Pity party at my place: for some people it's Michael Jackson, or Selena, or Tupac... Me, I've got a big ass pile of George Jones records out on the floor and I'm blasting "Why Baby Why" out the windows at my place and all the neighbors are looking at me funny. Come on by! Sad news today as George Jones, the worlds greatest country singer, passed away after several years in poor health. (By the way, there's a nice obituary on The New York Times website, courtesy of Jon Pareles.) Rest in peace, George: you made some really great music.
Back to business, now... Here are some reviews of the new country, bluegrass and Americana records that I had the good fortune to listen to in April, 2013. This page gets updated throughout the month, so check back if you can... Also, check out my full Guide To Hick Music for a bazillion more record reviews and artist profiles.
New Stuff: April, 2013
The Band Perry "Pioneer" (Big Machine)
The Black Lillies "Runaway Freeway Blues" (North Knox)
Crystal Bowersox "All That For This" (Shanachie)
Eric Church "Live: Caught In The Act" (Xenon)
Jackson Delaney "Jackson Delaney" (EP) (Junebug)
Steve Earle "The Low Highway" (New West)
Mary Gauthier "Live At Blue Rock" (In The Black)
Vince Gill "Ballads" (MCA-Nashville)
Andy Griggs "Naked" (Little Hannel)
The Infamous Stringdusters "Silver Sky" (Sci Fidelity)
George Jones "Complete United Artists Solo Singles" (Omnivore)
Doyle Lawson & Quicksilver "Roads Well Traveled" (Mountain Home)
Joanna Mosca "Let It All Begin" (EP) (Dolce Diva)
Willie Nelson "Let's Face The Music And Dance" (Sony Legacy)
New Country Rehab "Ghost Of Your Charms" (Kelp)
Brad Paisley "Wheelhouse" (Sony-Arista)
Marty Raybon & Full Circle "The Back Forty" (Rural Rhythm)
Kim Richey's "Thorn In My Heart" (Yep Roc)
Maggie Rose "Cut To Impress" (RPM)
Blake Shelton "Based On A True Story..." (Warner)
Sleepy Man Banjo Boys "The Farthest Horizon" (Self-Released)
Thompson Square "Just Feels Good" (Stoney Creek)
Gretchen Wilson "Right On Time" (Redneck Records)
Various Artists "LEAVING ON A JET PLANE" (ATO)

---
New Stuff: April, 2013
---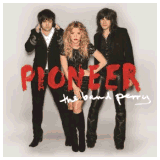 The Band Perry "Pioneer" (Republic Records, 2013)



(Produced by Dan Huff)
High-tech Nashville stuff, basically loud, overproduced rock-pop with fiddles and mandolin. I dunno why Kimberly Perry still hasn't ditched her siblings to go solo, but it doesn't really matter. I don't try and make a habit about being snobby and dismissive about modern Top Forty country, but sometimes I can't help it. This really doesn't do much for me -- it feels soulless and phony, and I've got better stuff to listen to.
The Black Lillies "Runaway Freeway Blues" (North Knox, 2013)



(Produced by Cruz Contreras)
An impressive set of well-crafted, impassioned, musically diverse recordings written by lead singer Cruz Contreras, with rock-solid backing that includes some fine pedal steel and guitars, as well as strong but understated harmony vocals from Trisha Gene Brady. Contreras reminds me of California cult fave Larry Hosford, another of-the-radar craftsman of modest voice but prodigious talent. This album smoothly shifts from style to style, starting off in a sort of contemplative folk-twang mode and moving into funkier, more rock-oriented material, and pretty much every track compelling, if a bit rough-edged. There are also several beautiful melodic numbers, including the mellow, shimmering "Glow," which closes the album out... This is the real-deal DIY twang of today -- definitely worth checking out!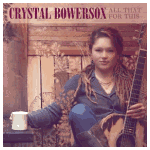 Crystal Bowersox "All That For This" (Shanachie, 2013)



(Produced by Steve Berlin)
American Idol runner-up Crystal Bowersox has dabbled in twang, but I'm not sure I'd really call this rock-soul outing a "country" record. Still, a tune like "Till The Whiskey's Gone" could make it in the charts... Meanwhile, folks who are into mainstream-y genre-busters like Shelby Lynne might want to give this a whirl. There's a pretty similar soul-tinged, rootsy vibe.
Eric Church "Live: Caught In The Act" (Xenon, 2013)



Top 40 singer Eric Church is going for a major "bad boy" outlaw vibe on these concert recordings, singing songs about drinking, sinning, smoking pot, swigging Jack Daniels, losing girlfriends and listening to old Haggard tunes at tailgate parties. I guess he's like a reincarnation of David Allan Coe? Anyway, I bet a lot of guys have a lot of fun at his shows. Creepy album art, though!


<! April 9 > <! very "outlaw" with song about smoking pot, etc. Going for sort of a David Allan Coe vibe? > <! creepy album art >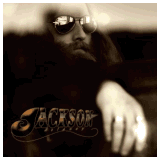 Jackson Delaney "Jackson Delaney" (EP) (Junebug, 2012)



(Produced by Gary Hannan)
I think there's a good chance you'll be hearing more from this guy... This is independently-produced, Top-40 style tough-guy country of the Trace Adkins/Montgomery Gentry variety. The production is a little over-obvious: big electric guitar riffs, crossing Southern rock with shimmering reverb, straight out of the Toby Keith playbook, and the songs are kind of what you'd expect: rough and tumble rowdy barroom ballads, one about his old small-town girlfriend who he married after sowing their oats in a wild truck driving youth; a chest-thumper honoring American soldiers... All standard-issue modern Nashville stuff. But Delaney's got a good voice and a charismatic presence -- more of his personality comes out on the rootsier-sounding "You Make Me Wanna," which has kind of a Merle Haggard vibe. The anti-drug novelty song "The Good Drugs" is a hoot: he was drug to church and drug out to the shed when it was time for a strapping... That song makes this one a keeper!! Good luck in Nashville, Jackson... I'm looking forward to hearing more from you soon.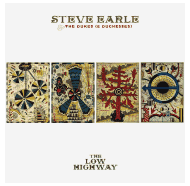 Steve Earle & The Dukes & Duchesses "The Low Highway" (New West, 2013)



(Produced by Steve Earle & Ray Kennedy)
Steve Earle has this amazing knack for producing one record after another where I hear it and go, Oh man, that's his best one ever! And these days he's really on a roll: his 2008 Townes Van Zandt tribute was beautiful and made me reexamine my feelings about the much-lauded Texas folie poet, while 2011's "I'll Never Get Out Of This World Alive" was even more delicious. And now... Steve Earle's recorded his best record ever... again! The album kicks off with the windswept title track, which begins with a twangy echo of Woody Guthrie, giving way to a softer-textured landscape of fiddle and pedal steel. Next Earle leaps into crunchy, grungy electric guitar on "Calico County," the catchiest song about cooking meth you're likely to hear all year. As the album progresses, each song takes on its own unique feel, and each one is equally mysterious and alluring: this is Americana music at its apex. Backing him is his tour band, the The Dukes & Duchesses, which includes his wife, Alison Moorer, who adds some nice harmonies. A couple of threads unite all these songs -- one is Earle's rumbling, rugged vocals which are starting to remind me a lot of Dr. John, and the other is the excellent fiddle work, which laces through the record with loose, inventive improvisations. I was reminded of the fluid performances of actor Lucia Micarelli who co-starred with Earle on HBO's Treme tv series, and while this album includes three songs that Earle and Micarelli co-wrote for the series, it's duchess Eleanor Whitmore who bends the bow on this album... and man, is she good! An excellent album, the kind of record you'll find yourself cycling through time after time, soaking up a a variety of melancholy moods. Highly recommended.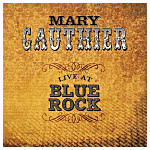 Mary Gauthier "Live At Blue Rock" (In The Black, 2013)



A solid live album from one of Americana's great bummer-queens, sounding just as Lucinda-ed-out, super-serious and severe as ever. These are strong performances, but I have to confess, I find her work a little too joyless to get into... Still, these stripped-down acoustic versions capture her at her most immediate and direct, and if you're looking for poetic, soul-searing gloom and doom, you can definitely get your fix here.
Vince Gill "Ballads" (MCA-Nashville, 2013)


A best-of collection, gathering some of Vince Gill's softer, sweeter, more romantic stuff... We still believe in you, too, Vince!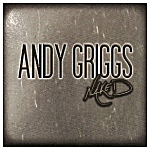 Andy Griggs "Naked" (Little Hannel, 2013)



A stripped-down, "unplugged" set from former Top-40 singer Andy Griggs, where he sounds a bit like Jack Ingram's older albums. I'm still underwhelmed by his vocals, but it's kind of neat to hear an all-acoustic album from someone whose career was so powerfully defined by slick, modern overproduction. If nothing else, this gives us some insight into how Nashville producers sculpt and (pre)package their artists. None of the songs stood out for me, but it's still an interesting change of pace. And, I imagine, a treat for his longtime fans.
The Infamous Stringdusters "Silver Sky" (Sci Fidelity, 2013)






<! April 16 >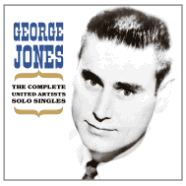 George Jones "The Complete United Artists Solo Singles" (Omnivore, 2013)


After establishing himself in the 1950s as a near-rockabilly firebrand, George Jones became a hotly sought-after artist, moving from Starday to Mercury Records, then briefly to United Artists, where he recorded several excellent albums and a lot of great singles. This collection includes the A and B-sides of all his solo singles for the label, and includes a lot of great songs that aren't often remembered as part of the George Jones canon. Things kick off with one of his best and best-known hits, the sublime "She Thinks I Still Care," and also includes a nice version of the rollicking, uptempo "The Race Is On," the heartbreaking "Just A Girl I Used To Know," as well as the gothically dark murder ballad, "Open Pit Mine," a sombre melodrama worthy of Porter Wagoner. But it's the more obscure tracks that make this album such a gem, with soulful ballads, Christmas tunes and gospel songs that show his depth and range. Looking back at Jones' career, his work for UA melts together with his many albums on Musicor, a period that many fans mistakenly see simply as a middle period between his blistering early work and his chart-topping countrypolitan epics recorded with Billy Sherrill in the '70s. But his work in the '60s is equally compelling, with Jones deepening his skills as the best song stylist in country music history, and delivering one understated gem after another. This compilation unfortunately omits a bunch of great duets with Margie Singleton and Melba Montgomery -- perhaps we'll see a collection of that stuff someday as well? Well, we can dream. In the meantime, this disc is a doozy -- highly recommended!
Doyle Lawson & Quicksilver "Roads Well Traveled" (Mountain Home, 2013)



Another nice set of straight-ahead from Doyle Lawson and the latest incarnation of his band Quicksilver. This one's a mostly-secular outing, but there are a few of the soulful gospel songs he's best known for, along with a solid selection of non-religious material. One track that stands out as unusual is "I'm That Country," a Top 40-flavored novelty number that echoes (or perhaps parodies) all those endless songs on all those Nashville albums about how small-town and backwoods everybody is... Sadly, Lawson's getting on in years and he doesn't sing as much these days as he used to, giving over lead vocals to his latest proteges, but the style and feel of band remains the same, and this album is pretty solid. Keep 'em coming, Mr. Lawson!
Joanna Mosca "Let It All Begin" (EP) (Dolce Diva, 2012)


Conor Mulroy "Foxfire" (Melmac, 2012)






<! Conor Mulroy has been a student of music since picking up his first guitar at age 8. He has traveled the globe leading groups in performance halls and recording sessions with ensembles ranging from solo instruments to orchestras. He plays mandolin, guitar, 5 string banjo, piano, and bass among many other instruments. He has written music for orchestra, film, the concert hall and ensembles ranging from acoustic to metal and everything in between. He recently received a masterŐs degree in music composition from the University of Southern Maine, where he studied composition with Dan Sonenberg. He also owns his own record label, Melmac Records, through which he has independently released three records already: "Salinger,""The Glass Ocean"and "The Unwinding Path." "Foxfire" is currently available for sale online at iTunes and Amazon. >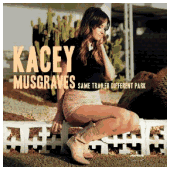 Kacey Musgraves "Same Trailer, Different Park" (In The Black, 2013)



(Produced by Kacey Musgraves, Luke Laine & Shane McAnally)
This winsome, brash Texas lassie has gotten a lot of attention for being a new Top Country bad-girl, ruffling the sensibilities of many mainstream country fans, particularly with her Top Ten single, "Merry Go Round," which is an acerbic jab at small-town life... Usually, modern-day Nashville offers a rose-colored, super-mythologized version of small-town America, where guys spend their teen years driving around the backroads in their pickups, hanging out with their buds and wooing their high-school sweethearts, but Musgraves takes a more critical, real-world approach, talking about people with sad marriages and broken dreams. It's not quite the standard formula, and some folks saw it as a direct attack on the Nashville establishment. I'm not sure I'd go that far -- maybe people are taking this stuff too seriously -- but I think it's interesting that Musgraves is being considered so mainstream and so "country" to begin with... She sounds more like a contemporary folkie to me, a topical and contemplative lyricist, roughly in the Carrie Rodriguez or Todd Snider mode, although with bigger, more ornate production. While she does turn some nice lyrical phrases, there's a precocious, high-schoolish/collegiate cleverness to her work and I have to confess that while I find the Nashville-manufactured small-town myth to be noxious, I also find her satirization of Middle America to be a little too obvious, the sort of stuff that forlorn teenagers waiting to move out of their parents' houses scribble away in notebooks or post online... I mean, Malvina Reynolds already skewered the 'burbs fifty years ago and though I still enjoy "Little Boxes" as a protest song, now that I'm all grown up I can see that the critique has its limitations; I guess I just don't like looking down on average people just for being average, especially seeing as how I am one myself. Still, Musgraves has a delightfully fresh presence, at least in the context of modern Nashville country: Music City needs some new blood and some fresh ideas, and this gal seems well poised to provide a little bit of both. Definitely worth checking out -- I'm curious to see where she goes from here.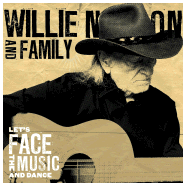 Willie Nelson "Let's Face The Music And Dance" (Sony Legacy, 2013)



(Produced by Buddy Cannon)
Approaching his 80th birthday(!) Willie goes back to the well and explores the great American songbook again, with Tin Pan Alley standards and other pop oldies... This record isn't as lush or as large as Stardust, but the rough edge and prominent twang are heartwarming and welcome to fans... As always, Willie's unique, idiosyncratic jazz timing and musical quirks won't appeal to everybody, but if you're on his wavelength you'll feel pretty fondly about this album. For me, it's all about the repertoire, and standout tracks include "Twilight Time" and "Walking My Baby Back Home" (those great old songs that everyone in your great-grandmother's generation knew, once upon a time...) and the mournful "I Wish I Didn't Love You So," as well as "Is The Better Part Over," one of Willie's old compositions given new life in this melancholy rendition. By the way, there's a big birthday card for Willie going around the office -- feel free to sign it on the Sony Legacy website before the end of the month. I'd sign, but I'm not on Facebook. So I'll just say it here: happy birthday, Willie"!


<! April 16 >
Willie Nelson "Roll Me Up And Smoke Me When I Die" (7") (Sony Legacy, 2013)
In honor of this year's Record Store Day, Sony Legacy has put out a 7" single of Willie's smoke-'em-if-you-got 'em anthem (also the title of his autobiographical book), performed in the original studio version with Jamey Johnson, Kris Kristofferson and hip-hopper Snoop Dogg, and in a solo acoustic version by Willie. How can you get this cool item? Why, by setting foot in an actual record store on April 20th. You'll be glad you did! By the way, while we're talking about Willie and burning one down, I'll also add a link to Toby Keith's "I'll Never Smoke Weed With Willie Nelson Again" which gives a little historical background on this new song...


<! April 16 MP3: B007Q7YQCI >

New Country Rehab "Ghost Of Your Charms" (Kelp, 2013)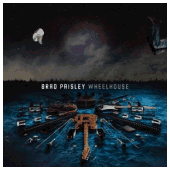 Brad Paisley "Wheelhouse" (Sony-Arista, 2013)



(Produced by Brad Paisley)
Mr. Paisley ruffled a few feathers and caused a social-media stir with the politically-themed song, "Accidental Racist," about a Southern boy who wears a Confederate flag t-shirt into a coffee shop up North, and has to defend himself against the negative reactions it provokes. As Paisley makes a plea for cultural tolerance, rapper LL Cool J provides a contrasting point of view, although they both basically conclude that it's best just to get along and that "not up to" people living nowadays to "rewrite" history and maybe everybody should all just mellow out. I give Paisley major credit for trying to open an honest dialogue on this issue, particularly for the attempt to present the frame of mind of "rednecks" to a non-Southern audience. Nonetheless, the song is a musical and political fail: the whole I-didn't-start-the-Civil-War thing is a complete cop-out, because if you're flying Old Dixie, you're on-purpose jabbing other people in the eye. You just are. Paisley also presents the argument that it's a matter of white Southerners taking pride in "our" land and "our" culture, which I kind of don't get. Unless I'm mistaken, isn't the South still part of America, and don't other people live in the South besides just white folk? It's clinging to a time and an ideal that wasn't really all that nice, and in terms of the Confederate flag, the concept of "Southern culture" can't really be pried loose from the underlying racist history. Some symbols don't need to be preserved. Of course, Paisley is an intelligent, socially-aware modern guy and I think he's being more nuanced here than most people realize. Besides, he can do a better job persuading people about this issue than you or I can, and while this song is muddled, it's well-meaning, and even in its failures it seems more likely to nudge the national dialogue in a healthy direction than to harden people's hearts. He's also walking a fine line with an increasingly rigid country listenership, people who might not appreciate the criticism of Southern history included with the nostalgia, so on top of "Accidental Racist" he adds the more rah-rah-sounding "Southern Comfort Zone." Moving on, the rest of the record shows Paisley delving even deeper into the novelty-song direction that he favors, on this album perhaps more than any other. In the past, his records have mostly been good neo-trad country music punctuated by goofy, indulgent moments... Here, I'd have to say the situation's reversed and the pure twang is almost entirely gone, and this is mostly a big jokefest. While songs like "Those Crazy Christians" or "Karate" are funny, they're not durable, nor is anything else on this record. It's a totally disposable album, the musical equivalent of a small bag of chips that you pick up at the 7-11... It's cool that Paisley can be so lighthearted and not take himself too seriously, but musically there's no real emotion resonance, and nothing on here that I could see myself listening to more than a couple of times for laughs.


<! April 9 >
Dale Pyatt "Dale Pyatt" (Rural Rhythm, 2013)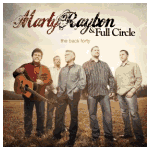 Marty Raybon & Full Circle "The Back Forty" (Rural Rhythm, 2013)



(Produced by Marty Raybon)
Another rock-solid bluegrass set from country elder Marty Raybon, who has gone from his Top 40 heyday with the band Shenadoah and his subsequent solo career into a fascinating third act as a bluegrass craftsman. Raybon's voice is still warm and robust, though on this album adding a little more of the authority and authenticity of age, and the musicianship of his current band is top-flight and pleasantly traditional. Where Raybon's really knocking it out of the park is as a songwriter: he co-wrote half the songs on this album and each one is a fine addition to the modern bluegrass canon. Plus, he covers an old Webb Pierce song, which always gets my attention. Good stuff... recommended!
Kim Richey "Thorn In My Heart" (Yep Roc, 2013)



(Produced by Neilson Hubbard)



<! April 16 >
Maggie Rose "Cut To Impress" (RPM, 2013)



(Produced by Blake Chancey, James Stroud & Stephony Smith)
Hmmm. Sorry, but I'm not convinced. With sassy but prefab songs framed by big, chunky guitars and Southern rock slide, Maggie Rose seems to be aiming for a Gretchen Wilson/Pistol Annies tough-chick sound, and in some moments she sounds like she's pulling it off, but more often than not she sounds too pop, and too contrived, like someone who's really just posing as country. The main problem is that as a vocalist she just doesn't have the same level of chops as Wilson, and frequently sounds like a generic pop singer trying her luck in the wrong genre - -it just sounds a little bit off. Anyway, it's not my kind of country to begin with, too slick and without a real emotional core. You can skip this one.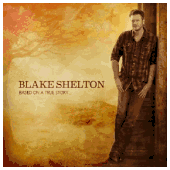 Blake Shelton "Based On A True Story..." (Warner Brothers, 2013)



(Produced by Scott Hendricks)
With his role on TV's The Voice talent show, Top 40's Blake Shelton has entered into a different category of country star, busting out of the Nashville ghetto and into TV-commerical celebrity. I'm not sure how much that has changed his music -- if at all -- but this album seems pretty typical for Shelton -- formulaic songs and slick, predictable arrangements framing his robust but modest vocals, your basic Nashville Top 40 sound. What was most striking to me was the language on the album's opening track, "The Boys 'Round Here," where he loudly proclaims how he and the good ol' boys he runs with "don't take no s---!!" which kind of took me by surprise since I'm of a generation that doesn't expect unvarnished profanities in top country albums. Also, it's the second time this week I've heard the s-word on a Top 40 country album... In a similar vibe, Shelton brags about flipping the bird on "I've Still Got A Finger," and talks tough on all the rompy-stompy dude songs. I guess vulgar is "in" in Nashville these days, with Music City going all HBO all of a sudden. I'm not a big prude or anything, but I don't think this is a good development. I think the new trend is a way for country dudes to up the ante on the macho, tough-guy songs but if this language is on an album by a super-mainstream artist, it's way more likely to be heard by little kids. Anyway, it's kinda lame, and I'd rather hear my cuss words on punk records, where it makes more sense stylistically. Balancing all the crude-dude tunes are sensitive-guys power ballads, which are mostly okay, although you really have to be part of the right demographic ("chicks") to get into these ones -- they are pitched directly at what Nashville sees as a feminine audience, and are mostly way too gooey for most guys to get into. Apparently, we only like songs about trucks and beer and "small towns" (a phrase that appears so frequently on this album that I'm willing to guess there's a drinking game involved -- toss back a shot every time you hear it) but God forbid we ever want to hear something romantic. I dunno... I'm sure the formula works, but do you really have to take it so far? Rarely has an album been so plainly sculpted with playlists and iPods in mind: one set for the girls, one for the boys, and not much in the middle.


<! March 26 > <! includes guest performers Gwen Sebastian and the Pistol Annies >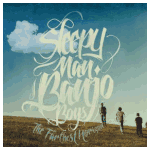 Sleepy Man Banjo Boys "The Farthest Horizon" (Self-Released, 2012)


(Produced by Chris Mizzone)
Sweet, joyful bluegrass from a family band featuring several teen and pre-teen brothers -- Johnny Mizzone (banjo), Robbie Mizzone (fiddle) and Tommy Mizzone (guitar), along with their uncle Chris Mizzone on mandolin, and non-Mizzone bandmembers Sal Ciaravino on bass and singer Ashley Lilly. Judging from this record, I'd say they've been having a lot of fun at family gatherings over the years, because this is a very accomplished, lively group -- the guitar has a heavy Tony Rice influence, while the banjo has a classic Earl Scruggs sound and the fiddle has a nice, subtle old-timey rasp. The album is mostly instrumental, and thet's where the band's strengths lie, as amply heard on tunes like "Jonny's Tune." I have seen the future of bluegrass, and it's looking mighty Mizzone!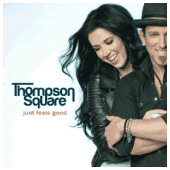 Thompson Square "Just Feels Good" (Stoney Creek, 2013)



If I'm not mistaken, this album may herald the arrival of a new country supergroup... Thompson Square's previous record was okay, but this one's a real country-pop juggernaut. The opening track, "Everything I Shouldn't Be Thinking About" is pure, shameless, totally catchy crossover pop, with a killer hook and a good chorus, and the tracks that follow are similarly addictive. Now, I'm a trad-country kind of guy, and not necessarily that into slick modern stuff, but I was pretty impressed by this album and can see how many of the tracks could become hot singles in months to come. They've really upped their game on this one, and gone for a pretty bold, bright sound -- more like '70s power-pop than the lush synth-soul stuff that's been big in Nashville for the last couple of decades. As a rock-pop-friendly husband-wife duet, the Thompsons will appeal to fans of Sugarland and Lady Antebellum, but they seem to have a slightly brighter, more human feel than those mega-acts, and hopefully they can hold onto that simplicity when they become a mega-band themselves. In general, I prefer the tracks that highlight Shawna Thompson as lead vocalist, rather than hubby Keifer Thompson, but they also harmonize well and this is an album packed with tunes that fans definitely can dig into. Give it a spin!


<! "Produced by NV" (??) New Voice Entertainment (?) >
Gretchen Wilson "Right On Time" (Redneck Records, 2013)






<! April 2 >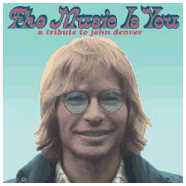 Various Artists "THE MUSIC IS YOU: A TRIBUTE TO JOHN DENVER" (ATO, 2013)



A hipster-delic tribute to an unlikely icon, this album makes a surprisingly strong case for John Denver's continued relevance lo, these decades after his hippie-era heyday. With his back-to-nature, aw-shucks, wholesome-living image, Denver was an easy target for satire and derision back in the good old days, but in cover versions by artists such as Lucinda Williams, Old Crow Medicine Show, Emmylou Harris and Kathleen Edwards on the Americana side, and Train, Evan Dando and Blind Pilot on the indie-rock tip, Denver's songs emerge out of their 1970s shadows and reveal themselves to be pleasantly durable and resonant. Of course, not all the songs were written by Denver: Amos Lee delivers a nice rendition of "Some Days Are Diamonds," a great song composed by country auteur Dick Feller...) Album highlights include My Morning Jacket's ethereal, haunting version of "Leaving On A Jet Plane," as well as Mary Chapin Carpenter singing "I Guess He'd Rather Be In Colorado" and "Take Me To Tomorrow," covered by Dave Matthews, two performances I hardly expected to be drawn into... There are a few tracks on here that cleave too closely to the twee folkie sensibility that made John Denver a cultural caricature -- I actually like the original "Rocky Mountain High" a lot, but thought that Allen Stone's bland acoustic-soul version here and Brett Dennen's gooey impression of "Annie's Song" were both missed opportunities. Overall, though, this is a very strong, very rewarding record, one that could cause a few of us cynics to reassess our old opinions of the late, great John Denver.
---



Hick Music Index
Support Slipcue


---