---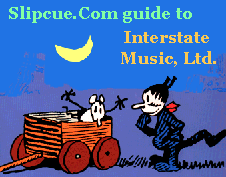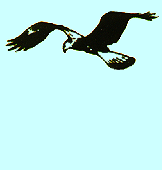 Flyright Records: The Flyright LPs of the 1980s primarily concentrated on Louisiana cajun music, as well as some obscuro blues, though the recent CD series seems to be more of a repository for some of Interstate's great blues and R&B titles. All very fine.
---
[Flyright FLY CD-35]
Rusty and Doug with Wiley Barkdull "Legendary Jay Miller Sessions" (Flyright, 1991)
Rusty and Doug Kershaw, that is... prime material by some of Lousiana's best country/swamp-pop heros. These 1950s recordings were made by well-known producer-impressario Jay Miller; some tracks are from radio shows, others are from singles that were released on labels that Miller was associated with. One quality stands out among all these recordings: the powerful stylistic influence of honkytonk jukebox star Lefty Frizzell. If you like Lefty, you should love this.
[Flyright FLY CD-37]
Various Artists "TALK TO ME DADDY" (Flyright, 1991)


Saucy late-'40s/early-'50s R&B from women singers with varying degrees of name recognition. Under-recognized vocalists such as Thelma Cooper and Ella Johnson share disc space with bigtimers Sarah Vaughan and Lil Armstrong, as well as a bunch of complete nobodies who make the obscure-o-meter ring off the scale. Several of these tracks are killer, some are less great than similar material to be found elsewhere.


<! 130 x 130 >

[Flyright FLY CD-61]
Cecil Gant "Cecil Gant" (Flyright, 1997)


Awesome postwar, West Coast R&B and jive. Includes Gant's big hit, "I Wonder" and a whole slew of wonderfully humorous blues numbers by this Los Angeles-based pianist and singer. Good sound quality, too. Definitely recommended.

[Flyright FLY CD-61]
The Brown Dots "For Sentimental Reasons" (Flyright, 2000)


An nice collection of vocal group rarities from a breakaway faction of the famed Ink Spots ensemble. A founding member of the 'Spots, tenor Deek Watson found himself the odd man out after the band hit mainstream status. The other guys wanted to get swanker and more sophisticated; Watson had more fun singing uptempo, blues-based novelty tunes. So, eventually, he went his own way, founding this short-lived but lively group, with an intentionally soundalike name, and a style based on the early Ink Spots sound. It's fun stuff, although as the liner notes point out, the sound quality on some of these small-label recordings is sometimes a bit rough.
[Flyright FLY CD-946]
Five Blind Boys Of Alabama "1948-1951" (LP 1987/CD 1997)


Rough-edged, ripsnortin' postwar gospel from one of the era's most popular groups.
[Flyright FLY CD-948]
Hank Thompson "Radio Broadcasts - 1952" (LP 1990/CD 1997)

Fabulous! Hank Thompson has always been one of my favorite country artists, but it often seemed puzzling that he was considered a "western swing" player, rather than a honkytonker. FINALLY we can hear why -- these early live recordings bring it all home, with sweet, sweet material, alternately boisterous and sentimental. Plus, Thompson is such an affable, warm performer... these recordings are a real treat.
---
Links
---
For an insight into how all these fab Interstate releases come into existence, check out Gene Dietch's story of how he recovered some old John Lee Hooker recordings and got Interstate to reissue them on the Flyright label. I haven't heard the CD but I'm sure it's pretty groovy.
Interstate Music is finally online! At last! Hoo-rah! Now you can find out which of these gems is actually in print (as opposed to "out there somewhere...") and also get up-to-date ordering info.
---
OTHER INTERSTATE IMPRINTS:

Country Routes
Harlequin
Heritage
Krazy Kat
---


Interstate Music Info
World Music
Hick Music Index



---

---