<! MP3 01/31/10 > <! update 00/00/00 > <! pix >

---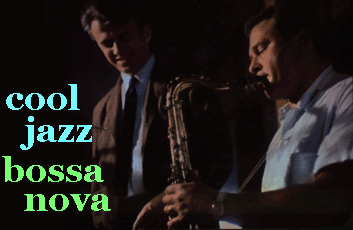 Throughout the 20th Century, Brazilian music and jazz were intimately entwined, particularly during the bossa nova boom of the late 1950s and early 1960s. Here's an overview of Brazilian and Brazilian-flavored jazz, with artists new and old...
This page covers the Letter "S"
---
Brazilian Jazz: A | B | C | D | E | F | G | H | I | J | K | L | M | N | O | P | Q | R | S | T | U | V | W | X, Y & Z | Jazz Compilations | Other Brazilian Styles
---
Dom Salvador - See artist discography

Sambalanco Trio "Sambalanco Trio" (Audio Fidelity, 1964)

Pianist Cesar Camargo Mariano and percussionist Airto Moreira led this jazzy early-'60s trio; along with bassist Humberto Claiber they glided through more of that trademark breezy jazz sound that was the complimentary backdrop to the bossa nova boom. This is the first of the group's three albums, packed with many bossa standards and several of Camargo's originals, as well as "Homangem A Clifford Brown," a tribute to a North American smooth jazz player whose "Blues Walk" was a popular standard in the Braz-jazz scene. As with many of these groups, Sambalanco wasn't really on a par with most U.S. jazz bands, but they have a kitschy appeal, and have a more distinctively Brazilian flair than most. The piano work in particular deftly hints at a greater harmonic depth than actually comes through on the album. Worth checking out, particularly if you are a loungecore fan, or are interested in finding out about Airto's early roots.
Sambalanco Trio "Reencontro Com Sambalanco Trio" (Som Maior, 1965)
Sambalanco Trio & Lennie Dale "Lennie Dale E O Sambalanco Trio" (Elenco, 1965)

Sambalanco Trio "Sambalanco Trio" (Som Maior, 1965)

(aka "Nana")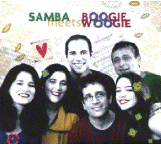 Samba Meets Boogie Woogie "Samba Meets Boogie Woogie" (Adventure Music, 2008)

(Produced by Mariza & Mario Adnet)
A delicious tribute to the pre-bossa nova era, when Brazilian music was defined by the popular samba-cancao style, but also open to foreign influences such as North American "boogie woogie" blues, big band jazz, and also the florid romanticism of the Latin American bolero. This is a sweet, solid set featuring contributions by veterans of the modern bossa-jazz scene, including Maucha and Mario Adnet, Jovino Santos Neto, Ze Renato, Roberta Sa, Monica Salmaso and others. The song selection includes oldies by artists from the 1930s, '40s and '50s such as Haroldo Barbosa, Ciro Monteiro, Jackson Do Pandeiro and Os Cariocas. While it's mellow and slick enough to satisfy "smooth jazz" fans, it also has the deep historical grounding and a rootsy enough feel to appeal to folks like me who enjoy more rugged material. It's a very pleasant record, satisfying on a number of levels -- I also enjoyed the chatty, informative liner notes that tell about the origins of all these great golden oldies. Recommended!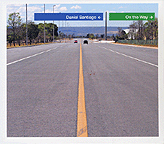 Daniel Santiago "On The Way" (Adventure Music/Brasilianos, 2006)

Splashy acoustic guitar jazz, with a heavy nod to the fusion-isms of the past. The trio behind this set of all-original material is plays at a lightning-fast clip, but with great delicacy, recalling old stuff by Milton Nascimento and his "Clube De Esquina" crowd, as well as classic fusioneers of the Return To Forever/LA Express/Spiro Gyra era. Again, it's not really my cup of tea, but there is an elegance and authority to this record that will make fans of jazz and new acoustic music sit up and take notice. It's a very accomplished album for the genre.
Daniel Santiago "Metropole" (Adventure Music, 2009)

(Produced by Daniel Santiago & Marcos Portinari)
Noodly jazz; not my cup of tea. All the tunes were composed by Santiago.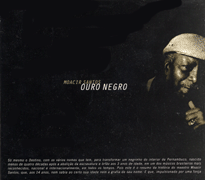 Moacir Santos "Ouro Negro" (Universal/Petrobras, 2001) (Adventure Music-US, 2004)

An overview, of sorts, of Brazilian jazz composer and saxophonist Moacir Santos, who emigrated to the United States in the late 1960s, where he recorded prolifically, mostly as a session player. This isn't exactly a best-of, but rather a sleek, double CD set of rerecorded versions of songs originally recorded in the 1960s and '70s, on albums such as Coisas (Forma, 1965), Maestro (Blue Note, 1972), Saudade (Blue Note, 1974), and Carnival Of Spirits (Blue Note, 1975). On these new versions, Santos guides a band that is joined by plenty of heavyweight Brazilian guest stars, including Milton Nascimento, Joyce, Gilberto Gil, Joao Bosco, Ed Motta, Joao Donato and Djavan. For the most part, it's actually the kind of jazz I hate -- simultaneously noodly and aggressive, though competently produced and pretty lively. Jazz fans should find this set pretty absorbing.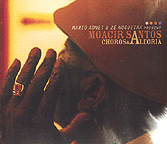 Moacir Santos "Choros & Alegria" (Adventure Music, 2005)


Veteran Brazilian jazzman Moacir Santos doesn't actually perform on this album, but he lent his approval as the original arranger and composer of all these songs, which are culled from a wide swath of his decades-long career... Guitarist Mario Adnet and saxophonist Ze Nogueira prodced this disc as a followup to the album Ouro Negro, which also featured rearranged, newly recorded versions of numerous Santos jazz classics... Like that album, this is laregly a straight jazz set, although this time around the songs are much mellower and less driving; the "smooth jazz" crowd should love this one. Santos explored some of the musical themes of the choro style -- sort of a Dixielandish, pre-jazz style from Brazil -- but does some interesting things to the music, slowing down the normally lightning-fast, slam-bang style to a relative crawl, allowing more room to explore the musical nuances and make the rich harmonic textures more apparent. This is a little too sweet and mellow for me, but if you use this album as a musical counterpoint to classic choro recordings from Pixinguinha and other masters of the genre, you may find it to be a vrey rewarding album.


<! several more albums on Amazon >

Vittor Santos "Trombone" (1994)





Vittor Santos "Sem Compromisso" (1996)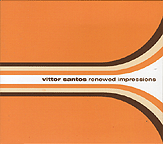 Vittor Santos "Renewed Impressions/Renovando As Consideracoes" (Adventure Music, 2006)


Mellow modern jazz from veteran trombonist Vittor Santos, along with some of the younger faces on the Brazilian jazz scene. Philipe Baden Powell plays piano throughout, and mandolinist Hamilton De Holanda join Santos' established band. It's too reserved and dewey for me, though informed jazz aficianados might have a better appreciation for this music than I do.
Saxsambistas Brasileiros "Carnival Fantastico" (Epic)
I'm afraid I don't know who the musicians were on this hastily-produced '60s-era album -- I suspect there were more than a few top-flight Brazilian jazz players involved, uncredited in the handful of albums released under this band's name. At any rate, this is cute, enjoyable stuff -- latter-day choro-influenced instrumentals, including covers of oldies such as "Tico Tico No Fuba," "Aquarela Do Brasil" and "South American Way," as well as newer bossa nova material like "A Felicidade." It's enjoyable, and not the super-cheesy easy-listening you might expect.

Lalo Schifrin "Brazilian Jazz" (Aleph, 2000)

A pretty zippy little album, originally recorded in 1962, with a few sidemen from Dizzy Gillespie's band, and a pair of Latin American percussionists in tow. Honestly, this has nowhere near the deftness or subtlety of the bossa nova albums it sought to emulate -- by comparison this sounds downright cluttered and rushed. It also doesn't exemplify the best of Schifrin's swingin' hipster sound -- it's a bit too hurried and perky. But it does stand up as a period piece, and it's certainly not unpleasant to the ears.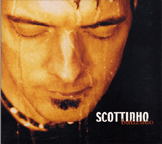 Scottinho "Batizado" (Homen De Ouro, 2003)


Although "Scottinho" is really a North American -- guitarist Scott Anderson, originally hailing from the American Midwest -- he still gets honorable mention for the thoroughness with which he has absorbed the Brazilian MPB-Jazz style. The first half of this disc is steeped in the sleek, cosmopolitan fusions of the Brazilian jazz giants of the 1970s and '80s, in particular Milton Nascimento and Toninho Horta, each of whom have a song on this album dedicated to them. If you don't like the slick, sometimes indulgent feel of that era of Brazilian jazz-fusion, then this might not be the right album for you; but if you do like the style, then Scottinho's mastery of it is impressive. He traveled to Brazil to record much of this album, even recording one tune with his idol, Toninho Horta. The album starts to drift apart midway, however, and loses the tight focus of the first few tracks. Anderson's decision to sing (and write) in English on a couple of songs turns out to be a distraction as well... But taken song by song, the initial half dozen tracks are quite noteworthy.
Bola Sete - see artist discography
Bud Shank & Laurindo Almeida "Brazilliance, v.1" (Pacific Jazz, 1953)


Hailed as the first great Braz-Jazz crossover, this anticipated many of the relaxed, timeless qualities of Joao Gilberto's original bossa nova recordings, although ultimately it lacked the fluidity of either the early bossa or the seminal '60s Braz-Jazz crossovers. Almeida's guitar playing is gorgeous, though heavily classical-derived, and Shank's cool jazz sax work is appealing, but he had nowhere near the depth of tone and maturity of style that Stan Getz would bring to the table a decade later. Part of it is circumstance: this was a bold and innovative record for the time, yet the West Coast scene was still developing at the the time, and hadn't quite hit on the Brubeckian standards of super-cool that we now look back on so fondly. Part of it, too, is the difficulty of what they were trying to achieve -- no one had tried to meld jazz, choro and samba to this extent before, and while Almeida brought some choice material to the sessions (Pixinguinha, Ary Barroso, Radanes Gnattali... even Luiz Gonzaga), it was inevitable that the character of the compositions would be overshadowed by the disparate tendencies of players. On the whole, this is a very pleasant, very North American, very West Coast-y album, with a "Brazilian-ness" that may need to be prized out through a bit of active listening.
Bud Shank & Laurindo Almeida "Brazilliance v.2" (Pacific Jazz)
Bud Shank "Brasamba" (Pacific Jazz, 1963)
This is the second braz-jazz album by sax/flute player Bud Shank and pianist Clare Fisher; this time they have guitarist Joe Pass in tow -- and he proves surprisingly sweet when playing acoustic. A VERY nice easy listening/mellow jazz album -- it's lightweight, but they have the groove. Definitely worth checking out.
Bud Shank "...And His Brazilian Friends" (Pacific Jazz, 1965)
Shank went back to the source for this recorded-in-Brazil album. Joao Donato plays piano, Rosinha de Valenca is on guitar, while Tiao Neto (bass) and Chico Batera (drums) round out the quintet. It's a nice, mellow, very listenable set... Not always as "Brazilian" as it is just plain jazz, but it's sweet, either way... Nice, restrained accompaniment all around.
Bud Shank "Brazil! Brazil! Brazil!" (Pacific Jazz)
Shank, Fisher and Pass are joined here by Chet Baker, as well as Brazilians Laurindo Almeida and Joao Donato. Compared to earlier efforts, this is disappointingly slushy and overly smooth -- an oceanic string section dominates the album, reducing the soloists to mere ornamentation, rather than allowing them to interact or fill the sound out themselves. Nice background music, but not as engaging or distictive as Brasamba.
Bud Shank & Charlie Byrd "Brazilville" (Concord, 1981)

Wayne Shorter "Native Dancer" (Columbia, 1975)


A fairly solid commercial jazz album, from the height of the fusion days, this is the first of many collaborations between soprano sax player Shorter and the dreamy-spacy Milton Nascimento. This album had a profound impact on the '70s jazz scene, introducing a more modern, non-bossa nova Brazilian sound into the experimentation of the time. Milton performs on and contributes several songs, and although Shorter takes some interesting chances with Nascimento's material (particularly on the melodically-deflated version of "Lilia"), ultimately he seems to have lacked the compositional strength that would have made this a truly great album. As it is, it's a little goopy, and many of the songs lack true resonance.

Robertinho Silva "Perigo De Goal (Shot On Goal)" (Fantasy-Milestone, 1995)

Although there's a wealth of "real" Brazilianness underlying this album, the soft, brisk jazz-lite feel is a turnoff for me. Still, it's a top-flight session for the Rio jazz scene. Most of this material was recorded in 1991, but released later up here in the States a few years later.


<! a couple of other albums listed 09/08 >

Ricardo Silveira "Musician" (WEA, 1987)
A negligible set of soft-jazz instrumentals by this studio guitarist, who had done some work with Gilberto Gil, Milton Nascimento and others. Lifeless pop that could just as easily have been produced by David Sanborn or Kenny G.




Ricardo Silveira "Amazon Secrets" (Polygram, 1990)




<! several other CD albums 09/08 >

Ricardo Silveira "Noite Clara" (Adventure Music, 2003)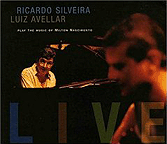 Ricardo Silveira & Luiz Avellar "Play The Music Of Milton Nascimento - Live" (Adventure Music, 2004)


Verrrry, verrry mellow instrumental guitar and piano versions of ten classic Milton Nascimento compositions, including several of his more tuneful numbers, such as "Para Lennon E McCartney," "Cravo E Canela" and "Maria, Maria." This is EZ jazz to the Nth degree, not my cup of tea, although it does have the advantage that Nascimento himself isn't on the album, providing some measure of relief from the ululation and spaciness that has become his trademark. Also, it's an interesting take on this older, well-know material; Silveira and Avellar do give their own spin to many of these well-known tunes. Robertinho Silva adds percussion on several tunes.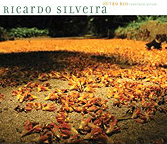 Ricardo Silveira "Outro Rio" (Adventure Music, 2007)

A very sweet, very mellow set of acoustic guitar instrumentals by Brazilian guitarist Ricardo Silveira, with light percussion-bass backup... The relatively sparse, low-key production i a real plus as far as I'm concerned -- the simpler, the better, and with the exception of a few tunes, Silveira keeps it pretty simple on here. Several guest appearances as well: Joao Donato adds some lovely, understated piano on "O Sol Na Janela," cellist Jaques Morelenbaum plays on "Moonlight In Rangiroa" and Maria Rita sings on "A Medida Do Meu Coracao." It's the trio work, with bassist Andres Rodrigues and drummer Renato Massa, that really stands out, though, and best highlights Silveira's strengths as a melodic composer. Folks who dig mellow, relaxing "smooth jazz" will definitely want to check this out... it's a very strong record for the style!
Simone - see artist discography

Frank Sinatra & Antonio Carlos Jobim "Albert Francis Sinatra & Antonio Carlos Jobim" (Reprise, 1967)


I hate to admit it, but these two were a really great match. Sinatra's well-studied cool-guy persona is completely suited to the bossa nova aesthetic, and he understands how to sing on top of pop string arrangements (Claus Ogerman, who produced many of Jobim's best-known albums...) Some of Jobim and Sinatra harmonizations are particularly nice. Apparently, a later Brazilian edition of this album came out in the late '70s (on Warner) which contains the entire recording session, including two songs which still have not been reissued elsewhere.
Sivuca - see artist discography
Luciana Souza "An Answer To Your Silence" (NYC Music, 1999)


Luciana Souza "The Poems Of Elizabeth Bishop And Other Songs" (Sunnyside, 2000)


Singing in English, Brazilian-born vocalist Luciana Souza leads this jazz-soaked tribute to American poet Elizabeth Bishop, who lived as an expatriate in Brazil for nearly two decades in the 1950s and '60s, and was a figure of considerable controversy in Brazilian literary circles. On some of these tracks, Souza's amorphous, scatting approach may obscure the lyrics, although on other songs, particularly the slower ballads, Bishop's verses lend themselves admirably to musical interpretation. In addition to the adapted poems, this disc also features several straight jazz instrumentals, generally of a free-form, exploratory nature. An interesting project, and one which may help draw new attention to this contemplative, notoriously unprolific, and somewhat tragic writer.

Luciana Souza "Brazilian Duets" (Sunnyside, 2001)


A beautiful acoustic album which draws songs from sources as varied as Luiz Gonzaga, Edu Lobo, Dorival Caymmi and Jacob do Bandolim, a fine mix of jazz and traditional Brazilian sensibilities. The duets are between Paulista singer Luciana Souza and the guitars of Romero Lubambo, Marco Pereira and Souza's father, composer Walter Santos. Souza is a striking vocalist whose clarity of tone brings to mind Joyce and Clara Nunes, although with a clarity of purpose that makes this album all her own. Each guitarist in his turn proves a sympathetic foil to Ms. Souza's honied voice... A lovely, wonderfully controlled and expressive setof songs -- highly recommended! Visit her website for more information.
Luciana Souza "North And South" (Sunnyside, 2003)

Luciana Souza "Neruda" (Sunnyside, 2004)

Luciana Souza "Duos II" (Sunnyside, 2005)





<! CLARA SVERNER? classical or jazz? >

---
Brazilian Jazz - Letter "T"
---



Other Brazilian Styles
Main Brazil Index


---