<! MP3 00/00/00 > <! update 00/00/00 > <! outside 00/00/00 > <! pix 00/00/00 > <! 208-pix: 00/00/00 > <! icons 04/09/11 >
---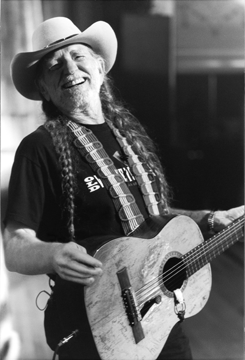 Lanky and grizzled, Willie Nelson is the original country "outlaw," a highly successful songwriter who ditched Nashville for the dim lights of Austin, so that he could make his own records the way he wanted to. This is the third page of an opinionated overview of Willie's best records, covering his work from 1990 to now. Other albums are reviewed on the pages listed below:
---
Willie Nelson: The 1960s & '70s | 1980s | 1990s & '00s | Best-Ofs & Links
---
Willie Nelson "Born For Trouble" (Columbia, 1990)

Willie Nelson & Waylon Jennings "Clean Shirt" (Columbia, 1991)


(Produced by Bob Montgomery)



<! Willie Nelson "Any Old Arms Won't Do" (Sound Solutions, 1992) ? >

Willie Nelson "Who'll Buy My Memories? (The IRS Tapes)" (Columbia, 1992)


(Produced by Bob Johnston) <! ? - WP >
A 2-CD set, half-jokingly issued to help Willie settle his differences with the IRS...

Willie Nelson "Across The Borderline" (Sony, 1993)



(Produced by Don Was)
A strong, solidly conceived album, with plenty of well-chiseled, well-chosen songs. Pop producer Don Was ran the boards for this disc, but his glossy pop sensibilities (thankfully) don't dominate, just a few reverby guitars and lingering, echo-y drum mixes. Mostly, it's all about Willie's emotionally intense, focussed reads of several somewhat downcast songs. The catchiest track on here is his wry version of John Haitt's "Most Unoriginal Sin," as well as his spectral rendition of Hiatt's "Across The Borderline," a spooky meditation on life, death, and the uncharted territory in between. The album starts out with several high-power guest star duets, including Bob Dylan, Bonnie Raitt and Sinead O'Connor (in an interesting rendition of Peter Gabriel's "Don't Give Up.") Things calm down in the last half of the album, where several tracks seem more perfunctory, and a few tunes are clunkers (notably a cover of Dylan's "What Was It You Wanted," which didn't really work for Dylan, either, and a so-so stab at Paul Simon's Graceland, which shows how personal an expression the song was for Simon, and how it doesn't quite translate in the voice of others). "She's Not For You," one of the Willie originals that close the album is pretty nice -- all in all, this is one of his better high-concept albums. Worth checking out!
Willie Nelson "Moonlight Becomes You" (Sony, 1994)


(Produced by Willie Nelson & Paul Buskirk)

Willie Nelson "Six Hours At Pedernales" (Step One, 1994)


(Produced by Ray Pennington) <! ? WP >


Willie Nelson "Healing Hands Of Time" (Columbia, 1994)



(Produced by Jimmy Bowen)
SInce he had a such a big smash back in the '70s singing schmaltzed-up versions of old jazz standards, you'd think a similar treatment of his own oldies such as "Crazy," "Nightlife," etc., would yield some yummy results. Not so. These orchestral arrangements by David Campbell are all a bit much -- too leaden, too syrupy, not a whole lotta soul. It's just a bit too hoity-toity for its own good.
Willie Nelson "Just One Love" (Justice, 1995)



(Produced by Grady Martin) <! ? - from WP >
One of Willie's best late-period albums, a back-to-basics indie-label release that catches Willie in collaboration with Austin-based songwriter Kimmie Rhodes (who also sings harmony, and duets on a few tunes), showcasing her considerable talent, and adding a couple of great harmony tunes to Willie's repertoire. He's also in a nostalgic mood, singing sweet country standards by Floyd Tillman, Zeb Turner, Hank Williams, Pee Wee King, Cowboy Copas and Tex Williams. Grandpa Jones even pitches in, singing and playing banjo on a cover version of his old hit, "Eight More Miles To Louisville," a fitting end to a fine album. Recommended!.
Willie Nelson & Don Cherry "Augusta" (Sundown, 1995)



(Produced by Charlie Shaffer)



<! other albums? Willie Nelson & Don Cherry "The Eyes Of Texas" (Wildflower, 2002) Willie Nelson & Don Cherry "It's Magic" (Diamonddisc, 2007) >

Willie Nelson "Spirit" (Island/Polygram, 1996)



(Produced by Willie Nelson)

Willie Nelson & Bobbie Nelson "How Great Thou Art" (Fine Arts, 1996)


(Produced by Willie Nelson, Bobbie Nelson & Fred Fletcher)
A set of straight-up classic gospel standards such as "It's No Secret," "Swing Low, Sweet Chariot" and "Just a Closer Walk With Thee." Willies sister, Bobbie Nelson plays piano.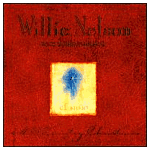 Willie Nelson & Bobbie Nelson "Hill Country Christmas" (Finer Arts, 1997)


A mellow, traditionally oriented holiday outing, featuring Willie and his sister Bobbie, who adds a nice, understated (almost jubilee-revival gospel style) piano accompaniment on several tunes. The goofiest moment comes with Willie "dueting" with Gene Autry, basically just singing over an old radio show airshot of "Here Comes Santa Claus." Willie adds to the Christmas canon with a song called "El Nino," which bookends the album, in vocal and instrumental versions, and does a distinctive acoustic rendition of "Pretty Paper," which is a nice contrast to his slicker version of years before. If you like Willie, and holiday records, this is one worth tracking down. (By the way, if you like Christmas records, you might also want to check out my Hillbilly Holiday section, for other albums to trim your tree by...)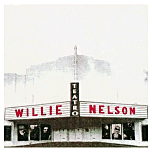 Willie Nelson "Teatro" (Polygram, 1998)



(Produced by Daniel Lanois)
With sleek pop producer Daniel Lanois twiddling the knobs, Willie gets funky and sorta Tex-Mex on a bunch of old favorites and a few new tunes. Emmylou Harris, who has also been enamoured of Lanois' layered production style, sings harmony on several songs, and Willie seems to be having fun sliding around the margins of this pumped-up sound. I don't particularly care for this type of production, but I think what Willie does with it is more playful and engaging that most artists who employ Lanois' services (Emmylou included)... He seems to be able to see the ornate drapings for what they are, and to dance around them, rather than be overwhelmed or engulfed by it. This is interesting and inoffensive, although not really my cup of tea.

Willie Nelson "Night And Day" (Navarro, 1999)


A great set of soft, jazzy takes on standards and Nelson favories, with Willie and band revelling in the sheer love of music. When he gets going on upbeat numbers such as "Sweet Georgia Brown," Willie may blow your mind with a few dazzling, Django-ish runs. Turns out the boy really can play! If you enjoy his vocal work on similar material (such as the Stardust album), then this all-instrumental album may be both a delight and a revelation. Recommended!


<! 130 x 130 >

Willie Nelson "Milk Cow Blues" (Polygram, 2000)



Willie cuts loose (sort of) on this bluesy (sort of) roots-rock (sort of) album. It's a little too lavishly produced for me, brash sounding and seemingly pitched towards an aging Superbowl/beer ad yuppie dude crowd for my tastes. At least that's how it seemed when I first heard it. It's just not my cup of tea -- too loud and too stylized. Features guest appearances by Dr. John, B.B. King, Johnny Lang, Keb Mo, Francine Reed, Kenny Wayne Shepherd and Susan Tedeschi... You get the picture.

Willie Nelson "Rainbow Connection" (Universal, 2001)



(Produced by Willie Nelson, Matt Hubbard, Amy Nelson & David Zettner)
He starts off making a children's record, but then he just can't help himself: Willie's back on the road again, singing about the nightlife and the quiet rumble of the back of a bus. A bit of an odd one; the first half, roughly speaking, is on the silly side, and the second half is more "adult" in nature, filled with old blues and western swing standards, and Nelson-adelic ruminations on the musicmaking life. Includes an off-kilter version of "I Just Dropped In (To See What Condition My Condition Was In)," which he recorded again on next year's Great Divide album... So... was this actually kind of a demo disc? Seems pretty loosey-goosey, overall.


<! 130 x 130 >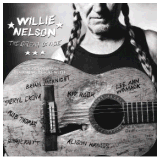 Willie Nelson/Various Artists "The Great Divide" (Lost Highway, 2002)



(Produced by Matt Serletic)
Like many of Willie's post-millennial albums, this one is a bit much as far as I'm concerned -- super-dooper, thick-as-molasses production which isn't quite as silly as the popped-out N'Sync-style pablum that swept through Nashville after the '90s ended, but still not my cup of tea. Regardless, Willie hit the charts again, particularly with his duet with Lee Ann Womack... So I guess them clever Nashville record label types musta known something us crusty indier-than-cow types didn't... Still, 'taint exactly my cup of tea. A bit too slick and densely constructed.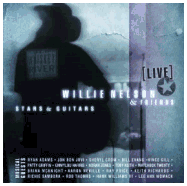 Willie Nelson & Friends "Stars And Guitars" (Lost Highway, 2002)



Ever democratic, Willie shares the stage with a bunch of modern stars, drawn from the worlds of pop, country & R&B. Among the cast of thousands are Lee Ann Womack, Jon Bon Jovi, Sheryl Crow and Matchbox 20. For the most part this strikes me as a rather fatuous and bloated glamour project -- not on Willie's part, mind you, he's perfectly calm and collected throughout, but rather, on the part of his many guests. Most of their cameos are taken as opportunities to ham it up, or indulge in the florid, often-unbearable vocalese that prevails in contemporary pop -- in fact, Willie seems to get a kick out of messing with his partners, particularly notable on his duet with the hat act muscle-head Toby Keith, whose bellowing introduction to "Good Hearted Woman" is countered by classic Willie-style off-kilter jazz noodlings. The album's clear highlight comes with his duet with modern jazz chanteuse Nora Jones, who is the only person on here that seems as relaxed and swinging as Willie himself... She actually gets what he's doing. I wouldn't mind hearing them do an entire album together!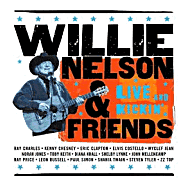 Willie Nelson & Friends "Live And Kickin' " (Lost Highway, 2003)



This rowdy follow-up concert album follows pretty much the same pattern as Stars And Guitars, even with repeat performances by Toby Keith and Norah Jones. The "no way! really?" guests on this disc include Steven Tyler of Aerosmith and Elvis Costello, along with Diana Krall (good god, are they really going out??), as well as ZZ Top, John Mellencamp, Wyclef Jean, Eric Clapton and a whole host of other hillbilly and un-billy well-wishers. Includes a suprisingly nice duet with Shania Twain, and one with Norah Jones that's a little ragged around the edges, but still kinda nice (her version of "Wurlitzer Prize," which she also sang on the recent Waylon Jennings tribute, Lonesome On'ry And Mean. It probably helps to play this album much louder than I was willing to, what with the cats sleeping in the window sills and all. Overall, this record is a little too House of Blues for me, but it definitely has its moments.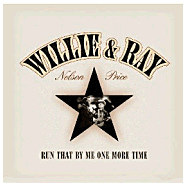 Willie Nelson & Ray Price "Run That By Me One More Time" (Lost Highway, 2003)



Willie and Ray go back a long, long ways... For a time in the early 1960s, Willie played bass in Ray's band, and there's that little song he wrote, called "Night Life," which Price has recorded a time or two. Then, back in Nelson's decade-o-duets, one of his best collaborations was 1980's San Antonio Rose, a back-to-basics, western swing-oriented nostalgia trip that was also one of the most vigorous records Price had made in many a year. More amazing still, though, is that 23 years later these two old coots could get together and not only rise to the level of that album, but surpass it -- by far. This record is a stunner. A classic. A disc that will stand the test of time. Both of these guys understand the sincere emotional depth and resonance of old-fashioned heartsongs in a way that most of these pampered, formula-driven Nashville young'uns can simply no longer come close to. Willie and Ray make sad old songs like "Deep Water" and "Cold War With You" come alive, with understated pathos and beautiful, heartfelt performances. The band is right there with 'em, too, matching their soulful vocals with equally sympathetic backing... God bless Willie Nelson for pulling out all the stops and creating another masterpiece, here in his sixth decade in showbiz. That's a pretty neat trick.
Willie Nelson & Kimmie Rhodes "Picture In A Frame" (Sunbird, 2004)



"Simpatico" is the one word that I think best describes Willie Nelson and Kimmie Rhodes, two Texas crooners whose voices and musical inclinations meld with startling beauty. Either singer can crest to the top or fall back into humble harmonies in this set of ten fine duets. The songs are mostly Kimmie Rhodes originals, though Willie contributes two ("Valentine" and "It Will Always Be") with the remainder of the set coming from sources as disparate as Tom Waits (the wrote title track), Rodney Crowell and Rhodes' partner, Joe Gracey. For folks who like understated, well-crafted American music with deep, deep roots and perfect emotional pitch, this record is the real deal. Highly recommended!
Willie Nelson & Friends "Outlaws And Angels" (Lost Highway, 2004)



Another all-star guest-fest, documenting a TV special with Willie singing duets with everyone from Toby Keith (of course) to Al Green, Ben Harper, Carole King and Keith Richards to Ricky Lee Jones, Merle Haggard and Lucinda Williams... Too loud and clunky for me, and too much showing off and show biz posturing.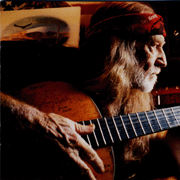 Willie Nelson "It Always Will Be" (Lost Highway, 2004)



(Produced by James Stroud)
Oh yeah, he's still got it. In a big way. This is Willie's best album of the decade, thus far... There are some fine duets on here, including another outing with Norah Jones, and a beautiful collaboration with Lucinda Williams (on her haunting "Overtime"), but this disc is mostly Willie's own show, and it's a welcome change of pace from all that "...And Friends" jazz he's been up to recently. He's obviously been gathering up his spirit for this one, and puts a lot of feeling into each song: the production and the arrangements are rich and warmly textured, and the songwriting is top notch, with a sprinkle of Willie originals and a ton of stuff by other folks, including Tom Waits (a reprise of "Picture In A Frame"), Jimmy Day, Sonny Throckmorton, Toby Keith and a couple by Toby's pal, Scotty Emerick. Willie's kids, Lukas and Paula Nelson kick in as well; I'm sad to report that Paula's brassy vocals (and her writing) on "Be That As It May" lack the economy and depth that Willie brings to his art. Lukas Nelson's "You Were It" is also a bit sparing, but it ain't bad. Overall, though, the good news here is that this is a really strong, really listenable record, one of Willie's best in a long while (and that's saying a lot!). Cut the disc off before the clunky version of "Midnight Rider," and you will be one happy, happy camper.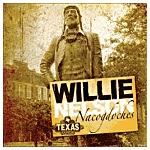 Willie Nelson "Nacogdoches" (Pedernales, 2004)


(Produced by Willie Nelson & Paul Buskirk)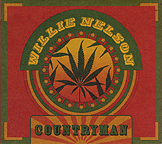 Willie Nelson "Countryman" (Lost Highway, 2005)



(Produced by Don Was & Richard Feldman)
Yah, mon... it's Willie Nelson's reggae album... a bunch of his songs done up inna rock steady stylee, with a couple of twangified Jimmy Cliff tunes and a "lost" Johnny Cash song added in for good measure... Willie recorded this album way back in 1996 and '97, but it sat on the shelf for the better part of a decade, and... sadly... it's easy to tell why once you lay ears on the disc itself. To put it simply, this project lacks spark or inspiration -- the tracks sound sterile and mechanically arranged, Willie's affable vocals laid stiffly atop standard-issue reggae arrangements, very much a studio creation, and not fluid enough to live up to the promise the project might have had. And yes, I count myself among the disappointed. I had fantasized that this might actually be a great record, and that Nelson would do with reggae what he did with pop standards during his "Stardust" period. No such luck; he fails to twist the material into something new, or to infuse it with his own odd, idiosyncratic sense of melody and rhythm... He's pretty much just going through the motions. It is interesting how so many of Willie's older songs are plastic enough to be stretched into another genre of music, but there's still a certain something lacking that would actually bring this project to life. I read a review somewhere that said this was the best reggae album of the year, and if that's true, contemporary reggae is worse off than I thought. However, I can see how this might be more exciting for reggae fans than for folks coming at it from the twang side of the fence. But for me, it ain't so great. I'm not feelin' so irie, ya know? Maybe the dub version will vindicate this album, but I'm not so sure. Sorry, Willie... Gotta call 'em like I see 'em.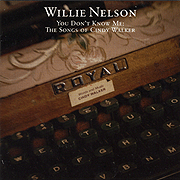 Willie Nelson "You Don't Know Me: The Songs Of Cindy Walker" (Lost Highway, 2006)



(Produced by Fred Foster)
Willie's heartfelt tribute to 1940s cowgal songwriter Cindy Walker is one of the purest, most satisfying records he's ever made -- a career highlight, if you ask me. Willie's own songwriting style, especially his early stuff, is very much in tune with Walker's deft, deceptively simple approach, and he connectrs with them emotionally in a way that's a delight to hear. As he works his way through chestnuts such as "Take Me In Your Arms" and "Bubbles In My Beer," it's easy to hear how much he loves these old tunes, songs that were standards when he was coming up through the ranks... Elegantly crooning over rollicking, western swing-tinged arrangements, Nelson brings a lot of soul to these songs, but he never overdoes it or lapses into schmaltz -- this is just some darn good, old-fashioned, real-deal country music, well-crafted but aimed right at your heart. There are great dance tunes popularized by Bob Wills -- "Cherokee Maiden," in all its un-PC glory, is still an audaciously catchy pop song -- as well as some of the finest heartsongs you'll ever hear. Willie nails the penetrating, pathetic surrender of "I Don't Care," an old Webb Pierce weeper, as well as the slinky, velvet-toned "You Don't Know Me," perhaps best known today from Ray Charles' definitive version. Ms. Walker, who passed away a short time after this album came out, remains one of the greatest tunesmiths country music has ever know, and this album is a fine and worthy tribute. Highly recommended!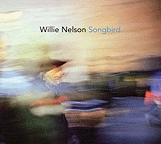 Willie Nelson "Songbird" (Lost Highway, 2006)



(Produced by Ryan Adams)
After recording a series of excellent, low-key traditional-oldies albums, Willie cuts loose and lets his freak flag fly, with a brash collection of rock-country tunes, crafted with the help of alt-twangster Ryan Adams. Along for the ride is Willie's longtime Family Band member and pal, harmonica player Mickey Raphael, though many of the other musicians are young'uns rounded up by Ryan -- the sound is bright, forceful, and purposefully in-your-face. I have to confess, the first few times I listened to this, I had a hard time getting in to it... The energy was there, but the production sounded very artificial, like Ryan had been in one city, sculpting the backing tracks, and Willie came into the studio later to sing the vocal parts... I know that's how most records are made these days anyway, but the trick is for it not to sound that way... and on several songs, Willie sounds almost overwhelmed by or lost in the mix. Still, after a few times on the turntable, it started to gel for me -- if nothing else, Willie's gotta get some credit for summoning the same rockin' rebel at 70+ years of age as he had back in his 40s and 50s... Kudos for him for trying something new, too!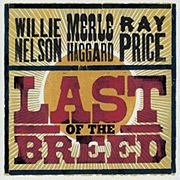 Willie Nelson/Merle Haggard/Ray Price "Last Of The Breed, v.1 & 2" (Lost Highway, 2007)



(Produced by Fred Foster)
SO SWEET. Three venerable old coots get together and sing the kind of songs they love -- sappy old standards, soulful heartsongs, gospel tunes and heartwrenching ballads, all performed with a light, loving touch. Each of these old-timers has had a creative renaissance in recent years, but it's really Ray Price who shines on here... Price sank into irrelevance during the 1970s countrypolitan years, but his old pal Willie Nelson keeps bringing him back into the spotlight, with ever-increasing creative rewards. Willie and Merle are no slouches, but Price really steals the show -- he delivers these songs with such depth and conviction, it's hard not to be blown away. What a treat to hear him in such fine form again. This 2-CD set is a worthy reprise of Willie and Ray's Run That By Me One More Time, an album that was one of my favorite country releases of 2003. And if you like this collection, you should definitely pick up a copy of Willie's recent tribute to songwriter Cindy Walker, You Don't Know Me,which was produced by Fred Foster, and taps into the same wellspring of classy, heartfelt sentimentality. This is a really rich, rewarding listening experience. Yay, Willie. Yay, Merle. Yay, Ray!
Willie Nelson "Moment Of Forever" (Lost Highway, 2008)






<! (Release date: January 29, 2008) >

Willie Nelson & Wynton Marsalis "Two Men With The Blues" (Blue Note, 2008)



I haven't heard it yet... but I sure would like to!
Willie Nelson & Asleep At The Wheel "Willie And The Wheel" (Bismeaux, 2009)



(Produced by Ray Benson)


Willie Nelson "American Classic" (Blue Note, 2009)



(Produced by Tommy LiPuma)
I'm still waiting for Willie Nelson and Norah Jones to do a whole album of duets together, but in the meantime, this set of standards with Jones and Diana Krall guesting on one track apiece might do the trick. Willie's over thirty years older than he was when he started singing standards on the Stardust album, but he's still got his pop vocals mojo. Hooray for Willie!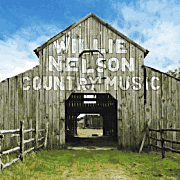 Willie Nelson "Country Music" (Rounder, 2010)



(Produced by T Bone Burnett)
A gorgeous set of back-to-basics, sentimental country oldies, with nods towards the Carter Family, Porter Wagoner and the Louvin Brothers... this is my kinda country! The album leads off with one of Willie's more obscure early songs, "Man With The Blues," which he recorded back in the late 1950s, when he was still trying to make it as a songwriter... Like many of the songs on here, it's an old favorite of mine; other great tunes include gospel numbers such as "I Am A Pilgrim," "Satisfied Mind," and "Satan Your Kingdom Must Come Down," alongside romantic weepers like "Ocean Of Diamonds" and "My Baby's Gone, as well as some jovially swinging honkytonk numbers, all sung with feeling, wit, and the wisdom of many years spent with these songs. Along with Willie and producer T Bone Burnett is an all-star cast of studio pickers that includes Buddy Miller on electric guitar, Riley Baugus plunking the banjo, Ronnie McCoury and Mike Compton on mandolin, along with some sweet fiddle and pedal steel, and of course Nelson's longtime cohort Mickey Raphael adding a few licks on the harmonica. Of particular note are the harmony vocals by country iconoclast Jim Lauderdale, who sounds really nice singing along with Willie -- maybe they can do a whole record together sometime soon? Anyway, Willie's done it again, crafted another quiet masterpiece... If you like old-school sentimental hillbilly music, you'll definitely want to check this one out.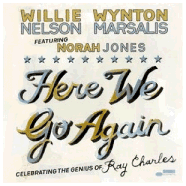 Willie Nelson/Wynton Marsalis/Norah Jones "Here We Go Again: Celebrating The Genius Of Ray Charles" (Concord, 2011)



(Produced by Jeff Jones)
Willie Nelson doing a Ray Charles tribute? Sounds pretty cool. Willie doing more stuff with Norah Jones? I'm all for it. Both of them working with fly-in-amber jazz preservationist Wynton Marsalis and having his band anchor the project? Hmmmm. Well, I don't want to prejudice myself against this concert album before giving this a fair shake... I mean, two out of three ain't bad, right? So here's the deal: Willie and Ray are a good combo: starting out in the early 1960s, they were both cross-stylistic trailblazers who mixed country, jazz and pop in unexpected ways, and they both know how to play hard as well as croon a sweet tune. They worked together in the '80s, and if anyone's going to have a handle on the less-obvious aspects of the Ray Charles canon, it should be Willie Nelson. And indeed, both he and eclectic folk-jazz-pop diva Norah Jones deliver sweet, soulful, subtly funky vocal performances, all of which is routinely overshadowed by Marsalis and his band, who take a sledgehammer approach to the music -- mechanical, unimaginative, "funky" and "swinging" in only a narrow, technical sense, generally heavy-handed and full of note-heavy, showboating solos. The musicians alternate between sleek, tight arrangements -- which feel canned and inert, as opposed to Charles's sleek, economical originals -- and intrusive, cookie-cutter jazz solos which pull the listeners out of song after song. Repeatedly, just as I found myself being seduced by a song, someone in Marsalis's crew would cut in with an emotionally flat but musically dominating riff that would break the spell. They're trying to generate heat, when they should be playing it cool. Finally, I gave up and took most of these songs out of my playlist, hanging on to a few of the tracks that showcase Jones: "Come Rain Or Come Shine," "Cryin' Time," and -- reluctantly, perhaps out of a sense of obligation -- "What'd I Say." Willie sings really well on several songs, but they are inexorably ruined by the uber-professional jazz cats, and I couldn't hang with it. Oh, well.

Willie Nelson "Remember Me, v.1" (R&J Records, 2011)



(Produced by James Stroud & Kyle Lehning)
A sweet set of country oldies, sung with inimitable charm by the ever-elegant Mr. Nelson, who has become a prolific interpreter of classic material with the same sort of authoritative calm as Doc Watson once had... This is wonderful stuff, one great song after another sung by a true master. Apparently R&J is a relaunch of producer James Stroud's own, independently-owned label... If this is an indication of where they're headed, I'm all ears! Recommended!
Willie Nelson "Heroes" (Sony Legacy, 2012)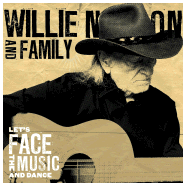 Willie Nelson "Let's Face The Music And Dance" (Sony Legacy, 2013)



(Produced by Buddy Cannon)
Approaching his 80th birthday(!) Willie goes back to the well and explores the great American songbook again, with Tin Pan Alley standards and other pop oldies... This record isn't as lush or as large as Stardust, but the rough edge and prominent twang are heartwarming and welcome to fans... As always, Willie's unique, idiosyncratic jazz timing and musical quirks won't appeal to everybody, but if you're on his wavelength you'll feel pretty fondly about this album. For me, it's all about the repertoire, and standout tracks include "Twilight Time" and "Walking My Baby Back Home" (those great old songs that everyone in your great-grandmother's generation knew, once upon a time...) and the mournful "I Wish I Didn't Love You So," as well as "Is The Better Part Over," one of Willie's old compositions given new life in this melancholy rendition. (By the way, there was a big, old birthday card for Willie going around the office -- folks were invited to sign it on the Sony Legacy website before the end of the month. I woulda signed, but I'm not on Facebook. So I'll just say it here: happy birthday, Willie!)


<! April 16 >
Willie Nelson "Roll Me Up And Smoke Me When I Die" (7") (Sony Legacy, 2013)
In honor of this year's Record Store Day, Sony Legacy has put out a 7" single of Willie's smoke-'em-if-you-got 'em anthem (also the title of his autobiographical book), performed in the original studio version with Jamey Johnson, Kris Kristofferson and hip-hopper Snoop Dogg, and in a solo acoustic version by Willie. How can you get this cool item? Why, by setting foot in an actual record store on April 20th. You'll be glad you did! By the way, while we're talking about Willie and burning one down, I'll also add a link to Toby Keith's "I'll Never Smoke Weed With Willie Nelson Again" which gives a little historical background on this new song...


<! April 16 MP3: B007Q7YQCI >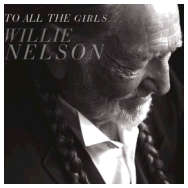 Willie Nelson/Various Artists "To All The Girls..." (Sony Legacy, 2013)



An all-star set of duets with some of country's finest and most famous female singers, featuring a lot of the usual crowd: Emmylou Harris, Alison Krauss, Dolly Parton and Loretta Lynn, along with some younger gals, such as Brandi Carlisle, Miranda Lambert and Carrie Underwood who have been lighting up the charts in recent years. I gotta say, this album didn't totally wow me: most of the songs have the same, deliberate tempo and everything sounds like it was made in the studio, or rather, in a bunch of different studios, with little face-to-face contact or organic, communal musicmaking. I know that's the way things are done nowadays, but sometimes you hear it more than others. A few tracks stand out, though, and they probably reflect my biases more than anything else... Norah Jones delivers a nice, simple performance on "Walkin'" -- I still think she's the single best, most simpatico duet partner Willie's had in the last fifteen years, and I sure wish they'd record a whole album together someday soon. Rosanne Cash pours her soul into "Please Don't Tell Me How The Story Ends," and emerges as one of the most emotionally vibrant performers on this album, while The Secret Sisters and Tina Rose (who I hadn't heard of before bring a more rugged, rootsy feel to their respective tunes. Also nice to hear Mavis Staples in the mix, adding a little bit of bluesy soul, and Willie's daughter Paula adding her own, uncompromised rural tone. This one's okay, but it's a little too downtempo and slickly produced for my tastes. Worth checking out, though.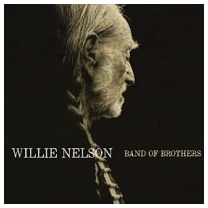 Willie Nelson "Band Of Brothers" (Sony Legacy, 2014)



(Produced by Buddy Cannon)
Another fine album from country's surviving elder statesman, with Willie alternating between stately, contemplative ballads and more robust, uptempo novelty numbers. This album is notable for the high number of Willie Nelson originals -- nine new songs -- as well as for the well-rounded, full-toned soundscape provided by producer Buddy Cannon. The album opens with a surprisingly punchy "Bring It On," followed by gems such as "Guitar In The Corner" and "The Wall," and while arguably the record has been front-loaded with Willie's best new tunes, the quality remains high, including several fine cover tunes, including a recent Billy Joe Shaver song ("It's Hard To Be An Outlaw") and Bill Anderson's elegaic ode, "The Songwriters." Also of interest is the relative lack of guest performers -- Willie has been a very generous, almost compulsive, collaborator in recent years, but on this album he sings only one duet, a slow, bluesy Shaver tune sung with Jamey Johnson, who is quite possibly the finest honky-tonk singer of his generation. Unfortunately, the song is a slightly dreary political screed from Billy Joe Shaver, about how the deck is stacked about the little guy, and how the rich and powerful even killed Jesus, way back when: I don't disagree with the message, but I wish Johnson's talents had been better used on this album. Anyway, Willie's still going strong, and this will certainly count as one of his best recent records. Definitely worth checking out!
---
Willie Nelson: The 1960s & '70s | 1980s | 1990s & '00s | Best-Ofs & Links

---



Hick Music Index


---
Top photo credit: Rahav Segev, courtesy of Lost Highway Records.
---