<! MP3 09/22/09 > <! update 09/22/09 - research old Waldron, Waller LPs > <! outside 00/00/00 > <! pix 00/00/00 > <! icons 12/16/10 > <! WAHOO REVUE "Campus Bluegrass" (xxxx, xxxxx) JOE WISECUP "Natural Energy" (DB, xxxxx) The Warren County String Ticklers "...With Special Guest Jethro Burns" (WCR, 1981) (LP) Warrior River Boys Water Tower Bucket Boys - from Oregon, made three albums Jon Wilcox "Close To Home" (Sonyatone, 1978) (Briar???) 1980?? with Kate Brislin, Eric Thompson and Suzy Rothfield, Tony Marcus, others Produced by Hurley Davis Songs include old bill jones, close to home, old dog, once more, recessional hymn, sir patrick spens, im gonna live in the highwoods, lonesome whislte, jock o hazeldean, hot dog stand, the memry of your smile and mississippi your on my mind. Wildwood Pickers: First Harvest" (Clogging Chicken, xxxxxx) (LP) - mostly female band >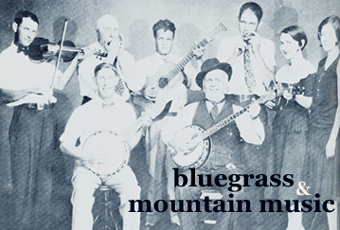 ---
Hi, there... This page is part of the Slipcue guide to various bluegrass artists, which is part of a much larger Hick Music website. This "guide" is not meant to be comprehensive or authoritative, just a quick look at a few records I've heard recently, as well as some old favorites. Comments or corrections are invited... and recommendations are always welcome!
This page covers the letter "W"
---
A | B | C | D | E | F | G | H | I | J | K | L | M | N | O | P | Q | R | S | T | U | V | W / W-2 / W-3 | X, Y & Z | Comps | Other Country Styles
---
Stephen Wade "Banjo Diary: Lessons From Tradition" (Smithsonian Folkways, 2012)






<! Innovative and often surprising, Banjo Diary: Lessons from Tradition explores knowledge older musicians have bequeathed to younger players. Inspired by past banjo masters of frailing and of two- and three-finger styles, Stephen Wade, accompanied by Mike Craver, Russ Hooper, Danny Knicely, James Leva, and Zan McLeod, mines new creative possibilities with pump organ, piano, mandolin, fiddle, guitar, Dobro, and bass. This diary tells of an education written indelibly in a musician's heart. > <! The Wailin' Jennys "The Wailin' Jennys" (EP) (xxxxxxxxxxxxx, 2003) >

The Wailin' Jennys "40 Days" (Red House, 2004)


The Wailin' Jennys "Firecracker" (Red House, 2006)


The Wailin' Jennys "Live At The Mauch Chunk Opera House" (Red House, 2009)


The Wailin' Jennys "Bright Morning Stars" (Red House, 2011)






<! Ruth Moody, Heather Masse also has solo album >

Frank Wakefield & Red Allen "...And The Kentuckians" (Folkways, 1964)






<! Frank Wakefield-Self titled Rounder 0007 (Rounders' 7th release ever!). Released in 1972. Frank has played with Red Allen and released some fine music, Osborne Brothers, early Seldom Scene, Greenbriar Boys and David Grisman. Country Cooking is the backup (Tony Trischka-banjo, Pete Wernick-banjo, Kenny Kosek-fiddle, John Miller-guitar, Russ Barenberg-guitar and Nondie Leonard-vocals). A fine bluegrass album, but next to impossible to find. >

Frank Wakefield & Country Cooking "Frank Wakefield & Country Cooking" (Rounder, 1972) (LP)

Frank Wakefield "Blues Stay Away From Me" (Asylum) (LP) <! 1977? >





<! With Darol Anger, Dix Bruce, Markie Sanders playing Little Rock Getaway, Lay That Pistol Down, Rockwood, Paul and Silas and more. Tracks: Little Rock Getaway; Blues stay away from me; Lay that pistol down; The Crawdad Song; Miss Rogle; Rockwood; That's how I can Count on you; He's Coming back to Earth again; Paul and Silas; Bonaparte's Retreat. >

Frank Wakefield "...And The Good Old Boys" (Relix, 1992)

Frank Wakefield & The Good Old Boys "She's No Angel" (Relix, 1992)

Frank Wakefield & Red Allen "The Kitchen Tapes" (Acoustic Disc, 1994)


Frank Wakefield "Midnight On The Mandolin" (Patuxent, 2000)


Frank Wakefield "Don't Lie To Me" (Patuxent, 2003)


Frank Wakefield "That Was Now...This Is Then" (Rosewood, 2002)

Cliff Waldron & Bill Emerson "The Best Of Emerson & Waldron" (Rebel, 1997)



A retrospective of the East Coast duo of Emerson & Waldron which features, among other gems, their original grassed-up version of Manfred Mann's "Fox On The Run," a song that became a standard in the bluegrass canon. Fun stuff!
Cliff Waldron "Old Friends And Memories" (Rebel, 1997)


Cliff Waldron "The Best Of Cliff Waldron" (Rebel, 1999)



Early 1970s recordings from Waldron's original lineup of New Shades Of Grass... Great stuff!
Cliff Waldron "Seasons Past" (Rebel, 2000)


Cliff Waldron & Paul Williams "Higher Ground" (Rebel, 2001)



Like bluegrass gospel bandleader Paul Williams, Cliff Waldron abandoned the secular stage after he got religion, and later came back to the music, largely as a way to spread the holy word. This is a nice pairing, with a somewhat delicate brush-arbor feel to it. Williams tends to goose things up a bit with his band, and it does feel like he's holding back a bit here... Still, if you like truegrass gospel, this is another fine album from the Williams camp. Worth checking out.

Cliff Waldron & The New Shades Of Grass "A Little Ways Down The Road" (Rebel, 2002)


Veteran '70s newgrasser Cliff Waldron weighs in with another fun, good-natured album, featuring a fine pair of new tunes by songwriter Brant Miller, the humorous "Axe To Grind," and the sweetly sentimental "Favorite Time Of The Day." Plenty of older, more traditional material as well, and a few unexpected cover tunes, including Karla Bonoff's "Home" (!) and the Harlan Howard oldie, "She's Gone, Gone, Gone." Solid stuff by an old pro.




Cliff Waldron "New Direction" (NSG, 2006)



<! Cliff Waldron "One More Mile One More Town One More Time" (Rebel) (LP) B001GO1R06 Cliff Waldron "One More Step" (Rebel) (LP) B001GTGKNU >
Bradley Walker "Highway Of Dreams" (Rounder, 2006)



(Produced by Carl Jackson)
The answer to your question is: yes, you should drop everything you're doing, go out, get this record, take it home and see what all the fuss is about. Put simply, this is one of the finest country/grass records of the decade, and Bradley Walker is a real find. On the very first track, I was reminded of his labelmate, Alecia Nugent, a country-drenched ballad singer who's hung her hat in the bluegrass world, but who could probably make the jump into Top 40 country without batting an eye. Walker has a similar vibe: he's more of a throwback to the older heartsongs tradition of the 1950s and '60s, a guy with a great voice and an outstanding sensitivity for the nuances of the style. Although many of the songs on this album could probably hit the charts if some hat act dude picked 'em up and pumped them up with a few power chords and rock riffs, Walker (thankfully) plays 'em nice and simple, and fans of great, sweet-toned honky-tonk singers such as Carl Smith, Gene Watson, Keith Whitley and Vince Gill will appreciate his mix of conviction and restraint. After a few songs, I cracked open the liner notes and sure enough, Alecia Nugent is there, singing harmony on several songs, as do Sonya Isaacs and Rhonda Vincent, with a slew of high-powered pickers in the mix. The venerable trad-country producer Carl Jackson helped sculpt the sound -- as he did on Nugent's first two albums -- crafting the same sweet mix of heartfelt country and stringband twang. A little light went off and I finally remembered the achingly beautiful duet Nugent sang with Walker on her last album, one of the most alluring gems on a glittering, gorgeous record. As I started to pour over the notes, I realized that Walker was also physically disabled, read a bit further and discovered he has muscular dystrophy, which makes his mastery of the genre that much more impressive. The most important thing, though, is the music, and this is the kind of stuff I love to hear... I'm looking forward to hearing lots more from this fella in the future!
Cory & Jarrod Walker "No Need For Words" (2006)

Cory & Jarrod Walker "New Branches" (2008)


(Produced by Phil Leadbetter)



<! Cory & Jarrod Walker can really pick, and they have surrounded themselves with about 16 other first class pickers in what is essentially an instrumental album (there are only a couple of vocals). Tunes include some standards like OOK PIK WALTZ, COLD FROSTY MORN and CLINCH MOUNTAIN BACKSTEP, a couple of originals and Tom T. Halls ANOTHER TOWN (Vocal by Robert Hale).: Andy Leftwich, Chad Brock, Cia Cherryholmes, Clay Hess, Clay Jones, Cody Kilby, Darrell Webb, Heather Franks, Jason Moore, Jim Hurst, Jim Vancleve, Mark Fain, Matt Leadbetter, Phil Leadbetter, Ricky Skaggs, Robert Hale, Scott Vestal, and Tyler Walker! VIRGIL CALHOUN / SWING 42 / ANOTHER TOWN / LOCUST HILL / J WALKER / COLD FROSTY MORN / OOK PIK WALTZ / POTLIQUOR / FAMILY BIBLE AND THE FARMER'S / ALMANAC / CLINCH MOUNTAIN BACKSTEP / BEDROCK BREAKDOWN / RALPH TRISCHKA >
Butch Waller "Golden Gate Promenade" (Rebel, 1999)



A "solo" set from West Coast mandolinist Butch Waller, best known for his work with the band High County... Joining him is a host of fine, down-home pickers, including folks like Kathy Kallick, Laurie Lewis, Herb Pedersen and several of his High Country cohorts...

The Waller Brothers "The Old Photograph" (Strictly Country, 2008)



Butch and Bob Waller, of the High Country band, commune with the spirits of fabled "brother acts" such as Jim & Jesse, The Monroe Brothers and the Stanleys... Sweet stuff!

Charlie Waller & Randall Hylton "The Singer And The Songster" (Rebel, 1990)


Charlie Waller & The Country Gentlemen "New Horizon" (Rebel, 1992)


Charlie Waller & The Country Gentlemen "Crying In The Chapel" (Freeland, 2001)


Charlie Waller "45 Years Of Memories" (Pinecastle, 2002)



Waller and his Country Gentlemen compatriots revisit a dozen-plus of their favorite old crowd pleasers. Waller's getting' a little long in the tooth, but he still sounds mighty sweet.

Charlie Waller "Songs Of The American Spirit" (Pinecastle, 2004)


Waller's final album -- released just after he passed away in '04 -- features patriotic songs such as "There's A Star Spangled Banner Waving Somewhere" and gruffer, more politicized material such as Merle Haggard's "Fightin' Side Of Me," as well as more innocuous romantic and traditional tunes... A fittingly diverse epitaph for a trailblazing career.

Randy Waller "Randy Waller" (Lendel Records, 2004)


Playing his daddy's guitar and crooning in a deep, Merle Haggard-ish country rumble, Charlie Waller's son, Randy, has a nice feel for the material, and an inherited ability to skirt between bluesy country and bluegrass. The picking on here is pretty sweet, though sometimes sluggish; Waller is working with some of the old Country Gentlemen crew -- Eddie Adcock and Jimmy Gaudreau -- along with some younger players, banjoist Sammy Shelor and fiddler Aubrey Haynie. There's an unevenness to the album, but still plenty of soul, and a Waller-style ability to approach non-grassy material, like the Marshall Tucker Band oldie, "This Ol' Cowboy," and bring it into the tradition. An interesting debut; I look forward to hearing his next record, too.

Abigail Washburn "Song Of The Traveling Daughter" (Nettwerk, 2005)



Solo work by the banjo player in the band called Uncle Earl.

Abigail Washburn "...And The Sparrow Quartet" (Nettwerk, 2008)



Abigail Washburn & The Shanghai Restoration Project "Afterquake" (Afterquake Music, 2009)



A very avant-tronic mix of Washburn's acoustic style and the electronic pop of Shanghai Restoration Project's Dave Liang... It's quite poppy -- and good -- but I don't hear much of Washburn's influence in the mix.


Abigail Washburn "City Of Refuge" (Rounder, 2011)



(Produced by Tucker Martine)
It's kind of hard to get a handle on this one... Banjoist Abgail Washburn, formerly a member of the innovative old-timey band Uncle Earl, has made an abrupt departure from her twangy roots, with this densely-layered folk-fusion outing. The tone is more what I might characterize as Lilith Fair-ish introspective fare, rather than the "indie" pop that others have mentioned. Teh songs are sort of free-flowing and (to my ears) amorphous - as I say, I couldn't quite get a handle on it, and other than the traditional gospel numbers that close the album out, I would be hard-pressed to tell you what most of the songs were about. Although this didn't really grab me, I'm sure it will be like catnip for some folks - and Washburn is certainly to be applauded for trying something new and breaking out of her old patterns (even if those old patterns had resulted in several very fine records leading up to this one...) Certainly a change of pace... try it for yourself and see what you think.
Sara Watkins - see artist discography
Sean Watkins - see artist discography
Doc & Merle Watson - see artist discography
Eric Weissberg - see artist discography
Pete Wernick "Dr. Banjo Steps Out" (Flying Fish, 1978)


The first solo album by banjoist Pete Wernick (of the bands Country Cooking and Hot Rize) is a sweet, sleek affair, with a light touch given to several styles of bluegrass and standards. Not pure traditionalist, Wernick runs his banjo through some sonic processing, mirroring the sort of thing Leo Kottke would do on guitar. Far from being distracting, it's kind of fun, the high-tech flanging playing off the banjo's natural chromatic sound. Several fun, lovely instrumentals and some vocal numbers as well... All in all, a pretty cool record.
Pete Wernick "On A Roll" (Sugar Hill, 1993)



A career highpoint. Wernick's picking is nothing short of dazzling, his voice is stronger than on earlier albums, and the arrangements are very solid and concise. A traditional/old-timey album with a well-rounded, modern feel, and lots of pretty melodies. Highly recommended!
Pete Wernick's Live Five "I Tell You What" (Sugar Hill, 1996)



Wernick's mix of 'grass and dixieland jazz is clever, but whether it will stick to your ribs is a matter of personal preference. It's joyful music, but kind of goofy in some ways, and the effect varies from track to track -- banjo and xylophone do less for me than banjo and clarinet, for example. It's worth checking out, but might not qualify as a "keeper" for some bluegrass fans.
Pete Wernick's Live Five "Up All Night" (Niwot, 2002)

Pete Wernick & Joan Wernick "Windy Mountain" (Niwot, 2004)

Pete Wernick & Flexigrass "What The" (Niwot, 2007)






<! Pete Wernick - banjo http://en.wikipedia.org/wiki/Pete_Wernick Pete Wernick "Dr. Banjo Steps Out" (Flying Fish, 1978) B000000ME0 Pete Wernick "On A Roll" (Sugar Hill, 1993) B000000F2Z B001GH3MU6 Pete Wernick's Live Five "I Tell You What" (Sugar Hill, 1996) B000000F54 B001GH3PBC Pete Wernick's Live Five "Up All Night" (Niwot, 2002) B00006G9RO Pete Wernick & Joan Wernick "Windy Mountain" (Niwot, 2004) B0002OF4VY Pete Wernick & Flexigrass "What The" (Niwot, 2007) B000UGD3LC B001BNEMUY >

Corinne West "Bound For The Living" (Make Records, 2003)


Corinne West "Second Sight" (Make Records, 2007)



(Produced by Mike Marshall)
An intriguing mix of bluegrass and adult-alt/folk-pop sensibilities... Hailing from the San Francisco Bay Area, Corinne West has a tinge of Natalie Merchant and Kate Bush about her, and while her pop-folk mysticism dominates the second half of the album, the twangier stuff is pretty fun at the start, particularly for folks that are into 'grassy music with lyrics that stretch beyond the genre's traditional themes. She's certainly got a wealth of high-power talent backing her up: Darol Anger, Jerry Douglas, Tony Furtado, Mike Marshall and Tony Phillips are among the newgrass heavyweights on this album, making for some pretty compelling melodic passages. Although bluegrass traditionalists won't find much here to dig into, fans of Nickel Creek and its various spinoffs might really get into it... There's a freshness that might draw them in, and it's certainly not the same-old same-old, lyrically. Worth checking out!
Corinne West "The Promise" (Make Records, 2009)


Harry & Jeanie West "Country Bluegrass" (Fantasy Prestige, 2000)


A fine reissue of two albums from the '60s boom, with North Carolina native Jeanie West fronting a competent, mildly clattersome band through a nice set of traditional songs and old-timey oldies. Originally issued on LP as Roamin' The Blue Ridge and Country Music In Blue Grass Style, from 1960 or thereabouts. One album has Jeanie West singing unaccompanied, the other is a nice series of rough-cut duets with husband Harry West, music that, as the album title implies, hearkens back to the days when the dividing line between "country" and "old time" music was much more nebulous than it would later become. West's super-rural, unabashedly hillbilly delivery has hints of Molly O'Day's old Depression-era recordings, but also, in an interesting way, of the more contemporary sound of Jimmy Martin, who also melded the bluesiness of country with the propulsive acoustic style adopted by the bluegrass crowd. Country Gentlemen co-founder Bill Emerson contributes solid banjo picking on both albums, anchoring the band, and adding a muscular oompf that helps boost the energy level. The rugged vocals and primitive sound mix might not appeal to everyone, but I think this is an album well worth picking up, particularly for the West's ability to bring out the lyrics in each and every song. (By the way, the West's are still in the acoustic music business -- literally. Here's a link to their music store in North Carolina.)
Harry & Jeanie West "Smoky Mountain Ballads" (Perpetual, 2006)


---
Bluegrass Albums - More Letter "W"
---