<! MP3 9/26/08, 12/15/10, 08/19/12 > <! update 9/26/08, 08/28/09 - just fixed gifs; no expansion > <! outside 00/00/00 > <! pix 00/00/00 > <! icons 12/15/10 > <! Country Ham - East Bay band City Limits Bluegrass Band - 1975 album with Lynn Morris The Cooke Duet COUNTRY HAM "Songs Of Mother And Home" (Vetco, 1985) (LP) B00HHKHIME Country Current "Goin' Country With The Current" (xxxxxxx, 1974) Country Current " '78" (xxxxxxxx, 1978) - wearing uniforms on the cover - Country Current "We Pick The Navy" (xxxxxxx, 1979) Country Current "Changing Current" (xxxxxxx, 1981) Country Current "A Decade of Service" (xxxxxxx, 1984) Country Current "Sugarland Run" (xxxxxxx, 1995) Country Current "Havin' A Ball" (xxxxxxx, 1999) - an official US Navy band: http://www.navyband.navy.mil/country_current_bluegrass.shtml http://rateyourmusic.com/artist/country_current Bob Carlin - banjo Bill Carpenter "Meeting In The Air" (Michigan Bluegrass, xxxxxx) "...and his dobro guitar in Full Bluegrass" Guy Chandler "Thanks To You" (Oweman Records, xxxxx) (Produced by Ed Gillum) COUP DE GRASS "Rhythm & Bluegrass" (xxxxx, xxxxx) Company Comin' "Turn Back The Clock" (1980) Chief Powhatan "Sings Rosie & Other Bluegrass Originals" (Homestead, xxxxxxx) (LP) B006YW5TCM Chief Powhatan & His Bluegrass Braves "More In '84" (Mountain Laurel, 1984) (LP) B003XX8KOE (Produced by David L. Kline) Truitt Cunningham "To Each His Own" >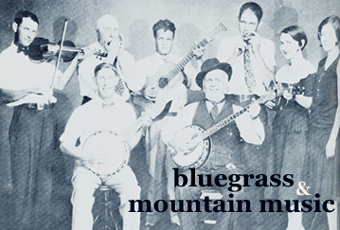 ---
Hi, there... This page is part of the Slipcue guide to various bluegrass artists, which is part of a much larger Hick Music website. This "guide" is not meant to be comprehensive or authoritative, just a quick look at a few records I've heard recently, as well as some old favorites. Comments or corrections are invited... and recommendations are always welcome!
This is the first page covering the letter "C"
---
A | B | C / C-2 / C-3 | D | E | F | G | H | I | J | K | L | M | N | O | P | Q | R | S | T | U | V | W | X, Y & Z | Comps | Other Country Styles
---
Cabbage Crik "You Get What You Play For" (Kneedeep, 1975) (LP)


(Produced by Cabbage Crik)
An adventurous modern bluegrass band from Michigan whose repertoire included grassed-up versions of songs by Elton John and Bob Dylan, as well as country and western oldies from Hank Williams and Bob Nolan, as well as a blistering cover of Don Reno's "Dixie Breakdown," and a sweeter heartsong ("You're No Longer A Sweetheart Of Mine") also from the Reno & Smiley catalogue. There's also a pair of nice original songs, "Piece Of Ground," by bassist Mark Schrock, and mandolin player Gary Kuitert's "From Michigan To Nashville, Tennessee," another one of those rueful it's-too-hard-to-make-it-in-Music-City tunes. Apparently these guys played together for many years, then branched off into different directions, reuniting in 2009 for a few one-off gigs. A nice, unpretentious band with a good vibe, basically straight-ahead bluegrass, with a country/rock undercurrent. Good stuff.


<! Elton John song is "Country Comfort" >

Cabbage Crik "Whole Hearted... Half Headed" (Kneedeep, 1978) (LP)





The Cache Valley Drifters "The Cache Valley Drifters" (Flying Fish, 1978)


This popular California bluegrass band mixed modern folk songs from the likes of Kate Wolf with 'grassed-up versions of old country tunes and Tin Pan Alley standards. Mandolinist Bill Griffin was a member of Kate Wolf's band, while the other members were in a variety of off-the-radar groups before joining to form the Drifters. On ther debut, they covered John Prine's "Angel From Montgomery" and Bob Wills' "Roly Poly" alongside Bob Marley's "I Shot The Sherriff" and the folk standard "Columbus Stockade." A fine example of the eclectic spirit of yesteryear.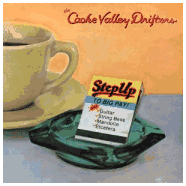 The Cache Valley Drifters "Step Up To Big Pay" (Flying Fish, 1980) (LP)


(Produced by Tom Diamant)
Another fun set, with some sweet, melodic picking and a light touch that's nice to hear, even as they deliver some dazzling licks. The repertoire is the real key here, with songs drawn from sources such as Benny Goodman and Louis Jordan from the big band era, folkies like Gordon Bok and John Prine, as well as Tom Lehrer's cowboy satire, "The Wild West Is Where I Long To Be," and a twangy version of the Grateful Dead's "Cumberland Blues," which later made it onto a compilation album of Dead cover songs. A nice album, very reflective of the mellow, eclectic sensibilities of Northern California's folk scene.
The Cache Valley Drifters "Tools Of The Trade" (Flying Fish, 1983) (LP)

The Cache Valley Drifters "White Room" (CMH, 1996)

The Cache Valley Drifters "Mightyfine.net" (Taxim, 1999)


Cadillac Sky "Blind Man Walking" (Skaggs Family, 2007)



Top-40 country songwriter Bryan Simpson has had tunes recorded by some big-name stars, folks like Gretchen Wilson and George Strait... Here he indulges his love of bluegrass music, in a set of modern progressive-grass, with songs that are a little too wordy and country-folk tinged to be considered "high lonesome," but will probably grab the attention of folks who are digging the current infusion of grassy twang into the mainstream country scene... The picking is okay, a little too drag-racey for me, but plenty fast for folks who like it that way. The highlight of this set, for me, is the slowest song, "Homesick Angel," a mournful tune with keening harmonies from Sonya Isaacs that sounds like the kind of ballad that Carl Jackson or John Starling might tackle... really quite beautiful. For me, that's the standout track, and the one that'll make it into mixes for months to come. If you like New Grass Revival, et al, you might wanna check these guys out.
Cadillac Sky "Gravity's Our Enemy" (Skaggs Family, 2008)






<! Greg Cahill - of Special Consensus >

Greg Cahill & Don Stiernberg "Blue Skies" (Turquoise, 1992)


An early set featuring banjo player Greg Cahill of the long-lived Chicago band, Special Consensus, along with mandolinist Don Stiernberg.


<! "(Greg Cahill with Jethro Burns and Byron Berline)" (???) > <! Greg Cahill & Don Stiernberg "Night Skies" (Shy Town, 1998) is this the same record? >
Glen Campbell & The Green River Boys "Big Bluegrass Special" (Capitol, 1962)



Before hitting the bigtime, future countrypolitan star Glen Campbell cut this "bluegrass" album, with backing by Dale Fitzsimmons and Carl Tanberg of The Green River Boys. It's not really so much a bluegrass album as a bouncy set of country standards, delivered with a bland, unquashable cheerfulness reminiscent of the then-booming Folk revival. Not a bad album, actually... For Glen, it was a positively rootsy outing.
Shawn Camp - see artist discography

Candlewyck "Candlewyck" (Votive, 2001)



Progressive, new-acoustic bluessgrass made with a slew of high-powered guest artists... This disc starts off with a simply terrible 'NSync/Rascal Flatts-style harmony-vocals number ("Whatcha Gonna Say") then settles into a more nuanced set of traditional and experimentally inclined, mostly instrumental tunes. It's not entirely my cup of tea, but with guest pickers such as Terry Baucom, Don Rigsby, Tony Furtado and other, this is certainly worth checking out...
The Carter Brothers "Cracks In The Floor" (Little King, 2004)


Joe Carr "Otter Nonsense" (Ridge Runner Records, 1980) (LP)


(Produced by Slim Richey)
A swell set of guitar-based tunes, with tasty, tasteful picking by Joe Carr, a member of the bluegrass band Country Gazette since 1978, and before that in the Texas-based band Roanoke. Backing him are bandmates from the Gazette: Mike Anderson, Alan Munde and Roland White and, on a tune or two, the album's producer, Slim Richey. Carr takes a pretty relaxed approach -- no hurry, no fuss, just quiet, joyful musicmaking; if you could hear a guitar smile, it'd sound just like this. The music is a mix of straight-up bluegrass and acoustic blues/jazz -- on some of the tunes you can hear Carr playing in the bent-note technique popularized by Tony Rice, though on others he plays in his own guitar "voice." It's all quite nice, though... a very nice album, very easy on the ears.
The Carter Brothers "The Road To Roosky" (Compass, 2011)



(Produced by Tim & Danny Carter)
Veering away from the acoustic bluegrass of earlier albums these Carter Family cousins take on more of a bluesy acoustic-rock sound, albeit with banjo and mandolin laced in with the heavy chord changes. In the center of the album are a trio of gospel songs; the second half has a few tunes that hearken back to the classic Carter Family repertoire. Mostly, though, this is a modernist, folk-country outing, with less song-to-song variation than on earlier records. Worth checking out, but don't expect them to get all "Wildwood Flower," Mother Maybelle on you.
The Carter Family -- see artist discography
The Carter Family III "Past And Present" (Cash House Records, 2010)



(Produced by John Carter Cash)
This homage to the Carter Family legacy includes the trio of John Carter Cash (Johnny Cash and June Carter Cash's son) and his wife, Laura Cash, along with Dale Jett, son of the late Janette Carter (daughter of Sara and A.P. Carter, and an ardent advocate of Appalachian music and culture...) They are joined by fabled musical preservationists Nancy and Norman Blake, who have been part of other Carter-related projects in the past... I suppose the band's name implies that this is the third iteration of the Carter Family itself, following the original lineup with A.P., Sara and Maybelle Carter, and the second-generation ensemble that Maybelle led with her daughters and their kin during the 1950s, '60s and '70s. Laying claim to the Carter Family legacy is a big deal -- it's a large, far-flung clan, and apparently there are a few splits between the various branches. This is made plain from the start of this album, with the inclusion of Ron Short's "Mother Maybelle's Guitar," a protest song of sorts that was inspired by a 2004 incident in which an anonymous member of the Carter clan took Maybelle Carter's historic guitar out of the Country Music Hall of Fame and put it up for sale through a Nashville auction house. (The guitar was rescued from private ownership by a hefty donation that placed it, once again, in the museum, but for many the drama came to symbolize the degradation of rural country culture in the face of crass, modern commercialism...) Anyway, this song, which carries a fair amount of implicit intra-family fingerpointing, but is balanced, perhaps self-servingly, by songs such as "In Between" and "Let It Go" that plead for reconciliation and forgiveness, and renewed dedication to traditional culture and the musical and religious beliefs of yesteryear. There are also a lot of gospel tunes on here, mostly stark, gothic ones about the end of life and heaven's call -- but for listeners who like that kind of stuff, this album certainly has a strong, heartfelt feel, and an excellent repertoire. Also of interest is how much John. Jr. is starting to sound like his dad... Naturally, this ensemble can't quite match the intensity or grace of the original Carter Family... but then again, who does? Certainly worth checking out, if you're a Cash/Carter fan.
Jason Carter "On The Move" (Rounder, 1997)



Bright-toned, bouncy instrumentals, featuring the sleek, savvy sawing of Jason Carter, fiddler for the Del McCoury Band. Carter has a solid command of the old-timey style, but uses this solo album as a chance to stretch out and depart a bit from the sharp traditionalism of the McCoury crew. Some of these tunes feel a bit light, but overall, this is a fine, eminently listenable disc. Don Rigsby chips in for some smoky vocals, just to break things up a little.
Bill Caswell "Oklahoma Backroads" (Flying High, 1980) (LP)





<! 1. Oklahoma Backroads 2. Losing 3. Down in the Mouth 4. Sweet Memories 5. Stop Me 6. Bluestem Hills 7. Sweet Allis-Chalmers 8. West of Tulsa 9. Take Me Along 10. Sweet Oklahoma 11. Sweet Prairie Hay 12. Long Time Lovers 13. Blue Collar Blues 14. Don't Cry Juanita > <! more COUNTRY?? >

Bill Caswell "Love, Lost And Found" (Flying High, 1980) (LP)





<! 1. Love Lost and Found 2. Think it Over 3. Sugar Mama 4. Too Late in the Ballgame 5. Plumb Nuthin' 6. Nothing is Left but the Blues 7. Slipped Stumbled and Fell 8. If I ever Fall in Love Again 9. Drinkin' Kitchen Whiskey 10. Rusty Old Shovel 11. Grizzly Whiskers 12. It Won't Be because Haven't Tried >

The Chapmans "Simple Man" (Pinecastle, 2005)



A beautiful bluegrass album that grows on me a little bit more every time I listen to it. The picking is solid throughout, but it's really singer John Chapman who makes this album live and breathe: his sweet, plaintive style reminds me of the young Ricky Skaggs, both in vocal tenor and in the heartfelt way he approaches each song.
The Chapmans "Grown Up (A Revisionist History)" (Pinecastle, 2010)



The Chapmans started their family band in 1990, and for their twentieth anniversary they decided to do a "sort of" best-of colelction, re-recording some of their favorite recordings from the part two decades to see if they'd "learned anything" that would make the old songs sound new. Well, they sure do sound nice: this is a strong baker's dozen of sweet, ornate, modern bluegrass tunes, a bit flowery but heartfelt and alluring. Also included are a couple of new songs, showing where the band was in 2010, and not just looking in the past. Rhonda Vincent duets on one track, a cover of Buck Owens' "Love's Gonna Live Here Again," and studio stalwarts Stuart Duncan and Rob Ickes help fill out the sound on fiddle and dobro. Nice stuff!

The Charles River Valley Boys "Bluegrass And Old Timey Music" (Prestige, 1962)



A fine, generously programmed document of this early bluegrass revival band, gathering the material from two old Prestige/Folklore albums, 1962's Bluegrass And Old Timey Music and Blue Grass Get Together, with Tex Logan, which was recorded in 1964. These city slickers, who came out of the late-'50s Harvard University folk scene, perfectly captured the clattersome, irrepressible spirit of the old-time stringbands, and these two lively records were among the early touchstones of the 1960s bluegrass boom, adding a fine counterpart to the more old-timey orientation of the better-known New Lost City Ramblers. On their second album, the Charles River Valley lads were joined by Joe Val, who went on to be a key player in the East Coast truegrass scene, as well as fiddler Tex Logan, a veteran of top-flight '50s country acts such as Hawkshaw Hawkins' band, as well as bluegrass stalwarts, The Lilly Brothers. At times the playing is pretty ragged; the Get Together album is certainly more accomplished and more fluid, but all these songs have a great deal of spunk to them,even if the playing is less than perfect. An interesting historical glimpse at the roots of today's modern bluegrass scene, and fine music in and of itself!

The Charles River Valley Boys "Beatle Country" (Elektra, 1966)



The Beatles were the first rock band to find widespread mainstream acceptance and respectability, not only in the world of "adult" pop music and academia, but even in the hallowed halls of hillbilly hickdom. This mid-'60s relic is an early indication of that acceptance, a glib bluegrass tribute to the Fab Four that sometimes dips into Homer & Jethro-like parody, but generally plays things pretty straight. Honestly, though, as a bluegrass album, this curio rarely rises above novelty status: the picking isn't top-flight and the vocals sound blithe and insincere (even with a young Joe Val in the trio). It's cute, but it's not very engaging.

Chatham County Line "Chatham County Line" (Bonfire, 2003)



Indiebilly types who bend their hands at bluegrass, these Chatham boys seem dutiful and earnest, maybe a little too on-their-sleeve-y at times, but with their hearts in the right place. Highlights include a whiz-bang instrumental, ("Butterwheel") and a goofy, loopy tribute to John Hartford (called, appropriately enough, "Song For John Hartford") which has the same sort of imitative oddness as, say, Don Bowman's word-for-word cover version of "Alice's Restaurant..." The band might not have the instrumental chops to put them on any festival A-lists, but their material is original and they're certainly worth checking out. What with schedule conflicts playing in Tift Merritt's band and all, it seems doubtful they'll really stick it out as bluegrassers, but as genre-straddling albums go, this one merits a good second look.


<! ORIGINAL: Bluegrass purists will probably scorn these guys (and, admittedly, they don't quite have the instrumental chops to put them on any festival A-lists) but they're certainly worth checking out, regardless >

Chatham County Line "Route 23" (Yep Roc, 2005)



Chatham County Line "Speed Of The Whippoorwill" (Yep Roc, 2006)



Wow. These guys have grown up... a lot since their last album... Not that they weren't good before, but this album really hits the nail on the head... Some really soulful, richly inventive space folk/Americana, with a dash of the bluegrass twang they previously specialized in. There are several songs on here that are simply enthralling -- maybe not "great" songs or classics that I'd find myself singing along to for years to come, but there's something arresting about them -- the skillful, assured musicianship along with the thin, urgent, intelligent vocals -- that lets you know these are real country fans, fully committed to their music, and capable of taking it in new directions. We need more records like this -- musically mature, culturally adept and full of sly, sensual depth. I'm impressed!
Chatham County Line "IV" (Yep Roc, 2008)



Cherryholmes "Cherryholmes" (Skaggs Family, 2004)



This is, flat out, one of the best true-blue, dyed-in-the-wool, traditionally oriented bluegrass groups this side of Del McCoury's band... This album is a real sizzler, with plenty of sweet pickin' and soulful vocals that are aglow with sincerity, emotion and depth... The Cherryholmes family, who hail from Southern California, sound like they really enjoy playing this music, and the feeling beams through to the listeners as well... This is, above all, a really fun record. This is their fourth album and, honestly, there isn't a weak track on it... Speaking of which, the song selection is also first-rate, from numerous crackling originals to some well-chosen oldies such as

Cherryholmes "Cherryholmes II: Black And White" (Skaggs Family, 2007)



Another sizzling set from this high-powered family band... Dazzling traditional bluegrass played with the kind of drive and sincere enthusiasm that's a rare commodity in today's overly-professional entertainment world. The Cherryholmes band are clearly really into what they're doing, and they have the talent to back it up. Singer/banjo player Cia Cherryholmes is a force to be reckoned with, both with her instrumental chops and her sweet vocal tone and phrasing... Oh, and did I mention she writes great original material as well? You'll find some great new songs on here, particularly the ballads where they settle into a smoother, soulful groove. My only quibble is with some of their instrumental flights, which can sound a little too brisk and wild, but really that is only a quibble: this group is clearly one of the most powerful, potential-filled bands in modern bluegrass today. Looking forward to Cherryholmes 3!

Chesapeake "Rising Tide" (Sugar Hill, 1994)



Ew. I mean, sure, there are several players on here that I deeply admire, namely Mike Auldridge and Jimmy Gaudreau... even Tony Rice makes a guest appearance on a version of "Summer Wages..." But this is a pretty dismal crossover effort, with a drippy progressive style which I suppose is an attempt to tap into the "adult contemporary" style pioneered by Alison Krauss, et al. The quartet is led by lead singer Moondi Klein, and there's just something incredibly leaden and overbaked about the whole project... Doc Watson adds fulsome praise for the band on the back cover.. but I guess even ol' Doc can have a few lapses in judgement. At any rate, I can see the argument for modernizing the music, but this particular project really didn't work for me.

Chesapeake "Full Sail" (Sugar Hill, 1995)



Same crew with mainly the same approach... The picking is sharper and has more twang, but the vocals still sink this album like a rock. Good song selection, with classics like "Are You Tired Of Me, My Darling," Steve Gillette's "Sweet Melinda" and Norman Blake's "Last Train From Poor Valley..." But every tune invariably becomes unlistenable when Klein's mannered vocals kick into full gear. This album is better than Rising Tide, but there's still plenty of records that are more fun to listen to than this...
Chesapeake "Pier Pressure" (Sugar Hill, 1997)


The Churchmen "On The Journey Home" (Pinecastle, 2003)



Another nice bluegrass gospel album, with the music in the forefront and a nice set of standards and original tunes that aren't too in-your-face about the religious message. Nice melodic approach, and plenty of solid picking.
The Churchmen "Traveling Through" (Pinecastle, 2006)


The Churchmen "I'll Be Long Gone" (Pinecastle, 2008)



The Circuit Riders "Let The Ride Begin" (Pinecastle, 2006)



Outstanding harmony vocal-based melodic bluegrass, the kinda stuff they called "progressive" bluegrass back in the '70s, but taken here to an exquisite height. This would be an easy album to miss, what with the generic album art and all, but if you like really, really good bluegrass, you owe it to yourself to pick this one up. Amid a flood of hot, but too-perfect superpicker albums, these guys dig down deep into what I, for one, like best about bluegrass, and that's sweet singing and telling a story with honesty and direct emotional presence. The band comes, not surprisingly, from the remnants of the last lineup of the Country Gentlemen, but various members have also kicked around in other top-flight bands. The leading force seems to be guitarist-vocalist Greg Luck, though there are also some other stunning contributions, notably from banjoist Greg Corbutt and Jaret Carter on res-guitar, who both chime in with some gorgeous melodic runs. There's a softness to this album that's a welcome relief from the driving, diamond-hard production style that so many bands seem to favor nowadays. Which isn't to say that this is a wimpy album, or anything -- hardly. Indeed, this is one of the best 'grass albums I've heard in the last few years. Looking forward to the follow-up!
City Limits Bluegrass Band "Hello City Limits" (Biscuit City, 1975) (LP)

City Limits Bluegrass Band "Live! At the Oxford Hotel" (Biscuit City, 1976) (LP)





<! band broke up in 1978 >


Vassar Clements -- see artist discography




Michael Cleveland "Flame Keeper" (Rounder, 2002)



A blistering fiddle-and-banjo-led set, with that bite and bounce that seems to missing in many of the too-smooth albums of today. This disc is a delight... I also enjoy the vocals, which have an offhand, squaredance-ish feel which signals that as an artist Cleveland isn't too stuffy or self-important. It's the music that matters, and the music is good... mighty good!
Michael Cleveland & Tom Adams "Live At The Ragged Edge" (Rounder, 2004)



A lively, often dazzling set of mostly-instrumental duets by these two bluegrass virtuosi, zipping their way through around two dozen tunes, most of 'em played at a lightning pace on fiddle and banjo. The vocal material is nice, too -- in fact, an album highlight comes when Tom Adams flubs the lyrics on "Shady Grove," and improvises with the inspired line, "Blah, blah, blah..." Nice to sometimes see a few cracks in the super-musicianship of the bluegrass upper crust. And a good sense of humor, too!
Michael Cleveland "Let 'Er Go, Boys!" (Rounder, 2006)



Michael Cleveland & Flamekeeper "Leavin' Town" (Rounder, 2008)



(Produced by Jeff White & Michael Cleveland)
If you're looking for some plain old, fast-paced high-lonesome style bluegrass, this set delivers the goods. Fiddler Michael Cleveland, along with lead vocalists Todd Wakestraw (who also plays guitar) and Jesse Brock (mandolin), barrels through a lively set of pure, traditional bluegrass, laying down some fine pickin' without making too big a deal of it. This disc features plenty of great songs, a few hot instrumentals, and some good, heartfelt gospel as well. Worth checking out!
---
Bluegrass Albums - More Letter "C"
---