<! MP3 10/10/09 > <! update 00/00/00 > <! outside 00/00/00 > <! pix 00/00/00 > <! icons 02/28/11 >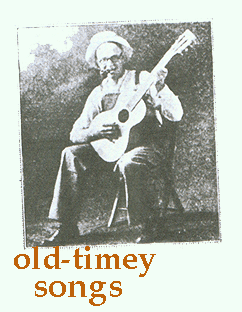 ---
Hi, there... This page is part of the Slipcue guide to old-timey musicians, both old and new. This old-timey guide is part of a much larger Hick Music website. This "guide" is not meant to be comprehensive or authoritative, just a quick look at a few records I've heard recently, as well as some old favorites. Comments, corrections and/or recommendations are are always welcome!
This page covers the letter "B"
---
A | B | C | D | E | F | G | H | I | J | K | L | M | N | O | P | Q | R | S | T | U | V | W | X, Y & Z
Compilations | Other Country Styles
---

The Bailes Brothers "Oh So Many Years" (Bear Family, 2002)


Walter and Johnnie Bailes followed in the path of many other "brother bands" such as the Monroe Brothers and the Blue Sky Boys, although the Bailes's came to the game a little late, and hit their peak in the late 1940s, just as the brother act sound was giving way to larger, more aggressive bluegrass arrangements. Even with added musicians (these recordings from 1945-47 feature added guitar, bass and even a steel guitar), they sounded remarkably like the Blue Sky Boys, so much so that they seem to lack an original style of their own. No matter, however: if you like the style to begin with, then these are grand recordings, fun of energy and life, tight harmonies and tremendous musical drive. Most of the material is religious, including fine gospel songs such as "Do You Expect A Reward From God" and "Has The Devil Got A Mortgage On Your Soul"... Mighty fine listening for fans of the old-timey sound!
The Bailes Brothers "Sing Their Hearts Out For You" (Binge Disc/Cattle Records, 2005)





<! "20 tracks from this fine old time country group recorded between 1945 and '47 - many featuring the fine steel guitar or dobro of Shot Jackson." > <! Bailes Brothers "Early Radio Favorites" (Old Homestead) (vinyl) B002DQ6MKG > <! Bailes Brothers "Gospel Reunion" (Starday) (vinyl) B002DPZUEG >
E. C. Ball & Orna Ball "Through The Years: 1937-1975" (Copper Creek)






<! Superb retrospective collection of this outstanding singer and guitarist, many in the company of his wife Orna. It includes 1937 and 1967 recordings for the Library Of Congress, early 50s Starday recordings, 1967 County recordings, radio broadcasts and more. Includes a wonderful introduction from 1937 by John Lomax and several fascinating interview segments. Songs include Jenny Jenkins/ Nine Pound Hammer/ When I Get Home I'm Gonna Be Satisfied/ Warfare/ Standing On The Promises/ Passing Away/ Ten Thousand Angels/ What A Friend We Have In Jesus/ God Be With You Till We Meet Again, etc. 12 page booklet has extensive notes and interview material from Kip Lornell and some great photos. (FS) >
E. C. Ball & Orna Ball "E.C. Ball With Orna Ball" (Rounder, 1972)



Gentle, Carter Family-styled religious material, with the Friendly Gospel Singers... Very sweet!


<! Simply lovely and unique performances of traditional music featuring singer/ guitarist Estil C. Ball joined at various times by his wife Orna or his church group The Friendly Gospel Singers recorded in 1972. Estil, from the Virginia/ North Carolina border had a distinctive and warm baritone voice and was a superb guitar player who included among his influences Maybelle Carter, Riley Puckett and Merle Travis. The result is playing that is accomplished but not flashy - the three instrumentals here are truly outstanding. His wife Orna had a gentle voice that perfectly complements Estil and on some cuts she adds some very effective accordion. The repertoire is mostly traditional gospel songs along with the instrumentals and a couple of novelty songs - Aunt Dinah's Quilting Party and The Early Bird Always Gets The Worm. Rounding out this reissue of Rounder 0026 are excerpts from a couple of of the Balls' regular weekly radio shows over WKSK in West Jefferson, NC. - truly charming performances. Now Rounder can you please also reissue on CD the Ball's second album? (FS) >

Riley Baugus & The Lonesome Sisters "Going Home Shoes" (Tin Halo, 2004)



A quiet, stripped-down set of old-timey spiritual songs and bluegrass ballads, sung with in an understated style that skirts both the folkie and indie-pop scenes. The Lonesome Sisters are a female duet -- Sarah Hawker and Debra Clifford -- accompanied by fiddler-banjoist Riley Baugus, with vocals that sound a lot like Rosanne Cash in a contemplative, quiet, acoustic mood. Their approach is very low-key, and very effective as a result... Some of the songs are standards and oldies, though most are originals. Both Hawker and Clifford have serious old-timey pedigrees -- Hawker is the niece of old-timey singer Ginny Hawker (who is also the wife of New Lost City Rambler Tracy Schwartz); Clifford has played in several old-timey bands, and as an accompanist for Hawker and Schwartz. Here they show that the younger generation has definitely taken up the torch, and they are gonna run with it for a long, long time. Recommended.

Riley Baugus "Long Steel Rail" (Sugar Hill, 2006)


(Produced by Tim O'Brien & Dirk Powell)
A strong, salty set of hardcore old-timey music, much of it played solo by Baugus, accompanying himself on fiddle or banjo, and even singing a capella with a hard-won, ultra-traditionalist, nails-on-a-chalkboard, keening wail. If you're into rugged, uncompromised old-time music from the likes of Hazel Adkins, Bruce Molsky or Dirk Powell, then this disc is definitely for you. Indeed, Powell, along with Tim O'Brien, is a co-producer of this album and they both play on many of the tracks. This album's a real treat for the faithful, each and every song suffused with the craggy, live-wire intensity that best defines the genre. Definitely recommended!

Bud & Joe Billings "Singing Pals From Kansas" (Binge Disc/Cattle Records)


Apparently this duo was really an alias for old-timey vets Frank Luther and Carson Robison, who -- although not actually brothers -- were really both from Kansas. Kansas: a good place to be from. Anyway, this is some fine old-fashioned country music, made by two major stars of the Great Depression era, recorded between 1928-30.





The Blue Sky Boys - see artist discography





Dock Boggs - see artist discography


<! Charlie Bowman http://www.oldtimemusic.com/FHOFBowman.html "Many of Bowman's early recordings were reissued on LPs in the 1970s, but unfortunately, they're all out of print. "A Moonshiner and His Money" by Charlie Bowman and His Brothers is available on the Roots N' Blues Anthology Box Set. Charlie also recorded extensively with the Hill Billies and Buckle Busters, and many of those tracks are available on the Document label." >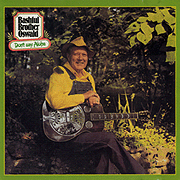 Bashful Brother Oswald "Don't Say Aloha" (Rounder, 1972)



An interesting confluence of old-time country, traditional bluegrass and 1930s-style Hawaiian music. Oswald Kirby, (aka Bashful Brother Oswald) once a key member of Roy Acuff's old band, was a veteran radio performer way back in the Depression era, whose career was revitalized by the '60s/'70s folk revival... Here he works through a nice slice of his wide repertoire -- clompy old banjo tunes, gospel recitations and Hawaiian ditties, as well as over-the-top sentimental weepers, such as "Should I Tell My Wife I'm Dying?" They just don't make 'em like this anymore! Oswald was pretty long in the tooth when he made these recordings, but it's still nice stuff, delivered with a simplicity and sincerity that stands the test of time.
Bashful Brother Oswald "Brother Oswald" (Rounder, 1972)

A classic dobro instrumental set, made with young'uns Tut Taylor and Norman Blake in tow, as well as another former member of Roy Acuff's Smoky Mountain Boys, Charlie Collins, also pitching in. Sweet stuff, also with a healthy odes of old-fashioned Hawaiian music in the mix. Recommended!


<! Bashful Brother Oswald --- also several cassette-only releases >

Bashful Brother Oswald "Carry Me Back" (RME, 1995)





<! Bashful Brother Oswald, "That's the Truth if I've Ever Told It!": The Life and Times of Roy Acuff's Right-Hand Man (Paperback) by Peggy McCloud (Author), Mike McCloud B0006PGJ9U >


David Bromberg -- see artist discography




Herschel Brown "Complete Recorded Works: 1928-1929" (Document, 1997)



Relentlessly uptempo old-timey music with a brisk, sawing fiddle accompanied mainly by hambone-style leg-slapping percussion and hollered-out commentary. This includes some drawling comedic numbers and talking blues... also some overtly racist numbers, which are a big drag. Overall, I found this disc to be overly two-dimensional and raspy for me, and Brown to be too much of a dyed-in-the-wool Southern good ole boy. I ain't into it, even though I suppose you could argue for its historical, archival value.
Harry C. Browne "Early Minstrel Songs" (BACM, 2005)




<! CD D 076 >
Burnett & Rutherford "Complete Recordings, Vol. 1 : 1926-1930" (Document, 1998)






<! "24 tracks from this fine old time fiddle and banjo duo from Kentucky." >
---
More Old-Timey Music >> Letter "C" | Old-Timey Links | Bluegrass
---