<! MP3 00/00/00 > <! update 00/00/00 > <! outside 00/00/00 > <! pix 00/00/00 > <! icons 00/00/00 >
---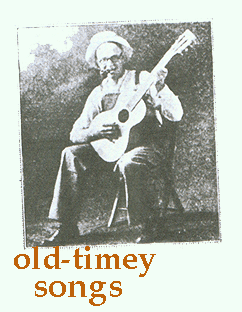 Hi, there... This page is part of the Slipcue guide to old-timey musicians, both old and new. This old-timey guide is part of a much larger Hick Music website. This "guide" is not meant to be comprehensive or authoritative, just a quick look at a few records I've heard recently, as well as some old favorites. Comments, corrections and/or recommendations are are always welcome!
This page covers the letter "N"
---
A | B | C | D | E | F | G | H | I | J | K | L | M | N | O | P | Q | R | S | T | U | V | W | X, Y & Z | Comps | Other Country Styles
---


<! The New Columbia Fiddlers "Fiddle Tunes Of The Lewis Clark Era" (Voyager, 2002) B000172L36 B0015MHE42 Vivian Williams, Phil Williams, John Williams Howard Wight Marshall >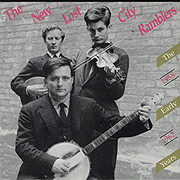 New Lost City Ramblers "The Early Years: 1958-1962" (Smithsonian-Folkways, 1991)



Possibly the best old-timey revivalists of the '50s/'60s folk scene, the NLCR were comprised of Tracy Schwartz, John Cohen and Mike Seeger (the brother of Pete and Peggy Seeger, and himself the son of folklorist parents.) All three band members were avid collectors of old folk tunes -- they dug up old 78s in the public libraries, collected them while on the road, and traveled widely throughout the Appalachians and the South, recording rural folks who still remembered the old songs. All of this is well and fine, but what really makes the Ramblers special was that they themselves rocked! Both volumes of NLCR recordings are full of inspired, entertaining music. HIGHLY recommended!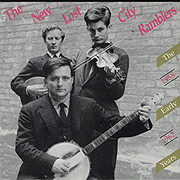 New Lost City Ramblers "Out Standing In Their Field: 1963-1973" (Smithsonian-Folkways, 1991)


---
More Old-Timey Music >> Letter "O" | Old-Timey Links | Bluegrass
---