<! MP3 00/00/00 > <! update 00/00/00 > <! outside 00/00/00 > <! pix 00/00/00 > <! icons 02/28/11 >
---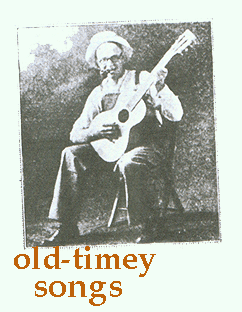 Hi, there... This page is part of the Slipcue guide to old-timey musicians, both old and new. This old-timey guide is part of a much larger Hick Music website. This "guide" is not meant to be comprehensive or authoritative, just a quick look at a few records I've heard recently, as well as some old favorites. Comments, corrections and/or recommendations are are always welcome!
This page covers the letter "U"
---
A | B | C | D | E | F | G | H | I | J | K | L | M | N | O | P | Q | R | S | T | U | V | W | X, Y & Z | Comps | Other Country Styles
---
Uncle Henry's Original Kentucky Mountaineers "Rocky Mountain Lullaby" (BACM, 2003)





<! 27 tracks from the 40s by this fine and versatile group from Taylor County, Kentucky. Their range of material is varied including old time string band tunes, more modern sounds with steel guitar, gospel songs, duets and some harmonica/ guitar instrumentals. >

Jay Ungar & Molly Mason "Brother's Keeper" (Soundtrack) (Angel, 1993)


Re-released under the title, Waltzing With You.
Jay Ungar & Molly Mason "The Lover's Waltz" (Angel, 1997)


Jay Ungar & Molly Mason "Civil War Classics: Live At Gettysburg College" (1994)


Jay Ungar & Molly Mason "Harvest Home: Songs For All Seasons" (Angel, 1999)


Jay Ungar, Molly Mason & James Galway "Song Of Home: An American Musical Journey" (RCA, 2002)


Jay Ungar & Molly Mason "Waltzing With You" (Soundtrack) (Angel, 1998)



Music from the film, Brother's Keeper. Previously released under the title of the movie.
Jay Ungar & Molly Mason "Relax Your Mind" (Angel, 2003)



A perfect mix of all that is great and good about American acoustic music. The album title is a nostalgic nod towards the old Jim Kweskin/Leadbelly anthem, and like the early '60s jug bands, this disc is a model of versatility and stylistic depth, mixing bluegrass, blues, folk and acoustic jazz with equal ease. On my first listen I thought I'd heard the influence of guitarist David Bromberg: turns out it wasn't just his influence: Bromberg plays on several tracks, and the album is drenched with his good-natured, boozy bonhomie. There are soft, melodic fiddle tunes and waltzes, a bit of Bob Wills swing, goofy folk-club novelty songs like Mason's "Bad Attitude" and Guy Clark's "Homegrown Tomatoes," and touches of sheer genius such as the New Orleans jazz woven into the old Delmore Brothers hit, "Blues Stay Away From Me." The band, Swingology, is playing at the top of its game, yet has that aw-shucks, front porch informality that the bluegrass/old-timey crowd so wisely values. This is a really sweet record, well worth picking up.
---
More Old-Timey Music >> Letter "V" | Old-Timey Links | Bluegrass
---