<! MP3 10/10/09 > <! update 00/00/00 > <! outside 00/00/00 > <! pix 00/00/00 > <! icons 02/28/11 >
---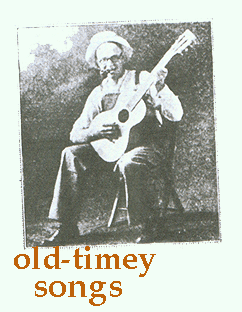 Hi, there... This page is part of the Slipcue guide to old-timey musicians, both old and new. This old-timey guide is part of a much larger Hick Music website. This "guide" is not meant to be comprehensive or authoritative, just a quick look at a few records I've heard recently, as well as some old favorites. Comments, corrections and/or recommendations are are always welcome!
This page covers the letter "D"
---
A | B | C | D | E | F | G | H | I | J | K | L | M | N | O | P | Q | R | S | T | U | V | W | X, Y & Z | Comps | Other Country Styles
---
---
Old-Time Records: Letter "D"
---
Vernon Dalhart "Lindberg, The Eagle Of The USA" (BACM, 2005)





<! CD D 017 >
Vernon Dalhart "Puttin' On The Style: The Edison Collection" (Document, 2007)

Vernon Dalhart "Inducted Into The Hall Of Fame, 1981" (King, 1999)


John Dilleshaw "Complete Recorded Works: 1929-1930" (Document, 1997)



Hillbilly humor and good, squeaky fiddle music and plunky-thunky stringband tunes, from an extraordinarily tall feller who was nicknamed "Seven Foot Dilly," for obvious reasons. As sometimes happens with these old, old hillbilly recordings, there are a few of unfortunate dips into racial humor, but for the most part these songs were full of references to rural life -- square dances, trips to town, liquor, mules and other livestock, and some pretty funny riffs about the composition of band itself while they play at gigs. There are even some running gags that travel from song to song. Really, it's a pretty extraordinary performance... I don't know much about this artist, but the music's pretty fun.
Delmore Brothers "Freight Train Boogie" (Ace, 1993)


The late-'Forties/early 'Fifties "hillbilly boogie" phenomenon found its highest expression in these guys' work. The Delmore Brothers -- Alton and Rabon -- had been working together for years before they signed to the up-and-coming Cinncinnati country/R&B indie, King Records. Giving their old-fashioned "brother act" sound a major goose, the Delmore Brothers put hillbilly boogie on the map with a series of upbeat, blues-flavored tunes that were simultaneously peppy and mournful. "Freight Train Boogie", "Brown's Ferry Blues", and their mopey masterpiece, "Blues Stay Away From Me" all became classics in the country canon. In addition to their plain but plaintive harmonies, the Delmore Bros had a few secret weapons on their side, including the musical assist of other high-power hicks such as Zeb Turner, Wayne Raney and Jethro Burns backing them up incognito. This album collects the 1946-51 tracks that had the greatest influence on country music, and also in the development of rock and roll, a few years later. It's pretty tasty stuff.
Delmore Brothers "Sand Mountain Blues" (Rebel/County, 1994)


Delmore Brothers "Brown's Ferry Blues" (Rebel/County, 1995)


Folks who want to delve a little deeper into the Delmore's past will appreciate these discs, which collect a bunch of their more old-timey material. The recordings on Sand Mountain are traditionally-oriented tunes that were recorded during their stint on King, while Brown's Ferry Blues features even starker material from the 1930s, when they were playing on radio stations such as WSM in Nashville. The earliest Delmore Brothers records and radio appearances apparently had a great stylistic influence on bluegrass pioneer Bill Monroe, as well as the other great "brother act" of the time, the Blue Sky Boys. Dark as their disciples may have been, few country acts were ever as genuinely downcast as the Delmore Brothers, and these early recordings may shock you with how stark and morose they sound. Great stuff, highly recommended.
Delmore Brothers "Classic Cuts: 1933-1941" (JSP, 2004)


A bargain-priced 4-CD set, exploring their early work before the hillbilly boogie years... Includes a pretty hefty chunk of their prewar catalogues on Bluebird and Decca, stuff that many fans consider a country music Holy Grail.
The Delmore Brothers "That Old Train" (BACM, 2005)





<! CD D 044 ThereÕs Trouble On My Mind Today/ Silver Dollar/ Old Mountain Dew/ In The Blue Hills Of Virginia/ Make Room In The Lifeboat For Me/ When ItÕs Time For The Whip-Poor-Wills To Sing/ Will You Be Lonesome Too/ She WonÕt Be My Little Darling/ Gathering Flowers From The Hillside/ I Now Have A Bugle To Play/ Last Night I Was Your Only Darling/ Baby Girl/ I Wonder Where My Darling Is Tonight/ Precious Jewel/ Gospel Cannonball/ Honey IÕm RamblinÕ Away/ IÕm Leaving You/ ThereÕs Something ŌBout Love/ I Found An Angel/ That Old Train/ I Needed You/ IÕm Sorry I Caused You To Cry >
---
More Old-Timey Music >> Letter "E" | Old-Timey Links | Bluegrass
---