<! MP3 00/00/00 > <! update 00/00/00 > <! outside 00/00/00 > <! pix 00/00/00 > <! icons 02/28/11 >
---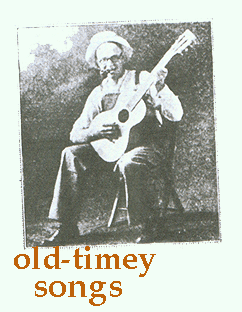 Hi, there... This page is part of the Slipcue guide to old-timey musicians, both old and new. This old-timey guide is part of a much larger Hick Music website. This "guide" is not meant to be comprehensive or authoritative, just a quick look at a few records I've heard recently, as well as some old favorites. Comments, corrections and/or recommendations are are always welcome!
This page covers the letter "F"
---
A | B | C | D | E | F | G | H | I | J | K | L | M | N | O | P | Q | R | S | T | U | V | W | X, Y & Z | Comps | Other Country Styles
---
John Fahey - see artist profile

Peter Feldmann "Grey Cat On The Tennessee Farm: Songs Of Uncle Dave Macon" (Hen Cackle, 2005)



With Byron Berline, Dan Crary and others...
Arthur Fields & Fred Hall "Eleven More Months And Ten More Days" (BACM, 2005)





<! jazz?? >
Fleming & Townsend "Little Home Upon The Hill" (BACM, 2005)





<! Bob Flesher & The New Old-Time Band http://www.drhorsehair.com/recordings.html > <! Martin Fox & Jeff Winegar "The Way It Was: 19th Century Fiddle & Banjo" >
---
More Old-Timey Music >> Letter "G" | Old-Timey Links | Bluegrass
---