<! MP3 03/17/10 > <! update 03/17/10 - need to expand Bechet, etc > <! pix 03/17/10 > <! icons 01/31/11 >
---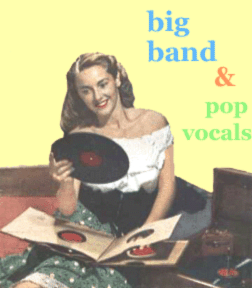 Hi -- welcome to my Jazz and Swing music section. This page includes reviews or records by artist under the letter "B"; more reviews and artist profiles can be found at the Main Jazz Index
---
A | B | C | D | E | F | G | H | I | J | K | L | M | N | O | P | Q | R | S | T | U | V | W | X, Y & Z | Comps | Main Jazz Index | Jazz Books & Music Guides
---
Sidney Bechet "1951-1952" (Classics, 2004)



Late-vintage Sidney Bechet, which is still high-class music, although definitely more of the same, if you're familiar with his earlier recordings. Here, Bechet is slumming in France, heading some sessions with the ever-earnest Claude Luter Orchestra, as well as his own Sidney Bechet All-Stars. Sometimes the "hot" backing band seems a bit stiff or overly-manic, particularly on the harder-driving Dixieland numbers, but when those slower, more lyrical, numbers drift in, it's pure Bechet heaven.
Sidney Bechet "Runnin' Wild" (Blue Note, 1998)


A strong "best-of" style set, featuring sessions from 1949-50, with Sidney Bechet, Art Hodes and Wild Bill Davison doing their thing in a small-ensemble setting. It's a rich, robust set, with some nice sweet grooves on several songs... The fast tunes don't do as much for me, although the title track (heard here in two different versions) is a real, rollicking doozy.

Tex Beneke "Music In The Miller Mood" (Soundies, 1999)



After the Air Force plane carrying big band legend Glenn Miller was lost over the English Channel, leadership of his crackerjack dance band fell on the shoulders of saxophonist Tex Beneke, who kept the organization humming at a fast clip for many years afterwards. These postwar radio transcription recordings show Beneke keeping the Miller tradition very much alive, with smooth, formidable and familiar charts, as well as a few new, modern touches that showed the band was more than just a museum piece. A nice 2-CD set that Miller (and Beneke!) fans will definitely want to check out... much more interesting than his later, lifeless recordings for Capitol.

Ivy Benson "...And Her All Girls Band" (Harlequin, 2000)


The rise of "all-girl" bands in WWII-era America is pretty well documented, with the International Sweethearts of Rhythm being the iconic band of the genre. Less well-known are their British contemporaries, who also took up the slack in the homefront nightclub scene, as the the menfolk went off to war. Bandleader Ivy Benson was one of the most successful female musicians of her time, leading a pretty solid band right up through the 1960s, well after the big band era had collapsed back in the States. These recordings, from 1943-49 singles and radio broadcasts, are not the most dazzling or top-flight dance band material, but they are charming and nostalgic, and capture a nice slice of sweet band history, which would otherwise have slid from memory long, long ago. Certainly worth checking out.


<! 130 x 130 >

Ivy Benson "You Danced To These Bands" (Castle, 2001)





<! Josephine Bradley & Her Strict Tempo Dance Orchestra >

Bunny Berigan "The Chronological Bunny Berigan: 1935-36" (Classics, 1996)


Bunny Berigan "The Chronological Bunny Berigan: 1936-37" (Classics, 1996)


Bunny Berigan "The Chronological Bunny Berigan: 1937" (Classics, 1996)


Bunny Berigan "The Chronological Bunny Berigan: 1937-38" (Classics, 1996)


Bunny Berigan "The Chronological Bunny Berigan: 1938" (Classics, 1996)

Bunny Berigan "The Chronological Bunny Berigan: 1938-42" (Classics, 1996)



Bunny Berigan was considered one of the hottest jazz trumpet players of the 1930s... He apprenticed in a few regional bands, and eventually hit the big time in New York as a studio player and sideman, playing with Paul Whiteman, The Dorsey Brothers, Glenn Miller and other giants of the burgeoning big band scene. Berigan was a featured soloist in Benny Goodman's band during the historic trip to California that helped make swing music a nationwide craze. He suffered as a bandleader, though, both because he was a terrible businessman and because the other, bigger orchestras had already gobbled up the top talent and got first crack at all the best new songs and arrangements. Berigan died young in 1942, at the age of 34, after years of overwork and heavy drinking, cutting short a career that many of his contemporaries had thought would be stellar. These single-disc CDs are probably the best approximation of the two fine double-LP sets RCA-Bluebird put out in the 1980s that documented Berigan's fitful career as a bandleader... Although many jazz buffs discount his repertoire as fluffy pop, for those of us who actually like fluffy pop, these discs will yield a few surprising gems.
Bunny Berigan "Portrait Of Bunny Berigan" (ASV Living Era, 1989)


A nice collection of classic early recordings by one of my favorite big band players, trumpeter Bunny Berigan. This disc casts a wide net, gathering Berrigan's highlight performances with early editions of the Benny Goodman, Glenn Miller and Dorsey Brothers bands, as well as in smaller combos along with jazzmen such as Bud Freeman and Cozy Cole. These tracks share in common a penchant for the neo-Dixieland trad-jazz style that this generation of early '30s swingsters often reveled in... It's fun, spirited material -- they obviously had a gas playing this sort of music -- but since the performances are almost all instrumental, other than an opening tune featuring Connee Boswell on "Me Minus You," we miss out on Berigan's unique skill at accompanying singers, which I think was one of his greatest strengths. A swell set, and a fine introduction to his work...
Bunny Berigan "Sing Sing Sing! Volume One: 1936 and 1938" (Jass, 1990)


The Boswell Sisters "Volume 1" (Sony Special Products/Collectables, 1982/2000)


The Boswell Sisters "Volume 2" (Sony Special Products/Collectables, 1982/2000)


While pop fans are far more likely to remember the boodliaksaki of the Andrews Sisters, it was the Boswells -- Connee, Martha and Helvetia -- who pioneered the dazzling group sound of the female swing trio, with a career that began in the 1920s. Jazz fans readily point out that, while the Andrews gals copied the Boswell Sisters harmonies to near-perfection, the Boswells always had a much headier, jazzier sound. These early tracks, made on the Bruswick label in the early 1930s, along with the Dorsey Brothers and their crew, certainly make the case that the Boswell Sisters had a real feel for the blues and could swing with the best of them. Plus, with instrumental assist by the likes of the Dorseys, Bunny Berrigan and Eddie Lang, how could they go wrong? Great stuff! If you haven't heard these gals already, then check these albums out. Their later work is great, too -- as time on, they only got better and better!

The Boswell Sisters "It's The Girls!" (ASV Living Era, 1982)


A stellar set of their early recordings, mainly from from 1930-31, when they were signed to the Brunswick label, and two songs that span back to 1925(!), when they took their first, ill-fated stab at cutting a single for Victor Records. The uniqueness and vibrancy of their style is readily apparent in every track on this album. Backing the Boswells on various tracks are Victor Young, an early incarnation of the Dorsey Brothers Orchestra, and on several tracks made for Okeh Records, sprightly piano accompaniment by Martha Boswell. As with other ASV collections, the song selection and pacing of the disc are quite nice. Recommended!

The Boswell Sisters "Syncopating Harmonists From New Orleans" (Take Two, 1992)


The first nine tracks on this collection are from their 1930 appearances on the California-based Continental Broadcasting radio show, the rest of the disc is taken from various old 78s, and a couple of tunes from a 1935 radio show that was sponsored by Dodge. The often casual sound of their live performances lays bare the sweet, professional style of their music, and gives a glimpse into their creative process. This is a digital-era repackaging of some of Take Two's fine old vinyl LPs.

Connee Boswell "Deep In A Dream" (Harlequin, 1996)


A nice look at the solo work of Connee Boswell, the driving force behind the fab 1920s/'30s vocal group, The Boswell Sisters. The Boswells were the prototype for the tight harmonies of the Andrew Sisters, and as for Connee herself, no less a jazz goddess than Ella Fitzgerald is quoted here as saying, "Connie Boswell was the only singer who influenced me..." When the band broke up, she went solo and eventually coasted into more sedate pop vocals material. This disc features old singles, V-Discs and radio transcriptions, with backing by the likes of Bunny Berrigan, Bob Crosby, Bob's big bro, Bing,, The Dorsey Brothers, and others. It's nice material, and still punchier than her later work in the 'Fifties would be. This disc might be hard to track down, but if you're into the Boswell Sisters, then it's a must-have.

Al Bowlly "...And The Great British Bands" (Flapper, 1997)


A delightful selection of corny, flowery romantic vocals by Al Bowlly, one of the great British crooners of the pre-WWII "sweet band" era. Bowlly was killed in 1941 when a German bomb landed on his apartment in London, but before that horrific end, he recorded prolifically throughout the 'Thirties and worked with many of the major dance bands of the time. This collection features him working with the orchestras of Roy Fox, Geraldo, Carroll Gibbons, Oscar Rabin, Reginald Williams, Maurice Winnick and his frequent collaborators Lew Stone and Ray Noble... It's wonderful music, with a not-too-prissy, antique feel and plenty of great old Tin Pan Alley-type songs. And Bowlly, of course, is a smooth, calming presence throughout.
Al Bowlly "Just A Bowl Of Cherries" (Pearl, 1993)


Hadda Brooks "That's My Desire" (Virgin, 1994)


A Los Angeles native who was classically trained on the piano, vocalist Hadda Brooks was in the right place at the right time in 1944 when some would-be local moguls were looking for a new act that could capitalize on the emerging trend of sophisticated jazz-blues crossovers. Brooks was spotted by Jules Bihari, founder of the soon-to-be-influential Modern Records label, who signed her as his first artist, releasing the buoyant, bouncy hit, "Swingin' The Boogie" in 1945, establishing his label as a new force on the booming West Coast blues scene, and setting Brooks in play as "The Queen Of Boogie." This 25-track retrospective captures the best of her early recording, where she moved from perky novelty-boogie instrumentals to sultry torch ballads... She wasn't a particularly impressive vocalist or a very original stylist, but Brooks had a certain charisma, and she put on a great show. At the end of the decade, when the blues scene shifted towards a harder, electrified, pre-rock sound, Brooks's sleek, sophisticated torch style started to sound kind of prissy and out of date... She slowly dropped off the radar, although she worked for several decades in nightclubs and on television, and took on the sheen of a seasoned, veteran performer. This is an excellent look at her best work, including several tracks recorded with (an uncredited) Count Basie, and a torpid revival of Lil Green's super-sexy "In The Dark." Definitely worth checking out!
Hadda Brooks "Time Was When" (Virgin, 1996)


When she was a youthful eighty years old, Brooks made an impressive comeback in the mid-1990s, touring mid-sized clubs while promoting this lushly-arranged new album. It includes torchsongs such as "My Romance," "I Must Have That Man" and "The Thrill Is Gone..." I had the chance to interview Ms. Brooks and see her play a supperclub venue around this time, and she was a hoot... A saucy, witty, seasoned professional who had a lot of routines she'd been doing for ages and ages... but she did them quite well! Her early stuff is better, but this was still a pretty nice record, all things considered.

Les Brown "Best Of The Big Bands" (Capitol, 1989)



In the midst of the big band boom, bandleader Les Brown was a huge star, although still a bit of an odd man out. Brown was the first to admit he didn't lead a "swing" band, per se, but rather a dance band that sometimes swung. Brown's pop-oriented approach anticipated the pop-vocals era to come after WWII, but it also was a bridge back to the "sweet band" sound of the 1920s and '30s... Les Brown's Band of Renown was the apex of the style, its ultimate commercial expression, and for the dozens of also-rans like Blue Barron and Dick Jurgens, he was the ideal. But where the similarly-pop Paul Whiteman had smoothed all the rough edges off the jazz sound, Brown tried to incorporate the muscularity of the wartime sound into his work, adding plenty of slam-bang horn riffs that can be at times a bit incongruous. This is the first CD-era Les Brown collection, notable for an alternate take of the giant Doris Day hit, "Sentimental Journey," a song which, by the way, also demonstrates the tremendous sensuality that these super-square types could summon, when they felt like it.

Les Brown "...And His Great Vocalists" (Columbia Legacy, 1995)



This disc concentrates on Brown's vocal numbers, with singers as obscure as Betty Bonney, Gordon Drake, Stumpy Brown and Butch Stone. And then of course, there's Doris Day, who was the band's one superstar, other than Brown himself. Like all of Brown's best material, this is amiable, businesslike dance music, with plenty of ballads pepped up by a punchy (sometimes too punchy!) horn section. A sweet collection, which omits Brown's relatively pedestrian instrumental work in favor of a more pop-vocals approach. Nice.
Sam Browne "Oh, What A Night For Romancing!" (ASV, 2003)


London-born Jazz Age crooner Sam Browne was one of England's best and most prolific singers of the 1920s and '30s... This is a sweet, sweet set of a couple of dozen vintage tunes culled from the 1000-plus songs he's thought to have recorded in his career. It's classic "sweet band" material, mostly standards pulled from the repertoires of Bing Crosby and Fred Astaire -- romantic, sentimental material, with delightfully genteel accompaniment from many of the great British dance bands -- Bert Ambrose, John Firman, Jack Hylton, Syd Lipton, George Scott-Wood, Lew Stone and others back Browne up on these tracks, all recorded between 1930-49. I love this kind of stuff... I could listen to it for days on end... and have! Highly recommended -- if you like Al Bowlly, or even Bob Eberle, then this is a disc you've got to check out.
Henry Burr "Anthology: The Original King Of Pop" (Archeophone, 2005)


Robust renditions of fusty old favorites, sung by Canadian-born tenor Henry Burr, who was one of the most popular North American performers of the 1920s. His real name was Harry McClaskey, but he recorded countless singles under a bewildering barrage of aliases, with Henry Burr being the best known. Burr had a long string of hits, popularizing early Tin Pan Alley classics by Irving Berlin and his contemporaries. You have to be open to the corny vibe of the pre-jazz era, but this collection, which includes over two dozen songs from 1903-1928(!) is a rich and rewarding cross-section of American popular music from a distinctly bygone era. Oldies fans will be thrilled.


<! In the '20s, Henry Burr was what would eventually come to be known as a pop phenomenon, although back in his era people might have thought that was some kind of new soft drink. Henry Burr was a stage name, and not the only one used by Harry McClaskey. He was also known as: Alfred Alexander on Pathe records; Alfred Knapp on Diva, Harmony, and Velvetone; Harry Barr on Harmony; Harry Haley on Apex and Cameo; Henry Gillette on Aurora; Irving Gillette on Edison and several other labels; Robert Bruce on Empire, Operaphone, Pathe, Perfect, and Emerson; Shamus McClaskey on Pathe and Emerson; and Lou Forbes on Crown. With the exception of Edison, he also used the Henry Burr monicker with all of these labels. The resulting discography would make even the most prolific denizen of New York's Lower East Side avant-garde scene weep with shame. Under all these names, the vocalist was credited with making some 5,000 phonograph recordings. He also performed throughout North America, and was one of the first and few Canadian artists to crack the market in the United States. Despite all this, he remains one of most the forgotten recording artists of all time. He began his singing career as a young tenor performing in local churches in the colorful port town of St. John, New Brunswick. His first important concert appearance was in 1901 at the St. John Opera House with the Scottish soprano Jessie Maclachlan. The same year, Metropolitan Opera baritone Giuseppe Campanari came to perform at the same venue and was asked to listen to McClaskey sing. His reaction was to insist that the young man head to New York for more advanced musical training. Following the older performer's advice, he headed for New York City and found singing work as a church soloist. More importantly, he was one of the first artists to record for Victor, at that a point a brand new company, as well as what was then called Columbia Graphophone and the daddy of them all, Edison. He studied with noted teacher John Dennis Meehan and Ellen Burr, swiping the latter's name in tribute when he began making records. His first hit came with "In the Shade of the Old Apple Tree." He joined a vocal group called the Columbia Quartet, which later evolved into the Peerless Quartet. He began managing this ensemble in 1912 and over the next 15 years it, and a later offshoot called the Sterling Trio, was one of the most popular recording groups in America, churning out hundreds of popular songs on 78s. Between 1916 and 1928, in addition to recording, Burr managed and toured North America to smashing success with the Peerless Quartet, Billy Murray, and others in an ensemble accurately called the Eight Famous Popular Victor Artists. But the group could have eventually changed its name to Eight Artists Who Are Out of Style. Radio, movies, and new developments in jazz resulted in Burr's sentimental style becoming no longer in demand. He disbanded his group in the late '20s and made several solo recordings on smaller labels, then started freelancing and working for the CBS network. He was a regular performer on Chicago-area radio programs, but apparently lost a great deal of the fortune he had accumulated in the stock market crash. At 59, he died of throat cancer and heart failure, and was buried in an unmarked grave in Kenisco, NY. The largely forgotten legend began to be revived near the end of the 20th century, when several enthusiastic record collectors began a Burr research project. ~ Eugene Chadbourne, All Music Guide >

Don Byron "Bug Music" (Nonesuch, 1996)



An irresistibly upbeat, perky tribute to the music of cartoon music composer Raymond Scott and swank swing cosmopolitans John Kirby and Duke Ellington, three composers who each explored introducing classical touches into the big band context. Byron brings a bright modern touch to these giddy old ditties, and a playfulness that's a pleasant change of pace from his normal, more "serious" artistic aspirations. A bunch of younger jazz cats pitch in, among the more notable players are Steve Bernstein, Joey Baron and Steve Wilson. Folks in search of some easily digestible, poppy middlebrow jazz fun should check this disc out. It's a gas.
---
More Jazz Reviews -- Letter "C"
---



---