<! MP3 03/21/10, 09/12/10 > <! update 00/00/00 > <! pix 03/21/10, 09/12/10 > <! icons 01/31/11 >
---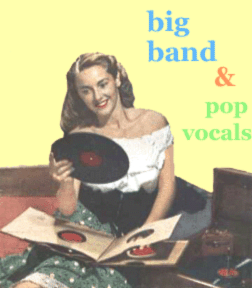 Hi -- welcome to my Jazz and Swing music section. This page includes reviews or records by artist under the letter "S". More reviews and artist profiles can be found at the Main Jazz Index
---
A | B | C | D | E | F | G | H | I | J | K | L | M | N | O | P | Q | R | S | T | U | V | W | X, Y & Z | Comps | Main Jazz Index | Jazz Books & Music Guides
---

James Scott "The Complete Works -- Rags, Waltzes & Songs: 1903-1922" (Basta, 2001)



The legacy of pre-jazz piano superstar Scott Joplin looms so large over the history of ragtime music that it is often difficult to imagine or recall that he had contemporaries, and even comptetitors of note. Foremost among those was a Missourian named James Sylvester Scott, whose heyday in the Kansas City nightclub scene roughly coincided with that of Scott Joplin. This is an outstanding 2-CD set which collects all of Scott's known works, ably performed by ragtime revivalist Guido Nielsen. This recording is a real gift to modern listeners: like Joshua Rifkin's groundbreaking renditions of Joplin's classic compositions, these deft, well-recorded modern performances bring this antique pop style back from the musty confines of museums and mechanical piano rolls to infuse it with the liveliness, warmth and humor it had back at the turn of the 19th and 20th Centuries. You'll find yourself listening to these discs over and over, enchanted by the beautiful, engaging, richly melodic performances. Definitely recommended. (The intricate album art by Chicago cartoonist Chris Ware, of Acme Novelty Theatre fame, is an added bonus!)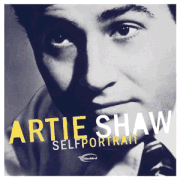 Artie Shaw "Self Portrait" (RCA-BMG/Bluebird, 2001)



Fans and collectors will consider this 5-CD set a fairly definitive look at Shaw's career -- and well they should, since Shaw himself sifted through the vaults and picked out the stuff he thought was the best. There are all the big hits -- "Star Dust," "Begin The Beguine," "Frenesi" -- in both the original studio versions, as well as live and in later, more orchestral reworkings. Several layers of his artistic growth are included, revealing the ongoing balance between art and commerce, with his jazz-meets-classical pretensions, his Kentonesque explorations of Latin and other world motifs, and plenty of hyperactive Dixie-derived "hot" jazz numbers to show where his roots lay. Some of the postwar work shows Shaw slowing down for swankier (and sometimes bland or blaring) pop-orchestral material, not all of which is all that engrossing. But the sweet stuff sure is sweet... You can get a lot of it on more modest best-of sets, but an enterprising listener will find this collection gives you a good chance to make your own best-of set, one which can dig deeper into the Artie Shaw mystique... If you can afford it, this is one of the best looks at his work you're likely to find.
Ben Selvin "Volume 1: The Columbia House Bands" (The Old Masters, 1998)

Ben Selvin "Volume 2: The Columbia House Bands" (The Old Masters, 1998)

Ben Selvin "Dardanella" (ASV-Living Era, 2000)

Ben Selvin "Sounds From The Roaring Twenties: 1924-1926" (Timeless Records, 2005)



Frank Sinatra "Sinatra Sings Cole Porter" (Columbia Legacy, 2003)



Rare and previously unreleased versions of songs from the Cole Porter canon, taken from radio performances and other sources, dating back to the late 'Forties. In many cases the arrangements are fairly pedestrian, and Sinatra's vocals are less adventurous than they would later become... Still, it's nice to hear such great tunes, and to hear the material of a master songwriter tackled by an artist who is in many ways still finding his voice... Sinatra fans should be thrilled to hear these long-lost sessions!

Frank Sinatra "Sinatra Sings Gershwin" (Columbia Legacy, 2003)



Frank's homage to the preeminent highbrow sibling tunesmiths of his times, with three songs that were released as singles in the late '40s, and over a dozen other performances that find official release only just now. Jane Powell and the Pied Pipers vocal ensemble pitch in on a recently-unearthed 1947 tribute concert; Blue Eyes is in fine form, still working through a transitional phase from his role as a bobbysoxer swoonmeister to the more mature ham that he would become. Not all the arrangements and orchestrations are first-rate, but it's still pretty swell. Nice batch of rarities that should make Sinatra fans swoon.

Frank Sinatra & Antonio Carlos Jobim "Albert Francis Sinatra & Antonio Carlos Jobim" (Reprise, 1967)



I almost hate to admit it, but this is a great record... These guys were a really good match. Sinatra's well-studied cool-guy persona is completely suited to the bossa nova aesthetic, and he understands how to sing on top of pop string arrangements (Claus Ogerman, again...). Some of Jobim and Sinatra harmonizations are particularly nice. Apparently a later Brazilian edition of this album came out in the late '70s (on Warner) which contains the entire recording session, including two songs which still have not been reissued elsewhere. (For more on Antonio Carlos Jobim, see the discography page in my Brazilian Music Guide.)
Whispering Jack Smith "Whispering Jack Smith" (Flapper, 1995)


Whispering Jack Smith "Me And My Shadow" (ASV-Living Era, 2000)


Deliciously corny crooning from this 1920s stage and radio star... An American who first made his mark in vaudeville Smith was famous for his "whispering" vocals, an absurdly intimate style which often included spoken interludes and breathy passages. He was also quite popular in Europe, and many of the recordings in this set were made in England, with bandleaders such as Cedric Gibbons. Smith's press told the story of how he lost his lung capacity because of a gas attack in the First World War, although the "whispering" style was just a gimmick, and the war wound was a convenient embellishment. Actually, Smith is notable for being one of the earliest artists to realize the potential for electronic microphones to create an intimacy that would otherwise be impossible to attain, particularly in the old music halls where he first made his mark. This is a nice set that mostly covers his heyday, from 1925-29, although there are a couple of later tracks from 1940 -- by then Smith had long since been eclipsed by other crooners, more stylistically adept singers such as Bing Crosby and Frank Sinatra. The first couple of times I listened to this disc, I thought it was a bit much, and had wedged it into the "a little bit goes a long way" category... But after it got left in the CD carousel for a week or so, and kept getting played night after night, it grew on me. Worth checking out!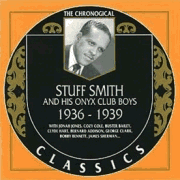 Stuff Smith "The Chronological Classics: 1936-1939" (French Classics, 1998)



It's a Cotton Club hoedown with Stuff Smith, one of the great jazz violinists of swing's golden era... His late-1930s Onyx Club Boys band included jazz luminaries such as Buster Bailey, Cozy Cole and Jonah Jones, backing Smith in a set of funky jive, with plenty of saucy lyrics, drug references (mostly about pot) and jaunty swing riffs and rhythms, and big debts to Cab Calloway and Louis Armstrong. Smith's violin style is indisputably jazzy, but with a rugged, bluesy, rural American edge that isn't present in the work of European jazz players such as Stephane Grappelli, who are a bit tonier and more classically inclined. Smith swings and plays sweet and elegant, but he also saws on the strings, giving a hint of the back-porch origins of American fiddle music. Its great stuff -- highly recommended!
Stuff Smith "The Chronological Classics: 1944-1946" (French Classics, 1996) <! date? >


Stuff Smith "The Complete 1936-1937 Sessions" (Hep Records, 2007)

Stuff Smith "Five Fine Violins: Celebrating 100 Years" (Storyville, 2010)



Valaida Snow "Valaida Vol. I: 1935-1937" (Harlequin, 1992)


Cotton Club-style jazz, recorded abroad by a spunky African-American female vocalist-trumper player with a heavy Louis Armstrong bent. Snow started her career in the black song reviews of the 1920s, during the Sissle and Blake era, and continued on in the nightclub circuit, briefly playing in Earl Hines' band. In the 1930s she set out to become a solo star by moving to Europe, where jazz was very much in vogue, but "authentic" jazz players were hard to find. These two discs document her recordings for the Parlophone label in Great Britain, as well as several later sessions in Sweden and Denmark. Muffled sound quality mars these discs, but they are still worth checking out. The bands themselves were not top-flight and occasionally muff their riffs or fall a bit flat -- Volume 1 opens with a set of songs on which the trumpet and sax players are wildly unable to play in tune -- but fans of Tin Pan Alley pop should still dig these rare recordings. At peak form, Snow was cute as a button, and sizzling hot as well.
Valaida Snow "Valaida Vol. II: 1935-1940" (Harlequin, 1992)

Valaida Snow "Queen Of Trumpet And Song" (DRG, 1999)


A 2-CD set...
Valaida Snow "The Chronological Valaida Snow: 1933-1936" (Classics, 2000)


Valaida Snow "The Chronological Valaida Snow: 1937-1940" (Classics, 2001)


Valaida Snow "The Chronological Valaida Snow: 1940-1953" (Classics, 2004)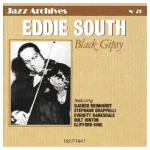 Eddie South "Black Gipsy: 1927-1941" (EPM Jazz Archives, 1993)


An excellent collection of swing violin classics from Missouri-born Eddie South, a classically trained violinist who found fame as a jazz player, incorporating blues and country riffs as well as gypsy melodies and sleek modern swing. South toured Europe as a young man in the 1920s, and returned in the early '30s to jam and record with gypsy-jazz legends Stephane Grappelli and Django Reinhardt; later, he would work with French jazz violinist Michel Warlop, as well as in the bands of Earl Hines and others. Although never quite a household name, South was an elegant and dynamic soloist, as these well-chosen recordings attest. The earliest tracks show his Vaudeville and blues roots, including some nostalgia-drenched harmony-vocal numbers lie Gus Kahn's "My Ohio Home" and Gene Austin's "The Voice Of The Southland." Later songs are sleeker, showing the progress of violin jazz into a more refined style (although South's collaborations with Grappelli and Reinhardt, such as "Daphne," are sizzling.) Great stuff, definitely worth checking out!
Eddie South "The Chronological Classics: 1923-1937" (French Classics, 1997) <! date? >

Eddie South "The Chronological Classics: 1937-1941" (French Classics, 2002) <! date? >

Eddie South "Dark Angel Of The Fiddle" (Soundies, 2000)


Eddie South "The Cheloni Broadcast Transcriptions: Recorded In Hollywood 1933" (Jazz Oracle, 2006)


Complementing the Soundies collection above, here are more live-in-studio recordings made for radio transcription discs...
Eddie South "Eddy South And His Orchestra" (Chess, 1951) (LP)

Eddie South "The Distinguished Violin Of Eddie South" (Mercury, 1959) (LP)





<! 1959 mono LP vinyl Mercury MG 20401. Songs : C-Jam Blues / Around The World In 80 Days / Currant Jelly / I Hadn't Anyone Till You / 1166 / Czardas / Liebesfreud / Nobody Knows The trouble I've Seen / Assurance / Fiddle Ditty / Hejre Kati > <! TRIBUTE ALBUM: Various Artists "THE MUSIC OF EDDIE SOUTH: VIOLIN JAZZ" (Dorian, 2010) B003E113P8 B003J2X7SI >

Muggsy Spanier "Muggshot" (ASV Living Era, 1994)


A nice overview of trumpet player/cornetist Muggsy Spanier, a Dixieland original who kept at it long enough -- as the rest of the jazz world passed him by -- that he could almost be considered a revivalist by the late 1940s. If you enjoy artists like Sidney Bechet, Eddie Condon or Jess Stacy, Spanier's right up there in their league. And this is a good selection of his work!
Muggsy Spanier "The Chronological Classics: 1939-1942" (French Classics)

Muggsy Spanier "The Chronological Classics: 1944" (French Classics)

Muggsy Spanier "The Chronological Classics: 1944-46" (French Classics)

Muggsy Spanier "The Chronological Classics: 1949-1954" (French Classics, 2005)


Later recordings, some played sweet, some played hot. I kind of zone out on the fast stuff; that's where the retro feel comes through as more by-the-numbers, while the slow stuff has a more soulful feel. Still if you like Dixieland/trad jazz, this is pretty smokin' stuff! Note: this is all instrumental material, except for a pair of songs featuring corny crooner Buddy Charles, "Moonglow" (which I liked) and "Sunday" (a little less so...) This also features an epic, ten-minute jam on "Careless Love," which has some particularly lyrical riffs.

Spirits Of Rhythm "1932-1934" (Retrieval, 1995)


Smooth jive vocals, midway between the chaotic hilarity of Slim Gaillard and the swank harmonies of the Mills Brothers. Along with all the hepcat stuff, the Spirits also sang plenty of cornball material, although they always did it with a wink and nod. On several tracks they back Ella Logan, one of the superior blues singers of her time, and those tunes are particularly nice. This Dutch import has since been mirrored by a release on the Classics label... That one probably has even better sound quality, but any way you're able to track this music down, you'll be ever so happy. Fun stuff.

Spirits Of Rhythm "1933-1945" (Classics, 1999)



I haven't heard this disc (yet), but I imagine it is quite, quite good. For one thing, it covers a longer time period than the collection above, and I would guess that these guys just got better and better as time went by. Plus, the sound quality on these Classics collections is always quite nice. Worth tracking down.

Jo Stafford "On Capitol" (Collector's Choice, 2000)


Among the dozens of swing gals and singing starlets of the 1940s, Jo Stafford stood out as one of the most natural, relaxed vocalists of the era... Comfortable with up-tempo jive and slushy sentiment alike, Stafford led the transition from big band to pop vocals. Along with her husband, the equally versatile Paul Weston, Stafford helped define the post-war pop sound, combining a legitimately bluesy jazz sensibility with a semi-squaresville style of presentation. Stafford was one of Capitol Record's earliest stars, and this CD is a nice cross-section of her work. This is actually a bit of an odds-and-ends collection, but it's got plenty of great stuff. One highlight is the stunningly sexist "Housework," an Irving Berlin song from 1949 in which Rosie The Riveter recants her career ambitions, in favor of "baking the pie/that will keep my guy/at home..." Yow! Who could ask for more??

Jo Stafford "Autumn In New York" (Capitol, 1955)


Jo Stafford "Starring Jo Stafford" (Capitol, 1955)


Stafford at her slushiest, and Weston at his most subdued. These two mid-'Fifties albums, which have been reissued together on a single CD, find Jo cooing and mooing in the Eisenhower era fashion; the melody and bounce of the band seems almost entirely subsumed to her voice: "pop vocals" taken to the extreme. I had a hard time getting into this, and found both albums to be rather static and monotonous.

Jo Stafford "The Columbia Hits Collection" (Collector's Choice/Corinthian, 2001)



When Stafford and Weston moved over to Columbia Records in 1950, their proclivity for novelty tunes far outpaced the straight romantic material. Country covers were particularly big, as seen in several early '50s Hank Williams songs, done cornball pop style, and remakes of hits by Lefty Frizzell and Pee Wee King. The arrangements are generally not as classy or considered as the Capitol material -- Sinatra's muse suffered suffered mightily under the Columbia system around the same time -- but there are still great moments here. Sometimes it's just fun to hear the corny techniques they tried in the studio; on other songs they would let Stafford loose on a legitimate ballad, and she would invariably shine like a diamond. Overall, this 29-song sampler of her Columbia years is pretty sweet.

Kay Starr "The Best Of The Standard Transcriptions" (Soundies, 1999)



An absolute delight for fans of this husky-voiced, savvy pop singer, performing both with a punchy studio orchestra, and in the most intimate of settings, accompanied only by guitar and violin (Les Paul and Joe Venuti, no less!) Starr's command of phrasing and emotion are masterful; she nails song after song in this rich collection of torch songs and standards... A great 2-CD set of rare recordings from 1948-49, when her postwar career was really starting to take off, revealing a confident Starr giving the world her best. Recommended!

Kay Starr "The Essential RCA Singles Collection" (Tarragon, 1999)


Right at the height of her popularity on the Capitol label, Starr jumped ship over to RCA, where she promptly scored a #1 Pop hit with the 1955 novelty number, "The Rock And Roll Waltz." It was a mixed blessing: Starr thereafter found herself saddled with goofball material for the remainder of her four-year tenure on the RCA label. It was all a lark for the bandleaders at the time, as studios sped up tempos and glitzed up the arrangements in an odd, schitzophrenic attempt to keep up with the kids, and yet not admit that they were pandering to their audience. Here, Starr works with the likes of Hugo Winterhalter, Pete King and Joe Reisman, none of whom seem to connect with the sultry depth she was capable of summoning, particularly with her old arranger, Harold Mooney. Nonetheless, she delivers sincere and solid performances, amid the manic, whizz-bang clatter of the post-big band pop arrangements... Her stuff on Capitol is more noteworthy, though, and while this disc brings back some of her neglected material, I personally didn't find this to be a disc that I would return to often.

Joe Sullivan "The Chronological Joe Sullivan: 1933-1941" (Classics, 1995)


Pianist Joe Sullivan was a long-time favored accompanist of both Bing Crosby and Bing's brother, Bob. Sullivan led his own combos from time to time, and was given studio time by the great John Hammond to record a few sweet sides on Columbia and Parlophone. This is the first volume of Sullivan's work done under his own name; the best recordings on here are piano solos that show his gracefulness and melodic warmth (and a heavy debt to Fats Waller). The tracks recorded with a full band get a little more raucous and less subtle. Still, all in all, this is a mighty fine set. Worth checking out.
---
More Jazz Reviews -- Letter "T"
---



Main Jazz Index
Pop Music Index



---