<! MP3 03/19/10, 08/22/12 > <! pix 03/19/10 > <! icons 01/31/11 > <! UPDATES: 03/19/10 - partial 08/22/12 - more Andy Kirk, KC5 >
---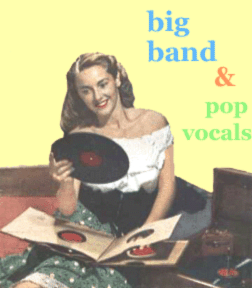 Hi -- welcome to my Jazz and Swing music section. This page includes reviews or records by artist under the letter "K". More reviews and artist profiles can be found at the Main Jazz Index
---
A | B | C | D | E | F | G | H | I | J | K | L | M | N | O | P | Q | R | S | T | U | V | W | X, Y & Z | Comps | Main Jazz Index | Jazz Books & Music Guides
---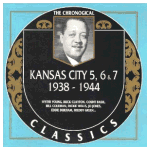 The Kansas City 5, 6, & 7 "Chronological Classics: 1938-1944" (Classics, 1994)


Several small-band combos featuring an overlapping series of high-power Kansas City jazzcats, including Buck Clayton, Lester Young, Freddy Green and Dickie Wells, and even Count Basie in one lineup (the KC7). The classic, robust, rolling Kansas City sound is given a mellow twist - Freddy Green's sleek electric guitar solos are a nice touch, and also sound before their time. Nice stuff... Not earth-shattering, but nice.
The Kansas City 5, 6, & 7 "The Alternative Takes In Chronological Order: 1938-1944" (Neatwork, 2002)


Similar material, but alternate takes... The liner notes even advertise this disc as "complimenting the French Classics" collection above. So, yay. (Note: You can also find a lot of this material released under the names of individual artists -- Basie, Lester Young, etc. Welcome to the world of jazz-fan completism.)

Karady Katalin "Archiv Felvetelek: 1939-1949" (Pepita, 1979)
I stumbled across this old LP by accident and was thoroughly enchanted... It was exactly what it looked like: a collection of recordings by a Hungarian film star/diva from the pre-war era -- stylish, sultry torch songs very much along the lines of Edith Piaf, or even Marlene Dietrich and Lotte Lenya. Although Karady is a national institution in Hungary, her music is practically impossible to find anywhere else, which is a real shame, since she was a fabulous singer. As an internet DJ from Budapest told me, Karady is the kind of artist everyone in Hungary owns an album by, but it's usually something passed down to you from their grandparent's record collection. I am, by the way, looking for more information about this artist, and anyone who has info to pass on, please feel free to write me and let me know... (Here's what I know so far: Katalin was born in Budapest in 1912, and emigrated to the US after WWII, and died in New York City in 1990. She starred in several films written by Zilahy Lajos; apparently a documentary film about her life is/was being made by a fellow named Basco Peter... I'll keep you all posted as I find out more...) (Update: here's a great webpage that seems to have gone up recently, with a detailed biography page... And an article by Lucy Mallows that was recommended by a Slipcue reader... cool!)
Gene Kardos & Joel Shaw "Volume 1: New York Jazz In The Early Thirties" (The Old Masters, 1999)

Gene Kardos & Joel Shaw "Volume 2: New York Jazz In The Early Thirties" (The Old Masters, 2001)


Kitty Kallen "The Kitty Kallen Story" (Sony, 1992)


As the sultry songbird on the steamy WWII Harry James chart-topper, "It's Been A Long, Long Time," Kitty Kallen was one of the best-known and most adored big band singers. She did alright for herself as a solo artist as well, racking up several Top 40 hits until a bout of psychosomatic mic fright left her unable to sing for several years in the late 1950s. Later, after a brief early '60s comeback, other health problems permanently prevented her from continuing as a performer, sadly sidelining one of the purest voices American pop had heard in its formative heyday. This 2-CD set covers the breadth of Kallen's career, starting with her best-known hits from the early '40s, then topping those off with a perhaps-too-generous helping of later recordings, including several remakes of wartime favorites, rearranged in the '50s and '60s. This collection is definitely too light on her early work, but still pretty nice for anyone who wants to appreciate Kallen as a stylist in the pop vocals era, and it generously gathers material from several different labels. A nice set, certainly worth checking out, especially with the inclusion of some highly informative and entertaining liner notes that feature extensive interview quotes from Kallen herself... who was quite a character!


<! 133 x 130 >

Kitty Kallen "Band Singer" (Collector's Choice, 2001)


If you felt miffed by the dearth of older, classic Kallen crooning on the Story collection reviewed above, then check this puppy out... It's got all her early recordings with the Jack Teagarden and Harry James' bands, made for the Columbia label in the early 1940s, when she was clearly at her peak, and even has alternate takes of "Long, Long Time" and "I'm Beginning To See The Light..." A fan's delight! Sadly, her recordings with Artie Shaw and Jimmy Dorsey aren't also included, but nonetheless, this disc is probably the single best Kallen collection out on the market today. Recommended!


<! 130 x 127 >

Sammy Kaye "Wanderin' " (Dutton Vocalion, 2003)


Bandleader Sammy Kaye represented the squarer, more commercial end of the Big Band era, taking his cues from the workmanlike Glenn Miller, but restricting his dance music to an even more controlled, brisker, less lyrical style. It's fine stuff, though, emblematic of the times and well-packaged pop music... This generously programmed 26-track set features a wide swath of Kaye's postwar work, from 1945-50. Almost all the songs feature vocals, with lesser-known singers such as Don Cornell, Laura Leslie and Johnny Ryan, as well as the Kaydets vocal ensemble. It's not immortal, timelessly poetic music (as many of the big band records were), but it is a nice slice of nostalgia, and perfectly fine in its own right. Worth checking out!
Herman Kenin "Herman Kenin's Multnomah Hotel Orchestra & The Garden Dancing Palace Orchestra" (The Old Masters, 2001)


Stan Kenton "The Chronological Stan Kenton: 1940-1944" (Classics, 1995)



Kenton, as heard in these early works, was perhaps the most mathematical and controlled of bandleaders during the big band era, stiff as a board, really, and something of a lofty-headed slummer. Of course, that's all projection on my part -- I've never read anything about the man, but that's how the music sounds. Ornate, complex, innovative arrangements, but where's the sense of fun? Includes an early version of "Artistry In Rhythm," as well as titles such as "Etude For Saxophones" and "Harlem Folk Dance." He has two vocalists here to break up the heaviness of his arrangements: both Red Dorris and Gene Howard are total drips, strictly from squaresville, but dynamite damsel Anita O'Day is a revelation: on her handful of tunes she saves this disc from sheer tedium.
Stan Kenton "The Chronological Stan Kenton: 1945" (Classics, 1995)


Stan Kenton "The Chronological Stan Kenton: 1946" (Classics, 1995)


Stan Kenton "The Chronological Stan Kenton: 1947" (Classics, 1995)


Stan Kenton "The Chronological Stan Kenton: 1947, v.2" (Classics, 1995)



This edition of the Kenton band featured saxophonist Art Pepper, drummer Shelly Manne, Brazilian guitarist Laurindo Almeida as well as spots by Jack Constanzo, Dizzy Gillespie and Flip Philips... Say what you will about Stan Kenton... the man sure had an eye for talent!

Stan Kenton "Portraits On Standards" (Capitol, 1954/2001)



This CD combines Kenton's original 1954 Standards albums, along with a few extra tunes from the same era. In Kenton's band at the time were notable players such as Zoot Sims, Lee Konitz and Art Pepper, as well as Bill Russo, who was tapped to do the arrangements for the first Standards disc, which was intended as a lightweight sop to the pop market. Kenton, of course, was way more into playing harder, more challenging, ornate material, but the dance music helped pay the bills. The result is an album that softens Kenton's muscular, mathematical style, and makes him more accessible to the average jazz or pop fan. The extra goodies on this disc also give a taste of Kenton's avant leanings (which, I have to admit, fit his temprement better...) A classic of '50s pop.

Stan Kenton "The Complete Capitol Studio Recordings Of Stan Kenton: 1943-1947" (Mosaic, 1995)


For those who want to go whole hog in exploring Kenton's early years as a brash big-band auteur, this 7-CD bos set is the Holy Grail, gathering everything Kenton recorded inside the Capitol studios. Tons of talent a lots of big ideas... Also, great sound quality and scholarship in the accompanying booklet. Jinkies!

The King Sisters "Swingin' On A Star" (Collector's Choice, 2001)


For those who found the Andrews Sisters sound too rough-hewn and not "pop" enough, came the King Sisters, the Salt Lake City siblings who were the vocal centerpiece of Horace Heidt and Alvino Rey's prewar bands. This disc gathers some of their wartime 1944-45 Armed Services recordings, made after Alvino Rey had actually enlisted disbanded his orchestra... It's an able recap of their repertoire along with plenty of popular hits of the day, such as the title track and Bobby Troup's "Route 66..." Not as jazzy as other big band-era vocal groups, but a fair glimpse of things to come in the postwar vocal world.

Andy Kirk & Mary Lou Williams "Mary's Idea" (MCA/GRP, 1993)


In 1931, when bandleader Andy Kirk found himself stuck in Kansas City with one of his key musicians unable to perform, he lucked out by finding pianist Mary Lou Williams available to fill the slot. Williams, one of the most gifted musicians of her time, soon joined Kirk's Twelve Clouds Of Joy as a full-time composer, arranger and soloist. Williams had a deft, fluid touch, and swiftly established herself as one of the most unique voices in modern jazz. These recordings, made for the Brunswick and Decca labels, are from 1936-41, all several years after Williams had joined the ensemble. As the title implies, these all bear the soft but solid stamp of her artistry -- like many swing albums, it does get a bit repetitive taken as a whole, but song by song, it's all sublime. This disc is predominantly instrumental, although there are several lovely vocal numbers, featuring Harry Mills, Pha Terrell, and one by drummer Ben Thigpen. Sweet stuff! This particular CD seems to be out of print, but it's worth searching for, as are any other Kirk/Williams collaborations of similar vintage.
Andy Kirk "The Cronological Andy Kirk: 1929-1931" (Classics)


Andy Kirk & His 12 Clouds Of Joy "The Chronological Andy Kirk: 1937-1938" (Classics, 1991)


Jazz critic Scott Yanow (whose writing I greatly admire) tartly disparages these recordings due to the presence of "pop singer" Pha Terrell, the voice behind one of the band's biggest commercial hits in the late 1930s. To Yanow, these vocal numbers are a distraction from the tremendous compositional and instrumental power at the band's disposal, and away from the hard jazz that Kirk and Williams were able to produce. As a fan of "sweet" big band music and big band-era vocals, though, I would like to offer a voice of dissent: Pha Terrell was a smooth, sly, entirely enjoyable crooner, and these recordings are actually quite nice. For one thing, they are a nice break from the brisk instrumental run-throughs which the band was also known for, which -- quite frankly -- I find a bit monotonous. If you like Bing Crosby or Russ Columbo, these Terrell tunes will also tickle your fancy. Wish I'd picked up the other early volumes in this series while I had the chance!
Andy Kirk "The Cronological Andy Kirk: 1938" (Classics)

Andy Kirk "The Cronological Andy Kirk: 1939-1940" (Classics)

Andy Kirk & His 12 Clouds Of Joy "The Cronological Andy Kirk: 1940-1942" (Classics, 1993)


Crooner Pha Terrell had left the band by this point, to be replaced by vocalists June Richmond and Henry Wells; Richmond's husky but uninspired vocals may get on your nerves after a while. The band is still ahead of the pack, though, turning towards a rugged R&B style not unlike that of Earl Hines or Count Basie. This more aggressive approach starts sounding brassy and shrill after a while, but there are still plenty of gems on this disc, and Kirk was definitely ahead of his time, pioneering the bluesy style that many black bands would adopt in the post-big band era after World War Two. Recommended!
Andy Kirk "The Cronological Andy Kirk: 1943-1949" (Classics)

Ed Kirkeby "Vol. 1: The Columbia House Bands" (The Old Masters, 1997)


Dorothy Kirsten "Three Classic Albums From..." (Collector's Choice, 1997)


An interesting outing for the folks at Sony's reissue department -- This disc gathers together three early '50s LPs recorded by a light opera singer with a penchant for singing standards. The first two - Songs Of George Gershwin and Songs Of Jerome Kern -- were arranged by Percy Faith and are super-slushy and a little on the slow side; the third , Tropical Love Songs, is a little more adventuresome, although Kirsten seems to have had her greatest affinity for the works of Kern. It parts this is charmingly stilted; elsewhere it's quite heartfelt. At any rate it's a nice glimpse into a very different view of "pop" music... and definitely something off the beaten path. If you'd be interested in a non-torch song presentation of standards singing, then you might want to give this a try.


<! 111 x 108 >

Ernie Kovacs "Ernie Kovacs Record Collection" (Varese Sarabande, 1997)


This disc will be a sheer delight to any fans of the late Ernie Kovacs pioneering TV comedy/variety show of the early 1950s. Music was always a passion of Kovacs' and an important element to his show, and this disc (yeah, okay, it's actually a collection...) features warped, oddball performances of pop, classical and novelty tunes by artists such as Yma Sumac, Ferrante & Teicher and Esquivel, as well as a croon or two by Kovacs himself. The real gem is Robert Maxwell's "Song Of The Nairobi Trio" (aka "Solfeggio"), which was the theme to a recurrent -- and always hilarious sight gag involving three mechanical musical apes (one of whom was invariably played by a costumed Kovacs...) Just the sound of the song alone will bring a smile to anyone who's seen the skit before. In some ways this is just another kitschy set of '50s exotica; but for me the Kovacs mystique is enough to set this disc in a separate category. Recommended. (You might also want to check out some of Kovacs' classic material, via any one of these... fabuous... websites.)

Gene Krupa "That Drummer's Band: 1938/45" (EPM Jazz Archives, 1996)


A well-selected cross-section of Krupa's best early recordings, featuring plenty of hot swing, and vocals by a young Anita O'Day. Generally speaking, I find Krupa's solo work in the big band era too flashy and manic; he seems to have been shooting for a macho, rock'n'roll-ish intensity, playing harder than anyone else, while neglecting the subtlety and richness of tone that characterized the best swing recordings. The superlative trumpet player Roy Eldridge makes up for some of this, but he's also pretty "hot band" oriented, and even his contributions often feel too breakneck and pre-bop for the tunes to really sink in. The vocal numbers, with either Irene Daye or Anita O'Day, are the standouts for me.

Gene Krupa "The Complete Chronological Gene Krupa: 1935-1938" (French Classics, 1996)

Gene Krupa "The Complete Chronological Gene Krupa: 1938" (French Classics, 1996)

Gene Krupa "The Complete Chronological Gene Krupa: 1939" (French Classics, 1998)

Gene Krupa "The Complete Chronological Gene Krupa: 1939-1940" (French Classics, 1998)

Gene Krupa "The Complete Chronological Gene Krupa: 1940" (French Classics, 1998)

Gene Krupa "The Complete Chronological Gene Krupa: 1940, v.2" (French Classics, 1998)

Gene Krupa "The Complete Chronological Gene Krupa: 1940, v.3" (French Classics, 1998)

Gene Krupa "The Complete Chronological Gene Krupa: 1941" (French Classics, 1999)

Gene Krupa "The Complete Chronological Gene Krupa: 1941, v.2" (French Classics, 1999)

Gene Krupa "The Complete Chronological Gene Krupa: 1941-1942" (French Classics, 1999)

Sydney Kyte/Sydney Lipton "The Two Syds" (Dutton-Vocalion, 2000)

---
More Jazz Reviews -- Letter "L"
---



Main Jazz Index
Pop Music Index


---