<! MP3 05/29/10 > <! outside 00/00/00 > <! pix 00/00/00 > <! icons 00/00/00 > <! states 12/18/19 > <! UPDATES: 00/00/00 - could use more reviews, expansion 01/01/14 - major section expansion 12/15/14 - added all eB with full info, ASINs 02/14/15 - added more eB, also Gary Van bio and albums 04/26/18 - cleared the deck, including reviews of Vokes and Volinkaty 12/18/19 - states, images, repost 02/03/20 - DE-AMAZONED, needs an edit, states > <! Kenny Vernon "Country Happening" (Chart Records, 19--?) (LP) - #CHS 1018 >
---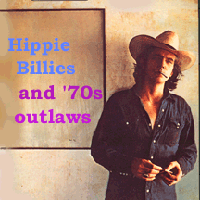 LOCALS ONLY: This is a guide to independent and off-the-radar country musicians from the 1960s, 1970s and early 'Eighties, including hometown performers working in regional oprys, jamborees, dude ranches, casinos, pizza parlors and lounges. They included longhaired country-rockers, red-dirt outlaws, Nashville hopefuls and earnest amateurs, as well as the more country-oriented artists in the bluegrass and southern gospel fields. Many of these musicians toured nationally or regionally while others were strictly hometown folks. These are the people who are often overlooked in the history books but who contributed their talents, hopes and dreams to the country music world, and the aim of this guide is to keep their memories and their work alive. Comments, corrections and suggestions are always welcome.
This page covers the letter "V."





---
HICKS, HIPPIEBILLIES & NO-HIT WONDERS:
A | B | C | D | E | F | G | H | I | J | K | L | M | N | O | P | Q | R | S | T | U | V | W | X, Y & Z | Compilations | State-By-State

---
About This Guide | Thanks | Other Hick Music Styles

---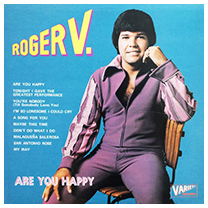 Roger V. "The Roger V Show" (Variety Records, 197--?) (LP)
(Produced by Paul B. English)
An ambitious lounge singer mixing pop and countrypolitan material... The "V" stands for Vazquez, and this robust young fella was a protege of golfer Lee Trevino who helped him along his career... This isn't really a "country" record, per se, though he was from Texas and he covers "I'm So Lonesome I Could Cry" and "San Antonio Rose," so you get a few twang points for that. This set was recorded at ACA studios in Houston with a band that was heavy on brass -- tubas, trombones and whatnot -- along with one guy playing steel guitar. Covering all the bases, right? I guess it worked, because Vazquez landed a gig playing at the Opryland Hotel in Nashville, which is where his next album was recorded.


<! - #RJ-61673 >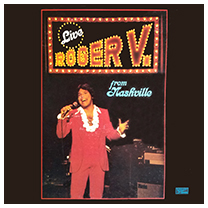 Roger V. "Live From Nashville" (Variety Records, 1978-?) (LP)
(Produced by Johnny Rosen & Bill Harris)
This album memorialized Mr. V's stint at the Opryland Hotel, backed by a band of guys who were largely unknown to me. Although most of his repertoire was pop-oriented, Vazquez made a big effort to ingratiate himself with country fans: the back cover features snapshots taken with several members of country royalty -- Bill Anderson, Roy Clark, Barbara Mandrell, Ronnie Milsap, Kenny Rogers and even old Ernest Tubb, though those celebs don't entirely reflect his act, other than a "Salute To The Grand Old Opry Stars" imitation routine and a cover of Milsap's 1977 hit, "It Was Almost Like A Song," as well as "Malaguena," which was one of Roy Clark's showcase numbers. Meanwhile, there's a big-band oldies medley, and a ten-minute "Tribute To America" tacked on at the end as the big finale. The disc also includes a couple of Vazquez originals, "Don't Fool Around With Me" and "Please Don't Promise Me Forever," which was recorded at RCA Studios (and may have been released as a single?).


<! - #RJ-61678 >

Roger V. "Andrea" (Variety Records, 1983-?) (LP)
(Produced by Bob Moore & Roger Vazquez)
Mr. Vazquez had returned to Houston, Texas by the time he cut this LP, though he still had connections in Music City... This set includes eight songs written by Vazquez, with some tracks recorded at Willie Nelson's Pedernales, Texas studio and others in Nashville... The Texas sessions seem to have included his own band, though I'm not sure about the Music City set...


<! - # - no ASIN 12/01/17 >

Jackie & Arlen Vaden "Just As The Sun Went Down" (Vaden Records, 19--?) (LP)
Pioneers of the Ozark indie scene, Arlen and Jackie Vaden were local Arkansas gospel singers who self-released their own music and sold it by mail, but soon branched out into secular styles, releasing several noteworthy rockabilly and R&B singles in the late 1950s. These two gospel LPs collect several older singles, including tracks that featured artists such as Ray Baker, Onie Wheeler and Bobby Trammell. The songs seem to have been recorded in the late 1950s, though don't quote me on that, okay?


<! - #LP-107 - from Trumann, Arkansas - w Onie Wheeler, Ray Baker, Bobby Tramell - the Vaden label also issued some of these tracks under the "guest" artists' names - - also put out some rockabilly and hillbilly stuff, including a Maddox Brothers & Rose single >

Jackie & Arlen Vaden "Gospel Favorites, Volume One" (Vaden Records, 19--?) (LP)
As with the previous LP, what caught my eye with this album was the presence of other artists such as hillbilly bopper Onie Wheeler and the Bailes Brothers, a family-act duo whose post-war recordings kept alive the haunting, pre-bluegrass style of the Delmore Brothers and the Blue Sky Boys. I think several of these tracks were actually originally released under the "guest" artists' names, so this may actually be more of a compilation album.


<! - #LP-108 ~ 39940 Rite? if so, 1978(!) - w Onie Wheeler, Ray Baker, Bailes Brothers - bc mentions 8-track tape edition http://www.encyclopediaofarkansas.net/encyclopedia/entry-detail.aspx?entryID=7444 >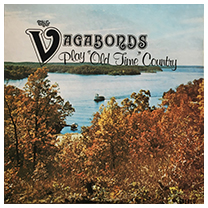 The Vagabonds "Play Old Time Country" (Custom Knof Recordings, 19--?) (LP)
(Produced by Jim Reynolds)
Guitarists Archie Heikkila and Paul Schultz, along with accordion player Eino Kolu, were mine and mill workers from around Saint Paul, Minnesota who got together to jam and cut this album just for kicks. There's some real country stuff on here, versions of "Blue Eyes Crying In The Rain," "Honky Tonk Angel" and "Pick Me Up On Your Way Down," as well as polkas and waltzes and even a bit of gospel. According to the liner notes, they performed in local retirement homes, which helps explain the diverse musical selections... Not sure when this came out, though it seems to have been a late 'Seventies kinda thing.


<! - #CKR-LP-2020 - no ASIN 04/26/18 - no date visible on fc, bc - Archie Heikkila - guitar Paul Schultz - guitar Eino Kolu - accordion - Recorded by Custom Knofs Recordings 1347 Shelby Ave. St. Paul Minnesota Engineer - Jim Reynolds >

Lenny Valen "Lenny Valen" (Lenny Valen Enterprises, 19--?) (LP)
(Produced by Dennis A. Baird, A. J. Rhodes & Ronnie Light)
A self-released album from a guy with an address in Hendersonville, Tennessee. This disc spotlights a lot of original material, with about a third of the tracks written by Valen, others by Mark Swindell, and Dennis Baird, as well as a few cover songs, such as a version of Jimmie Driftwood's "Battle Of New Orleans." This was recorded in Nashville with a mix of A-listers and unknowns; I wasn't able to find any info about Valen himself, but this looks like an interesting record.


<! B01JAOO3PY - 1980s - maybe early '90s? >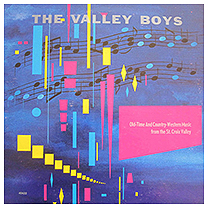 The Valley Boys "Old-Time And Country-Western Music From The St. Croix Valley" (Audiotek Records, 1971-?) (LP)
These fellas were from the Great Lakes region, in Eastern Minnesota, so when they say "old-time music," what they mean is polkas, not Appalachian twang, and that accordions and brass are as prominent in their sound as electric guitars... Side One of this LP is devoted entirely to polkas, while Side Two shows their devotion to classic country, with tips of the hat to Johnny Cash ("Folsom Prison Blues"), Merle Haggard ("Sing Me Back Home") and George Jones ("Walk Through This World With Me"). They also cover some contemporary material such as "Kiss An Angel Good Morning" and "Never Ending Love," two hits from 1971 which (probably) place this as a 1971 or '72 release. The band included Arlyn Benoy on drums, Charles Feyereisen (tuba) and Steve Feyereisen (accordion), Dennis Thorsen (guitar) and Dave Waughtal on trumpet. As far as I know, this was their only record...


<! - #CPO 167 - no ASIN 09/14/17 >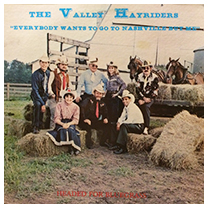 The Valley Hayriders "Headed For Bluegrass" (Lark Records, 1982) (LP)
A nice set by a scrappy little country-and-bluegrass variety band from Warm Springs, Virginia, The Valley Hayriders spotlighted various soloists, notably banjo and guitar picker Richard Blankenship, squaredance caller Tommy Carpenter, gal singers Peggy Ralston and Lisa Roberts, as well as bandleader Jay Hiner, whose indiebilly anthem, "Everybody Wants To Go To Nashville But Me," is an album highlight. The Hayriders followed the same formula as many regional "opry" bands, though there's no info on this album about whether they were attached to any particular venues. Later, in the 1990s, Blankenship and friends helped found a regional community radio station, WCHG, part of the Allegheny Mountain Radio network.


<! - #LRLP-4098 - bluegrass - plus other stuff(?) - no ASIN 04/23/15 https://www.alleghenymountainradio.org/20th-anniversary-richard-blankenship-helped-get-wchg-built-and-played-along-the-way/ >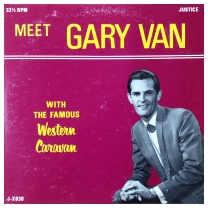 Gary Van & The Western Caravan "Meet Gary Van" (Justice Records, 1966-?) (LP)
(Produced by Leo Teel)
Gary Van (nee Gary Vanlandingham, 1939-1980) was a late-'50 rockabilly rebel and '60s/'70s honkytonk bandleader from Dallas, Texas who exemplified the hard-working, below-the-radar Texas twang artists of the pre-outlaw era. Gary Van crisscrossed the Lone Star State, toured regionally and nationally, did county fairs, prison shows, NCO tours and the like, while also starting his own label (Justice Records) and hosting a syndicated TV show. His band on this album was packed with East Texas locals, including Billy Braddy, Al Posey, Tommy Hargrove and Mac McRae. They play mostly cover tunes of old heartsongs and honkytonk classics, with just one original song, co-written by Gary Van, the timely and topical "Never From Viet Nam," which is basically a patriotic recitation song. Van can be an iffy singer, getting a little "jazzy" singing along with the electric guitar riffs and not always nailing the rhythm correctly. But still, it's a charming and undeniably authentic real-folks country record. I haven't been able to determine exactly when this album came out, but I think the most recent song on it was Dottie West's "What's Come Over My Baby," which came out in 1966, so I'd guess '66 or '67 on this one.


<! - # >

Gary Van "My Favorites" (Justice Records, 19--?) (LP)



<! - #J-1000-1 >

Gary Van "Country Feeling" (Justice Records, 1966) (LP)



<! - #J1600 - year per listing - (TX) notes >

Van Dyke "Deal Me In" (Polydor/Change Records, 1977) (LP)
Canadian country, apparently... Looking forward to checking it out someday.


<! - #CLP-8001 - from Canada - not sure of his/band's name - bc doesn't list musicians, producer >

Bruce Van Dyke "Self Portrait" (Van Dyke Records, 1982) (LP)
A self-released album by a guy from Biglerville, Pennsylvania with covers of some country oldies ("Crazy," "Rocky Top") some rockabilly stuff, one tasty roadhouse tune (Delbert McClinton's "Two More Bottles Of Wine") and one really scary, run-quick!! pop song (Lionel Richie's "Lady," doubtless acquired via Kenny (Sauron) Rogers...) There are also two original songs written by Van Dyke, "Cat In The Long Black Dress" and "Soft Eyes," each co-written with his pal Oscar Spicer and tucked away unobtrusively at the end of Sides One and Two. In the '70s, Spicer and Van Dyke -- whose day jobs were as the local district attorney (and later country judge) and probation officer -- composed several musicals together, including a Bicentennial-themed rock opera, so it's a musical partnership that went back quite a ways. This was, I think, their most country-oriented project.


<! - #CS-8468 - (PA) >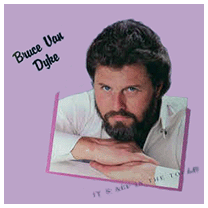 Bruce Van Dyke "It's In The Touch" (Van Records, 1987) (LP)
(Produced by Jim Allison & Danny Chauvin)
Oh, man, just look at that album art! None of that old-fashioned haybales and wood fence iconography for this country boy: he was a strictly modern, well-groomed, nicely coiffed, finely appointed manly-man, in the Earl Conley/Eddie Rabbit/Gary Morris mode. Oh, sure, he might hit the bars with the boys or pop a top when the game is on, but he cleans up nice and knows how to act when company comes over. Sensitive, too, I bet. Despite his Top Forty aspirations, though, Mr. Van Dyke remained a hometown hero, holding down the fort in Englerville, PA. While his previous album was heavy on cover songs, this one is packed with original material, including songs by Jim Allison, Rory Bourke, and others. He might not have tore up the charts, but he sure knew the image he was looking for -- impressively slick-looking for an indie album.


<! - #AV-41327 - a bunch of originals by Jim Allison, Rory Bourke, and others >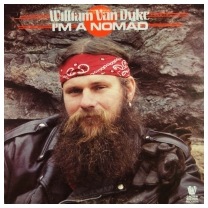 William Van Dyke "I'm A Nomad" (Cactus Saloon, 19--?) (LP)
(Produced by Robert F. Greenle)
Anyone who might've considered, oh, say, David Allan Coe to be a big old poseur might wanna check this guy out... The shaggy-ass William Van Dyke comes straight out of central casting, a hog-ridin' balladeer who sang at the Cactus Saloon in Daytona Beach, Florida, Van Dyke has recorded several albums worth of for-real biker music in which he name-dropped several motorcycle clubs. By the way, does anyone know when this first album actually came out? There's no date on the album, and I've seen it listed as being from the '70s, but a website hosted by one of the guitarists on these sessions says it as early '80s, and I have to say that looks right, based on the graphics. But I can't say for sure. Van Dyke's website isn't very clear about the details, either. Anyone know for sure? Or about his other albums?
William Van Dyke "Hog Ridin' Fool" (Brotherhood Records, 19--) (LP)

William Van Dyke "Combat Zone" (Combat Zone, 19--) (LP)

The Van Hofwegen Brothers "...Present Their All-Time Favorites" (19--?) (LP)
(Produced by Marvin Van Andel)
A traditional/old-timey set by a family band from Bellflower, California, near Anaheim. The Van Hofwegens performing on this album were seven brothers from a family of thirteen(!) siblings who originally lived around Sioux City. A couple of decades before they made this album, the family moved from Colton, South Dakota to Bellflower, which for many years was a Dutch-American enclave. Although the liner notes by producer Marvin Van Andel make constant reference to Christianity and God, this is not a religious album -- the songs are secular, sentimental tunes from an older era, stuff like "Conscience I'm Guilty," "Home Sweet Home," "Little Rosa," "Red River Valley," and "Old Log Cabin For Sale." Most of the tracks are instrumentals, many anchored by John Van Hofwegen on accordion, an instrument with historical resonance in both the upper Midwest and the Southern California country scene. The rest of the band included his brothers Arie (on bass), Bill (rhythm guitar) Bob (electric guitar), Carl (banjo), Herm (dobro) and Mart (rhythm guitar). Although this album is secular, they did play religious concerts, as well as on radio and TV -- a 1974 notice for a show in Long Beach mentions them as "recording artists," so I would guess this came out around then, or not long before.


<! - # - (CA) (SD) >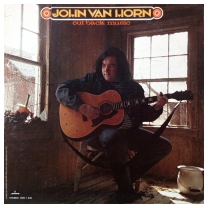 John Van Horn "Out Back Music" (Mercury Records, 1972) (LP)
(Produced by Jay Leer)
This is one of those only-in-the-Seventies style albums... Van Horn was apparently a longtime cohort of Link Wray's, an on-and-off member of his band, starting as far back as 1963, and also played lead guitar in the spinoff group, The Pack, a band that was basically the Wraymen with a minor facelift... Here, he was in sort of a latter-day, oddball jugband mode, with a hint of boogie-band rock, but a definite hippiebilly twang in there as well... A very rough, unpolished singer, he nonetheless landed a contract with a major label, and seems to have been the musical conduit for the stream-of-consciousness lyrics of one Kevin Fitzmorris (who I have no info about at all...) But even with the connection to Wray, it's hard to know just why this record was actually made. It's not quite weird enough to be an oddball super-classic, but it's goofy and unique enough that I'm hanging onto it for a while. Apparently Van Horn has continued playing rockabilly for years, releasing solo work at least as late as 1999... I imagine that this hippiedelic disc was a bit off the beaten track for him.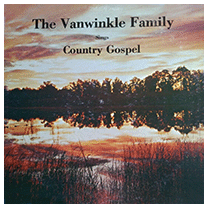 The Vanwinkle Family "Sings Country Gospel" (Central Recording Studio, 198-?) (LP)
(Produced by Delbert Barker)
The presence of old-school, 1950s hillbilly twangster Delbert Barker is what caught my eye on this one -- apparently he settled down in Ohio and started his own recording studio at some point. The clients for this project were Mr. Arnold Van Winkle, his wife Rosella Van Winkle (1945-2019) and their brood, a flock of sons including Frank (playing lead guitar), Greg and Vance. They were residents of Greensfork, Indiana and initially only cut a 45 single at Barker's studio back in 1980, but were so pleased with the results they returned and recorded a whole album. About half the songs are originals written by Mrs. Van Winkle, with the lads playing all sorts of stringed instruments, getting a little help from Barker's in-house studio crew, drummer Roy Cook, Steve Lake on bass, and Dave Zornes on pedal steel. The family name is apparently misspelled on the album, and was Van Winkle on their earlier single, as well as in Mrs. Van Winkle's obituary; no mention of music or this album was given, so they probably weren't an active band and just made this record for fun.


<! - #nv - no date? - (IN) ext >

Darlene Vance & J. D. Smith "Just The Two Of Us" (Transworld Records, 19--?) (LP)
Although this record label was from Bristol, Virginia, I believe James D. Smith and Darlene Smith Vance were a brother-sister duo originally from Pike County, Kentucky. By the time Mrs. Vance passed away in 2001, she and the rest of her family, including JD and her other siblings, had moved to Fort Wayne, Indiana. Not sure when this album came out, but it has an early/mid-'80s look. Although it's mostly cover songs ("One Day At A Time," "Rocky Top," "You Gave Me A Mountain"), there are a couple of originals written by James Smith, "She Took My Heart," and "That's How Love Hurts."


<! - from Bristol, Virginia - no ASIN 01/06/17 I think this was her obit (1945-2001) - JD Smith was her brother(?): http://www.findagrave.com/cgi-bin/fg.cgi?page=gr&GRid=54716666 "Darlene Vance, 55, of Fort Wayne, a Head Start teacher, died Monday, Oct. 29, 2001, at home. She was a native of Pike County, KY. Surviving are her husband, Terry L.; a son, Norman Smith at home; a daughter, Sabrina at home; brothers J.D., Roger D. and Michael Smith, all of Fort Wayne; sisters Dianna Smith and Donna Sudduth, both of Fort Wayne; and two grandchildren. " >

Dwain Varnell & The Southern Comforts "Pickin' It Your Way" (Hill Records, 19--?) (LP)
(Produced by Roger Hill)
A rough-edged country singer and a real-deal farmer from the heartland, Dwain Varnell grew up in Arkansas and moved to Galveston, Indiana in the 1960s. He started playing in local bands back in the 'Seventies and released at least one single, as well as this album. In 1999 Mr. Varnell formed a new group with his sons Billy and Rod Varnell, called Four On The Floor, which played at the local American Legion's weekly jam sessions, though I don't think they ever made a record.


<! - # - no pix - (IN) notes - Hill Records single: "Lonely Barroom Girl" / "A Man'll Do Anything To Get Back Home" (#751228) (on this album?) (1975-?) >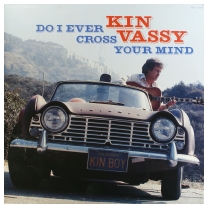 Kin Vassy "Do I Ever Cross Your Mind?" (Mad Bird Records, 1978) (LP)
(Produced by Mike Settle)
Probably best known as a songwriter, Kin Vassy started out in the pre-fab folk-pop band the Back Porch Majority, then he joined the Kenny Rogers' hitmaking country-pop band, the First Edition. Vassy collaborated with Rogers over the years although he also recorded some solo singles in the early '70s, as well as this full-length LP. Backing him are several members of the LA country-rock elite, including on-again/off-again Burrito Brothers John Beland and Thad Maxwell, as well as former First Edition-er Mike Settle. The title track cracked into the Country Top 100, though later singles a couple of years later would briefly bring him into the Top 40.


<! - 1943-1994 Kin Vassy: Rhythm Guitar Linda Dillard: Backing Vocals John Beland: Lead Guitar Lelan Rogers: Recording Supervision Matt Betton: Drums Thad Maxwell: Rhythm Guitar Elmo Peeler: Keyboards Mike Settle: Producer >
Eric Vaughan "...With Judy And The Kosmic Kowboys" (Top Productions, 1976) (LP)
(Produced by Wayne Walters)
A lot better than I thought it would be! The album art looks incredibly dorky, but these Hays, Kansas cowpokes made some nice music, working in a variety of styles. There's a folk-country-meets-AOR vibe that's on the iffier end of things: Vaughan's partner Judy Herman tilts towards a Linda Ronstadt/Judy Collins folk-ish style that can be a little too precious, but when they get twangier, there's some really nice stuff on here. A lot of good original material, too, notably "Keep Playing That Good Country Music," one of two songs written by lead guitarist Lain Wendler, and "Sarah Leigh," the only one written by Vaughan. Other highlights include "Food, Phone, Gas And Lodging," an ode to the Howard Johnson restaurant chain (a song with special resonance for anyone who's driven interstate in the Midwest!) Some nice picking, too, particularly the pedal steel by Doug Ramsey. There's no year given on the album, but the local newspaper The Hays Daily News gave the record a nice plug in August of 1976, so I guess it was a Bicentennial celebration from the heartland... Anyone know more about these guys?


<! - # > <! Jada Vaughan "Wanted: Scott Vaughn's Ideas" (It's Just Country, 1980) (LP) Jada Vaughan "Long Road Home To Texas" (Coyotee Records, 1981) (LP) (Produced by Gary Beck & Jack Gilmer) - #LP-1108 - with Jim Vest on steel guitar, Cliff Parker playing lead, Charley Vaughn on acoustic, and Jada Vaughn singing lead, with backing by the Hardin Trio https://www.discogs.com/Jada-Long-Road-Home-To-Texas/release/9059825 Recorded At – Richey House - includes Jada Vaughn's "Where Are You, Waylon?" - three songs by producer Gary Beck, a couple more by Merrill Lane and one by Barbara Henson >
Scott Vaughan "Wanted: Scott Vaughn's Ideas" (It's Just Country, 1980) (LP)
(Produced by Norman Petty)



<! It's Just Country - label? - yes >
Jack Vaughn "The First Time Around" (Jester Records, 1976-?) (LP)
(Produced by Bob Hale)
Though originally from Etowah, Tennessee, singer Jack Vaughn was living up around Billings, Montana when he recorded this set at Bob Hale's studio, Jester Sounds, methinks around 1976. He covers tunes by Dave Dudley and others, though also contributes a few originals such as his song, "John And Mary." Among the musicians backing him are Alan Meade on pedal steel, lead guitarist Jimmy Nichols and Frank Skidmore on fiddle. As far as I know, this was his only album.


<! - #081276 ~ NR-7857-1/2 >
Sammy Vaughn "This Time Around" (Oak Productions, 1978) (LP)
A handsome young Texan who first headed out to Hollywood to make it as an actor, Sammy Vaughn got into country music after he met Freddy Hart and did some stuff with him. He eventually made he way out to Nashville, though like many hopefuls before and after, he found it pretty hard to make it big in Music City. This album includes an early version of his song, "Victim Of The Pretty Things In Life," which he recorded on all three albums listed here.


<! - # Tracks are: This Time Around \\ I Ain't Up To Forgettin' Her Yet \\ Big Time Rodeo Star \\ All Over Again \\ Until The Next Time \\ The Morning After The Night Before \\ That's All There Is (In The Life Of A Fool) \\ Victims Of The Pretty Things In Life \\ Lets Talk It Over In The Morning \\ Rodeo Bum >
Sammy Vaughn "Sammy Vaughn: Audiograph Live" (Audiograph Records, 1982) (LP)
(Produced by Ron Demmans & Don Kunselman)
For a brief time in the early '80s, the upstart Audiograph label tried to position itself as a viable indie, although most of their clients seem to have been Nashville old-timers who had lost their footholds in the increasingly corporate-oriented 1970s country scene. Audiograph also signed some genuine hopefuls, such as this guy, who really could have made it, as a sort-of George Strait-style neotradder. This album is pretty standard fare, mid-tempo material with not-too-rough vocals, in line with what established singers like Moe Bandy and Ronnie McDowell were pumping out at the time. The songs are kind of a mish-mosh of old hits and newer tunes that were, in effect, being demo-ed by Audiograph, and a new version of Vaughn's "Victim Of The Pretty Things In Life," the only song credited under his name. In keeping with the label's "live" vibe, they even mixed in some obviously dubbed "applause" to give the impression that this was a concert album... Ah, those were the days!


<! - # >
Sammy Vaughn "Songs From The Heart" (Audiograph Records, 1982) (LP)
(Produced by Roy Callaway)



<! - # - 1982-? >


Townes Van Zandt - see artist discography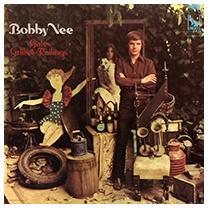 Robert Thomas Velline "Gates, Grills And Railings" (Liberty Records, 1969)
Robert Veline was the given name of '60s pop singer Bobby Vee, who let his hair down and recorded a couple of country-rock albums in the early '70s. I'm curious about this one, but can never quite bring myself to buy it... Someday... someday.


<! - # >
Robert Thomas Velline "Nothin' Like A Sunny Day" (United Artists, 1972)
(Produced by Dallas L. Smith)



<! - # >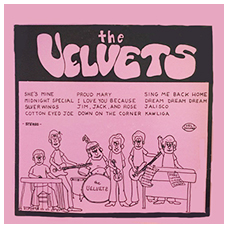 The Velvets "The Velvets" (Vel Records, 197-?) (LP)
(Produced by The Velvets)
An early-1970s frat rock/vocal group from San Antonio, Texas whose repertoire included covers of hippie-era pop songs such as "Born On The Bayou," "Work Together" and "Let It Be," as well as some R&B oldies ("Got My Mojo Working") and some country stuff too, like "The Kind Of Love I Can't Forget" and "I Thought I Heard You Calling My Name." The group included James Farek, Don Florus, Tony Florus, Abel Rodriguez, David Simper, and Joe Woods -- this same lineup remained stable through several albums self-released on the Vel label.


<! - #V-1002 ~ LH-6617/6618 - no ASIN 06/18/15 - no date - Kawliga" marked NOT FOR AIR PLAY... raunchy? >
The Velvets "Volume Two" (Vel Records, 197-?) (LP)
(Produced by The Velvets)



<! - #V-1002 (??) - nv - title? >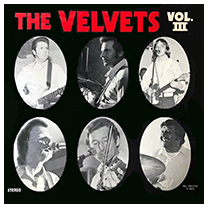 The Velvets "Volume Three" (Vel Records, 1972-?) (LP)
(Produced by The Velvets)
The same original lineup cruises through country songs including Hoyt Axton's "Never Been To Spain," "By The Time I Get To Phoenix," "Kiss An Angel Good Morning," and "Release Me," as well as rock tunes like "Brown Sugar," "Tupelo Honey" and Neil Diamond's "Red Red Wine." As with their other albums, there's no date on this disc, but several of the songs were hits in 1971, so I'd guess late '71 or '72.


<! - #V-1003 - vocalist credits mention James Farek, Don Florus, Tony Florus, Abel Rodriguez, David Simper, and Joe Woods Hoyt Axton's "Never Been To Spain" (1971) "Kiss An Angel Good Morning" (71) >

The Velvets "Kickin' 'N' Rockin' " (Vel Records, 1973-?) (LP)



<! - #V-1004 ~ LH-10783/84 Longhorn? - (TX) notes https://docplayer.net/63117148-Texas-polka-news-salute-to-the-steel-guitar-featuring-cotton-patch-picker-david-simper-by-gary-e-mckee-story-on-page-4-inside-this-issue.html "...VELVET REVELATION In 1961, Donnie Florus and James Farek, from the Flatonia area, (who both had been in The Schuck Brothers) approached David about playing in their new band called The Velvets. David agreed and ended up playing steel guitar for 19 years. The Velvets core members consisted of Donnie and Tony Florus, Joe Woods, James Farek, Abel Rodriguez, and David. What started out as a country Texas Polka News - February 2016 George and the Country Boys at Corn Cob Hill (l-r): Melvin Tousek, Willie Simper, David Simper, and George Simper. band with a rock influence, soon became a well-known country band. After a couple of years with the band, David had enough extra bucks to purchase a pedal steel guitar. This upgrade greatly expanded the band's sound. It took a while to master this sensitive instrument. At a gig in front of the LBJ Student Center in San Marcos the band was playing in the shade of some massive pecan trees. After intermission, David returned to his steel to find that the tree had wept its sap over the strings making it sticky to play and out of tune for the rest of the set. In the mid-60s rock and roll was king with The Triumphs, The Barons, and The Moods ruling the roost. This left The Velvets to focus on country music that quickly developed a hardcore following. At times, they crossed paths playing battle dances which boded well for ticket sales, but also at times turned volatile. Willie Nelson hadn't arrived on the scene to make peace between the country crowd and the longhaired rock and rollers. STANDING ROOM ONLY The band was getting more popular every year. A dance schedule from August 1978 showed The Velvets performing 28 gigs that month. 5 Texas Polka News - February 2016 was a sponsored band, meaning someone else paid the overhead of performing. ROR's popularity grew and they were soon having their gear hauled by an 18-wheeler with stateof-the-art lighting and computercontrolled sound systems. It was a long way from the sparseness of his first band playing at Corn Cob Hill with hardly a PA system. David said that he could have been a grandpa to the rest of the musicians, but they treated him well, and he was with Page 5 them for six years before the grind of the road wore him down as he was still working his day job at Kasper Wire Works in Shiner. After he caught his breath, David was once again drafted into a friend's band that eventually became the Tim Hall Band and this lasted for several years. Presently he is giving goose bumps to folks in Charles and the Fabulous Four. So, check the TPN listings to see this great band. David said, "I would appreciate it." The Velvets (l-r): Tony Florus, Donnie Florus, James Farek, Abel Rodriguez, David Simper, and Joe Woods. Every first Saturday, they played Shiner, the next Saturday they were in El Campo, and Moulton was the following Saturday. This schedule went on for years. This writer remembers frequent gigs at Cistern hall on Sunday nights during the school year. In between standing Saturday dances were dates in Austin, Houston (Bill Mraz and Dancetown USA,) San Marcos, Wharton, Hallettsville, and Victoria; in addition to New Bielau, Freyburg, and Swiss Alp halls. Late during a gig after Christmas at Mraz's Ballroom, Rudy Mraz handed Florus a napkin written upon "2800 TICKETS SOLD BLOW IT OUT!" (the hall only held 2,000.) After the Urban Cowboy phenomena burst upon the scene in 1980, things got really busy for this Flatonia band. Between Don Florus' fiddle and David's steel guitar, and the bands 15+ years of experience, they were the one of the best, and most sought after country bands. By then the KCs were building large capacity halls in Hallettsville and El Campo. The Velvets packed them all. Their high visibility got them jobs opening up or backing touring acts such as Bobby Austin (Apartment Number Nine), Tony Booth (Key's in the Mailbox) and many others. The most well-known star that they backed up was Bob Wills. During the 60s, Wills' time as a big band leader had passed and he was touring with just a guitar player, trusting the promoter to provide an adequate band. The Velvets backed him up in Moulton and later in Swiss Alp. David still remembers when it came time for a steel guitar solo and THE Bob Wills pointed his fiddle bow at David and said his famous, "Take it away." The reality of who was telling him to take it away hit home, and "I just played the best I could." After two decades of juggling the late hours and a day job, The Velvets finally slowed down and went into hibernation with frequent reunion shows. STEEL FEVER After playing thousands of one-night gigs, David took a year off, but when a friend started a band, and asked if he would be their steel player, he agreed and joined Country Fever. Several years later, David attended a wedding reception at which Rhythm of the Road was playing. He was impressed and asked if they needed a steel guitar player. > <! Vern & Ray - too bluegrass? >
Dan Vernon "Welcome To The World Of Dan Vernon" (NowSound, 1975) (LP)
(Produced by Dan Vernon, Joe Deaton & Jim Cox)



<! - #NV-3001 - Salem, Virginia Label - Deaton and Cox, engineers - from Salem, Virginia - all songs originals - Vernon plays piano Welcome to the world of Dan Vernon. Arrangements performed by Dan Vernon (Daniel I. Vernon) NowSound Records NV3001. Phonodisc (2 s. 12 in. 33 1/3 rpm. stereophonic) & NowSound Records: 2UOct75 (incorrectly in notice en label: 19714, in notice on record jacket: 1975) ; N27781. Tracks: I'm on my way; conscience, go home; Pickin' and singir'; Let's do it all over again; Drinkin' man; Can't you hear my heart calling?; Motor mouth; The 5th of May: I'm impressed; The World's biggest fool; Let bygones be bygones: Shattered > <! Kenny Vernon - from Mersh? >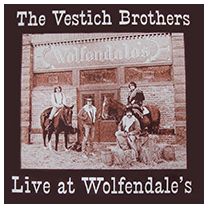 The Vestich Brothers "Live At Wolfendale's" (Eclipse Records, 1979) (LP)
(Produced by Jim Haydon & Ed Klamar)
Joe and Mark Vestich were rural rockers from Pennsylvania who recorded this album while doing a gig at Wolfendale's, a bar in the tiny town of Indiana, PA (hometown of Jimmy Stewart!) They cover songs by John Fogerty, Ray Wylie Hubbard, The Dead and Jerry Jeff Walker, including "Friend Of The Devil," "I Heard It Through The Grapevine," "Up Against The Wall, Redneck Mother," and others. No originals, though, alas. The siblings were joined by Ed Chapman, George Harris, John O'Conner (bass), Al Sartori and Frank Tuzi. Not sure how long the band played in its original incarnation, but they've played periodic reunion shows, including one as recently as May, 2018. They've also recorded other stuff, including a solo album or two.


<! - # - LP private rural hippie country rock - Jerry Jeff, CCR, Dead covers SOUTHERN ROCK/COUNTRY, THIS IS LIVE AT WOLFENDALE'S, A LITTLE WATERING HOLE IN THE TOWN OF INDIANA PENNSYLVANIA, JOE VESTICH HIS BROTHER MARK, WITH JOHN O'CONNER, GEORGE HARRIS, ED CHAPMAN, FRANK TUZI AND AL SARTORI, >
Joyce Vetter "Walkin' On The Sunnyside" (Wild Rose Records, 1987) (LP)
(Produced by Joyce Vetter)
Although her Wild Rose label gave an address in Winnemucca, Nevada, it would be hard to pin Ms. Vetter down to one locale... In addition to her music career, she worked as a wilderness guide in Idaho, Nevada and Northern California, as well as an author, aviator, and video director. Vetter made other records, though as far as I can tell, this one was the rootsiest, with versions of "Bump Bounce Boogie" and "Dolly's Dive." I guess, on balance, I'd peg her as a California gal, since she wound up working on yachts in Sausalito, CA, across the Bay from SF. A rambler and rounder, to be sure!


<! - # - also recorded later stuff >
Mack Vickery "Live At The Alabama Women's Prison" (Bear Family, 1970)
A gender-flipped send-up of the famous Johnny Cash prison concert albums: the cover art shows Vickery striding in front of a cell full of love-starved female convicts at the Julia Tutwiler Prison For Women, in Wetumpka, Alabama. Pretty goofy, but there is some great music on here. Mack Vickery was a successful songwriter with a background in the same Sun Records scene that brought fame to Johnny Cash and Jerry Lee Lewis, and went on to pen hits for '70s outlaws and '80s neo-trads alike. Vickery wasn't much of an album artist, though he did also release a string of singles, some of which charted, though obviously most of his success came through the versions cut by his better-known buddies.
Mack Vickery "Greatest Hits, Volume One" (Bear Family, 1980)
Wondering which hits Mack Vickery wrote? This disc includes a few that might turn your head: "I'm The Only Hell My Momma Ever Raised," which was a big one for Tanya Tucker, the Jerry Lee Lewis anthem, "Rockin' My Life Away" (and his more notorious, less radio-friendly "Meat Man") and "Cedar Town Georgia," a murder ballad Vickery co-wrote with Sammi Smith which was a minor hit for Waylon Jennings. There are also songs like "Brass Buckles" and "A Cardboard Pillow," as well as "Honky Tonk Wine," which was one of Mickey Gilley's best songs of the '70s. Vickery may have only had middling success as a chart artist, but as a songwriter, he really kicked some butt.


<! 1. Rockin' My Life Away 2. Waitin' For the Tables to Turn 3. Honky Tonk Wine 4. Pop a Top Popeye 5. Brass Buckles 6. Waitin' To Be Your Fool Again 7. Between the Storms 8. That Kind of Fool 9. Jamestown Ferry 10. Down On the Levy 11. Let It Last 12. I Can't Keep My Hands Off You 13. A Cardboard Pillow 14. A Raisin In the Sun 15. When It's Your Turn To Cry 16. I'm the Only Hell My Momma Ever Raised 17. Cedar Town Georgia 18. The Meat Man 19. Rock Me Like a Rollin' Stone 20. Rainbow Rider http://countrydiscography.blogspot.com/2012/04/mack-vickery_24.html > <! The Vicksburg Quartet "This Ole House" (Jewel Records, 19--?) (LP) - gospel? - with The Cincinnati Strings - bc nv >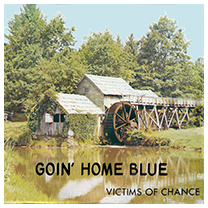 Victims Of Chance "Goin' Home Blue" (No Label, 1971)
(Produced by Johnny Kitchen)
A challenging, kooky, oddball hippie-era album that mashes up roots music, rock and avant-psych... Musically far-flung and starry-eyed, this band featured both female and male lead vocals... I dunno much about this band, though I gather it's legendary on the acid-folk circuit, and was produced by a guy from LA called Johnny Kitchen, who put out a bunch of weird private-press records around the same time. This album was digitally reissued by Essential Media Group in 2011, so it's not as impossible to find as it once was...


<! "...An album that can be described as Frank Zappa meets country rock on acid, the Victims Of Chance's "Goin' Home Blue" is one of a long line of interesting obscure albums to come from the stable of the mysterious, legendary Los Angeles based musician/producer/entrepreneur known as Johnny Kitchen. Originally released in 1971, copies of the original LP sell for top dollar in collector's circles, even fetching hundreds of dollars in the rural hippie psyche market. Finally available in the digital domain, all selections have been newly remastered." - trilling, Baez-ish female vocals, also male lead vocals, in a boogie-rock ish vein (sound samples on AM) >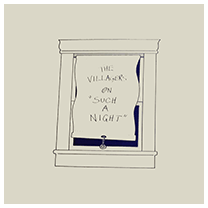 The Villagers "On Such A Night" (Friar Tuck's Productions, 1976-?) (LP)
A jaunty though amateurish folk quartet, three guys and one gal singing a variety of material at a club called Friar Tuck's, located in Maumee, Ohio, a suburb of Toledo. This was primarily a string-swing kinda thing, with some material from the country, bluegrass and roots genres. The country songs include renditions of "Coal Tattoo," "Rollin' In My Sweet Baby's Arms" as well as several less twangy options such as a 1940s medley and an acoustic cover of Jefferson Airplane's "White Rabbit." The musicians aren't identified on the album, though signed copies give their first names as Joe, John, Patty and Steve -- turns out Patty and Joe were the Morans, who opened Friar Tuck's as a folk-oriented cabaret in 1973 and operated the venue through most of the 1980s. Not the smoothest or slickest or twangiest-sounding group, though their admittedly awkward cover of "The Night They Drove Old Dixie Down" might be of interest.


<! - #7033N3A/B QCA-MF >

The Villagers "Homemade" (Friar Tuck's Productions, 19--?) (LP)
Not sure which of these albums came first, though this one is definitely more firmly in the folk camp. Also, a different lineup: this edition of the Villagers included Patty and Larry Hays, Joe Moran, Mike Robarge, and Steve Scharren, with some other Toledo locals credited in the liner notes for their contributions.


<! ~S84N10 (? blurry) - (OH) notes >
Gene Vincent "Gene Vincent/If Only You Could See Me Today" (Kama Sutra, 1970) (LP)
(Produced by Tom Ayres & Dave Hassinger)
A founding member of the original 1950s rock'n'roll explosion, Gene Vincent (1935-1971) recorded this slightly nutty country-rock-folk album in a bid to remain relevant in the acid-soaked hippie era. The album was released under two different titles, Gene Vincent and If Only You Could See Me Today. It's kind of a fun record, with several notable pickers thanked in the liner notes (and presumably backing him on the tracks) including roots music renaissance man Chris Darrow and Augie Meyers of the Sir Douglas Quintet. Many tracks sound a little loose-knit and spaced-out, though also groovy and relaxed... Meyers contributes two tunes, the kooky nine-minute, stream-of-consciousness jam "Slow Times Comin'," and the bouncy, ultra-Dylanesque title track... It's tempting to write this one off as a "nice-try-but" kinda record, but you gotta give Vincent credit for working with a pretty hip band, and letting them go off in a pretty funky direction. Sadly, this was one of the last recordings by the hard-living, hard-drinking Vincent, who died from a severe ulcer the following year. If "Be-Bop-A-Lula" is the only song of his you know, you might wanna give this a spin.


<! - # - several editions >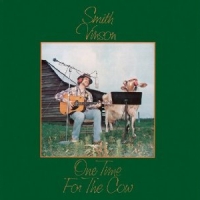 Smith Vinson "One Time For The Cow" (Playboy Records, 1973) (LP)
(Produced by Ray Harris & Kenneth Christian)
A nice, laid-back set of bluesy, acoustic Southern folk-rock featuring Tupelo, Mississippi guitarist Smith Vinson, who was also featured on other Playboy albums by David Lee Daniels, Tim Tutor and in the band called Doc Kirby & Co. The songs are relaxed and mellow, easygoing, whimsical tunes by a guy who clearly just liked kicking back and picking out tunes. Nothing dazzling, but totally enjoyable, sort of a mix of David Bromberg and Jonathan Edwards. It's also cool that the backing musicians all seem to be locals, instead of the usual-suspect studio crews of the era. I don't know much else about this guy, other than that he was part of the Mississippi longhair music scene back in the '60s and early '70s. Anyone have more info about him?


<! died in the 1990s from cancer, recorded and self-released a cassette-only album after he got the diagnosis >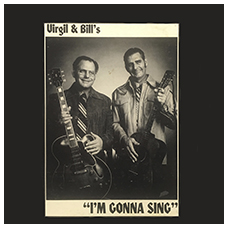 Virgil & Bill "I'm Gonna Sing" (Hi-Spot Records, 1979) (LP)
(Produced by Tom Claiborne & Bill Belknap)
An exemplary country gospel set -- joyful, exuberant and full of true twang. Starting in 1953, Virgil Glenn and Bill Thorton hosted a popular country music program on KOAM-TV, in Pittsburg, Kansas, and they sound as confident and relaxed as you'd expect from such seasoned veteran performers. They trucked on down to nearby Tulsa, Oklahoma to record this disc, backed in the studio by the Danny Gilliand band, with Danny Gilliand on banjo, Terry Brown (guitar), Mike Bruce (steel guitar), Mike Dinsmore (bass), Shelby Eicher (fiddle and mandolin) and Doyle Speer on drums. The band really gets into it as well -- maybe they get a little note-happy at times, but overall this is just a fun, joyful record. Highly recommended!


<! - #TRS-79-435-A/B >
Virgil Caine "The Great Lunar Oil Strike, 1976" (Fulcrum/Time Lag Records, 1971) (LP)
This is apparently a legendarily obscure lo-fi rock album with strong roots-music influences. Originally issued on the microscopic Fulcrum label in Virginia, this was (briefly) reissued, though it remains pretty elusive even in that edition.


<! - # 1971 private pressed crude folk wonder on the original Fulcrum Records label! Hopelessly rare and obscure 1971 rural Virginia private press folk masterpiece. A true anomaly in the seemingly bottomless world of self released albums, this one charts a truly unique realm all its own. While the sound itself may draw some clear influence from classics of the day, even lifting the band name from a song by The Band, the mood & vibe here is ponderously uncharted territory, seemingly birthed complete from some parallel sonic reality. Crude lo-fi metaphysical basement folk rock filtered through a deeply southern gothic/Appalachian/Americana band aesthetic and executed in the purest, most sincere, spontaneous, vibe-thick sense possible Virgil Caine "The Great Lunar Oil Strike, 1976" (Time-Lag Records, 2011) >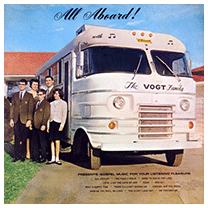 The Vogt Family "Footprints Of Jesus/All Aboard" (Praise Records, 19--?) (LP)



<! - # - no ASIN 10/30/16 >

The Vogt Family "Back Home" (Praise Records, 19--?) (LP)
(Produced by Irene Carter)
A family band from Pomeroy, Washington with Bud and Ruth Vogt joined by their three children, Bill, Jan and Jon. Jon plays piano and several non-family locals backing them, including lead guitar by George Palmer, some steel guitar from Lee Knight, and Ken Fuller playing the Hammond Organ. The Vogts were not professional musicians -- from the looks of the cartoony cover art, they were an actual farming family -- but they did play some infrequent shows around Spokane and Seattle, playing mainly gospel music.


<! - #PRS-153 - no ASIN 10/30/16 >

Howard Vokes "Mountain Guitar And Other Favorites" (Del-Ray Records, 1962) (LP)
Originally billed as "Cowboy Howard Vokes," this Pennsylvania twangster enjoyed his time in the spotlight, particularly while recording for the nationally-distributed Starday label, in the mid-1960s. Vokes's true legacy was as a record producer and promoter, though, shepherding countless regional musicians into the recording booth at Vokes Studios, and tirelessly plugging their custom-made singles in the '60s and '70s. This was his first full LP, drawing in part on previously released singles, and showcases Vokes playing both modern-day honkytonk and older-style sentimental songs such as "Down In The Hollow," and "Willie Roy, The Crippled Boy." It's the novelty numbers that leap out at you, though, kooky tunes such as "Keep Cool But Don't Freeze" and "Polka From Outer Space," which was in keeping with the post-Sputnik vibe of the times.


<! - #LP-2002 - no ASIN 04/26/18 >

Howard Vokes "Tragedy And Disaster In Country Songs" (Starday Records, 1964) (LP)
(Produced by Tommy Hill)
The peak of his performing career came when Vokes snagged a deal with Starday Records, culminating in this album old old-school tragedy ballads, ala the Louvin Brothers. There's plenty of gloom, despair and agony to be heard in this blend of murder ballads, topical songs, and maudlin weepers, tunes such as "Old Shep," "The Death Of Little Kathy Fiscus," "Death On The Highway," and "The Sinking Of The Titanic." A digital-era reissue added a couple of tracks that originally were separately released on a seven-inch single.


<! - # >

Howard Vokes "Pennsylvania's King Of Country Music Sings Songs Of Broken Love Affair" (Folk Variety Records, 1977) (LP)
This late-'70s offering brought to light some great sessions that were originally recorded in 1969, with D.J. Fontana on drums, Joe Hayes (fiddle), Al Gore (guitar), Billy Linneman (bass) and Jeff Newman (steel guitar, lead guitar). Folk Variety was a West German label, and apparently the prototype of Binge Disc/Cattle Records, an excellent reissue label that first got traction in the 1980s, reissuing material from obscure American artists, including a number of albums drawing from the vaults of Howard Vokes' various endeavors. The music on this LP is all pretty sweet -- Vokes was understated, but undeniably rootsy and steeped in country music tradition and lore. He wrote or co-wrote most of the tunes on here, with songwriting partners that include Marian Kaye, Billy Wallace and Louise Webb; there are also contributions from artists he published on his Lark Music company, notably Rudy Thacker and Bob Strack, who wrote "Keep Cool But Don't Freeze," which Vokes recorded on his 1962 debut. Such unreconstructed hillbilly twang was, obviously, out of favor in the early-'70s countrypolitan era of Billy Sherrill, so it's not hard to see why this music went unissued for nearly a decade, but it sure sounds sweet now that all the sequins have fluttered to the ground and blown away over the years. Recommended!


<! - #FV-12012 http://www.hillbilly-music.com/artists/story/index.php?id=12683 http://www.45cat.com/artist/bob-strack https://sites.google.com/site/pittsburghmusichistory/pittsburgh-music-story/managers-and-promoters/fee-bee-records "..."Balin' Wire" Bob Strack was the only country artist on the label..." >

Howard Vokes "Tears At The Grand Ole Opry" (Folk Variety Records, 1979) (LP)
This is basically a reissue of his 1962 LP, Mountain Guitar And Other Favorites, with a few extra tracks added to round things out.


<! - #FV-12019 - no ASIN 04/26/18 >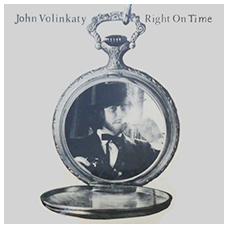 John Volinkaty "Right On Time" (ASI Records, 1976) (LP)
(Produced by David Rivkin & John Volinkaty)
A native Minnesotan, songwriter John Volinkaty (d. 1992) struck gold with his song, "Satin Sheets," a smash hit when it was first recorded by Jeanne Pruett in 1973, and a country standard ever since. Volinkaty, an accountant by trade, played in a local rock band called the Shags while he was in college, and dabbled with songwriting for years before "Satin Sheets" came to him liek a bolt from the blue... Following the song's runaway success, he set up his own recording studio in Minnesota, and continued to write new material, although he only copyrighted a couple dozen songs; as far as I know this was his only album.


<! - #LP-210 - liner notes by Bill Anderson - was Volinkaty a Top Forty songwriter? - from Minneapolis "...Volinkaty, from New Ulm, Minnesota, is the talented author of "Satin Sheets" which was recorded by Jeanne Pruett on her 1973 album of the same name, from which it was released in February 1973. " (d. 1992) http://www.swnewsmedia.com/chanhassen_villager/news/community/people/satin-sheets-songwriter-to-be-inducted-into-music-hall-of/article_36b42373-f02d-5f5c-ace5-7c55121336a9.html "...Volinkaty was born in St. Louis Park, and grew up in Lafayette, Minn., just north of New Ulm. He and Judy were high school sweethearts and they married after he returned from serving in the U.S Navy. His musical ability revealed itself after his stint in the service. While attending Mankato State University, he joined a rock and roll band called The Shags. The Shags received a lifetime achievement award from Minnesota's Rock and Country Hall of Fame in 2007, and were inducted into the Mid-America Music Hall of Fame in 2012. "After the success of "Satin Sheets," Volinkaty started 74th Street Recording Studio in Edina, and continued writing and pitching country mainstream songs. He recorded an album called "Right on Time," produced by ASI Records, and had copyrights on about 18 to 20 country and pop tunes. He later worked for Bajus-Jones Corp., Edina, which made animated commercials. Throughout, Volinkaty continued playing music and had a band called the John Volinkaty Show. Volinkaty died of cancer at age 49 in 1992." >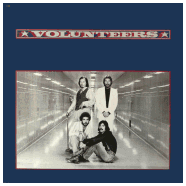 Volunteers "Volunteers" (Arista Records, 1976) (LP)
(Produced by Jim Mason & Val Garay)
This is not a country record -- not by a longshot -- but it deserves mention here because this was a rejiggered edition of the country/rock band formerly known as Timber. I say "country/rock" rather than "country-rock" because of Timber's slightly schizophrenic sound, split between the twangy tendencies of singer-pianist George Clinton and the pop-rock dreams of singer-guitarist Wayne Berry. On this album, Berry wins out: the record starts out in a pure disco mode, and shifts into slick '70s AOR-pop, with Michael McDonald-esque whiteboy soul vocals, with the band clearly changing its image and aiming for a hit. Side Two gets slightly rootsier, sounding like Little Feat or The Band on "Gypsy Thief (Who Do You Trust)" while getting kind of goofy on "Lost In The Hills Of Hollywood." They still have lap steel in the mix (played by bassist Jerry Vilicich, who looked like a Spinal Tap replacement drummer) and Sneaky Pete Kleinow plays steel on one track... But it's not clear why they bothered to have the country touches -- this was a straight-up '70s pop outing, with some Southern soul in there as well. Probably worth a spin if you're into it, though not much here for twangfans to get excited about.


<! - # http://www.soultracks.com/george_s__clinton.htm http://www.georgesclinton.com/ >

Lee Voorhies "Keep On Truckin' America" (Eagle Records, 1980) (LP)
(Produced by Leonard Needham)



<! - # ERLV-1001 - all(?) originals (S2 nv) - recorded in Nashville - Voorhie & His Ozark Country Boys "Load Up My Blues" (c: Lee Voorhies) (Stardust Records, 1958-?) (7") - apparently a Starday custom pressing? KCMO address >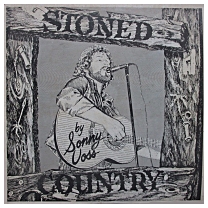 Sonny Voss "Stoned Country" (S & R Records, 1980) (LP)
(Produced by Dave Wooten)
As outlaw albums with druggie references go, this one really delivers the goods... Nearly every song on this Oregon bad-boy's album has a controlled-substance theme, including cheerful ditties such as "Cocaine For My Brain," "Get High, Get Stoned, Get Drunk," "Stoned Again At Club 756" and "My Daddy Is A Country Junky." Yee-haw!! Voss might be laying it on a bit thick, but devotees of stoner twang will definitely want to check this one out.


<! - # >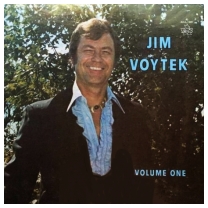 Jim Voytek "Volume 1" (Autumn Hill Productions, 1978) (LP)
(Produced by Jim Voytek)
This was the lone album by Miami, Florida's Jim Voytek, a onetime rockabilly singer who is best known for recording, "Sweetest Gal In Town," a demo track that was eventually released on an Ace rockabilly collection. He started his own label in the '70s, releasing a few singles by other artists, including several songs by Jack Blanchard & Misty Morgan, late in their career. This album includes novelty material such as "The Ballad Of Thirteen Wives," as well as more straight country material... Voytek died of a heart attack in 1980, leaving several other Autumn Hill projects unreleased.


<! - #AH-L-1001 - no ASIN 02/12/15 - included on some comp of Miami Rockabilly - http://de.wikipedia.org/wiki/Jimmy_Voytek >

---
---