<! MP3 05/28/10 > <! outside 00/00/00 > <! pix 00/00/00 > <! icons 12/23/10 > <! states 06/06/16 > <! UPDATES: 05/28/10 - expand Ozark Mountain Daredevils? too rock? 12/30/14 - added all w/ ASIN, no reviews 02/04/15 - rechecked current ASINs, ready to add 02/13/15 - added Omo the Hobo and Tommy O'Day info 12/20/19 - 208s, new reviews, several w/ pix but no review ("Old" etc) 01/31/20 - DE-AMAZONED, not complete line edit; new adds > <! ACTIONS: Kevin Odegard - Minnesota folk-rock guy https://web.tunecore.com/music/kevinodegard Kevin Odegard "Silver Lining" (1977) (LP) (Produced by Scott Rivard) - at Sound 80 Old Salt - finish review below Mike O'Roark - own page? links to BG, locals and Kansas/Missouri Old Friends "Old Friends" (LPE Records, 19--?) (LP) - 70s? - bc nv. pix Owen Brothers "Owen Brothers" (Audiograph Alive, 1982) (LP) - duo, or actually a guy's name? >
---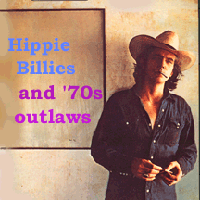 LOCALS ONLY: This is a guide to independent and off-the-radar country musicians from the 1960s, 1970s and early 'Eighties, including hometown performers working in regional oprys, jamborees, dude ranches, casinos, pizza parlors and lounges. They included longhaired country-rockers, red-dirt outlaws, Nashville hopefuls and earnest amateurs, as well as the more country-oriented artists in the bluegrass and southern gospel fields. Many of these musicians toured nationally or regionally while others were strictly hometown folks. These are the people who are often overlooked in the history books but who contributed their talents, hopes and dreams to the country music world, and the aim of this guide is to keep their memories and their work alive. Comments, corrections and suggestions are always welcome.
This page covers the letter "O."





---
HICKS, HIPPIEBILLIES & NO-HIT WONDERS:
A | B | C | D | E | F | G | H | I | J | K | L | M | N | O | P | Q | R | S | T | U | V | W | X, Y & Z | Compilations | State-By-State

---
About This Guide | Thanks | Other Hick Music Styles

---



Kenny O "Kenny O" (Rhinestone Records, 1982-?) (LP)
(Produced by Joe Gibson & Jack Logan)
Not quite sure what to make of this one... Mr. O largely remains a mystery: he recorded parts of this album in Spokane, Washington and parts in Nashville, so I'd assume he was from Washington state, even though he gives a mailing address in Tennessee. This album is packed with originals, with all but two songs credited simply to "Kenny O," with one of the remaining tracks penned by Mack Sanders. The artist's full name, Kenny O. Smith, is given on the singles, though that still wasn't enough info to get the full story on this record. The backing musicians are not listed (sigh) contributing to the overall unknowability of the project. Clarification is welcome.


<! - #RS-52482 - no ASIN 03/15/17 - Nashville/Spokane Washington - his mailing address is in Nashville, though he must have been from Washington state >
Luanne Oakes "Luanne Oakes" (Live Oakes Music, 1980) (LP)
(Produced by Luanne Oakes & Pete Nevin)
I suppose this is more of a taking-one-for-the-team/just a warning review, at least far as twangfan purists go... Yes, this album was recorded in Dallas, Texas and does have a strong country component, notably in the flowery pedal steel by Jackie Thomson and the banjo and fiddle fills by Tim Paschall, but the overall vibe is more of a late-1970s-style country-rock/pop set, with strong echoes of gals such as Karla Bonoff, Wendy Waldman and Linda Ronstadt. It depends on which tracks you tune into, really -- some are twangier than others, notably "Always Love You" and "Texas," where Ms. Oakes looks back wistfully at her California days, but concludes it way cooler to live in a state where you can drink and drive without getting hassled about it. So, yeah, she's kind of a country gal. But the pop aspirations are dominant, and the twang tunes seem more like a remnant of earlier days. 'Seventies soft-pop fans might really dig this one, though!


<! - # N/A - no ASIN 03/19/18 - purchased 03/19/18 >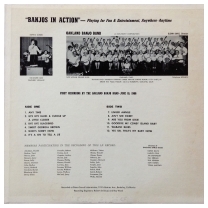 The Oakland Banjo Band "Banjos In Action" (Sierra Sound Laboratories, 1966) (LP)
Well, okay, maybe it's not really very "country," but it is super-obscure, so what the heck? Let's mention it here, too... why not? This Berkeley/Oakland ensemble was the banjo equivalent of the old mandolin orchestras of earlier decades, a group of dozens of banjo pickers from a wide range of ages, plunking in unison through a set of Tin Pan Alley and Antebellum oldies. The band was founded in 1958 and at the time of this recording (June 10, 1966) had a weekly gig at the Straw Hat Pizza Parlor, on Telegraph Avenue, on the Berkeley/Oakland border. I was kind of hoping, the album being from Berkeley in the 'Sixties and all, that it might include a few future luminaries of the Bay Area roots music scene, but it seems to have included mostly regular old civilians... no Jody Stecher wearing braces or Kate Wolf in knee socks here. But it's still a really charming record... The acoustics are only so-so -- you can't really differentiate any of the multiple banjos and there aren't any solos -- but the performances are extremely cheerful and robust. The musical director, Glenn Davis, clearly knew how to get people to enjoy what they were doing. Amazingly enough, the group stuck together for decades, and was still doing pizza parlor gigs well into the 21st Century -- similar bands were formed in San Jose (and elsewhere, I'd imagine!) Plinka-plink-plunk, indeed!!


<! - no ASIN 06/10/16 >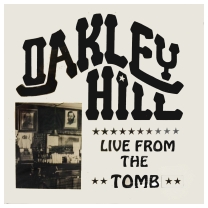 Oakley Hill "Live From The Tomb" (American Pie Records, 1980) (LP)
These Alabama good ole boys cover Hank Williams and Johnny Cash, but also play a bunch of originals, like "She Washes Dishes," "Alabama Outlaws" and "Alabama Honky Tonk." Sounds good, don't it? Oh, and they also cover the Lost Gonzo Band's "Dead Armadillo," which is a doozy of an outlaw novelty song. This was a live album, recorded at Lee's Tomb in Tuscaloosa.


<! - # - no ASIN 11/10/15 - recorded live August, 1980 at Lee's Tomb opened in 1973) - (AL) >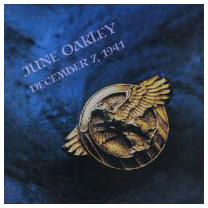 June Oakley "December 7, 1941" (Wild Hare Productions, 19--) (LP)
(Produced by Eddie Blakely)
A stern set of patriotic/historical songs, dedicated to the veterans of World War II... The repertoire includes oldies such as "Filipino Baby," "Ira Hayes," "Soldier's Last Letter" and "There's A Star Spangled Banner Flying Somewhere." This was recorded in Nashville with Pete Drake; the other musicians seem to be her own band or friends: Bill and Debbie Hullett (bass and guitar), Martin Parker (drums), Eddie Blakely (guitar) and Bill Kenner on mandolin. The album is dedicated to her father, who apparently fought in WWII, and to other American soldiers. There's no date, but it looks like an early-to-late '80s production, perhaps.


<! - #6WHP-003 ~ SO-17637 - no ASIN 12/06/17 >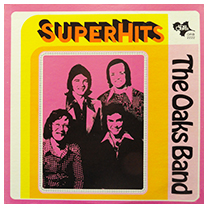 The Oaks Band "Super Hits" (ORB Records, 1973) (LP)
An almost-secular gospel album by a group that was the backup band for the Oak Ridge Boys in the early 1970s, just as they were making their transition from the Southern Gospel scene into the mainstream Top 40. The group included John Rich on steel and lead guitars, bassist Don Breland, drummer Mark Ellerbee -- and most notably, pianist Tony Brown, a top-tier gospel musician who would go on to play in Elvis Presley's TCB band (which overlapped with Emmylou Harris's Hot Band) and in the 1980s became one of Nashville's hottest and best producers. Although this looks like a cheapo best-of disc, it's actually a proper, early 'Seventies album.


<! - # ORB-2222 >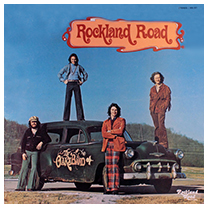 The Oaks Band "Rockland Road" (Rockland Road Records, 1974) (LP)
(Produced by Jimbeaux Hinson & Skip Mitchell)
An even more secular-looking gospel set, with the same lineup, though Tony Brown's last album with the group. This disc features material by producer Jimbeaux Hinson, who also went on to a very successful career as a secular songwriter in Nashville, providing a string of songs for the Oak Ridge Boys and other artists, particularly during the '80s, most notably, "Fancy Free," which was a big hit in '81, and "Hillbilly Highway," for Steve Earle. Breland and Ellerbee took this album's title and used it for a band, Rockland Road, that recorded a more high-concept, out-there gospel rock record, Planet Time, which included tracks such as "Alpha And Omega" and "I Could Be Forever. (By the way thanks to this Oaks Band discography page which I just found while updating this album.)


<! - gospel album - spinoff of the Oak Ridge Boys - same lineup was on the 1972 ORB album, "Light" - Tony Brown (piano), - several songs written by Jimbeaux Hinson https://www.discogs.com/Oaks-Band-Rockland-Road/release/6831343 https://en.wikipedia.org/wiki/Jimbeau_Hinson http://www.oaksdiscography.com/the_oaks_band.htm >
Curly O'Brien/Various Artists "The Country Class Of Curly O'Brien" (Spar Records, 1969) (LP)
An odd custom pressing album that seems to have been a souvenir of a "class" held by Maine Hall Of Fame country singer and deejay Curly O'Brien -- nee Philip Nathan Boyce (1926-1990) -- who started his career in the 1940s, after demobbing from World War II. O'Brien performed throughout New England and eastern Canada, working with East Coast stars such as Dick Curless, Betty Cody and Hal Lone Pine, along with a career in radio and TV. (Thanks to Some Local Loser for filling in a few blanks!)


<! * >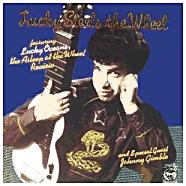 Lucky Oceans & The Asleep At The Wheel Revue "Lucky Steels The Wheel" (Blind Pig Records, 1982) (LP)
A nice solo album by Asleep At The Wheel's first steel player and co-founder Reuben "Lucky Oceans" Gosfield... It's a familiar mix of western-swing, swank, big-band-y R&B and instrumental tunes that spotlight his considerable skills as a pedal steel stylist. Texas fiddler Johnny Gimble adds some sweet licks as well, making this a mighty fine little record... Definitely worth tracking down!
Wild Bill (Ochsner) "Pickin' With My Friends" (Ripcord Records, 19--?) (LP)
(Produced by Blaine Allen, Gene Breeden & Ellis Miller)
Well... To put it diplomatically, Missoula, Montana's Wild Bill Ochsner is perhaps an acquired taste, one that I'm still working on. He was an ultra-local musician, with an ultra-local band, and that approach has its plusses and minuses... This album kicks off on a high note, with the bouncy title track, "Pickin' With My Friends," where Oschner and his entourage literally sing the praises of keeping things local: you don't have to move to Austin, LA or Nashville to get funky and twangy. But as the album progresses, things get rough. Ochsner himself can be an okay vocalist on uptempo numbers, though his slower ballads can be torture. Worse are the tracks where he lets his female co-singers take over... I think mostly it's Nikki Jean -- who also sings on his next album -- who is so hard on the ears. But, whatever. This record is all about the rural DIY vibe, and more than most, Ochsner keeps it real in the sense that he's willing to put it all out there, flubs, bum notes and all. He is a good songwriter, though -- some tunes could be edited down, but the bones are solid, particularly on novelty numbers such as "Hank, I Know Just How You Felt" and "Will You Play Proud Mary Again." I'd be hard pressed to actually recommend this album to anyone, but this guy was certainly a hometown hero, kind of a high plains Jerry Jeff Walker, at least I think that was the idea. Ripcord regular Gene Breeden was in the studio booth, though apparently not picking on the sessions themselves... The lead guitar is credited to Les Sneed, pedal steel to Roy Smith, with Gene Keyes on piano and Jim Finneran on harmonica... There was a lot of turnover from album to album, but this one seems to have really been all Montana locals.


<! - #1030 >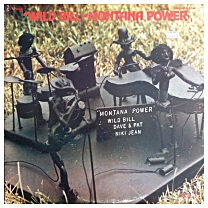 Wild Bill (Ochsner) "Montana Power, v. 1" (Ripcord Records, 19--?) (LP)
(Produced by Wild Bill Ochsner)
Yikes. I mean, Oschner is an appealing character -- cheerful, engaged, full of creativity and a prolific songwriter... He's just not a very, um, consistent singer, and the arrangements on this album go a little overboard, particularly the string arrangements, which get a bit shrill. I dunno, I guess with repeated listening, this can grow on you, and I'm sure as a memento of his barroom days, this had a lot of appeal to local fans. But some of it can be quite painful, particularly tracks like "Why Should I Cry" and "Don't Call My Name," when he lets his female co-singer, Niki Jean, take the lead... She's not really star quality, and the backing musicians tend to go over the top while backing her because, well, why not? Pianist Gene Keyes, in particular, gets a little too cute and coy with his fills on these tracks. I don't want to sound mean, but in all honesty, this disc mainly falls into the "so-bad-it's-good" category of country kitsch, although I think the songs themselves are often pretty well-written.


<! - #1051 - Recorded in Vancouver, Washington Gene Breeden, Dave Prince - lead guitars Jim Finneran - harmonica Dave Dixon - rhythm guitar Pat Harnett - drums & vocals >
Wild Bill (Ochsner) "The Future's In The Hands Of The Children" (Ripcord Records, 19--?) (LP)
Missoula, Montana's Wild Bill Ochsner recorded several albums for the ever-mysterious Ripcord label... Later in life he turned to the Lord and became an evangelical preacher (as well as an auction caller...) but here he's still working in a secular style. It's all original songs, with Gene Breeden playing guitar, and additional vocals by a gal called Niki Jean. The cover photo is of a kids' martial arts class, where Oscher was presumably an instructor, while the back cover shows Ochsner at various local businesses: The Memory Banke record store, Ron's Auto Refinishers, the Grizzly Fence store... You can't get more local than that!


<! - #1072 - no ASIN 02/04/15 - his own website kaput as of 02/2015 wildbill@centric.net Wild Bill (Ochsner) "Montana Power, v. 2" (Ripcord, xxxxx) - #SLP-1068 - no ASIN 02/04/15 Wild Bill (Ochsner) "Let's Look For The Good Times" (Ripcord, xxxxx) - no ASIN 02/04/15 >
Wild Bill (Ochsner) "Montana Power, v. 2" (Ripcord Records, 19--?)
(Produced by Wild Bill Ochsner)



<! - #1068 - all songs are Ochsner originals >
Tommy O'Day "Up And Over Your Love" (Nu-Trayl Records, 1978) (LP)
Originally from Fresno, California, Tommy O'Day made a few inroads in Nashville, dating back to the 1960s and into the late '70s. Although he didn't make much headway as a chart artist -- his highest single pegged out at #82 -- he found some success as a songwriter and producer. This album's title track, "Up And Over Your Love," was released several different times, at least as far back as 1972... Interestingly, even though this was (I believe) his only full album, and it was released during O'Day's brief 1978-79 flirtation with the bigtime, none of the tracks on here were hits. Instead, O'Day found success with barely-countrified versions of safe, old pop hits such as "Memories Are Made Of This" and "Accentuate The Positive." Who knows? Maybe Emmylou Harris heard his version of "Mr. Sandman" and got the idea to record it herself... Anything's possible!


<! - # - no ASIN 02/14/15 - also recorded several singles - date from Nu-Trayl single >


Doye O'Dell - see artist discography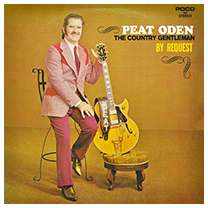 Peat Oden "The Country Gentleman -- By Request" (Poco Records, 19--?) (LP)
Throughout the 1970s, Oregon country crooner Charles "Peat" Oden played local shows around the North Bend/Coos Bay area... He recorded at least one single as early as 1971 ("Shootin' The Bull/Headin' Home" on Pampa Records, a label in Bakersfield) as well as this album, sometime later in the decade. I couldn't find much info about him, though -- he wrote some of his own material, but also played some cover songs, and was, I believe, also an enthusiast of historical railroad preservation... Other than that, another obscuro cipher in country music history. Any additional info is always welcome!


<! - #Poco 1001 - no ASIN 06/06/16 - NOTES >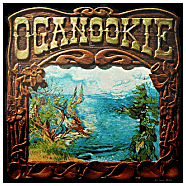 Oganookie "Oganookie: 1970-1973 -- Santa Cruz, California" (DSW Records, 1973) (LP)
(Produced by Oganookie)
A really cool album from the deepest days of California hippiedom... This freeform-friendly Bay Area band was based in a teenie town called Brookdale, up in the wild backwoods of Santa Cruz, CA... Apparently they were part of a commune called the Oganookie Farm (immortalized here in the song, "Oganookie Farm Song".) The band played around regionally along the Central Coast and in the Central Valley for several years. This album is mostly from a live recording they did at two long-defunct venues, the O. C. Inn and Chateau Liberte, and though the original sound quality from the board is pretty bad, the music is great, and it's a priceless document of the times. This is real, authentic 'Seventies stuff -- what mellow, talented hippie bands sounded like, in a fringe-leather, shaggy beard world. Side One of the album is more country-oriented, with an acoustic swing feel that's very reminiscent of Dan Hicks & His Hot Licks -- fiddler Bob Stern is the showcase player on several songs, including squeaky renditions of "Uncle Pen" and "Orange Blossom Special." On Side Two they delve more into the rock and roots sounds of the era, notably on "Blues Ain't Nothin' But A Bad Dream," which sounds a lot like The Band, and the longer, spacier "Song For A Child," which is very Dreadful Grate-ish. One track was recorded in a studio, "Your Woman Is Ugly," one of several original compositions by John C. Bowers, who I'm guessing was the band's lead vocalist. I'm sure the other guys in this band played music elsewhere, but the only guy I know about for sure is bassist/banjo picker George Stavis, who recorded an influential album of avant-garde banjo music a few years earlier on the Vanguard label. If you're looking for authentic, vintage hippie music that doesn't suck, try and track this one down. [Update: George Stavis sent this compilation of old video on the band, recently posted on YouTube which really gives a sense of their creativity and range. Thanks!]


<! - #4154 - (CA) - also Stavis email >
The Ogeechee Outlaws "...Featuring Outlaw Man" (Rene Records, 1975-?) (LP)
A '70s indie-twang band from Savannah, Georgia, led by Butch Ricker, the Outlaws were originally formed in 1974 by Ricker and his brothers, Kenny and Mike, along with lead guitarist R. J. Bielfeldt... Mostly, if not all, cover songs, including tunes such as "Already Gone," "Ridin' My Thumb To Mexico" and "Hank Williams, You Wrote My Life." Not sure how they wound up recording for a label in Nebraska, but I'm sure it's a good story.


<! - #R-1153 - pic available - no ASIN 01/14/16 1) OUTLAW MAN 2) PASS ME BY (IF YOU'RE ONLY PASSING THROUGH) 3) RIDING MY THUMB TO MEXICO 4) YOU CAN HAVE HER 5) JOHNNY BE GOODE 6) WHY ME? 7) GOOD HEARTED WOMAN 8) HANK WILLIAMS, YOU WROTE MY LIFE 9) GETTING BY 10) THE FUGITIVE 11) BRING IT TO ME 12) ALREADY GONE >
James Oglesby "Love Is Just A Legend" (United Steel Records, 1978)
(Produced by Doug Jernigan & James Oglesby)
A great set of twangy, boozy, sincere, real-deal country from Pensacola, Florida... All the songs are written by James Oglesby, a strictly-local musician who was in the background of the Florida country scene, and was a longtime friend of picker Doug Jernigan, who became one of the preeminent steel players of the '70s. Jernigan produced this album and adds lots of sweet licks and twang, perfect accompaniment for this jovial set of irony-laced honkytonk tunes. There are some great weepers, novelty numbers and cheating songs, including "My First Shot At Nashville" and "Full Time Lover, Part Time Wife" and "Country Picker's Life." The only real sour note comes with "The City Life," which is kind of a redneck-twang equivalent of Grandmaster Flash's "The Message," which a farm boy confronting life in the dirty, noisome big city. It unfortunately includes traces of homophobia, anti-Semitism and sexism that are not present in the rest of the record -- not sure if Oglesby was just assuming the role of a character for this song, but it does prove a bit jarring. Otherwise, a pretty cool record -- Oglesby wasn't a super-disciplined craftsman of song, but he had some good songs in him, and a distinctive voice... Kind of reminds me of Dick Feller.


<! - no ASIN 01/26/15 >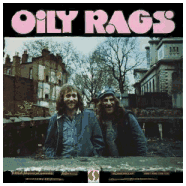 Oily Rags "Oily Rags" (RCA/Signature Records, 1974) (LP)
(Produced by Chas Hodges & Dave Peacock)
Funky roots music, UK style. Oily Rags featured bassist Dave Peacock and pianist Chas Hodges, who later recorded as the duo of Chas & Dave -- Hodges had previously been in the English rock band Heads Hands & Feet, with hotshot guitarist Albert Lee. (This album's opening track, "Come Up And See Me Anytime," resurfaced on Lee's 1979 album, Hiding, a nod towards his old pals...) This is a fun, bluesy, laid-back set, mixing original songs with tasty cover tunes such as "Time To Kill" by the Band, Lee Dorsey's "Holy Cow," Kris Kristofferson's "Jody And The Kid," and even the English music hall oldie, "Boiled Beef And Carrots," an anti-vegetarian anthem proclaiming the virtues of a traditional working-class diet. This entry hinted at the direction Chas & Dave would take with their funky, relaxed "rockney" style of pub rock blues, mixing Cockney humor with an American rural vibe. Before the Heads Hands band broke up in 1973, Hodges and other members had backed countrybilly legend Jerry Lee Lewis on a UK session, and Jerry Lee's signature sound often creeps into his piano style, as well as some richly authentic country touches... These guys really "got" American roots music, and played it to perfection, crafting a first album that was both subtle and stunning. Highly recommended!


<! Chas & Dave "Early Years: Country Pies Black Claws & Oily Rags" (Castle, 2007) B000U0TATM also made albums with Oliver Edward Nelson - B0044PGD8A and Teresa Brewer? > <! Long before they became just Chas & Dave, both Chas Hodges and Dave Peacock had more than paid their dues. Chas had enjoyed considerable success during the 60's as bassist in The Outlaws (he played on many of mad indie producer Joe Meek's biggest hits) and Cliff Bennett's Rebel Rousers, while Dave had served a long apprenticeship on the UK's nascent C&W circuit, with groups like Spike Island and The Tumbleweeds. The duo first teamed up in 1971 in the short-lived band Black Claw (where they famously cut the Country Pie LP for a budget label in one three-hour session). They finally got together as a duo full-time in 1973, following the demise of the highly-rated (but commercially unsuccessful) band Heads Hands & Feet. At first, they worked primarily as songwriters and session singers/players, booked by American producer Bob Thiele for a couple of 'In London'-type albums backing Teresa Brewer and Oliver Edward Nelson. Thiele was sufficiently impressed with the duo and cut an album with them, released only in Holland and the US. They were still working without a regular name, however, Thiele had been impressed with Chas's use of cockney rhyming slang - particularly, `oily rags' for fags ('but fags as in snout, not poofters' - Chas). So, the album was duly credited to Oily Rags. But in 1975, they finally adopted the Chas & Dave moniker and recorded their first LP, One Fing'n' Anuvver. This unique compilation also includes a couple of demos recorded around that time, which just missed the cut to appear on that debut. Castle 2007 > <! DANNY O'KEEFE >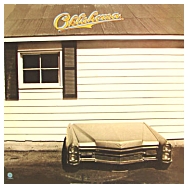 Oklahoma "Oklahoma" (Capitol Records, 1976) (LP)
(Produced by Mark Lindsay & Terry Melcher)
This one's more in the consider-yourself-warned department... Despite the promisingly rural band name, these Midwesterners were a pure '70s rock band, basically a generic electric guitar-keyboards-drum outfit, with glimmers of glam, bubblegum, Southern rock and a teeny, tiny trace of country-rock twang. They were surprisingly competent, but in a REO Speedwagon/Styx-ish kind of way, not in any kind of rough-and-ready bar-band style. Nothing on here to keep track of, really, at least from a twangfan's perspective.


<! band included Ben Blakemore and Steve Crossley >

The Oklahoma Sundowners "I Heard The Bluebirds Sing" (197-?) (LP)
(Produced by The Fremen Family & Carl White)
Some Sooner bluegrass by a family band from Canadian, Oklahoma, featuring Mona Fremen (bass), Rhonda Fremen (banjo), Margie Fremen (auto harp) and Tommie Fremen on guitar, joined by fiddler Carl White, of nearby Indianola, OK. Not sure of the date on this one -- looks like it's a late '70s record, but it could be early '80s as well.


<! - no date, no label name >

The Oklahoma Thunder Band "Oklahoma Thunder" (Flying High Records, 1980) (LP)
(Produced by Slim Richey & Paul Motter)
A lively, eclectic late-'Seventies Tulsa band that made an earlier EP in 1978, these guys backed nightclub owner Mickey Crocker at his live shows, then became the house band at Cain's Ballroom around the time they cut this album. This edition of the short-lived group featured core members Jerry Cartwright, Mark Fuller, Gary Humphrey, David Matthews, Larry Megill and Lynn Murray, with Murray contributing four original songs, while the band splits credit on one song, "City Life," and Mark Fuller has sole credit on three others. The remaining two tracks are covers, one of Bill Caswell's "Sugar Mama," and a version of the old Bob Wills hit, "Roly Poly."


<! - NOTES, tracks, links, band >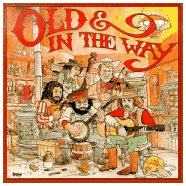 Old And In The Way "Old And In The Way" (Round Records, 1975) (LP)
An iconic album for early '70s bluegrass fans, and a big bridge from the world of acidhead hippies into the traditional folk scene. The gathering of David Grisman, Peter Rowan, old-time fiddle whiz Vassar Clements and the Grateful Dead's teddybear avatar, Jerry Garcia was news in and of itself -- the cover art by underground cartoonist Greg Irons was just icing on the cake, giving this disc ultimate counterculture status. The band itself wasn't together that long, and was a pretty informal gig to begin with. They were, as the saying goes, ragged but right -- a little haphazard when compared to the classic recordings of the bluegrass elders, but full of the right attitude. In some ways, it's actually kinda nice how loosey-goosey Old & In The Way were -- their relaxed, easygoing approach was a folk scene equivalent of the DIY punk explosion in rock. Doubtless many hundreds of fledgling pickers were encouraged to pick up an instrument after hearing this disc. Fun stuff, with nice versions of a couple of Rowan's best tunes, "Midnight Moonlight," and "Panama Red..."
Old And In The Way "That High Lonesone Sound" (Acoustic Disc, 1996)
Old And In The Way "Breakdown" (Acoustic Disc, 1997)
We're lucky that David Grisman is such a magpie... Poking around in his closets he came up with the material for these two excellent archival collections, which give a perfect, bird's eye view of Old & In The Way live and in action, during their all-too-brief prime. It's a shame the band wasn't able to stay together longer, just to see how much they would have tightened (or changed) their sound... But since Rowan and Grisman both went on to do some of the best work of their careers immediately after this, I guess we can't really be all that bummed. There's certainly little to complain about here... Again, the band is ragged but right; they may have been a little sloppy, but the music is still exciting. Recommended!


<! 146 x 144 >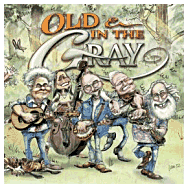 Old And In The Gray "Old And In The Gray" (Acoustic Disc, 2002)
A swell get-together of some of David Grisman's grizzled, goofy bluegrass buddies. The lineup includes Grisman, Peter Rowan, Vassar Clements and Herb Pedersen, along with young'un Bryn Bright. who plays a mighty fine bass. The vibe here is playful and relaxed, running through some old favorites and crowd pleasers... Highlights include the album opener, "Good Old Boys" and the spine-tingling story-song, "The Flood," which details a river rising and a community rallying to meet the crisis. If you enjoyed Grisman's Retrograss album from a few years earlier, then you oughta love this one, too!




The Old Americans "Dream Of Yesterday" (Green Thumb/QCA-Queen City Album, Inc., 1980-?) (LP)
Great squeaky-fiddle stuff by an elderly trio of folk preservationists out of Stone County, Arkansas. These duffers include guitar picker Seth Mize and brothers David and Willie Morrison, both fiddlers, and all three "well over 60," according to the liner notes. They made a lot of appearances out of state, largely because of their profile as poster children for Senator Ted Kennedy's "green thumb" initiative, which employed older Arkansans on highway beautification projects and the like. Anyway, the music is great, if you're into the old-timey style. On a few tunes Mize plays a little out of tune: I actually think is sounds cool, adding a non-Western drone effect to the record. Recommended!


<! - #80290 - purchased in KCMO, 07/14/19 - producer not listed >

Old Friends "Old Friends" (Outlet Records, 1984) (LP)
(Produced by Ronnie Freeland & Old Friends)
A bluegrass-country hybrid band from Alexandria, Virginia... The group included Roland Ash on mandolin, Carl Fanning (banjo and pedal steel), Jeff Harding (dobro), Johnny Messenger (lead vocals and guitar), Pat Petteway (piano), and Fred Smith on bass. These guys were one of those banjo-meets-pedal steel kinda groups, with dips into oldies such as "Singin' The Blues" and "Yes She Do, No She Don't," as well as newer stuff by Dan Hicks and a version of James Taylor's "You Can Close Your Eyes," featuring pianist Petteway on lead vocals. There are also several original tunes, mostly penned by Fanning and Messenger. Dunno much about these guys; they played together in various configurations for years before forming this band and played the Washington, DC music scene for a while before recording this, their first album.


<! - went to high school together in Alexandria - label address in Ferrum, Virginia, just south of Roanoke... >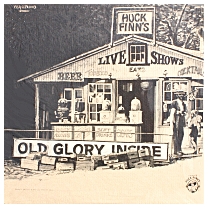 Old Glory "Old Glory Inside" (Huck Finn's Records, 1976) (LP)



<! - lead singer Valerie Ford - with Ron Eglit, Steve Spurgis - - recorded in Santa Ana, California >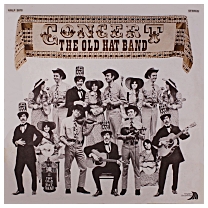 Old Hat Band "Concert" (Voyager Recordings, 1977) (LP)



<! - old-timey - - most promising song title: "I'm Going To Tell God How You Treat Me" - date per review in folk journal >
Old Salt "Old Salt" (PTO Records, 1976) (LP)
(Produced by Peter Tinsley, Les Tyler & Marty Imm)



<! - PTO stands for "Peter Tinsley Organization" - B005RUC17S: this might be the same record, though AM listing says the label is "PTOLEMATIC" - from Rochester NY >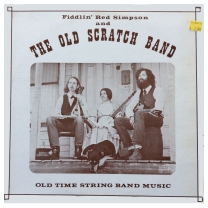 The Old Scratch Band "Old Time String Band Music" (California Condor Records, 1974) (LP)



<! - no ASIN 02/14/16 - aka "Fiddlin' Red Simpson And..." >

Bill Oliver "Texas Oasis: Environmental Songs For Texas And The World" (Live Oak Records, 1982) (LP)
(Produced by Bill Oliver)
More of a folkie thing, perhaps, though it's got Texas in the title... This musical eco extravaganza includes tunes like "If Cans Were Nickels" "Talking To Trees," "Shopping Maul" and one directed at the Reagan cabinet, "James Watt Won't Do." Among the artists backing Oliver's vision were fiddler Champ Hood (of Uncle Walt's Band), guitarist Don Sanders, Bobby Bridger, and several other people in the orbit of the Kerrville Folk Festival. This was mostly recorded in Austin, with some tracks produced in Berkeley, California (naturally!)


<! - #LP-101 >
Jim Oliver "City Slickin' And Back Porch Pickin' " (Prairie Dust Records, 1982) (LP)
(Produced by Larry Moore)
Although this really looks like a folkie thing, there's some full-on country, including several songs from professional tunesmiths Ann J. Morton and Dennis W. Morgan, who were successful Top Forty country composers. Jim Oliver seems to have been under contract to the Welk Music Group, though Prairie Dust was Ann Morton's label, and producer Larry Moore was her husband. Oliver wrote a bunch of stuff with Morgan, including several of the songs on this album, and though I don't know where he was from originally, one assumes he was plugging away in Nashville for a while. Any info would be welcome!


<! - #JO-52682 - no info on album, no musician credits or address - date per #; eb autograph dated '84 - single: https://www.discogs.com/Jim-Oliver-Love-Sweet-Love/release/8557694 >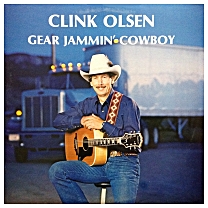 Clink Olsen "Gear Jammin' Cowboy" (Gallatin Records, 1983) (LP)
From Helena, Montana...


<! - no ASIN - 12/30/14 >
Dennis T. Olson "Fifth Avenue Cowboy" (Sunflower International Records, 1978) (LP)
(Produced by Ron Hallordson & Ralph Watts)
A rock-solid, steel-drenched pure country set from Winnipeg, Canada... This album is packed with great original material, including Olson's best-known song, "Truck Driving Outlaw," which found a second life on numerous latter-day trucker compilations. I couldn't find out much info about this guy online, but this is a very good record. He had a deep, robust, confident voice and a good strong backing band, all apparently local artists. If anyone out there has more info about Olson and this album, I'm all ears.


<! - no ASIN - 02/14/16 >

Harold Olson "...Sings Doggone Cowboy" (196--?) (LP)
Western songs, all sunsets and cowpokes, ropin' and dogies and whatnot, sung by Northwesterner Harold Olson, a rodeo announcer and auctioneer who was born in Spokane, but lived in Lewiston, Idaho. His all-locals band included Les Sneed on lead guitar, Danny Sneed (I wonder if they were related!) on steel, Gene Capps (bass) and Don Sneed, Jr. on drums... The repertoire was packed with cowboy classics, along with originals such as "Doggone Cowboy" and "Cowboy In A Continental Suit" (both published by Marizono Music) and a cover of Leroy Van Dyke's novelty hit, "The Auctioneer," which showcases Olson's own skills at calling auctions. I'm not when, exactly, this came out, but I'm guessing late 'Sixties sometime, since the liner notes mention him attending auctioneering school in 1965.


<! - 1960s(?) - #1009 - no label name visible band included Les Sneed (lead guitar - along with two other guys), Danny Sneed (steel guitar), Gene Capps (bass - and another guy, Marv Cave), Don Sneed, Jr. (drums) >

Wellman W. Omohundro/Omo The Hobo "Party Record, Number One" (Hundro Music, 196--?) (LP)
Born in Fayette, Michigan in 1917, singer Wellman W. Omohundro enlisted in the Army in order to escape a life as a rural farm kid. He served in World War Two and after the demobilization, Omohundro took up a life as a traveling musician, busking and doing club gigs whenever and wherever he could find them. He specialized in "blue" material, smutty or suggestive songs which were memorialized in a seemingly endless string of 45rpm singles, EP and albums. He initially recorded for the Accent label in the 1950s, and then started his own label, which he used to release dozens of records under a variety of names: Smiley Joe Omohundro, Omo The Lobo and/or Omo The Hobo, etc. He sold these souvenir discs at his shows, and beginning in the '60s released a string of LPs, which are listed below. Omohundro was a relic of a bygone entertainment era, harkening back to the raunchy, ribald music-hall and vaudeville era of the late 1800s and early 20th Century. Musically primitive, his songs -- such as they are -- rely on crude double entendres and puerile sexual jokes. In a country music context, Omo The Hobo wasn't quite as savagely unfunny as, say, Doodles Weaver, but you have to be pretty devoted to lowbrow entertainers to really get into this stuff. It's a little funny, but it wears thin pretty quickly. (By the way, Omohundro is a real surname, sometimes spelled O'Muhundro, and seems to originally be from Scotland or Wales... Just in case you were wondering.)



Wellman W. Omohundro/Omo The Hobo "Party Record, Number Two" (Hundro Music, 1967) (LP)
This is the only Omo album I own, and hence the only one I can provide you with the correct release date... It includes humorous gems such as "I Used To Kiss Her On The Lips, But It's All Over Now," "Daddy Can't Fly His Kite 'Cause Mommy Won't Give Him No Tail" and "I'm A Musician, I Play With My Instrument." You kinda get the idea, right? The music is just Omo and his guitar, and while neither his picking nor singing are any great shakes, he does tackle these tunes with great gusto. Wink, wink, nudge nudge, and all that.
Wellman W. Omohundro/Omo The Hobo "Party Record, Number Three" (Hundro Music, 19--?) (LP)
It's worth noting that on this album the level of graphic design is miles above that of the previous volume, which basically was a plain black-and-white nothing-much cover -- here we get a fancy, full-color oil painting of a naked, redheaded cowgirl bearing her boobs while holding a stack of "party records" in one hand, and the reins of her horse in the other. Business must have been pretty good for Omohundro during the hippie era, if he was flush enough to make such a purty-looking album cover.




Wellman W. Omohundro/Omo The Hobo "Party Record, Number Four" (Hundro Music, 19--?) (LP)
By the way, many thanks to Steve Seymour's Upper Peninsula Archive for help with this discography... If you're interested in Omohundro's bazillions of singles, check out his website, which has info on most, though not all, of the records Omo put out over the years.




Wellman W. Omohundro/Omo The Hobo "Party Record, Number Five" (Hundro Music, 19--?) (LP)





Wellman W. Omohundro/Omo The Hobo "Party Record, Number Six" (Hundro Music, 19--?) (LP)





Wellman W. Omohundro/Omo The Hobo "Party Record, Number Seven" (Hundro Music, 19--?) (LP)





Wellman W. Omohundro/Omo The Hobo "Party Record, Number Eight" (Hundro Music, 19--?) (LP)



<! Omo The Hobo - at least six "party albums" of blue humor, as well as a bunch of 45s - born Wellman W. Mohundro aka ("Smiley Joe") Omohundro http://upperpeninsulamusicarchive.blogspot.com/ >
One Hand Clapping "Skidum, Skidum Doo-Wah" (One Hand Clapping, 1977-?) (LP)
(Produced by Michael Leary & Red Erickson)
An eclectic roots/jug/string band led by songwriter Richard Blakley ("Red") Erickson a guitarist originally from Northern California who was living near Seattle when he recorded these albums. The group previously appeared on the 1973 Club Zayante compilation album recorded in Santa Cruz, California, and years later thanked their old homies at freeform country station KFAT-FM in Gilroy... Trading one hippie enclave for the next, One Hand Clapping set up shop in Washington, and became a fixture on the late 'Seventies Pacific Northwest. Erickson later retired to Texas, and passed away in 2008 at age 66.


<! - # - obit, etc (WA) (CA)?) >

One Hand Clapping "Second Hand Clapping" (Thunder Oak Records, 1979) (LP)
(Produced by Red Erickson)



<! - #TOR-RED #1 - tracks (WA) >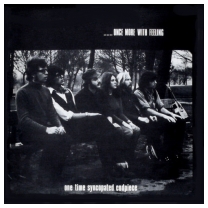 One-Time Syncopated Codpiece "...Once More With Feeling" (John Hassell Recordings, 1971) (LP)
Kooky, spaced-out, acoustic freak folk nuttiness from Leeds, UK. Kind of like the unplanned love child of The Mamas & Papas and The Fugs... if, you know, entire bands could kanoodle together and produce one single child. Anyway, this album isn't really country, per se (not by a longshot) but I do love weird old stuff from the 'Seventies... Also, I wanted to pose this question: what is it about the letter "O" that inspires so many bizarre band names? Seriously. I'm asking.


<! - #HAS-LP-1195 - (UK) >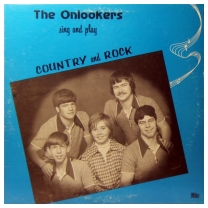 The Onlookers "...Sing And Play Country And Rock" (1974) (LP)
A teenage band from Dubuque, Iowa who self-identified as "country kids," this five-piece band featured lead vocals by Lynn Boylen, backed by brothers Mark and Bryce Bird (lead guitar and bass), rhythm guitarist Dennis Varo and drummer David Ducharme. They played a mainly country set, drawing heavily on early '70s hits like "Paper Roses," "Let Me Be There," "Satin Sheets" as well as pop tunes such as "Bad, Bad Leroy Brown" and "Indian Reservation" and instrumentals like "Wipeout" and "Groovy Grubworm." Earnest-o-rama, and Heartland-o-licious.


<! - Dubuque, Iowa - Private Press LP 001-K-74 - no ASIN 06/10/15 - no producer credit, though it says the album was recorded at - pix >
Orange Blossom Sound "Bluegrass And Orange Blossoms" (Epic Records, 1969) (LP)
(Produced by Bob Johnston & Roger Churchyard)
An eclectic British quartet which came to the attention of agent Mervyn Conn, one of the organizers of the Wembley music festival, who booked them at Wembley and at big concerts in London and elsewhere. Producer Bob Johnston caught one of their shows and got them into the studio, the result being this album, a pretty solid mix of progressive bluegrass, country and folk. The band consisted of fiddler/bandleader Roger Churchyard, Charlie Gaisford on banjo and guitar, Michael Artes on bass and lead guitar by Ian McCann. Some of their vocal arrangements seem left over from a Kingston Trio-type folk era, while many songs have a distinctly John Hartford-ish feel. These guys were pretty good, though I think this was the only record they made.
Original Bluegrass Opera Of Detroit "Original Bluegrass Opera Of Detroit" (1977) (LP)
(Produced by Herschel Freeman)
Musicians are often asked about their days jobs, and in this case, the answer is linked to the music itself... The Bluegrass Opera Of Detroit was a touring company that performed a play by the same name, a twangy opera saga written in praise of the then-vibrant auto industry, as seen through the eyes of several characters who worked on the factory lines at a time when unionized jobs were plentiful and well-paid. This album is an unusual memento of a live stage show that was commissioned by a grant from the Michigan Council for the Arts, with a libretto written by Bud McKirgan, with musical backing from a band called North Country Bluegrass. The characters they play were of workers who had migrated to the Motor City from several Appalachian states, (although the musicians themselves included several Northerners from Chicago, NYC and Detroit) and the story is about how Detroit was a magnetic city where people came for work, and stayed for life... The LP was apparently released by the cast at their own expense, and is a curio of both the music and of the history it represents, of the days when Detroit was prosperous and vibrant.


<! - NOTES > <! The Original Caste "Back Home" (Century Records, 1974) (LP) - Canada country-rock - steel guitar by Buddy Emmons - country? - a lot of releases on AM >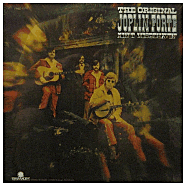 The Original Joplin Forte "Ain't Misbehavin' " (MCA-Shamley Records, 1968) (LP)
(Produced by George Fernandez)
Led by banjoist Dennis Coats, this short-lived group apparently grew out of the Los Angeles/Southern California folk/bluegrass scene, with Coats taking a dip into the spaced-out songwriter ouvre, with a few whiffs of John Sebastian-esque psychedelic jugband added into the mix. In all honesty, this isn't a very successful record: although there's a superficial similarity to roots-music genre-bender John Hartford (kooky lyrics, lackadaisical banjo plunking, hippie iconography and even a cover of Hartford's chart-busting "Gentle On My Mind") there's little of Hartford's giddy stylistic flair and keen originality -- this seems forced and straining to succeed, rather than innovative and above the fray, and though he's a decent musician, Coats was a remarkably stiff, un-fluid singer. A genuine artifact of its time, for sure, although I imagine it's not really a record that many people would want to come back to just for pure listening pleasure... I could be wrong, though. It's certainly notable that Coats wrote all but four of the songs on here, so it includes a trove of unique -- if not electrifying -- material.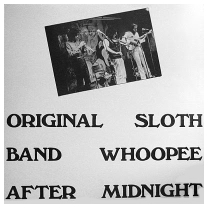 The Original Sloth Band "Whoopee After Midnight" (Troubadour Records, 1973) (LP)
A jazzy, retrodelic stringband from Canada, with covers of various rags, blues tunes and Depression-era novelty songs. Highlights include "(I Just Want To Be) Horizontal," "I'm A Vulture (For Horticulture)" and "Get A Job," along with more well-known standards, such as "The Sheik Of Araby," "Temperance Reel" and "How Long Blues."


<! "...This is a gem out of the Canadian Roots Gospel Blues archives; excellent digital production. One can still get vinyl copies directly from Ken Whiteley." >
The Original Texas Playboys "Bob Wills Day: Live From Turkey, Texas" (Delta Records, 1984) (LP)



<! - #DLP-1177 Bass, Vocals – Joe Frank Ferguson Drums – Smokey Dacus Engineer – Gary Scott (8) Executive Producer – W.D. Stallings Fiddle – Bob Boatright, Gene Gasaway Guitar, Vocals – Eldon Shamblin Piano – Al Stricklin Producer – David Stallings (2), Leon McAuliffe Steel Guitar, Vocals – Leon McAuliffe Vocals, Bass – Leon Rausch Recorded Live at the Bob Wills Day celebration in 1983 NEED THEIR OWN PAGE >


Orion - see artist discography




Lore Coyote Orion "Lore Coyote Orion" (PT Records, 198-?) (LP)
(Produced by Bandera Bob)
A solo album by the multi-talented songwriter/graphic artist/humorist Lawrence Shoberg, aka Lore Orion (1949-2013), who led the country-rock group Bandera in the early '80s, and later formed his own band, Lore And The Legends, as well as the "heavy leather" hard-twang band, KATTL, with his longtime collaborator, Bobby E. Boyd (aka Bandera Bob). Although originally from California, Orion was a full-time, all-in Texan by the time he made this album, actually living in Bandera, near the bright lights of San Antonio, where this album was recorded. Apparently, it was only released in Europe but it's definitely a Lone Star kinda thing, packed with original material such as "I Wish I Was In Texas," "Texas Ain't The Same," "Once You Cross The Line," and "She Likes To Drive Me Crazy." The band included Bandera Bob and Lore Orion, along with Rick Rawls, John Ludwick and others, some of whom helped form KATTL around this time.


<! - PTLP-004 - no ASIN 10/19/17 - 1990s (??) late '80s? - band includes Bandera Bob, Rick Rawls, John Ludwick and others - all originals: Side 1 : Born to roll / I wish I was in Texas / You & me woman & man / My fantasies / Runnin' wild / Mustang canyon / Once you cross the line Side 2 : She takes my breath away / On the horizon / El Dorado / She likes to drive me crazy / Texas ain't the same / They got Jesse / Tickin' away https://www.kattl.com/ http://archive.li/JUMyx >


Mike O'Roark & The Freeborn Men - see artist discography




Dennis Michael O'Rourke "Broken Crystal" (Rhodes Records, 1981) (LP)
(Produced by Tom Phillips-?)
A bit of a mystery disc What with all the saxophones, trombones, clarinets, dulcimers and flutes, this one looks a little bit iffy. Still, there's some fiddle, banjo and steel guitar in the mix as well, so there may be hope. Of particular interest, to fans of Celtic music, is some mandolin work by Robbie O'Connell, an Irish emigre who performed with the Clancy Brothers, and put out some fine trad-oriented material of his own.


<! - #SR-33 - pedal steel (Leo Egan) - bc nv - (NP) >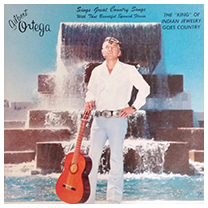 Gilbert Ortega "The King Of Indian Jewelry Goes Country" (Ortega Records, 1977) (LP)
(Produced by Little Richie Johnson)
Holbrook, New Mexico's well-known Native American businessman Gilbert Ortega -- best known for cornering the market on turquoise jewelry -- sings a set of bilingual country standards, mostly honkytonkers and weepers like "Crying Time," "Cold, Cold Heart," "Nobody's Darlin' But Mine" and "Together Again." Local producer Richie Johnson booked time with an A-list usual-suspects studio crew: Johnny Gimble, Lloyd Green, Dave Kirby, Charlie McCoy, Hargus Robbins, et. al. I guess despite being an adequate but limited vocalist, Ortega really gave a career as a country singer a shot for a while, although his bread and butter was, of course, his multi-million dollar jewelry empire... Still, as vanity records go, this disc's a doozy.


<! - # http://archive.azcentral.com/business/articles/20100821gilbert-ortega-arizona-stores.html - horns - iffy vocals - bilingual ("Is It Wrong") > <! Charlie Ortman "New Moon" (LP) >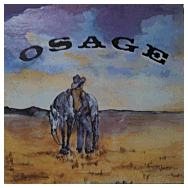 Osage "Greatest Hits" (Ragweed Records, 1980) (LP)
(Produced by Osage)
Dunno too much about this Northern California band, who hailed from Santa Rosa, north of San Francisco... Mixing western swing and honkytonk, Osage were a talented group, roughly in the same stylistic orbit as Asleep At The Wheel, if not quite in the same league professionally. This album offers a strong set of mostly-original material, with songs written by all four of the core bandmembers, pianist Jim Hirst, bassist Ken Hobbs, steel player Mike Phillips and drummer Scott Saturday. The sound mix isn't great - the rhythm section seems a little buried -- but the music is tops. Highlights include heartbreakers such as "She's Driving You Out Of My Mind" and the alcohol novelty song, "Never Like Drinkin' Alone" (in which the singer says "howdy" to every beer, whiskey and gin he downs, just to have somebody to talk to...) A pretty swell indiebilly album, if you can track it down!


<! Paul Anastasio on fiddle, Jim Evans banjo >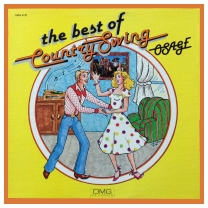 Osage "The Best Of Country Swing" (DMG Records, 1981) (LP)
(Produced by Gradie O'Neal & Jeannine Osborn)
Turns out I was wrong about Greatest Hits being their only album... There's also this groovy set of classic country cover songs, zeroing in on western swing songs such as "Take Me Back To Tulsa," "Crazy Cause I Love You," "Roly Poly" and "San Antone Rose." The performances are little restrained and polite, but it's still such great music. As the great Bob Wills might have put it: ....aahhhhh, yessss!!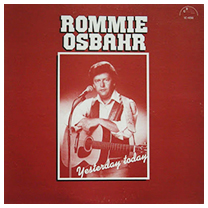 Rommie Osbahr "Yesterday Today" (Son Circuit, 1980-?) (LP)
(Produced by Dee Mullins)
Haven't got a lot of info about this one... Although he recorded this album in Goodlettsville, Tennessee, singer-guitarist Rommie Osbahr seems to have been living out in western Iowa, near Omaha, and released a few singles as well as the album. The studio crew includes folks like Hoot Hester, Bunky Keels, and Judy Rodman singing backup... There are several cover songs ("Rave On," "Settin' The Woods On Fire") as well as some original material... I'm not sure when this album came out, though Osbahr was still doing locals shows in the late 1980s, according to the newspapers of the time.


<! - #1050 - date per singles - tracks, old contact (IA) - also had a few singles: "Weekend Daddy/Why Do You Punish Me" (Son Records) (7") - NOT on album: "Weekend Daddy/Straight A's In Love" (Son Records) (7") >

John Osborne & The Southern Express "Down South Jukin' " (1978-?) (LP)
(Produced by John Osborne & Kal Sands)
Not a lot of info about these folks -- there's no address on this disc, alas, and nothing I could find online about their musical career. Anyway, the group included brothers John and Joe Osbourne on bass and drums, respectively, Danny Crabtree on guitar and Larry Thomas playing piano and horns, working through a repertoire that definitely included country, but seems more tilted towards a southern rock sound. On the country side, there's stuff by Ronnie Milsap and Mel Street, outweighed by a slew of tunes by Lynyrd Skynyrd, the Marshall Tucker Band, a cover of Bob Seger's "Turn The Page," and -- of course! -- a version of Charlie Daniels' "South's Gonna Go It Again." On a more oddball note, they also cover Gerry Rafferty's "Baker Street," which seems a little off-brand, but hey man, it was the 'Seventies, and who doesn't love that song? Anyone know more about these guys?


<! - #105087-A/B - no date or address >

Jerry Ostensoe "When I Was Young" (Lovely Lynzier Records, 198--?) (LP)
(Produced by J. Frederic DeVir)
This fella from from Granite Falls, Minnesota is more in a folkie-bluesy mode, though there's definitely a country streak there as well... Other than a cover of Hank Williams' "Jambalaya," these are all Ostensoe originals, including a bunch of regional pride songs: "Davenport, Iowa," "Milwaukee Railroad Blues," and one written about the battle of Little Bighorn. The compact band includes Elmo Volstad (guitar), Todd Johnson (bass), David Smiglewski (drums) and Steve Brendemoen (lead guitar), whose collective names are truly testimony to the ethnic diversity of the Great Lakes region. Though I'm sure the musical lineup has changed quite a bit over the years, Jerry Ostensoe was still playing gigs as recently as 2017!.


<! - #LL-1 - no ASIN 09/09/16 http://www.jerryostensoe.com/ - still playing in 2016 - >


Al Oster - see artist discography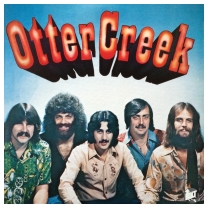 Otter Creek "Otter Creek" (Bolt Records, 1977) (LP)
(Produced by Frank Boulton)
A "lost" hippiebilly country-rock gem of mellow yet twangy splendor. Attention all ye fans of late '60s Byrds, early '70s Grateful Dead, New Riders Of The Purple Sage, Greezy Wheels, et. al., this is an album you'll want to track down. Amiable, uncomplicated stoner twang by some longhairs from upstate New York... Many of the songs are of the looking-for-love-but-drunk-at-the-bar variety, with frontman Robert Presti singing lead on most tracks, as well as Tommy Sennes on pedal steel, and Bill Smith playing lead guitar and mandolin. The picking is decent though not dazzling, but the vibe is just right. A good-time band with a sincere country sound... Definitely worth a spin!


<! - NOTES - are the other Otter Creek CDs by the same band?? >

Otter Creek Slide "Once A Day" (BOC Records, 1983) (LP)
(Produced by Brad Edwards)
Amazingly, this is a different group than the country-rock band above... These folks were a bluegrass band from Osceola, Iowa, clustered around Drake University. They look harmless.


<! - #BOC-LPS-2045 - recorded at AudioLoft studios in Mack's Creek, Missouri >

Elayne Otterson "The Lonesome Streets Of Town" (Elayne Productions, 1986-?) (LP)
(Produced by Elayne Otterson & Jim Stanton)
Lot a lot of info about this gal from Fargo, North Dakota... She was represented by country promoter Howard Vokes, who later leased a bunch of his stuff to the German collector label, Binge Discs, so the album below (on Lucky Lady) came out in Europe several years later. Along with some oldies by Zeke Clements, Harlan Howard and Webb Pierce, this album spotlights three songs written by Ms. Otterson, as well as five by Terry S. Smith.


<! - #LP-8610 - LK added this album to dc 01/31/20 - Terry S. Smith also had a song, "I Can't Find A Train," recorded by Roy Acuff, and another, "A Few Good Funerals" cut by Eddie Noack - A1 The Lonesome Streets Of Town Elayne Otterson A2 North Dakota Winter Terry S. Smith A3 Flowers In The Spring Ed Smith, Terry S. Smith A4 I'd Rather Be One James Mack A5 All My Love Is Always Yours Terry S. Smith A6 There's Poison In Your Heart Zeke Clements A7 Prisoners Of Heartache Ralph H. Compton B1 Honky Tonk Heroes Terry S. Smith B2 Make An Honest Woman Out Of Me Harlan Howard, O. Charles B3 I Just Called It Quits Elayne Otterson B4 Midway Terry S. Smith B5 I'd Like To Ride This Train Elayne Otterson B6 I Heard The Jukebox Playing Webb Pierce, Linda Baggett, Kitty Wells >

Elayne Otterson "The Feelings Of A Country Girl" (Lucky Lady Records, 19--?) (LP)
This album on a Binge Disc offshoot only overlaps with the first LP by a couple of tracks, "I'd Like To Ride This" and "The Lonesome Streets Of Town," both Elayne Otterson originals.


<! - #LP-3004 - Binge Disc offshoot (same songs as other LP?) - tracks (ND) - now "Elayne Otterson Sexsmith" of Iowa City? (don't think this is her) - a bunch of YouTube videos posted by Darv Hoefs in 2013 (a relative, I assume?) >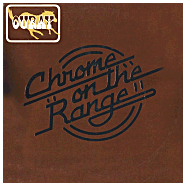 Ouray "Chrome On The Range" (Taxi Records, 1978) (LP)
(Produced by Ed Cherney & Ouray)
A pretty strong, commercially oriented country-rock record by a regionally successful band that was based in Chicago. They had a solid mix of softer, country-oriented material and slightly more aggressive '70s guitar rock, with some Southern rock touches such as Allmanesque twin guitars, and lots of chicken-pickin' licks, generally framed in a mellow rock-pop sound. The vocals are particularly nice, with the quintet proving themselves adept at the same sort of airy, post-CSN&Y hippie rock harmonies heard in bands such as Poco and Firefall. I like their softer side, especially when the pedal steel takes the lead, though unfortunately they seem to have felt obliged to add a long guitar solo into every song, and that often kills the mood for me. Still, all in all, this is a record worth knowing about and maybe even tracking down if you're into this brand of '70s AOR. Not sure if any of these guys did anything else, but this seems like one of those great almost-coulda-made-it bands you find out about now and then. Great album title, too!


<! - # - (IL) >
Ouray "Motor Dream" (Taxi, 1981) (LP)
(Produced by Andy Watermann)
Alas, on their sophomore album, Ouray pretty much abandoned their country roots and pursued a more mainstream rock sound. I wouldn't go as far as saying this is dreadful, but's definitely not twangy, and even as a bar-band rock record, it falls flat. Mostly it's just very generic-sounding and bland; on one track they try their hand at reggae (uh...) and though I suppose the opening tracks could have plausibly been pitched as Eddie Rabbit-style country-pop, twangfans need not apply. It isn't until the very last track that they explore a direction that could have given them a more distinctive path: the album closes with "Can't Go On This Way," a decent high-harmony/falsetto power-pop tune with a strong Raspberries influence. If the whole record had sounded like that, it would be way more memorable.


<! >

The Outlaws "Hurry Sundown" (Arista Records, 1977) (LP)



<! Southern rock unit the Outlaws was formed in Tampa, FL in 1972 by singers/guitarists Hughie Thomasson and Henry Paul, bassist Frank O'Keefe, and drummer Monte Yoho. With the 1973 addition of guitarist Billy Jones, the lineup was complete, and after a year of intense touring the band became the first act signed to Arista under Clive Davis; the Outlaws' self-titled 1975 album spotlighted their Eagles-influenced harmonies and Allman Brothers-like guitar attack, yielding the Top 40 hit "There Goes Another Love Song." In the wake of 1977's Bill Szymczyk-produced Hurry Sundown, both Paul and O'Keefe exited, with guitarist Freddie Salem, bassist Harvey Dalton Arnold, and second drummer David Dix signing on for the 1978 concert set Bring It Back Alive and the studio effort Playin' to Win. Salem was the next to go, and the lineup shuffles continued when Arnold announced his departure following 1979's In the Eye of the Storm, with bassist Rick Cua recruited for the next year's Ghost Riders in the Sky, which netted a Top 40 entry with its title track, a rendition of the Vaughn Monroe favorite. Yoho left to rejoin Henry Paul soon after, and with the subsequent exit of Jones, only Thomasson remained from the original Outlaws roster -- not surprisingly, the group disbanded upon completing 1982's Los Hombres Malo. A year later Thomasson and Paul formed a new Outlaws lineup, adding guitarist Chris Hicks, bassist Barry Borden, and drummer Jeff Howell; after issuing 1986's Soldiers of Fortune, Paul again quit the band, with the remaining quartet returning in 1993 with Hittin' the Road. While Paul resurfaced in 1994 in the chart-topping contemporary country band Blackhawk, Thomasson later toured with the reformed Lynyrd Skynyrd while continuing to lead the Outlaws, releasing So-Low in 2000. Sadly, Jones and O'Keefe died within three weeks of one another in early 1985. ~ Jason Ankeny, All Music Guide > <! http://en.wikipedia.org/wiki/Outlaws_%28band%29 Hughie Thomasson - backed Milton Carroll, was also in Skynyrd The Outlaws "Outlaws" (Arista, 1975) The Outlaws "Lady In Waiting" (Arista, 1976) The Outlaws "Hurry Sundown" (Arista, 1977) The Outlaws "Playin' To Win" (Arista, 1978) The Outlaws "In the Eye Of The Storm" (1979) The Outlaws "Ghost Riders" (1980) The Outlaws "Los Hombres Malo" (1982) The Outlaws "Soldiers Of Fortune" (1986) The Outlaws "Diablo Canyon" (1994) The Outlaws "So Low" (2000) The Outlaws "Once An Outlaw" (TBA) The Outlaws "It's About Pride" (2012) Live albums The Outlaws "Bring It Back Alive" (1978) The Outlaws "Hittin' The Road" (1993) The Outlaws "Extended Versions" (2002) Compilations The Outlaws "Greatest Hits Of The Outlaws...High Tides Forever" (1982) The Outlaws "Best Of The Outlaws: Green Grass And High Tides" (1996) The Outlaws "Super Hits" (2009)[4] >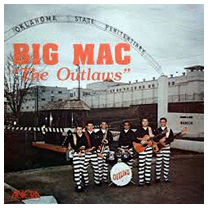 The Outlaws "Big Mac" (Alvera Records, 1974-?) (LP)
(Produced by Al Clauser)
Not to be confused with the Top Forty band above, these outlaws were the real deal: a prison band from McAlester State Penitentiary, located in eastern Oklahoma. Like a lot of big prisons, McAlester organized a music program as an outlet for the inmates, who were into country music as well as other styles. They recorded at the studios of western swing veteran Al Clauser's Tulsa-based Alvera Records, though I don't know if Clauser or his house band pitched in on the sessions. The McAlester musicians are pictured wearing matching outfits, sporting dark blazers over big-striped prisoner pants, straight out of a 1930s cartoon. I doubt anyone teased them about it, though; they don't look like the kinda guys you'd want to tease much. The repertoire is mostly covers of country classics, with a gospel tune or two, a little rock, and an adaptation of Johnny Cash's "Folsom Prison Blues," mildly morphed into "Big Mac Prison Blues."


<! - #AV-1087 - nv, not sure who was in the band >

The Outpost Family "How About You?" (Outpost Records, 1982-?) (LP)
Some nice, simple bluegrass and stringband music -- including a lot of gospel material -- from a group out of Winfield, Kansas. This is a family band, led by Don Wise and his wife Donna, along with various kids and their partners, as well as a gaggle of little kids. Mr. Wise had been in a Wichita rock band back in the 1950s, but had to quit after an accident that paralyzed his lower body. After the family moved to Winfield in 1976, they got into bluegrass music, and over the years performed at a number of festivals and contests. I think this was their first album, and includes some original material, such as "One More Songs For The King" and "Sold On Jesus," written by Don Wise, and "The Plains," which was co-written with his son-in-law, flatpicker Barry Hus. Nice stuff!


<! -#OP-74 - no ASIN 04/01/17 - no producer credit, year, or label name, other than cat# >

The Outpost Family Band "A Little Outpost Of Heaven" (Outpost Records, 1984) (LP)



<! - OR-84-001 / NR-15301 SIDE ONE: Song Of The South Rabbit In A Log Born To Love Me Grandma's Feather Bed Simple Melody Crawdad Hole Darktown Strutters Ball/Five-Foot Two The Good Old Days Gone At Last SIDE TWO: Me And Jesus Leaning On The Everlasting It'll Be Alright Do Lord A Little Outpost Of Heaven Safely In The Arms Of Jesus You Can't Be A Beacon >

The Outpost Family Band "Sing A Happy Song" (Outpost Records, 1985) (LP)
(Produced by The Outpost Family)



<! - OP-002 / NR-15936 - no ASIN 04/01/17 > <! Overland Express "First Stage" (xxxxxxx, xxxxx) (LP) - bluegrass? - 208 loaded 11/11/15 _over/overland_express_0000_first-stage_208.jpg >
Johnny Overload "The Race Has Just Begun" (Lemco, 1980) (LP)
(Produced by David McGhee & J. D. Miller)
One of the Lemco label's odd forays into non-bluegrass material... and to honest, not one of its most successful records. The album opens with "The Race Has Just Begun," an off-balance comedy number revolving around Nascar-style racing -- it's one of those belabored, not-that-funny country comedy bits, highly reminiscent of Don Bowman's old stuff. Then the album wrenches into low gear with a pair of disastrously self-important, overwritten, would-be-epic story-songs, about a hard-driving, rambling-man, lonesome kinda trucker fella. It's at this point we discover that "Johnny Overload" (aka bandleader David McGhee) was not a terribly good singer. He's into it, sure, but he's a little bit warbly and all over the map. Anyway, I think McGhee was playing the part of "Johnny Overload," a name taken from an old, classic trucker song which was covered by Johnny Bond. The other lead singer is Keith Allan, whose full name was Keith Allen Booth, and he wrote about half the material on this album but only sings on a couple of tunes towards the end. For my money, his song, "High On The Hog," is the album highlight. Mostly, this disc didn't do much for me: turns out you're digging a little too deep if you've gotten down this far.


<! - #800512 - no ASIN 04/03/15, 08/14/16 > <! Bill Owen & The Elk River Drifters "Down Home" (Tree Frog) old-time hillbilly ala Delmore Brothers? - no ASIN 12/31/14 >
Billy Owen & The All-American Band "Sounds Of Lakeland's Brand New Opry" (Lakeland Records, 197--?) (LP)
(Produced by Johnny Phillips)
The name "Brand New Opry" was a spoof of the fabled Grand Ole Opry, although instead of being rooted in a specific place, the BNO was actually a touring bluegrass band out of Lakeland, Florida. This early edition of the band featured Billy Owen on vocals, along with Sandi Braden, Willie Burroughs, Teresa Chadwick, and Cindy Poole... The group as an institution has survived intact well into the 2010s (so far!) although the membership has completely changed over the years. Not completely sure when this album came out... From the country-pop hits they cover -- "You Can't Be A Beacon," "There Goes My Everything" and "Let Me Be There" -- I'd guess this was from around 1974-75.


<! - #LBNO-001 - no date - biggest hits are "You Can't Be A Beacon," "There Goes My Everything" and "Let Me Be There" - no ASIN 02/04/15 >
Jim Owen "...As Hank: The Life Of Hank Williams In Story And Song" (Gold Records, 197-?) (LP)
(Produced by Jim Owen & Les Ladd)



<! - #NR6774 - no info on musicians, etc >
Jim Owen & The Drifting Cowboys "A Salute To Hank Williams: A Song For Us All" (Epic Records, 1978) (LP)
During the 1970s, Nashville songwriter Jim Owen developed a one-man stage show tribute to his hero, Hank Williams, and he recorded this double-LP along with several former members of Hank Williams's band, the Drifting Cowboys. In 1978 he made it into Billboard with a strictly Back-40 cover version of "Lovesick Blues," but while chart success was elusive, his theatrical show was well-regarded, and is reflected in this widely-distributed album. An oddity, in some ways, but certainly the king-daddy of all Hank Williams tribute albums.


<! - # also : B00412ADSW http://en.wikipedia.org/wiki/Jim_Owen_%28singer-songwriter%29 >
Ray Owen "Well Wasted Afternoons" (Police Records, 1984) (LP)
(Produced by Arne Brav)
Great album cover, but a little more folkie-eclectic than I'd been hoping for... Hailing from Gettysburg, Pennsylvania, songwriter Ray Owen may have been aiming for a Steve Goodman or Gove Scrivenor-esque mix of folk, blues, pop and twang, but for the most part it doesn't really grab me... Includes some fiddle and mandolin, but also tenor sax and Korg synthesizer and even the mighty DX-7 keyboard on a tune or two. So, you see where we're heading here? A possible highlight might be "You Don't Have To Be Crazy To Love Her (But It Sure Would Help)" which features a dixieland brass band backing his bluesy vocals... Anyway folk fans may dig this disc, but my dreams of discovering a lost honkytonk gem were dashed right away.




Ann Owens "You're Gonna Love Me" (Blue Seagull Records, 1978) (LP)
(Produced by Jim Day & Bill Wade)
An album's worth of all-original material from songwriter Ann Owens, who had been playing gigs for a while at the fabled Palomino Club in Los Angeles before cutting this album... She's backed by a bunch of high-profile Southern California country pickers, including guitarist/arranger Jerry Cole, Pete Kleinow and Jay Dee Maness on steel guitar, Larry McNeely plunking banjo and Curtis Stone on bass, among others. Among her songs are "Country Pickin' Singin' Fool Like Me," "Kansas Back To Nowhere," "North Carolina Country Girl" -- a couple of these songs were also recorded by pop-country star Rusty Draper on another album on the Blue Seagull label. The Hollywood-based label was owned by Chic Sorenson, who seems to have been a patron of Owens' career; several of the same musicians, including Jerry Cole also appear on both albums. I'm not sure where Owens was originally from, but she was definitely in the center of LA's country rock scene in its peak years.


<! - #BSRLP-003-78 - from? - date? (not on disc) - did Ann Owens sing on Chic Sorenson's album? >

Bill Owens & The Kinfolk "Songs Of The Smokie Mountains" (REM Records, 1967) (LP)
You can be forgiven for mistaking this as just another generic folk-revival "mountain music" album, but scratch under the surface and you'll find that Bill Owens (guitar) and his wife Dorothy Jo Owens (banjo) were "kinfolk" to no less than Dolly Parton, as was the album's fiddler Jake Owens, and they were indeed authentic practitioners of old-fashioned Tennessee-style twang. The set list looks pretty tame -- gospel songs and folk chestnuts such as "Down In The Valley," "Barbara Allen," "On Top Of Old Smokey" and "Tom Dooley," though there are also several resonant country weepers, like "Careless Love" and "Gently Are The Weeping Willows." Although both Bill and Dorothy Jo were prolific songwriters, I don't think they contributed original material to this one, but fans of the Parton clan will still wanna check it out.


<! - #REM-LP-1024 On Top Of Old Smokey; Gently Are The Weeping Willows; Old Mountain Dew; Barbara Allen; Tum A Gee Wah; I Live In Glory; Oh, I Want To See Him; Maggie; Bury Me Beneath The Willow; Free As A Little Bird; Tom Dooley; Careless Love; Down In The Valley; Amazing Grace Melodies; Ninety And Nine; Matthew >

Clyde Owens & The Hardtimes "Clyde Owens Sings -- About The Little B-Ham Club In Panama City, Fla" (Confederate Records, 1973-?) (LP)
(Produced by Bill Goodwin)
Hillbilly singer William Clyde Owens made a splash back in the original rockabilly era with a rough-cut, super-twangy late-'50s single on Linco Records called "Swing It Little Katy," and he plugged away for several years before getting signed to the Chart label, where he recorded a string of singles during the late 'Sixties. Commercial success proved elusive, so Owens drifted back into indie territory, recording for Rimrock, Star, Paradox and other micro-labels through the 1970s and early '80s. This album was recorded in conjunction with the Florida-based "Little B-Ham Club," which seems to have been an offshoot of The Club, a members-only restaurant-bar in Birmingham, Alabama. The LP liner notes lament that Little B-Ham was "experiencing growing pains" and under new management, so perhaps that particular venue didn't last too long (although the original Club is still around in Birmingham...) Anyway, this album is packed with original material, almost all of it written or co-written by Bill Goodwin, who was Owens' manager; Owens is co-credited on three tracks, including the opener, "Little B-Ham Club," which literally sings the praises of the venue. His newlywed wife, June Owens, wrote the album's only non-Goodwin number, "The World Is A Beautiful Place," a sappy attempt at sunshine country which is the album's only real clunker. Mostly, this is pretty fun stuff: the band is all-in, and Clyde Owens has a good, no-nonsense vocal approach which is somewhat reminiscent of Dave Dudley -- more honkytonk than country crooner, though he is trying to accommodate the countrypolitan style of the times. There's no date on this album, but most of the songs, including Ms. Owens's, are copyright 1973, so I'd guess '73-'74 on this one. The Hardtimes band included Jamie Fitzgerald (guitar), Jimmy Fisher (drums), Dick Stewart (bass) and Sherman Stephenson (whose instrument wasn't identified, though I'm guessing he's the rather prominent steel player in the mix...)


<! - # C-1030 ~ PRP-39151/52 - no ASIN 09/18/17 - "Beach label" artwork - nicknamed "Shy" Clyde Owens LOST. WAKE ME GENTLY. WHY CAN'T I GET OVER YOU - copyright 1973 "the world is a beautiful place" june owens - where was he from???? Alabama? - unable to track down a bio (yet) - yes! June Owens living in Meridianville, Alabama related to William Clyde Owens, they were married in 1973 - neither have passed away, both born in 1936: https://billiongraves.com/grave/June-Owens/12340086 >
Duane Owens & The Arkansas Country "Our Kind Of Country" (Cupid Records, 197--?) (LP)
(Produced by Stan Getz)
First things first: I'm pretty sure the guy playing guitar and producing this album is not the same Stan Getz who blew sax and had a global hit with "Girl From Ipanema." I could be wrong, but... Anyway, singer Duane Owens was born in Caraway, Arkansas and started playing guitar while in the Army, forming a band with pedal steel player Dan Hullihen in 1975. They're joined here by Stan Getz (lead guitar), Paul Strothers (drums) and Jim Williams (bass), with backing vocals from a couple of gals identified as Joy Jean and Sherry Lynn. The set list includes a bunch of covers, as well as several Duane Owens originals: "Heartache To Heaven," "I Don't Need You Anymore," "Let's Just Say Goodbye," "Six Pack Of Heartaches," as well as "Dan's Theme," composed by Mr. Hullihan.


<! - #C-2003 - (b. 1943) - no dc 12/06/19 - (AR) >
Dusty Owens "Country Ballads" (Wyncote Records, 1967) (LP)
(Produced by Mark Cohen-?)
This is a pretty fun record... maybe not a "great" record, but I enjoyed it. The late Dusty Owens (1930-2015) started his country music career as a teenager, playing on the radio in his hometown of Flint, Michigan. He went on to a high-profile gig on the WWVA Wheeling Jamboree, and had a few medium-level chart entries, including his own song, "Once More," which became a country music standard, recorded by dozens of artists, including Roy Acuff, Bill Anderson, Vince Gill, George Jones, Porter Wagoner and Dolly Parton... Like a lot of '50s country artists, bit by bit he slipped off the radar as far as the big Nashville labels were concerned, but somehow he cut a lot of sessions for Wyncote, a cheapo label on the East Coast, and there's some fun stuff on these records. Owens' vocals sound kind of like a less-passionate Faron Young, relaxed, robust and suave -- on this album he sounds particularly laid-back, with a curious counterpoint provided by some mildly hyperactive lead guitar and pedal steel... (My suspicion is that Owens actually just recorded with vocal and acoustic guitar and the electric stuff was dubbed in... but who knows?) Anyway, the songs are good -- mopey heartsongs with a loping rhythm, including a few obvious covers and some other songs that seem like they were originals. His early stuff (available on CD reissues) is more solid musically, but these later tracks are definitely worth a spin!


<! - #W-9166 - AM says this is not really Dusty Owens http://www.dustyowens.com/bio.html http://www.legacy.com/obituaries/tbo/obituary.aspx?pid=174533430 b. 1930-? http://countrydiscoghraphy2.blogspot.com/2015/11/dusty-owens.html >

Dusty Owens "Your Kind Of Country" (Wyncote Records, 1967) (LP)
Several covers of mainstream country hits from the 1950s and early '60s -- "Yonder Comes A Sucker," "Saginaw Michigan," "Billy Bayou," and the like, as well as some more obscure stuff, probably including a few Dusty Owens originals.




Dusty Owens "Country And Western" (Wyncote Records, 1967) (LP)
This one's more "western" oriented, i.e. full of cowboy songs like "Red River Valley," "Blackjack David" and "Blood On The Saddle." But if you enjoy that kind of material, you might wanna check this one out.




Dusty Owens "Hey There, It's Me Again" (Admiral Records, 1971) (LP)




Hank Owens "...Sings Country Songs For Secret Agents" (Modern Records, 196-?) (LP)
(Produced by William Beasley)
A gimmicky mix of 'Sixties "spy jazz" and country twang, Nashville style. "Hank Owens" might have been a real person, but it seems equally likely it was a rural-sounding portmanteau designed to wow the rubes. This came out in a few different editions. Cool cover art.


<! - #MS-566 - (TN) >

Earl Owensby/Various Artists "Death Driver" (Soundtrack) (CMC Records, 1975) (LP)
(Produced by Arthur Smith, Chuck Owens & Hank Poole)



<! - # - with Maggie Griffin, The Schuylers, Ralph Smith - Owensby only sings on one track - Side Two is all incidental music composed by producer Arthur Smith >

Earl Owensby "Earl's Classic Rock 'N' Country" (CMC Records, 1976-?) (LP)
(Produced by Arthur Smith, Chuck Owens & Hank Poole)
An odd, eclectic set by Earl Owensby, a B-movie producer and actor nicknamed "the redneck Roger Corman," whose production studio was located in North Carolina. He starts this album out with some straight-ahead country, stuff by Eddie Miller and Conway Twitty, then dips into gospel for a tune or two... Side Two kicks off with a song he co-wrote with producer Arthur Smith, "Rock N' Country," and then dives into a flurry of Fats Domino songs. Go figure. As far as I know, this was his only album. Among the locals backing him were Arthur Smith and his son, Clay Smith, as well as songwriter Tommy Faile, sitting in on bass.


<! - # - date per eb; nv >

Earl Owensby "Earl's Classic Rock 'N' Country" (CMC Records, 1976-?) (LP)
(Produced by Arthur Smith, Chuck Owens & Hank Poole)
An odd, eclectic set by Earl Owensby, a B-movie producer and actor nicknamed "the redneck Roger Corman," whose production studio was located in North Carolina. He starts this album out with some straight-ahead country, stuff by Eddie Miller and Conway Twitty, then dips into gospel for a tune or two... Side Two kicks off with a song he co-wrote with producer Arthur Smith, "Rock N' Country," and then dives into a flurry of Fats Domino songs. Go figure. As far as I know, this was his only album. Among the locals backing him were Arthur Smith and his son, Clay Smith, as well as songwriter Tommy Faile, sitting in on bass.


<! - date per eb; nv >

The Oxpetals "The Oxpetals" (Mercury Records, 1970) (LP)
(Produced by Steve Boone & Warren Dewey)
An inventive, distinctive longhaired rock band from Oak Ridge, New Jersey... These guys aren't entirely what you'd call a "country rock" group, but their chunky, disjointed arrangements certainly left enough space for plenty of twang to come through. Surprisingly modern-sounding and accessible to fans of lo-fi DIY. I can't imagine this sold that well back in the Woodstock era, but it sounds fascinating, all these decades later. definitely worth checking out.


<! - #SR-61289 - band members? - (NJ) >

Ozark Bible Bluegrass Revival "Ozark Bible Bluegrass Revival" (Lemco Records, 1977) (LP)
This gospel group, which included Scott Bond, Rusty Martin, Ken Smith and Dave Stackable, was from (around?) Joplin, Missouri, though their history as a band is a little vague. The liner notes mention them playing together in the fall of '76, and while this lineup seems to have fallen apart fairly quickly, most of the guys went on to play in various other bluegrass and roots music bands.


<! - no ASIN 12/22/16 - ST? - #761218 http://www.martinvintageguitars.com/mystory.html >

The Ozark Hee-Haw/Various Artists "In Concert At The Old Sawmill Opry" (Dungeon Records, 1979-?) (LP)
(Produced by Pat Shikany
This album is a souvenir of the short-lived Old Sawmill Opry, a late-1970s variety show located in Notch, Missouri, near Branson and the better-known Silver Dollar City. They sang a mix of country, pop vocals and gospel, perhaps with a little less actual twang that one might imagine; the influence of poppy groups such as the Bellamy Brothers looms large over much of this album, which includes a dreadful rendition of the pop ballad, "Reunited," as well as a faithful reading of the Gatlin Brothers' hit, "All The Gold In California." As near as I can figure, none of these musicians -- who included Eddie Asher, Diana Houseman and Danny McMaster -- had any direct connection to the Hee-Haw TV show, although one of them, Max King, wound up in the house band at the Hee-Haw Theater, in the early '80s. I think the Sawmill show may have been bankrolled by Hee-Haw producer Tom Lutz, who later ran the short-lived Hee-Haw Theater from 1981-83. (It's possible it was the same venue, just with a name change after the Sawmill show folded -- anyone know for sure?) Anyway, the show's headliner around 1979-80 was '60s second-stringer Stan Hitchcock -- local gossip has it that in the early he scampered off back to Nashville and used the profits from the Sawmill show to help bankroll CMT (Country Music Television) but I can't really comment on that. Anyway, the property changed hands a bunch of times, was sold to a church group in the 1980s and apparently hasn't been a secular music venue since then. Eddie Asher was an Ozark local who had put out at least one album under his own name, and played in several regional venues, and Max King released an album as well.


<! - #D-2027 >


The Ozark Mountain Daredevils - see artist discography



The Ozark Mountain Dewers "The Ozark Mountain Dewers" (Century Records, 196--?) (LP)
This band played at the Table Rock Opry, a 1960s-era tourist show located at the Dam Of The Lake, a state park near Branson, Missouri... Table Rock Opry was one of many venues owned by politician-turned-show-promoter Ralph A. Hunt, and the band featured guitarist/multi-instrumentalist Donnie Wright who was one of the early Branson stalwarts. Wright, who plays on this album, later joined Jim Weatherly's Ozark Jamboree, and though he toured nationally with artists such as Judy Lynn, his main base of operations was in the Ozarks.


<! - #34657 T - no ASIN 11/11/15 http://www.bransonontheroad.com/donnie-wright.html >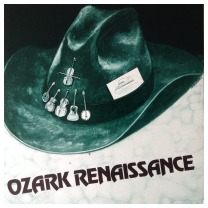 Ozark Renaissance "Ozark Renaissance" (1980)



<! - no ASIN 11/11/15 - recorded at Technisonic Studios, Saint Louis, MO - can't make out label logo - is it DSD? ISI? - "Bluegrass Country Folk" - no ASIN 02/04/15 >
The Ozone Ramblers "River Rock" (Catfish Dancing, 1986) (LP)
(Produced by Johnny Drake & Greg Kane)
A country/rock band from Fort Madison, Iowa... All original material.


<! some connection to Pete Drake?? >

---
---