<! MP3 05/30/10 > <! outside 00/00/00 > <! pix 00/00/00 > <! icons 03/01/11 > <! states 01/08/15, 04/02/16 > <! UPDATES: 01/08/15 - added non-reviewed, did States 07/21/17 - cleared the deck, mostly 02/04/20 - DE-AMAZONED, needs editing, states > <! V/A - Big "D" Jamboree - Starday # SLP 264 - George Jones, et al South 40 "Live At Someplace Else" (Metrobeat, xxxxxx) B00K02MWQ8 - is this the same record as above?? Main Street Opry: We Make Memories - Lake of The Ozarks - no info, though venue still exists - eb bc nv Various Artists "A PARTY WITH CHAPARRAL" (Chaparral Records, 19--?) (LP) - Plano, Texas label - # https://www.discogs.com/Beryl-Main-Jerry-Haag-John-N-Wanda-Winter-Ken-Bower-Gary-Shoemake-Johnny-Gimble-And-The-Road-Runner-/release/7785063 - Beryl Main, Jerry Haag, John N' Wanda Winter, Ken Bower, Gary Shoemake, Johnny Gimble And The Road Runner Band* Various Artists "AIN'T WE GOT FUN" (Q-95 Records, 1979) (LP) (Produced by Stephen Beck & Sonny Campbell) - from Decatur, Illinois - Leland Glazebrook, Sonny Campbell and The Gator Alley Bandits - Glazebrook does four recitations - no ASIN 07/16/17 Various Artists "OUT WEST" (Arhoolie, xxxxxx) (LP) - early 1970's Berkeley folkies - too folkie, I think FLATTOPS & FIDDLES" (Davis Unlimited, xxxxx) (LP) - with CLAUDIE HOLT ALGIE SURRATT ROY CRAWFORD - comp?? - bluegrass, probably Various Artists "Celebrating 150 Years: Jackson-Madison County Sesquicentennial" (Arlue, 1972) (LP) - with Rayburn Anthony and Joyce Reynolds, Rocking Chair Marathon, Jack Smythe And Ernest Franklin etc. - IS THIS A RECORD? - IT WAS DEFINITELY AN EVENT: - "Program, Commemorating the 150th Anniversary of the Founding of Jackson and Madison County, Tennessee, 1822-1972, Including the Program of Festivities, October 7-14, 1972" Various Artists "CENTRAL TEXAS SONGWRITERS CONTEST" (G.E.T., XXXX) (LP) B003FG8EIQ Jess DeMaine 'n Austin, Michael Austin, Morris Code, Tommy Pierce,Louis Aielli Roddy Clyde - a 7" EP(?) Various Artists(?) "Live At Someplace Else" (xxxxxxxx, xxxxxx) - Compilation LP With Dave Rudolf John O'Connor - style?? https://en.wikipedia.org/wiki/Junior_Daugherty > <! "COSMIC AMERICAN MUSIC" (xxxxxxxxx, xxxxxx) Wild Horses (Flying Burrito Brothers) For a Spanish Guitar (Gene Clark) Pick Me Up On Your Way Down (Rick Roberts) Whiskey, Whiskey (Rita Coolidge) Train Leaves Here This Morning (Dillard & Clark) Sweet Suzanna (Gib Guilbeau) Full Circle Song (Gene Clark) Beat the Heat (Flying Burrito Brothers) Louisiana Rain (Gib Guilbeau) One in a Hundred (Gene Clark) Wings That Make Birds Fly (Sneaky Pete Kleinow & Cold Steel) Never Ending Song of Love (Country Gazette) The Radio Song (Dillard & Clark) Mr. Tambourine Man (Byrds - listed as J. McGuinn, Gene Clark, M. Clarke, D. Crosby and C. Hillman) Colorado (Flying Burrito Brothers) The Willow Tree (Scottsville Squirrel Barkers - listed as Kentucky Mountain Boys) >
---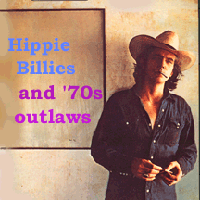 The "twangcore" and "Americana" boom of today owes a large debt to the shaggy twangers and no-hit wonders of yesteryear, the outlaw stoners and redneck rowdies of the counterculture who grooved on the classic country sounds laid down before Nashville sold its soul on the altar of countrypolitan easy listening. It was the hippies and weirdos who made country music safe again and -- more importantly -- made it fun. We also pay tribute to the little guys and locals who sang in bars, casinos and lounges across the world, especially the lucky few who made records of their own. This page covers various artist compilation albums.




---
HIPPIEBILLIES & NO-HIT WONDERS:
A | B | C | D | E | F | G | H | I | J | K | L | M | N | O | P | Q | R | S | T | U | V | W | X, Y & Z | Compilations | State-By-State

---
About This Guide | Thanks | Other Hick Music Styles

---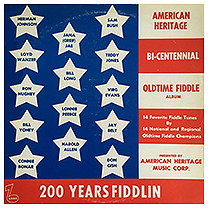 Various Artists "200 YEARS FIDDLIN': AMERICAN HERITAGE BI-CENTENNIAL OLDTIME FIDDLE ALBUM" (AHMC/American Heritage Music Corporation, 1976) (LP)
Just like it says, a really swell set of old-timey and bluegrass-ish fiddle music, showcasing several different regional styles, with a lot more texture and subtlety than you might anticipate. Plenty of well-known violinists, all champions of this or that competition, including a few folks from Canada. Sam Bush, Jana Jae, Lonnie Pierce, Loyd Wanzer, Bill Yohey... and the list goes on. Also some cool pickers backing them up, such as Dan Crary, Alan Munde, Wayne Stewart, etc. Recommended!


<! - #AH-401-521 - producer, date not listed >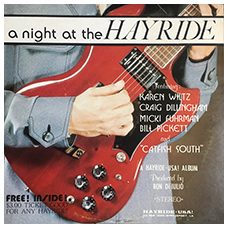 Various Artists "A NIGHT AT THE HAYRIDE" (Hayride Records, 1977-?) (LP)
(Produced by Johnny James)
This album showcased four of the younger artists on the Louisiana Hayride in the late 1970s, backed by a house band called Catfish South... Although these folks were pretty obscure, minor-league newbies at the time, at least two of them ascended briefly into the big time: singers Craig Dillingham and Micki Fuhrman both got deals in Nashville and while they weren't the biggest stars, they did make an impression. Fuhrman, who was fifteen when she joined the Hayride and sixteen when this album was recorded, got signed first. Her first chart hit actually came on the Hayride label, 1978's "Leave While I'm Sleeping," which barely broke into the Top 100. But it was enough to get her a deal with MCA, though her solo album didn't do much better and she left the commercial country scene in favor of a more stable career singing gospel music. Dillingham's break came a few years later, after he signed to Curb Records, but even though his singles did well -- getting him into the Top Forty -- Curb shelved his album and he returned to the Texas scene, where he became better known as a songwriter. But hey, here they are in their younger years, bright-eyed and hopeful on the stage of one of country's most venerable live shows.


<! - #752 - no ASIN 08/17/15 >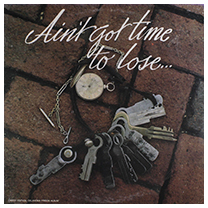 Various Artists "AIN'T GOT TIME TO LOSE: FIRST EDITION OKLAHOMA PRISON ALBUM" (TSR, 1980) (LP)
(Produced by Carolyn Snow & Leo Brower)
Funded in part by an NEA grant, this collection features country and other stuff from the folks in the Washington County Correctional Facility, located in Bartlesville, Oklahoma. I'm not sure, but I think some of the performers may have included correctional officers as well as prisoners.


<! - #TSR 684 - #TSR-80-684 - - - funded - not all country - guards? prisoners? >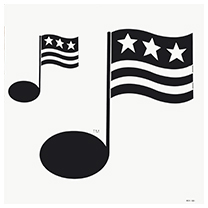 Various Artists "AMERICAN SONG FESTIVAL:1976" (American Song Festival, Inc., 1976) (LP)
This was an odd memento of a multi-genre songwriting contest founded in 1973 by music business producer-manager Larry Goldblatt, who apparently envisioned the event as an American equivalent of the Eurosong competition. The American Song Festival had a pretty checkered - and short - run: the first year it completely fell apart and the entrance fees were refunded to the contestants. But Goldblatt got it together in '74 and staged a live event that, though plagued by production glitches, still yielded enough good footage that a television special was broadcast on the ABC network, and an album called Winners came out on the Buddah label, with album art, liner notes and everything. That first year had some legit star-power, but by 1975 Goldblatt had dropped out, and the names on the marquee got distinctly more obscure. By '76 possibly the best-known artist was folkie singer-songwriter Casey Kelly, who had cut a couple of Americana-ish albums a few years earlier, and whose name caught my eye when I saw this in the dollar bin at my local Record Hut. His track, "Polly," turned out to be a dud, a goofy, toss-off novelty number, though the other artist I was intrigued by, DC twangster Liz Meyer (1952-2011) delivers a fairly strong country number, "She's On Barroom Duty (And She Always Gets Her Man)," a duet with J. B. Morrison. Most of the other tracks are fairly generic '70s AOR -- eclectic but unremarkable, and maybe a bit desperate sounding overall. By this time there were no real liner notes, just the artist's names and song titles on the inner labels, and a brief band on the otherwise blank back cover that mentions that these tracks were taken off another live TV special. It's all very minimal, and whoever took over the franchise probably had these LPs pressed for the artists to use for their own promotions efforts; it's doubtful many were sent out to radio or the press. A couple of other tracks have a country flavor to them, in a 'Seventies mish-moshy kinda way, though the real appeal might be for folks who dig '70s soft-pop and AOR and might groove out on this gaggle of obscure would-be one-hit wonders. There's also a Bicentennial song, "Happy Birthday USA," in case anyone is keeping tabs on those. The Liz Meyer track should definitely be reissued by someone, somewhere.


<! - #ASF-101 - there was a 1977 follow-up: ASF-101 (S-5429) (dunno if there was any country material on that one) - first(?) album came out on Buddah Records, circa 1974 - there was an 8th Annual LP in 1981, with full art, lyrics etc >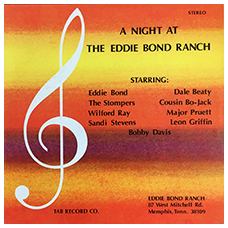 Various Artists "A NIGHT AT THE EDDIE BOND RANCH" (Tab Record Company, 19--?) (LP)
(Produced by Eddie Bond)
Another obscuro-oddity from Memphis, Tennessee... Ex-rockabilly country singer Eddie Bond did apparently have his own ranch, out on West Mitchell Road... Whether it was a live music venue, a recording studio, or what, I'm not sure, but regardless, this is kind of a fun little album. By and large, the participants seem to have been real, live good old boys, charmingly unpolished, amateur musicians, dudes with thick rural accents and a relaxed, down home vibe. By and large they're kind of indistinguishable (although one guy sang with a lisp, which is kinda cute) though a couple of them had rather colorful names, such as Cousin Bo-Jack and Major Pruett, along with the more prosaic Dale Beaty, Bobby Davis, Leon Griffin and Wilford Ray. The backing band, The Stompers, was a rock-solid country crew, with plenty of steel guitar for those who like that kinda thing. Standing out from the pack was gal singer Sandi Stevens, who sounds quite a bit like Skeeter Davis on her lone number, "Tonight I'll Celebrate." Bond steals the show with a remarkable divorce/breakup song, "I'm Free," while Cousin Bo-Jack (Bobby) Killingsworth plays two songs, one at the end of each side of the original LP. Apparently it was Killingsworth who introduced Eddie Bond to rough-and-tumble lawman Buford Pusser, leading to Bond recording the hit single, "The Ballad of Buford Pusser," which doubtless helped with a few payments on the old ranch, and probably helped finance this album. Anyway, good stuff here.


<! - no ASIN 04/11/18 "...Pusser asked a friend, Bobby Killingsworth of Stantonville, to introduce him to Eddie Bond, a singer and songwriter in Memphis. Bobby, or "Bojack", did just that. It was a few weeks later when Bond came to Selmer to do a show for a new grocery store opening in Selmer that she met Buford Pusser for the second time. The two met for a while and in no time a song was written by Bond and a friend, Jim Climer, "The Ballad of Buford Pusser." Bond was instrumental in the national recognition of Pusser. Bond introduced W.R. Morris, then a newspaper reporter and correspondent for the Covington Leader and Commercial Appeal, who wrote several books on the life of Pusser in the years to follow. A TV spot on Pusser was filmed in the old Peabody Hotel in Memphis by Channel 3, then aired on Channel 13. It was then picked up by CBS and seen by a producer of Bing Cosby Productions and after that big things began to happen. >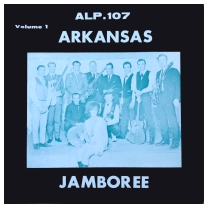 Various Artists "ARKANSAS JAMBOREE, v.1" (ALP Records, 19--?) (LP)
(Produced by Johnny James)
It's hard to pinpoint the release date on this locals-only compilation album -- from the cover photo, I'd guess anywhere from 1969-72... The more contemporary cover songs include "Harper Valley PTA" and Merle Haggard's "Working Man Blues," which were hits in 1968 and '69, respectively... So late '69 or early 1970 are strong possiblities... Anyway, this is a real indie outing, with unknowns galore, presumably attached to one of the many live regional variety shows that still dotted the map, back in the Me Decade... Little Rock's original Arkansas Jamboree radio program ran from 1946-1960; I'm not sure how much of a direct connection there was between that show and this album.


<! Will Ward, http://www.hillbilly-music.com/programs/story/index.php?prog=355 https://de.wikipedia.org/wiki/Arkansas_Jamboree_Barndance >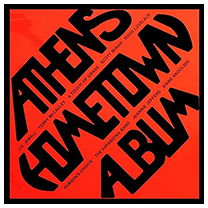 Various Artists "ATHENS HOMETOWN ALBUM" (LRS Recording Studio, 1980) (LP)
(Produced by Louis Ralph Stevens)
A compilation of indie country and bluegrass artists from Athens County, Ohio, including Diane Andolsek, A Touch Of Grass, The Expanding Band, Hobson's Choice, Jeannie Jeffers, J. D. Jewell, Doug Lovelace, Terry McAuley and Scott Minar. A house band featuring guitarist Terry McAuley and piano player Louis Ralph Stevens provides backing on many of the tracks, though some of the performers brought their own musicians into the sessions... The overall vibe is pretty bluegrass-y, with some real-deal, backwoods old-timers participating, as well as plenty of young'uns. The set also includes some folkie protest tunes, such as J. D. Jewell's "Darling Of The Hippies," which posits that the longhairs and the hillbillies actually have a lot of common interests. Not a lot of hard country material on here, but still a pretty sweet album.


<! - # - no ASIN 10/25/16 >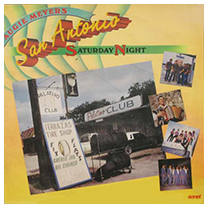 Various Artists "AUGIE MEYERS PRESENTS SAN ANTONIO SATURDAY NIGHT" (Sonet Records, 1985) (LP)
(Produced by Augie Meyers)
Flaco Jimenez, Los Paisanos, Los Hermanos Barron and Los Formales get three tracks each on this Latin-oriented Tex-Mex set...


<! - # > <! "AUTUMN SUNSET" - Ramsey Keaney/Nashco song-poem LP - listed in "Beach covers" >
Various Artists "A WAGON LOAD OF OLD TIME COUNTRY MUSIC" (Big Valley Barn, 1982-?) (LP)
(Produced by Carl Bean)
This one's more on the bluegrass/old-timey side of things, but with a fascinating and compelling back-story... Billed as a set of "East Tennessee music," this album was a collaboration between the president of the Museum Of Appalachia, John Rice Irwin, and Carl Bean, a high school coach from Clinton, Tennessee, who in the early 1970s founded the Big Valley Barn show, a humble, unpretentious venue for regional bluegrass and old-timey music. Bean sings on about half the tracks, with numerous others chiming in, including Tennessee and Kentucky locals such as Bob Cox, Elizabeth Irwin, dobro player Monroe Queener, comedian Ray Rutherford, Jay and Janie Ward, as well as several bands: the Museum Of Appalachia Band, Rollin' Grass, and the Big Valley Boys. The brother-sister duo of Mack and Willie Sievers were veterans of the old days, originally from a family band called the Tennessee Ramblers, which recorded numerous 78s during the Depression, on big labels such as Brunswick and Vocalion. Mack & Willie also recorded and performed as a duo in the 1930s and '40s, with Willie Sievers being credited as one of the most prominent early women guitar players in country music history. The liner notes say that James "Mack" Sievers was 78 years old when this LP came out -- which would according to some sources mean that this album came out in 1982, which sounds a little late. (Anyone know for sure?) Anyway, it's a cool document of a lively scene of dedicated regional preservationists. Cool music, too!


<! - # - no ASIN 12/25/15 - mostly folk and old-timey stuff - also some artists from Kentucky >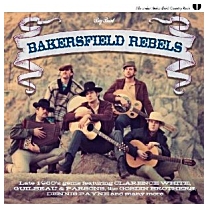 Various Artists "BAKERSFIELD REBELS -- LATE 1960s GEMS" (Ace/Big Beat Records, 2004)
An archival collection with rarities from The Gosdin Brothers, Billy Mize, Gib Guilbeau, and numerous obscure artists, often backed by Gilbeau and pals such as guitarist Clarence White... These tracks were originally recorded for producer Gary S. Paxton's short-lived label, Bakersfield International Productions, which delved into the prototypical country-rock sound in the years before the style had a name. Uncle Buck would be proud.


<! - # >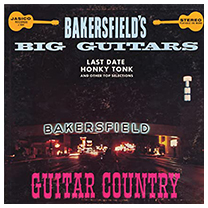 Various Artists "BAKERSFIELD'S BIG GUITARS" (Jasico Records, 1962-?)
Not so much Buck Owens and Wynn Stewart-style Bakersfield as a gathering of fancy pickers from the Hollywood rock scene who were in the orbit of pop impresario Gary S. Paxton, who put this album out. Paxton recruited guys from the Sunset Strip to play on a string of budget-label albums and one-off projects, and several of his best-known artists are on here, including dudes like pedal steel whiz Red Rhodes, and guitarist Dennis Payne, who wrote about half the tracks on this album.


<! - # J-1001 - 1962 date per AM; I doubt it was that early >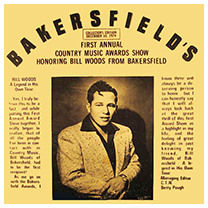 Various Artists "BAKERSFIELD'S FIRST ANNUAL COUNTRY MUSIC AWARDS SHOW" (Country Town Records, 1974) (LP)
(Produced by Jay Allbright)
This concert recording from December 10, 1974 was emceed by Mayf Nutter, with local artists honoring Bill Woods, a hometown hero who had been twanging it up since the late 1940s, an era when he (and others) wore big buckskin coats with long leather fringes. Woods was a musician as well as a club owner, and his Bakersfield honkytonk, the Bill Woods Corral, hosted countless country acts including touring stars and locals Okies alike. The liner notes (which neglect to tell us which musicians play on this album) include praise from Bonnie Owens, one of many Central Valley musicians who felt indebted to Woods for his help over the years...


<! - # - Jay Allbright from KUZZ radio >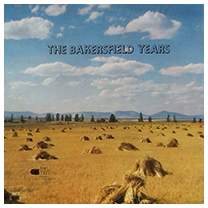 Various Artists "THE BAKERSFIELD YEARS" (Album Concepts, 1978)
A super-obscuro album, apparently assembled from several singles of mostly lesser-known West Coast artists. Best known is Gib Gilbeau of Burrito Brothers fame, who contributes four tracks to the collection; Eldon Fault, Chuck Morgan and a group called The Spencers each add two songs of their own. Dunno much about any of these other folks... Chuck Morgan cut some tracks in the early 'Seventies for the Alshire label, which makes me think he may have been one of Alshire's army of anonymous studio musicians drawn from the whole Palomino nightclub scene, though that's just me speculating. Eldon Fault worked with Gilbeau earlier, notably on the Vietnam-era single, "Welcome Home, POW," which has been anthologized on a number of war-related compilations. Fault seems to have headed out for Nashville right in the late 'Seventies, cutting at least one single for the independent Boll Weevil label. Similarly, Dave and Lou Spencer worked with producer Gary Paxton in the late '60s and were also in the orbit of Gilbeau and the Nashville West band, but seem to have melted into the background along with the others.


<! - #ACR-4017 - aka Charles R. Morgan - Welcome Home, POW" 1973(?) apparently with backing by the Nashville West band(?) - Nashville West, really? http://users.skynet.be/fa388247/discoparsonsgene2.htm >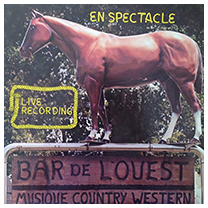 Various Artists "BAR DE L'OUEST: EN SPECTACLE" (Custom Recording People, 1979) (LP)
(Produced by Guy Charbonneau)
A pretty obscure live set recorded at the Bar De L'Ouest, a honkytonk club in Port Gatineau, Ottawa that opened in July, 1979 and promptly put out this album as a souvenir set. Though billed as some of Canada's "top country artists," these Outaouais country crooners are pretty unfamiliar. Great cover art, though!!


<! - #WRC1-1681 - club owner Guy Charbonneau - - "Outaouais" - from Ottowa? A1 –Ted Larabie Before The Next Teardrop Falls 3:35 A2 –Joselyne Belland Je Ne Cesserai Pas De T'Aimer 2:10 A3 –Josee Beaulne Blue Bayou 4:10 A4 –Dale Culli Mama Spanks 2:50 A5 –Claude Baune After Sweet Memories 3:07 B1 –Yvette Martin Honky Tonk Angels 2:32 B2 –Sam Samson T.B. Blues 2:57 B3 –Rae Palmer Jamblaya 2:28 B4 –Allan Wood Make The World Go Away 3:10 B5 –J. C. Fontain Six Days On The Road >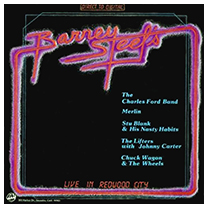 Various Artists "BARNEY STEEL'S -- LIVE IN REDWOOD CITY" (Fat Records, 1983) (LP)
(Produced by Danne Ventura & Michael Schwalm)
A compilation of live performances from the San Fran Bay Area, featuring a mix of rock groups (Merlin, The Lifters) and blues/rock bands such as Stu Blank & His Nasty Habits and the Charles Ford Band, along with alt-country pranksters Chuck Wagon & The Wheels, who play three of their songs, "My Girl Passed Out In Her Food," "Rasta Mother," and a medley of "Ghost Riders/Rawhide/Ballad Of Paladin." The shows were recorded in Redwood City, south of the City, but the label was based in Sausalito, on the other side of the Bay.


<! - # >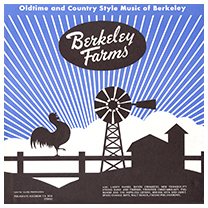 Various Artists "BERKELEY FARMS" (Folkways Records, 1972) (LP)
A classic set of old-timey and uber-folk music from Berkeley, California, featuring a bunch of bands with goofy names such as The Bayou Croakers, The Phresno Philharmonic, The Spare Change Boys, as well as the highly-regarded Larry Hanks, who was a real-live graduate of Berkeley High.


<! - #FA 2436 - Was Larry Hanks related to Tom?? Larry Hanks: "Born in Cheyenne, Wyoming, Hanks was raised in Berkeley, California. A graduate of Berkeley High School, Hanks began performing as a duo with Roger Perkins in San Francisco. Hanks & Perkins performed briefly with Janis Joplin, and this trio can be heard on several bootleg recordings now available on the internet. Hanks is perhaps best known for his composition, "Apple Picker's Reel" (BMI), which describes his experiences in the Santa Rosa, California area working as a fruit-picker in the early 1960s." >
Various Artists "THE BEST IN FLORIDA COUNTRY" (Janlynn Productions, 1976) (LP)
(Produced by Lin Haley)
A pay-to-play album featuring singers such as Laurie Harvey, Pete Howell, Boogie Mann, Lee Pollard and Ike Walker, well-meaning locals singing alongside a studio band called "The Starbackers." The songs are almost all covers of standards, with one track written by producer Lin Haley, "Of Course I Do." The label also put out several singles; not sure how many of those included artists on this album...


<! - # - no ASIN 01/10/15 - np >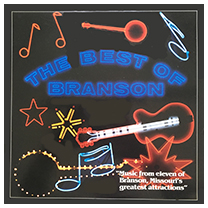 Various Artists "THE BEST OF BRANSON" (Silver Dollar Records, 1986) (LP)
(Produced by Bob Millsap & Rodney Dillard)
A live set featuring performers from several of the most prominent variety shows of the Ozarks country tourism scene... singers and pickers from the Baldknobbers Jamboree, the Branson Opry House, the Brachler Music Show, the Plummer Family Country Music Show, the Roy Clark Theater, Silver Dollar City and other venues. The music is a mix of new country, old stuff and gospel. It's mostly a very commercially-oriented, very 'Eighties-sounding set, with Oak Ridge Boys/Alabama soundalikes galore, some goofy cover songs and ambitious but derivative originals... I think my favorite track is the topically-oriented "The Family Farm," an original by John Paul Cody in which he doesn't just get all Farm Aid about it, but also tries to prove his authenticity by including lyrics about mortgages and harvests and the financial nuts-and-bolts of modern-day agriculture... A little bit clunky? Yeah, that's why it's fun. Anyway... This is a good snapshot of what the various Branson acts sounded like at the height of the slick-sounding '80s. Not quite my kinda country, but an accurate portrait of the lower rungs of the commercial country scene.


<! - # - Gene Dove, The Texans, The Foggy River Boys, John Paul Cody, Buddy Green, Bob Mabe, Shoji Tabuchi, Jamin Thomas, The Braschier Quartet, Shepherd of Hills Band, The Silver Dollar Jubilee >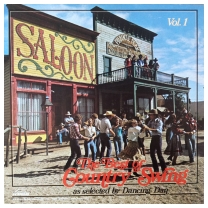 Various Artists "THE BEST OF COUNTRY SWING, v.1 -- AS SELECTED BY DANCING DAN" (J. R. Records, 1980) (LP)
A swell selection of late '70s/early '80s hippiebilly... Most of the artists on here are from Tucson, Arizona's desert twang scene, including Chuck Wagon & The Wheels, The Frank & Woody Show, The Saddle City Band, Billy Odom (of the bands Straight Shot and Loose Boots), The David Dollar Revue, Duncan Stitt and Two Crisp Bills... The odd man out is Deadly Ernest and his band the Honky Tonk Heroes, who were from Ohio... But I ain't complaining!


<! - # http://www.dantiques.com/tucsonmusic/looseboots.html http://www.dantiques.com/tucsonmusic/daviddollar.html (two albums) >
Various Artists "THE BEST OF SAN ANTONIO, TEXAS" (Kevin Kat Music, 19--?) (LP)
Augie Meyers and Doug Sahm are on here, though I think the rest of the artists aren't all necessarily "country" musicians...


<! KEVIN AND THE BLACKTEARS (Composer), STEVE MALLETT (Composer), SIR DOUG SAHM AND RANDY (Composer), AUGIE MEYERS (Composer), CHARLIE BEALL (Composer), KEVIN KOSUB (Composer), CHARLES WALTER (Composer), SHEILA GUY (Composer), DOGMAN AND THE SHEPHERDS (Composer), LITTLE NESSIE (Composer), DOUG FESLER (Artist), INFIDELS (Artist) | Format: Audio CD >
Various Artists "BIG COUNTRY" (Lee Mac Records, 1968-?) (LP)
(Produced by Lee Nichols & Mac Sanders)
A locals-heavy compilation album sponsored by radio station KFRM, out of Wichita, Kansas... The talent lineup was apparently drawn from the station's on-air staff, with with backing by Duane "Pitiful" Pollard (electric guitar), Jack Reed (sax) and Mike Stocker (drums). The singers include bandleader/station execs Lee Nichols and Mack Sanders, Jeanie Pierson, Maxine And Jan, Abram Burnett, Jerry Minshall, Gene Morris, and singer Billy C. Cole, a popular DJ who also contributed the liner notes.


<! >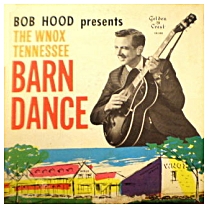 Various Artists "BOB HOOD PRESENTS THE WNOX TENNESSEE BARN DANCE" (Golden Crest Records, 1961) (LP)
Bob Hood was the program director at Knoxville, Kentucky's AM radio station, WNOX, which was a pop-oriented station for much of its history, but hosted a country-oriented program called "The WNOX Barn Dance," dating back to the early 1940s. This album features local talent drawn from that show, largely unknown musicians, including The Carey Sisters, The Rhythmaires, Johnny Shelton and L. E. White, each act showcased on two tracks, with Bob Wood himself performing on "Everglades" and "It's Nothing To Me." The album was plugged a couple of times in Cashbox magazine, but remains a pretty obscure release.


<! - # - no ASIN 01/17/16 - no dc 08/26/19 - NOTES, tracks, some info, date per Cashbox - very little info about this online >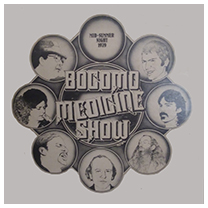 Various Artists "BOCOMO MEDICINE SHOW: MID-SUMMER NIGHT, 1979" (BoCoMo Musician's Guild, 1979) (LP)



<! - #BMG-101 >
Various Artists "BOCOMO MEDICINE SHOW: ELIXIR" (BoCoMo Musician's Guild, 1979) (LP)
(Produced by Bill Hinson, Neal Miller, Bob Pruitt & Larry Rennells)
Not entirely sure what the deal was with this album... It's one of those weird independent records that's sort of a compilation and sort of by a band, sort of a little country, and sort of mostly blues-rock. Very mysterious. It's from Missouri, though, and what caught my attention was the participation of Columbia/KCMO local Al Jolly, of the Jolly Brothers band, a group that was definitely country for a while, then just went rock in the 'Eighties. "BoCoMo" refers to Boone Country, Missouri, where Columbia is located... This album was recorded at a venue in Columbia called The Road Apple Party Palace... Al Jolly doesn't seem to have been involved with the other BoCoMo album (above) which came out at basically the same time...


<! - #BMG-101 Various Artists(???) Bocomo Medicine Show "Elixir" (BoCoMo Musician's Guild, 1979) (LP) B00412QF9I - label from Rocheport, Missouri - Private Press MO Soft Blues Country Rock LP - kind of a comp - over a half dozen lead vocalists, and kind of three or four separate bands - Al Jolly on about one third/half the tracks - Al Jolly, Jerome Wheeler, Don Cooper and John Dodge, Dick Pruitt, Bob Pruitt, Henry Clay, Chris Edwards - Al Jolly of the Jolly Brothers? - Bocomo Bay, MO(???) also: Bocomo Medicine Show "Mid-Summer Night: 1979" (BoCoMo Musician's Guild, 1979) (LP) Recorded live on 06/21/79 at The Road Apple Party Palace in Columbia, MO https://www.columbiatribune.com/article/20110717/Entertainment/307179909 >

Various Artists "BORDER COUNTRY" (Golden Crest Records, 19--?) (LP)
(Produced by Gerry Hass & George McLellan)
Country-twang from around Mount Iron, Minnesota... This album showcases four bands: County Fair, Country Roundup, Gravel, and Wildwood, with each group contributing two or three songs.


<! - # - no ASIN 01/17/16 https://www.discogs.com/Various-Border-Country/release/7955790 >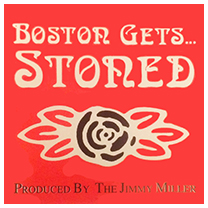 Various Artists "BOSTON GETS STONED: PRODUCED BY THE JIMMY MILLER" (Botown Records, 1995)
(Produced by Jimmy Miller)
A Rolling Stones tribute album featuring nineteen local bands, heavy on the rock side of things. But along with garage punks like the Lyres and numerous poppier rockers, there are also some back-in-the-old-days country outlaws, notably the Sour Mash Boys band and John Lincoln Wright, who had albums of their own... back in the goodle days.


<! 19 Boston artists do Rolling Stones songs, produced by (the) Jimmy Miller. Artists include Swinging Steaks, The Lyres, John Lincoln Wright & The Sour Mash Boys, Robin Lane, The Count (Viglione) and Miss Xanna Don't. >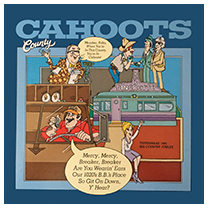 Various Artists "CAHOOTS COUNTY: TUPPERWARE 1981 BIG COUNTRY JUBILEE (Dart Industries, 19--?) (LP)
(Produced by Terry Cox & Tupperware Home Parties)
Destined to disappoint both country fans and Tupperware hosts alike, this is apparently a souvenir album for an industrial musical commissioned by Tupperware back in the early 'Eighties, part of an annual series of shows called the Tupperware Jubilee,, with different themes each year. Alas, there are no details provided about where, when (or if) this show was staged live, though industrial theater fans may be a bit dismissive since only one song, the closing number, actually mentions the product, and even then only in passing. Some songs perkily drape the show in a gauzy haze of domesticity (tangentially linking this happy home life to the product?) while others drift into less Rockwell-ian country themes, mostly mild and mildly humorous battle-of-the-sexes novelty numbers. The performances are brisk and somewhat insincere: the gals in particular don't sound like real country singers -- rather, approximating what they probably thought of as hick music by forcing their voices to become shrill and grating, in a dismissive, manic mis-interpretation of country music as "bad" singing. Despite the whole outsider-looking-in vibe, there are a few tracks that actually have good lyrics and could've credibly been covered by a real country artist. The best of these is "Money Is The Root Of All Evil," performed by Russ Wheeler and Joe Hudgins, who had a legit country background, having cut some singles back int he early 'Sixties. A bunch of other folks performed in the show, none of whom I recognize, so I'm guessing theater people, but not country folk. The book and arrangements were by Pat Tahaney and Lindsey Meehan, who worked on several Tupperware Jubilee albums in the late 'Seventies and early 'Eighties, often working with many of the same musicians listed on this album. Anyway, this maybe isn't as terrible as I've implied, but it's also not all that great. Kinda condecending.


<! - #W81-7-532 >
Various Artists "CAL'S CORRAL SOUVENIR ALBUM, v.1" (Cal's Corral, 19--?) (LP)
A hugely successful car dealer from Pasadena, California, multi-millionaire show host Cal Worthington had a long-running TV program which ran on station KTLA from 1959 to 1972, spotlighting local Southern California talent as well as visiting stars from the hillbilly pantheon. This LP includes tracks by Buck Owens and Fred Maddox, although I'm not sure if they were exclusive to the Corral show, or taken from recordings they made elsewhere. But most of the artists seem to have been regulars on the show -- Billy Armstrong," guitarist Gene Davis, Benny Walker, Sammy Masters, Shorty Bacon singing a version of "Window Up Above," West Coaster Billy Mize singing "Planet Called Desire," and the Clairborne Brothers Gospel Quartet rounding things out with "Give The World A Smile," as the last track on the record. Cal Worthington passed away in September, 2013, but left behind a legacy of live recordings, both audio and video that are worth tracking down. This album also features "Ozark Rose," a track by Jenks "Tex" Carman, who was a regular on the show. There's no date on the disc, but "Window Up Above" was a hit for George Jones in 1960, so that helps date this release... a little bit, at least.


<! http://www.pasadenastarnews.com/opinion/20130911/cal-worthington-spade-cooley-and-las-bygone-era-of-country-music https://en.wikipedia.org/wiki/Cal_Worthington >
Various Artists "THE CAROLINA COLLECTION: 91-AM WORD" (Creative Arts Studio, 198--?) (LP)
Yes, but which of the Carolinas are we talking about?? Well, since this was recorded in Spartanburg, right near the border, there's a good chance these bands were from both states, or at least played gigs on either side. With band names like Animation and Revolution in the list, clearly this was not all country, but groups such as Bighorn (with a song called "Carolina Cowboy") and Lightnin' West add a little hope for us twangfans. Back in the 'Seventies, AM station WORD was Spartanburg's grooviest pop station; in later years they shifted into a format into perhaps more befitting their chatty-sounding callsign: sports talk.


<! - # - Rudy Wyatt Lightnin' West Southbound Carolina Collection 91 AM WORD >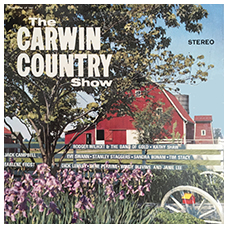 Various Artists "THE CARWIN COUNTRY SHOW" (Parklane Records, 1973) (LP)
(Produced by Carl French & Rodger Wilhoit)
An odd little album purporting to be a showcase for "the Carwin Country Show," though it looks more like a vehicle for the songwriting aspirations of producers Carl French and Rodger Wilhoit, who assembled a who's who? of obscure singers from Cleveland, Ohio to record their work. Carl French had a track record that preceded him, with several songs recorded in the mid-1960s by artists such as Jack Campbell and Patti Walker on mainstream pop labels such as Jubilee and Ronn Records. He seems to have retreated to the Midwest to set up his own label, Parklane, which seems later to have morphed into "CC International," which I'd guess is a permutation of Carwin Country. Campbell recorded several singles for Parklane (and CC International) and is featured on this album, as is Rodger Wilhoit, who later cut a full album in '74, after releasing a string of singles in the early 'Seventies. Other singers on this disc include Windy Blevins, Sandra Bonham, Earlene Frost, Janie Lee, Dick Lemley, Gene Perine, Kathy Shaw and Tim Stacy, with Campbell and Blevins being the only ones recording their own material, while Janie Lee sings a tune penned by Gene Perine -- all the others are songs co-composed by French and Wilhoit. (Also see the GET COUNTRY-FIVED collection, below, for more of the Carwin story.)


<! - #1001 - no ASIN 09/10/18 - LP #1002 was Rodger Wilhoit, dated 1974 per dc - date per BB (below) - plugged in BB, October, 1973 - mentions singles by Wilhoit, Campbell and Shaw https://books.google.com/books?id=AgkEAAAAMBAJ&pg=PA44&lpg=PA44&dq=%22rodger+wilhoit%22&source=bl&ots=zQodxT50Gn&sig=OL9cjsjFKinmACzRSrnEGy7IcS8&hl=en&sa=X&ved=2ahUKEwily8HKi7HdAhUEjq0KHY0-Dus4ChDoATAHegQIARAB#v=onepage&q=%22rodger%20wilhoit%22&f=false https://www.discogs.com/artist/3441305-Carl-French https://www.discogs.com/label/584231-Parklane-Records http://countrydiscoghraphy2.blogspot.com/2015/10/rodger-wilhoit.html >
Various Artists "CATAHOULA COUNTRY TIME" (Zundak Records, 1968-?) (LP)
In 1962, veteran Louisiana bluegrass musician Don Wiley and his musical partner J. C. Henderson started up their own music venue, the Catahoula Country Music Show, a mom'n'pop venue in Hendersonville, LA that staged live concerts featuring both local and national artists. The show was also broadcast on two local TV stations, KALB, Alexandria and KNOE, Monroe, although I don't know when this arrangement started or how long the Show stayed together. This album and its companion disc, VOICES OF CATAHOULA (below) seem to have come out at roughly the same time, maybe around 1968-69. The cast on this album also included Gene King, J. C. Henderson and the Henderson Brothers, Nobby Dean Massey, Lawrence Roberts and the Roberts Brothers, Junior Trisler, Don Wiley and Ruble Wright... The liner notes are a bit vague, but I think most if not all these tracks were cover songs.


<! - LP-102 - bc nv ...producer-? - (LA) - Bobby Dan Massey "a finance man from Jackson. Mississippi" >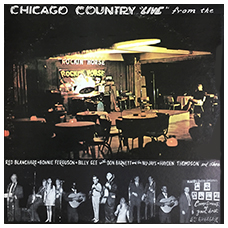 Various Artists "CHICAGO COUNTRY -- LIVE FROM THE ROCK-IN-HORSE" (Chapparal Records, 1969-?) (LP)
(Produced by Brien Fisher & Laddie Oleson)
Ed Wheeler's Rock-In-Horse was a country venue located in the lounge of the Park Arms Hotel, in Franklin Park, Illinois, right next to O'Hare International airport. This live album captured a bunch of Chicago-area locals, including the WGN Barndance's emcee Red Blanchard, former rockabilly rebel Hayden Thompson, Don Barnett & The Nu-Jays, picker Arthur Smith, gal singers Bonnie Ferguson, Queenie Stewart and Dottie Wood, as well as fellas like Sonny Blaylock, Bill Blough, Chuck Burke, Butch Butler, the duo of Doug & Earl, Jack Fisher, Billy Gee, and Jerry Wooters' Bluegrass Five... A real locals-only shindig!


<! - #C-41369S - no ASIN 03/06/18 >
Various Artists "CIRCLE H RANCH PRESENTS: STREAKING SALLY" (Dynamite Records, 1974) (LP)
(Produced by Richie Burkhardt)
A live album from a label in Norfolk, Nebraska... Artists include Richie Burkhardt, Martha Dee, Jim Hall and Bill Moore & The Kentuckians... I think Richie Burkhardt was a square dance caller, so this could be a square dance album, rather than a country set.


<! - # - Various artists? live recordings from Circle H Ranch >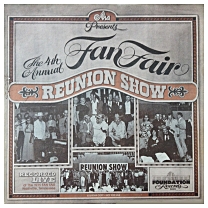 Various Artists "CMA PRESENTS THE 4th ANNUAL FAN FAIR REUNION SHOW" (Foundation Records, 1975) (LP)
(Produced by Patty Hall, Jerry Bradley & Lou Bradley)
It was early days for the fabled Nashville "Fan Fair" event, and while later decades would have superstars on a par with Tim McGraw and Shania Twain rubbing elbows with the common folk, back in the '70s it was old-timers like Roy Acuff, Clyde Moody, Ernie Lee and Lulu Belle & Scotty doing the meet-and-greet and playing their old hits. The house band for this event was an all-pro crew dragged out of the studios for a few hours, including pickers and players like Fred Carter Jr., Johnny Gimble, Hal Rugg and Dale Sellers. The emcee was T. Tommy Cutrer, although Pee Wee King, Whitey Ford and others chimed in and introduced the artists.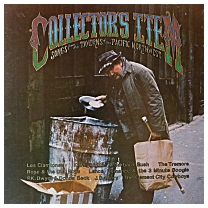 Various Artists "COLLECTORS ITEM: SONGS FROM THE TAVERNS OF THE PACIFIC NORTHWEST" (Last Minute Record Company, 1975) (LP)
(Produced by Ned Neltner)
Although this isn't all strictly "country" stuff, there is plenty of twang in here, including a bit of '70s-style rockabilly retro. Includes artists from Portland, Seattle and Vancouver BC, such as the Cement City Cowboys, Rose & the Dirt Boys, Lance Romance and the Holy Modal Rounders-affiliated avant-nutkiks, Les Clamtones. Sounds pretty groovy!


<! - # - NOTES - Ned Neltner - from the band Junior Cadillac >
Various Artists "COLORADO FOLK" (Biscuit City Records, 1973) (LP)
This was the first album on the soon-to-be-fabled Biscuit City label, which became home to many of Colorado's top folk and bluegrass musicians in the decade to come. With local artists including Grubstake, Dan McCrimmon, Katy Moffatt, and label founder Jim Ransom.


<! >
Various Artists "COLORADO FOLK, v.2" (Biscuit City Records, 1974) (LP)
This volume features Ruthie Allen, The City Limits Bluegrass Band, Pete McCabe, and the duo of Vince DeFrancis & Kathy DeFrancis.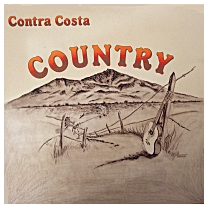 Various Artists "CONTRA COSTA COUNTRY" (Ground Floor Records, 1982) (LP)
A very nice, independently produced album of off-the-radar SF Bay Area country music, featuring artists such as Ambush, Larry Appl, Osage, The Silver Saddle Band and singer Judy Fields, who went onto a modestly successful career as a songwriter in Nashville. There's a nice variety of styles, with Larry Appl singing in a soft honkytonk crooner style reminiscent of Ed Bruce or Vern Gosdin, Osage offering two solid indiebilly songs, and Ambush and Silver Saddle getting into grittier, scrappier-sounding western swing and bar-band music. This seems to have really been a collective effort -- each artist or band gets a track on each side of the album, but there are some overlapping musicians from track to track, and a supportive, happy vibe throughout. A stronger record than you might think, from the rather modest album art!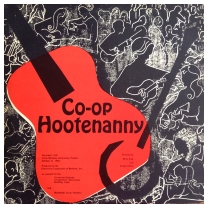 Various Artists "CO-OP HOOTENANNY" (Century Custom Records, 1965) (LP)
I'm looking for a clean (and affordable) copy of this record, as well as anyone who knows the background story about its making. This was apparently a live recording of a folk music hootenanny thrown on October 9, 1965 at the Berkeley Community Theater, with a bunch of locals no one has heard of since. The record was intended as a benefit for the University Students' Co-operative Association Building Fund, an institution founded in the 1930s to help students find affordable housing during the Great Depression. I guess times were still rough, for the coops at least, during the Free Speech Movement era, hence this record. The co-ops survived the 'Sixties and flourished, after a fashion, during the '70s, then arguably fell into decline in the following decade. In particular, the anarchic Barrington Hall was a notorious drug den and party house throughout the '80s, and was eventually closed by the Co-op Association in 1989/90 after years of conflict with neighbors and University officials. But that was all years away when this record was made, back in a simpler, calmer time called the Sixties. I assume that most of the artists on this album were co-op residents, but I'll get back to you when I get some more info...


<! - #22912 - NO ASIN 08/24/15 Recorded in Berkeley, CA on Oct 9, 1965, the line-up on this record is The Village Five, Corlu Collier, Jim Stein, Nikki Vila, Vangie Elkin, The Bandells, Betty Reid, The Crabgrassers, The Hebrew Boys, Glen Myles, Leroy Taylor, Carol Pierson, Dev Singh, and the Kelly Girls. Great cuts are Jim Stein's guitar piece in the Fahey/Basho tradition (song 1), The Bandells frat folk-rock romp (song 2), and Betty Reid's soulful number (song 3). Recording of a Hoot held at the Berkeley Community Theater on October 9, 1965 as a benefit for the University Students' Co-operative Association Building Fund. Hootgoers were treated to Corlu Collier, Jim Stein, Nikki Vilas, Vangie Elkins, The Bandells, Betty Reid,, Stanley Franks, The Crabgrassers, The Hebrew Boys, Glenn Myles, Leroy Taylor, Dev Singh, Kelly Girls and the obligatory performance of "Wimoweh" by Carol Pierson, accompanied by The Village Five and Then Some https://www.bsc.coop/who-we-are/general-info-who-we-are/history >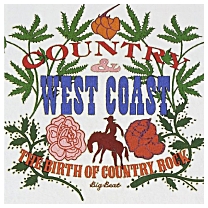 Various Artists "COUNTRY AND WEST COAST: THE BIRTH OF COUNTRY-ROCK" (Ace/Big Beat Records, 2006)
A decent overview of the late '60s country-rock scene, with an emphasis on West Coast artists, folkie bands and less well-known tracks. To be sure, there are some obvious touchpoints, such as guitarist Clarence White, ex-Monkee Michael Nesmith and various Gram Parsons-related projects, including the Flying Burrito Brothers, the Byrds, and the short-lived International Submarine Band. There are pleasant surprises as well: a few genuine obscurities such as Berkeley-based psychedelic folk-rockers Blackburn & Snow, The Spencers, and an unexpected track by The Corvettes (the super-jangly "Beware Of Time") as well as nods of the hat towards the Everly Brothers, Vern Gosdin and Ian & Sylvia. As always, the folks at Ace know their stuff, and try and add a little spice where they can.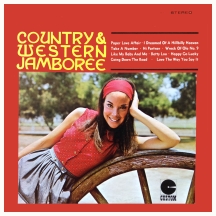 Various Artists "COUNTRY AND WESTERN JAMBOREE" (Custom Records, 1967) (LP)
This one doesn't quite fit the profile for this section, but it's still a fun record. I was hopeful that this would be one of those cheapo LPs on the Custom label with a bunch of country-rocker hippie types doing perfunctory run-throughs of country covers and song demos, but instead it's a semi-random collection of obscure hillbilly oldies, weird old recordings that were probably originally issued as singles in the 1950s and early '60s. I have no idea who's on this record (no credits) although I'm sure there are greater, smarter, better-er country-ologists out there who do know... There's at least one track by Eddie Dean, but there seem to be several other artists included. Whatever. It's great music, just not the crypto-country rock lovefest we might have wished for...


<! - says 1967, though photo looks later to me...(?) >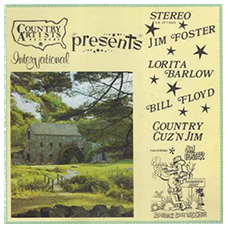 Various Artists "COUNTRY ARTISTS RECORDS INTERNATIONAL PRESENTS TOWN 'N' COUNTRY NITE HAWKS" (Country Artists Records International, 1971-?) (LP)
(Produced by Finley Duncan & Jim Foster)
In the early '70s, Florida state trooper Jim Foster hosted a country music TV show called "Nite Hawks," which aired on Tampa's WLCY-TV-10 in the early 1970s. He also released a slew of singles and LPs featuring artists who performed on the show at various times. This disc is a companion to an earlier album JIM FOSTER'S TOWN 'N' COUNTRY NITE HAWKS (reviewed below) and featured Foster with a smaller, revamped lineup that featured gal singer Lorita Barlow, local deejay Bill Floyd, and cornpone humor from comedian Cuz'n Jim Johnson. The previous LP had featured a track by Chesley Carroll, who went on to record a couple of major-label solo albums; he doesn't perform on here, although he and his partner Shelley Carroll contribute three songs to this set. There's no date on the album but I'd guess it came out around 1971: Barlow and Floyd each recorded albums of their own in the 'Sixties, but cut singles for this label in '71, including Floyd's version of "Kelly's Bar Again," which is one of the songs written by the Carrolls for this album. Lorita Barlow graduated high school in 1968 and hit the road looking for fame and fortune: a 1972 newspaper profile mentions her working in Florida before landing a gig in Detroit. She also cut a duet with Jim Foster called "Kiss Him Twice," which is also included here, and later collaborated with producer Finley Duncan.


<! - #CALP - 1003 - Shelley Carroll songwriter, (wife?) of Chesley Carroll - NOTES (FL) - W.H. Floyd >
Various Artists "THE COUNTRY COLLECTOR'S ALBUM" (Cuca Records, 19--?) (LP)
A late-1960s(?) collection featuring country artists from Wisconsin, mostly locals associated with the long-lived regional label, Cuca Records. Featured are little guys like Bobby Hodge, The Rice Family, Dick Sherwood, Curly Fields, the Country Cousins, the Goose Island Ramblers, Jack Leonard, Ed Cree and Joan Whitney, as well as big-timers Pee Wee King and Redd Stewart (King was originally a Wisconsinite, while his singer Redd Stewart was not... But hey, who's gonna tell him to leave the studio?)


<! - "Limited Edition Featuring... Wisconsin Artists from the Grand Ole Opry" - NOTE: Redd Stewart appears only in relation to Pee Wee King - he wasn't actually from Wisconsin himself CUCA label info: http://www.folklib.net/index/discog/labels/cuca2.shtml >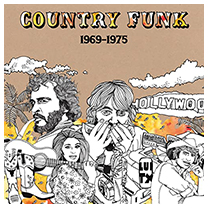 Various Artists "COUNTRY FUNK: 1969-1975" (Light In The Attic, 2012)
Funky music with twang, or redneck music with a groove? Either way, this well-curated collection has a lot of surprises (Mac Davis with a beat? A country cover of Dr. John's "Gilded Splinters"?) as well as some stuff you'd expect, like gritty oldies from Tony Joe White, Bobbie Gentry and Larry Jon Wilson, as well as a few missed opportunities (no Elvin Bishop? Well, darn.) See? The Black Crowes didn't invent this stuff, after all.


<! - # >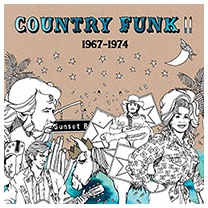 Various Artists "COUNTRY FUNK, V.2: 1967-1974" (Light In The Attic, 2014)
The second volume continues in the same vein, though with maybe a little bit of a tilt towards stuff that's off the beaten track... You got your J. J. Cale and Dolly Parton, sure, but it ain't "The Breeze" and "9 to 5," baby... Naw, it's "Cajun Moon" and "Getting Happy," Beatles covers ("Don't Let Me Down" done Dillard style) and "Don't Be Cruel" covered in a quaalude haze by Billy Swan. I'd prefer not to waste the digital storage space on Townes Van Zandt (and I'm not alone in this sentiment... trust me...) though Jackie DeShannon covering "The Weight" is definitely a funky delight. There are some relatively obscure artists as well -- Donnie Fritts, Thomas Jefferson Kaye, Bill Wilson -- and a few outlaw oldies like "Shotgun Willie" and "Northeast Texas Women" that might be overplayed, but are still solid gold. I was even willing to give Kenny "Sauron" Rogers the benefit of the doubt, with him and the First Edition pretending to be gritty on "Tulsa Turnaround," though it doesn't take long to realize that this groovy tune is just as flaccid and hollow as anything else he ever recorded. (I know Kenny's passed away, but that doesn't make his music any better...) Anyway, this is a pretty good set, full of earworms and other surprises... If you're a twang-vinyl junkie, you've probably heard or have a lot of it already, but this is still a pretty fun disc. Recommended!


<! - # >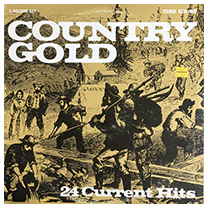 Various Artists "COUNTRY GOLD" (GRT Records-Canada, 1972) (LP)
(Produced by Art Snider)
An odd, hodge-podgy double album gathering together sessions (possibly random singles?) of several Canadian artists recording for GRT and other labels. The record was helmed by producer Art Snider, owner of the Sound Canada studios and host of the CBC-TV variety show, Country Hoedown, who provides a rather sparse sound overall, although in some cases the thin, tinny production is actually quite nice. The lineup includes Californian emigre Stan Farlow, who apparently cut a few singles for Snider in the early '70s, including reprises of his slavish imitations of Johnny Cash as well as a plainspoken rendition of "Me And Bobby McGee" that's one of the examples of how Snider's sparse arrangements could help bring out the lyrics of the songs. ... Elsewhere, Canadian rockabilly pioneer Jack Bailey croons a few country ballads, sisters Simone and Nora Hart cover tunes such as "Rose Garden," "Snowbird," and "Help Me Make It Through The Night," as well as singers Jimmy Lewis, Ron van Dykoff and Jimmy Nolan. Perhaps one of the most unexpected entries comes from old-time pop singer Lorenzo Conyers -- formerly of the Ink Spots vocal group -- whose version of "Knock Three Times" is one of the more effective performances on here... For the most part, this 2-LP collection is an outwardly unimpressive, budget-line release focused on knock-off versions of Top Forty hits... But for country fans who are willing to give the cheapie labels a chance, it does yield a few surprises. Worth a spin, though don't get your hopes too high.


<! - # - no ASIN 09/08/16 - date per BB article; this album sold over 100,000 copies > <! UK series? Various Artists "COUNTRY HICKS, v.1" (Barklog Records, 1990) (LP) Various Artists "COUNTRY HICKS, v.2" (Barklog Records, 1991) (LP) Various Artists "COUNTRY HICKS, v.3" (Barklog Records, 1993) (LP) Various Artists "COUNTRY HICKS, v.4" (Barklog Records, 1997) (LP) Various Artists "COUNTRY HICKS, v.5" (Barklog Records, 1998) (LP) Various Artists "COUNTRY HICKS, v.6" (Barklog Records, 19--?) (LP) Various Artists "COUNTRY HICKS, v.7" (Barklog Records, 19--?) (LP) >

Various Artists "THE COUNTRY MUSIC ASSOCIATION OF SOUTH CAROLINA" (CMA-SC Records, 1967) (LP)
The CMA-SC was founded in 1966 and staged a big, regionally based music festival in August of that year... They followed up in '67 with -- you guessed it! -- the Second Annual Country Music Jubilee, which is documented in this 2-LP set. This is truly hardcore little-guy, "real people," locals-only stuff, with an army of unknowns playing old-timey music, ballads, honkytonk, gospel and more. Artists include Steve Britt, Paul Holt, Rollin' Joe Johnson, Maxine Kinard, Ira Dimmery and others... You see where this is headed, right? And if you'e thinking Ralph Stanley or whoever is going to show up... think again! Some songs you may recognize, but the players are purely locals, making this a real trove of folkloric info on the not-just-bluegrass scene of the late 'Sixties. Anyone know how long the CMA-SC stayed together?


<! - #RCR-331 - no ASIN 10/27/17 >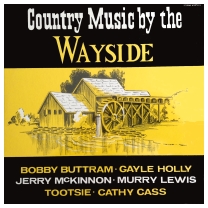 Various Artists "COUNTRY MUSIC BY THE WAYSIDE" (Wayside Records, 1968-?) (LP)
(Produced by Little Richie Johnson)
The Wayside label was a hopeful Nashville indie started up in 1967 by Lou Casella and Arizona's desert-twang king, Little Richie Johnson. They'd signed up about a dozen artists by the time this LP came out, mainly second-stringers, with a few who made light dents in the charts at one time or another. This album included tracks by Bobby Buttram, Cathy Cass, Gayle Holly, Murray Lewis and Jerry McKinnon, though later more significant signings such as Darrell McCall and Lynda K. Lance aren't on this record, which was mentioned in an April, 1968 Billboard article, but might have come up in '67, when the label was starting up. Perhaps the most interesting artist here is one Hattie Louise Bess, aka "Tootsie," the proprietor of Tootsie's Orchid Lounge, one of Nashville's best-known music bars. (Her tracks are pretty negligible -- one was an instrumental, and the other could only charitably be called a vocal number -- so I'm gonna go out on a limb and guess that just maybe she got a spot on the album simply as a ploy to try and get her to book some of these artists at her club... But perhaps I'm being too cynical?) Anyway, there's some nice, light twang on here, stuff that was probably a little out of step with the swank country-folk and countrypolitan sounds that were dominating Nashville at the time. Good, obscure stuff from several struggling in the long shadow of Music City's major labels, with several Kitty Wells soundalikes and Carl Smith wannabees. Which is just fine, in my book!


<! - # >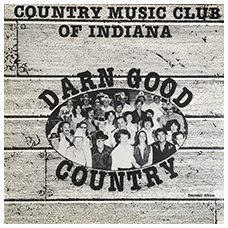 Various Artists "COUNTRY MUSIC CLUB OF INDIANA: DARN GOOD COUNTRY" (Country Star/Process Record Company, 19--?)
This one's a real hoot. Clearly a pay-to-play vanity record, this LP includes photos of the various artists on the back cover, along with their names, but no info about who sang which song, or which musicians were backing them. On the disc itself, emcee/producer Ron Speck goes whole-hog into his super-commercial Big Announcer voice, enacting a pretend concert made to sound like a slick, ready-for-radio program, complete with canned applause and spoken intros that overlap the songs. It's possible that many, if not all, of these tracks were previously issued as singles and later stitched together into a "concert" format, or maybe they were just recorded for this album. At any rate, the phoniness of the presentation is quite entertaining, although it also has to be said many of the performers were solid... some more than others. Speck insists that the show is taking place at "the Big Red Entertainment Center," and announces each performer, while also taking great relish in a little good-natured cussing, tagging the program as "damn good country" (even though on the album cover they more demurely use the word "darn...") If you're a hardcore locals-only listener, this is definitely worth tracking down -- not great, but entertaining. And, just because I love you -- and to prove that I listened attentively -- I will also provide a tracklist, for posterity:


SIDE ONE
1. Nadine Schockley "Halfway To Paradise"
2. Harold Land "Misery Loves Company"
2. Bobbie Lee "Thinking Tonight Of My Blue Eyes"
2. Chuck Ellis "Don't Worry About Me"
2. Charles Junior & Donna Ellis "The Bull And The Beaver"
2. Tom Manning "Easy Loving"
2. Sam & Ruthie Williams "Numbers In The Sand"
2. Don Winson "Steel Guitar Rag"

SIDE TWO
1. Arnie Garrett "This Time You Gave Me A Mountain"
2. Bonnie Sader "My Shoes Keep Walking Back To You"
2. Donnie Edwards "Bedroom Ballad"
2. Dwight Cliffs "Coors Beer"
2. Junior Lee "I've Had All The Lonely I Can Stand"
2. Faron Inman "Under Your Spell Again"
2. Phil Manning "Long Haired Country Boy"
2. Chuck Lively "Oklahoma Stomp"



<! - # - no ASIN 03/22/17 - check name spellings against album art? - date? pre-1982 - obit, Inidanapolis Star November 12, 1982 Services for Samuel Williams. 61. Indiananpolis. will be held at 2 30 pm. Saturday in Conkle Lynhurst Funeral Home, where friends may call from 2 p.m. to 9 p.m. today. He died Wednesday in Indiana University Hospital. He was a set up repairman for Diamond Chain Co. 35 years Born at Chauncey, Ohio, he lived here 40 years and was a member of Wayne American Legion Post, Speedway Veterans of Foreign Wars and Country Music Club of Indiana. Williams played country music on the accordion at Little Nashville and other places. He was an Army veler an of World War II. Survivors include his wife, Ruthie Williams; a daughter. Madonna Williams; a stepdaughter. Korena Gibbs; three sons. Charles. Ross and Samuel Williams Jr., and two stepsons, Kirt and Jack Gibbs. >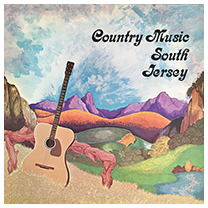 Various Artists "COUNTRY MUSIC SOUTH JERSEY" (Country Music Records, 198-?) (LP)
(Produced by Elwood Ivins & Tom Berry)



<! - #CM-28 - no ASIN 10/12/17 - eb only copy, G ref - recorded at Quad Studios, in Pennsauken, New Jersey - artists include: Woody Potts, Elwood Ivins, others nv - looks like it might have been a series of pay-to-play, song-poem albums: "South Jersey" appears in really small print on the inner label. - no date visible - includes a cover of Jessi Colter's "Storms Never Last" which was a hit in 1981 >

Various Artists "COUNTRY 'N ROCK" (Country Star/Process Record Company, 19--?)
Super-rare stuff on this 1960's vanity label from a Franklin, Pennsylvania label... This album includeslocal artists such as Chuck Anthony, Bonnie Baldwin, LeRoy Cortez, The Highlights Combo, Billy Jones, Junie Lou & Her Pine Hedge Ranch Hands, Pie Plant Pete, Ralph Ryan, and Jim Stephens. The Country Star label seemed to have released several albums in this series - about a half dozen or so... also check out the OLE COUNTRY MUSIC compilation, below.


<! - #CSLP-6 >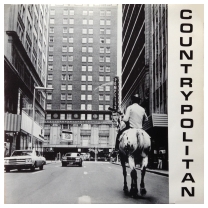 Various Artists "COUNTRYPOLITAN" (Pompeii Records, 1969) (LP)
(Produced by Pat Morgan)
An odd but appealing collection from the Dallas-based Pompeii Records, which is probably best known as a soul label that released several LPs and singles by Ike & Tina Turner. This country(politan!) set partly draws on some singles by several obscure artists... The marquee singer is Dale McBride a Texas honkytonker who'd been kicking around since the late '50s and later had a few modest hits in the early '70s. His contributions here are two lackluster country-pop ballads (oh well) but there are some fun tracks by other artists on here, such as Eddie Downs ("What Ever Happened To Me"), Linda Gayle ("The One That Stands By Me"), Eddy Lynn ("The Best Friends Money Can Buy") and Darrell Glenn, whose "Older Man, Younger Girl" has a slightly creepy vibe. Other artists include Bobby George, Dick Hammonds and Lee Wright. As far as I known, none of these artists ever really went anywhere (other than McBride, who cracked into the Billboard Top 40 a couple of times...) Nonetheless, this is a pretty ambitious album, smoothly produced and clearly intended as a serious effort to break into the country market... A few good tunes, though overall a bit snoozy.
Various Artists "COUNTRY VOICES" (Sundown Studios, 1981) (LP)
(Produced by Brad Tuttle)
Billed as "the best of Southwest Minnesota And Northern Iowa," this one's an obscuraholic's dream, featuring five groups from the Great Lakes region playing in a variety of styles. There's a band called Legend, the duo of Little Joe & Ken Pavelko, Milwaukee Road, Denny Storey, and The Sundown Band, a group from Jackson, Minnesota led by fiddler Bradley Tuttle, who also produced the album.


<! >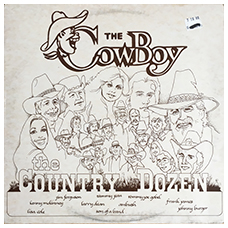 Various Artists "THE COWBOY: THE COUNTRY DOZEN" (Cowboy Records, 1982-?) (LP)
(Produced by Johnny Burger)
Although there's no information on the cover about the label or the artists (other than their names) this album appears to be a collection of Southern California artists, put together by promoter Johnny Burger sometime in the early 1980s. The Cowboy was a country music nightclub in Anaheim, California (near LA) which hosted a roster of lesser-known local musicians. Among the artists on this album are Tammy Jean, aka Tammy Jean Locke, an actress and former roller derby star who led the band California Express from 1980-87, a gig that Johnny Burger apparently set up... Other artists include the band Ambush, Johnny Burger, Lisa Cole, Larry Dean, Tommy Joe Gobel, Frank James, character actor Kenny McKinney, Son Of A Band, and finally, Orange County honky-tonker Jim Ferguson, who self-released his own album back in 1980. Tammy Jean released a private-press single around the same time this came out; the band Ambush may have released their own records as well, and possibly others on this album. As always, any additional info is welcome.


<! - #S-9557 - fc and bc identical - no producer, label info or date - no ASIN 04/11/18 - date per signature on bc - looks like a song-poem album, or pay-to-play comp - artists include Johnny Burger, Frank James, Jim Ferguson, Tammy Jean, Tommy Joe Gobel, Lisa Cole, Larry Dean, Ambush, Son Of A Band, Kenny McKinney - Lisa Cole mentioned in 1997 No Depression as part of some Opry show (though maybe not the Grand Ole Opry?) https://www.tammylocke.com/about-me.html email: Tammy@TammyLocke.com - the Cowboy seems to have been a country music nightclub in Anaheim, California https://www.discogs.com/Ambush-Ambush/release/11048187 - was this them?? >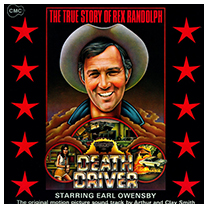 Various Artists "DEATH DRIVER: THE TRUE STORY OF REX RANDOLPH" (CMC Records, 1975) (LP)
(Produced by Arthur Smith & Clay Smith)
Apparently this was the soundtrack album to a mid-'70s country hicksploitation film -- the fictional "true" story of an aging stunt car driver trying to make a comeback. It was produced by and starred auteur-entrepreneur Earl Owensby -- redneck culture's answer to Ed Wood -- who also sings on one track. The music was provided by Arthur Smith and Clay Smith (aka Smith & Son) with Side One featuring vocals by a variety artists, including the Smiths, the Schuylers and a gal named Maggie Griffin, while Side Two seems to be all incidental music. An oddity from the heyday of redneck cinema.


<! - # - engineered by Hank Poole & Chuck Owens - 04/01/16 - no state assigned >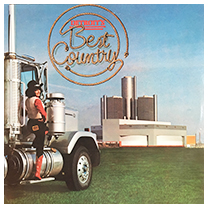 Various Artists "DETROIT'S BEST COUNTRY" (Seeds & Stems Records, 1980) (LP)
(Produced by Tom Connor & Ron Christopher)



<! - #SSH-7803 - most of these artists also made a single or two A1 Gentleman Lover – Larry Lee Adkins A2 Something's Wrong In Dallas – Bob Hoskins A3 T.V.'s Gone – A.C. The Kentucky Fox A4 Me And Her, Him And You – Jack Molette A5 Touch Me, Jesus – Kelly Hall B1 Momma Don't Allow – Ford Nix B2 Ballad Of Billy Williams – Kenny Miller B3 Momma's Waiting – Carl & Brenda Vanover B4 Baby Wants To Boogie – Wally Jackson B5 My Honky Tonk Song – Jerry Combs >

Various Artists "DIRTY LAUNDRY: THE SOUL OF COUNTRY MUSIC" (Trikont Records, 2005)
A Euro-curated set of popular 1960s and '70s soul artists covering country material...


<! B0006B0Q16 >

Various Artists "MORE DIRTY LAUNDRY, v.2" (Trikont Records, 2008)



<! B0011FM2UO - - most obscure artists are Vickie Vann, Margie Joseph and Eric Mercury >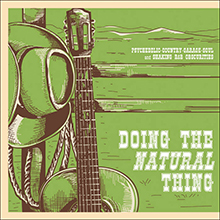 Various Artists "DOING THE NATURAL THING, v. 1 & 2" (Perfect Toy Records, 2019)
A well-curated set that includes some hardcore '70s country-soul and twangy white funk. Although this starts out on a more distinctly country note, it cruises into fairly twangless territory, and becomes more of a private-label R&B/soul set. Super-obscuro, though, and of a higher calibre than many similar collections. For twang-fans, standouts include Gary Graham, L.A. Jones's Elvis Presley-ish tracks, Mighty Mike Davis's cover of Bobby Bare's "All American Boy," and Woody Wayne's guitar instrumental, "Sleepy," which gives "Groovy Grubworm" a real run for its money. Not as country as the album art implies, but plenty of cool tunes in a variety of styles. This is one of those Bandcamp things, but it came out on vinyl, too, in case the link ever dies.


<! - # >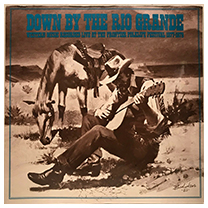 Various Artists "DOWN BY THE RIO GRANDE" (Hoopsnake Records, 1980) (LP)
(Produced by Jane Grosby Bergey & Barbara Lau)
Highlights from the 1977-79 lineups at the Western Music Frontier Folklife Festival, held in Saint Louis, Missouri... Artists include folkie and bluesy types such as Art Galbraith, Van Holyoak, Bill Neely, and Greg Ohrlin, along with Santiago Jimenez Jr., and numerous other Tex-Mex artists. More of a cowboy/vaquero historical kind of thing, I suppose; the annual concerts were tied to the Jefferson National Expansion Memorial Association, with funding from NEA grants and the Missouri Arts Council.


<! - #101 - no ASIN 02/19/15 https://www.youtube.com/watch?v=7Oph_gJx5RI >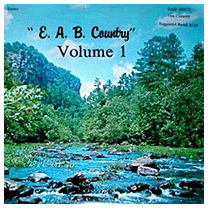 Various Artists "E.A.B. COUNTRY, VOLUME ONE" (Our Country Records, 1973-?) (LP)
(Produced by Ed Boucher)
I'm not sure that the whole story is with this disc, but this appears to be mostly a set of little-known country singers from Maine and thereabouts, all singing cover songs, possibly as part of a pay-to-record kinda deal. The most famous vocalist on here was Gene Hooper (1923-2010), a popular New England radio performer who recorded an album or two of his own and became a cast member of the WWVA Jamboree, down in Wheeling, West Virginia. George Phillips, who covers Freddy Hart's "Easy Lovin'," also recorded a full album, which appears to be the only other LP put out by this label. A few of the gals featured here -- Louise Ann, Sharon James and Stacy Stanton -- also recorded singles, including on other imprints of producer Ed Boucher's EAB empire. Mostly, though, this is super-obscuro territory, about as local as you're gonna get.


<! - #EAB-103173 - 1973-? - bc nv - (ME) notes >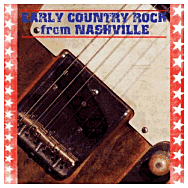 Various Artists "EARLY COUNTRY ROCK FROM NASHVILLE" (T-Bird Records, 2010)
First things first: the "country rock" part of the title is pretty misleading, since these early '60s recordings (cut for the uber-indie Spar label) feature a lot of latter-day rockabilly and oldies-rock sounds as well as some decent Bakersfield Sound-styled numbers and numerous uptempo novelty songs, but it's all pretty standard-issue country, hardly the cosmic-cowboy hippie-tinged stuff we identify with the "country rock" sound of the late '60s and '70s. That being said, this is still a valuable historical collection profiling a smaller Nashville label whose lineup was mostly made up of obscure non-stars -- the only names I recognize off the bat are those of Jerry Foster and singer Bobby Russell, and while I relish obscure artists as much as any other crazy record collector, I gotta say a lot of these tracks are pretty mediocre. There's a lot of noteworthy talent behind the scenes, though: studio musicians such as Lloyd Green, Mac Gayden, Kenny Buttrey, Wayne Moss and Pete Drake were heard on zillions of 'Sixties sessions, including on countless albums that did help shape the experimental country-rock sound of the era. This disc is worth checking out, just don't set your hopes too high.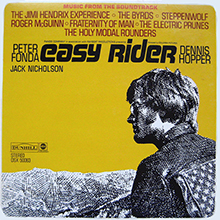 Various Artists "EASY RIDER: MUSIC FROM THE SOUNDTRACK" (ABC-Dunhill Records, 1969) (LP)
This best-selling soundtrack to the hippie-sploitation film Easy Rider was a major conduit for the longhaired twang that was bubbling up from the West Coast rock scene. The hard rock psychedelic stuff by Hendrix, Steppenwolf and the Electric Prunes doesn't hold my interest, but the country-rock tunes by the Byrds, Roger McGuinn, The Holy Modal Rounders and Fraternity Of Man are all classics. Don't bogart that joint, my friend -- flip the LP again!


<! - # >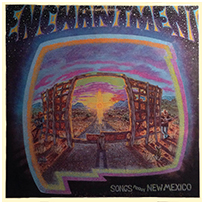 Various Artists "ENCHANTMENT: SONGS ABOUT NEW MEXICO" (KRST, 1976) (LP)
(Various producers)
A statewide collection from the land of enchantment, the first of several regional-talent albums sponsored by Albuquerque radio station KRST, 92.3 FM. Although rock'n'roll and funk artists are well represented, this has a heavy tilt towards twang, including tracks by The Last Mile Ramblers, Watermelon Mountain Jug Band, and a track credited to C.J. & Friends, which seems to be a spinoff of the Family Lotus, a bluegrass'n'twang band that also featured backing vocals from Eliza (Lisa) Gilkyson, who lived in Santa Fe during the 1970s.


<! - # - pix >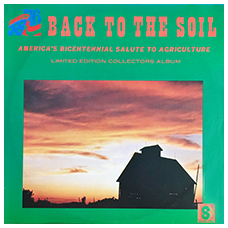 Various Artists "FARMFEST 76: BACK TO THE SOIL" (Lee Stoller Enterprises, 1976) (LP)
(Produced by Brien Fisher)
This classic industrial musical album -- "America's Bicentennial Salute To Agriculture!" -- features a gloriously jingoistic narration by Grand Ole Opry emcee Grant Turner, extolling the heroic saga of American farming from its sod-busting pioneer roots to the glorious commercial apex of millions of acres of amber, waving grain, drenched in red-white-and-blue fertilizers and insecticide, from sea to shining sea. There are also some adequately twangy musical interludes by Nashville songwriter Michael Kosser, who was riding high on a string of tunes recorded by the likes of George Jones, Barbara Mandrell and Ray Price during the early 1970s. There's also one song, "200 Years," credited to producer Brien Fisher's brother, Jack Fisher. Unfortunately the liner notes don't tell us who the backing musicians were, but one can imagine they were top-tier Nashville pros.


<! - # >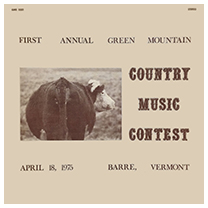 Various Artists "FIRST ANNUAL GREEN MOUNTAIN COUNTRY MUSIC CONTEST" (Green Mountain Records, 1975) (LP)
(Produced by Jim Brugnoni & Robert Longfellow)
A regional New England talent competition hosted on April 18, 1975 by folks up in Barre, Vermont... The lineup included the Arm & Hammer String Band, fiddler Victor Albert, Gary Barr, Karen Billings, The Blue Spruce Rangers, The Eden Mountain Boys, Ken Eiker, Leaf Gage, Doris Hoague, and others. A few of the artists would record elsewhere, including first place winner Coco Kallis and her group (Coco & The Lonesome Road Band), whose "New England Song" was released as a single the following year, as well as Bruce Batchelder, who took third place.


<! - #GMS-1051 Batchelder the same guy who owns the Holiday Harbor Lodge in Vermont? (c. 2017) http://mainstreetvermont.com/directory/holiday-harbor-lodge/ or the same Vermont man convicted of murder? (no, I think this is a different guy, BB, Jr.) https://www.sevendaysvt.com/vermont/the-defense-never-rests/Content?oid=2133466 "...Sleigh got his first crash course in the science of DNA testing back in 1995, by challenging its admissibility in a state case against Bruce Batchelder, who was convicted of a double murder. " >
Various Artists "FIRST FLIGHT: FIRST ANNUAL IOWA ALBUM" (Snowflake Productions, 1980) (LP)
A contemporary collection of Iowa rock, country-rock, bluegrass and bar-band musicians... With Guy Drollinger pickin' and singin' on a tune called "The Carnival," Roger LeBarge singing "Mississippi River," and Bob Engeman backed by Neal Herrmuth on fiddle and pedal steel player Mike Boyer on "Way Down In Iowa." Another booster tune is "Iowa City (Wild Weekend Nights)" by Craig Erickson, whose civic pride is matched only by K101-FM's program director, Mark Vos, whose fiercely commercial liner notes add a certain sense of rah-rah pride to this local showcase album.


<! - can't read producer names - no ASIN 08/08/16 IOWA links: http://www.aboutus.com/BronsonsMusic.com >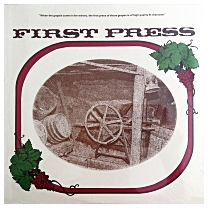 Various Artists "FIRST PRESS -- SONOMA COUNTRY ARTISTS: 1981" (Rail Records, 1981) (LP)
(Produced by Jack Ellis & John Brenes)
Another Northern California bonanza, with well-known roots musicians such as Norton Buffalo, Billy C. Farlow, Larry Hosford and Kate Wolf sharing vinyl time with less-remembered locals such as The Bodega Bay Blues Band, David Songbird, WBBH and others...


<! - # Billy C. Farlow, Norton Buffalo, WBBH, Novato Frank Band, Collins & Levine Band, Kate Wolf, Tommy Thomsen, Richard Nelson & The Bodega Bay Blues Band, Larry Hosford, David Songbird 1. Empty 2. My Baby Ain't Coming Home Tonight 3. Texas Moon 4. That's What I'd Do For You 5. Night Time Rodeo 6. Every Time I See You 7. General Blues 8. Overtime 9. The Day That I Met You 10. That's What They Do In The Country 11. Hells Bells 12. Soapbox Fiddler 13. It Was So Easy Then >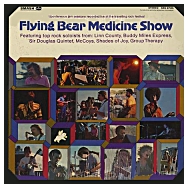 Various Artists "FLYING BEAR MEDICINE SHOW" (Smash Records, 1969) (LP)
Recorded live at a gig in Northern California's Marin County, this album features mostly rock and boogie-rock bands, but also includes a few tracks by the fabled Sir Douglas Quintet, so it'll be of interest to twangfans and Doug Sahm devotees...


<! - # This LP was recorded at the College of Marin County near San Francisco, CA. The members of the Buddy Miles Express, Sir Douglas Quintet, Linn County, McCoys, Shades of Joy and Group Therapy decided to jam between members of the groups. This Lp has the highlight tracks of those jams. - 04/01/16 - no state assigned >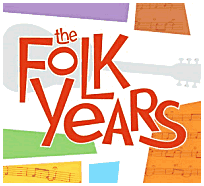 Various Artists "THE FOLK YEARS" (Time-Life Records, 2013)
This is a straight reissue of an earlier 8-CD, 120-song box set drawn from several major labels, broken down into four 2-CD sets (each available on its own as well) that are roughly (but not strictly) reflections of the different catalogs of each label or conglomerate -- two from Warner, and one each from EMI and Sony. Although reasonably comprehensive, the emphasis of this collection is on hit songs and artists who crossed over into the Pop charts, to the exclusion of less commercial but more authentic folkies such as Tom Paxton, Dave Van Ronk and other stalwarts of the Greenwich Village, Boston, and West Coast folk scenes. Breakthrough stars like Joan Baez, Judy Collins and Bob Dylan are amply represented, as are the more overtly pop-oriented performers such as Trini Lopez, the Mamas & Papas and the Springfields, as well as a slew of pop and country artists covering Dylan songs or otherwise cashing in on the folk fad of the late 1950s and early '60s. Though purists will lament the absence of various artists or songs (what? ...no Joni Mitchell? ...no Tom Rush??) the emphasis on commercial success has its own appeal... For one thing, it's amazing to see how many folk-oriented songs rose to the upper levels of the American charts, particularly during the Kennedy era, showing both the appeal of the genre and the now long-lost fluidity of the pop charts. Moving past the early 'Sixties, the editorial choices in this collection become more and more questionable -- the Band or Cat Stevens, sure -- but "Brown Eyed Girl" by Van Morrison? "Red Rubber Ball," by the Cyrkle? Cher?? Bread?? Really?? If you're looking for a solid dose of earnest '60s crewcut folk, you might be better off getting collections of The Kingston Trio, The Brothers Four and The Chad Mitchell Trio (who are all represented here) but if you want a pop-oriented overview of how the folk revival intersected with and influenced American pop music all the way through the early '70s, this greatest-hits has a lot of golden oldies to offer. The original discs from 2002 are still available in regular stores, though the current edition can be found on the Time-Life website What a day for a daydream, indeed.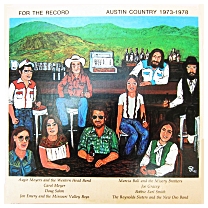 Various Artists "FOR THE RECORD -- AUSTIN COUNTRY: 1973-1978" (Maverick Records, 1980) (LP)
A look back at the mid-'70s Austin scene, featuring tracks by stalwarts such as Marcia Ball, Jon Emery, Joe Gracey, The Reynolds Sisters, Bobbie Earl Smith, and of course good old Doug Sahm and Augie Meyers...
Various Artists "FROM RENFRO VALLEY WITH LOVE" (Jamboree Recordings, 19--?) (LP)



<! - #101 Charlie Harrison (3) There Stands My Baby 2 –Mary Lou Help Me Make It Thru The Night 3 –Bluegrass Incorporated You can have her (I Don't want her) 4 –Brother Fraley - 5 –The Countrymen Pedal Pushin 6 –The Baker Brothers (2) The Intoxicated Rat 7 –Bill Grimes Grimes Chimes 8 –Brenda Ball Take Me Back 9 –Jay Perkins The House with Everything 10 –The Grass Class My Home Across The Blue Ridge Mountains 11 –Ray Corns - 12 –Dee Dee (Collingsworth) You ain't woman enough (to take my man) 13 –Jerry Beherens Take Me Back To Renfro Valley >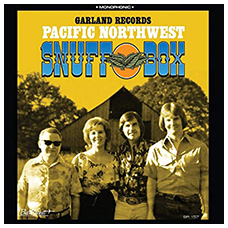 Various Artists "GARLAND RECORDS: PACIFIC NORTHWEST SNUFF BOX" (Sundazed/Rocket Beat Records, 2020) (LP)
A set of rare, hippie-era singles from the Oregon-based Garland label, which was better known for its rock/garage records. The tracks date from around 1968-72 and even include a few unreleased recordings by local rock groups in the label's orbit. The influence of California's nascent country-rock scene seems pretty tangible, in particular the sometimes-clunky hippie twang of the Byrds, along with the Buck Owens Bakersfield sound, and a hefty dose of slightly squarer-sounding country. Although the artists on this collection were pretty far-flung, the tracks sound a lot alike, and I suspect most of the singers were backed by a house band that was more rooted in rock rather than country music; some of the picking is sweet while sometimes it sounds pretty haphazard. In all honesty, this isn't the greatest country material, even of the "locals only" variety -- this collection oozes real-folks authenticity but few tracks really make you wanna crank up the volume. Several of the artists are familiar from elsewhere: rough-edged ballad singer Geronia Coyle (a guy) also released at least one other single on the legendary Ripcord label, as did the Cascade Sweethearts, who later recorded a full album along with Gene Keys from the Ripcord studios. (The cover photo on this album it taken from their old LP...) Overall, this disc may be mainly of academic interest, but it does capture a real slice of PNW musical culture.


<! - #BRCD 157 >

Various Artists "GENE WILLIAMS COUNTRY JUNCTION SHOW" (Erwin Records, 1967-?) (LP)
(Produced by Junior Bratcher)
Country impresario Gene Williams grew up in Dyess, Arkansas, but made his name in Memphis, just on the other side of the Mississippi River. In 1963 he was given his own weekly television slot, The Gene Williams Country Junction Show, on local television station KAIT, in Jonesboro. The popular program was swiftly syndicated throughout the South, and eventually was broadcast on nearly two hundred stations nationwide. This souvenir album showcases the 1966-67 cast, which included gal singer Lynne Burns, along with steel player Jim Roby, Smithville local Alton Yancey and singer Johnny Duncan (who's not to be confused with the Texan of the same name who became a chart-topper in the late 1970s...) Later on the show attracted veteran country and rockabilly performers such as Bill Carlisle and Warren Smith, and Williams plugged away for decades in a variety of markets.


<! - #ELP-967 - NOTES, tracks, some bios, obits >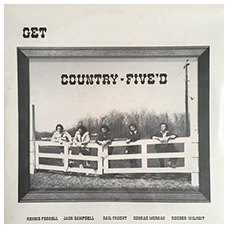 Various Artists "GET COUNTRY-FIVE'D" (CC International Records, 197--?) (LP)
(Produced by Carl French)
As near as I can figure this is a locals-only compilation from late-'70s Cleveland, Ohio, with five unknown musicians -- Jack Campbell, Gail Faught, Ronnie Ferrel, Conrad Morgan and Rodger Wilhoit -- singing material that was mostly written by producer Carl French. No info on the backing band, but the liner notes say that the sessions were recorded in RCA's Nashville studio, with "Nashville's finest musicians," so it may have been an A-list, usual-suspects crew. Not sure what the back-story was on this one, but it looks very tax-dodgy, especially the odd list of several different "Carwin Country" business names on the back, which reminded me of the credits to "Bambi Meets Godzilla."


<! -# - produced by Carwin Country International - no ASIN 03/23/17 >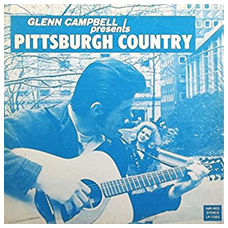 Various Artists "GLENN CAMPBELL PRESENTS PITTSBURGH COUNTRY" (Var-Bee Records, 1970) (LP)
In 1970, country radio station WEEP, Pittsburg hosted a locals-only talent show which produced this deceptively-packaged album: countrypolitan star Glen Campbell is mentioned in the liner notes, but the Glenn Campbell named on the front was a Pennsylvanian, apparently the owner of the uber-indie Var-Bee label. Anyway, the musicians include the radio station's house band, Frank Grill & The Saddle Buddies, along with The Country Belles, Jim And Joanne & The Flaming Hearts and honkytonker Jim Contenta (1929-2008), a local steelworker and country old-timer whose first records date back to the early 1950s. Contenta sang three songs on this album, a version of "Drinking Champagne," "Kawliga" and "My One And Only Love."


<! - (Produced by Karl Aveard) (last name??) - #LP-7002 - liner notes by Don Evans of radio station WEEP >
Various Artists "GRAND OLE OPRY STARS..." (World International Records, 1977-?) (LP)
(Produced by Bernie Terrell & Gene Lawson)
The album title keeps going, encompassing the old-school comedy duo of Lonzo & Oscar (who get top billing) and vocalists Frankie Wray and Bernie Terrell, as well as "the Country Music Entertainers," a backing band with such an ultra-generic name that one assumes a high turnover rate was baked into the equation. I'd assumed that this was Lonzo & Oscar's road show, although photos on the back reveal Bernie Terrell's name emblazoned on the tour bus as well as the portable stage that folded out from the back of the group's semi truck. Everybody gets their own spotlight numbers, including the Country Music Entertainers, who in this incarnation featured Doug Grieves (guitar), Paul Rose (steel guitar), Bobby Andrews (rhythm guitar), Bobby Watts (piano), Hank Butler (bass), Jimmy Demeter (drums), and Ernie Reed (fiddle). Lonzo & Oscar lead with "I'm My Own Grandpaw," as well as "Green Green Grass Of Home," while Ms. Wray covers "girl" songs, such as "Harper Valley PTA" and a version of Linda Ronstadt's then-recent hit, "When Will I Be Loved." The album closes with a trio of tunes by Mr. Terrell, oldies like "Big Boss Man," "Kansas City" and one called "Shadows Of My Mind," which closes the album. Terrell (though not Wray) appeared on the next World International LP, Old Fashioned Fun Fair (listed below) and also released at least one single under his own name, also on World International, which I believe was a custom imprint owned by Lonzo & Oscar.


<! - #WI-LP-1002 https://www.discogs.com/Bernie-Terrell-Mississippi-Memory/release/11501431 - Terrell had one self-titled album, several singles, including one with Frankie Wray >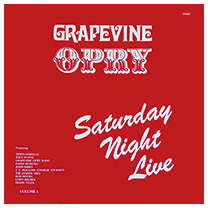 Various Artists "GRAPEVINE OPRY: SATURDAY NIGHT LIVE, v.1" (Grapevine Opry Records, 1978-?) (LP)
(Produced by Phil York)
One of several souvenir albums issued by Johnny High's Texas-based mom'n'pop concert venue, the Grapevine Opry, with a large cast of little-known regional musicians. As it turned out, the Grapevine cast had a high level of churn: none of the artists on this album were around for Volume Two, and there was another new cast by Volume Three. This first group included Clint Brown, The Dozier Trio, Joey Floyd, Tanya Harwell, John Kirby, J. C. Mauldin (Charlie Stewart), David Moreno, Bob Myers, Diann Taylor and the Grapevine Opry Band. At least one of these performers, teenager Tanya Harwell, had an album of her own, which she recorded in 1976; later she formed a bar-band rock group called Pearle Handle, which was popular locally in her home state of Oklahoma.


<! - # G0-7801 A1 Joshua – Tanya Harwell A2 Bob Wills Is Still The King – Joey Floyd A3 "C" Jam – Grapevine Opry Band A4 Angels Don't Lie – David Moreno (9) A5 Southern Nights – John Kirby (12) B1 Alabam – J. C. Mauldin B2 I Believe - Dozier Trio B3 Harper Valley PTA/Ode To Billy Joe – Bob Myers B4 Pickled Eggs – Clint Brown (3) B5 He Thinks I Still Care – Diann Tyler Bass – David Charles Drums – Mike Lauderback Engineer – Phil York (3) Fiddle – Vernon Solomon Guitar – Pat Dacus Piano – Jess Hudson Recorded By – Grapevine Opry Studio Saxophone – Bob Myers Steel Guitar – Bud Carter >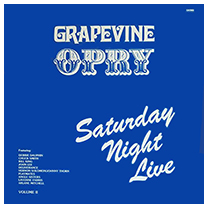 Various Artists "GRAPEVINE OPRY: SATURDAY NIGHT LIVE, v.2" (Grapevine Opry Records, 1978-?) (LP)
(Produced by Phil York)



<! - #G0-7802 - with the Angle Sisters, Debbie Dauphin, Deliverance, Lavonne Farris, Bill King, John Lee, Arlane Mitchell, The Playmates, Chuck Smith, Vernon Solomon & Johnny Thorn A1 After Sweet Memories - Debbie Dauphin A2 Heartaches By The Number - Chuck Smith A3 Bill's Boogie - Bill King A4 Walk On By - John Lee A5 I'm A Believer - Deliverance B1 Twin Fiddles - Vernon Solmon & Johnny Thorn B2 That's Allright / She Don't Care Anyway - Playmates B3 Heaven's Just A Sin Away - Angle Sisters B4 Last Date - Lavonee Farris B5 Don't Be Angry – Arlane Mitchell Bass – David Charles Drums – Mike Lauderback Engineer – Phil York (3) Fiddle – Johnny Thorn Guitar – Pat Dacus Piano – Jess Hudson Recorded By – Grapevine Opry Studio Saxophone, Clarinet – Bob Myers Steel Guitar – Bud Carter >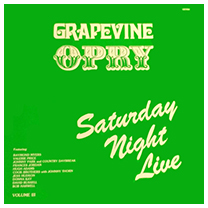 Various Artists "GRAPEVINE OPRY: SATURDAY NIGHT LIVE, v.3" (Grapevine Opry Records, 1978-?) (LP)



<! - #G0-7803 - no ASIN 05/03/18 A1 –Raymond Myers (4) Ramblin' Fever A2 –Valerie Price (2) Statue Of A Fool A3 –Johnny Park (3) And Country Daybreak Honky Tonk A4 –Frances Jordan I'm Satisfied A5 –Hugh Adams Paradise B1 –Cook Brothers With Johnny Thorn Train 45 B2 –Jess Hudson Nothing's As Good As Her Love B3 –Donna Kay (2) Heartaches By The Number B4 –David Russell (31) Cotton Eyed Joe B5 –Bob Harwell Faded Love >

Various Artists "THE GREAT NORTHWEST COUNTRY ALBUM" (Ironwood Records, 1982) (LP)
(Produced by Paul Scoles & Susan Ashby)
A pretty iffy set put together by a radio station in Washington state


<! - no ASIN 09/23/18 >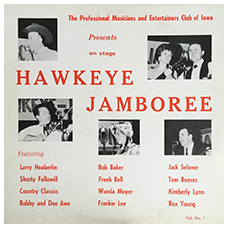 Various Artists "THE HAWKEYE JAMBOREE, v.1, No.1" (Ven-Jence Recording Company, 1968) (LP)
(Produced by Loren Gonyea)
This is an awesome record. Founded in 1963 by a group called the Professional Musicians and Entertainers Club Of Iowa, The Hawkeye Jamboree was a country music variety show originally staged in Carlisle, Iowa, though it soon moved to a venue in Des Moines. This well-programmed LP selects a dozen live performances from the show's 1967 and '68 seasons with strong performances from a bunch of deliciously unfamiliar artists. In contrast to the old-timey-meets-countrypolitan aspirations of the Ozark Mountain mini-oprys down South, this Midwestern show clearly took its cues from LA's boisterous Town Hall Party, drawing on hardcore honkytonk and rockabilly roots, kicking things off with a rollicking electric version of "Guitar Boogie," by a group called the Country Classics. Kitty Wells and Jean Shepard seem to be the models for the gals on here, while the male vocalists modeled themselves on robust, golden age honkytonkers such as Ray Price and Faron Young, basically ignoring a decade or so of schmaltzy "Nashville Sound" pop vocals. The locals-only cast included Bobby and Dee Awe, Frank Bell, Larry Haeberlin, Franklie Lee, Wanda Moyer, Jack Selover and Rex Young, with some variety added by singer Tom Reeves, who delivers a lachrymose novelty version of "I'm Thinking Tonight Of My Blue Eyes," and fiddler Shorty Followill, who saws through a distinctive performance of "Orange Blossom Special." Most tracks are introduced by amiable emcee Bob Baker, who solos on one track, as does his pre-teen daughter, Kimberly Lynn, who belts out a cutesy, little-kid rendition of "Do What You Do Well." I don't think they released another album (I could be wrong) but The Hawkeye Jamboree persisted in one version or other for decades to come, hosting monthly shows and reunion concerts as recently as 2016. The late-'60s offering is a delightful throwback to an earlier era and a nice snapshot at one of the more vigorous regional variety shows of the time.


<! - # - 1969-?? https://books.google.com/books?id=PCgEAAAAMBAJ&pg=PA46&lpg=PA46&dq=%22hawkeye+jamboree%22&source=bl&ots=7XGUwEfnfn&sig=17hwFrMilZ9i7OkUdMfBp-XvHco&hl=en&sa=X&ved=0ahUKEwjXyO7w_unPAhVHQiYKHQTBBrE4ChDoAQhMMAk#v=onepage&q=%22hawkeye%20jamboree%22&f=false BB - 1970 cast, 02/28/70: Bobby and Dee Awe, Orman Lemonds, Dale Thomas, Doyle Clark, Jerry Allen, Sherry Johnson, Rocky Storm,Jimmy Dick 01/15/72 BB: mentions Doyle Clark & The Sundowners >

Various Artists "THE HAYWOOD COUNTY ARTS COUNCIL PRESENTS: OUR MOUNTAIN MUSICAL TRADITIONS" (1981) (LP)
It don't get much more local than this... Sponsored by the Haywood County Arts Council of Canton, North Carolina, this album spotlights old-timey chestnuts such as "Handsome Molly," "Whiskey Before Breakfast" and "Soldier's Joy," along with a little blues, as on "Goin Down the Road Feelin Bad." Not sure if any of the artists on here recorded elsewhere, or if this was really, truly, a locals-only affair.


<! - no ASIN 03/14/18 - artist, producer names nv - old-time folk and bluegrass music LP assembled by the Haywood County Arts Council of Canton, North Carolina. Soldiers Joy John Henry Sourwood Mountain Young Emily Sally Ann A Fox Tale Whiskey Before Breakfast Goin Down the Road Feelin Bad Handsome Molley Pigsah >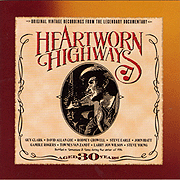 Various Artists "HEARTWORN HIGHWAYS" (Shout Factory, 2006)
Meanwhile, back in Austin... and over in Nashville... things were really starting to cook! This is an amazing historical document, capturing the early years of the Americana scene as we know it. This disc is the soundtrack to a 1975 documentary film that caught giants such as Guy Clark, Rodney Crowell, Steve Earle and John Haitt at the beginnings of their careers, compadres who formed the nexus of a scruffy singer-songwriter contingent that took its cues from the "outlaw" scene, as well as folkie friends like Townes Van Zandt and Steve Young, who had been kicking around a few years earlier. This actually includes the first recordings of Clark, Crowell, Haitt and Earle -- Guy being the most raspy and least eager to please, but each showing their own unique style, even this early on... (Amazing to think that Earle actually carried a tune like "Mercenary Song" around for more than a decade before putting it on wax!) Townes Van Zandt also adds a tune or two, and his densely-crafted, painfully earnest approach casts a long shadow on the others -- particularly on Earle. We're also treated to a few tunes from David Allen Coe, who was apparently slumming with the unsigned set, trying to build up his indie cred... Fans of any of these singers will want to check this album out and, more importantly, will want to see the film as well... Recommended.


<! Various Artists "HIT SONGS OF TOMORROW" (Royal Master Records, 19--?) - series of song-poem records, all with the same name - songs performed by Matt Vincent, Linda Lane - several on dc 0000_hit-songs-of-tomorrow_208.jpg >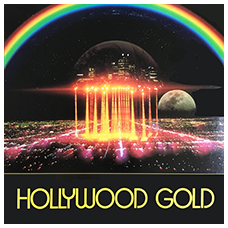 Various Artists "HOLLYWOOD GOLD" (Rainbow Records, 1984-?) (LP)
(Produced by Robert Hanson, T. J. Roberts & Jim Rayton)
This is a stunningly, stunningly bad record, perhaps the ultimate pay-to-play song-poem travesty, pairing the inane lyrics of would-be songwriters with a trio of truly awful "studio" singers, who were each probably equally hopeful that this disc might be their big break. I don't want to point any fingers, but there's a lot of off-key singing and truly awkward, clumsy phrasing, all of which amplifies the banality of the words and the slapdash, by-the-numbers synth-drek arrangements. Sometimes on discs like this there might be a couple of tracks that are actually kind of good, but this disc can really only be appreciated as pure, terrible, amateurish kitsch. Not the so-bad-it's-good kind, but the so-bad-it's-megabad kind. Also, despite the photos of singer Roburt Anderson in a cowboy hat, and a mention of country music in the cursory liner notes, one would be hard-pressed to identify much actual twang on this album, just lots of tinkly keyboards, gooey, Kenny G-ish saxophone and lazy-paced drums... So, twangfans, beware. (Note: Roburt Anderson apparently starred in a music video called "My Country Music Dreams," also produced by the Rainbow label, which is probably a real hoot. Several stills from the video are included on the back cover...) Anderson sings on five songs, while Rita Rogers gets seven and Steffen Presley delivers four. There's a lot of religious material, though I don't think that Rainbow Records was a gospel label, per se. At any rate, this is strictly one for the schadenfreude crowd. Enjoy!


<! - Jim Rayton - engineer >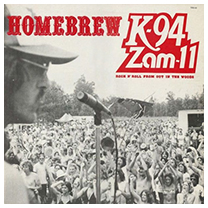 Various Artists "HOMEBREW: K-94 ZAM-11, ROCK'N'ROLL FROM OUT OF THE WOODS" (Bleu Beaver Rekords, 1980) (LP)
(Produced by Steve Peterson)
A collection of live performances by various bands recorded at several different venues. Although billed as rock music, this disc definitely had a country with several local twangbands and southern rockers, mostly from around Norfolk, Virginia and Newport News. The set was sponsored by radio station WMYK, Cheasapeake -- aka "K-94" -- which was known as a top forty channel, but clearly had some ambitions as a booster for the local music scene. (A couple of years later they switched formats to "new wave," and soon after that to contemporary R&B.) The bands included the Super Grit Cowboy Band and Snuff, which both made full albums, as did the group Bull, a 'Seventies metal band that had shifted towards southern rock by decade's end. Other twang-oriented groups included the unfortunately-named Homegrown Vigilante Band, with their song, "Pickup Truck Country," as well as Sutter's Gold Streak Band, who covered "Up Against The Wall Redneck Mother" and a group from Norfolk called Boot Hill Express (which shouldn't be confused with the Florida's Boot Hill Express Band, which was also active around this time...)


<! - #TBS-08 - n/a 12/24/20 >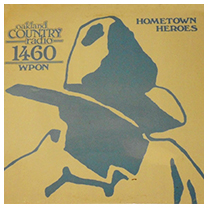 Various Artists "HOMETOWN HEROES: OAKLAND COUNTRY RADIO" (WPON Radio, 1980-?) (LP)
(Produced by Steve Peterson)
Hometown Country was a weekly radio show sponsored by WPON 1460-AM in Pontiac, Michigan, and hosted by Saturday morning deejay Scott Forbes. Basically a demo tape show, the program showcased mostly-local country talent, with eleven of their favorite bands collected here on this souvenir album, which was also a benefit for the Pontiac-Oakland Symphony. The artists include AC & The Kentucky Fox Band, Larry Lee Adkins, Calico, Jack Dalton, Sam Hall, Tom Lee, Don Moran, Marty Parker, Scratch, Dan Schafer, and David Walz. Each of the bands seem to have produced their own recordings, without overlap of musicians or producers -- a couple of tracks seem to have been cut in Charlie Fields' studio in Nashville, and one was recorded in LA, but otherwise this is an all-Michigander affair, with many tracks recorded at Good Vibrations studio in Southfield, MI. One track, Dan Schafer's "Moonshine Whiskey And Bloodshot Eyes," features Detroit rocker Marshall Crenshaw on lead guitar, a couple of years before he broke through as a national artist. It may take a while to cross-check these songs to see if any also were released as singles elsewhere, but I'll keep you posted.


<! - # - date? - Steve Peterson was the radio station president - no dc 09/14/20 >

Various Artists "HONKY TONK FREEWAY" (Soundtrack) (Capitol Records, 1981) (LP)
(Produced by George Martin, Steve Dorff & Paul Jabara)
Dunno what the deal was with this soundtrack album, but anything connected with sixth-Beatle George Martin is always of interest... The title track was by Russell Smith of the Amazing Rhythm Aces, and was also released as a single. The other artists were more obscure: Texas songbird Linda Hart sand backup for Tommy Overstreet, and provided the flipside to the Russell Smith single, with her recording of a George Martin song, "Love Keeps Me Bringing Me Down." Roger Cook was an English songwriter who moved to Nashville in the 1970s, and scored some big hits, most notably Crystal Gayle's chart-topper, "Talking In Your Sleep"; he also made several records of his own, though they were more in the pop-rock field. One assumes the movie actually came out, but I sure never heard of it.


<! - #ST-12160 - >
Various Artists "HONKY TONK JUKE BOX SPECIAL" (Westwood International, 1996)
The cruder side of outlaw country, with naughty ditties such as Pinto Bennett's "Honky Tonk Asshole," Ken Carlyle's "Itty Bitty Titty Song," and other gems such as "Pukin' In The Parking Lot (We Ain't Leavin' Til We're Heavin')", "Coyote Ugly" and "It's Hard to Say I Love You (When You're Sittin' On My Face)." You kinda get the idea. Needless to say, this one's not suitable for younger listeners.


<! - # >
Various Artists "HUMBOLDT COUNTRY COUNTRY" (United Way, 19--?) (LP)



<! - # - must have been reviewed on drowned laptop >

Various Artists "IDAHO SAMPLER" (Mountain Bluebird Records, 1982) (LP)
A country/folk collection featuring locals such as Kip Attaway, The Braun Brothers, Steve Eaton, Mike Wendling and others...


<! - with the Braun Brothers, John Hansen, Steve Eaton, Swank & Strickland, Martsch & Victorson, Kip Attaway, Belinda Bowler, Mike Wending >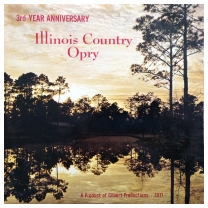 Various Artists "ILLINOIS COUNTRY OPRY -- THIRD ANNIVERSARY ALBUM: 1971" (Gee Pee Records, 1971) (LP)
Back in 1968, Midwestern empresario Gilbert Perkins founded the Illinois Country Opry in Petersberg, IL, and ran the venue throughout the 'Seventies, showcasing a number of local performers, including (on this album) Ken Decker, Leon Loy, Bill and Joannie Morrison, fiddlers Jim Boward and Tom Rudledge, Dick Smith and Pam Gilbert, a gal from Canton, Illinois who recorded several singles for Stop Records, Cartwheel, and other labels, and ultimately became a star in the Southern Gospel scene. Overall this was a pretty sharp crew, with plenty of true twang. Definitely worth a spin, if you're interested in regional country music variety shows. Recommended!


<! - # - Jim Boward and Tom Rudledge are credited on "Bonaparte's Retreat" - are they both fiddlers? - quick Google search says yes! - old LK: "I'm not wild about the female vocals, but..." >
Various Artists "ILLINOIS COUNTRY OPRY -- FIFTH ANNIVERSARY ALBUM" (Gee Pee Records, 1973) (LP)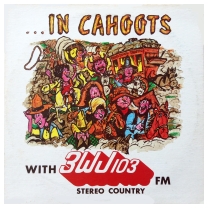 Various Artists "IN CAHOOTS... WITH 3WJ-103 FM" (Rome Records, 197--?) (LP)
(Produced by Bob Kramer)
This one's pretty cool, an odd hybrid of the pay-to-play "song poem" albums and those old-fashioned radio station promo records. But while most radio station albums were K-Tel-ish re-licensings of whatever Top 40 artists they were playing, this one features real live, original artists. In this case, the artists were regular folks, strictly locals from the Columbus-Newark area of Central Ohio, members of "Ohio Country And Western Music Association." Radio station WWWJ-103.1 FM's Bob Kramer organized the album, presumably setting up the recording sessions at the Rome label (which was a prolific regional indie label) and packed it with artists with Nashville-y names such as Vicki Lynn, Paula Wayne and Tiny Wellman, also some oddly-named bands like Crosstown Traffic and Slo Poke II (which actually seems to have been a pseudonym for a singer...) Some tracks are predictably iffy, though a few are actually quite good, or at least fun in an oddball, DIY kind of way. The details of this project seem to have been lost to time, but it sure is a fun, sometimes funny record.


<! LIST SOME HIGHLIGHTS - Gene Perrine? Others? > <! In Cahoots was also the name of a chain of country music clubs, including one in Columbus - mentioned in a 1994 LA Times article - though that seems too late to make a connection to this album, which is probably early to mid '70s >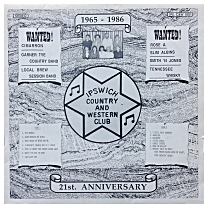 Various Artists "IPSWICH COUNTRY AND WESTERN MUSIC CLUB" (1986) (LP)
A real obscurity here, with music by various British twangsters associated with Suffolk, England's country auteur Jock "Slim" Albins, and his group the Sundowners, who are included on this album. A mix of heartsongs, honkytonk and would-be countrypolitan, from some earnest Brits who gave country music the same sort of sincere devotion as others would give to Morris dancing and folk-trad.


<! - no ASIN 01/21/16 >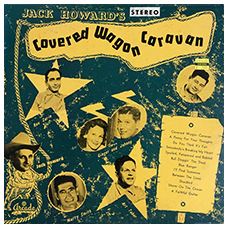 Various Artists "JACK HOWARD'S COVERED WAGON CARAVAN" (Arcade Records, 1962) (LP)
Jack Howard was a music promoter from Philadelphia who had worked with Hank Snow and Bill Haley in the 'Fifties, moving into a more active empresario role in the early '60s. He set up his own country music variety show featuring East Coasters such as Shorty Long, Rex Zario, Marty Smith, the duo of Ginger and Johnny, Art Taber and Jesse Stone, a group that acted both as a package tour lineup and as the cast for a weekly Saturday night radio show on WCAM, Camden, New Jersey, called the "Covered Wagon Caravan." In the early 'Sixties, Howard released several singles and at least two LPs featuring many of these artists, mainly on the Arcade label.


<! - #AR-1003 - 1962-? - (1961 BB ad for Zario, Caravan on WCAM) >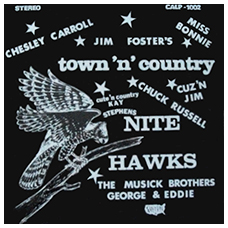 Various Artists "JIM FOSTER'S TOWN 'N' COUNTRY NITE HAWKS" (Country Artists Records International, 1970-?) (LP)
(Produced by Finley Duncan & Jim Foster)
Florida state trooper Jim Foster had a very diverse career, with his "singing cop" persona at the heart of it all. Foster is probably best known for his 1965 single, "Four On The Floor (And A Fifth Beneath The Seat)," a drunken-driving novelty number that he re-recorded several times over the years. He also worked as a radio announcer and TV personality, as well as a politician. In 1972, Foster leveraged his celebrity into a political career, getting elected to the Florida House of Representatives, where he remained for ten years before returning to the civil service. I'm not sure when this album came out, but it was connected to Foster's Tampa area "Nite Hawks" television show, which he hosted on WLCY-TV-10. It's not clear whether the musicians also performed live shows as an "opry" revue, though they definitely were on the local airwaves. Of immediate interest is a track credited to Chesley Carroll, who I assume is the same as Milton Chesley Carroll, a fairly funky roots-twang artist who recorded a couple of excellent solo albums in the early 'Seventies. Jim Foster sings on two tracks, along with Bonnie Isbrecht, Cuz'n Jim Johnson, The Musick Brothers, Chuck Russell, Kay Stephens, and the Nite Hawks house band, which included steel player Glenn Ray. A subsequent album, COUNTRY ARTISTS RECORDS INTERNATIONAL PRESENTS TOWN 'N' COUNTRY NITE HAWKS came out a little while later, with a mostly different cast.


<! - #CALP-1002 - Shelley Carroll songwriter, (wife?) of Chesley Carroll - George and Eddie Musick - Finley also produced: J. V. Leigh "A Touch Of Blue" (Omni Records, 1974-?) (LP) - NOTES (FL) >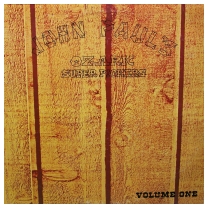 Various Artists "JOHN PAUL'S OZARK SUPER PICKERS (Ozark Super Pickers, Inc., 1983) (LP)
(Produced by Dave Milligan)
Missouri picker John Paul Tottenhorst was a veteran of several Ozark-themed mini-"opry" shows, notably Stan Hitchcock's short-lived Branson revue, which spun off into something called the Ozark Hee-Haw, a troupe Paul left to start this group. He recruited a new set of musicians, including his longtime collaborator, saxophonist Joe Loftin, as well as singer-pianist Tammy Ellison, Andy Johnson (guitar), Dave Krusell (banjo and steel guitar), Dave Milligan (bass), John Niemeyer (drums), J.R. Rollins (fiddle) and pianist Vicki Silvey, who gives her all for a scrappy version of "9 To 5." John Paul headlines three tracks and emcees the show; not sure if any of these tracks were originals, though most are definitely covers.


<! - #JP-317 - (MO) >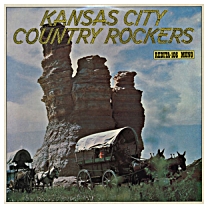 Various Artists "KANSAS CITY COUNTRY ROCKERS" (Redita Records, 1979) (LP)
Great set of Kansas/Kansas City oldies curated by a European collector's label... These regional "hillbilly bop" recordings date back to the late 1950s and early '60s and are drawn from several indie labels associated with the Bill Davidson and Leroy Davidson, prominent Midwestern "one-stop" jukebox distributors who ran a recording studio on the side. The Davidsons were tapped into various musical trends, and captured several hot regional artists in their prime, including local faves Zig Dillon, Larry Good and Gene McKown, who all put out singles or full LPs later in life. These uptempo tracks are probably of most interest to rockabilly fans, though the country influence is undeniable and strong. Groovy historical collection!


<! - #LP-106 - Conny & The Bellhops the same as Connie & The Kandy Kowboys(???) - (MO) >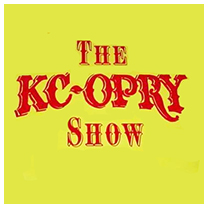 Various Artists "THE KC-OPRY SHOW" (Tuff Stuff Records, 1981-?) (LP)
(Produced by Mike Shockley & Tuffy Williams)
Piano player Tuffy Williams led this early-'80s "opry"-style country music revue from Independence, Missouri, a suburb on the east side of Kansas City... The KC Opry's home was in the Englewood Theater, though they apparently also went on tour as well. The band included numerous Branson-area veterans such as bandleader Tuffy Williams (on piano and vocals), Mike Campbell (banjo), Cindy Crowell (fiddle), Dennis Dittemore (saxophone), John Long (acoustic guitar), Paul Oney (drums), Bobby Seymour (steel guitar), and Karen Williams (vocals) with a repertoire mixing contemporary hits such as "Elvira" and "Heaven's Just A Sin Away" with classics and chestnuts such as "Great Balls Of Fire," "Kawliga" and "Orange Blossom Special." Dunno how long this particular group was together -- there are show notices as late as 1991, so Williams kept touring for at least a decade, and recorded at least one solo album with backing by this same band... Over the course of time, Cindy Crowell and Dennis Dittemore got married and founded their own show in 1982 -- the Big Creek Country Show, near Lee's Summit, Missouri -- where they continued to work with former KC Opry banjo picker Mike Campbell, who passed away in 2012.


<! - #TS-OPRY-1 - no ASIN 05/21/18 - Mike Shockley, engineer "Heaven's Just A Sin Away" (1977) "Elvira" (1981) - related? Burlington (KS) Opry; Northtown Opry (KCMO,fb c-2014,defunct; someone named Byron) >
Various Artists "KDBK: ARIZONA SOUNDS -- HOMEGROWN MUSIC" (Dwight-Karma Records, 1976) (LP)
The first is a series of showcase albums sponsored by an Arizona radio station, documenting a number of indie-country and rock'n'roll bar bands, including a couple of groups that cut LPs, such as Shep Cooke, The Dusty Chaps and Custer's Last Band, and a slew of super-obscuro artists from the days before Americana was Americana. While this initial volume had a fair amount of twang, later volumes took more of a tilt towards rock and AOR.


<! Early Peas, Custer's Last Band, Shep Cooke, The Bob Meighan Band, Joe Bethancourt, Fairweather, Duane Davenport, The Normal Brothers, Hans Olson, Dusty Chaps, The Fabulous Air Brothers, Fester Plugg & the Stilt Chickens >
Various Artists "KENTUCKIANA OPRY: TENTH ANNIVERSARY ALBUM" (1980) (LP)
(Produced by Zane Harbaugh)
A souvenir album from the family-oriented theme park, the Kentuckiana Kampground, which oddly enough was located in Tazewell County, Illinois, and not in Kentucky itself. Go figure. Anyway, the park was founded in 1970 and continued in operation well into the 21th century... This disc marked its tenth anniversary with a pleasantly twangy set, equal parts country, bluegrass and old-timey gospel, with various soloists and singers on every track. Produced by emcee Zane Harbaugh, this is a heartwarmingly modest album, with singers who have flaws and pickers who keep things simple and clean. The repertoire includes mountain music oldies such as "Mocking Bird" and more modern, country-oriented stuff, like "Cup Of Loneliness," "Old Chunk Of Coal" and -- of course -- "Coal Miner's Daughter." Not earthshaking, but authentic.


<! - #811021 - bluegrassy - Harbaugh was emcee - liners give other names (see pic) 1. T For Texas 2. San Antonio Stroll 3. Jesse Polka 4. Cup of Loneliness 5. Chunk of Coal 6. Coal Miner's Daughter 7. Am I Losing You 8. I'll Be There 9. Mocking Bird 10. The Way I Am 11. Broken Lady 12. Hamilton County 13. What A Beautiful Day >
Various Artists "KERRVILLE FOLK FESTIVAL: 1973" (PSG Recordings, 1973) (LP)
Way back to the primordial roots of this fabled Texas music fest come vintage performances by Willie Nelson, Steve Fromholz, The Threadgills, Timberline Rose, Bobby Bridger and -- just so you could accuse the Kerrville folks of selling out from the very start -- B. W. Stevenson, singing his Top Forty hit, "Shambala." A nice snapshot of the Texas outlaw scene in its glory years.


<! "ROD KENNEDY PRESENTS..." >
Various Artists "KERRVILLE FOLK FESTIVAL: 1974" (PSG Recordings, 1974) (LP)
This volume included performances by a bunch of folks, including some outlaw country and western-swing acts, in addition to more mainstream folkies like Bill & Bonnie Hearne... Among them are Asleep At The Wheel, Flaco Jimenez, Plum Nelly, Ray Wiley Hubbard, and Hubbard's old band, Three Faces West...
Various Artists "KERRVILLE FOLK FESTIVAL: 1975" (PSG Recordings, 1975) (LP)
With Ray Wiley Hubbard, Kenneth Threadgill, Augie Meyers, Don Sanders, John Vandiver, Dee Moeller and Red River Dave, along with several twangbands such as Hickory, Wheatfield, T&M Express, bluesman Juke Boy Bonner, old-timey auteur Mike Seeger and others.
Various Artists "KERRVILLE FOLK FESTIVAL: 1976" (PSG Recordings, 1976) (LP)
The Bicentennial participants included Lone Star locals like Bobby Bridger, Bill Neely, Tom Russell and Don Sanders... Not to mention Hondo Crouch, Kurt Van Sickle, Milton Carroll, Mark McKinnon and Dee Moeller, as well as folkies emerita Carolyn Hester and Peter Yarrow.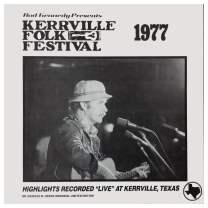 Various Artists "KERRVILLE FOLK FESTIVAL: 1977" (PSG Recordings, 1977) (LP)
(Produced by Rod Kennedy & Pedro Gutierrez)
A live album of folk and country performances captured at the Outdoor Theater, at Quiet Valley Ranch in Kerrville, Texas, between May 26-29, 1977. Old-school folkies Tom Paxton and Carolyn Hester play a couple of old-school folk songs, while the real zip and bang comes from the Texans, with locals like Steven Fromholz, Butch Hancock, Townes Van Zandt along with newcomer Mike Williams, whose BF Deal label would record several notable young artists, including Nanci Griffith's first album in 1978. Also featured are Milton Carroll, Bill & Bonnie Hearne, Tom Russell, Dan McCrimmon, and blues picker John Vandiver, who plays solo and also backs B. W. Stevenson on a version of Shake Russell's "Temper, Temper." Nice lineup!


<! - # about Vandiver: http://articles.latimes.com/2005/jun/19/news/adna-dadsongs19 >
Various Artists "KERRVILLE FOLK FESTIVAL: 1978" (PSG Recordings, 1978) (LP)

Various Artists "KERRVILLE FOLK FESTIVAL: 1979" (PSG Recordings, 1979) (LP)

Various Artists "KERRVILLE FOLK FESTIVAL: 1980" (PSG Recordings, 1980) (LP)





Various Artists "KFIN: SUPER COUNTRY'S GREATEST HITS" (KFIN, 1982-?) (LP)
(Produced by Robin Reynolds)
I'm sure that radio station KFIN, 108-FM in Jonesboro, Arkansas did play plenty of country hits, but those commercial numbers weren't included on this locals-only collection which features obscure regional artists such as Cindi Ballard, Marty Colburn, Nathan Finley, and The Franklin-Byerly Band. Also included was singer Rhonda Gunn, who belts out the album's closing track, "Listenin' To KFIN Always Reminds Me Of You," a subtle number which was written by producer Robin Reynolds -- Reynolds also wrote the LP's theme song, "This Is Super Country," which was given to Ms. Ballard to sing, along with several others. Reynolds played bass and led a house band which backed Ballard and Finley on their tracks; Marty Colburn had his own band -- and also put out his own record the following year (where he dutifully thanked KFIN for their support...) Ballard later recorded at least one song for a Southern Gospel label, but other than that most of these folks seem to have been swallowed up by the depths of time...


<! - no ASIN 09/30/16 - eb copy c. $200! Robin Reynolds (d. 2004) age 57? "...During the 1980's, Robin owned and operated Soundplex Creations in Jonesboro, a 24-track recording studio. He was a member of the Mensa Society, the National Rehabilitation Association, and held a black belt in Higa Dojo in Okinawa. He was honorably discharged from the U.S. Air Force in 1974, having served in England and Okinawa" Read more: http://www.genealogybuff.com/ar/state/webbbs_config.pl/read/261#ixzz5e8SZBpzR >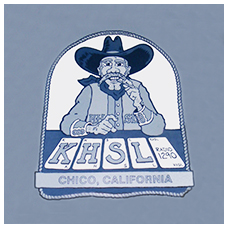 Various Artists "KHSL COUNTRY ALBUM" (Golden Empire Broadcasting Company, 1981) (LP)
(Produced by Peter Berkow & Joe Hammons)
A sampler of local bands from the northern end of the San Joaquin Valley, up in the gold country around Chico, California. This album was sponsored by radio station KHSL, 1290-AM and was a fundraiser for Easter Seals. The biggest star on here was local TV host Moriss Taylor (1924-2018) an old-school hillbilly singer with a decades' long career, dating back to the late 1940s. He recorded a string of singles in the 1950s and '60s and for almost four decades -- from 1956-1995 -- hosted a country music revue packed with local talent on KHSL-TV, a channel owned by the same company that put out this record. The other folks were more small-fry although at least three of the acts released full albums of their own, including Sacramento's 8th Avenue String Band, Gun Shy and honkytonker Stew Stewart, while several others released singles. The other artists included Rick Clemments, Double Ringer, High Strung, Gordy Ohliger, Paula's Boys, Bill Robinson & City Lights, C. W. Strode & Cottonwood, and James White & The Full Moon Howlers. Strode released a single in '74, while banjo picker Ohliger went on to form an eclectic stringband called the Rhythm Rowdys, which put out an LP in '83. Also of note is Paula Nelson the leader of Paula's Boys, who owned a Basque restaurant-turned-country bar called the Forest Ranch Inn. The radio station that sponsored this disc is pretty interesting as well. Like most radio outlets in the United States, KHSL has been moved around and tinkered with, although its format has remained remarkably stable. Initially an AM station, KHSL was owned by female radio pioneer Marty McClung and her family from 1936-94, and seems to have been a country station for most of its existence. Although the call sign was migrated to the FM spectrum, KHSL kept its country format while Dino Corbin, who was the program director that oversaw this album later became the station's general manager after the sale was still running things as recently as 2021. The KHSL call signal was also used for Golden Empire's television station, mentioned above, home to The Moriss Taylor Show up until the McClung family sold their holdings in the 'Nineties.


<! - # - (CA) ext - Paula Nelson NOT Willie's daughter - X pic >
Various Artists "KOKE COUNTRY SHOWDOWN '81" (KOKE, Inc., 1981) (LP)



<! - ordered 02/19/16 - Austin radio station KOKE, - muscular dystrophy benefit album Benny McArthur, Michael Ballew, Lee Mounger, James A. Cox, David E. Kemp, Benny Evans, Joe Bob Burris, Joel Swart, Kent Liming, Jim D. Green, T. Gozney Thornton, David Heidelberg & Jay Roy >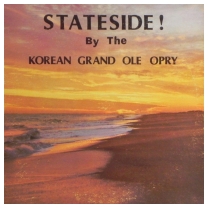 Various Artists "THE KOREAN GRAND OLE OPRY: STATESIDE!" (Cho Hun Records, 1973-?) (LP)
(Produced by William Ludwig)
A genuinely odd record with a truly fascinating pedigree... Founded in 1964, the Korean Grand Ole Opry was a Seoul-based country band that played at NCO clubs and other venues frequented by American troops stationed in Korea during the Vietnam War era. It later became the house band for a country-themed bar with the same name. The Korean Grand Ole Opry is still located in a place nicknamed "Hooker Hill" in the Itaewon district of Seoul, South Korea, a neighborhood known for its blatant appeal to foreigners on the prowl for cheap booze and cheaper thrills... The bar's owner, Kim Sam-sook, aka Mama Kim, was once married to a guy from Texas and opened the Opry as a way to appeal to American servicemen and get them to spend more money in town, rather than on-base. Musically, this is surprisingly good, though the individual artists vary widely in their ability to "sound American," with the men sounding fairly twangy and the gals sounding a bit stiff and unsure of how to approach the music. Oh. And then there's the matter of their stage names, which are generally pretty offensive: there's the band's leader, Joe Ching Joe, along with Kimchi Chet Atkins, Rice Paddy Grandpa Jones, Miss Jenny and Kimchi Kitty and even -- yeesh -- a rockabilly picker they called Numb Nuts. I'm not kidding. Still, this is an amazing album, if even just from a socio-historical standpoint. It holds up musically as well, though, and apparently several of the performers wound up being successful Korean pop stars later on in the 1970s. So go figure. An interesting side-note is the album art: this same photo of waves crashing on a placid beach was used for several country(ish) records in the early '70s, although the label name seemed to change from client to client...


<! - #TBSM-004 - date? mentioned in Billboard - Sep 29, 1973 http://rateyourmusic.com/release/album/the_korean_grand_ole_opry/stateside_/ http://www.afar.com/places/grand-ole-opry-seoul >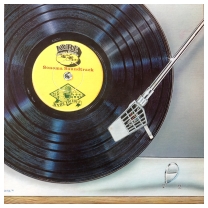 Various Artists "KVRE SONOMA SOUNDTRACK" (KVRE, 1980) (LP)
(Produced by Randy Quan & Norton Buffalo)
A commemorative album put out by Sonoma County's hippiedelic AM-FM station KVRE, a (now long-defunct) roots-oriented freeform station that was Santa Rosa, California's equivalent of the better-known KFAT, Gilroy. The folk/twang lineup includes some familiar faces, notably Norton Buffalo (of the Steve Miller Band), guitarist Nina Gerber, the country-swing band Osage and, perhaps most impressively Jim Corbett backed by twang-banger Bill Kirchen and Norton Buffalo on guitar, for the song "California Western Country Swing."
Various Artists "LANE COUNTY'S GREATEST HITS" (Fireworks Discorporation, 1978) (LP)
(Executive producer: John Sharkey, Jr.)
It don't get more "locals only" than this! This is a folkie collection of songs by folks living around Eugene Oregon, some of them aspiring musicians, though most are just plain folks, such as Mapleton's Joyce Schoefeld, described as a 53-year old mother of nine(!) (...and God only knows where she found the time to sing!) Other performers include Willard "Scarecrow" Crockett -- a wild-looking, beardy guy who claims ancestry from Davy Crockett -- as well as St. Clyde Carroll, Stephen Cohen, Spencer Doidge, Beth Emmons, Emmy Fox, Randy Fulz, Jack Gabel, David Greene, Bret Malmquist, and the bands Leisure and Full Circle. Never heard of 'em? Me, neither! That's why I'm mentioning them here... The album is backed with local-pride songs such as "Lane County Is Where It's At" (by St. Clyde Carroll), "A Tribute To Lane County" (Joyce Schoefeld) and "Watching The Willamette Run" (David Greene) and was originally issued as a benefit for Easter Seals.


<! - from Oregon - Private Hippie Folk Country Eugene Oregon, private press hippie folk psych >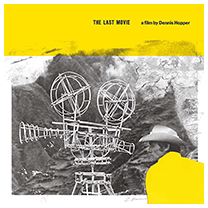 Various Artists "THE LAST MOVIE" (Soundtrack) (Earth Recordings/Light In The Attic, 2020) (LP)
In 1969, Peter Fonda and Dennis Hopper produced the hit film Easy Rider, which was a box-office smash with an action-packed soundtrack that was to hippiedelic country-rock what the Harder They Come album was for reggae. Easy Rider also made a ton of money, enabling Hopper to write and direct The Last Movie, an avant-garde vanity project that tanked after the Universal studios sabotaged its 1971 release, causing Hopper to withdraw from Hollywood for most of the decade. A soundtrack was never released, although a fair amount of music was recorded on the set of the movie, which was filmed in Peru in 1970 and had a cast that included musicians such as Kris Kristofferson, Michelle Phillips (of the Mamas & Papas) and guitarist John Buck Wilkin, the son of songwriter Marijohn Wilkin, and erstwhile leader of the rock band Ronny & The Daytonas. Assembled forensically decades after the film was shelved, this soundtrack is similarly evocative and disjointed, with ambient incidental passages, found-sound clips and, yes, a bit of twang. The main draw is a stripped-down acoustic collage of Kristofferson's classic song, "Me And Bobby McGee," sung as an incomplete and ragged duet with Michelle Phillips, replete with background noise and on-set chatter. As seen throughout this locals-only country guide, "Bobby McGee" was one of the most widely recorded country songs of the early 'Seventies, notably in Janis Joplin's posthumous hit version; apocryphally, this is rumored to have been the first recorded version of the song.


<! - # >
Various Artists "LIVE AT THE HARVEST FESTIVAL, v.1" (1984) (LP)
A mix of folkie, bluegrass and country artists, recorded live in San Francisco, with artists including Elmo & Patsy, Oak Ash & Thorn, Old Mother Logo, Steve Seskin and South Loomis Quickstep Band... Maybe a little too much on the folkie side of things for me, really, but there's some overlap


<! - # >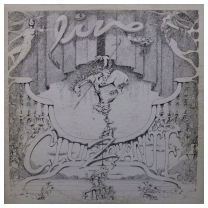 Various Artists "LIVE: CLUB ZAYANTE" (1973) (LP)
(Produced by Red Erickson, Dave Ferguson & Tom Louagie)
A memento of the Club Zayante, a former country-club bar that became one of the central meeting grounds of the early-1970s Santa Cruz hippie scene. Club Z was located in nearby Fenton, California and became known for its eclectic musical choices as well as for the saunas and nude swimming at the pool... Owner Tom Louagie bought the place in 1969 and ran it -- off and on -- until 1983, when the venue finally closed its doors. These tracks were recorded in June, 1973 during a couple of nights of live shows made with a local, Bay Area crowd. Artists include Michael Bellanger, Red Erickson (of the band One Hand Clapping), George Lee, David Manheimer and others, with the star of the show -- in retrospect -- being a young Jill Croston on two tracks -- "It's So Easy" and "Welfare Mother." Croston later became known as Lacy J. Dalton, and was an early '80s Nashville hitmaker, although before that she did release one album under her own name, while still a local Santa Cruz star. The buildings burned down in 2006, after the club had been closed for decades, so I guess this album, obscure as it is, is one of the last tangible traces of this legendary old club.


<! - no ASIN 10/05/15 http://www.metroactive.com/papers/cruz/03.14.01/clubzayante-0111.html https://localwiki.org/santacruz/Club_Zayante >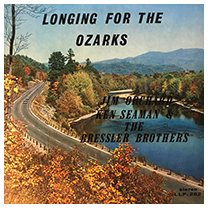 Various Artists "LONGING FOR THE OZARKS" (Rimrock Records, 19--?) (LP)
A memento of the Current River Opry, this album features solid Ozarks bluegrass from a group that included brothers Alvin Bressler (bass), Andy Bressler (guitar) fiddler Odie Mullins, Jim Orchard on mandolin and banjo picker Ken Seaman. Orchard was a particularly well-known and highly regarded Missouri musician, whose signature song, "Trouble In B," was previously released on a 7" single under his own name, as well as on a 7" EP by the Current River Opry name. This "opry" venue opened in 1966 near Eminence, Missouri, a town in hyper-rural Shannon Country, down in the Southeast corner of the state. The opry's debut coincided with the 1964 creation of an extensive network of national parks which transformed the Ozarks into a regional tourism powerhouse; plenty of folks who had spent the day canoeing down one of the many local rivers doubtless came to hear some pickin' and singin' in the evening. I'm not sure how long this particular venue stayed in business, though it was going strong in the early '80s when a film crew was in town making a documentary about the area, called Shannon County. Eventually, this group scattered to the winds, as many bluegrass bands do. Alvin Bressler formed a family group that played regionally for many years; Ken Seaman later moved to Fort Collins, Colorado and formed a band called The Bluegrass Patriots and Jim Orchard also continued to play locally -- there's a great article about Jim Orchard buying the vintage mandolin he used on all his records (including this one!)


<! - #LLP-282 - no date; maybe late '60s? early to mid-'70s? - EP maybe 1974 but on different label - no Rite #(?) Rimrock pressing, not officially a Rimrock release - seems to be basically one band - Seaman and Orchard & The Current River Drifters had two tracks on the "Grass cuttin' time in Missouri" comp (1970) (possibly the same versions as on the Cherry single?) - (MO) >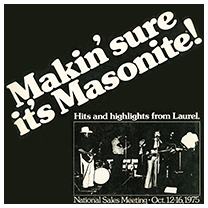 Various Artists "MAKIN' SURE IT'S MASONITE" (1975) (LP)
This one comes to us courtesy of industrial-musical maven Steve Young (co-author of Everything's Coming Up Profits) who of course had a couple of country-flavored convention cavalcades to recommend. This disc was a souvenir of mid-1970s sales meeting held in Laurel, Mississippi, home of the Masonite empire. It features several company employees playing parody versions of country classics, with new lyrics that sing the praise of everyone's favorite hardboard product, and the hard-working folks that got it to market. It's an awesome album, apparently intended for the company's entire workforce, not just the salesmen and executives. There are songs recognizing salesmen, promoting workplace safety, and several tunes giving recognition to specific employees and divisions of the company. Although many melodies are generic country riffs, several tracks are parodies of chestnuts such as "I Saw The Light," "Yellow Rose Of Texas," "Wabash Cannonball" -- the album highlight may be "Maintenance" (a song about the support team) sung to the tune of Olivia Newton-John's, "Let Me Be There." The music is brisk and pleasantly twangy, featuring fiddler Lloyd Boone, Grover Clark (rhythm guitar), J. D. Brooks (drums), Stan Hutchison (bass) and Bruce McCraw on lead vocals. A recent college graduate in his mid-20s, McCraw was a solid hillbilly singer with a voice much like Dwight Yoakam's. By 1980 McCraw was a plant supervisor who performed in several local bands in his off hours, and also acted in plays staged by the Laurel Little Theater. I'm not sure if all the other guys were also Masonite employees: fidder Grant Lloyd Boone (1927-2012) was a regionally recognized musician who lived in nearby Moss, Mississippi, while guitar strummer William Grover Clark was listed as a claimant in a worker's comp case filed against the Masonite company, sadly, for hearing loss caused by the heavy machinery.


<! - # - (MS) notes >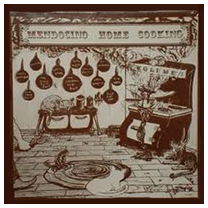 Various Artists "MENDOCINO HOME COOKING" (1980) (LP)
(Produced by Hal Wagenet & Steve Chatneuf)
From the once-remote reaches of Northern California comes this coastal compendium, a set that includes some twang, but also plenty of non-country hippie-folk and blues material. The country oriented stuff includes tracks by The Black Bart Band "A Real Cowboy" by John Aman; group also includes Courtney Collins (rhythm guitar), Susan McComb (violin), Will Segal (lap steel), Bud Chase (bass and mandolin), Nancy Petit (drums). This seems to have been a communal effort, with several musicians overlapping from track to track and band to band...


<! - #S-8099/S-8100 - mostly rock(?)folk(?) blues(?) - musicians play in different bands/tracks >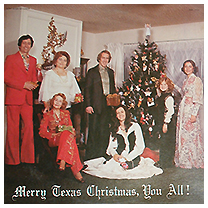 Various Artists "MERRY TEXAS CHRISTMAS, YOU ALL!" (Aunt Susie Records, 1976) (LP)
(Produced by Grant Pittard)
An early souvenir of the Grapevine Opry, a mom'n'pop variety show near Dallas, Texas whose original incarnation started in 1975 and lasted until 1982. This holiday record includes the opry's founders, Chisai Childs and Johnnie High, as well as their patron, "Aunt" Susie Slaughter, an oil heiress who bought and renovated their first theater. Other participants include multi-instrumentalist Jess Hudson, pianist Joy Newman, steel guitarist Maurice Anderson and Bud Carter, and various singers, including a child performer called Anna Marie.


<! - #ASR-3505 - Grapevine Opry info from https://vimeo.com/61576736: - started in 1975 by Chisai Childs and Johnnie High who rented an old music hall in Grapevine, Texas; - oil heiress Susie Slaughter bought their theater for them and poured money into it for several years before she, High and Childs had a mutual falling out. Childs took over and sold the theater in '82 before heading to Branson, Missouri, where she became a pioneering figure in the musical theme parks of the Ozarks. Johnny High stayed in Texas, founding the Country Music Revue, in Arlington. - Johnnie High (d. 2010, age 80) >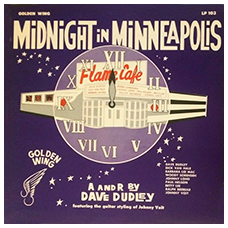 Various Artists "MIDNIGHT IN MINNEAPOLIS" (Golden Wing Records, 1962) (LP)
A sampling of obscure regional artists from the Twin Cities and surrounding states... The best-known, obviously, is barroom baritone Dave Dudley who had migrated from his home in Wisconsin to seek the bright lights of Minneapolis, but hadn't yet broken through nationally. Dudley is listed as the album's A&R coordinator, and without question he was the Golden Wing label's greatest success -- his original recording of "Six Days On The Road" came out on the label the following year, followed by an LP, and skyrocketed Dudley to international fame. The other artists on here remain far less famous, although several also released singles for Golden Wing. The roster included local disc jockey Ralph Berebeau, singers Betty Lee, Johnny Long, Barbara Lee Mac and Paul Nelson, piano plunker Woody Sorenson, Dick Van Hale and hotshot picker John Voit, who apparently backed most of these singers on this album. He also performed and recorded with his own ensemble, Big John & The Bad Men, making at least one LP under that name. Also notable is Dick Van Hale, who led the house band at the Flame Cafe, a well-known Minnesota folk and country venue.


<! - # old LK: "...It's conceivable guitarist John Voit may have been the actor Jon Voight, but I don't think so... Voight was establishing himself in New York around this time..." >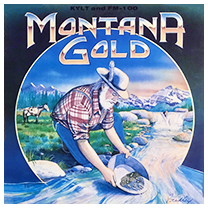 Various Artists "MONTANA GOLD" (Rod Records, 1980-?) (LP)
(Produced by Rod Harsell)
Sponsored by Montana radio station KYLT-AM, this collection is a mix of country and bar-band rockers, mostly from around Missoula, Montana. On the country side, the groups include the The Lost Highway Band, The Mission Mountain Wood Band, Dogwater, The High Country Rollers and Homegrown. Impressively, the rockers include an early-Eighties version of the legendary garage band The Sonics, more or less the same lineup that recorded their 1981 reunion album, Sinderella, playing a version of their classic "Tallahassee Lassie."


<! - #KM-5782 >
Various Artists "MONTANA GOLD 2" (Rod Records, 1982) (LP)
(Produced by Rod Harsell)
This second set veers off decisively in a more rock-oriented direction, alas. Worth noting that almost half the tracks include bassist/guitarist Dave Stang, who must have been instrumental (no pun intended) in organizing this album.


<! - #KM-8233 >
Various Artists "MONTANA GOLD NUGGETS" (Rod Records, 1983) (LP)
(Produced by Rod Harsell)
Similarly, this volume seems to favor rockers, though not as much as on the second LP. Twangbands such as the Live Wire Choir, the Lost Highway Band and Montana find their way onto Side Two, while some of the rock groups such as Ariel, et. al., also reappear from earlier albums. I'm not 100% sure, but I think this disc was the last in this series.


<! - #KM-8233 Live Wire Choir* Well Alright Lost Highway Band Backroads Montana (17) Feminine Fever >
Various Artists "MOUNTAIN MUSIC JUBILEE-- BRANSON, MISSOURI" (Mark Custom Records, 19--?) (LP)
(Produced by Joe Hoggins)
I think this is an early iteration of the Presley Mountain Music Jubilee, a venue which was founded in 1967 by Bessie Mae Presley and husband Lloyd Presley. I would guess that this set came out not long after that, as some of the cover songs include late-'Sixties hits such as "Don't Touch Me" and "Okie From Muskogee." The repertoire is, unsurprisingly, a mix of country hits, gospel and old-timey material. The band is listed as "the Jubilee Gang" with musicians including Jim and Windy Luttrell, Lloyd and Steve Presley, and others taking spotlight numbers.


<! - #2374 - early(?) album by Presley Jubilee - autographed by Stevy(?) Presley, Diana Wyman(?), Larrt H---- (Hurst?), Lloyd Presley, Windy Lattrell, Jim Littrell, >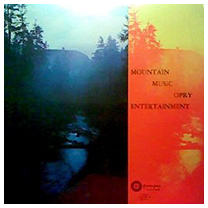 Various Artists "MOUNTAIN MUSIC OPRY ENTERTAINMENT" (American Artists Custom Records, 1975-?) (LP)
Not to be confused with the Mountain Music Jubilee (above) this Colorado-based venue was located near Pike's Peak and was owned by Al Kelley and Lotti Kelley. Not a lot of info about this one, though it was mentioned in a September 11, 1975 issue of Billboard as part of a profile of the Colorado's regional country scene. Performers on this album include Mike Franklin, Mike Ito, Al Kelley, Linda O'Steen, Doug Thompson, and Norbie Larson, who recorded elsewhere, including as a solo artist.


<! - #AAS-1129 BB September 13, 1975 - profile of Colorado scene https://books.google.com/books?id=TygEAAAAMBAJ&pg=PA59&lpg=PA59&dq=%22Mountain+Music+Opry%22&source=bl&ots=sprrLpQXXM&sig=ACfU3U385bAoogGYyLbu_uMd6lA0YklGLw&hl=en&sa=X&ved=2ahUKEwjd17jO_NfnAhUILKwKHakkANcQ6AEwBXoECAkQAQ#v=onepage&q=%22Mountain%20Music%20Opry%22&f=false - with Mike Ito, Al Kelley, Norbie Larson (Artist), Linda O'Steen, Mike Franklin, Doug Thompson, Earl - Mountain Music Opry On Stage" - nv >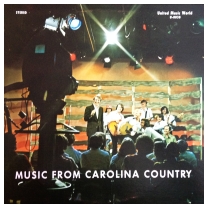 Various Artists "MUSIC FROM CAROLINA COUNTRY" (United Music World, 19--?)
(Produced by Dave Craig & Art Ridley)
Hosted by producer-emcee Dave Craig, the "Carolina Country Music Time" show ran on Spartanburg, South Carolina's WSPA TV station throughout the 1970s, with local talent and national stars passing through. This album is all locals, including singers such as Kay Crowe, Donnie Duncan, Bud Holcomb, Don Holcomb, Jimmy Pittman, Daryle Rice, and Eddie Shelton performing a repertoire that looks pretty heavy on original material. They were backed by two house bands with interchangeable memberships, the Country Masters and the Tune Twisters, led by guitarist Phil Lister. Over the years, many local artists appeared on the show, including several who went on to perform on the national stage. This was apparently the first album released under the show's banner... Generally, the vibe is pretty mellow and countrypolitan oriented, with a few clunkily pretentious, poetical songs and some vocals performances that are kind of iffy. But there are also some strong performances on here, and maybe even a few gems... Definitely worth a spin if you want to hear what these low-rent local shows were like.


<! - # - liner notes say this was the first album released by the show. - no ASIN 09/19/15 - a couple of mentions in the Gaffney, South Carolina "Ledger" in 1974, 1975: "...The Gaffney Police Auxiliary is presenting a country music show Friday, August 29, at Fullerton Auditorium, Limestone College. Appearing on the show will be The Country Masters, stars of the nationally syndicated T. V. show, "Carolina Country." The show's host and executive producer Dave Craig will also be on hand. Gaffney's own Keith and Jackie Allison will also appear on the show. The Country Masters, listed as one of the finest show groups in the southeast, have shared the stage with such country music greats as Conway Twitty, Loretta Lynn, Cal Smith, Jack Green >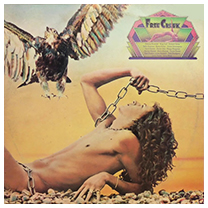 Various Artists "MUSIC FROM FREE CREEK" (Chrysalis Records, 1973) (LP)
(Produced by Earle Doud & Tom Flye)
Hippie rock comes of age, largely (but not entirely) liberated from the clunky riffs of the leaden boogie-rock sound that filled the bars and ballrooms of the pre-Woodstock era. Joke writer and comedian Earle Doud was perhaps an unlikely candidate to convene such an impressive lineup of talent, but preconceptions aside, he sure seems to have known what he was doing... The lineup of this free-flowing jam session includes alumni of Janis Joplin's and Jimi Hendrix's old bands, dudes from Blood, Sweat & Tears, Canned Heat, Three Dog Night, The Butterfield Blues Band, super-dudes like Keith Emerson, Todd Rundgren, Jeff Beck (playing under the pseudonym "A. N. Other") and Eric Clapton (credited as "King Cool") and even the horn sections from the big bands of Woody Herman and Buddy Rich. From the country-rock/roots-blues side of the street come stars such as Delaney Bramlett, Linda Ronstadt and Doctor John, as well as hippie pickers like Chris Darrow, Bernie Leadon, John London, and John Ware, steel player Red Rhodes, and Larry Packer, fiddler from the Cat Mother band. It's crazy, right? But with all its occasional excesses and frivolities, this double LP, culled from sessions cut in 1969, shows these rock-elite superpickers in fine form, relaxed and enjoying themselves while working through rock, pop, jazz and funk standards, ranging from Beatles and Stones tunes to the Meters' "Cissy Strut" and "Girl From Ipanema." Maybe of limited interest to country fans, though the twang vibe is definitely there on several tracks, maybe about a third of the album.


<! - # >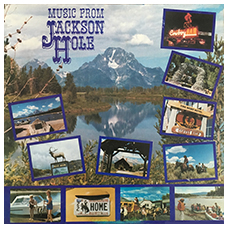 Various Artists "MUSIC FROM JACKSON HOLE" (Jackson Hole Records, 1981-?) (LP)
(Produced by Ernest G. Van Leeuwen)
A curious yet slightly ramshackle set showcasing country bands from a few different venues in Jackson Hole, Wyoming, circa 1981... The initial inspiration for this disc seems to have been the discovery of some old tapes of the Johnny Walker band, the Rhythm Revelers, playing a gig in 1949 at Ben Goe's venue, The Cowboy Bar. These half-dozen tracks kick the album off, with the Revelers playing a jaunty mix of country and uptempo swing, similar to the old stuff by the Hoosier Hotshots. Side One rounds out with a couple of tracks by a guy named Don Roth who was playing gigs at the Wort Hotel around the time this album was made. Also included is a western (cowboy) singer, Bill Nichols, and Waylon-esque honkytonker Sonny Martin who were both performing at the Rancher Bar And Lounge. Also included is a group identified as "Stone Johnnie's Mountain Band," who I think are the same group of longhairs from Spokane who recorded an album of their own as the Stone Mountain Johnny Band. Although they were kind of an outlaw band, here they stick to more old-fashioned material, a couple of rodeo-themed novelty numbers that they spice up with youthful energy and a slightly Asleep At The Wheel-ish vibe. The highlight, I think, is Martin's live cover of "I Don't Believe My Heart Can Stand Another You," which includes a shout-out to the audience mentioning that they're recording an album. Overall, a nice snapshot of a few out-of-the-way venues up in the Teton Mountains... Not the most vigorous music, ever, but charming and authentic.


<! - # - no date, mentions a newspaper article from 1981 > <! Various Artists "MUSIC FROM SANTA CRUZ" (Aardvark Records, 1978) (LP) (Produced by Ken Capitanich & Gil Lievanos) - #45612 - Gary Morris not(?) the country guy? - Greg Sonnleitner, Phil Danielson California Has It's Faults" include some dobro by David Goode >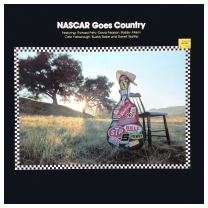 Various Artists "NASCAR GOES COUNTRY" (MCA Records, 1975) (LP)
(Produced by Bill Haynes & Milton Blackford)
I guess NASCAR has always had a peculiarly, um, Southern quality, though this album's identification with country music was maybe a little ahead of the curve as far as the sport's overt politicization as a bastion of redneck culture... This was back in the more innocent days when stock car racing was just another goofy sport you could watch on TV, alongside bowling and golf. The basic idea is a bunch of top drivers were recruited to sing some country songs, with backing by a bunch of Nashville studio pros, including Harold Bradley, Lloyd Green, Kelso Herston, Charlie McCoy, Ron Oates, et.al. I'm sure Bobby Allison and Buddy Baker were perfectly fine singers, but getting backup by the Jordanaires couldn't hurt none. I'm sure all the guys on this album would be recognized by bigger fans of the sport (though I'm equally sure I saw them all on TV when I was a kid, 'cause I am that old.) The big star, obviously, was Richard Petty, though one of the charming aspects of this album is that the drivers don't just do solo numbers, but sing together on several tracks. I bet it was a great party. Of note for country fans is the opening track, a version of "Ninety-Nine Bottles Of Beer On The Wall" which was credited to roadhouse honkytonker Gary Stewart, and was also released as a single. A similar album, THE WORLD SERIES OF COUNTRY MUSIC, came out ten years later, in 1985, with the NASCAR stars of that era, including Dale Earhart and Kyle Petty, Richard Petty's son.


<! - # - 04/02/16 - no state assigned Same album? (some shared graphics): WORLD SERIES OF COUNTRY MUSIC Stock Car Racings' Entertainers LP NASCAR sings TRACKS: Ned Jarrett Moderation 0:52 –Kyle Petty The People Who Love Me Worry A Lot 3:52 (Richard Petty's son) –Dick Brooks Wizard Of The Wheel 3:15 –Phil Parsons Born To Drive 2:23 –Bill Elliott (7) A Crazy Racin' Man 1:29 –Dale Jarrett Race Track Fever 2:17 –Buddy Baker (3) I'm Puttin' You In My Rear-View 2:18 –Trevor Boys A Driver's Prayer 3:33 –James Hylton The All American Stock Car Racing Fan 1:51 –Cale Yarborough The Winner 2:36 –Ricky Rudd Tryin' To Win It All 1:58 –Benny Parsons Me And The Rookie 3:58 –Bobby Hillin, Jr. Thanks For The Ride, Harry Hyde 1:56 –Bobby Allison (3) That Race Car Makes A Demon Out Of Me 2:08 –Rusty Wallace It's What's Up Front That Counts 2:29 –Ron Bouchard Super Speedway Man 1:57 –Terry Labonte The Iceman's Hot 2:14 –Geoff Bodine The Man, Geoff Bodine 2:54 –Dave Marcis I'm Doin' The Best With What I Got 2:00 –Richard Childress T-Bone 2:46 –Joe Ruttman I'm Always A Winner With You 2:42 –Dale Earnhardt Hard Charger 2:23 >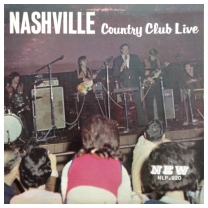 Various Artists "NASHVILLE COUNTRY CLUB LIVE" (New Records, 196-?) (LP)
(Produced by Jerry Williams & Joe Tippie)
A live compilation of unknown artists from the local Indianapolis, Indiana country scene, including folks such as Chuck Dean, Jim Davis, steel player Joe Tippie, Lonnie Fish, Jerry Wade, Larry Young and others... WIRE-AM radio deejay Ken Speck kicks off the album with a savagely unfunny, misogynistic monologue leading into a version of Harlan Howard's "Sally Was A Good Old Girl." Most of the other tracks are covers as well, drawing on the hits of Merle Haggard, Mel Tillis, Buck Owens and Johnny Bush. Chuck Dean offers one original tune, his own "Reflections Of Your Mind," which unfortunately was an overwrought, emotive countrypolitan ballad; Dean also closes the album with a version of "Streets Of Bakersfield." The singers are, I think, backed by the same house band, led by steel player Joe Tippie, who has a nice, twangy sound and who gets his own spotlight number on an instrumental called "Green Strings." Cool snapshot of a very honky-tonk oriented local scene!


<! - by Ken Speck, Chuck Dean, Linnie Fish, Jim Davis, Myron Miller, Jerry Wade, Norm Terry & Paul Kays III - was TOM GRANT on this album?? >

Various Artists "NASHVILLE COUNTRY, NEW FACES" (Concorde Records, 1977) (LP)
(Produced by Billy Walker)



<! - #CRL-003 - with Terri Lynn, Larry and Sandi Morris, Bill Mossman, Andi Rossell, Connie Sue and Terry Tiz - LKay ordered 11/05/18 >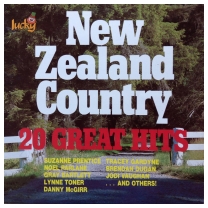 Various Artists "NEW ZEALAND COUNTRY: 20 GREATEST HITS" (Lucky Records, 1984) (LP)
While the Chills, the Bats and the Clean were revolutionizing Tuataran indierock, some of their fellow New Zealanders were dreaming dreams of Nashville glory days. These kiwi country singers include Gray Bartlett, Brendan Dugan, Tracey Gardyne, Danny McGirr, Noel Parlane, Suzanne Prentice, Lynne Toner and Jodi Vaughan... As far as I can tell, they were all backed by the same studio band -- at least the songs all generally sound the same: basic, low-key, mid-tempo country with a mildly outdated, mid-'70s production style. (Thankfully, the tinkly-piano keyboards and synths of Judds-era Nashville had not yet reached the folks at Lucky Records... Whew!) Several of these artists have albums of their own, and apparently further research is required -- anyone have any resources on NZ country to recommend?


<! - # - from the Hughes Leisure Group, of Kilbirnie, Wellington other albums "KIWI COUNTRY GIRLS" (Lucky Records) Tracey Gardyne "Kiwi Country Girl" reissued(?) on KTel - B0106XHQC0 (MP3) http://www.country-rock.co.nz/bands-lynnetoner - worked with Brendan Dugan >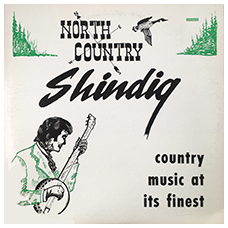 Various Artists "NORTH COUNTRY SHINDIG" (North Country Shindig Records, 197-?) (LP)
(Produced by Bebe Allen & David Rivkin)
Running from 1973-76, this short-lived "shindig" show was headquartered in Cloquet, Minnesota, just west of Duluth. In addition to a bandstand revue, the Shindig also broadcast a one-hour TV program, showcasing various artists, mostly locals. The program was run by Richard Allen Svenddal (1937-2014) and his wife, Alberta Obraske Svenddal, a husband-wife couple that used the stage names Rick Allen and Bebe Allen -- he played bass, she was the house band's lead guitar. The Allens had previously been in a folk-country band called the Country Briars... They ran the Shindig until '76; later on they devoted themselves to gospel music and missionary work, which they pursued for several decades in South America and elsewhere. Also of note is the album's engineer, David Rivkin, a Minneapolis local who worked with various country artists before moving onto rock and pop production. As "David Z," Rivkin became part of Prince's Paisley Park posse, and became known as a producer and remix artist in the late '80s and '90s. Most of the artists on this "live" album were pretty obscure, although at least one guy -- Mickey Grasso -- recorded an album of his own, again with Bebe Allen as the producer.


<! - # - in the mid-1970s, this was an hourlong TV program A1 –American Patchwork Cotton Fields A2 –Danny Larson You're The Reason A3 –Debi Mraz Mama Tried A4 –Hal Fenske When It's Nightime In Nevada A5 –Tracy Lorraine I've Been Working On The Railroad B1 –Kettle River Ramblers I Believe In Music B2 –Mickey Grasso From A Jack To A King B3 –Ronnie & Connie Strong Things B4 –Barb Henninger Where No One Stands B5 –Don Brown (10) Wreck Of The Old 97 >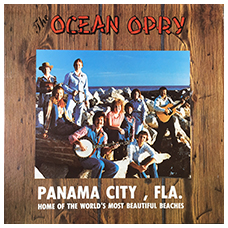 Various Artists "THE OCEAN OPRY: PANAMA CITY FLORIDA" (Ocean Opry Records, 1977-?) (LP)
(Produced by Wayne Rader)
Producer and family patriarch Wayne Rader (1936-2015) was born in Marshall, Missouri and met his wife Patsy in Wichita, Kansas, where they raised their three kids. While in Kansas, Mr. Rader was an apliance store owner who dabbled in music promotion, managing a gospel quartet called the Riverside Boys, which included his sons Bill and Dennis. In January, 1978 the family moved down to Panama City, Florida, and later that year they opened their own mom'n'pop country music "opry," out on Highway 98, right on the shoreline. The Raders ran their alcohol-free venue for almost thirty years, selling the theater and doing their last show in August, 2005. On this souvenir album the Rader Family is credited as Bill Rader (a multi-instrumentalist, on banjo, fiddle, piano and guitar), along with Dennis Rader (drums), Carla and Becky Rader, joined by Don Baker (bass) and Gary Salkill, a featured vocalist who doesn't seem to have played an instrument. There was also a revamped version of the Riverside Boys, though it's not clear who sang in this configuration, presumably the Rader boys along with Baker and Saskill. It's also not clear if Wayne Rader also performed on this album; he's not listed on any of the songs. The material is pretty standard stuff: "Daddy Sang Bass," " This Ole House," Rocky Top," some gospel material, and a couple of instrumental showcases. The only really contemporary material is a cover of the Kendalls hit, "Heaven's Just A Sin Away," which charted in late 1977. That might help us figure out the date on this one... I'm guessing 1978-ish, though it may have been a bit later, but some time near the opening of the opry. As time went on, Dennis Rader took on the hick comedy persona on Moonshine, doing stage patter and jokes in addition to playing bass. The family act expanded over the years, and by the time of their last Ocean Opry show, there were eighteen family members on stage. Two of them were Dennis Rader's sons -- Brent, who became a member of Joe Nichols' band, and Danny, a multi-instrumentalist who toured with numerous Top Forty stars, most notably backing Keith Urban for nearly a decade. Bill Rader stuck around Panama City and ultimately went into local politics, joining the city council in 2007.


<! - #PFM-CSS-1032-A/B - NOTES, extensive - Wayne Rader (d. 2015) https://www.legacy.com/obituaries/name/wayne-rader-obituary?pid=175059285 >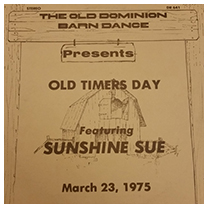 Various Artists "THE OLD DOMINION BARN DANCE PRESENTS: OLD TIMERS DAY" (Old Dominion Records, 1975) (LP)
(Produced by Ralph Wright)
A concert souvenir album from the Old Dominion Barn Dance in Richmond, Virginia, featuring a mix of locals and visiting stars. This set was recorded March 23, 1975 at the Mosque Theater, with a lineup that included headliner "Sunshine Sue" (aka Mary Workman) who was one of the original cast members of the Barn Dance, back in the late 1940s. For many years, the Old Dominion program was broadcast Saturday nights on radio station WRVA, although by the early 1970s it was defunct, with the radio program getting canceled in 1964. An attempt to revive the show in 1973 flopped, though it seems to have led to this nostalgic reunion album, which gathered veteran performers such as Mary Click, Curley Collins, Buster Duffenbarger, Lennie Jones and Benny Kissinger, as well as Sunshine Sue and her daughter, Ginger Sue Stanley (who was billed as "Sunshine Sue, Jr."). Barn Dance alumni Joe and Rose Lee Maphis also put in an appearance, and perform on this album.


<! - # https://en.wikipedia.org/wiki/Old_Dominion_Barn_Dance >

Various Artists "OLD FASHIONED FUN FAIR" (World International Records, 1977-?) (LP)
(Produced by Gene Lawson & Bernie Terrell)
An artifact of of comedy duo Lonzo & Oscar's far-flung and often baffling entertainment empire. They seem to have had some kind of road show in the 1970s, although I don't know how much they were actually on the road, or how stable the cast was. There are two "Fun Fair" LPs that I know of, with different catalog numbers, but a lot of the same performers. This disc features spotlight performances by Lonzo & Oscar, Ron Sweet, Bernie Terrell, and Frankie Wray... Bernie Terrell also made at least one self-titled album, as well as several singles, including one with Frankie Wray. The singers are backed by a house band that included Bobby Andrews on rhythm guitar, Hank Butler (bass), Paul Rose (steel guitar), Ernie Reed (fiddle) and Bobby Watts on piano. A lot of standards and oldies, with a version of Lonzo & Oscar's "I'm My Own Grandpa" (of course!) and one called "Last Of The Outlaws," which may have been an original.


<! - #WI-LP-1003 - no ASIN 03/22/18 - WITH Lonzo & Oscar, Ron Sweet and Bernie Terrell - Frankie Wray NOT on here? - Terrell had one self-titled album, several singles, including one with Frankie Wray https://www.discogs.com/Bernie-Terrell-Mississippi-Memory/release/11501431 - there was also an album called: Various Artists "OLD FASHIONED FUN FAIR" (World International Records, 1977-?) (LP) - #WI-LP-102 - dc only lists two continuous sides, no breakdown of songs >

Various Artists "OLD TIME MUSIC RECORDED AT THE STOMPIN' GROUND" (Nashville Remote Recording, 19--?) (LP)
(Produced by Conrad Jones)
Kind of a mystery disc; I'm not even sure if it's really a compilation album, or all by one band, but the record itself provides few clues. Producer Conrad Jones was an audio technician for the Grand Ole Opry and the Nashville Network, and seems to have been taping live remotes like this one as a pastime. Other projects including a similar-looking album by a group called the Rize-N-Fast Band, also playing at the Stompin' Ground, which was a venue located in a big old barn in Maggie Valley, North Carolina.


<! - #OTM-4485 - "Nashville Remote Recording" A1 Back Up And Push A2 Bully Of The Town A3 Golden Slippers A4 Down Yonder B1 Black Mountain Rag B2 Lost Injun B3 Bile Them Cabbage Down B4 Red Wing >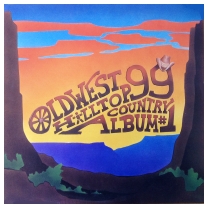 Various Artists "OLD WEST HILLTOP 99 COUNTRY ALBUM #1" (Creative Marketing Concepts/CNC Records, 1984) (LP)
Undeniably a locals-only affair, this album was commissioned by radio station KEBK, the "Old West" country station covering Grand Valley region of Western Colorado. The artists are all locals and unknowns, with arrangements and vocal backing by a studio crew put together by the station. Honestly? A lot of this album is pretty terrible, although the singers are really trying their best. There are a handful of good performances and some interesting songs, though by and large the music on here is a fairly weak. Sometimes, though, one of these little guys strikes gold, and records "that one song" that gives them a mild form of immortality... In this case, the best candidate is Tom Bayne's oddball novelty number, "Love Dorito Style," which is musically strong and also a little nutty. Several songs on the album were written by Gary R. Smith, who I'm gonna go out on a limb and guess was connected to the radio station somehow... Profits from the album were to be donated to the Hilltop Rehabilitation Hospital, which provided a variety of health care programs for folks in the the region around Grand Junction, Colorado.


<! - 1984 or 85? >

Various Artists "OLE COUNTRY MUSIC" (Country Star/Process Record Company, 19--?) (LP)
This is the sister album of the COUNTRY 'N ROCK album, above... It's all local and regional artists including Clyde & Marie, Don Morgan & Little Judy Adams, Rex Klingensmith, The Pennsylvania Ramblers, Steve Vettenberg and The Youngblood Sisters. And don't even try to tell me you've heard of these folks!


<! - #CSLP-8 - artists include: Rex Klingensmith, The Youngblood Sisters, Steve Vettenberg, The Pennsylvania Ramblers, Clyde & Marie, Don Morgan & Little Judy Adams >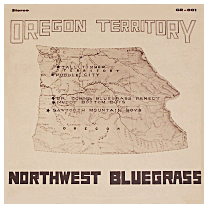 Various Artists "OREGON TERRITORY: NORTHWEST BLUEGRASS" (Grassroots Records, 1974) (LP)
A bluegrass collection with five scruffy uber-indie regional bands: Doctor Corn's Bluegrass Remedy, the Muddy Bottom Boys, Puddle City, the Sawtooth Mountain Boys and Tall Timber. Several of these bands also put out records of their own; musically this is okay, though not dazzling or earthshaking. A nice portrait of a few down-to-earth local twangbands, pretty much straightforward bluegrass with a few "progressive" touches, but nothing too out-there or innovative.


<! > <! Various Artists "OUTLAW BLUES" (Soundtrack) - Peter Fonda sings several tracks - terrible!! - country?? >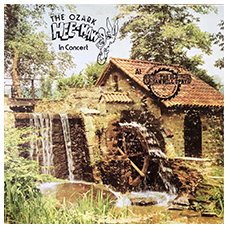 Various Artists "THE OZARK HEE-HAW: IN CONCERT AT THE SAWMILL OPRY" (Dungeon Records, 1979-?) (LP)
(Produced by Pat Shikany)
This album is a souvenir of the short-lived Old Sawmill Opry, a late-1970s variety show located in Notch, Missouri, near Branson and the better-known Silver Dollar City. They sang a mix of country, pop vocals and gospel, perhaps with a little less actual twang that one might imagine; the influence of poppy groups such as the Bellamy Brothers looms large over much of this album, which includes a dreadful rendition of the pop ballad, "Reunited," as well as a faithful reading of the Gatlin Brothers' hit, "All The Gold In California." As near as I can figure, none of these musicians -- who included Eddie Asher, Diana Houseman and Danny McMaster -- had any direct connection to the Hee-Haw TV show, although one of them, Max King, wound up in the house band at the Hee-Haw Theater, in the early '80s. I think the Sawmill show may have been bankrolled by Hee-Haw producer Tom Lutz, who later ran the short-lived Hee-Haw Theater from 1981-83. (It's possible it was the same venue, just with a name change after the Sawmill show folded -- anyone know for sure?) Anyway, the show's headliner around 1979-80 was '60s second-stringer Stan Hitchcock -- local gossip has it that in the early he scampered off back to Nashville and used the profits from the Sawmill show to help bankroll CMT (Country Music Television) but I can't really comment on that. Anyway, the property changed hands a bunch of times, was sold to a church group in the 1980s and apparently hasn't been a secular music venue since then. Eddie Asher was an Ozark local who had put out at least one album under his own name, and played in several regional venues, and Max King released an album as well.


<! - #D-2027 - LK purchased 07/05/17 at Love Garden >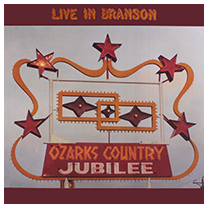 Various Artists "OZARKS COUNTRY JUBILEE: LIVE IN BRANSON" (Ozark Mountain Jubilee, 198--?) (LP)
This mom'n'pop opry was headquartered in Branson, Missouri, with Warren Stokes as its manager. Not all of the musicians are identified by their full names, although the vocalists get their own shout-outs on the songs they sing. The cast included Bob Davidson, Ted Emmons, Shorty Rogers, Barbara Wright, and Stub Meadows, who doubled as the troupe's hillbilly clown. No date was given, but it looks early '80s (maybe 1981-83?)... The only contemporary number seems to have been a cover of the Oak Ridge Boys hit, "Elvira," sung by Ted Emmons.


<! - # - early '80s? >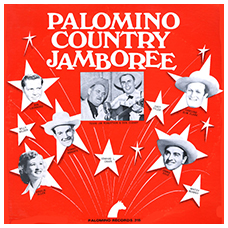 Various Artists "PALOMINO COUNTRY JAMBOREE" (Palomino Records, 1977-?) (LP)
A bunch of old-timers from the classic "western" country scene, including both obscuro locals and a few fairly well-known performers such as Rosalie Allen, Slim Clark, Kenny Roberts and Texas Jim Robertson. Started in New Jersey, the Palomino label was owned by singer Don Cleary, who also organized a package tour called the Palomino Country Western Show in the mid-1960s, with many of these same artists as the performers. Cleary seems to have moved to Fort Lauderdale, Florida by the time this collection came out. There's no date on the disc, and a group photo on the back is credited as being from August, 1966, though the Praguefrank website lists this LP as coming out in '77. It's also unclear if this is a compilation of older recordings, or new stuff from the 'Seventies... anyone know for sure?


<! - #PAL-315 "...artists including Kenny Roberts, Yodeling Slim Clark, Texas Jim Robertson, Don Cleary, Jimmie Dale, Rosalie Allen, Bob Lockwood and others" >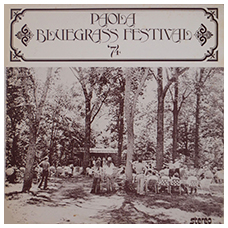 Various Artists "PAOLA BLUEGRASS FESTIVAL '74" (SPBGMA, 1974) (LP)
(Produced by John Mosley & Bill Hargrave)
This locals-only Kansas bluegrass festival was held in teeny-tiny Paola, Kansas (just south of Kansas City and Overland Park...) The participants included several bands from the Kansas City and Independence, Missouri areas, as well as one from Lawrence, Kansas... They included The Bluegrass Association, Bluegrass Attack, The Bluegrass Five, The Calton Family, The Collins Brothers, Grand River Township, Mike O'Roark & The Freeborn Men, Harold Rowden, Tennessee Gentlemen, and Ralph Withers.


<! B00GW5SSNS - Tennessee Gentlemen had a banjo player named Willie Burroughs... (hmmm?) >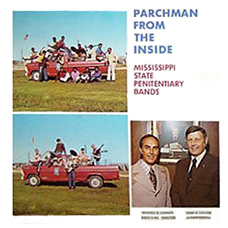 Various Artists "PARCHMAN FROM THE INSIDE" (Mississippi Department Of Corrections, 1972) (LP)
(Produced by Wendell B. Cannon)
Mississippi's state penitentiary, also known as "Parchman Farm," was a brutal place for anyone incarcerated there, though there was one bright spot, the prison's band program, which was started in 1960 as a steam valve for inmates who wanted to either hear or play some music. Parchman had a long history of musical recordings, dating back to the 1930s when inmates such as bluesman Bukka White recorded there, as did several female inmates whose performances were saved by the Library Of Congress. The more modern program was run by Wendell B. Cannon (1933-1996) a white rockabilly singer who (according to the stupendously informative That's All Rite music blog) was given the job as a political appointment after working on the gubernatorial campaign of Ross Barnett. Cannon held the post for many years, and under his guidance Parchman fielded two semi-professional bands, a country group (called the Insiders) and an R&B band known as the Stardusters -- made up of trustee inmates who met Cannon's standards. These bands played both inside and outside the prison walls, performing at county fairs and regional festivals, as well as recording albums such as this one, which was apparently recorded at the Malaco Records studio in Jackson. Like many Southern prison recordings of the 1970s, this album featured both "white" (country) and "black" (blues and soul) music -- a rare example of integration in a notoriously racist state. The set list included contemporary soul hits such as "Lean On Me" and "I'll Take You There," as well as country and folk tunes like Freddie Hart's "My Hang Up Is You," Tom Paxton's "Last Thing On My Mind" and gospel oldies such as "Peace In The Valley," which closes the album. I know of two Parchman albums from this era, although I suspect there were others... any additional info is welcome!


<! The album was cut in Jackson at Malaco Records by label owners Tommy Couch, Sr., and Gerald "Wolf" Stephenson. Track listing : Side A: 1. I'll Take You There 2. Leave That Liar Alone 3. Forgetting You 4. Lean On Me 5. Parchman Farm 6. Let's Stay Together Side B: 1. My Hang-Up Is You 2. Poor Side Of Town 3. To Get To You 4. Last Thing On My Mind 5. Best Dressed Beggar In Town 6. Peace In The Valley >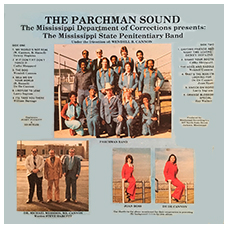 Various Artists "THE PARCHMAN SOUND" (Mississippi Department Of Corrections, 1978) (LP)
(Produced by Wendell B. Cannon)
Another set moving from country to funk, and back again... the country soloists include Dewey Hopkins, Ray Walters and Wendell Cannon...


<! - #780313 - no ASIN 04/03/18 "The Mississippi Department Of Corrections presents the Mississippi State Department Penitentiary Band... under the direction of Wendell B. Cannon - producer not listed, no label name >
Various Artists "PENN YORK COUNTRY MUSIC CLUB: LIVE" (Wayne Sound, 19--?) (LP)
I'd be really super-interested in more information about the Penn York Country Music Club (PYCMC), a Pennsylvania-based community group founded by singer Gary Strope, who I believe was a professional musician himself. The group appears to have been exactly what it sounds like: a place for regular folks in Pennsylvania who were into country music to get together and play some true twang. An awful lot of just-plain-folks, mom and pop types were members -- a fact I gleaned from dozens of obituaries where Mom and Pop were proudly described as card-carrying members. Apparently the club was formed in 1970, and held together at least until the mid-1980s. Just when this curious live album was recorded is a bit of a mystery, though. Gary Strope songs on one song, with the rest of the tracks spotlighting locals such as Ed Bassett, Gary Bixby, Gene Horton, Kathy Leighton, Jody Lynn, Fran Mack, Kenny Marks, Penny Parks, Bub Robinson, Tommy Robinson, Ronnie Shoonover, Sharon Slocum, Lloyd Streeter and Wendy Strope, all backed by a house band. Although Gary Strope never seems to have made an album of his own, his family band, the Bandits, played regionally for decades -- including after a house fire demolished the Strope's house in March, 2015. Strope is widely remembered for his charitable work, and one suspects that the PYCMC was itself a manifestation of that charitable impulse.


<! - # - no ASIN 08/15/15 Gary Strope still living in Towanda, PA as of 03/03/15 (newspaper article about his house burning down) http://thedailyreview.com/news/fire-destroys-house-in-towanda-1.1842284 "...A fire on Monday destroyed the home of Gary Strope at 310 Pine St., Towanda, the Towanda fire chief said... ...Gary Strope is a guitarist and singer in a well-known local band, Gary Strope and the Bandits, which performs country and country-rock music, relatives said. Strope's son, Cody, also plays in band. The band performed for years at Riverfest." - Shanna Learn played their picnic in 1977 >

Various Artists "PROFESSIONAL ARTIST" (Professional Artist Records, 19--?) (LP)
(Produced by Steve Runner)
Headquartered in Saint Louis, Missouri, the Professional Artist recording studio/record label hosted sessions for countless local and regional artists, including country, pop and gospel musicians with varying degrees of proficiency and professionalism. This odd LP was a promotional sampler for the studio itself, including some country material as well as other genres, and also several sample radio spots and other production bits.


<! > <! - PAS-743342 >

Various Artists "QFM96 HOMETOWN ALBUM PROJECT" (Q-FM96, 197--?) (LP)
(Produced by Steve Runner)
A local-artists compilation produced by radio station WLVQ, in Columbus, Ohio. This is mostly a rock comp, although it includes a song from country rockers McGuffey Lane, "Stay In Love With You" (which also appeared on their first, self-released album in 1980) as well as one called "Country Rocker," by a band named Roughrider. Methinks there was indeed some love of twang to be found among the deejays in "the biggest small town in America".


<! >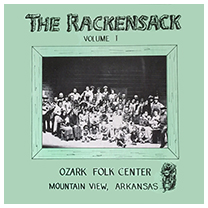 Various Artists "THE RACKENSACK, v.1" (Ozark Folk Center, 1972-?) (LP)
A collection of hardcore folk and stringband music from Arkansas... My attention was caught here by the presence of country star Jimmie Driftwood, who is best known for the many "historical" songs he wrote which defined the genre during the late '50s and early '60s, most notably "The Battle Of New Orleans," which was a big hit for Johnny Horton. Driftwood also released a string of folk-themed albums, discs which I long assumed were major-label attempts to cash in on the early '60 folk revival, although as it turns out, Driftwood was in fact a very dedicated and accomplished folklorist who vigorously promoted the preservation of Ozark Mountain folk music. The Rackensack gatherings were a series of festival-style concerts held at the Ozark Folk Center, which he helped establish in the early 1960s. The musicians are all locals, and the performances -- including a few by Mr. Driftwood -- are all solid and sincere. Highly recommended!


<! - #RLP-496 http://arkansasstatearchives.blogspot.com/2015/10/jeffs-corner-rackensack.html - produced at Timbo Arkansas A1 -Onis Morrison Dry And Dusty Banjo - Waco Johnson Fiddle - Onis Morrison Guitar - Lucy Johnson (2) A2 -The Copeland Kids Columbus Stockade Blues A3 -Bookmiller Shannon Devilish Mary Banjo - Bookmiller Shannon Guitar - Lonnie Avey A4 -Ollie Gilbert Plant Sweet Flowers On My Grave Vocals - Ollie Gilbert A5 -Adrian Parks Silver Bells Guitar - Tommy Simmons Mandolin - Adrian Parks A6 -Jimmy Driftwood Old Joe Clark / Galloping Horse / Run, Johnny Run A7 -Lucy Johnson (2) The Bees Are In The Hive Banjo - Waco Johnson Guitar, Vocals - Lucy Johnson (2) A8 -Kathy Morrison Turkey In The Straw Dulcimer - Kathy Morrison Guitar - Milford Morrison A9 -A.J. Morris, Jr. Spanish Fandango Guitar - A.J. Morris, Jr. A10 -Kevin Horsley Working On The Railroad Banjo - Waco Johnson Guitar - Lucy Johnson (2) Vocal - Kevin Horsley A11 -Kermit Moody Waltz Of The Ozarks Guitar - Elmer Moody Mandolin - Athlea Moody B1 -Percy Copeland Casey Jones Guitar - Ida Copeland, Norman Copeland Mouth Harp - Percy Copeland Percussion [Spoons] - Herbert Taylor (2) B2 -Horance Smith Letter Edged In Black Vocals, Guitar - Horance Smith B3 -Fate Morrison Whoa Mule Fiddle - Fate Morrison Guitar - Milford Morrison Mandolin - Marvin Morrison B4 -Doug Ward The Fox Vocal, Guitar - Doug Ward B5 -Richard Morrison (2) A Maiden's Prayer Fiddle - Richard Morrison (2) Guitar - Milford Morrison Mandolin - Marvin Morrison B6 -Roy Wrinkle The Prisoner's Song Dobro - Kenneth Gosser Fiddle - L.C. Powell Vocals, Guitar - Roy Wrinkle B7 -Hubert Hinkle Cripple Creek Banjo - Hubert Hinkle Guitar - Elmer Moody B8 -Melvin Wrinkle Slack Your Rope, Hangman Dobro - Kenneth Gosser Percussion [Tub] - Kenneth Crymes Vocals, Guitar - Melvin Wrinkle Notes Released under the auspices of the Ozark Folk Center, Mountain View, Ark. >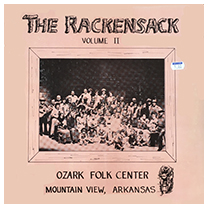 Various Artists "THE RACKENSACK, v.2" (1972) (LP)



<! "...Side One Mississippi Sawyer Cotton Eyed Joe Home Sweet Home Had But Fifteen Cents Chime Bells Babes In The Woods Fog On The Mountain Lowe Bonnie Lady Mary Side Two Soldier's Dream Amazing Grace The Nightingale Song Black Jack Davy Lord Lovelle Red Wing Some Hath Fathers Eight Of January MUSIC FROM THE LAND OF THE RACKENSACK The land between the White and the Arkansas Rivers has at various times been occupied by Indians: the Quapaw, the Osage, the Choctaw and the Cherokee, and from one of these came the word "Rackensack" designating the river itself and the land surrounding it. Few white people ventured into these hills until Arkansas was established as a separate territory in 1819 when settlers gradually made their way from Tennessee and Kentucky. They came with wagons and teams of oxen and mules, they came on horseback and with handcarts. Most of these pioneers were but a generation of two removed from the British Isles and along with an occasional fiddle or banjo, they brought songs of their forefathers and some of their own invention. More instruments were soon fashioned to help fill the quiet nights after the long hard days of clearing timber and coaxing vegetation from the grudging ground (named Stone Country) Here in the land of the Rackensack the people sank their roots and a hardy stock grew and prospered. Of material wealth there was little, but the strength that came from living close to the earth built an endurance evidenced in the rich tradition in the area of music. In 1941 a "folk festival" was held near Blanchard Springs and a program note stated "It is hoped that this festival will become an annual event, as it has mc educational and historical value". Unfortunately the Second World War caused the realization of this intent to be delayed until 1963 when the country school teacher/song writer named Jimmy driftwood got a few friends together at the medical clinic." > <! Various Artists "THE RATHBUN COUNTRY MUSIC SHOW" (Professional Artist Records, 19--?) (LP) (Produced by Parvin Tramel) - no ASIN 12/25/15 the same group?: "The Rathbuns" B0089CK2SG >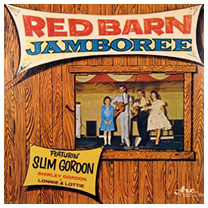 Various Artists "THE RED BARN JAMBOREE" (Arc Records, 1965) (LP)
This album is a memento of the Red Barn Jamboree show, which was run by Canadian singer Slim Gordon, ne Murray Gordon Lewis (1926-2010), originally from Nova Scotia. Like most country performers from the hillbilly era, Gordon moved around a lot, landing short-term gigs at various barn-dance shows, as well as touring with established artists such as George Jones and Hank Snow, but the Red Barn show in Oshawa, Ontario was his big gig. During the early 'Sixties, he hosted the show and booked the talent, forging alliances in the States with folks at the Grand Ole Opry and WVVA's Wheeling Jamboree. Gordon was invited to perform on the Opry in 1962, though his career was mainly made up in Canada. Apparently he decided to give up on show business in the early 'Seventies after joining a USO package tour for the American armed forces, and suddenly realized his career wasn't quite what he'd hoped it would be. He bailed on the music scene and eventually got licensed to become an insurance agent. But here he is in his prime, joined by his daughter Shirley Gordon and the brother-daughter duo of Lonnie & Lottie, from Quebec. It's worth noting there were many other "red barn" venues over the years, on both sides of the border, so tracking any one of them down can be a little daunting. Thanks to Grand Bend Strip newspaper for their informative interview with Mr. Gordon.


<! - # - bc nv - (CAN) >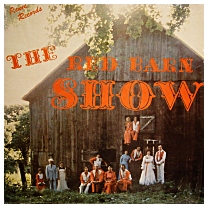 Various Artists "THE RED BARN SHOW" (Renee Records, 1980-?) (LP)
(Produced by Bud Comte)
Omaha, Nebraska's Richard and Florence Andersen founded the Red Barn Opry Show in 1980, as well as something called the Mid-America Country Music Association (aka MACMA) although this record is the only place I've never heard of either institution... The same is true for the artists on this album, who include Keith Andersen, Kerry Andersen, Richard Andersen, Louise Fleming, Jim Hanna, Kelly Hitch, Dave Klingforth, Dale Sisco, Cheryl Spenser and Sylvia Spencer... The Bed Barn Opry was apparently a Branson-esque regional country variety show, though both it and the country music organization went by the wayside years ago. Anyone out there with more info? I'm all ears! (By the way, there were several Red Barn Shows, located in different states at different times... As far as I know there was no direct connection between any of them...)


<! - #1192 - no ASIN 01/22/15 >
Various Artists "(JOHN LAIR'S) RENFRO VALLEY BARN DANCE" (Renfro Valley Records, 19--?) (LP)



<! - #RVLP 112 - documentary soundtrack "John Lair's Renfro Valley Barn Dance" (1966) >
Various Artists "THE RENFRO VALLEY GATHERIN' " (Jamboree Recordings, 19--?) (LP)



<! - #RVLP-111 - 1966-? '65? A1 –Renfro Valley Chorus Theme Song A2 –Renfro Valley Choir Beulah Land A3 –Russ And Jo Fisher And John Lair In The Valley Where Time Stands Still A4 –The Farmer Sisters One Step More A5 –Jo Fisher (2) I'll Be All Smiles Tonight A6 –Don Harper (4) My Old Kentucky Home A7 –The Farmer Sisters The Old Log Hut B1 –Jo Fisher Mother's Old Red Shawl B2 –The Coon Creek Girls He's Gone Away B3 –Redbud Trio* Gentle Annie B4 –Roy Davidson The Old Featherbed On The Farm B5 –Russ And Jo Fisher And John Lair Sitting 'Round The Old Fireplace At Home B5 –The Farmer Sisters Take Me Back To Renfro Valley >

Various Artists "THE RENFRO VALLEY GATHERIN' NO.2" (Jamboree Recordings, 19--?) (LP)



<! - #RV-1969 - 1969-? A1 –The Choir* Heavenly Sunlight 2:54 A2 –Farmer Sisters* For I Love You 2:47 A3 –Nick Foley (2) Sometimes A Mountain 2:42 A4 –Bee Lucas Mom And Dad's Waltz 1:54 A5 –Farmer Sisters* The Old Man Dreams 2:41 A6 –The Choir* I Am Thine Oh Lord 1:25 B1 –The Choir* There Is Power In The Blood 2:00 B2 –Farmer Sisters* Twilight Time 2:40 B3 –Nick Foley (2) Molly Darling 3:19 B4 –Bess (11), Virginia (20) , And Bee* With This Ring 2:20 B5 –Nick Foley (2) If I Can Help Somebody 2:50 B5 –The Choir* I Am Bound For The Promised Land 1:59 >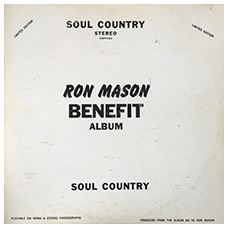 Various Artists "RON MASON BENEFIT ALBUM" (Soul Country Records, 19--?) (LP)
(Produced by Cliffie Stone & Earl Ball)
This one's a bit of a mystery album, with very minimalist cover art, and nothing printed on the inner labels to indicate who sang what on which songs... Ron Mason is also kind of a cipher... He cut a few singles for Cliffie Stone, and seems to have worked with Stone and hillbilly singer Earl Ball as part of the late 1960s/early '70s Southern California roots-twang scene. This is a pretty groovy record, spanning from pure twang into more of a white, Southern R&B/garage rock sound, with contributions from a bunch of fairly obscure musicians. The best-known performers are old-timers Earl Ball, Eddie Dean and Smokey Warren; other participants include Carl Cody, Roy Counts, Bobby Griggs, Danny Micheals, Jerry Stevens, Billy Van, and Ron Wheaton. The only person I could pin down as playing on a particular track was the album's only gal singer Bobbie Dee, who delivers a robust rendition of "The Harper Valley PTA." Also, I'm guessing the "Rebel Playboys" are the combo that performs the loosey-goosey comedy track that closes the album, with the band vamping along while two singers swap dirty jokes, including a lot of pointedly sexist and homophobic punchlines: time capsule material, for sure. That track aside, this is a very enjoyable album -- fun, funky, earthy and authentic. No info on why Mason needed a benefit, or what became of his career... if anyone out there has details, feel free to get in touch.


<! - #RM-1 - purchased 03/01/17 - poor condition >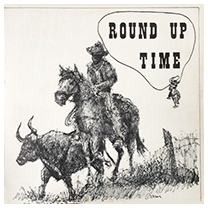 Various Artists "ROUND UP TIME" (Round Up Records, 19--?) (LP)
Produced in Philadelphia, PA, this is an ultra-local set of unknown provenance, with obscure artists such as Bob Strack, The Kay-Doll Sisters, a guy called "Johnny By The Way," Karen Lee, and the duo of Skinney Clarke and George Adams. I suspect that this was a "song-poem" album -- though there's no producer info, several tracks feature backing by pianist Hargus Robbins, who is the only session musician mentioned by name. Many of the songs seem to be originals, and some may have been released as singles... The label seems to have had an odd history, with label addresses at various time in Hollywood, Nashville and Philadelphia -- whoever owned the name must have moved around a lot.


<! - #1001 - no ASIN 03/11/16 https://www.discogs.com/label/1527513-Round-Up-Records-2 - SINGLES https://www.discogs.com/Skinney-Clark-George-Adams-I-Dont-Wanna-Go-Home/release/12588423 (Produced by Tony Schietroma) Skinney Clarke and George Adams A: "I Don't Wanna Go Home" (c: Karen Garlino & Harry Noble) B: "Thru The Eyes Of Love" (c: Clements & Addington) "Karen Lee" a pseudonym for Karen Garlino? >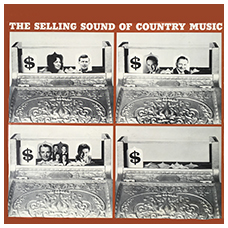 Various Artists "THE SELLING SOUND OF COUNTRY MUSIC" (Capitol Records, 1965) (LP)
(Produced by Joe Allison & Bill Walker)
This disc is a live recording of performances at the Country Music Association's sales and marketing convention, held June 7, 1965 at the Pick Congress Hotel, in Chicago. Stars from several different labels were there to pump up the crowd at the convention's kickoff, and while the artists were hardly obscure, this album is, and it represents a very specific moment in the evolution of country music history. "The Selling Sound" was the convention's theme, and by that they meant the corporatization of Nashville's music industry, a push to take the slick crossover of the pre-countrypolitan Nashville Sound and turn it into piles of cash. In addition to a handful of decent songs by stars of the day, there's a wealth of onstage chatter by emcee Tex Ritter and even some clumsily scripted pitches about the marketing power of country music. Ironically, it fell to old-timers like Tex Ritter and Johnny Bond to make the case that country was not hillbilly music anymore, but rather a dynamic, modern market, worthy of statistics and spreadsheets and big media campaigns... None of that hokey Lil' Abner crap for Nashville! Of course, this meeting took place at a time when Nashville was largely in a lull, with rosters full of revered but unprofitable old-timers, and much of the mojo and innovation coming from the neo-trad types who were nowhere to be seen in Chicago. The lineup included The Anita Kerr Singers, Roy Clark, newcomer Dottie West and the big star of the moment, Roger Miller, who got to sing two songs before handing the mic to comedian Andy Griffith, who was still riding high as the star of his top-rated TV show. Conspicuously absent were any of the Bakersfield honkytonkers, most notably Buck Owens, who was doing great in the charts, but was apparently too rowdy for the marketing guys. Also absent (perhaps coincidentally?) were any artists on the Decca label, which had fielded the ultra-rural Loretta Lynn as their standard bearer, but also had a bunch of stodgy old-timers on the payroll; in the early 'Seventies Decca would rebrand as MCA and show Ernest Tubb, Kitty Wells and others the door. At any rate, this disc is more artifact than entertainment, although I'm sure there are a few folks (like myself) who'll get a kick out of the not-your-grandpa's-country spoken-word boosterism delivered between songs. Funny stuff.


<! - #SNRM-5700-2MA - no ASIN 08/31/17 >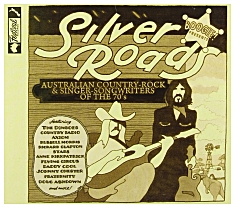 Various Artists "SILVER ROADS: AUSTRALIAN COUNTRY-ROCK & SINGER-SONGWRITERS OF THE '70s" (Warner/Festival Records, 2013)
A fascinating and richly rewarding plunge into Australia's homegrown 'Seventies country-rock, with plenty of slick stuff emulating the sounds coming out of Los Angeles, as well as some unique, eclectic material that will be unfamiliar to most country and pop fans worldwide. There is a tilt towards what many might call AOR or soft-rock material, but also plenty of legitimate twang and dozens of "new" bands to explore. If you enjoy well-researched compilations that can point you in multiple directions, this one's a doozy. Highly recommended!


<! Solid 46-track compilation of Australian country-rock 'n' golden balladry from the 1970's! Features Axiom, Russell Morris, Richard Clapton, Stars, The Dingoes, Autodrifters, Quinn, Fraternity and others. >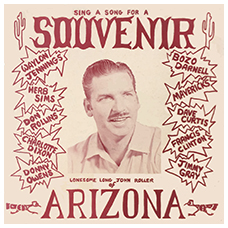 Various Artists "SING A SONG FOR A SOUVENIR OF ARIZONA" (LJR Souvenir Records, 1964-?) (LP)
(Produced by Long John Roller)
This faux-live album celebrates the early '60s heyday of the Arizona honkytonk scene, gathering archival recordings of Waylon Jennings and Donny Owens, along with more obscure singers such as Dave Curtis, Jimmy Gray, Don Rollins, Herb Sims, and even one by professional clown Bozo Darnell. The album cover is emblazoned with a photo of Lonesome Long John Roller, a local deejay and onetime flagpole sitter who apparently also ran a small record label (LJR) and was one of Waylon's early patrons and pals... Roller sings one song on here, "Ten Years Ago," which is one of several tracks credited to Jennings. There are also a couple of gals on here: Francis Clinton and guitarist Charlotte Dixon, and overlapping backup musicians on several of the tracks. Mae Axton -- Hoyt's mom -- was connected with this crowd as well, and contributes glowing liner notes. Good, straightforward honkytonk from the goodle days.


<! - # - no ASIN 03/06/16 - pix available to edit - Donny Owens - aka Johnny Paycheck? >
Various Artists/The MSR Singers "SINGIN' EASY" (MSR Records, 197-?) (LP)
Dreadful, dreadful stuff, with "song poem" recordings where hapless would-be composers sent their lyrics into the MSR company and paid to have them set to music by the on-staff hacks who also sang and performed on the album. Based in Los Angeles, MSR made a bunch of these records: this particular volume isn't all that country, although I found it in the country bin, probably due to the photo of an old red barn that adorns the front cover... (The back cover is blank, which gives you an idea of where these folks were coming from...) Anyway, plenty of generic arrangements that, frankly, mostly sound the same -- kind of a bland, churchy organ with equally uncommitted vocals. A couple of tracks make it into the so-bad-its-noteworthy category, such as the manic, uptempo, "Monster Man," written by Charlotte Partin, but even with these tracks, you have to work hard to convince yourself of their potential kitsch value. Also fun (and almost catchy) is the uber-perky "Los Angeles, LA," a song written by John Kelly and Rebecca Bergeron, and which has a charming refrain about the city being "so gay in every way." Less charming is Mr. Kelly's shrill, moralistic, infamous song, "The Saddest Story," which is a now-shockingly racist melodrama about "when a white girl marries a negro," and the "spots of sin" which stain her gown as a result -- the song just goes on from there, and is really quite vile, obsessed with carnality and the resulting loss of "God's grace." Wow. It's a song that will really stun modern listeners with its matter-of-fact racism... though, of course, it's terrible in musical terms as well. So, I guess there's stuff on here of interest, though there's not much twang, if you're looking for MSR-style country. Just so you know.


<! - #LPM-213 - "The Saddest Story" copyright 1969: https://books.google.com/books?id=dzohAQAAIAAJ&pg=PA2008&lpg=PA2008&dq=%22the+saddest+story%22+%22john+kelly%22&source=bl&ots=i4LyZZFqjt&sig=bpUT891ipTttiQdFECqJwL0vc8s&hl=en&sa=X&ved=0ahUKEwjh6uvW0NXMAhUE-GMKHTLfCrsQ6AEIIzAC#v=onepage&q=%22the%20saddest%20story%22%20%22john%20kelly%22&f=false >
Various Artists "SIX-PAK, VOLUME ONE" (Lone Star Records, 1976) (LP)
(Various producers)
Back in the mid-1970s, when Willie Nelson finally achieved superstar status, he briefly ran his own vanity label, Lone Star Records, which he had creative control over, but with major-label backing and distribution. The label was populated with friends of Willie and several obscure artists he championed, including many from the Texas outlaw scene... A few were relatively well-known -- Willie Nelson, for example, and newcomer Ray Wylie Hubbard, as well as some artists who had been around for a while, like Don Bowman, but were finding an indie pathway more appealing than sticking with the diminished returns of slackening major-label deals. This is a great promotional sampler for the short-lived label, with some really fun material on it. One highlight is the old KFAT classic "Swingin' With The Armadillo," by the band Cooder Browne, an irresistible, fiddle-based novelty number that bizarrely didn't make it onto their album, and can't be found elsewhere. Other winners include Bowman's profane "DJ Song" and the stunning "Willon And Waylee," in which he makes fun of the superstar status of the fabled kings of outlaw country, and laments his own obscurity. Bowman dreams of getting Willie and Waylon to sing backup on one of his records -- surely that would make him famous! -- and the punchline comes when they actually do join him on the song's last chorus. Great stuff. Also a couple of tracks each by Steve Fromholz, The Geezinslaw Brothers, and a couple of ancient tracks by Willie himself, stuff he recorded way back in 1961(!). If you see this album, snap it up.


<! - # - link to label profile page, when ready >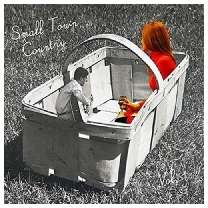 Various Artists "SMALL TOWN COUNTRY, v.1" (Orion Read Records, 2015)
Over the last few years I've been delving pretty heavily into the world of uber-off-the-radar indie country music -- the so-called "private press" or vanity records of the pre-Americana era. It's a pretty big kettle of fish, and so far I've stuck to reviewing full albums, shying away from the even-bigger, nearly infinite vortex of private press singles. There's a bunch of great stuff out there, but it's too much for even me to tackle. That's why collections like this one are so welcome, a well-curated collection of rare, oddball twangadelic recordings on obscure microlabel 7"s discovered by Jason Chronis, a fellow collector-nerd living in Austin, Texas. There are some real gems here, fourteen bizarrely personal recordings, all undeniably authentic and recorded by real human beings who somehow made it into the studio and put their musical dreams on wax. This compilation leans heavily towards the dark and gothic end of uber-indie twang, songs of death, gloom and religion that give this record a sardonic novelty-song slant, similar to the Arf-Arf records of yesteryear... a little bit of the nudge-nudge, wink-wink, if you know what I mean. That being said, each and every track on this album is a nugget, and I can only imagine Mr. Chronis's delight when he first put each one on his turntable, as well as your delight when you first hear them as well. Fun stuff -- highly recommended!


<! 1. Death Of Bobby Darin - Ron Mcfarlin 2. Angel With A Broken Heart - Buddy Jack And Kathy Williams 3. Sinner's Fate - Earl Pettijohn 4. The Old Man And The Burro - Harold Crosby 5. Lonely Side Walks - Donald Adkins 6. What Are You Going To Do - Chuck Mathews 7. Daddy's Dream - Mitchell Catalanatto 8. I Wish - Daniel Leal 9. Good Times - Andy Johnston 10. I See Love There In Your Eyes - Lee Royal 11. Peppenadi - Harmonica Kid 12. The Sweetest Girl I've Ever Known - Carroll Martin 13. Shadows Of You - Kenny Brent And Donna Harris 14. Second Rate - Lefty Batchelor >

Various Artists "SONG OF THE AMERICAN TRUCKER" (Lakeshore Music/Big Wheels Records, 1980) (LP)
(Produced by Michael D. Morgan)
This seems to be a mostly-original compilation album from a prolific, though fly-by-night, label that had a penchant for putting out double LPs, including a number of discs by established country artists such as Freddie Hart, Stonewall Jackson and Carl Smith, who were maybe a little down on their luck by the end of the 'Seventies. Anyway, this collection first came out as a 2-LP set, though I've only heard the single-disc version from Europe (which is listed below...) In keeping with the label's low-rent vibe, the comp includes a few ringers, such as songwriter Max D. Barnes, Stan Farlow and Dan McCorison, who had had a fling in the Top Forty scene, though most of the artists were (amazingly enough) actual working truckers, drawn from all over the USA. These folks include John Anspaugh of Oregon, his fellow Oregonian George Gordon, Wayne Richey of Virginia and Denverite Tim Schumacher, along with radio host Kay Shannon, who drove trucks for a few years as well. Producer Michael D. Morgan was living in Prescott Arizona when he put this together, and according to the liner notes, ran two record labels but "still drives whenever he gets the chance." I'm not sure if these tracks were recorded with a house band, or were submitted by the individual artists -- the production and the performances are fairly variable, but it's still an intriguing offering for those of us on the hunt for the obscure... and the American!


<! - # - "The Happy Hobo" (aka George Gordon) had two LPs on Ripcord >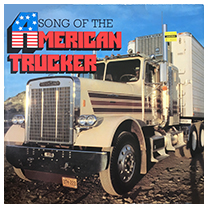 Various Artists "SONG OF THE AMERICAN TRUCKER" (Intercord Records, 1980) (LP)
Just to make things a little weirder, the album above was licensed by a label in Germany, and reissued as a single-disc collection. Go figure.


<! - # >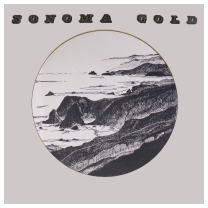 Various Artists "SONGS FROM OLD KENTUCKY" (Country Star Records, 19--?) (LP)
Three acts on one custom album: singers Nick Foley and Bill Neat and the duo of Gordon & Rex (helpfully identified as Gordon Sizemore and Rex Root; they also had a gal called little Betty chining in on one song, but she remains as mysterious as the rest of 'em. The title implies some kind of big, backwoods trad-fest, but while Gordon & Rex look like a throwback to the old days of the Blue Sky Boys, et. al., Foley and Neat both appear to be honktonkers in the Ray Price/Carl Smith vein. One assumes they really were all from Kentucky, though the disc was manufactured by a custom label called Process Record Company in Franklin, PA. A similar release in Canada billed these guys as "the Rambling Esquires," although it seems to have included many of the same tracks that are showcased as solo-artist recordings here.


<! - #CSLP-4 - overlapping material: - Foley, Neat and Root (Roat?) were also all on a Canadian-issue album by a "band" called the Rambling Esquires, though that may have been a made-up name, as they all seem to have been working separate gigs on various hayrides and whatnot; the bc of that disc also mentions an album by Gordon & Rex. bc also gives biographical info this one lacks >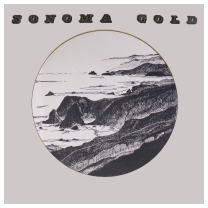 Various Artists "SONOMA GOLD" (Hummingbird Records, 1982) (LP)
A Northern California/SF Bay Area collection with bands such as Osage, Tony Lonely and the Harvest Band...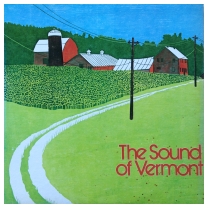 Various Artists "THE SOUND OF VERMONT" (Earth Audio Techniques, Inc., 1975) (LP)
This is an odd little album, a regional-pride booster record -- sponsored by the Chittenden Trust Company -- that is mostly country and bluegrass (and a little jazz) on one side, with some classical music on Side Two. For the purposes of this website, we'll skip the stuff by the Vermont Symphony Orchestra and concentrate on the twangtunes. The bands featured here all made records of their own -- the bluegrass combo Pine Island, brothers John and Peter Isaacson, Banjo Dan & The Midnite Plowboys and Dan Gillmor's band, Road Apple, although I'm not sure if the tracks on here are unique to this disc, or borrowed from each band's own records. A fifth group, Coco & The Lonesome Road Band, featuring singer Coco Kallis, recorded a single in 1976 but as far as I know they didn't record the song on here, "Faded Prints," anywhere else. A tantalizing set... I wish it had been all country, but sometimes you gotta take what you can get.


<! Road Apple: B004I7GLNG Banjo Dan - B00A1RLTB6 >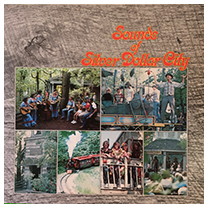 Various Artists "THE SOUNDS OF SILVER DOLLAR CITY" (Dungeon Recording Studio, 19--?) (LP)
(Produced by Pat Shilkany & Dean Billingsly)
A souvenir album from the Silver Dollar City tourist venue in Branson, Missouri... There's no date on this disc, but it looks like a late 'Seventies/early 'Eighties kinda thing. The acts include The Calton Family, the Horse Creek Band, the Swing & Turn Jubilee, the Silver Dollar City Volunteer Fireman's Ragtime Band, and various comedians and instrumental soloists... Both the Caltons (made up of teens and pre-teens) and Butch Gregory's Horse Creek Band also released albums of their own around this time.


<! - #D-2035 - late '70s? early '80s? - Butch Gregory's Horse Creek Band founded in 1975 - repertoire/ >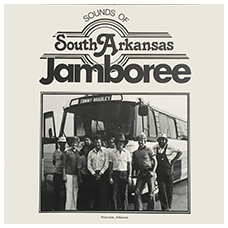 Various Artists "THE SOUNDS OF SOUTH ARKANSAS JAMBOREE" (Dungeon Recording Studio, 19--?) (LP)
(Produced by Judge Troy Bradley & Robby Turner)
An odd (though cool) memento of a rather mysterious "jamboree" which, as far as I can tell, was not an ongoing concern, but rather a one-off project of local musicians assembled to raise money to help the senior citizens of Dallas County, Arkansas, an extremely rural area south of Little Rock. Some of the artists may have recorded elsewhere, though mostly they seem to have been amateurs or part-time musicians. The big exceptions are pop/R&B saxophonist Ace Cannon who sits in on a version of "Blue Eyes Crying In The Rain" and his own hit, "Tuff," and singer Judy Rodman, who worked for about a decade as a backup vocalist and jingle singer before breaking through as a Top Forty singer in the late 1980s. The other artists include Wendell Blankenship (lead guitar), Rosemary Givens (vocals), Billy Robbins (mandolin), Robby Turner (steel guitar), Bob Wagnon (bass), Phil Wallace (rhythm guitar), Elliott B. Watson (drums), Top Wheeler (vocals) and Dane Williams on piano. Credited separately on two tracks but not listed with the others was a guy named Shelton Corley (1940-2010) who may have organized the project; he owned an HVAC installation company in Sheridan, Arkansas and was not a professional musician, although his obituary said he as an avid singer who performed for thousands of people throughout his life. There's no date on the disc, though it looks early 'Eighties (1980-81-?) and was certainly recorded well before Judy Rodman broke through in Nashville. The songs are all covers, not original material, so this wasn't a pay-to-play album or song-poem set. Any additional info is welcome!


<! - #RRP-529 - Ace Cannon from Mississippi, not Arkansas https://www.findagrave.com/memorial/155200458/shelton-earl-corley "...Shelton Earl Corley of Sheridan, Arkansas was born May 18, 1940 at Prattsville, Arkansas, the son of the late Hubert and Mildred Earlene Earle Corley. He was a member of Sweet Home Missionary Baptist Church in Prattsville, had served in the Arkansas National Guard and was retired as a Heating and Air Conditioning technician. He enjoyed hunting and fishing, but Sheltons greatest joy was music. He loved to play and sing. He entertained countless people over the years with his gift of music. Mr. Corley died Thursday, March 4, 2010 at Arkansas Childrens Hospital in Little Rock as the result of a fire at his home. He was 69 years old. " >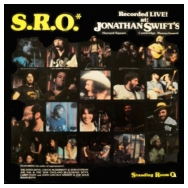 Various Artists "SRO: RECORDED LIVE AT JONATHAN SWIFT'S" (Back Door Records, 1977) (LP)
A country and bluegrass concert album recorded at the Jonathan Swift's music venue in Cambridge, MA... This features some of the top twang talent in New England, including the Estes Boys, Chuck McDermott & Wheatstraw, Joe Val, singer Tina Welch and three songs by John Lincoln Wright: "Win Me Over," "Wrong Place, Wrong Time Again," and a cover of Duck Curless's old hit, "A Tombstone Every Mile."


<! - # >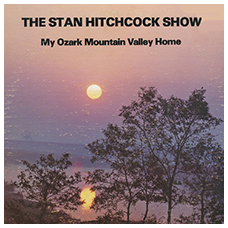 Various Artists THE STAN HITCHCOCK SHOW: MY OZARK MOUNTAIN VALLEY HOME" (1979) (LP)
(Produced by Bill Jones, Mike McGee & Pat Shikany)
Yet another souvenir album from a Branson, Missouri-area mom'n'pop "opry" venue... This time the proprietor was singer Stan Hitchcock, a late-'60s second-stringer who mostly faded out of sight after a couple of modest hits. Hitchcock had real Midwestern roots: he was born in a little town outside of Kansas City, and grew up near Springfield, where he made a name for himself singing regionally while still in his teens. In the 1950s he became a protege of hillbilly star Red Foley, appearing on Foley's Ozark Opry show before moving to Nashville in the early 'Sixties. Hitchcock ping-ponged between Missouri and Tennessee several times but eventually zeroed in on a career in broadcasting, helming a syndicated country music network emanating out of Branson. On this self-released album, Hitchcock sings on a few tunes, including the title track, although the spotlight shines just as brightly on the revue's cast of locals, notably gal singer Elaine Fender, bassist Max King, guitarist Danny McMasters, steel player Mike McGee and multi-instrumentalist Larry Smith, with each of them getting a solo number or two. The Stan Hitchcock revue seems to have been short-lived, with the cast basically splitting in two... Elaine Fender and Larry Smith formed a band called Missouri Rain which recorded an album in 1981, while Max King, Danny McMasters, Mike McGee and John Paul (as well as saxophonist Joe Loftin) kept the ball rolling for a while, changing their name to The Ozark Hee-Haw, releasing at least one album under that name. (See above.) Fender later rejoined her old nband, Dallas County Green, a group she'd been in during the mid-1970s and continued to record with well into the mid-'80s. Meanwhile, John Paul started his own revue, the "Ozark Super Pickers," which released an album in '83, but with a mostly new group of musicians.


<! - #D-2024 - dc (MO) >
Various Artists/Curtis Wayne "THE STARS OF COUNTRY CORNER" (19--?) (LP)
Songwriter Curtis Wayne (ne Curtis Wayne Seals) was the anchor for this rather mysterious project, which seems to be a promotional disc somehow connected to the Country Corner shopping area in Cache, Oklahoma, near Lawton. In the 1960s, Wayne was a successful Nashville composer who co-wrote songs with Wayne Kemp, Mack Vickery and others, including familiar tunes such as "Love Bug," a novelty hit for George Jones in 1965-66, and a couple of other songs that were later covered by folks such as Patty Loveless and George Strait. He released a few singles under his own name, on the K-Ark, Dee Jay and Lovebug labels, and seems to have had a gig with some kind of opry-esque regional show, as heard on this record, which was issued without album art or clear liner notes. As far as I can tell, there were five artists on this album, including Curtis Wayne, gal singer Darla Dee, Tony Weldon, Dale McWaters, and Max Sasseen, a local businessman who owned a furniture store at the "country corner" junction, and who I'm guessing bankrolled this recording session. Sasseen sings two songs, a nice version of Carl Belew's "Stop The World," as well as his own composition, "Really Know How To Hurt A Guy," both of them fine honky-tonk performances. Likewise, Darla Dee had a fine, rural-sounding voice, equal parts Kitty and Loretta, and she sings a couple of one of tunes published through Wayne's Wayrup Publishing company, including "Hurt Me" and Wayne's own, "It'll Take A While." The album is firmly laced with robust, Bakersfield-influenced twang -- a piercing steel guitar and bouncy, muscular rhythm. Although he's known as a songwriter, Curtis Wayne sticks to standards for his own tracks, singing versions of Doug Kershaw's "Louisiana Man," a song called "I'm The Man," and the gospel oldie, "Family Bible," which closes the album. I have no idea if this disc was ever offered for sale; it may have been strictly a personal souvenir for Sasseen and his pals.


<! - #AW-1-A - no ASIN 08/31/17 >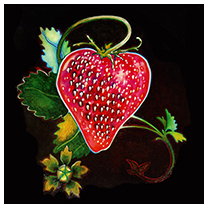 Various Artists "STRAWBERRY HILL INVITATIONAL BLUEGRASS FESTIVAL" (Eleventh Hour, 1972) (LP)
(Produced by Chuck Taylor & Nick Colleran)
This concert album was recorded at the Henrico County Fairgrounds in Richmond, Virginia on June 17-18, 1972, with a cast of what I suppose was mostly local or regional artists: James Bailey, Bluegrass Experience, Billy Sue Clark, Grass Menagerie, The James River Gentlemen, The Kattail Grass Band, Lloyd Leonard, Johnny Ladd And The Bluegrass Stompers, Jim Orange, The Pike County Partners, Vandy, Larry Wilson and George Winn. By the way, does anyone out there know if the "Larry Wilson" on here playing a version of "Casey Jones" was in fact Americana pioneer Larry Jon Wilson, whose official recording career started out a few years later in '75? If so, that would be pretty cool.


<! - # - http://www.worldcat.org/title/strawberry-hill-invitational-bluegrass-festival/oclc/36073597#details-allauthors > <! Various Artists "THE STREAK" (Power Pak Records, 1983) (LP) - #SA 243 Compilation featuring Bobby Wineo, Dixie Cups, Bill Justis, Terry Randall, Johnny Addams, and more. - a revival of Ray Stevens' "The Streak" bu Bobby Wineo - Looks kind of cobbled together, with stuff like "Groovy Grubworm" and non-country material as well... also, hadn't streaking long since died out in the 'Seventies? >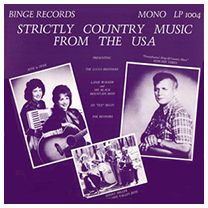 Various Artists "STRICTLY COUNTRY MUSIC FROM THE U.S.A." (Binge Disc Records, 1986) (LP)
A collection of little-known artists associated with Pennsylvania-born country producer Howard Vokes... The lineup includes Vokes himself, as well as tracks by Edward "Tex" Belin, Sonny Miller, the duo of Rose & Dixie, The Lucus Brothers, The Revisors and Lanie Walker. The tracks seem to be a mix of vintage recordings from the 1960s (and '50s?) along with more recent sessions from 1985.


<! - #1004 - no ASIN(?) 01/18/18 >
Various Artists "SUITE TWELVE" (Bee Jay Records, 1974-?) (LP)
This mid-1970s compilation was basically a rock-pop set, with various dorky longhaired Florida rockers doing carbon-copy covers of ZZ Top, Wings, The Doobie Brothers, et. al. However, there is one bluegrass-y band called the Sandy Valley Boys who titled their one track "Instrumental", so there is a trace of twang to be heard here. All these groups were represented by the same management company, the Bee Jay Booking Agency, from Winter Park, Florida, near Orlando. Named after founder Bob Johnson, the agency started out in the mid-1960s and was a conduit for a lot of local talent, although as this LP demonstrates, many nondescript bands passed through their doors as well. This is one of several showcase albums produced over the years by Bee Jay, and its successor, J. Bird.


<! - # http://www.orlandomemory.info/memory/place/bee-jay-booking-agency-and-recording-studios - no ASIN 07/16/17 - date per dc >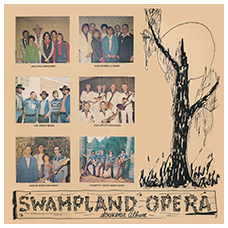 Various Artists "SWAMPLAND OPERA SOUVENIR ALBUM" (Swampland Opera Records, 1977) (LP)
(Produced by Roy Melton)
This mega-local variety show was located in Toomsboro, Georgia, a postage-stamp township just east of Macon, and was sponsored by radio station WKOG, in nearby Gordon, Georgia, which was just a smidge closer to Macon. The show started out as an informal outdoor jam session in the summer of 1975, but found a permanent home when winter came; led by Joe Boone, Jr., the Swampland Opera renovated an old dry goods store into a live music dancehall, which opened in April, 1976. Remarkably, the venue operated through the year 2000, and initially broadcast a four-hour weekly show every Saturday night on WKOG. Not long after the opera show closed, most of the town property was sold to a developer who hoped to turn it into a tourist attraction; a few years later they put it back on the market after failing to get the project off the ground. This album came out in the second year of the Swampland Opera's existence, and featured several local acts, including a group called the Country Gentlemen, as well as Bud Criswell, Lee Jessup, the Railsplitters, Jackie Stripling, and Jack Walton. Of these artists, Lee Jessup was the most successful, releasing at least two LPs in the early '80s; Jackie Stripling released a single (also through the Swampland Opera) billed as The Jackie Stripling Family.


<! - #39071 - NOTES, articles, other releases >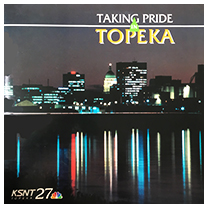 Various Artists(?) "TAKING PRIDE IN TOPEKA" (Impact Broadcast Marketing, 1990) (LP)
(Produced by Sean Hogin & Gary Laney)
This is an odd little album, with a mildly intriguing back story... Impact Broadcast was a marketing firm based in Nashville that created a series of vinyl LPs, circa 1989-91, that were made up to look like locally-produced regional boosterism projects. All of the albums had the exact same music on them, generic, prefab songs with vague lyrics about "your town," etc., and purposefully indeterminate pop-country (which is it??) arrangements with slick, bland, contemporary production. Two of these tracks were adapted on each album to represent the individual clients, thus "Taking Pride In Portland" could become "Taking Pride In Topeka" at the drop of a hat. Likewise, many tracks feature individualized recitations that actually do reflect the town in question, albeit through rose-colored lenses. In this case, it's local TV anchor Ron Harbaugh who intones about the glories of the Kansas capitol... Impact usually partnered with a local TV or radio station, and presumably got their staff to round up financial backers: the Topeka album was sponsored by the Fairlawn Mall, TJ Maxx, and other Topeka businesses... Sadly, the Nashville studio musicians aren't credited, although many of the Taking Pride albums list a Linda Mayhew as their "creative consultant," and it's possible that she was the female vocalist featured on all the songs... Regardless, the folks at Impact Broadcast Marketing definitely had a lot of hustle, and managed to sign up several dozen clients during their short run as cookie-cutter civic cheerleaders. Other cities include: Ashville, Omaha, Peoria, Portland, Spartanburg, Spokane... you get the idea. Some albums are dedicated to entire states or regions: Central Florida, West Michigan, the state of Nevada... but one would assume these were less high-status than the folks who paid for just their own city to be feted on vinyl. This disc from Topeka is the only one I'm going to review (I got it for a dollar at a combination gun shop-antique store in Ottawa, Kansas) but if anyone wanted to send me a copy of Taking Pride In Austin, I wouldn't complain...


<! - no ASIN 08/25/17 - MASSIVE NOTES > <! TENINO OLD-TIME MUSIC FESTIVAL: 1972-2974 1974_tenino-old-time-festival_208.jpg >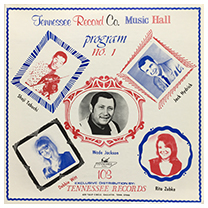 Various Artists "TENNESSEE RECORD CO., MUSIC HALL PROGRAM No. 1" (Tennessee Records, 19--?) (LP)
This custom-label record includes a couple of Opry regulars, singer Wade Jackson and fiddler Shoji Tabuchi, as well as several out-of-towners who probably footed the bill for the sessions -- Ms. Debbie Witt (from East Peoria, Illinois), Rita Zubke (Waubay, South Dakota) and Jack Hydrick (of Selma, Alabama). An odd little album.


<! - #103 - no ASIN 07/15/17 >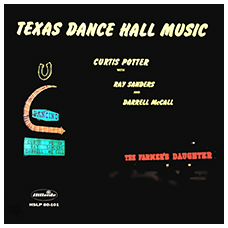 Various Artists "TEXAS DANCE HALL MUSIC" (Hillside Records, 1980)
These three legendary Texas honkytonkers -- Darrell McCall, Curtis Potter and Ray Sanders -- were each briefly on the national stage in the early 1970s but never really broke through nationally. Returning to Texas, they became hometown heroes, playing bars and dance halls such as the one pictured on the cover of this album. The Lone Star country scene was having a certain renaissance around the time, maybe they weren't storming the charts via Nashville, but they sure were having fun and making some great music.


<! - #HSLP 80-101 >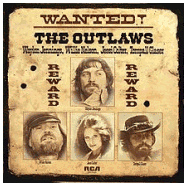 Various Artists "TEXAS FOLK AND OUTLAW MUSIC: AT THE KERRVILLE FESTIVAL: 1972-76" (Adelphi/Edsel Records, 1976)



<! - # Townes Van Zandt, Guy Clark, Jerry Jeff Walker, Willie Nelson, Steve Fromholz, Bill and Bonnie Hearne, Augie Meyer and other Texas artists. >

Various Artists "TEXAS MUSIC" (Heritage Records, 1986) (LP)
Lord only knows the pathway to this disc's creation... A collection of Texas music, ranging from old-timey to mariachi and western swing, recorded in Cambridge, Mass., and released on a label out of Galax, Virginia. Go figure. Interesting mix of musicians as well, with fiddler Junior Daugherty, uber-folkie Mike Seeger, a group of latter-day Texas Playboys (not sure who was in this particular lineup...) also, the aforementioned mariachi group, singer Suzanne Edmundson, and Mac Benford's Old Time Band, all performing live, courtesy of the 1985 Brandywine Mountain Music Convention. Go figure.


<! - # >
Various Artists "TEXAS PRISON RODEO PRESENTS: BEHIND THE WALLS" (1982) (LP)
(Produced by Dr. Harley Rex)
One of a series of albums put out by the Texas correctional department's Huntsville State Prison... This one's really more of a split LP, with one side country, the other more soul and funk. The twangtunes are credited to The Sons Of The Bunkhouse Band while the Wynne Unit Band brings the funk. Both ensembles are playing original music written by the inmates, with the country tunes written either by lead guitarist P. Barnes or lead singer A. J. Foreman. Songs include "Afraid to Go Home," "Hollyweed Cowboy," and "Tired Angel."


<! - #LH-21766 - Barnes first name nv >
Various Artists "TEXAS SUMMER NIGHTS" (Potato Satellite Records, 1983)
(Produced by Tracie Ferguson)
It's strictly locals on this Lone Star folkie outing, with artists from the San Marcos, Texas area... I don't recognize any of the musicians, which in my book can be a very good thing. Included are: 556, The Ash Family, The Beacon City Band, Les Moore, Rob Watkins, Mickie Merkins, the duo of Kelvin and Randy, and others. If you're into the pre-"Americana" Texas folkie scene, this album is a nice look at some folks a little more off the beaten track.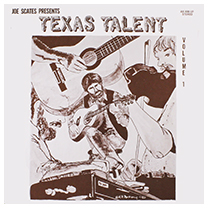 Various Artists "TEXAS TALENT, v.1" (Axbar Records, 1983) (LP)
(Produced by Joe Scates)
A sampler from this idiosyncratic but assertive Lone Star label, which was based in San Antonio. The best-known of these artists was George Chambers, who led his Country Gentlemen band from the 1960s onward -- he sings two tracks, "Irvin Leather's Truck" and "Marie." The other artists include a family band called The Davenports, along with Lynn Barclay, J. Pat Beck, Dale Friederich, Carroll Gilley, Steve Kendrick, Juni Moon, Bill Smallwood, Hank Stone, J'Anna Tebbs. The Davenports -- featuring Bob Davenport -- accompany other artists on a track or two; while fiddler Ron Knuth plays on one track.


<! - #AX-4141 - producer not listed, probably Joe Scates - San Antonio label - no ASIN 10/07/15 - J. Pat Beck probably Joe Beck? (on vol. 2) - cover illustration has a 1980(!) date on it - bc nv >

Various Artists "TEXAS TALENT, v.2" (Axbar Records, 1984)
(Produced by Joe Scates)
Most notable on this second Axbar collection is the appearance of future Top Forty star Mark Chesnutt, who was undeniably the label's biggest discovery. This disc includes a few tunes sung by Chesnutt; he recorded a full album's worth of material for the label before breaking through in Nashville, and his early recordings later made it onto CD, after the singer topped the Country charts in 1990. Other artists include Keith Adams, Johnny Beck, Dale Friedrich, Juni Moon, Carla Neet, Don Shaw and Bill Smallwood, and finally Mark Nesler, who also had some success in Nashville, both as a songwriter and recording artist.


<! Joe Scates presents Texas Talent, vol 2, 1984 release. Marke Nesler/Today Just Aint The Day; Carla Neet/Here We Are Walzting Again, Mark Chesnutt/Full blooded Texan, Juni Moon/Then I'll Take You Home, Bill Smallwood/I Nevr Get it Right, Arroyo/Amarillo By Morning, Keith Adams/She Still Thinks I'm Loving Her, Don Shaw/Sixteen Hundred Miles From Home, Johnny Beck/Yesterday's Memories and Dale Friedrich/I Am Man. >

Various Artists "TEXAS TALENT, v.3" (Axbar Records, 198-?)
(Produced by Joe Scates)



<! >

Various Artists "TEXAS TALENT, v.4" (Axbar Records, 198-?)
(Produced by Joe Scates)



<! 1. Hold My Love With An Open Hand, 2. Heartache County 3. Loving You Ain't Easy 4. My Foolish Pride 5. I'll Sing You A Love Song 6. Sweet Judy Blue Eyes 7. I'm Sure I Love You 8. Two Timing Two Stepping Cowboy 9. Gabe's Horn 10. Another Yellow Rose of Texas 11. Deep in The Heart of Texas >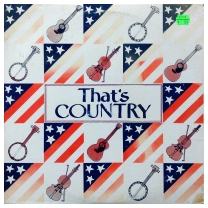 Various Artists "THAT'S COUNTRY" (MSR Records, 1982)
(Produced by Tracie Ferguson)
Perhaps the ultimate in off-the-radar country, this vanity album was a latter-day version of the old record-a-poem mail-in offers of earlier decades. At first I thought all the folks pictured on the back had been given studio time and put on one big record together... Not quite. Instead what we have are a dozen songs written by eleven people and recorded by some Los Angeles fly-by-night "record label," giving voice to their country music dreams. It's an unlikely looking cast of characters: mostly grannies and grandpas, several immigrants, presumably an Okie or two... The band is anonymous, but two singers are credited, Rusty Chambers and Sheri Bond, who trot through brisk versions of these dream-laden compositions -- Chambers was okay, Bond is a little terrible. This was one of literally hundreds of records -- singles and LPs -- released by the MSR song-poem label, and was actually one of their last releases... The kneejerk reaction might be to feel like the gullible clients were being taken for a ride, but actually, a zillion years later, it's kind of nice that they got a chance to have their songs recorded. This ain't great music, but the dreams are there, and it's kind of sweet.


<! OTHER MSR COUNTRY LPs: http://www.songpoemmusic.com/labels/msr.htm # 239: The MSR Singers -- 1776-1976 Country Western Album As I Live, Love I Give (Sue Balbirona) Our Land Of The Free (Grace Burch) God Gave Us These (H.H. Swenson) Pratt City Blues (W.A. Scruggs) Gone To Texas (Perry H. Hopkins) Lady Of Liberty (John White) My Lover (Lester P. Rhodes) Crying Heart Serenade (Joseph Letizia) Three Hours And Twenty Two Minutes (Tom Dodson) I Missed My Plane (Frances Amaro) Live This Day (Eunice Schluenz) Gold Coral (Sue Balbirona) A Precious Thing (George Kovacs) An Old Fashioned Prayer Meeting (June Estes) There Is No Other Friend Who Can Take Your Place In My Life (Frances Mediate) Little Curly Hair In A High Chair (Geraldine G. Pry)* Leading The Way (Norma Lou Cummans) I Just Can't See When I Cry (Vera H. Hickey) Cowboy's Dream (Martin W. Drexel) The Cold Cold Wind That Blows (Violet Eisenhauer) *lyric is from 1940 hit of same title, wr. Charles Tobias & Nat Simon, rec. by Jimmy Dorsey & His Orch. (biggest version), Fats Waller and Eddie Cantor #247: The MSR Singers -- Country Western With The MSR Singers My Darling (Edith Matney) I Am A Poor Man's Son (Grace Burch) I Love (Bobby S. Ueno) Just Walk On Out (Evelyn Thompson) I Couldn't Believe (Edith M. Green) Country Stars (Bonnie Wiedrick) At The Time (Thomas J. Guygax Sr.) Truckin' With Nellie (Mildred Bradshaw) Bitter Sweet (Barbara Loefer) I'm Comin' Home Lord (Joe Kropkowski) One And Only (Raymond F. Moberly) Dunkirk County Town (Dwain E. Ray) (Am I) Too Old To Cry (Joe Kropkowski) Topsy Turvy (Mildred Bradshaw) My Sweet Sugar Said Good-Bye (Clarence W. Horn) The Longer You Love Me (Issac B. King) Hold On To Your True Love (Edith Matney) Lonesome When I'm With You (Tiel Faulkner) I Can't Believe (Edith Metza) Ode To Dottie West (Jess G. Leach) #258: 1978 Country Western Album Jambalaya (Hank Williams) We Remember Elvis (Randy Chandler) Elvis (Randy Chandler) Nothing But Love (Kenneth Leon Brandt) Photophone (Donald Allen Martin) Heavens (Jeanine D. Ralstin) Big Jack (Omer Reisinger) Stay Away From That Man Of Mine (Rosemary Staup) A Real Promise (Rampersaud Toolsie) So Long Baby (Tiel Faulkner) I Never Heard Of You (Tiel Faulkner) I Need To Be Loved (Brenda Guillory) Remember Me (Brenda Guillory) Song Of The Ten Commandments (Roy Cochrane) For You Elvis (Louise Nelson) Ozark Homespun (Leona Reilly) Made In U.S.A. (James Sollenberger) Tribute To Elvis (Ludie E. Stone) #259: Country Western Album Jambalaya (Hank Williams) An Ode To Bing (Alice C. Goss) Autumn Of My Life (Alice C. Goss) It's Spring (Ulia Alaskin) Golden Case (Grace Burch) I'm A Farmer's Daughter (Miriam Hildreth) The Best Things In Life Are Free (Edith Matney) Love Is The Answer (Bertha Olbert) Near Side A Heaven (William Svoboda) The Friendly Ranch (Sophia A. Kelk) Cora-Lee (Sophia A. Kelk) Elvis (Pauline D. Waselchok) I Love Having You Around (Pauline D. Waselchok) The Legend Of Elvis (Clarissa Bailey) Paradise Pudding (Thomas J. Guygax, Sr.) Show Me The Way (Les Longman) Me (Raymond F. Moberly) First Love (Barbara Rogers) ©1978 #270: 1979 MSR Special Country Western Album If You Are Sad And Lonely (Fred L. Chitester) Everybody Does It (Fred L. Chitester) When I'm With You I Have No Care (Fred L. Chitester) When I Go Along Life's Way (Fred L. Chitester) I Love You So Much (Eugene Brown) I'm Tired (Argie Nella Conner) It's All Up To You (Jacky Elmaleh) My Pappy (Kathleen Michelle Robertson) Great Change In Me (Dolly Ann Smith) Breathe The Air Of Freedom (Federico D. Gulle) You Are The Beauty (Federico D. Gulle) Dearest One (Beatrice Witt) I Loved You Oh So Dearly (Beatrice Witt) Reveille (Benoy Chowdhury) I Kept On Loving You (Jeanette Currier) Yearly Secure (Thomas J. Guygax, Sr.) Lucky Star (Selma Schwarz) #271: 1979 Country Western Album My Little Rose (Florence Walloch) I'll Never Forget (Florence Walloch) My Open Door (Florence Walloch) The Kissing Hugging Kiss-Off (Emma Bechler) So Hard To Say Goodbye (Corinne Heard) Lolabelle (Edward Lenhurst) When Grandma Was Courting (Ruth J. McMahan) I Had A Dream (Annie M. Rhude) Roly Poly (Elvin L. Jones) Man Of Dust (Eva O. Avery) My House (Eva O. Avery) Sweetheart When I'm With You (Kathryn Schoonmaker) Dreaming, Yes Dreaming (Kathryn Schoonmaker) My Dear Green Mountain Home (Dorothy Deane) Say Those Sweet Words (Gladys Kirby) One And Only (Raymond Moberly) I'm A C.B. Man (Leona Stewart) #277: 1980 MSR Special Country Western Album You Are (Helena Eve McCurdy) Only My Heart Can Tell (Helena Eve McCurdy) Drifting Far Apart (Helena Eve McCurdy) Love Is So Wonderful To Know (Helena Eve McCurdy) Sinora (Shirley Alford) When I'm Far Away (Harry Czarnecki) You Broke My Heart (Margaret Ann Murphy) What I Love (Vilante Bottomley) No, Erica (Andrew Crisci) Sometimes Feeling Blue (Ambrose Jacobson & Gene Lay) No More Sheriffs in Town (Penny Keohler) Life In The U.S.A. (Frank Leeper) What Will She Be Like? (Robert E. May) I Wasn't Alone When You Came (Rinkart E. Okorie) Cow Punching Sam (Dominick P. Sicari) #278: 1980 MSR Special Country Western Album The Right Side Of You (Al Zonni) I Don't Need Your Love Anymore (Al Zonni) Her Pretty Little Blue Bear (Frank D. Andrews) The Dandy Dude In Dungarees (The Now Cowboy) (Alice Cummingham) Don't Laugh Too Loud (Isaac B. King) Our Future And Plans (Raymond F. Moberly) Times Can Be (Gus Tullus) I'll Wait Dear (Florence Walloch) Little Things (Florence Walloch) Old Glory (Amanda J. Allen) That Magic Feeling Has Passed (Beverly A. Crozier) Tears Are Falling, Falling (Catherine A. March) Can It Be? (Mary K. McDonald) Daddy, Please Come Home (Edith Ritz) #296: Vocals by Arthur Kaufman & Bobbi Blake -- Country Music '83 The Rose (Irene Larson) God Bless America Again (Irene Larson) The Ones We Knew (Everett F. Briggs) Hope There's A Little Bit Of Grandpa In Me (Darwin Goddson) You're The Memory In My Heart (Lena Maberry) Silvery Colorado (Forrest T. Shaffer) Never You Mind (James T. Biggs) An Angel Came And Took Him Home (Hank Campos) Happy Lonely And Wondering (W.O. Hicks) My Beautiful Dream Girl (Gene Pescador) Our Land Is So Grand (Vincent Solano) I'm Ridin' Back To California (Isaac Taylor) >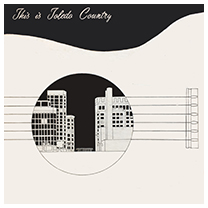 Various Artists "THIS IS TOLEDO COUNTRY" (New Image Records, 1978) (LP)
(Produced by Dave Peterson & Cheryl Lingenfelder)
This is a remarkably subpar set of locals-only country... and this comes from a guy who's pretty forgiving about imperfections in these kind of albums. I mean, I'm not trying to be all snarky or anything, but for the most part these are pretty iffy performances, recorded with fairly minimal production. That being said, this is another good example of "just plain folks" making just plain music -- these Ohioans might not have been ready for prime time, but they were sincere. The album includes a couple of would-be child prodigies, Holley King and Jimmy Speer, who performed together as a duo called the Country Sweethearts, though they each recorded solo numbers on this album, as well as a duet on "Leavin' It All Up To You." She's the stronger of the two, and gets backing on her track, "A Little More Time," by a local group called The Sweethearts Of The Rodeo, who were probably the tightest musicians on this set. The Sweethearts were led by Chuck Monto, and included steel player Vic Holly and vocalists Scott Patterson (who sings lead on his own composition, "I'm Just A Man") and Bob Currier, who contributes two songs to the album, including "Too Cold," a rather anomalous foray into heavy blues/jam-band rock. There are also two tracks by Sheriff Dave & The Road Gang, featuring a gruff-voiced older guy named Dave Siravo, who pretty much sounds like a middle-aged amateur musician backed by his pals. Finally, there's the Radiation Blues Band, who are more rock-oriented, although their original number, "Anyway," has a Glen Campbell countrypolitan feel, and is an album highlight. As far as I can tell, these folks weren't part of any particular shared venue -- no Toledo jamboree or anything like that -- and despite the chatty liner notes, the impetus for this album also isn't clear. It doesn't seem to have been sponsored by a local radio station or arts council, so I guess it was just some kind of pay-to-play deal. Your guess is as good as mine.


<! - # >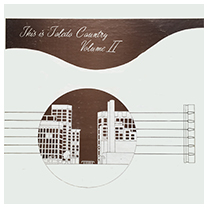 Various Artists "THIS IS TOLEDO COUNTRY, v.2" (New Image Records, 1978) (LP)
(Produced by Dave Peterson & Cheryl Lingenfelder)



<! - # - both albums c. 1978 >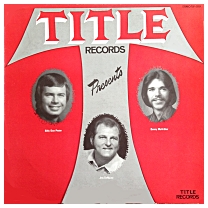 Various Artists "TITLE RECORDS PRESENTS..." (Title Records, 1975) (LP)
(Produced by Jim Buchanan)
This Texas compilation features three aspiring hard-country singers: Jess DeMaine, Benny McArthur and Billy Don Pester. Mostly this is good stuff, with McArthur and Pester singing in sort of a robust, mid-'70s neotrad style similar to Moe Bandy... DeMaine, however, is more of a country crooner, ala Joe Stampley, which may be less satisfying to some twangfans, though his last track, "Another Piece Of Clay," is pretty darn good. The album is packed with original material, including a few songs credited to Title Publishing, which we'll assume was related to the Title Records label. The musical backing is reasonably twangy and solid, played by an unidentified Nashville studio crew -- possibly Pete Drake and his cohorts, since this was recorded at Pete's Place as well as Bradley's Barn. Not bad!


<! - # - label a division of Weem's Enterprises, Inc. >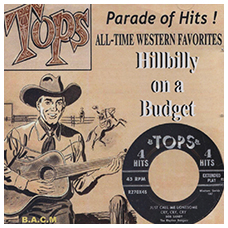 Various Artists "TOPS: PARADE OF HITS" (BACM, 2012)
Older, but still off-brand country material from the budget-line Tops label. This fabled cheapo imprint had several in-house go-to musicians for country stuff, most notably The Bar X Cowboys, Rusty Howard and Bob Sandy, who all recorded prolifically, along with other even more obscure artists such as Tex Arnold, Corky Carpenter, Cliff Johnson, Pat Patterson, Glenda Smith and the Texas Wranglers. Based in California, Tops Records was formed in the late 1940s and released generic material in several genres throughout the 'Fifties before basically going bankrupt by decade's end... These old singles pop up a lot, but they are generally pretty thrashed when you find them, so a collection like this is definitely welcome for fans of third-tier twang. Kudos as always to the British Archive Of Country Music for curating this stuff... (Note: if you're not familiar with BACM releases, please be aware that their collections are pressed on CD-Rs, not regular CDs... They look freaky, but they do play.)


<! - # - ASIN B0084FCSL2 Tracks :- Shot Gun Boogie ~ Moanin' the Blues ~ Golden Rocket Outpost Scotty Bar X Boys. Back Street Affair Dick Turley Bar X Boys. ~ Let Old Mother Nature Have Her Way Bob Sandy ~ Blackberry Boogie Rusty Howard Bar X Boys ~Gal That Invented Kissin' Corky Carpenter Billy Boys ~Kaw Liga Rusty Howard Rhythm Rangers ~ I'll Go On Alone Corky Carpenter ~Trademark Bob Sandy International Cowboys ~Mama Come And Get Your Boy Tex Arnold Bar X Boys ~ Satisfaction Guaranteed Bob Sandy Rhythm Rangers ~ Let Me Be The One Bob Sandy Rhythm Rangers ~ Shake A Hand Rusty Howard Rhythm rangers ~ If You Don't Somebody Else Will Cliff Johnson ~ Whatcha Gonna Do Now Cliff Johnson Harmony Boys ~ That's All Right Pat Patterson Texas Wranglers ~ Making Believe Pat Paterson Texas Wranglers ~ Are You Mine Pat Paterson Glenda Smith ~ In The Jailhouse Now Pat Patterson Texas Wranglers ~I Don't Care Bob Sandy Rhythm Rangers ~ Cry Cry Cry Bob Sandy Rhythm Rangers ~ I Forgot To Remember To Forget Bob Sandy ~ Why Baby Why Bob Sandy Rhythm Rangers ~ Trouble In Mind Bob Sandy Rhythm Rangers ~ I Don't Believe You've Met My Baby Bob Sandy ~ I've Got Five Dollars & It's Saturday Night Rusty Howard Rhythm Rangers ~ Folsom Prison Blues Rusty Howard Rhythm Rangers ~ Blue Suede Shoes Hank Smith as Leon Payne ~ Heartbreak Hotel Hank Smith George Jones. >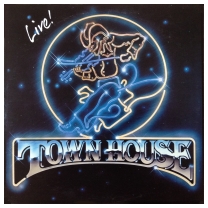 Various Artists "TOWNHOUSE -- LIVE" (Rail Records, 19--?) (LP)
(Produced by George Whitsell & Ken Greenberg)
In the late '70s and early '80s, Emeryville, California's Townhouse was San Francisco's answer to Gilley's nightclub and the prefab urban cowboy craze back East... This early-1980s live compilation album commemorates the post-hippie incarnation of the Townhouse, a former Depression-era speakeasy that slowly morphed into a cowboy joint and eventually into a dive bar beloved by longhairs and proto-punks who were looking for more authentic-sounding twang than what could be heard on mainstream radio. The bands featured here include The Back In The Saddle Band, California Zephyr, Chuck Wagon & The Wheels, The Lawyers, Osage, and the ruggedly honkytonk Texas Chainsaw Band -- some locals, some out-of-towners, and a few artists who I think this might be their only recordings. Although the production values are a little iffy, there's some great music on here. Chuck Wagon fans may appreciate their cover version of Ray Wylie Hubbard's "Up Against The Wall, Redneck Mother," though the hometown bands contribute some great tunes as well. The Townhouse has gone through a lot of changes over the years but still remains a popular watering hole, even though the country days are long, long gone. Alas. Fun while it lasted, though!


<! - #103 - no ASIN 02/19/15 https://www.discogs.com/Various-Town-House-Live/release/10970353 >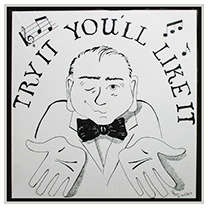 Various Artists "TRY IT -- YOU'LL LIKE IT" (Rockland Recording Studio, 1973-?) (LP)
(Produced by Phillip E. Robinson & Jim Deans)
An odd album spotlighting several artists from Portland, Maine, all apparently backed by the same group of musicians... It's not clear what the connection is between the various performers, though both Fred ("Tommy") Thompson and Bobby Giasson played guitar for local legend Dick Curless, while producer Phil Robinson may have been in the Curless band as well. Then there's picker Sonny Cardilli, who is identified as a jazz guitarist and who contributes instrumental versions of a Buffy Saint-Marie tune, and the theme to Black Orpheus, with the band rounded out by a couple of guys from a local (rock?) band called Mirage, who play on bass and drums, and finally a vocal trio called the Balzano Sisters, whose only appearance on wax seems to be this album. Cardilli recorded at least one album under his own name, also for the Rockland label, an independent, idiosyncratic operation run by a guy named Jim Deans from 1960-85. [An excellent article about the Rockland studio and its devotees ran in The Free Press, packed with tons of info about all kinds of local Maine recording artists...]


<! - #ST-8873 - Thompson also in a band called Chuck Philbrook's Ramblers https://www.facebook.com/pg/The-Legacy-of-Jim-Deans-933160060193288/posts/ >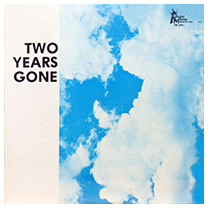 Various Artists "TWO YEARS GONE" (Royal Master Records, 1979-?) (LP)
A song-poem album packed with tributes to Elvis Presley, with music by Will Gentry and "recording by Nashville Co-Writers." The marks -- er, authors -- were almost all gals, including Sophia Bisbee, Leola Bollenbacher, Margie Bright, Johnnie Lee Crooms (a gal), Ellen Hardy, JoAnn Looney, Christine Odom, Alta Pierce, Margie Spinelli and Monica Thompson, along with one guy, Kenley Huff. Songs include Ellen Hardy's "Elvis That Truck Drivin' Man," "Elvis Is Still The King In Heaven," "Elvis The King Of Rock," "He Was A Legend In My Own Time" and... wait for it... "Elvis Presley," by Christine Odom. Oh, and "Elvis," by Ms. Bollenbacher. One of countless custom albums on this Nashville indie. Alas, no musician credits, other than Mr. Gentry.


<! - #RM-2020 - Will Gentry produced? (no producer or musician credits) >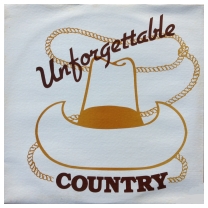 Various Artists "UNFORGETTABLE COUNTRY" (Pacer Productions, 1982) (LP)
(Produced by Buzz Curbs)
Between 1980-82 Allentown, Pennsylvania's AM station WSAN enjoyed a country format which also supported local musicians, including the sponsorship of a battle-of-the-bands contest looking for country talent in the sprawling Lehigh Valley. The finalists are represented on this album, including established regional artists such as Denny Wayne -- who already had a record out -- and others who were less well-known. Other artists include Tex Carson, Tommy Crist, East Side Dave & The Pine Ridge Mountain Boys, the Jackson Summit Band, Chops Morgan, Phyllis Ruth, Wayne Smith and Pat Troiani. The "unforgettable" part may have been a little optimistic, but they certainly were spunky and East Coast locals all.


<! Radio Station Release of a contest run on WSAN to select the best country artists in the Lehigh Valley in a contest from 1980 to 1982. Side one 1 Crazy Over You - Pat Troiani and the Wounded Knee Band 2 Hobo Jungle - Jackson Summit Band 3 Hay Road - East Side Dave and the Pine Ridge Mountain Boys 4 I love you Every Minute - Phyllis Ruth and Crystal Country Side Side two 1 Tonight I'll Leave - Tex Carson 2 For What Its Worth - Tommy Crist and Sweet Cheeks 3 Front Porch Jamboree - Denny Wayne and Texas Fever 4 Cover My Heart - Wayne Smith 5 Dawn Boy - Chops Morgan Band >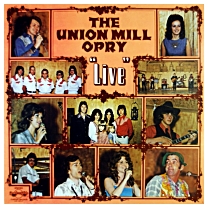 Various Artists "THE UNION MILL OPRY" (American Artists Custom Records, 197-?) (LP)
Yet another Missouri-based roadside attraction, this time an "opry" based in Edgerton, Missouri, just North of Kansas City. Founded in 1973 by Buddie Boswell and his wife Gini, the upstate Union Mill Opry was a little off the beaten track from the main Branson-Ozarks show circuit. Before starting his own show, Mr. Boswell was a regular on the KC-based Brush Creek Follies, a regionally popular variety show, and the Boswells taught all their kids to play country music and featured them in the revue. The album kicks off with an ensemble version of "Cripple Creek," then opens up to a slew of solo performances. Artists include Randy and SuLin Boswell, Cindy Crowell, Dennis Dittemore, Russell Foster, Candy Staten and the ruggedly monickered Stan Steele, as well as a little country comedy from "Cuz'n Pud" and fancy banjo pickin' from Dennis White. As is often the case with these souvenir albums, it's hard to pin down the date it came out, but among the oldies and standards is a cover of Glen Campbell's 1975 hit, "Rhinestone Cowboy," and that plus the clothing fashions lead me to a 1976-77 guesstimate. (I welcome any corrections!) The Union Mill cast also toured regionally and throughout the South, though by the 1990s the pickins were getting kinda slim, and the Boswells called it a day in 1996. Around that time, Boswell's daughter Penni Lawrence moved to Lubbock, Texas and sang for several years with the band Silver Creek before trying out a solo career. Several of the Union Mill cast members worked at similar venues, including Stan Steele's stint with Edgerton's Red Barn Opry, a later incarnation of the Union Mill venue, operating under new ownership.


<! - #AAS-1333 - Produced by Dave Durndirskwi(??) & Jim Wiggins(?) - (MO) NOTES >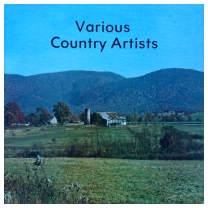 Various Artists "VARIOUS COUNTRY ARTISTS" (Woodrich Records, 1977-?) (LP)
(Produced by Woody Richardson & R. C. Smith)
Well, you certainly have to admire the simplicity and directness of the album title. Also the music. This ultra-obscuro collection is a completely unpretentious, rewarding set of low-key performances of regular-folk locals from Lexington, Alabama, deep in the heart of Muscle Shoals territory. The album opens with a couple of tracks by Jerry Gallien who gives a convincing impersonation of Merle Haggard on "I Met A Friend Of Yours Today," as well as a good cover of "Mamas Don't Let Your Babies Grow Up To Be Cowboys." Backing him on both tracks is dobro player James Kimborough, who would go on to release several albums of his own, with the help of the German-based Cattle label in the 1980s. Next up is Ms. Polly Holder, who the liner notes inform us "seems to be as much at home in front of a microphone as she does in her own kitchen." Jinkies! What a gal! Well-meaning sexism aside, she's one of the highlights of the album, singing two lovely songs in an old-fashioned sentimental style that recalls the heyday of '40s heartsongs. Another gal, Martha Thompson, takes on more contemporary material, singing a sluggish version of "I'm Not Lisa," followed by "I Love Charlie Brown." This brings me to the sad admission that, maybe, not all these performances are really all that great, although I still find them charming and think this record is an excellent reflection of amateur musicianship in its most disarming and direct incarnation. Side Two closes with a couple of gems, two oldies sung by "relative newcomer" Dick Robertson, who sings in a relaxed, middle-aged drawl, with Kimborough backing him on a lively version of Hank Snow's "Golden Rocket." Sweet stuff -- I wouldn't trade it for a whole mountain of Tim McGraw records!


<! - # - no ASIN 01/21/16 >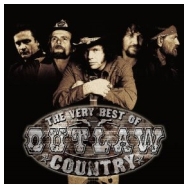 Various Artists "THE VERY BEST OF OUTLAW COUNTRY" (Sony Music, 2008)
This is a good set of rowdy songs, with classics by Waylon, Willie, Jessi Colter and the boys, as well as a slew of other folks feudin' like the Hatfields and McCoys... The songs are generally high-calibre, but I agree with other reviews that this collection really stretches its credibility by calling them all "outlaw country" when indeed a hefty chunk of the playlist is really made up of Southern rock and redneck boogie tunes -- Marshall Tucker's "Can't You See", Molly Hatchet's "Flirtin' With Disaster" and the Georgia Satellite's "Keep Your Hands To Yourself" are prime examples of Top 40 rock songs that are dubious inclusions in a "country" collection. In the 1970s, the longhairs who were into Willie Nelson might have also been rockin' out to Lynyrd Skynyrd and the Allman Brothers, but everyone knew there was a difference between the two genres. Still, it's a fun album, and since the macho end of modern, 21st Century Top 40 country is frequently peppered with retro-leaning Southern rock, the revisionist blurring of the two genres isn't all that hard to understand. So it comes as no surprise (and a singular delight) that Gretchen Wilson is included ("Here For The Party") although once you go down that path, one might wonder why no tracks by Montgomery Gentry or Dierks Bentley made the grade as well. There are some great songs on here -- and there could have been a bunch of others. As with any thematic collection, there's lots of room to quibble over song selection. The tracks by Johnny Paycheck and David Allen Coe ("Take This Job" and "You Never Even Called Me By My Name") are solid choices, but both artists, as legitimate members of the original outlaw scene, have a lot of other songs that would have been cool, too. "Whiskey River" is a great Willie Nelson song, but it's more of a love song, if you ask me... etc, etc. I think a 2-CD set could have covered the ground more coherently and satisfied the diehard fans... But if you're just looking for a great set of rowdy twang tunes to crank up at your next backyard barbeque, this disc packs a lot of bang for the buck.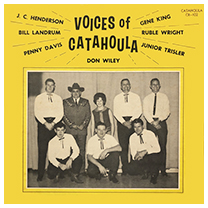 Various Artists "VOICES OF CATAHOULA" (Catahoula Records, 1968-?) (LP)
(Produced by Carol Rachou)
A local venue started in Harrisonburg, Louisiana back in 1962, the Catahoula Country Music Show existed both on stage and as a TV program broadcast on two different local channels. The Show featured a number of local and regional performers, as well as some folks such as Bill Landrum (aka Bill Lendrum) and Gene King who had modest national profiles. The cast on this collection also included Penny Davis, J. C. Henderson, Junior Trisler, Don Wiley and Ruble Wright... I'm not sure when this album came out (no date) but a cover version of Bobby Austin's "Apartment Number Nine," indicates this was recorded at least around 1967-68, when Tammy Wynette's hit version was popular. (I'm guessing it was around 1968-69...) Most of the tracks are covers, though two are credited as originals, "This Game Is Not Fun No More" (written by Gene King and sung by Penny Davis) and Don Wiley's "I'll Never Be Lonesome Again." This is a companion disc to the CATAHOULA COUNTRY TIME album listed above.


<! - #CR-102 - (LA) >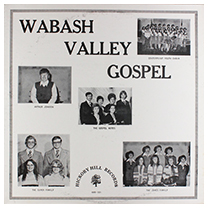 Various Artists "WABASH VALLEY GOSPEL" (Hickory Hill Records, 19--?) (LP)
(Produced by Richard Booe & Paul Zurcher)
The short-lived Hickory Hill label seems to have put out only two albums -- one gospel, one secular -- drawing on amateur local talent from the Indiana side of the Wabash Valley. The label seems to have been spearheaded by two residents of Clay City, local math teacher Richard Booe (who started his own lumber company in 1978) and Paul Zurcher who I believe became a pastor at a local church in nearby Brazil, IN, outside of Terra Haute. The first disc was the religious one, featuring tracks by The Guyer Family band as well as The Gospel Notes, The James Family, a guy named Arthur Johnson and last but not least Center Point Youth Choir. Several of these artists made other records, notably the Guyers (who recorded several albums of their own) and the Gospel Notes who made at least one, self-titled album. Mostly, though, this is a mystery disc, and a mystery label.


<! - #HHR-101 - (IN) >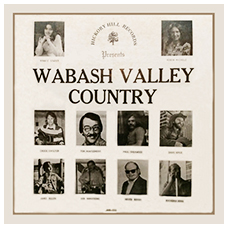 Various Artists "WABASH VALLEY COUNTRY" (Hickory Hill Records, 19--?) (LP)
(Produced by Richard Booe & Paul Zurcher)
The second Hickory Hill disc was a secular set, and seems to have been sort of a song-poem-ish outing, with several local artists playing a mix of cover songs and originals. The singers include album producer Richard Booe performing "She Won't Be The Other Woman," along with folks such as James Allen, Don Armstrong, Chuck Chilton, Dave Kyle, Robin Michele, Tom Montgomery, Keith Reedy, Paul Sherwood, and Bonnie Sowder. As far as I can tell, these folks were all amateur performers, though a some made a few recordings besides this one. The most notorious of these was gravel-voiced Tom Montgomery, who cut a 1979 single called "Indiana Has A New State Bird" a novelty song penned in honor of basketball legend Larry Bird, who was a star player at Indiana State University from 1975-78 before getting picked by the Boston Celtics for their '79 season. Montgomery and Reedy both cut singles for the Country Gould label, which was an offshoot of J&K Custom Recordings in microscopic Fontanet, Indiana, just north of Terra Haute. The J&K facilities were also used for some of this album, and it's worth noting that Tom Armstrong is identified as a Country Gould recording artist, which helps date this disc as being from at least 1979 or later. Two local bands provide backing on some tracks, Back Door (which included James Allen, Don Armstrong, Frank Francis and Bob White) and Southern Comfort (with Dave Chrisman, John Francis and Tim Kirkman) but as far as I know, neither of these groups recorded on their own.


<! - #HHR-102 - label address in Clay City, Indiana - (IN) notes >
Various Artists "WALLY FOWLER AND HIS MUSIC CITY JUBILEE" (Nashwood Records, 1982) (LP)
(Produced by Gene Breeden & Jack Smith)
One of the original movers and shakers in the Nashville music industry, Georgia-born Wally Fowler (1917-1994) wrote hundreds of songs, established his own record label, and, perhaps most significantly, founded the Oak Ridge Quartet southern gospel group way back in 1945, the group that would eventually evolve into The Oak Ridge Boys, one of the most popular country acts of the 1970s and '80s. Fowler performed on countless radio or TV shows over the years, was an Opry cast member and formed his own musical revues, including the gospel-oriented All Nite Singing concerts, which were held at the Ryman Auditorium in the 'Fifties and 'Sixties. He later created his own Music City Jubilee, which had earlier incarnations, but opened its doors as a bandstand venue in 1981. This 2-LP set commemorates the short-lived Jubilee, which seems to have lasted a couple of years and showcased a number of younger unknowns. The musicians on this album included vocalists Rick Baird, Chip Huffman, Mark McCauley, Jana Smith and Tim Smith, backed by a house band called the Tennessee Valley Boys, which was comprised of veteran producer-guitarist Gene Breeden, along with Ben Brogden (bass), Gary Smith (piano), Jack Smith (dobro and steel guitar), Steve Taylor (drums) and Phil Watson on guitar. To be honest, the album is a bit underwhelming. The material is fine but the production and the performances are resolutely generic, in keeping with the squeeky-clean production style of the times. Not surprisingly there are quite a few tracks that mimic the then-dominant harmony vocals sound of groups such as Alabama and The Oak Ridge Boys (a style that Fowler helped pioneer) while the Jana & Tim Smith duet delved more into ballads. Fowler sings as well, but he just sounds old and out of touch. I'm not sure how long exactly the Music City Jubilee persisted; there appears to have been a road show that staged concerts as far afield as Oklahoma, and the TVB band released a single in '84, an Oak Ridge-y, half-secular love song called "Lo And Behold" that got some traction on the charts. One of the Jubilee's later performers, Jimmy Ponder, recorded a solo album called Every Drop Of Water after moving to Branson, Missouri for a gig at Silver Dollar City.


<! - #NRW-81082-1 - - eight of the songs are Fowler originals - 1983 show notice in Oklahoma, mentions TVB single "Lo And Behold" >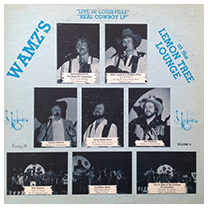 Various Artists "WAMZ: LIVE IN LOUISVILLE -- REAL COWBOY LP/AT THE LEMON TREE, v.2" (Century VII Records, 1982) (LP)
A live set recorded at the Lemon Tree Lounge, in Louisville, Kentucky... Most of the musicians are pretty obscure, although Mike Lunsford (who sings "Fourteen Carat Mind" and "All My Friends Have Settled Down") had some national success in the 'Seventies, when he was recording for the Gusto label. Other artists include John Allen & The Outlaws Of Love, The Full Moon Band, New Horizon, The Leroy Parker Band and David Heavener's Nashville Connection, each of whom contribute two tracks. Heavener seems to have been the guiding force behind the Century VII label; he also produced an album by singer Connie Johnson, mostly made up of songs that he had composed. This project's sponsor, WAMZ-FM, went on the air in 1977 as Louisville's first full-time country station, and was establishing itself as a regional voice when this disc was produced. I haven't seen the first volume, but it must be out there somewhere!


<! - #RC-1015 - pic Wamz's "Live In Louisville" Real Cowboy LP Live At The Lemon Tree Vol. II A1 –Leroy Parker Band Ain't No Silver Lining A2 –Leroy Parker Band Cowboys And Truckers A3 –Full Moon Band (3) Bad Moon Rising A4 –Full Moon Band (3) Born To Run A5 –Mike Lunsford & Whiskey River 14 Carat Mind A6 –Mike Lunsford & Whiskey River All My Friends Have Settled Down B1 –John Allen & The Outlaws Of Love Band Hooked On Music B2 –John Allen & The Outlaws Of Love Band Don't Fence Me In B3 –David Heavener & The Nashville Connection Blue Grass Medley B4 –David Heavener & The Nashville Connection Your Biggest Fan B5 –New Horizon (6) Wall Of Time B6 –New Horizon (6) At The Boarderline >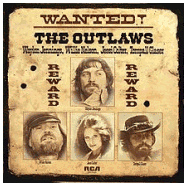 Various Artists "WANTED: THE OUTLAWS" (RCA, 1976)
Great record, and a touchstone of '70s country. Waylon and Willie, Jessi Colter, Tompall Glaser and other joined forces on this best-selling celebration of the "outlaw" movement -- signifying both a marketing gimmick and a seismic shift in the country music landscape. When Jennings and Nelson left Nashville and took their songs with them, giving a one-finger salute to Music City, they opened new doors for new artists who wanted to break out of the confines of the studio system. They also provided a creative critical mass for the nascent indie scene in Texas, where a generation of alt-country pioneers was waiting in the wings. Not coincidentally, when this album went mega-ultra-platinum (topping the Country charts and crossing over into the Pop music Top 10) Waylon and Willie also make a mint and cemented their places in the country music firmament. Lots of great songs on here, including the chart-topping hit, "Good Hearted Woman," and "Suspicious Minds," a Waylon Jennings/Jessi Colter duet that hit #2. Also included is Colter's "I'm Looking For Blue Eyes," Waylon's "Honky Tonk Heroes" and -- of course -- Tompall Glaser's infamous ode to the healing power of sexism, "Put Another Log On The Fire," a tongue-in-cheek novelty song considered so reactionary there were actually boycotts organized against radio stations that played it... Now there's an outlaw country song for you! (Though for some reason, "Put Another Log" keeps getting left off the album... not sure whether that's because of copyright issues or because of the content, but sometimes it's there, sometimes it's not. Currently, it's not... sorry!)


<! Various Artists "WHEATLAND FESTIVAL" (Wheatland Records, 1978) (LP) - 208 available 1978_wheatland-festival_208.jpg - #101 - Michigan-based bluegrass and old-timey festival - A1 –Mike* & Alice Seeger Rabbit In The Log A2 –McClain Family Band* Have It All Rag A3 –McClain Family Band* Pretty Polly A4 –Jean Ritchie Shoemaker Song A5 –Jean Ritchie Jackaroe A6 –Highwood String Band Boil Them Cabbage Down A7 –The Lost World String Band Coming Home With The Girls In The Morning B1 –Martin, Bogan & Armstrong Bill Bailey B2 –The Williams Family (2) "Old Fiddle Tunes" B3 –The Red Clay Ramblers Tell It Me B4 –The Hotmud Family Image Of Me B5 –The Hotmud Family Three Thin Dimes B6 –Martin, Bogan & Armstrong Your Nobody Till Somebody Loves You > <! ? >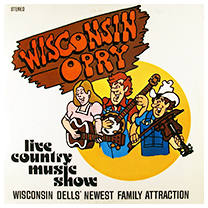 Various Artists "WISCONSIN OPRY: LIVE COUNTRY MUSIC SHOW" (1979-?) (LP)
(Produced by Jim Lake & Kent Kesterson)
A souvenir album from the Wisconsin Dells tourist attraction which in the late 1970s added a country music show to its entertainment menu... The band on this first album included three lead vocalists, Jerry Beschta, Julie Keller and Ellie Peters who take turns singing on a mix of classic oldies and newer tunes, including some hip and mildly surprising modern selections. Keller takes a pass at a cover of the old George Jones hit, "He Thinks I Still Care" and Emmylou Harris's "Boulder To Birmingham, while Peters closes the album out with a version of "The South's Gonna Do It Again." I think these folks were fairly young musicians who were probably happy to have the gig -- apparently they traveled to Missouri to record the album at the KBK/Earth City studios in Saint Louis.


<! - #MK97-351 - no ASIN 08/24/16 - also listed under W, alt title, "Live Country Music Show: Wisconsin Dells' Newest Family Attraction" >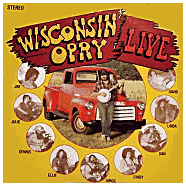 Various Artists "WISCONSIN OPRY: LIVE" (1979-?) (LP)
(Produced by Bill Schulenberg)
As on the first album, the musicians at the Dells seem to have been allowed to play stuff they liked, and made some pretty hip selections: they cover several songs that Emmylou Harris recorded in the late '70s, along with some Hank Williams, a version of "Ain't Nobody Here But Us Chickens" (which I'm guessing they got off the Asleep At The Wheel version, not from Louis Jordan) as well as "Crazy," and... wait for it... wait..... wait... "Viola, An American Dream," which was a huge hit for Starland Vocal Band, but it also technically a Rodney Crowell song. The only distinctive track, really, is the novelty tune, "400 Hogs," which is sort of a shout-out to the 4H crowd. No release date on the record, but I'm guessing 1979, or maybe '80, based on the set list. Nothing special here, really, but I guess if you were at the Dells back then, possibly working as a candystriper, this might be a nice whiff of Dairyland nostalgia.


<! - no ASIN 10/06/15, 08/24/16 > <! Wisconsin Opry "Gospel" (???? year-label ) (cassette) B001QVBQW8 >
Various Artists "WISCONSIN OPRY: LIVE COUNTRY MUSIC SHOW, v.3" (1985-?) (LP)
This has mostly the same band as the previous albums, although the Beschtas seem to have left the show... This edition of the group includes Cindy Dickenson on lead vocals, Virgil Dickinson (banjo), Bill Herrewig (steel guitar), Julie Keller (lead vocals), Ellie Peters (lead vocals), Mike Powers (lead vocals, piano), Dennis Reifsteck (fiddle & bass) and Dan Soma (vocals and guitar). The set list has a bunch of oldies, stuff like "Send Me The Pillow That You Dream On" and "Walking After Midnight," along with newer stuff like "All The Gold In California" and "Thank God And Greyhound You're Gone."


<! - #MCRP-WO-1000 - no ASIN 08/16/16 - date per autograph on LP >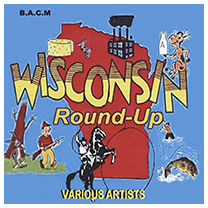 Various Artists "WISCONSIN ROUND-UP" (BACM) (CD-R)
Green Bay bar-bands and more! Rarities from Jimmie Dawson, Andy Doll, Dave Farley, Dick Hiorns, Laurel & Miles, Larry Lee, Bob Martin, Les Waldroop, and others. Of course, Wisconsin's finest, Dave Dudley (a native of Spenser, WI) is represented as well... This collection includes his first single, "Nashville Blues"/"You Don't Care," from way back in 1952.


<! - # - (WI) tracks - Dick Hiorns (1922-2002) http://www.hillbilly-music.com/artists/story/index.php?id=14607 >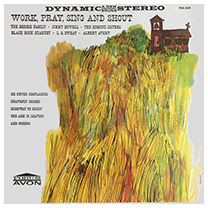 Various Artists "WORK, PRAY, SING AND SHOUT" (Avon/Wrangler Records, 1962) (LP)
A budget-line reissue compilation that gathers some cool, twangy, old-school bedrock country gospel. The artists are Albert Avery, The Black Rock Quartet, The Edmond Sisters, Jimmy Howell, the duo of Bruce Jones and Millard Pressley, and L.G. Sweat -- a hopelessly obscure group, to be sure! Or are they? God bless the internet, and 45cat.com in particular for sketching out a few dots and letting them get connected. Turns out almost all these artists were from Georgia, and recorded for the unfortunately-named Ralph Raper, who operated a gospel label in Demorest, Georgia, in the rural northern end of the state. He created a variety of imprint names: Gospel Jubilee, Gospel Time and Sunlite; these tracks originally appeared as late-1950's singles on those labels, although how they were licensed to Wrangler remains a mystery. The big exception was singer Albert Avery, who contributes the album's title track, "Work, Play, Sing And Shout." Avery grew up in Cincinnati, Ohio but appears to have moved to New York immediately after graduating from high school in 1952: the following year he became a functionary in the Salvation Army and devoted his life to the organization. Avery recorded at least one album of his own, and doubtless numerous singles such as this one. In the 1970s Avery broke through, relatively speaking, recording some Salvation Army music that gained attention nationally. I'm not sure if his track on this album was also released by the Georgia label, but it's a strong possibility.


<! - #WS-31009 - info (GA) >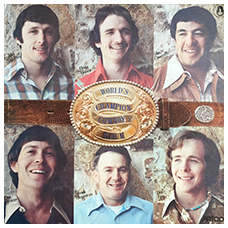 Various Artists "WORLD'S CHAMPION COWBOYS ALBUM" (Artco Records, 1976) (LP)
(Produced by Tom Hartman, Bob Hinkle & Bobby Cotton)
This rodeo-connected country album from Oklahoma City features riders and ropers such as Mel Ashford, Don Gay, Don Graham, Monty Hanson, Frank Shepperson and Leo Camarillo. They sing oldies by George Jones and Elvis Presley, a few rodeo-themed novelty numbers (such "The Day Reg And Leo Team Roped The Devil"), and a couple of intriguing modern selections such as Gary P. Nunn's "London Home Sick Blues" and Tom T. Hall's "Old Dogs, Children And Watermelon Wine." Not sure if any of these guys made other records... other than in the rodeo ring, that is.


<! - #LPC-1140 - featuring Mel Ashford, Monty Hanson, Don Gay, Don Graham, Frank Shepperson and Leo Camarillo(?) - tracks include: Someday It Will be all over Reelin & Rockin The Day Reg and Leo Team Roped the Devil Heart Break Hotel White Lightnin The Blizzard Wish I Could do it again Blue Suede Shoes (boots) London Home Sick Blues The Bear Hunt Golden Rock Old Dogs, Children & Watermelon Wine >
Various Artists "WORLD SERIES OF COUNTRY MUSIC PROUDLY PRESENTS STOCK CAR RACING'S ENTERTAINERS OF THE YEAR" (WSCM Records, 1985) (LP)
(Produced by Jay Marshall, John Hines & Howard V. Toole)
Similar to the 1975 release, NASCAR GOES COUNTRY, this features a bunch of contemporary NASCAR driving stars singing country material with backing by Nashville studio musicians. One big difference is that this album -- a double LP(!) bankrolled by Piedmont Airlines -- is packed with novelty numbers that had explicit racing themes, as contrasted to the beer-drinkin' singalong songs of the early album. The new tunes include stuff like "Race Track Fever," "The All American Stock Car Racing Fan," "Hard Charger," "I'm Puttin' You In My Rear-View," and "The People Who Love Me Worry A Lot," which seem a little more interesting than "Ninety-Nine Bottle Of Beer On The Wall." Not being that well versed in the sport, I only recognize a few of the drivers' names -- Dale Earnhart, Kyle Petty -- though musicians such as bluegrass banjo picker Allan O'Bryant, and Nashville regulars like Dale Sellers and Buddy Spicher raise a few flags. (Hah, hah.) The music is kind of synthy and 'Eighties-modern, but I guess that adds to the kitsch value.


<! - #WSCM-2222 - IFFY PIC >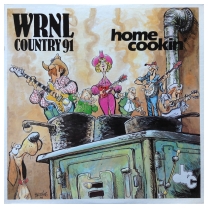 Various Artists "WRNL: COUNTRY 91 HOME COOKIN' " (DRC Records, 1983) (LP)



<! - no ASIN 01/21/16 Compilation featuring Keith Rowland, Mort Lancaster, Betty Martin, Buckwheat, Steve Bassett, Early Tymes, and more. STATE??? - NOT ASSIGNED 04/02/16 >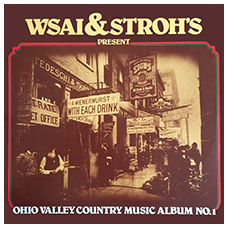 Various Artists "WSAI AND STROHS PRESENT: OHIO VALLEY COUNTRY MUSIC ALBUM NUMBER ONE" (19--?) (LP)
Nothing like having a beer company sponsor your country album. Now, I'm not here to comment on the relative quality of Stroh's (more of a Schlitz man, myself...) but this disc definitely qualifies as a highly-local collection of independent twang. The other sponsor was Cincinnati, Ohio radio station WSAI, which was a pop-rock Top Forty powerhouse for many years before switching to a country format in 1978... one presumes this album was intended to drum up listener interest and cement their country image, as well as boost some local talent. Although a couple of these artists also released a single or two, for most of them this LP seems to be their entire artistic legacy... The big exception was singer and banjo picker Pamela Rose Gadd, who delivers the bluegrass-y tune, "Kentucky Mountain Music," and at the time was being recruited for the revival edition of the New Coon Creek Girls band; she later formed the country Top Forty band Wild Rose, and recorded some solo stuff as well. Other than that, we've got folks like The Buffalo Brothers, Steve Cox, Bo Daniels, Billy Gant, Bobby Mackey, Pam Temple, Ron Spivey, Tom Wartman and Joe Wells, who were doubtless plugging away in local clubs, but basically this was about it as far as records went. Singer Nancy Nelson, who contributes the song "Flighty Sue," also released the song as a single on an indie label from Fairfield, Ohio, a suburb just north of Cincinnati. Final notes: WSAI of course flipped its format again a few years later, and Stroh's, after riding high in the '80s fell into decline and got bought out in the late 1990s. All good things must end.


<! - # - (OH) >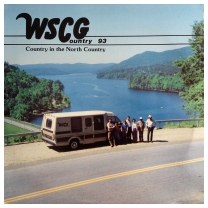 Various Artists "WSCG COUNTRY IN THE NORTH COUNTRY" (MCE Recordings, 1985) (LP)
WSCG 93.5-FM was a small local station broadcasting at a mere 1250 watts from Corinth, New York, a tiny hamlet north of Saratoga Springs that proudly labels itself as "the snowshoe capital of the world." The station signed on in 1981, and operated throughout the decade, finally folding up and selling the license in 1991. Along the way, they seem to have fostered a lot of local talent, as heard on this album which spotlights bands such as Aged In The Hills, Blackwater, Ray Blackwater, Jeff Durkee, the Handpicked Band, Ron Roberts, Stampede and Marty Wendell. No info about the where or whyfore of the album itself, other than a brief blurb by the station's program director, Stan Edwards. Anyone out there have more info about this one?


<! - # - no ASIN 09/18/15 >
Various Artists "WWVA JAMBOREE USA: PRESENTING TWELVE STARS OF JAMBOREE, USA" (Jamboree USA Records, 1969-?) (LP)
While the Louisiana Hayride in Shreveport and Missouri's venerable Ozark Jubilee were legendary as incubators of national country stars, and the Grand Ole Opry was seen as the place you went when you'd really made it, Wheeling, West Virginia's WWVA really seems to have been a haven for lesser-known artists, and one of the last holdouts of an earlier era when local radio and TV supported vibrant regional country scenes. The careers of countless musicians intersect with the WWVA "Jamboree" show, including a few artists who became big stars, as well as numerous also-rans and local-only types. This late-'Sixties lineup featured a few fresh faces who seemed to be going places... The most successful was Lawanda Lindsey, who was just about to jump from the Chart label over to Capitol, where she made a few modest hit singles in the early '70s, as well as an album produced by Buck Owens. A couple of other gals on the show were hoping for similar success -- Kay Kemmer, who sings the semi-raunchy "It's Not How Long," (briefly) had a contract with Musicor and the Florida-based husband-wife duo of Gwen and Jerry Collins made at least one single for Capitol. There were also a few old-timers on the program, including folksy "Jamboree" stalwart Doc Williams and former 'Fifties hillbilly star Kenny Roberts, as well as the Blue Ridge Quartet, giving a taste of the vibrant Southern Gospel style that was a strong undercurrent in the country scene. Somewhere in between were the many hopefuls, some of whom had made singles or albums for small indie labels, including guys like Kenny Biggs, Chuck Burdett, Bud Cutright, Gus Thomas and the duo of Skinney Clark and George Adams, whose track, "After You," sounds a lot like the Statler Brothers. All in all, a swell album that gives a nice snapshot of the humble but independent country scene that still existed outside of Nashville's orbit.


<! - no ASIN 07/31/16 - #JUSA-101 - 1970-? Side 1 1. Gus Thomas - Anything Goes For The Love Of Rose 2. Lawanda Lindsey - Wave Bye, Bye To The Man 3. Kenny Roberts - You Left Too Much 4. Jimmy Stephens - Close To You 5. Doc Williams - Betty Zane 6. Bud Cutright - Rosewood And Teardrops Side 2 1. Blue Ridge Quartet - It's Different Now 2. Gwen & Jerry Collins - Wait For The Sun To Shine 3. Skinney Clark & George Adams - After You 4. Kay Kemmer - It's Not How Long 5. Kenny Briggs - There's No Excuse 6. Chuck Burdett - Tender Loving >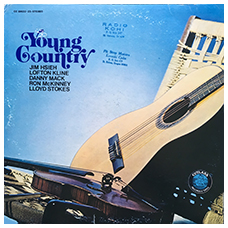 Various Artists "YOUNG COUNTRY" (Cutlass Records & Tapes, 1972) (LP)
(Produced by Billy Carr)
This custom record was probably a songwriter's demo -- recorded in Nashville, it spotlights five singers of varying degrees of obscurity mostly singing material provided by the album's producers. Pleasantly, the liner notes include brief bios of all five, so he have some idea of who they were and where they were from. Perhaps the most accomplished was Lone Star native Lofton Kline, a longtime pal of Don Williams who co-founded the Pozo-Seco Singers but left the band in 1967 and headed back to Texas. He was working a gig at Nashville's Opryland USA theme park when this record came out, and co-wrote one of the songs, "Let's Talk About It," on which he also sang lead. The other performers include Jimmy Hsieh, who was originally from China, Kentuckyian Danny Mack, Lloyd Stokes who was doing a gig at the Trio Lounge in Nashville, and Ronnie McKinney, another Texan who apparently had been in Glenn Barber's band for over a decade. The album's repertoire includes several songs by Tom Crum and Walt Beach, as well as a couple by Terry L. Knapp, and one credited to the producer, Bill Carr. Nothing you've ever heard of, though, so don't worry if none of this rings a bell. No info on who the studio crew was, either.


<! - #10022 - no ASIN 08/12/16 >

---
---