<! MP3 05/26/10, 04/17/11 > <! outside 00/00/00 > <! pix 00/00/00 > <! icons 04/17/11 > <! states 05/01/16 > <! UPDATES: 01/22/15 - added mostly everything that's solidly country - a few need more info to add 09/15/15 - proofread, caught a few boo-boos 05/01/16 - migrated to states, with some unidentified - updated/edited a few reviews 12/22/19 - update, new reviews, 208s, some pix in reserve 01/19/20 - DE-AMAZONED 06/01/20 - 06/15/20 - overhaul, pix - Connie Eaton needs own page? 02/10/21 - Fillies >
---
<! more rock?: Tom Eagles "Short Affairs" 1978 (no label 32736) Straight-forward pastoral singer-songwriter and country-rock, with fairly well-written songs hampered by Eagles´ amateurish vocals and one-man-band arrangements. Sounds like a demo album done while waiting for another, superior version. A couple of good tracks in the middle, including the fuzz-rocker "Vanilla Man". Worth checking out if found cheap. [PL] RICK EVANS (below) Debbie Ettell - briwah says "folk" MICHAEL ELLEY "THE GOSPEL ACCORDING TO COUNTRY " Steve Eaton - '70s pop songwriter, solo albums have a "country/singer songwriter" vibe Eezy Riders - rock (and country?) band from Austin Texas, Eezy Riders "It Ain't Easy To Be An Eezy Rider" (Trash Records, 197--?) (LP) Ebenezer "Tell It To Me" (Biograph) (LP) - old-timey? - acoustic trio of Allan Block, Nancy McDowell and George Wilson Cliff Edwards "Singer Of Songs" (A&M-Canada, xxxxxx) (LP) - looks good!! - Earl Edwards "...And Friends" (Triple E Records, 1987) (LP) - no ASIN 09/08/17 - with Earl Edwards Jr., Jimmy Kidd, Duke Kish, Sonny Kneller, Bill Waelchi and Sonny Kneller The Herndon Edwards Band "Travelin' All Over" (xxxxxxxx, xxxxx_ ):{_ - bc blurry - rock? Jim Edwards "Jim's Country" (Rich'R'Tone, xxxxx) - late '60s/early '70s? - no ASIN 09/2014 Jamie Eitson "When Morning Comes" (Ja-Son Records, 1979) (LP) (Produced by Robin Hood Brians & Randy Fouts) - #RHPB-317 - Southern gospel - Eitson plays rhythm guitar - covers Gary S. Paxton, Dottie Rambo - Tyler, Texas label - might not be all that country; no fiddle, steel, banjo, etc Jimmy Elledge (below) (mersh?) (1943-2912) - first recorded the title track as a single on RCA, and had a Top 40 hit (#22) in 1961 - are these re-recordings? Rick Ely (RCA) 1960s-? - #LSP-4443 Rex Endicott(?) - no ASINs 03/15/17 Danny Epps "Danny Epps" (Columbia, 1972) (LP) - how country? MIKE EVOLA & NEW EDITION "It Hurts Me" - country?? Leroy Eyler & The Carroll County Ramblers "Mr. Bluegrass, Here's To You" (Alear Records, 19--?) (LP) - #SLP-198 - from Winchester, Virginia - The Eastmen "On Stage And In Session" (1977) (LP) - 208 - Southern gospel group from Larisdale, PA >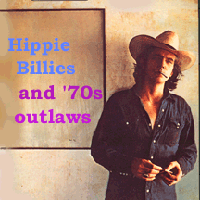 LOCALS ONLY: This is a guide to independent and off-the-radar country musicians from the 1960s, 1970s and early 'Eighties, including hometown performers working in regional oprys, jamborees, dude ranches, casinos, pizza parlors and lounges. They included longhaired country-rockers, red-dirt outlaws, Nashville hopefuls and earnest amateurs, as well as the more country-oriented artists in the bluegrass and southern gospel fields. Many of these musicians toured nationally or regionally while others were strictly hometown folks. These are the people who are often overlooked in the history books but who contributed their talents, hopes and dreams to the country music world, and the aim of this guide is to keep their memories and their work alive. Comments, corrections and suggestions are always welcome.


This page covers the letter "E."





---
HICKS, HIPPIEBILLIES & NO-HIT WONDERS:
A | B | C | D | E | F | G | H | I | J | K | L | M | N | O | P | Q | R | S | T | U | V | W | X, Y & Z | Compilations | State-By-State

---
About This Guide | Thanks | Other Hick Music Styles

---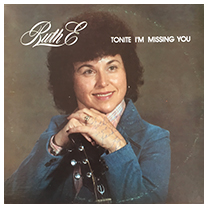 Ruth E "Tonite I'm Missing You" (Melody Hill Records, 1981-?) (LP)
(Produced by Ed Cleek)
Dunno why she went by a stage name, but singer "Ruth E" was actually Mrs. Ruth Cleek, a gal from Kingsport, Tennessee, up in the far northeastern corner of the state. She's backed by a band called Flat Creek Revue which had released an album of their own a couple of years earlier; on their album they played a lot of country covers, although here the repertoire is packed with originals penned by Flat Creek Revue's lead singers Bobby Schaffer and Carter Stanley. (Leading, perhaps to some confusion about whether this is bluegrass music: the famous bluegrass icon Carter Stanley had passed away in 1966, and the originals here were written by Flat Creek's lead guitar player....) There are also a few cover tunes on here, notably oldies from folks such as Pee Wee King, Ray Price and Hank Williams, as well as a version of Kris Kristofferson's "One Day At A Time," which gives you a sense of where Ms. Cleek was coming from .


<! - #MH-81-01 >


Eagles - see artist discography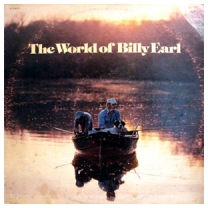 Billy Earl "The World Of Billy Earl" (Shade Tree Records, 1976) (LP)
(Produced by Tom Markham & Ray Lynn)
A novelty-oriented songwriter from South Florida, Billy Earl Chapman penned all the material on this album, including tunes like "Florida, You've Been A Friend To Me," "Son Of A South Georgia Farmer," "Divorce Court" and "My First Ex-Wife." Autobiographical? Could be. He recorded this session in Jacksonville, with a studio crew that looks like it was all locals... Fans of Bobby Bare might like this one: he's compared to Bobby Sr. in the liner notes.


<! - # - no ASIN 01/22/15 >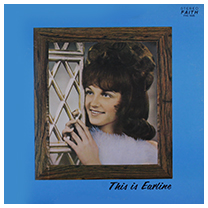 Earline "This Is Earline" (Shade Tree Records, 197--?) (LP)
(Produced by Jerry Sims)
Country gospel with vocals by Earline Scevers, daughter of Rev. Thurman Scevers, from Springfield, Oregon. Earline and her family scampered down to Modesto, California to record this album at the studio of Jerry Sims, with help from bassist Bill Carter, of the Christian Troubadours. Carter had been splitting his time between California and Oregon, seems to have been the driver of these session, and contributes liner notes as well. Backing the young Ms. Scevers were Bill Carter on bass, Roger Ely (lead guitar), Paul Landrus (piano), and Cal Veale on drums,


<! - #FRS-1025 >
Earth Opera "Earth Opera" (Elektra Records, 1968)
(Produced by Peter K. Siegel, Dave Sanders & Roy Cicala)
Mandolinist David Grisman and singer-guitarist Peter Rowan both served serious apprenticeships with real-deal bluegrass bands in the 1960s. With Rowan fresh from Bill Monroe's band, and Grisman an old stalwart with the Greenbriar Boys and Red Allen's band, the two met in Boston and embarked on an audacious acid rock-hick twang fusion. Earth Opera was a band that was very much a product of its time, and the results were a bit murky... I have to confess, I heard these albums many, many years ago and have never gone back to revisit them. I've always had the impression that the band was actually more Rowan's baby than Grisman's, especially since the the muddled feel of these discs seems so similar to the later pop-rock efforts of the Rowan Brothers in the early '70s. Hardcore fans who are able to track these discs down may find them rewarding, but most likely these albums will merely sound like well-intentioned curiosities...


<! - # https://en.wikipedia.org/wiki/Earth_Opera >
Earth Opera "Great American Eagle Tragedy" (Elektra Records, 1969) (LP)
(Produced by Peter K. Siegel & Dave Sanders)
A similar lineup, with David Grisman, Bill Keith and Peter Rowan, a slew of their pals -- Paul Dillon on drums, bass player John Nagy, plus odd and sundry others -- even John Cale of the Velvet Underground sitting in on viola! Peter Rowan wrote four of the songs, though not the title track, nor "Roast Beef Love." Oh, them hippies.


<! -#EKS-74038 >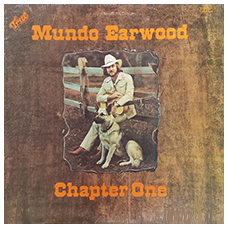 Mundo Earwood "Chapter One" (True Records, 1977) (LP)
(Produced by Jay Collier & Jack Logan)
Lone Star songsmith Mundo Earwood (1952-2014) was a Del Rio, Texas native who flirted with national fame for two decades, releasing his first single, "Behind Blue Eyes," in Nashville, way back in 1972. The song was a modest success, but became a huge hit back home in Houston. From 1972-89, Earwood placed almost two dozen songs on the Billboard Top 100, but even though he stuck to a more mainstream, non-outlaw sound, he never quite made it over the top and remained a local legend. Many of his songs that charted were only released as singles, with some such as "Behind Blue Eyes" being re-recorded for inclusion on his LPs.


<! - #T-1004 - label? year...? >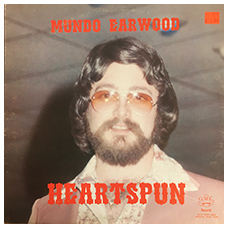 Mundo Earwood "Heartspun" (GMC Records, 1979) (LP)
(Produced by Jay Collier)
This album includes Earwood's own "Fooled Around And Fell In Love" a #25 Country single which weirdly enough is not the same song as the 1975 Elvin Bishop mega-hit, as well as "Things I'd Do For You," which peaked at #18 and was his biggest Billboard entry. He also had a sissy-sounding song on here called "Philodendron," but we'll forgive him, since Larry Hosford had already recorded a tune called "Ode To A Broken Coleus." Guys were so sensitive back then!


<! - # 1 Fooled Around And Fell In Love 2 Morningstar 3 Sometimes Love 4 Philodendron 5 Things I'd Do For You 6 My Heart Is Not My Own 7 It's Magic 8 What Gives You The Right (To Do Me Wrong) 9 My Weakness Is Stronger Than I Am 10 We Got Love >
Mundo Earwood "Mundo Earwood" (Excelsior Records, 1981) (LP)
(Produced by Jay Collier)



<! https://en.wikipedia.org/wiki/Mundo_Earwood http://www.houstonpress.com/music/rip-local-country-star-mundo-earwood-6531223 http://countrydiscoghraphy2.blogspot.com/2014/03/mundo-earwood.html > <! East Side Dave & The Pine Ridge Mountain Boys "Se Busca" (xxxxxx, 1982) (LP) Nice, straightforward bluegrass pickin'... Not to be confused with the "wacky" radio deejay of the same name. - bluegrass only? - #6828 - no ASIN 01/20/15 - though there are other CDs - album reviewed in the Reading Eagle newspaper, August 22, 1982 - band formed in 1981 by banjo player Dave Klein, with Mike Henne on guitar, Rich Schmehl bass and Rod Hill on fiddle. From Reading, Pennsylvania http://readingeagle.com/weekend/article/berks-country-fest-unites-music-food-and-the-community&template=mobileart East Side Dave & The Pine Ridge Mountain Boys "Pleased And Proud To Be Here" (Mountain Laurel, 1984) (LP) >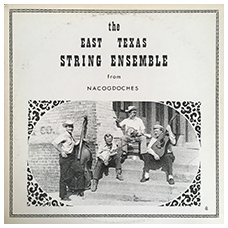 East Texas String Ensemble "...From Nacogdoches" (RHB Studios, 19--?) (LP)
This Lone Star twang quartet was originally made up by four faculty members at Austin State, who started their band for a performance at the 1968 convention of the Texas Folklore Society. The pickin' perfessers were Francis Edward Abernethy, Charlie Gardner (on fiddle, later replaced by Ronnie Wolfe), Tom Nall and Stan Alexander... They played a mix of bluegrass and old-timey music and in case you're wondering, they wanted you to know that in Texas, it's pronounced "strang insamble," and sticking to this was a point of pride for the band. (BTW - I wonder if this was the same Stan Alexander who recorded an odd little album called Remember Me in the early '80s... Anyone know for sure??) Anyway, some fun stuff from 'way back when.


<! - # - all bluegrass & old-timey standards - '70s edition listed as a reissue - pronounced "Strang Insamble," ... and (?) Gardner's obit: http://www.legacy.com/obituaries/dailysentinel/obituary.aspx?pid=166456134 >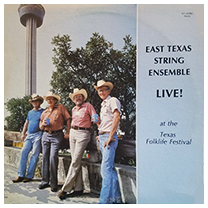 East Texas String Ensemble "Live At The Texas Folklife Festival" (E-Heart Press, 1982-?) (LP)
I honestly don't know when either of these albums came out -- neither bears a release date, alas. Same lineup as the first album, though, and a fun mix of honkytonk country ("Backslider's Wine," "Tonight The Bottle Let Me Down," "The Wild Side Of Life") and old-fashioned tunes such as "Old Joe Clark," "Life's Railway To Heaven," and -- just because -- another rollicking version of "Orange Blossom Special." BTW, another point of interest includes Tom Nall's late-life act as a "chili ambassador" and chuck wagon cook at various cowboy culture events -- these guys seem like they were a real hoot!


<! - #EH-102982 - 1982? per cat#? >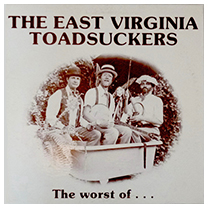 The East Virginia Toadsuckers "The Worst Of..." (1980) (LP)
(Produced by Bill Roper)
Novelty songs galore from the folkie/old-timey trio of Howard Garner, Jack Glover and Howard Ozmon, including tunes such as "Peaches In A Can," "Ant Between Your Toes," and "Income Tax Number," as well as covers of Shel Silverstein's "Masochistic Baby" and "The Funny Farm," by Homer & Jethro. The band was first formed in 1971 and stayed together for about twenty years, though I think this was their only album.


<! - old-timey(?) trio of Jack Glover, Howard Garner, Howard Ozmon - no ASIN 03/06/15 http://www.discogs.com/East-Virginia-Toadsuckers-The-Worst-Of/release/6394897 - novelty songs-o-rama - check discogs for titles Banjo – Howard Garner Bass – Joe Briggs Drums – Jack Glover Guitar – Howard Garner Mandolin – Howard Garner Piano – Jack Glover Recording Supervisor – Bill Roper (2) Violin – Robin Farmilo Howard Ozmon obituary: http://funeralinnovations.com/obituary/128218/Howard-Ozmon/ http://www.fredhunters.com/obituary/128218/Howard-Ozmon// "...HOWARD A. OZMON, JR., 84, passed away on September 6 in Naples, FL at Physicians Regional Hospital. He was born in Portsmouth, VA of Howard A. Ozmon and Anna (Lynch) Ozmon and graduated from St. Paul's and St. Joseph's Schools in Portsmouth. Howard was awarded an AA degree from St. Bernard Junior College (Alabama), BA in philosophy from the University of Virginia (1954), MA in comparative education (1957) and an Ed.D in philosophy of education from Teachers College, Columbia University (1962). Dr. Ozmon taught in public schools in New York and New Jersey and several colleges and universities, including the University of Virginia and Virginia Commonwealth University, from which he was awarded the title Professor Emeritus on his retirement. He was also chairman of the Department of Education at Chicago State University. He was the author of many books and articles dealing with philosophy of education, including a very popular college textbook, Philosophical Foundations of Education, first published in 1976, and now in its 9th edition with Merrill-Prentice Hall. He was also a prolific writer of novels, short stories, plays and books for children. While at Virginia Commonwealth, he was a founding member, and played and sang for 20 years, with the East Virginia Toadsuckers band, which performed at county fairs and other venues throughout the state. Howard was also a US Army veteran, serving in 1951-53, during the Korean War." >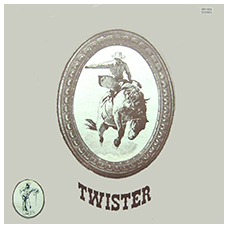 Steve Eastin "Twister" (Bronco Music Company, 1972) (LP)
(Produced by Keith J. Seiler & Dick Hart)
A singer from New Mexico, Steve Eastin headed out to California to cut this album at Bell Studios in Hollywood -- he plays mandolin, banjo, guitar and dobro(!) with lead guitar by Larry Padilla and bassist Dana Jakubowski also playing several other instruments. Apparently Eastin was working as an actor in a B-movie called "Twister" when he got the chance to make this record... not much info available about the movie, either, or Eastin's short-lived acting career.


<! - #BR-1000 - Steve Eastin (mandolin, banjo, guitar, dobro) - Dana Jakubowski (bass, mandolin, banjo, guitar) - Larry Padilla (lead guitar) - album came out of the filming of (an unreleased?) movie called Twister; Eastin was an actor http://www.imdb.com/name/nm0247611/?ref_=tt_cl_t1 - (I think this is him, though no info on that Twister movie...) - also a Twister soundtrack (?) B00414RHUC >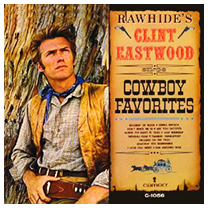 Clint Eastwood "Rawhide's Clint Eastwood Sings Cowboy Favorites" (Cameo/Collector's Choice, 1963) (LP)
Are yuh feeling lucky, punk? Well... are ya? If so, you might take a gamble on this novelty reissue of a full-length album (plus bonus tracks) that young Clint Eastwood recorded in 1963, when he was cast as cowpoke Rowdy Yates, on the TV show Rawhide. The repertoire is mainly old cowboy ballads, though the music is orchestrated pop, in keeping with the times. I wouldn't say Eastwood was the most arresting singer, and the arrangements are pretty placid, but you can hear his personality come out a little bit here and there... A cute old curio.


<! - # >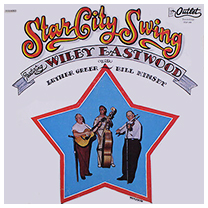 Wiley Eastwood "Star City Swing" (Outlet Recordings, 1977) (LP)
(Produced by Ron Shively & Allen Mills)
Western swing fiddler Wiley Eastwood (1904-1977) was born in Wytheville, Virginia and played local gigs at dance halls and other venues in Roanaoke and around the state, though this was apparently the only record he ever made; Mr. Eastwood passed away in April, 1977, just before the album was scheduled to be released. He was joined on a set of country and swing oldies by guitarist Luther Greer and Bill Kinsey on bass, fellow old-timers with a feel for the style.


<! - #STLP-1009 - no ASIN 11/29/17 >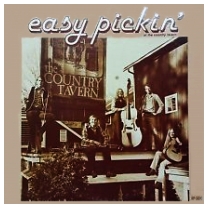 Easy Pickin' "Live At The Country Tavern" (Easy Pickin', 197--?) (LP)
Not to be confused with the Easy Pickins bluegrass band (below), Easy Pickin' were a bluegrass group hailing from Stamford, CT, and are recorded here playing at the Country Tavern restaurant, where they performed regularly for over twenty years. The group is led by singer Barbara Allen, along with bassist Linda Shackleford and banjo plunker Joe Knowlton, as well as Bill Allen on guitar and Dave Rausher playing mandolin. They had an intriguing repertoire, with lots of bluegrass standards, as well as contemporary country and pop-AOR hits such as the outlaw anthem, "Luckenback, Texas," the Kendalls' classic "Heaven's Just A Sin Away," Keith Carradine's "I'm Easy," Harry Chapin's "Circle" and Paul Anka's "It Doesn't Matter Anymore." Banjoist Knowlton was also in the folk duo, Joe & Bing, who recorded several albums in the '60s, and was apparently still gigging with Easy Pickin' in the early 1990s.


<! - #EP-001 - band, article (CT) >
Easy Pickin' "Winning Combination" (Xerox Records, 19--?) (LP)

Easy Pickins "In On The Edges" (Noble Records, 19--?)
Not to be confused with the Easy Pickin' band (above) these Rust Belt bluegrassers hailed from Pontiac, Michigan, and featured the lineup of Nadine Toles, Rick Toles, David Williams and Jim Williams... The set list includes a bunch of Noles and Williams originals, as well as a handful of traditional tunes. Not sure when this one came out -- they thank their guru in the liner notes, which sounds so early 'Seventies, but the cover photo looks suspiciously early '80s.


<! - # - (MI) tracks >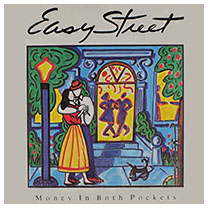 Easy Street String Band "Money In Both Pockets" (Prairie Schooner Records, 1980) (LP)
Old-timey stringband-retro stuff, recorded in Bloomington Indiana, though released on a label from Saint Louis, Missouri.


<! - # - http://www.frankhall.info/musical-history-bands.html - (IN) >


Connie Eaton - see artist discography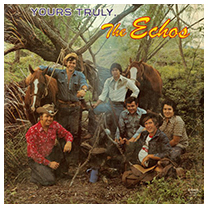 The Echos "Yours Truly" (Echo Records, 1976-?) (LP)
(Produced by The Echos & Joey Lopez)
This was a six-man band from Seguin, Texas playing both country and rock... The Echos formed in 1974, with a lineup that included Rudy Castro, Roy Richter, Carlos Orosco, Bobby Roberts, Adolph Schaefer and Jim Wiley... Though they cover a few hits, such as "Wasted Days And Wasted Nights" and "Squeeze Box" by the Who, there's also some noteworthy original material, including "I Know What She Was Going Through" by Bobby Roberts and "Oh Lord How I Need Her," written by Jim Wiley. The sessions were recorded at San Antonio's ZAZ Studios, a fabled local haunt that pressed custom records for countless local artists in a variety of genres. There's no date on the album, but it's from at least 1976, based on the newer songs they covered; the group released at least one additional single, "Teardrops In My Heart," a bilingual ballad which came out in 1977, under Orosco's name.


<! - #LP-1001 - NOTES >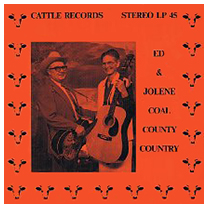 Ed & Jolene "Coal County Country" (Cattle Records, 1983) (LP)
(Produced by Rudy Q. Jones)
That would be Coal County, Oklahoma, where Ed and Jolene Bullard owned a small farm and some cattle... They were true amateurs who had only started taking their music seriously late in life... But by the time they cut this disc for the German specialty label Cattle Records, they had landed a few infrequent gigs at regional "opry" shows such as Georgetown, Texas's Saturday Night Jamboree and the Bluegrass Opera Barn in Stillwell, Oklahoma. All the songs on this album were originals, penned by Mr. Bullard; he plays dobro and guitar, Mrs. Bullard played guitar, with backing by Buck Thetford (lead guitar), Wayne Martin (rhythm guitar) and Rudy Q. Jones (bass, dobro and fiddle). Jones also recorded these sessions at his studio in Tecumseh, OK.


<! - #LP-45 - (OK) >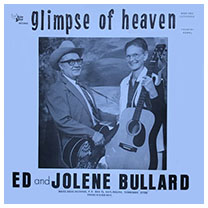 Ed & Jolene "Glimpse Of Heaven" (White Dove Records, 1985) (LP)
(Produced by Rudy Q. Jones)
A gospel set, with backing from producer/multi-instrumentalist Rudy Q. Jones, vocalist Debbie Kirkpatrick, Vern Siemens on lead guitar, and perhaps most intriguing, hillbilly old-timer and Starday albummaker Lonnie Glosson on harmonica. Originally from Oklahoma, Rudy Jones had recorded an album or two of country gospel himself, and was best known as a dobro picker and luthier -- at some point he moved to Florida, possibly sometime after this album.


<! - #WDR-1043 >

Ed & Jolene "Country Boy With Country Song" (Coal County Country Records, 19--?) (LP)
(Produced by Ben McCuller)
Not sure when this one came out -- there's no date on the disc -- but it's a whole different group of musicians joining the Bullards, including multi-instrumentalist Don Cox, Tom Gamble on banjo and Ted Hudson on bass. The Bullocks give their home address in Tupelo, Oklahoma, a teeny place on the way to Ada. As far as I know the pickers were also all locals, maybe from Oklahoma City or thereabouts. The liner notes tell us this was Ed & Jolene's third album: anyone know if they made more?


<! - # N/A - third album - no date, no # >

Eddie & Bonnie "Our Most Requested Songs" (Big M Music Company, 1976) (LP)
This couple from East Okoboji, Iowa (near Spirit Lake) seem to have been performing together since at least the late 1960s, though as far as I know these late-'Seventies releases were their only LPs. Although their records and show listings didn't include their last names, I think they might have been Eddie and Bonnie Birchmier. As suggested by the title, their repertoire was mostly oldies and popular country hits.


<! - # - no ASIN 03/07/17 - (IA) >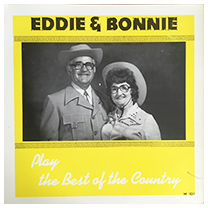 Eddie & Bonnie "...Play The Best Of The Country" (Big M Music Company, 19--?) (LP)
(Produced by Johnny Durham)
This album includes early '70s songs such as "Me And Bobby McGee," "Never Ending Song Of Love," "Before The Next Teardrop Falls."


<! - #M-101 - no ASIN 03/07/17 >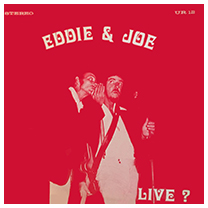 Eddie & Joe "Live?" (197--?) (LP)
Not to be confused with the 'Sixties soul-folk duo Joe & Eddie, these fellas from Hendersonville, Tennessee -- Eddie Seals and Joe Grant -- were a country comedy act that stayed together through the 1970s and early '80s. They seem to have mostly worked in clubs and lounges in the Nashville area. Previously Grant and Seals had been in an early '50s vocal group called the Rhythmaires, along with Don Walker and Sonny Kirkland.


<! - #UR-12 B00FHJ1UN0 >

Eddie & Joe "Live? Second Edition" (1975) (LP)



<! - #UR-13 - 1980-s(?) country comedy - dressed as archetypical "hillbilly" clowns - Side Two is called "The Grand Ole Opry Routine" - Recorded Dec. 27, 1974 before a live studio audience in Nashville,Tenn. A1 Gospel Medley A2 Today I Started Loving You Again A3 For The Good Times B1 The Grand Ole' Opry Routine >

Eddie & Joe "Live? Third Edition" (1982) (LP)
(Produced by Bobby Francavillo & Mark Morell)
By their third album they had dropped the hick image and looked solidly '80s... This is another live set, recorded in a Nashville club called the Embers Showcase in May of '82 with a small band that included bass, guitar and Eddie Seals' son Jay Seals on drums.


<! - #UR-14 - no ASIN 10/02/18 >

Eddie & Joe "Live? Fourth Edition" (198--?) (LP)



<! - #UR-15 - no ASIN 10/02/18 - same lineup as the previous album - Side Two includes a slew of impressions, including Glen Campbell, Johnny Cash, George Jones, Buck Owens and actor Gabby Hayes - wrongly ID'd as 1970 on dc - that's because of a photo caption of them IN 1970 >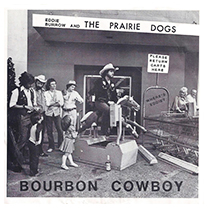 Eddie Burrows & The Prairie Dogs "Bourbon Cowboy (EP)" (Dogtown Records, 1980) (7")
Honorable mention goes to this short-lived SF Bay Area alt-country crew, who recorded this snazzy EP with the help of pedal steel whiz Joe Goldmark. Hailing from the hinterlands near Half Moon Bay, this loose-knit ensemble was helmed by brothers(?) Skip Holcombe and Todd Holcombe, who wrote three of the four songs on the disc, including two excellent tracks on Side One, "Countin' The Days" and "That North Texas Summer," both written by Skip Holcombe and both of an unusually high quality for indiebilly of this era. They also cover an R. C. Bannon song, "Rosie Or The Rodeo," with solid musicianship and presentation throughout. Goldmark's steel work is particularly nice on these tracks, adding intricate riffs and skillful allusions to a variety of styles. Too bad they never made a full-length, but these tracks are worthy of excavation. (The fourth track, "Madeline," was re-released a few years later on another single under Skip Holcombe's name, though it looks like it's from the same session as this EP.) Eddie Burrows, by the way, was a made-up character, although no one in the band claimed to be Eddie -- instead, they would apologize for Eddie not showing up to the recording sessions, etc. This is a nice one!


<! - # - no ASIN 08/22/16 - no info online! Holcombe also recorded some kids' music, as "Teacher Skip": www.skipnkids.com - kaput 08/22/16 http://www.cdbaby.com/cd/teacherskip >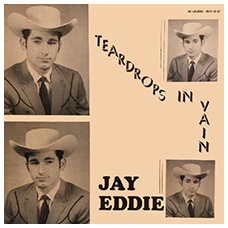 Jay Eddie "Teardrops In Vain" (K-Ark Records, 19--?) (LP)
A serviceman in the US Army at the time this album was recorded, Jay Eddie was born in Lancaster, Pennsylvania but was stationed at Fort Jackson, South Carolina when he decided to pursue a career in music. As a teen, he did some amateur performances, but it was while in the armed forces that his first real gigs: in 1969, Eddie appeared on South Carolina TV station WOLD, and then got a steady gig on WBLM, in Datesburg, and had plans to return to Pennsylvania when he got out, and start a new band there. The repertoire on this album includes some Hank Williams covers, along with several songs I believe are originals, such as "Temporary Escape From Reality." I'm pretty sure "Jay Eddie" was a stage name -- I couldn't find info on him online -- and unfortunately, there are no composer credits on the LP, so no clues there either.


<! - #K-6022 - no ASIN 09/04/17 - born February 13, 1948 in Lancaster, PA >
Ronnie Eden "Midnight Lady" (Kira Records, 1975) (LP)
Another uber-indie offering from mid-'70s New Mexico, this has a pretty strong country feel to it, with pedal steel and fiddle firmly in the middle of the mix. As a songwriter and performer, Ronnie Eden was undeniably emphatic and sincere, but also fairly limited. None of the songs stood out as all that striking or well-defined, and the all-locals backing band has a similarly well-meaning but amateurish feel. (Pedal steel player Gary Null is a standout, but I'm a sucker for pedal steel... Also, I'm pretty sure he's not the same guy as the conservative radio personality Gary Nulle, but I wouldn't put any money on that bet...) Anyway, if you like indie-obscuro-private artist just based on authenticity alone, this is a nice, modest, purely local little record that you might find satisfying... Also, you sure can hear the Arizona accent here: Eden sounds a lot like his indiebilly contemporaries in Dusty Chaps and Chuck Wagon & The Wheels. I'm also a little curious about the Jim Green listed in the credits as having contributed several songs, although he was apparently not in the band... Anyone know more about him?


<! from Albuquerque, New Mexico; almost all originals by either Ronnie Eden or Jim Green (Green was apparently not in the band though...) No producer credit >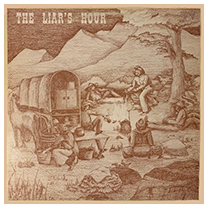 Travis Edmonson & Bill Moore "The Liar's Hour" (Latigo Records, 1975) (LP)
This album features narration by real-life cowboy Bill Moore and music by Travis Edmonson, a veteran 'Sixties folkie formerly of the Gateway Singers and the popular duo Bud & Travis. They recreate the feel of the round-robin, cock-and-bull song-and-joke sessions of cowboy campfires at roundup time. The album has a particularly Arizonan feel -- Edmonson grew up in Nogales, and several of the songs are from Arizona artists. The humor-filled set includes a lot of obscure selections, along with the title track, an original song written by Edmonson that captures the essence of the campfire ritual. A nice one for fans of the genre!


<! - #32286 - date per: http://www.travisedmonson.com/liars.htm >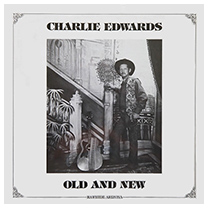 Charlie Edwards "Old And New - Rawhide, Arizona" (Crystal Records, 19--?) (LP)
(Produced by Sue Overson & Jim Walden)
Another independent offering from Phoenix, Arizona... Edwards was born in Indiana but moved to Arizona as a child in 1936. He was a former championship fiddler and played music locally for a number of years. Two originals on this record are composed by "T. Gayle" while the album also includes covers of a bunch of hard-country standards... stuff by Hank Williams, Waylon Jennings and Pee Wee King. There's also one track written by the album's arranger, Dale Stuart, though none are credited to Edwards himself. (BTW- anyone know if T. Gayle was actually Tommy Gayle, the guy who was briefly in the Denton, Texas garage band the Chessmen??)


<! - # - from Mesa, Arizona - tracks (AZ) >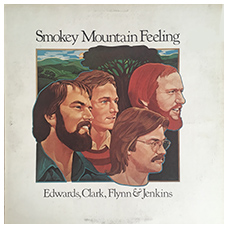 Edwards, Clark, Flynn & Jenkins "Smokey Mountain Feeling" (Hubbard Records, 1977) (LP)
(Produced by Fred Hubbard)
This was an early incarnation of the North Carolina band, Cullowhee, a group that started as a trio in 1974, and released a second album a few years later, in 1980. At this point the lineup was more or less complete, with Mike Clark, Terry Edwards, Sandy Flynn, Thom Jenkins all on board; later on, producer Fred Hubbard would be counted as an official member, as would Woody Jenkins, who I assume was related to Thom.


<! - #683977 - tracks: Smokey Mountain Feeling; Natural Mountain Woman; Old Man of Sylva; Ring of Keys; A Little Rhythm and a Melody; Dargoyn; Barnyard Buckdance; Lonely Winding Carolina Road; Rub-a-dub; Thinkin' About My Woman; Wooden Soldiers; Peace on the Mountain. > <! Durwood Edwards - harmonica player - in Loretta Lynn's band from 1979-84 - appeared in The Coal Miner's Daughter as part of the "The Coal Miner's Band" I began playing folk type music in 1963. Began learning bluegrass at college in 1964 (during the heart of the revival of worldwide interest in bluegrass). Performed with the New Deal String Band 1967, 1971-72. Loretta Lynn 1979-1984. Have also appeared with Joe Stuart and the Sauceman Brothers, as well as Josh Graves. (own bio) >
Hal Edwards "Rollin' Country" (Stylist Records, 1971) (LP)
(Produced by Bob Ashton)
Edwards appears to have been from Sterling, Colorado, backed by an all-locals, Denver-area band -- they recorded in Nashville, but without all the usual hired-hands Music City superpickers. Half the songs on here are Edwards originals, with one more by producer Bob Ashton (who contributes the oddly-titled "I Can't Be One Of Two Anymore").


<! - # - no ASIN 01/22/15 - date per BB >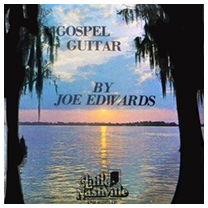 Joe Edwards "Gospel Guitar" (Little Nashvilles Records, 1975) (LP)
(Produced by Joe Edwards & Don Sheets)
An early souvenir of the Little Nashville Opry in Indiana, featuring the house band's lead guitar player, Joe Edwards, who also played some find fiddle. No other pickers are listed, though a vocal quartet led by Little Nashville stalwart Marti Mae gets a credit on the back.


<! - #LNR-072975 - #CDM-22874 - Marti Mae, Scott Rolfe, Maria Sheets, Doug Horn (vocal trio) - did Edwards play all the instruments? pictured playing guitar, fiddle _edwards_joe_1975_gospel-guitar.jpg - (IN) >


Jonathan Edwards - see artist discography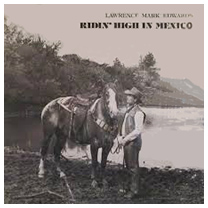 Lawrence Mark Edwards "Ridin' High In Mexico" (Buffalo Thunder, 1984) (LP)
(Produced by Lawrence Mark Edwards)
From Duncan, Oklahoma...


<! Steve Libbea, bass & guitar - more rock/pop? no country instruments like fiddle or steel - no ASIN 04/04/15 - no info online - synth and flute - no pedal steel SIDE 1: RIDIN' HIGH IN MEXICO SET ME FREE I CAN'T WAIT EL TORO SIDE 2: ROCK 'N' ROLL SINGING MAN CAROLINE I'M TEXAS BOUND LET'S BE FRIENDS >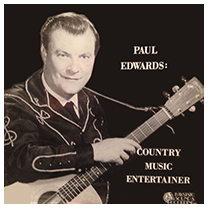 Paul Edwards "Country Music Entertainer" (WAP Records, 1980) (LP)
(Produced by Paul Edwards & William P. Arnold, Jr)
A country DJ from Springfield, Massachusetts, Paul Edwards also apparently performed at the WWVA Jamboree and on the Opry at some point... The repertoire on this album is all oldies, stuff like "Wreck Of The Old 97," "The Cat Came Back" and "Blue Eyes Crying In The Rain," though there are a few standout titles, such as "Don't Be Angry," "Battle Of Armaggeden"(sic) and "Grand Ole Opry Show Playin' Somewhere."


<! - #NR-11793 - second label name: Bay State Sound And Recording >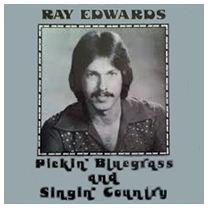 Ray Edwards "Pickin' Bluegrass And Singin' Country" (JRE Records, 197--?) (LP)
(Produced by Ray Edwards & Chuck Haines)
A bluegrass picker from North Carolina, multi-instrumentalist Ray Edwards started out in a group called the High Country Boys, and went on to form his own band, Southbound, and to win several regional and national awards in the early '70s. From Winston-Salem he made his way to Nashville, where he worked as a sideman for Jeannie C. Riley, and most notably for Tom T. Hall, who hired Edwards to work in his tour band, The Storytellers, as well as a regular gig on Hall's weekly "Pop Goes The Country" program. This album was recorded at Hall's Toy Box studios in Nashville with a whole slew of folks playing on various tracks -- in addition to country session players such as Ray Edenton, Buddy Emmons and Dale Sellars, there are a bunch of bluegrassers, most notably Blaine Sprouse, who plays fiddle on several tracks. Edwards himself plays banjo, mandolin, pedal steel, dobro, bass and guitar -- one imagines there were a lot of long nights and multi-tracking involved. About half the tracks are actually instrumentals, but not everything here is bluegrass, per se, and on the straight-up country tunes, Edwards proves to be a durable, robust '70s-style countrypolitan crooner, sounding quite a bit like John Conlee on a tune or two. Four songs are credited to his boss, Tom T. Hall, including the album highlight, "I Flew Over Our House Last Night." Four tracks are credited to Ray Edwards, all instrumentals, and another Tom T. crony, Gary Edwards (of Mercury Records) slips in a tune called "Just Too Hard To Find." The bluegrass stuff is okay; the country songs are pretty groovy.


<! - #NR-11944 - no ASIN 08/16/18 - no date, but liners mention championship awards in 1974; cover photo looks 1976-ish >


Stoney Edwards - see artist discography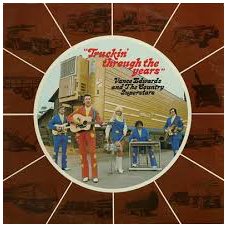 Vance Edwards & The Country Superstars "Truckin' Through The Years" (Super Star Records, 1973) (LP)
Known for writing the novelty number, "Trucker And The UFO," California's Vance Edwards also worked as a producer, though mostly with pretty off-the-radar artists. Edwards tried to carve out a niche for himself as a trucker-themed singer, ala Red Sovine, but this album and a few singles seem to have been the sum of his work.


<! - # - couldn't find much info online - produced Horton Sisters single (see gals) - was he also the actor? http://www.imdb.com/name/nm0532057/bio?ref_=nm_ov_bio_sm >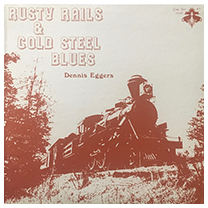 Dennis Eggers "Rusty Rails And Cold Steel Blues" (Lady Jane Records, 1984) (LP)
An odd, flawed album, one that could charitably be tagged as "outsider" art. I dunno the story behind this one, but songwriter Dennis Eggers was clearly very serious about his music -- he booked sessions with some top studio talent, including pickers such as steel player Doug Jernigan, drummer Jerry Kroon, and guitarist Bruce Watkins, along with others who may have been from Eggers' own band... The record looks cool, too, with its train-oriented album art, but even with the legit country vibe running through the music, I have to confess, I really couldn't get into this one. The songs seem rambling and half-formed, the music is kind of lax, and Eggers' vocals... Well, they don't work for me. I'll leave it at that. Not sure where he was from, either... This was recorded at a studio in Colby, Tennessee (which might be a small place near Pigeon Forge) and there's a label address in Del Rio, Tennessee, and even tinier place near Knoxville -- maybe that was where Eggers was at the time? Anyway, I had high hopes for this one, but found it to be maybe a little more on the folkie side of things, and also a bit too "private" a private record for me.


<! - #LIR-4884-ST - recorded in Colby, TN - - same as Dennis E. Eggers, who made a 2011 CD, Too Close To The Blues? B005F65DI8 >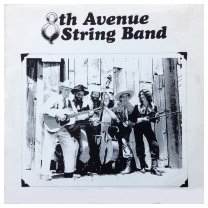 Eighth Avenue String Band "EASB" (1981) (LP)
Chico, California's long-lived Eighth Avenue String Band was an amiable bluegrass/hillbilly swing band with a repertoire that spanned from Bill Monroe and Don Reno to numerous Tin Pan Alley oldies such as "Sheik Of Araby" and "My Blue Heaven," with a highlight being their cover of Reno & Smiley's "Country Boy Rock'N'Roll." There are also a few singing cowboy tunes, all sung by a feller named Rick Crowder, who went on to specialize in the style, taking on the persona of Sourdough Slim, and performing comedic routines on the "Western music" circuit. This early live album is pretty rough-hewn though rambunctious, performed with maybe a little more enthusiasm than panache, but fun nonetheless. They recorded several albums and a version of the band was still around decades later, playing bluegrass festivals and local events...


<! ASIN is for "On Stage" album - is that this one, or another? >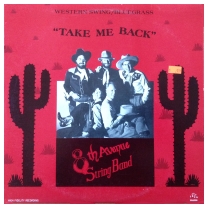 Eighth Avenue String Band "Take Me Back" (Ashland Records, 1983) (LP)
(Produced by Eighth Avenue String Band)
An excellent album, probably their best. The music is mostly acoustic swing, with a trace of bluegrass in the mix... This time around the boys are joined by a gal singer, F. Theo Brozowsky, who's a little rough-edged but lively and fun. The whole record has a nice vibe, with the enjoyment of the musicians -- and their considerable talent -- coming through in buoyant, relaxed performances. Recommended!


<! pic is in storage >
Eighth Avenue String Band "Stirrin' Up A Ruckus" (EASB, 1984) (LP)



<! - EASB-004 >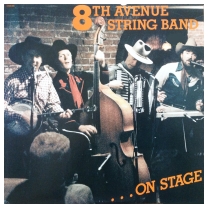 Eighth Avenue String Band "On Stage" (Ashland Records, 1986) (LP)
(Produced by Rick Dugan & The Eighth Avenue String Band)
A nice album, gathered from live performances in clubs, campus gigs and crafts festivals held in Berkeley, California, Davis, Fresno and Stockton...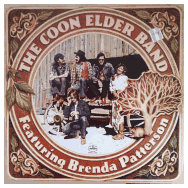 The Coon Elder Band "...Featuring Brenda Patterson" (Mercury Records, 1977) (LP)
(Produced by Jim Ed Norman)
Bandleader Coon Elder was a regionally popular figure from Memphis, mixing swampy white soul with country twang and chunkier Southern rock... This was his only album, and was also a showcase for singer Brenda Patterson, who had previously recorded three albums as a solo artist -- her throaty, bluesy style draws this album into Tracy Nelson/Maria Muldaur territory, while Elder's roadhouse rock'n'soul has a slight Delbert McClinton-esque feel to it, a Southern bar-band sound, but with some Muscle Shoals soul coming out in the horn section... I suspects that working with an old-time mainstream Nashville producer like Jim Ed Norman is partly what gives this album its mellow feel, though there are still some gritty lyrics and a distinctly rootsy undercurrent. For country fans, highlights include "Send Him Home To Mama," the bluesy "Grinnin' My Blues Away," and their version of "I Ain't A Cowboy (I Just Found The Hat)," one of the great musical satires of the '70s urban cowboy scene. An eclectic album, and a nice picture of the shifting boundaries where longhair country met Southern rock. Although Elder never made another album, he kept playing locally around Memphis, and released at least one single after this album, "The Russians Ain't Coming," on Pharoah Records. Elder was killed in a 2011 traffic accident.


<! Coon Elder "The Russians Ain't Coming" (Pharoah Records, 19--?) (7") >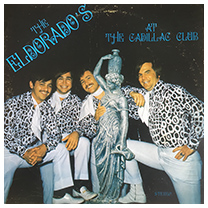 The Eldorados "At The Cadillac Club" (Nugget Records, 197--?) (LP)
These guys were the house band at an Arkansas night spot called the Cadillac Club, owned by Jim Fike. The Eldorados were a four-piece group that mixed rock oldies with 'Seventies pop and country covers, with varying degrees of lounge music goofiness. The country stuff is okay, though the rock'n'roll songs lack some of the requisite punch -- maybe they were more uninhibited playing live, I dunno. There are a couple of embarrassing moments, on songs that require higher energy or vocal finesse, notably on Bill Withers's "Lean On Me," a limp version of Mac Davis's anthemic "I Believe In Music," as well as an equally languid runthrough of "Too Late to Turn Back Now," a 1972 soul hit by the Cornelius Brothers. The Eldorados were Jim Corrons on rhythm guitar, Rick House (lead guitar), Larry House (piano), and Jim Tedford (bass and guitar)


<! - #ECC-101-A/B ~ NR-3224-1/2 - no actual address or location given for the club - liner notes by daughter(?) Terrie Fike - no info about Fike or the club on G >
The Electric Horsemen "Live Palm Springs" (DW Records, 1980) (LP)
This lounge-show bar-band played at a now-extinct Palm Springs watering hole called Lucifer's, playing clompy covers of '70s standards such as "Mamas, Don't Let Your Babies Grow Up To Be Cowboys," "Up Against The Wall, Red Neck Mother," and "Outlaw Women." This was the outlaw-era incarnation of SoCal twangster Eddie Jo Downs (1937-1993) a singer and bass player who grew up in Texas but moved to Los Angeles in the 1950s and joined the cast of the Hollywood Town Hall Party television show, becoming a stalwart of the West Coast twang scene. In the late 'Seventies he grew a shaggy old beard and formed a trio along with Billy Webb (lead guitar, banjo and fiddle) and Johnny Rico on drums. They apparently went out on the road, backing Waylon and Willie for a while, along with other stars of the era; Downs also recorded numerous singles and an album or two under his own name.


<! - #DW-1180 >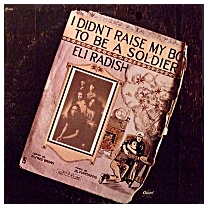 Eli Radish "I Didn't Raise My Boy To Be A Soldier" (Capitol Records, 1969) (LP)
(Produced by Roger Karshner)
The Eli Radish Band is considered, in retrospect, to be one of the seminal roots-rock/Americana acts of the hippie era, and fostered the talent of actor/producer Danny Sheridan who became friends with future "outlaw" icon, David Allan Coe. Originally a late '60s regional band from Ohio, Eli Radish scored a major label deal, but only released this one album, a topically-themed set of edgy modern covers of old war-related songs, meant as a blow aimed at the war in Vietnam. The choice for a twangy proto-jam band to mimic the agitprop antics of folks like Country Joe & The Fish seemed a little odd, and indeed, few people in the record-buying public got the joke, such as it was. The album sank like a stone, though the band plugged away, touring nationally for several years before calling it quits in the early '70s.


<! - # >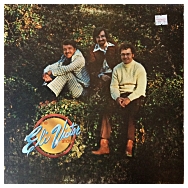 The Eli Victor Show "The Eli Victor Show" (EVS Records, 19--?) (LP)
(Produced by The Draggoo Brothers)
Negligible earnest folkie stuff from a trio of brothers -- Jim, Roy and Tom Draggoo -- who are working mostly in the Chad Mitchell Trio/Smothers Brothers mode, very retro for the time it was made (early '70s somewhere...) They cover folk oldies such as "The MTA Song" and "Abraham, Martin & John," as well as a couple of John Denver tunes and current pop tunes like Mac Davis' "I Believe In Music." I've seen this listed as a country-rock record, but that's real stretch: they do cover a Mason Proffitt song ("Two Hangmen") and lampoon Johnny Cash on a three-song, fake-live medley that ends with an unfunny cover of Mason Williams' "You Dun Stomped On My Heart." Really, I wouldn't say there's much to recommend this one, unless you're heavily into the earnest '60s folk sound and its later permutations...


<! Eli Victor "Eli Victor" (Jester Records) (LP) - earlier(??) album - listed as being from Montana >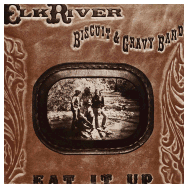 Elk River Biscuit And Gravy Band "Eat It Up" (Rancher Records, 1978) (LP)
(Produced by Arnie Christiansen)
This is one of the most obscure -- and best -- of the hippiebilly swing albums of yesteryear. Apparently these guys were from the teeny, tiny town of Emporia, Kansas, and recorded in nearby Manhattan... Truly the hinterlands of the Midwest... but man, did they rock! The band's fiddler, Mark Kline, was a first-rate talent, joined on a few tunes by local pedal steel player John Briggs as well as the band's own Roger Cook on lap steel, each of them getting in plenty of tasty licks. Lead singer Kenny Craig wrote most of the songs, holding forth in an exaggerated rural drawl that fits the music well. His name-dropping outlaw anthem, "I'm Country," is an album highlight, as is their rugged rendition of John Sebastian's "Jug Band Music." The album's only weak spot comes on the rambling "Singin' Sensation," which is about a bar-band singer who's just trying to get by, moving from gig to gig, which is a fine idea for a song, except that in one verse Craig needlessly includes the n-word in order to underscore just how hard the guy was working. (As in, "working like a...") Oh, well. But overall, this is a very impressive, very listenable, very fun set of prime '70s twang which could stand shoulder to shoulder with classics by Jerry Jeff Walker, Asleep At The Wheel, and others. I'd love to learn more about these guys... anybody out there who can chime in?


<! - # - one of the guys went into a band called The Ghost Riders >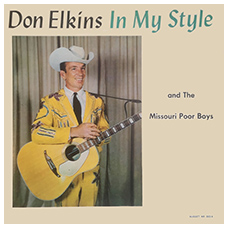 Don Elkins & The Missouri Poor Boys "In My Style" (Nugget Records, 1969) (LP)
This Midwestern combo had been around for a few years before cutting this album... Beginning in 1965, the group played on radio station KLPW, in Washington, Missouri and played shows in Owensville and other nearby towns such as Rolla and Union, Missouri, in the stretch between St. Louis and Springfield. They were regulars on the Charlotte Peters TV show in Saint Louis and also played at the Cannon Dam Opry, a musical variety venue further to the north that was still in operation well into the 21st Century. The lineup for this album included Jim Day playing rhythm guitar, Wayne Lee (lead guitar), Roy Ritchie (drums), Jim Scott (steel guitar), Bob Vickers on bass, though apparently there was a fair amount of change in the lineup over the years. The fellas travelled to Nashville to record this LP, having cut a few singles a few years earlier... I'm not sure if this is the same Donnie Elkins (below) who recorded an album in the late 'Seventies, though that disc was on an Ohio-based label, so maybe not.


<! - #NR-003-A - show notice in the Gasconade County Republican (Owensville, Missouri) September 15, 1966: "...STREET DANCE -North End Main Street MUSIC BY Don Elkins and The Missouri Poor Boys Featured on KLPW Radio" - 1969 date per Spinitron(?) - no ASIN 01/22/16 - recorded at Nugget Sound Studios in Goodlettsville, TN(??) >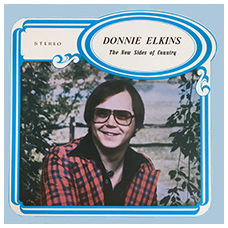 Donnie Elkins "New Sides Of Country" (Artist's Records, 19--?) (LP)
(Produced by Junior Bennett & Donnie Elkins)
A youngish-looking middle-aged guy with a deep, resonant voice, Donnie Elkins was a likeable though flawed performer... the flaw being mostly in his phrasing, which tends to be a bit rushed. He plows through the melody and drags the band along with him, so most everything is taken at a gallop. That's probably okay, though, 'cause when he slows things down, he really goes over the top with his crooning: "You're The Best Thing" is an incredibly cheesy, over-performed number that stands in sharp contrast to the country covers that lead up to it... Anyway, this disc is mostly real-deal twang, albeit with a few Nashville-style sweeteners. Plenty of thumping drums, loping bass and twangy fiddle, guitar and steel, and a good selection of tunes (a few of which might be originals, though sadly there are no composer credits...) The backing band includes Junior Bennett playing fiddle, Vic Clay on lead guitar, Joe Adams on steel, Chris Lee playing piano, Kenny Bobinger on drums and Dennis Whitaker on bass. I'm not sure if he's the same Don Elkins who led the Missouri Poor Boys (above) though it seems fairly likely. Anyway, this one's worth checking out, if you're into regional twang.


<! - # - same guy as above?? - Ohio label - Bobinger, Clay, Lee and Whitaker all also backed Andy on a different "Artist's Records" album > <! Jimmy Elledge "Funny How The Time Slips Away" (Little Darlin' Records, 1968) (LP) (Produced by Aubrey Mayhew) > <! JIMMY ELLINGTON Marc Ellington - UK folk-rock(?) w/ twang - ellington_marc_1971_reins-of-change_188.jpg >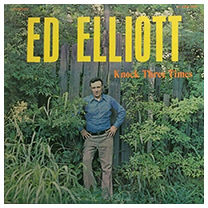 Ed Elliott "Knock Three Times" (K-Ark Records, 1978-?) (LP)
(Produced by Johnny Capps)
A Connecticut native who worked as a radio DJ in Milford, CT, Ed Elliot formed his band in 1960 and played mostly local gigs... This album is packed with cover tunes, though possibly there were a couple of originals in the mix(?) Apparently he started out in a rockabilly duo called Charley & Junior, which cut a single for MGM, 'way back in the 'Fifties. He's backed here by a solid Nashville crew, including Jack Eubanks and Dale Sellers on guitar, steel player Russ Hicks and D. J. Fontana thumping the drums.


<! - #K-ARK 6033 - 1978? : - mentioned in "Billboard's 1978 Country Music Source Book" (?? scanned, couldn't find it) https://worldradiohistory.com/Archive-Billboard/70s/1978/Billlboard-Country-Music-Source-Book-1978-1979.pdf - reissued via Bandcamp in 2013 >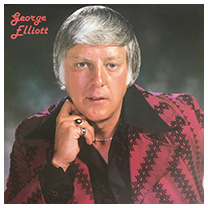 George Elliott "George Elliott" (Elite Records, 19--?) (LP)
(Produced by Fred Carter, Jr.)
This label was from South Carolina, though I'm not sure if Elliott was from there as well... Anyway, he had a bunch of hotshot studio pros backing him up -- Hoot Hester, Buddy Emmons, Charlie McCoy, Fred Carter, Jr., Vic Jordan, and a bunch of other usual suspects Nashville types. Also an interesting song selection, with what looks like lots of originals: two by Bill Price, one by Buzz Rabin, a Mel Tillis song, capped off by one of George Elliott's originals, "You Never Seen Me Cry."


<! - no ASIN 03/06/15 >

J. S. Elliot "That Woman Loves You" (Robchris Records, 1979) (LP)
Thus far, a mystery record... This was recorded in Nashville, but Elliot's origins remain obscure. Anyone?


<! - # - no ASIN 02/04/18 - bc, info nv - nothing online (G only) https://www.discogs.com/label/724037-Robchris-Records - only lists singles (including some gals) >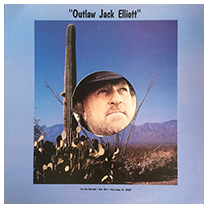 Jack Elliott "Outlaw Jack Elliot" (Six Gun Records, 19--?) (LP)
(Produced by Doyle Grisham & Jack Lowell Elliot)
Not to be confused with folk legend Ramblin' Jack Elliott, this grizzled hombre's full name was Jack Lowell Elliott (1929-1999) and he professed to have been a rodeo rider, cowboy, moonshiner, oil field roughneck and ex-con, "the original country music outlaw," as fellow musician Vern Pratt claims in his brief liner notes. Assuming it's the same guy, he also was a soldier, having served in the Army during World War Two. All the songs are credited to Mr. Elliott, although many have folk-traditional themes, with titles such as "Sundance Kid," "Badman Old Sam Brown," "Special Prison Train," and "Cherokee Jack." There's hardly any info about Mr. Elliott online, and I suspect he didn't have a full-time band or play live with any regularity... As far as I can tell, this custom album was his only recording. The songs are all originals and pursue familiar themes, mostly western cowboy ballads and such. The cover art sports a photo of a cactus-strewn desert landscape, though the record label gives an address in Key Fargo, Florida, which I believe was his home state.


<! - #SGL-1023 - (FL) https://www.findagrave.com/memorial/620362 (1929-1999) https://www.newspapers.com/newspage/133013767/ - 1992 show notice in West Palm Beach - The liner notes are by his pal, Vern Pratt, who also recorded some country stuff himself. >
Jack Elliott "The Hooker" (Annpeg Records, 1976-?) (LP)
(Produced by Jack Elliot)
I'm not sure where this indie album fits in with Elliott's other records -- before or after -- but it's another album packed with original material, including the title track, which was also released as a single. The inner label gives an address in Fort Lauderdale; the musicians aren't listed, so I'm not sure if they were local Floridians or if he booked a session Nashville.


<! - #AR-1000 - single (AR-100) from 1976 - eb copy no-art; was it a promo? - Fort Lauderdale address > <! Lee Elliott "By Request" (Firebird Records, xxxxxxxx) (LP) - looks like more of a folk-lounge guitar album "...Country Guitar/lounge/rockabilly record on the Firebird Records label out of California area, date unknown. I have done some research on Lee and can not find much out there about him other than there was one 45 record put out by a Lee Elliott in 1959 on the Space label with Rockabilly tracks. This record has some cool guitar work, some in rockabilly type style, some lounge type humorous tracks as well. " >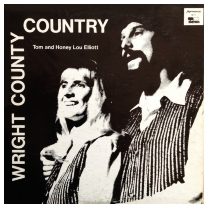 Tom & Honey Lou Elliott "Wright County Country" (Artronics/Jem Records, 1971) (LP)
(Produced by Art Boyd)
It might have been back in '71, but that big, old handlebar moustache wasn't a hippie thing, even if there was a goatee underneath it... At the time they recorded this album in Nashville, the husband-wife duo of Tom and Honey Lou Elliott had spent several years on the road as itinerant horse trainers and livestock wranglers, and decided to cut a country album kinda just for the fun of it... Originally from the tiny town of Buffalo, Minnesota, they moved all across the upper Midwest, and eventually settled down in Benson, Arizona (and, many years later, recorded a couple of cowboy/western albums celebrating their adoptive state...) But Tom Elliott's look has stayed pretty much the same: that's a real-deal cowboy face. This mostly-honky tonk album is a swell mix of cover tunes and originals, kicking off with the topically-tinged "Goodbye Saigon" -- he also wrote "Looking For Happy," both of which are great songs. The other originals come from a guy named Joe Allen, who seems to have been their contact person in Music City: the album was recorded in separate sessions in Minneapolis and Nashville, and Allen plays rhythm guitar in the Nashville crew, along with studio pros like Ken Malone, Hal Rugg and Buddy Spicher. Tom Elliott played bass and Honey Lou held down the rhythm guitar on the Minnesota sessions, but in Nashville they both just sang the songs. At any rate, this is a pretty cool record -- sometimes it sounds poorly recorded, but the music is a gas, and they sound like they had a lot of fun, particularly on a live track where Tom Elliott busts out with some fairly impressive yodeling. No fooling! Worth a spin if you can track it down.


<! #1671 - Rockford MN - no ASIN 01/20/15 - NOTES >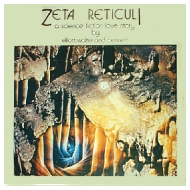 Elliott, Walter & Bennett "Zeta Reticuli" (Jam Records, 1975) (LP)
The Houston-based trio of Jerrel Elliott, Clark Walter and Gerald Bennett have kind of a cult following as purveyors of odd, esoteric Texas folk-prog twang, with overtones of '70s soft-pop and contemporary Christian music mixed in as well... From a twangfan's perspective (mine) I'm not sure there's much here to recommend these albums, but they are very DIY and obscuro, for what that's worth. Apparently the title track of this album is based on a notorious early-1960s alien abduction case... I haven't heard the album, but I gather it's rather prog-a-licious, in an acoustic-electric kinda way. (An earlier lineup of the band, with keyboard player Pat Hamilton, went by the acronym H.E.W, releasing an earlier, self-titled album on Jam Records.)


<! - NOTES >

Elliott, Walter & Bennett "Elliott, Walter & Bennett" (Jam Records, 1976) (LP)





Elliott, Walter & Bennett "You Know How I Feel" (Jam Records, 1978) (LP)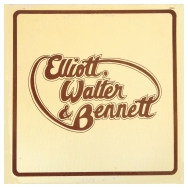 Elliott, Walter & Bennett "Elliott Walter Bennett" (Jam Records, 1979) (LP)
(Produced by Elliott, Walter & Bennett)
This album opens with a couple of truly dreadful, synthesizer-led folk-prog tracks. Yech. Then they shift into twang and novelty tunes -- the tempo picks up with some lively Texas fiddle courtesty of John Henry Adams, on the Christian-oriented "I See A Great Light Comin'," which moves into one of their Bellamy Brothers-ish vocal tunes, and a novelty number called "It," which is kind of funny despite the lackluster musical backing. Similarly, the electric guitars on "Old Rockers" fail to really catch fire. A little bit of twang threads through the rest of the record, though not enough to get me too excited. Thematically, they split their interests between romance and philosophy, with another Christian-ish tune about humanity's fall from grace ("For All The Right Reasons") but again, while they merit mention here, this still isn't what I would call a country record. Doesn't do much for me.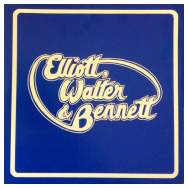 Elliott, Walter & Bennett "Elliott, Walter & Bennett" (Jam Records, 1980) (LP)
(Produced by Elliott, Walter & Bennett)
This was, possibly, the last(?) album by EWB, and I'd say for the most part it's pretty dreadful... Or, well, lackluster, or at the very least "not my cup of tea." Side One opens with some uptempo material, perky drums and group vocals that I think were aiming for a pop-country sound similar to the Bellamy Brothers, and I think these guys might have been trying for a hit. But this disc also has that lack of polished ooommpf that separates the major label hitmakers from the limited-budget little-leaguers; these guys had the intentionality, but not the unlimited studio time to make it happen. Anyway, nothing on here really connects viscerally or stylistically for me. Side Two briefly diverges into more folkie, almost twangy material, and then grinds to a halt with a couple of slower folk-prog dirges... All in all, I'd say this is skippable.


<! - # >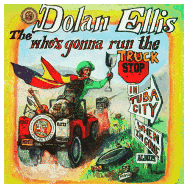 Dolan Ellis "Who's Gonna Run The Truck Stop In Tuba City While I'm Gone?" (Capo Records, 1972) (LP)
An original member of the prefab 1960s folk-pop band, the New Christy Minstrels, singer Dolan Ellis retired from the big city show biz limelight and decamped to Arizona where in the late '60s he was dubbed "the Bard of Arizona," as well as the "Official Arizona State Balladeer." You can see why when you tap into this kooky, regionally-themed set, packed with novelty numbers such as "Arizona History 101," "Goin' Home To Springerville," "Flight To Phoenix," and of course the tongue-twisting title track, a sort-of topical song which is an album highlight. In it, a henpecked husband finally has enough, packs his bags and tells his "plain bad broad" of a wife that she can run the friggin' bar by herself, and then the narrator steps in to deliver a small sermon about how "women's liberation needs a slightly different point of view," and how it's a woman's job to puff up her lover's ego so that he can, um, "make her feel like a woman." (What?? Oh come on, people, there's nothing sexist about that... it's just plain old scientific fact! Am I right, fellas? Back me up here, guys...) Anyway, there are also a bunch of songs on here that are -- to be honest -- pretty lame. The music, the vocals, the lyrics often sound forced and awkward, though the rickety nature of the album adds a DIY, so-bad-it's-good charm. Still, I doubt I'd ever want to listen to any of these songs again. The album's closing track, "Then Came Man," is a real stinker, an earnest but unlistenable screed about how humans have screwed up the environment -- I agree with the message, but the song is incredibly artless and, like "Tuba City," ripe for hip mockery from our oh-so-evolved perspective here in the future, where we don't have have any problems like that, and all the music is better, too.


<! - NOTES, songs >

Dolan Ellis "Touch The Earth" (Capo Records, 1975) (LP)



<! also: B008M8GS4O - LP >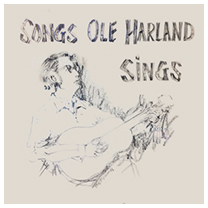 Harland Ellis "Songs Ole Harland Sings" (Custom Cavern, 197--?) (LP)
Dunno anything about this guy - this is a very generic-looking album from one of the many "custom" labels in the Ozarks area... The Cavern label was a regional powerhouse in the Kansas City area, though I'm not sure where Mr. Ellis was from himself. If I find anything else out about this one, I'll let you know.


<! - apparently he was Barbara Mandrell's husband at some point -- ?? - that does NOT appear to be true - label from Independence, Missouri - no ASIN 01/20/15 - same guy? - - probably not (1938-2019) Harland Reon Ellis, age 81, of Austin, Texas, passed away on Father's Day, Sunday, June 16, 2019. He was born on April 17, 1938 to Bennie F. Ellis and Reola Mansfield Ellis in Austin, Texas. "...Harland was a life-long resident of Austin, Texas and graduated from Austin High School in 1956. He married Charlotte White on February 22, 1957 and began working with the City of Austin in the electrical department. As Harland and Charlotte started their family, he made the decision to serve in the Army National Guard and the Army Reserve, from which he was honorably discharged. After his service, his work affiliations included Hostess Cake Company as a route driver, ownership of his own mobile home business for a number of years, Palm Harbor Mobile Homes for 20 years and finally, Austin I.S.D. as a bus driver. Harland was always an avid country western music enthusiast and throughout his earlier years, he was a drummer and singer with several different country western bands, the last one being The Texas Swing Boys. Harland is survived by his loving wife of 62 years, Charlotte; his son, Harlan Keith Ellis and wife DeeAnn; his daughter, Pamela Kim Lynch and husband Calvin; his sister, Brenda Edwards and husband James; his seven grandchildren, Brandon Lynch and wife Courtney, Brant Lynch, Shelby Lynch, Mercedes White and husband Josh, Bryce Lynch, Sean Ellis and Sheldon Ellis; and his 6 great-grandchildren, Brodie Lynch, Rylan Lynch, Liam Lynch, Natalia Lynch, Callaway Lynch, and Mason Ellis." >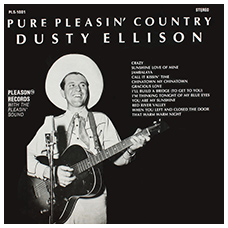 Dusty Ellison "Pure Pleasin' Country" (Pleason Records, 1988-?) (LP)
(Produced by Jerry Parker & Randy Merryman)
California cowboy Ralph "Dusty" Ellison (1918-2002) recorded a handful of singles back in the late 1940s and early '50s, playing a mix of heartsongs, novelty numbers and sentimental tunes. He kicked around in Southern California for several years, playing gigs alongside western swing stars such as Bob Wills, Spade Cooley, Cliffie Stone, Smokey Rodgers and Tex Williams, mainly in and around Los Angeles. Ellison and his band The Saddle Dusters had a regular slot on radio station KXLA, Pasadena, and in 1949 he landed a gig headlining the "Red Barn Roundup" shows at the Avodon Ballroom in LA. The concerts were an outgrowth of deejay Tom Brennan's "Roundup" radio show, and were a precursor to KXLA's long-running "Town Hall Party," which took over the Friday night slot in 1951. Around this time, Ellison recorded three singles for the 4-Star label, though nothing really clicked on the charts. Ellison seems to have vanished from the scene pretty suddenly and stopped recording in the early 'Fifties, after a couple more 78s cut for London Records. This LP came out sometime in the '80s on a label from Sacramento, with Ellison apparently retiring up in the Gold Country and passing away in '02. This album includes several original songs credited to Ellison and to Jerry Parker (most to Parker).


<! - #PLS-1001 >

The Ellison Family "From Marysville, Washington" (19--?) (LP)
The family members are not listed by name, but I assume this is the same country-gospel family group as below. The Ellisons seem to have been caught up in the sprawling West Coast indie-twang gospel scene that included folks such as Jerry Shook and Dwayne Friend from California's great Central Valley, who did session work for amateur bands up and down the Pacific Coast.


<! - # >

The Ellison Family "The Ellison Family" (Vision Records, 196--?) (LP)
A family gospel band who appear to have done some performing on the evangelical circuit, the Ellison Family included Richard Ellison (Spanish guitar), Leana Ellison (accordion), Mike Ellison (bass) with additional backing on steel guitar by Don Parks. They played old-fashioned country gospel, slow, doleful material reminiscent of early Roy Acuff or Gene Autry (or even Hank Williams). The album notes don't say where they were from, but they seem to be the same group as listed above, on this album recording on the Vision label, with a mailing address in Lakewood, CA, where label founder Wayne Walters lived before moving up towards Stockton, and later to Nashville. There was also a gospel-funk band called the Ellison Family, who shouldn't be confused with these folks.


<! - #2008 - producer not listed The Ellison Family "Jesus' Paycheck" (Woodrich Records, 196--?) (LP) - funk gospel, different group >
Zelda Ellison "I Know The Feelings" (Texas Soul, 1977) (LP)
(Produced by Don Caldwell & Lloyd Maines)
A Lone Star gal, singer-pianist Zelda Ellison was a member of the West Texas Opry, a loose-knit group that included Lloyd Maines and others in the late 1970s -- around that same time, she recorded this record at Maines's fabled Caldwell Studios in Lubbock, with a lot of high-powered pals to help out. The band includes Ponty Bone on accordion, Lloyd Maines playing banjo and steel, and several other local Texas pickers. The repertoire includes covers of Merle Haggard, Kris Kristofferson, Freddy Fender and Jessi Colter's "I'm Not Lisa," as well as the title track and one other by C. Bishop and "Lollypops And Candy Dreams," which was co-written by Maines.


<! - # - no ASIN 05/18/15, 01/06/16 became a secretary (and organist) at a Texas Baptist church: http://www.fbclockney.com/page/zelda_ellison - a character named Zelda Ellison appeared in a novel called "Longarm and the Bad Girls of Rio Blanco" >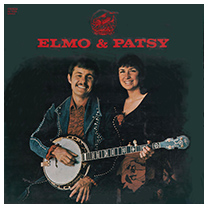 Elmo & Patsy "Elmo & Patsy" (Homestead Records, 1974) (LP)
(Produced by Richard Greene & Jack Leahy)
Success can really be a bitch, sometimes. Although Dr. Elmo Shropshire and his (then) wife, Patsy Shropshire were members in good standing of the California bluegrass scene of the early 1970s, after they had a national hit with "Grandma Got Run Over By A Reindeer," the duo was forever to be associated with a one-note novelty song that many people consider one of the most annoying holiday songs ever recorded. They had a long history before that, though, including a couple of albums with their first band, the Homestead Act. This disc features a high-powered backing band, with Joe Goldmark on pedal steel, and Richard Greene and Brantley Kearns both playing fiddle. And FYI, the "doctor" in Dr. Elmo's name is for real: in addition to being a novelty song legend, he was also a practicing doctor of veterinary medicine. Which is probably how he knew so much about reindeer, right?


<! - # - b. 1936 - born in Lexington, Kentucky - >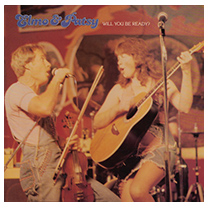 Elmo & Patsy "Will You Be Ready?" (Oink Records, 1980) (LP)
(Produced by Elmo Shropshire & Patsy Shropshire)
Again, defying our retroactive stereotypes, the Shropshires proved themselves to be able bluegrassers, upstanding acoustic/folkie roots musicians, and also pretty good at selecting their repertoire. This disc spotlights several Dr. Elmo originals, as well as a couple by Joe Crane and, of course, a cover of Loudon Wainwright III's "Dead Skunk," a novelty number released as a single and apparently meant to capitalize on the success of their "Grandma" single, which came out the year before. Notable among the backing band are fiddler Darol Anger and bassist Bill Amatneek, who played with the Shropshires in the Homestead Act; by the time this album came out, Amatneek and Anger were both key members of the Bay Area "spacegrass" scene led by David Grisman, and both played on Grisman's groundbreaking Hot Dawg LP.


<! Darol Anger is in the band? >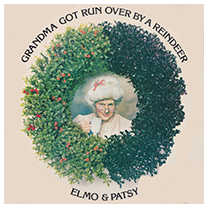 Elmo & Patsy "Grandma Got Run Over By A Reindeer" (Oink Records, 1982/Epic Records, 1984)
Though the song... you know which song... was originally written in 1977 and first recorded by Elmo and Patsy in 1979, it didn't become a national hit until the winter of 1983, when the video version was released to MTV. Then came this album, which also features other strained novelty numbers such as "Percy, The Puny Poinsettia" and "Senor Santa Claus," as well as some country-grass covers of holiday standards such as "Jingle Bells" and "Silent Night." By the way, Randy Brooks, the guy who wrote "Grandma" was also in a band called Young Country, and released his own version of... the song... which you can track down as well.


<! - # >

Randy Elmore "Here Comes That Boy Again" (Blum Records, 1981) (LP)
A fiddler from Forth Worth, Texas, Randy Elmore digs into some tasty bluegrass and western swing... He's also known for his work with freewheeling steel guitarist Tom Morrell, who's not on this album, though they wound up playing together for years. The songs on this album come from a variety of sources, including covers of classics by Hank Williams and Bob Wills.





Joe Ely - see artist discography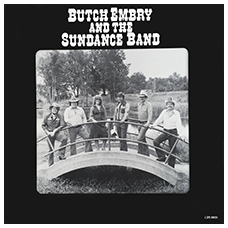 Butch Embry "...And The Sundance Band" (CPI Records, 1976) (LP)
(Produced by Butch Embry & Paul Moss)
Bandleader Ronald "Butch" Embry (1943-2013) was a lifelong resident of Evansville, Indiana, leading his own band for over forty years, right up until he passed away. This was recorded in Nashville with backing by his own band, including guitar pickers Merle Gregory and Mike Harrison, Scotty McKnight on drums, and Mike Nantz playing steel guitar and piano. It's a nice set of country covers ranging from '70s Top Forty to outlaw stuff such as "Redneck Mother," some Bakersfield Sound and even a twangy rendition of "My Way." Embry sings lead on most of the songs, with gal singer Julie Harrison showcased on "Satin Sheets" and "Tiger By The Tail," and Gregory singing a version of Merle Haggard's "Stay Here And Drink." As far as I can tell, this was Embry's only record, though he worked steadily through the 2010s, fronting the band he later just called The Butch Embry Band.


<! - #CPI-9976 - NOTES, obit - 08/24/19: not a lot online >


Jon Emery - see artist discography



Wild Bill Emerson "Harland County" (E&R Records, 1982) (LP)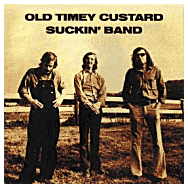 Emerson's Old Timey Custard-Suckin' Band "Emerson's Old Timey Custard-Suckin' Band" (ESP Disk, 1970)
This Maryland-based quartet created a remarkably forward-thinking mix of avant folk and old-timey/bluegrass music, with off-kilter banjo and distinctive, plainspoken vocals that anticipate Peter Rowan's sound later in the decade... The band drifts into unusual, inventive rhythms as well as an intriguing mix of material. There's a sweet, sparse cover of Jesse Winchester's "The Brand New Tennessee Waltz," and they give the Johnny Cash classic "I Still Miss Someone" an amazing makeover, transforming it into a meandering folk-freak ballad; on "Daybreak Blues," they delve into experimental picking similar to Tony Trischka's early banjo outings. Not the drag-racing, high-lonesome style of classic bluegrass, but also not quite the breezy jazz stylings of the space grass pickers to come. They also aren't the arch, arty types you might expect, given the avant reputation of the ESP Disk label -- these guys were inventive, but also just being funky and playful, and having themselves some fun.


<! "... a great traditional entitled "Payday At Coal Creek" Howard Lamden (autoharp, g, vo) Neil Ricklen (mand, fiddle, g, vo) Arnold Sell (5 string bj, vo) Alan Singer (g) >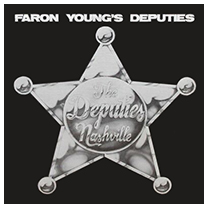 Ray Emmett & The Deputies "Nashville" (Spirit Records, 1978) (LP)
This one's a little bit odd... Sideman Ray Emmett (1937-2013) was a real road warrior, working in the backing bands of stars and falling stars such as George Jones, Jean Shepard, Tommy Overstreet, Billie Jo Spears, and in this case, Faron Young. The front cover bills this as Faron Young's Deputies (who had made other "band albums") but on the back cover, Ray Emmett got top billing. The deal seems to be that Side One is mostly instrumentals, probably performed by the most recent incarnation of the band, while the balance of the tracks seem to be old singles that came out under Emmett's name, a few dating back to the 'Sixties. This disc is a typical band album, with virtuosic but fairly ho-hum instrumentals and a few vocal numbers... Alas, no real liner notes to let us know who else was in this edition of the band, though the song credits provide a few clues. The song "The Sensuous Kind" was one of two tunes by Johnny Credit, and came out as a single in '76. Another pair is attributed to Jack Ripley, also included is an instrumental called "Fishing For Bass" by guitarist Richard Bass, along with Jerry Woodward's cajun-flavored "Colinda" at the end of Side One, and a song called "Winter's Comin' On Again," credited to Neal Merritt. I think most of these songs were recorded by Ray Emmett and released as singles over the years, probably with various configurations of the Deputies backing him for this session or that. He had a pretty corny, croony countrypolitan vocal style, kinda like Ray Price, but not as relaxed in his phrasing. Underwhelming, perhaps, but still a nice career summation one of Nashville's supporting players.


<! - #NI-78-789 >
Blake Emmons "I Wish You Love" (Condor Records, 1976) (LP)
(Produced by Blake Emmons, Richard Law & Gene Lawson)



<! - still no ASIN 12/11/17 >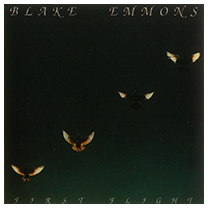 Blake Emmons "First Flight" (Columbia Records, 1983) (LP)
Apparently Canadian country singer Blake Emmons was once the host of a Hee-Haw-like TV show called Funny Farm. It had been cancelled by the time this disc came out and, like the program, this album came and went without raising many ripples on the pond... In fact, it tanked, although his earlier Canadian releases had some modest success on the Northern country charts. Emmons only put out two albums, but he had a modest string of singles going back to the late 1960s, and interestingly enough, his singles had more of a novelty flair to them than the stuff on his albums.


<! - reviewed in the Ottawa Citizen - Mar 24, 1984 http://countrydiscography.blogspot.com/2011/09/blake-emmons.html http://en.wikipedia.org/wiki/Blake_Emmons >


Buddy Emmons - see artist discography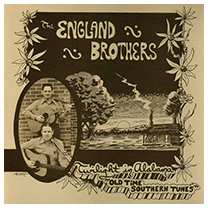 The England Brothers "Twilight In Alabama" (Davis Unlimited Records, 1977) (LP)
(Produced by Steve Davis, Bill Harrison & Charles Wolfe)
Old-fashioned brother-vocal duets in the style of the Delmore Brothers and the Louvins... Orby and Otis England serve up a pretty pure version of the old Depression-era sound, leaning heavily on the Delmore Brothers repertoire. The Englands were from Midway, Alabama and started performing together in the 1940s... According to the liner notes by country scholar Charles Wolfe, the England brothers actually met the Delmores on several occasions, and definitely saw themselves as keepers of the flame. They performed on radio and TV in Birmingham, notably a stint on WVOK, back in the 1950s, but other than one 7" single, they hadn't recorded anything in the studio before this LP in the late 'Seventies. A real treat for fans of the old-world hillbilly sound.


<! - #DU-33036 >

Wes England & The Country Express "In Nashville" (Artist Recordings, 1972) (LP)
(Produced by Russ Allison, Gene Eichelberger & Jess Thorpe)
An all-original set of secular country from honkytonker Wes England, a native of Augusta, Kentucky who may also have played around in Cincinnati, Ohio... England apparently had his own band back home, but when he traveled to Nashville to cut this album at Nugget Studios, he booked an A-list studio crew that included Stu Basore on steel guitar, Jimmy Capps (lead guitar), Jim Isbell, Bill Linneman, Willie Rainsford, Troy Seals, and even Mac Rebennack (aka Doctor John) sitting in on piano... I couldn't find much info about Mr England, though I think he's the same guy who cut the gospel album below, as well as a few singles, both religious and secular. A local newspaper clipping from February 20, 1971 lists his hometown band members as Wes England on lead vocals, Paul Mefford (bass), Bobby England (lead guitar), and Dave England on drums. (Thanks to The Bracken County Area Musician Appreciation Society for filling in a few blanks and leading us to the right town.) Any further info would be welcome!


<! - # - fb, possible contact (KY) - circa 1971 clippings say he was from Augusta, Kentucky >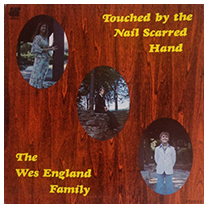 The Wes England Family "Touched By The Nail Scarred Hand" (Artist's Recording Company, 19--?) (LP)
(Produced by Tom Baker & Vic Clay)
An all-gospel set, featuring songwriter Wes England along with his wife and son (who oddly enough are pictured, but not named on the album...) With the sole exception of Dottie Rambo's "Build My Mansion," the songs are all Wes England originals, including "Home Is Just A Heartbeat Away," "I Gave Up Nothing" and "Today's The Tomorrow." The Englands are backed by a studio crew made up of producer-guitarist Vic Clay, Chris Lee on piano, Chuck Rich on steel guitar and drummer Tim Short. Although there are few liner notes, per se, we do learn that when this album came out, the family was living in Sharonville, Ohio, a suburb just north of Cincinnati.


<! - # nv - bc nv - (KY) (OH?) >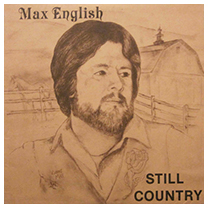 Max English "Still Country" (Sonic Records, 1983) (LP)
(Produced by Carmen Joseph, Stan Getz II, Breck Watt)
A Kentucky boy who put in his time in Nashville, songwriter Max English had moved to Michigan by the time he recorded his own album. He's backed by a bunch of locals playing all kinds of twangy stuff -- fiddles, steel, dobro, the works. The repertoire is almost all originals, with three cover songs drawing on old stuff by Dylan, Merle Haggard and Elvis Presley. The trombone and saxophone make me a little nervous, but I think I'll live.


<! - #SRLP-101 - covers "Silver Wings" >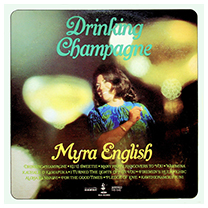 Myra English "Drinking Champagne" (Hula Records, 1968-?) (LP)
(Produced by Don McDiarmid Jr. & Bill Lang)
The first album by Hawaiian country singer Myra English (1933-2001) whose 1968 version of "Drinking Champagne" became a huge regional hit on the islands. English started out as a child performer -- growing up in Paia, Maui, she led her own band and performed regularly during the 1940s. She moved to Honolulu after she graduated high school in 1951 and sang and played ukulele at military service clubs before moving to the mainland with her husband, a military man who moved around a great deal. In 1968, while living in Seattle she heard Cal Smith's version of "Drinking Champagne" and recorded a Hawaiian-ized version of the song after moving back to Honolulu. The success of her single led to a gig at the Outrigger Hotel, and to the recording of this full-length LP, which features a few Hawaiian-themed songs, such as "Ku'u Sweetie" and "Aloha Ka Manini," along with a bunch of country covers, including Bill Mack's "Drinking Champagne" and contemporary hits such as "For The Good Times" and "Many Happy Hangovers To You." Riding her local celebrity, Ms. English became a tourism spokesperson and was friends with several of Hawaii's biggest stars, such as Genoa Keawe and Melveen Leed.


<! - #HS-542 - 1968-?? - "For The Good Times" - hit for Ray Price in 1970 >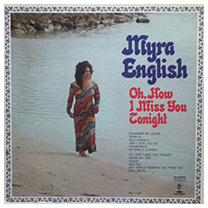 Myra English "Oh How I Miss You Tonight" (Hula Records, 19--?) (LP)
(Produced by Don McDiarmid Jr.)
It's mostly Hawaiian-themed songs this time around, although there's some country material as well... the tracks include "Remember My Island," "Biding My Time," "Maui Moon," "Kuulei," "Pu'u Anahalu," and of course the title track.


<! - #HS-549 - wp >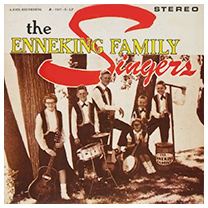 The Enneking Family Singers "We Are The Ennekings" (Joel Recordings, 1967) (LP)
This was a family band from Stearns County, Minnesota, with patriarch Al Enneking along with Tom, Lenore, Gene, Marv, Renee, Bob Enneking playing a set that might include several(?) originals along with covers of "Tippy Toeing," "Ballad Of The Green Berets" and "My Dirty, Low-Down Rotten Cotton Picking Little Darling." (Certainly the song "Enneking Family Farm" counts as an original?) The album was recorded in Mankato, with session musicians including Tony Farr on steel guitar, Jim Ruud playing lead, and Lowell Schyerer on banjo. Testimonial letters on the back cover place this one as a 1967 release; possibly early '68.


<! - #JR-1587-LP - no ASIN 03/07/17 - label from Mankato, Minnesota, family from Stearns County, further north - - might be some originals(? no credits visible) - "Ballad Of The Green Berets" "Tippy Toeing" were hits in 1966 >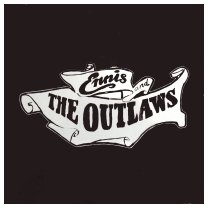 Ennis & The Outlaws "First In Line" (Worldwide Sound Records, 1982-?) (LP)
(Produced by M. W. Elliott & Ron Wheeler)
This outlaw bar-band from Palestine, Illinois featured lead singer Michael "Ennis" Elliott, along with steel player Paul Kidwell and drummer Steve Kidwell, who dedicate the album to their relative Janet Kidwell (1931-1982) a country radio DJ who played the comedy character "Cuzzin Jenny," with cornball schtick drawn from old-time hillbilly variety acts. They give good-natured, bluesy, boozy renditions of old favorites while adding some tasty new tunes to the country canon... Original songs include "First In Line" by Michael Elliott and "Grant Me" by Paul Kidwell. They cover a wide range of hard country songs, from classic Jimmie Rodgers stuff to "Would You Catch A Falling Star," which was a hit for John Anderson in 1981. One of the album highlights is their version of Adam Mitchell's "Out Among The Stars," a chilling, sorrowful, challenging song about a liquor store robbery that ends in a confrontation with the police -- widely covered in various genres, it was also recorded by Johnny Cash, Waylon Jennings and Merle Haggard at various times in the 1980s. Since there's no date on this album, I'm not sure where exactly it fits in with the better-known celebrity versions, but the Outlaws may have been one of the earlier bands to cover it following Mitchell's original recording in 1979. They close the album with a languid instrumental version of "Faded Love," showcasing some particularly sweet, ornate pedal steel riffs. A fine album... Anyone know for sure what year it came out?


<! - no ASIN 07/21/15 Janet Kidwell obit (1931-1982): http://www.findagrave.com/cgi-bin/fg.cgi?page=gr&GRid=58116625 Merle Haggard covered "Out Among The Stars" in 1987 > <! Bob Ensign & The Stump Jumpers "Pickin', Grinning' 'N' Singin' " (Rural Rhythm, 19--?) (LP) - # ensign_bob_0000_pickin_208 > <! DANNY EPPS >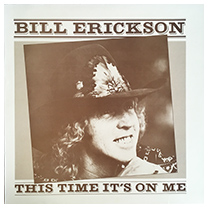 Bill Erickson "This Time It's On Me" (1985-?) (LP)
(Produced by Bill Erickson & Phil Johnson)
Smooth-sailing California country with dips into New Riders-esque country-rock and would-be countrypolitan ballads. Erickson seems to have been from Santa Ana, California or thereabouts -- he thanks several SoCal clubs in the area -- the Silver Saddle, the Crazy Horse Saloon, Rosey's and the Rib Rack -- and his band seem to have been all locals. Of note, along with pedal steel player Kirk Eipper and fiddler Doug Atwell, is backup singer Jann Browne, whose own later forays into the Top Forty world produced a couple of really fine neo-trad honkytonk albums. This album is pleasant and unpretentious... In addition to three songs written by Erickson, there are a few cover songs, including a couple by Sam Parsons, notably "God's Alive In Arizona," which was first recorded in Parsons' own solo album in 1974. It's not clear if there was a direct connection between the two singers -- Parsons doesn't appear on this album, and I don't see any crossovers between their bands. A newspaper profile said that this album came out in 1985, though it seems like it should have been much earlier... Anyone know for sure?


<! - # - no label listed - no date on album - (CA) >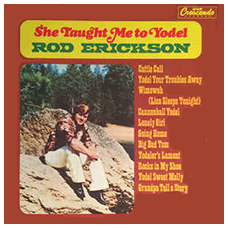 Rod Erickson "She Taught Me To Yodel" (GNP-Crescendo, 1976) (LP)
(Produced by Gary McDonall)
Yodeler Rod Erickson (1938-2015) grew up in Alberta, Canada but moved to Idaho in his teens, learning how to sing and pick guitar in his twenties. He had a surprise hit in the early 'Seventies with his revival of "She Taught Me To Yodel," following it up with covers of other cowboyish oldies such as "Cattle Call," "Riders In The Sky," and "Yodel Your Troubles Away," which are all included on this album. Erickson made it to Nashville and toured nationally with stars such as Grandpa Jones and Johnny Paycheck, but he found life on the road precarious and unrewarding and returned to Idaho to perform locally and hold down his day job as an electrician. He and his wife Nancy bought a restaurant in Spirit Lake called the Fireside Lodge -- he had played there for many years, and became the owner in 1989, running it for over two decades before selling it to the city to develop as a park. This was his only mainstream country album -- Erickson later self-released several gospel records, including several CDs.


<! http://www.roderickson.com/ http://cdapress.com/lifestyles/article_3594c08c-0075-5388-afa6-2744a01681e0.html (1938-2015) "...For over 25 years Rod and Nancy owned the Fireside Lodge, a B&B, Restaurant, RV Park and Recording Studio in Spirit Lake, Idaho." >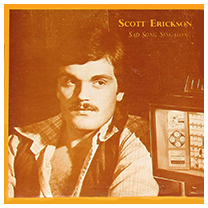 Scott Erickson "Sad Song Sing Along" (Ribbon Rail Records, 1978) (LP)
(Produced by Mark D. Litz)
Not a ton of info about this fella from Bloomington, Indiana... Erickson seems to have written most of his own material, with backing by Jeff Foster on lead guitar, Brian Paulson (synthesizer), Lenny Springer (bass) and Ron Brinson (drums), and Tom Roznowski playing piano. I'm not sure if Erickson performed live or had a regular band -- but I would certainly welcome any info from folks who know more about this record.


<! - # - more on the folkie side(?) - songs include "Hard Hearted Woman," "Drifter Man" and "Sad Song Sing Along" >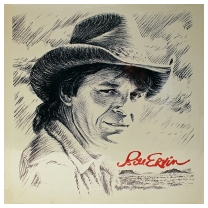 Bill Ervin "Bill Ervin" (No Mountain Records, 198--?) (LP)
(Produced by Steve Fromholz & Nick Carlton)
Lone Star singer-songwriter Bill Ervin was pals with iconic Texas troubadours such as Steve Fromholz and Shake Russell, who both play on this album, along with Jimmie Fadden, all of whom Ervin performed with regularly over the years. The song on this album are by Ervin, Fromholtz and Russell, along with a version of Rodney Crowell's "Song For The Life." The No Mountain label was located in Midland, deep in the heart of Texas.


<! - no ASIN 12/31/15 - 11/06/16 - couldn't determine date through G - the race car driver? https://en.wikipedia.org/wiki/Bill_Ervin >
Durward Erwin "...Sings Mod 'N' Country" (Canary Records, 1968) (LP)
(Produced by Tommy Strong)
A Kentucky native who moved to San Francisco and worked as a trucker, Durward Erwin was a regular at the 23 Club in Brisbane, CA, one of the Bay Area's most lively country bars. According to his own website, Erwin made a pilgrimage to Nashville in 1968 to record this album with backing from some top talent. It's a straight-up "Nashville Sound"-style country-pop vocals album, with a medium-sized string section sparsely fronted by bassist and a plinky Floyd Cramer-ish piano... And, of course, by Erwin's vocals, which are solidly in the country crooner camp, beefed up by the perky Nashville Sounds chorus (aka former members of The Anita Kerr Singers.) It's not a wham-bam home-run kind of album, but for an uber-indie album, it's pretty fully-realized, big-sounding set... Erwin's muses are songwriters Gertrude Faith, Grace Tindell and Earl Miles, with most of the songs written by Miles, the owner of the Canary label. Anyway, this is another heartwarming indie/vanity album, not as good as the stuff it's trying to emulate, but in some ways much more charming and sincere. Certainly worth a spin... Erwin also released a couple of singles from this album on the Redwood City-based Canary label, including a few non-album tracks, and apparently continued to record many years later, as seen below.


<! - # - singles, notes (CA) >
Durward Erwin "Reminisce" (Big Stah Studios, 2013)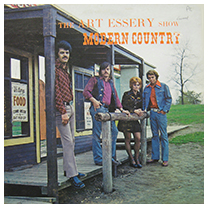 Art Essery "Modern Country" (Maplewood Records, 19--?) (LP)
Originally from Canada, Art Essery and his wife Janet Ruth grew up around Oshuwo, Ontario, while drummer Jim Blakney and guitarist Roy Le Glazier were from Newbrunswick. The Esserys and their compact band eventually relocated to Minnesota, where they regionally and recorded several albums. This disc was recorded in Cedar Falls, Iowa and features a song Jan Essery wrote a song in tribute to her father, who had recently passed away.


<! - #AE-1012 - recorded in Cedar Falls, Iowa - liner notes from a Minnesota DJ, Country Bill Koutsky, of KWNO, Winona, MN - looks earlier >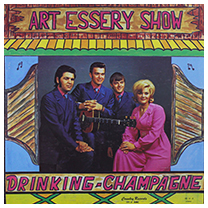 Art Essery "Drinking Champagne" (Country Side Records, 19--?) (LP)



<! - #KS-112 - label from Sauk City, Wisconsin >

Art Essery "Here Today And Gone Tomorrow" (Four Winds Records, 1973-?) (LP)



<! - #73141 - no ASIN 01/26/16 http://artessery.com - any relation to Jim Essery of the Allman Brothers band? >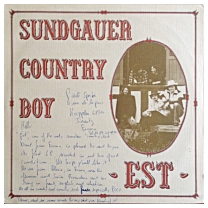 Est "Sundgauer Country Boy" (Studio Omega, 1978) (LP)
(Produced by Michel Schmitt & Andre Muller)
We're going really far afield on this one, all the way to Strasbourg, France, where in the late '70s a group of longhaired European twangfans recorded this odd album -- intended, they said, as an homage to the American country-rock band Poco. There's a strong undercurrent of prog-psych underneath many of these cosmic cowboy tunes, but you can hear the hippiebilly influences loud and clear, and there's some particularly good pedal steel work and lively banjo picking as well. The copy of this album I found has the added charm of a long inscription written by bandmember Pierre Speckler (presumably written to a DJ or music critic?) in which he explains that Est was about the only country-rock band in France at the time, and that the album was "recorded in not too good conditions" (although it sounds great to me!) The Alsatian band seems to be mainly made up of guys of German-Swiss ancestry, which perhaps helps explain their affinity for American country music... They sing in French, English and Alsatian, and really the only weak part of the album is when they sing in English, which inhibits their phrasing and fluidity, even though it is charming as well. All in all, a very interesting album from a band that charted a unique course amid a contemporary musical landscape dominated by '70s rock, prog and jazz.
Pete Estes "Dealer's Choice" (BOC, 1983) (LP)
(Produced by Myron Smith & Pete Estes)
An exceptionally good indiebilly album from a top-flight band... This one's on a par with many "classics" of the genre, from folks such as Alvin Crowe, Deadly Earnest, or Cornell Hurd. And that's high praise, in my book. Estes was a bar-band singer from Chillicothe, Missouri, singing a mix of original songs and covers, including stuff by the likes of Rodney Crowell and Lefty Frizzell. He mixed jovial country-twang with discreet amounts of boogie rock and blues, tapping into a rock vibe without getting all clunky about it. Best of all, all the guys in the band were on top of their game and kept a nice, good-time vibe rolling throughout. Estes kind of reminds me of Gary P. Nunn as a singer -- he didn't have a great voice, but the voice he had, he used just right... If you get a chance to check this one out, definitely go for it.


<! - # - no ASIN 09/2014 - NOTES: big profile in Chillicothe Constitution-Tribune 03/09/83 >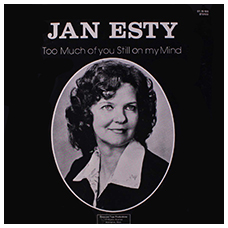 Jan Esty "Too Much Of You Still On My Mind" (Diamond Tape Productions, 1978) (LP)
(Produced by Ray Fournier & Jeff Levine)
Not a ton of information about this gal out there... Jan Esty (1935-2014) was the stage name for Janice Hanscom, a New Englander born in Maynard, Massachusetts who grew up in New Hampshire. In 1977 she led a band called The Happy Days which played regular gigs at a venue in Nashua called the Loyal Club, which I think was some sort of country club or fraternal order. The liner notes by her daughter Sally Nordle are charming, though not super-informative -- mostly Ms. Nordle talks about how she was into rock music, but her mom dug country, and how it took a while for her to appreciate the genre. Esty's range was fairly wide: she sang a mix of oldies such as "I Still Miss Someone" and "Sugar Coated Love" along with more contemporary hits like "Let Me Be There" and Kris Kristofferson's "Lord Help Me, Jesus." Unfortunately, the production notes don't tell us who was backing her, although the backup singers are identified as the Songsmiths, a trio including Lucy Devino, Pauline Downing and Gene Raschi. As far as I know, this was her only album, though she did record at least one single as well.


<! - #DTL-7500-JE ~ #DT-78-10-5 - real name: Janice Leona (Sanders) Hanscom - (NH) show notices >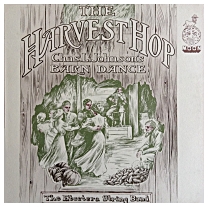 The Etcetera String Band "The Harvest Hop" (Moon Records, 1975) (LP)
(Produced by Dennis Pash)
I'm running a little far afield on this one, but I just can't resist a good, twangy band from Kansas. This Kansas City, Kansas trio specialized in pre-jazz, pre-country old-timey music, rags and cakewalk instrumentals, with particular emphasis here on composers from Kansas and Missouri, which is what makes this album particularly unique. A handsomely illustrated and copiously researched insert details the careers of regional turn-of-the-century composers such as E. Harry Kelly, Ed Kuhn, Charles L. Johnson and Charles A. Gish who clustered together in Northwestern Missouri, performing together in marching bands and other venues, and whose work complimented that of the better-known Scott Joplin, who hailed from nearby Sedalia, and whose ragtime tunes defined the popular music of the era. Like their obscure idols, the fellas in the Etcetera String Band stuck close to come, playing local gigs mostly in and around Kansas City. This first album is largely defined by the mandolin work of Dennis Pash, with firm but humble accompaniment by guitarist Kevin Sanders and fiddling by Pat Ireland that often seems obscured in the mix. There's not a lot of stylistic or sonic variety to this album, but it is compelling and immersive nonetheless. Highly recommended, particularly for fans of retro-ologists such as Steve Grossman or Bob Brozman.


<! >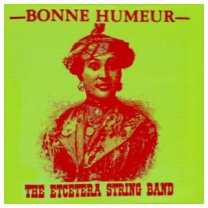 The Etcetera String Band "Bonne Humeur" (1990-?) (LP)
Years later, the group explored Caribbean and Latin themes, resulting in this album. Eventually, Dennis Pash moved to San Francisco and formed a new group, the prolific Ragtime Skedaddlers, and the remaining bandmembers -- who now included art therapist Bob Ault, and a musical multi-instrumentalist in his own right -- formed a new old-timey/ragtime trio called The Rhythmia.


<! - NOTES - another spinoff: The Ragtime Skedaddlers out of San Francisco - Pash's later group >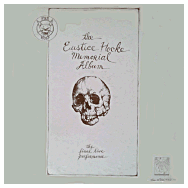 The Eustice Hocke Memorial Album "The Final Live Performance" (Dire Wolf Records, 1972)
(Produced by George Hanson & Ralph Wittcoff)
A fine live set of straight-ahead bluegrass and old-timey music from a Minneapolis, Minnesota group with a sharp, concise sound in an electrifying live set at an old venue called the New Riverside Cafe. The repertoire is almost entirely bluegrass classics, songs like "Little Maggie," "Bill Cheatum" and "Footprints In The Snow," although they also give an excellent rendition of Hank Williams' "Lost Highway" and dip lightly into pop with a funky rural cover of "Proud Mary," but that's about it for nontraditional material. There are no composer credits, but I think there is one original tune on here, a fun instrumental called "This And That There" -- although it's possible that this came from somewhere else too (anyone know for sure?) Only two musicians are listed on the jacket, Ron Colby (who played some really hot banjo) and Craig Ruble playing fiddle, guitar and mandolin, though clearly there are other pickers backing them up, including an unidentified vocalist who hits the Jimmy Martin-style high-lonesome sound on several tracks. Also worth noting is the Grateful Dead-ish iconography in the album art: the Dire Wolf label logo and a big old, Dead-ish skull on the cover. Musically, though, this is pure mountain music. Oh, and Eustice Hocke? Made up, as far as I can tell: they dedicate the album to him, claiming that he died pouring a glass of milk, and promise to use the proceeds from the album to build a Eustice Hocke cultural center in his nonexistent hometown of Dwildy, Iowa. Hey, man, they can make as many in-jokes as they want to, as long as they play all sweet like that. Whoever these guys were, they were good.


<! Billy Eustis "Billy Eustis Sings" (Paramount Records, 19--?) (LP) (Produced by Marty Paich) - # - apocryphal? "You Never Really Wanted Me" "Mississippi Moonshine" "Nursery Rhymes," "How Much do MaMa's Cost" Love Will Find A Way" >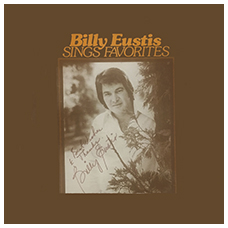 Billy Eustis "Sings Favorites" (Derrick Studios, 1975--?) (LP)
(Produced by Billy Eustis & William Davis)
Oklahoma-born singer Billy Reynolds Eustis grew up in Tulsa and went to high school in the same class as Okie auteur Leon Russell. He started his career in the late 1950s as more of a pop or R&B singer, but steadily moved into country twang, as heard on this album which was recorded in Oklahoma, sometime in the mid-1970s. The set list includes covers of more contemporary hits such as "For The Good Times," "Funny How Time Slips Away" and "Somebody Done Somebody Wrong Song," as well as pop ballads like "My Eyes Adored You" "My Way," and remakes of some of his earlier work, notably the song "Delilah," which he released as a single back in 1969. For good measure, Eustis tips his hat towards the outlaw scene, with a version of the Jerry Jeff Walker classic, "Up Against The Wall, Redneck Mother." He's backed by members of the Smokehouse Band -- John Johnson (guitar), Harold Britton (guitar), Ross Carpenter (drums), Jack Blair (bass), Ron Wood (keyboards) -- who had backed him throughout the late 'Sixties. There's no date on this disc, but the catalog numbers are adjacent to the Smokehouse Band's own LP from 1975, which seems about right. Eustis eventually retried to Florida and remastered a bunch of his old recordings for re-release during the digital era, including material from this album.


<! - #2038 ~ NR-6442-1/2 - Smokehouse LP = #2037 ~NR6441 - CD ASIN: B075J4CCQ8 >

Billy Eustis "Music Festival" (19--?) (LP)
Not sure when this road tour souvenir album came out... It's possible it was earlier than the '75 album above, though his novelty number, "To Hell With Texas" is a solid slam against the Willie & Waylon outlaw scene, so I'm guessing it's got more of a 1979-ish vibe. Also includes tracks like "Help Me Make It Through The Night" and "Whistle Sticks," a mournful tune written by his pal Jack Blair.


<! - # - no info online, no pix - also, earlier album on Paramount: >
Dave Evans "Foxy Lady" (Broadland/McDaniel Records, 1978) (LP)
(Produced by Dave Evans & Mike Reid)
I'm not sure where songwriter Dave Evans and guitarist Mike Reid were from, but like countless others they made their way to Nashville to cut an album with some heavyweight studio pros backing them -- Sonny Garrish and Doug Jernigan on steel, Harold Bradley playing rhythm guitar, Johnny Gimble on fiddle, and so on. Still, they seemed to be in the driver's seat for these sessions, with Reid playing lead guitar and Evans writing almost all the songs. He covers Mickey Newberry ("American Trilogy") and Jimmy Reed ("Baby, What You Want Me To Do") but otherwise, it's all originals.


<! - #BR 1987 - no ASIN 04/13/15 - Canadian? >
Big John Evans "From The Heart Of Big John" (Starr Records, 19--?) (LP)
(Produced by John Evans)
John Evans sang the bass part in a Midwestern vocal quartet called the Challengers... The liner notes don't say where Evans (or the Challengers) were from, although this album was made at Rome Recording Studio, in Columbus, Ohio, a regional production house that attracted musicians from througout the region. There are some cover tunes ("Ghost Riders," "He'll Have To Go") and some other tracks that look like originals... Anyone have more info on these folks?


<! - #800751 - no ASIN 02/17/18 - guessing early '80s? A1 Ghost Riders A2 Sad Country Love Song A3 Dream On A4 Bottom Land A5 Tears Are Only Rain B1 Bottom Of The Mountain B2 Fall Away B3 Hey Daisy B4 He'll Have To Go >
Kyle Evans "Kyle And Company" (United Audio Recordings, 197--?)
This was the first album by rodeo singer Kyle Evans (1947-2001), a farm kid who grew up near Wessington Springs, in South Dakota. When he was young, Evans was a huge Jim Reeves fan and when he was still a teenager he formed this band along with one of his cousins and some other local farm kids. Under the name "Kyle And Company," they played county fairs and ag shows and cut this album, which is all cover tunes, mostly country standards by Merle Haggard, Johnny Cash, Jack Greene, Merle, Jim Reeves, and more Merle. The guys look really, really young, like either teenagers or in their early twenties, so I'm guessing they cut this record not long after they first got together in 1969. The other bandmembers -- Brian Bergeleen, Lennie Fagerhang, and Dale Schimke -- played with Evans throughout the '70s, but basically they went back to farming for a living. In the early '80s Evans got hooked up with the rodeo circuit, and was able to make his living playing music, with calf roping as a hobby. Eventually he cut over a dozen albums of cowboy songs, and became a well-respected figure on the "western" music scene.


<! - United Audio Recordings of Sioux Falls, South Dakota -NOTES, w/ later CD albums >
Kyle Evans "Yesterday's Rodeo Man" (KEP Records, 197--?)
(Produced by Bill Crist)



<! - third album, according to liner notes - recorded at a home studio in Wessington Springs, South Dakota - band includes Brian Bergeleen (lead guitar), Lennie Fagerhaug (bass), Dale Schimke (drums) and Brian Larson (violin) - says "Lennis Fagerhaug" on this album >
Rick Evans "Fun Songs/Think Songs" (Fun Records, 197--?)
(Produced by Rick Evans, Garth Fundis & Jim Williamson)
An interesting footnote to the career of Lincoln, Nebraska songwriter Rick Evans (1943-2018) who became a quintessential one-hit wonder as half of the folk-pop duo Zager & Evans, who scored a chart-topping hit back in 1969, with their single, "In The Year 2525 (Exordium & Terminus)." He and Denny Zager started out in a series of high plains garage bands in the early 1960s, and broke through when "2525" became a regional hit, grabbing the attention of the national major labels. Nothing quite clicked on their subsequent albums, and at some point Evans headed over to Nashville to record this country-flavored outing, which includes a mix of new tunes and re-recordings of old Zager & Evans material, with all songs written by Rick Evans. He's backed by a bunch of A-list Nashville cats, including David Briggs, Kenny Buttrey, Weldon Myrick, Norbert Putnam, and the Lea Jane Singers. Although some online sources peg the LP he recorded with Pam Herbert as having been recorded years earlier, the studio band backing Evans on both albums is pretty much identical, and it seems likely the two records emerged from the same sessions. There's also some overlap of material -- notably the song "The Firetrucks Came All The Way From Wichita" -- though I'm not sure if it's the same version on both albums.


<! - #F-321 - date nv - (NE) >

Rick Evans & Pam Herbert "I Need This Song" (Truth Records, 197-?) (LP)



<! - #GDJ-2050 - year? - (NE) - Fillies? >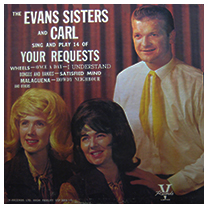 The Evans Sisters & Carl "Sing And Play 14 Of Your Requests" (V Records, 1966-?) (LP)
A folk and country trio from Manitoba, Canada, consisting of Shirley and Anne Evans, along with Carl Cherak, who joined the duo in 1964, after the sisters had been performing together for several years. No date on this disc, alas, but I'd guess it was around 1966 or so, maybe '67. They covered country oldies like "Satisfied Mind" and newer mid-'Sixties tunes such as "Howdy Neighbor" and "Once A Day," along with goofier coffeehouse material like "Malguena" and "Bongos And Banjos." Hep, daddy-o.


<! - #VLP-3018 Mono - duo formed in 1960, guitarist Cherak joined in '64 - no date on album >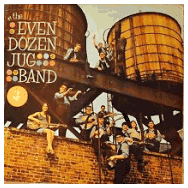 Even Dozen Jug Band "The Even Dozen Jug Band" (Elektra Records, 1964)
A folk-revival proto-supergroup which featured David Grisman on mandolin, along with other luminaries such as acoustic blues picker Stefan Grossman, singers Maria Muldaur and John Sebastian (later of the Lovin' Spoonful), guitarist Steve Katz and even arranger/pianist Joshua Rifkin. The album was full of salty old-time blues tunes, and presaged the work of Muldaur's next port of call, the Jim Kweskin Jug Band. Interesting early stuff from the heyday of the folk revival.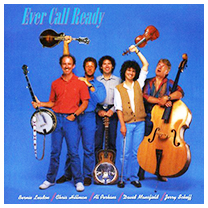 Ever Call Ready "Ever Call Ready" (Marantha Music, 1985)
(Produced by Al Perkins)
A country-rock supergroup jamming on some old bluegrass tunes and singing some gospel songs... This album is a continuation of basically the same group which previously recorded under the name Down Home Praise, back in '83... The ensemble includes Chris Hillman, along with Bernie Leadon and Al Perkins, as well as fiddler David Mansfield and bassist Jerry Scheff. They are clearly getting a kick out of singing the old songs, but a lot of it sounds tongue-in-cheek, such as their cover of the fundamentalist novelty anthem, "Don't Let Them Take The Bible Out Of Our School Rooms." Other songs seem more soulful and sincere. Fun stuff -- some of it quite sweet.


<! - SPCN-7-100-13982-1 >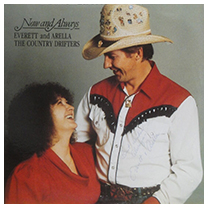 Everett & Arella "Now And Always" (19--?) (LP)
The husband-wife heartsong duo of Everett Hanvold (1951-2007) and Arella Mae Potter recorded several albums, though I think this one was the first, and possibly the only one that came out on vinyl. Originally they were from back East -- she was born in Kentucky and he was from Virginia, where they got married, though more recently Arella was living somewhere in Missouri. Everett Hanvold also recorded at least one solo album under his own name, called Pretty Words, which seems to have come out in the digital era.


<! - # - (VA) - LK emailed 04/24/20, instant bounceback >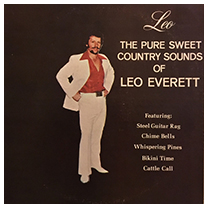 Leo Everett "The Pure Sweet Country Sounds Of Leo Everett" (Jester Records, 19--?) (LP)
(Produced by Bob Hale)
Originally from Billings, Montana, singer and yodeler Leo Everett moved to Colorado in 1981 and became a fixture on the local scene. This album was recorded in the late '70s, when he was still in Big Sky country.


<! - #0300277 - 1977-? - no ASIN 08/02/15 - recorded at Jester Sound Studios, Billings, Montana http://ccmhof.com/colomain/inductees.htm "...Originally from Montana, Leo Everett is known as the Montana yodeler. He came to Denver in 1981, and played Country Land for 10 years. Inducted into the Colorado Country Music Hall of Fame in 1999." >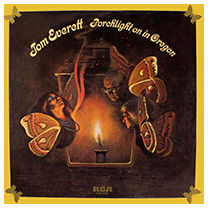 Tom Everett "Porchlight On In Oregon" (RCA, 1971) (LP)
(Produced by Ray Errol Fox & Barney Keville)
A freak-folk oddity album, with true twang on several tracks provided by Eric Weissberg playing pedal steel and banjo, and David Bromberg on guitars and mandolin. Tom Everett was a classically-trained musician from Portland, Oregon who played cello in a regional symphony orchestra, then studied drama at the The London Academy of Music and Dramatic Arts, after which he moved to New York to try and make it as an actor. Along the way, he had a folkie phase, playing gigs at the Gaslight Cafe and other venues. Success on Broadway and as a character actor in numerous films liberated Everett from his music career, though this album is a fine legacy of his early years... It is also a stylistic hodge-podge: there are a bunch of flowery chamber-folk arrangements with cellos and strings, as well as more stripped-down acoustic numbers featuring Everett on 12-string guitar... The songs are all weird, stoned, hippie-era meanderings, with the slower, more lyrical material edging into the artsy pretensions of the early, post-folk singer-songwriter scene, though there's also a surprising level self-awareness, with Everett approaching his own spaciness with a healthy dose of deflation and good humor. The uptempo twangtunes are best, accentuating the intentional levity in a way that brings to mind folk pranksters like the Holy Modal Rounders... Plus, there's some great picking! I wouldn't say this is a record that most people would want to listen to repeatedly, but it's definitely not a dud, either... Nice period piece, on the more esoteric end of the spectrum.


<! - # - 03/14/17 >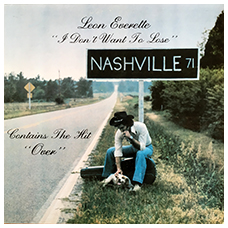 Leon Everette "I Don't Want To Lose" (Orlando Records, 1980) (LP)
(Produced by Jerry Foster, Bill Rice, Ronnie Dean & Leon Everette)
Although he did eventually break into the Top Forty scene, South Carolina's Leon Everette had real indie roots, as heard on this outsider-label, non-Nashville album, which yielded a few back forty singles, enough to get him onto the major-label radar. The sessions were produced under the patronage of the songwriter-producer team of Foster & Rice, whose composition, "Over," hit #10 on the charts, providing Everette with his entry into early '80s Nashville. All the songs on Side One were written or co-written by Roger Murrah, and they mostly seem like see-what-sticks, hoping-for-a-hit material -- slick but slightly jittery, uptempo country stuff with a generic '70s sound. Side Two provides more variety and perhaps a better picture of the possible directions Everette could have taken: the first song is more of the same, though "Over" changes the tone with a slower, more contemplative ballad, nudging Everette into the sound he would excel in on his RCA recordings. Perhaps even more telling was his version of Mark Knopfler's "Setting Me Up," which had been most recently recorded on Albert Lee's album Hiding, and Everette follows that template pretty closely. Indeed, he sounds quite a bit like Lee's country-rocker buddy Rodney Crowell on the next couple of tracks (including a poppy version of Hank Williams's "I Saw The Light") and though it was even better when Everette found his own voice and style on his RCA albums, this early allegiance to the Crowell sound is kinda cool. Definitely worth checking out.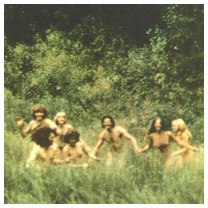 Evergreen Blueshoes "The Ballad Of Evergreen Blue Shoes" (Amos Records, 1969) (LP)
(Produced by Mike Post)
Another footnote to the LA country-rock scene: this short-lived band combined the talents of picker Jimmy Ibbotson, Allan Ross (aka Al Rosenberg) and bassist/scenester Skip Battin, who was trying to parlay his earlier success in the one-hit wonder pop-rock group Skip & Flip into something more relevant to the hippie-era rock explosion. Apparently, this album is a glorious mess, mashing up gospel oldies such as "Life's Railway To Heaven" and a countrified version of the Incredible String Band's "Hedgehog Song" together with contemporary psychedelic rock... The album was pressed in small numbers, sank without a trace and of course has a cult reputation... It also has an awesome album cover, showing a group of naked hippies (no, really...) holding hands and dancing in a circle in a field in a forest. If you look close enough, you can even see some of their naughty bits. The band played gigs in the Topanga Canyon/Hollywood Avenue scene, but fizzled out after the album came out, with Battin going on to bigger and better things in various incarnations of the Byrds and Burrito Brothers. Apparently, Jimmy Ibbotson was in this bands as well, hopping from here into a membership in The Nitty Gritty Dirt Band.


<! - # - (CA) >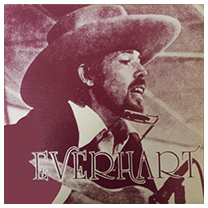 Everhart "Volume One" (Kajac Record Company, 1977) (LP)
(Produced by Harold L. Luick)
Born in Nebraska, Midwestern troubadour Bob Everhart was once part of Lee Macy's Ozark Opry, and also seems to have performed on other regional "opry" venues such as the Union Mill Opry in Missouri, Silver Dollar City and at the Hawkeye Jamboree in what was then his home state of Iowa... Here, he plays mostly covers of oldies, pre-honkytonk type stuff, like old Jimmie Rodgers tunes and sentimental songs. It's perhaps more of a "folkie" thing -- indeed, this album was reissued on Folkways Records in 1978 (which means it's available in perpetuity through the Smithsonian.) Everhart is joined here by Roger Collier on guitar, Bart Goldman (banjo), Bill Ober (banjo and mandolin) and Jim Phinney on dobro, with Bob Everhart strumming his 12-string guitar and blowing on the harmonica. He's recorded a ton of albums, though I think this was his first as a solo artist.


<! - #002-77 - too folkie? - address in Council Bluffs, Iowa - may have taught at Iowa Western CC Going Down This Road Feeling Bad 2:08 Red Wing (An Indian Fable) 2:07 Muddy Waters 3:10 Train Whistle Blues 2:11 The Battle Of New Orleans 2:58 Renegade 1:55 Brownville 2:13 Banks Of The Ohio 3:13 Columbus Stockade Blues 2:22 T For Texas, T For Tennessee 3:05 Train Song Medley (5:48) Wabash Cannonball Orange Blossom Special The Last Train >

Everhart "Volume Two: Waitin' For A Train" (Folkways Records, 1980) (LP)
(Produced by Frank Green)



<! - #FTS-31071 - totally different group of musicians, including Steve Hanson on banjo, guitar and mandolin >

Everhart "Time After Time" (Folkways Records, 1981) (LP)
(Produced by Bob Everhart)



<! - # >


The Everly Brothers - see artist discography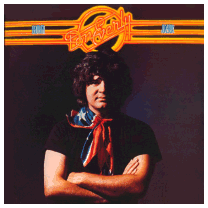 Don Everly "Brother Jukebox" (ABC/Hickory Records, 1977)
An endearing, if somewhat uneven, solo album by this much-beloved Everly brother. Going all-out country/countrypolitan on this one, Don hits a home run with the title track -- his definitive rendition of Paul Craft's "Brother Jukebox" has one of the greatest singalong choruses ever committed to wax, and remains one of my favorite lost-nugget country oldies... The rest of the album is much iffier, though, with Everly straining at the edges on more than a few of these songs, especially the more sensitive, emotive ballads. Still, it's worth it for the one song, and intriguing for devoted Everly fans and idle bystanders as well... Great song!


<! 144 x 144 >
The Ewen Brothers "Gettin' It Together" (Oweman Records, 19--?) (LP)
(Produced by Ron Manning)



<! - #OM-20013 - several songs by Alan Ewen, three by Glen Goza, one by Buzz Cason >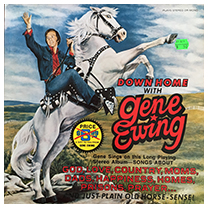 Gene Ewing "Down Home With Gene Ewing" (Republic Records, 1975) (LP)
Well, here's a country record with some real "back story," as they say in Hollywood. Which is apt, since Rev. Gene Ewing was one of the big movers in the Southern California fundamentalist Christian scene, a pioneer of direct-mail religious networking and fund-raising, as well as the "seed faith" philosophy popularized by preacher Oral Roberts in the early 'Sixties. Basically, that's the idea where if you send the preacher on TV your money, that's a show of faith that will be rewarded later by God, who will shower you with success and riches, etc. etc. Reverend Ewing is said to have made hundreds of millions of dollars over several decades, working for several different televangelists in a career that spanned well into the early 21st Century. Early on, Ewing worked with Southern California televangelist Rex Humbard, who spotlighted Southern Gospel music and religious country singers on his programs, including Gene Autry and his crew. That's probably where the genesis of this album traces back to, with Autry's label hosting Ewing on an entire album's worth of gospel tunes and sentimental oldies, stuff like "If I Could Hear My Mother Pray," "Supper Time," and "Beyond The Sunset" as well as more secular material such as "Green, Green Grass Of Home" and "Mama Tried," all delivered inside a super-corny, fake-live "concert" format. I don't know all that much about Ewing's religious/political history, but I do gotta say, I admire a gospel singer who'll include antique gems such as "Turn Your Radio On" and "Be Careful The Stones You Throw," a resonant Hank Williams oldie that firmly stares down those who would judge others... Anyway, it's another country gospel set, though this time the artist was pretty far up the ladder in the old-school, Cold War-era evangelical Christian movement. Ewing also recorded and self-released several singles on his own label, but many of these may have been sermons and not songs.


<! - # - tracks,links (CA) >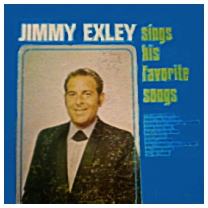 Jimmy Exley "Sings His Favorite Songs" (Voice Of Country, 19--?) (LP)
A devoted amateur musician, Mr. Exley owned a lumber company in Cylo, Georgia, but loved to play country music, and at some point got a chance to perform at the Grand Ole Opry... Despite the generic-sounding album title, it actually looks like the "favorite songs" on here are tunes that Exley wrote himself... I'm not sure of the date on this album, but I'm guessing late 1960s, maybe as late as 1970, '71. Apparently Mr. Exley passed away in 2013, and as far as I know, this was his only record... Anyone have more info about this one?


<! - # - obit (GA) >
Expression "Texas/Nevada Border" (Mediarts Records, 1971) (LP)
Previously known as the Expressions, this muttonchoppy quintet started out as a Kennedy-era teenpop/rock band working in the Dallas-Fort Worth area. The Expressions released a few singles on various labels, with lead singer/songwriter Jay Ramsay as the driving force, adding another Lone Star rocker, Kirby St. Romain, to the lineup in 1965. The band plugged away as a pop act with only modest regional success; by the late 'Sixties they'd shortened the name and moved to Reno, and began incorporating more country stuff into their act. While all this was going on, Jay Ramsey was making a name for himself as a professional songwriter, increasingly tilting more and more towards twang. In 1972, his song, "We Can Make The Morning," was the flipside of a Top 10 Elvis Presley single; another song, "Draggin' Chains," charted for Conway Twitty in '79. This was the first Expression album, released while they were working a gig at the Mint Lounge, in Las Vegas.


<! - plugged in BB, January 16, 1971: >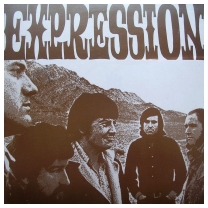 Expression "Expression" (Expression Records, 197-?) (LP)
This album was recorded live at the Riverside Hotel, in Reno, Nevada, although I'm not quite sure what year. Looks like it was mostly covers, and not just country stuff -- tunes like "Georgia On My Mind," "Country Roads" and "The Letter." So it was a mix of country and pop-soul, possibly with hints of a Christian folk-rock vibe on a few tracks. Around this time, Kirby St. Romain was also in a band called Kansas Rain, which also was working the casino and ski lodge scenes, and released an album around the same time.


<! - # - bandmember Jerry Brown did the cover art - no ASIN 06/29/15 >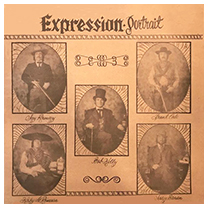 Expression "Portrait" (One Horse Records, 197-?) (LP)
(Produced by Bob Kelly & Expression)
A slicker-looking, slicker-sounding set which is more rock/funk oriented in some parts, but still pretty rootsy. Includes a zippy version of the Eagles' "Already Gone," along with "Take It Easy," "Delta Dawn," and other overtly twangy country/country-rock hits of the day. This was basically the same lineup as before, with Jerry Brown, Frank Cole, Bob Kelly, Jay Ramsay and Kirby St. Romain credited as the main members. Alas, still no indication when this came out, but I'm guessing 1976-78-ish. In 1982, Ramsey started a new group called the Jay Ramsey Band, though over the years he continued to collaborate with Jerry Brown, one of the original members of the Expressions.


<! - #1004 - no ASIN 07/10/16 - "Daddy Could Swear" - date nv https://en.wikipedia.org/wiki/Jay_Ramsey - also see EDDIE CASH reviews for more info about Ramsey >
Ezze "I Can Almost Touch The Feeling" (Delivery Records, 19--?) (LP)
(Produced by Eddy Fox)
Lord only knows who "Ezze" was, but he did book some time at the Marty Robbins studios in Nashville, with a few top players such as Buddy Spicher and Larry Sasser backing him. Also of note are several songs written by Shirl Milete, a songwriter who also released an album of his own in the late 1960s...


<! - #GD-121780 - tracks, band (NP) >

---
---