<! MP3 05/28/10 > <! outside 00/00/00 > <! pix 00/00/00 > <! icons 03/01/11 > <! states 06/07/16 > <! UPDATES: 05/28/10 - add more colleen peterson 10/10/14 - major overhaul 2013-14 02/04/15 - checked all current adds for ASINs - ready to add, though some need research 05/02/15 - more adds; need a Curtis Potter page 08/02/18 - added Plummer Family page 01/17/20 - DE-AMAZONED, not a fine-line edit > <! ADD CARL PEEK >
---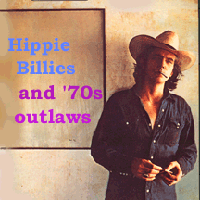 LOCALS ONLY: This is a guide to independent and off-the-radar country musicians from the 1960s, 1970s and early 'Eighties, including hometown performers working in regional oprys, jamborees, dude ranches, casinos, pizza parlors and lounges. They included longhaired country-rockers, red-dirt outlaws, Nashville hopefuls and earnest amateurs, as well as the more country-oriented artists in the bluegrass and southern gospel fields. Many of these musicians toured nationally or regionally while others were strictly hometown folks. These are the people who are often overlooked in the history books but who contributed their talents, hopes and dreams to the country music world, and the aim of this guide is to keep their memories and their work alive. Comments, corrections and suggestions are always welcome.
This page covers the letter "P"





---
HICKS, HIPPIEBILLIES & NO-HIT WONDERS:
A | B | C | D | E | F | G | H | I | J | K | L | M | N | O | P | Q | R | S | T | U | V | W | X, Y & Z | Compilations | State-By-State

---
About This Guide | Thanks | Other Hick Music Styles

---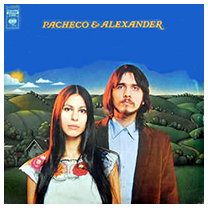 Tom Pacheco & Sharon Alexander "Pacheco & Alexander" (CBS Records, 1971)
(Produced by John Hall & Tim Geelan)
A far-flung, kinda messy, folk-psych/boogie rock/'70s pop panoply, with songs in a variety of styles, generally characterized by an ecstatic party-rock vibe riddled with would-be lyrical profundities... Pacheco and Alexander had previously been in an East Coast psych-rock band called Euphoria which made one album then dissolved, after which they continued on as a duo... Most of the songs seem like starry-eyed hippiedelic ramblings, without much in the way readily discernible themes, although on one topical folk-type tune, "White Buffalo," Tom Pacheco bluntly hammers away on the theme of Native American rights. That track seems to be the strongest indicator of his future shift into a more overt country-rock persona... For the most part, this album seems to focus on Sharon Alexander as lead vocalist, and I gotta say, I find her kind of irritating, with a second-string Baez/Collins vibe that just doesn't work for me. It's like if Judy Collins dropped acid and drank tequila at a Laurel Canyon party and started free-associating her lyrics while dancing on a table top... I'm sure there are some folk-freak archivists out there for whom this sounds thrilling, I'm just not that into it. Lots of talented pickers on these sessions, though, including steel guitar by Bill Keith and producer John Hall, as well as bassist Jim Colgrove and drummer N. D. Smart, from Ian & Sylvia's Great Speckled Bird band.


<! Tom Pacheco "Turn Away From The Storm" (xxxxxxxxx, 1965) Tom Pacheco "The Outsider" (RCA, 197--) - born in MA, started career in NYC http://www.rgfrecords.demon.co.uk/releases/046.htm >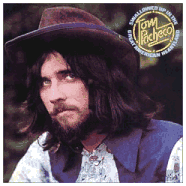 Tom Pacheco "Swallowed Up In The Great American Heartland" (RCA Victor, 1976)
(Produced by Shadow Morton)
Huh, wow. What a weird record... I gotta admit, I don't totally get it. I mean, in reality this is probably a classic '70s cosmic-cowboy album, I just don't really like Pacheco's gruff, growly voice or his persona all that much. Still, jeez -- what a wealth of talent was assembled in the studio for this one! Steve Miller and James Burton on guitar, Red Rhodes playing pedal steel, Byrds alumnus Chris Etheridge, bluegrassers Byron Berline and Larry McNeely, and even Gail Davies singing harmony... It's one of those major label deals where they just throw everything they can at it... Even a pre-Letterman Paul Shaffer shows up to arrange one of the songs... and girl-group mogul Shadow Morton as producer? WTF? It's kind of overblown, and I just don't buy Pacheco's bohemian, cowboy-poet semi-spoof of Ramblin' Jack Elliot (or whatever it is he's doing) but in spite of it all, I guess this is worth checking out. There's some great picking (particularly the pedal steel riffs) and some of the songs resonate, although in kind of funny ways. I bought this because I spotted the song title "Until I Heard Willie Nelson," a country name-checking novelty song that turned out to me disappointing musically (too jittery) but does have some interesting lyrics about Pacheco's discovery of both country music and the '60s counterculture. You'll have to be your own judge, though... I might just be too grouchy to give the thumbs-up on this one.
Tom Pacheco "The Outsider" (RCA Victor, 1976)



<! Tom Pacheco Tom Pacheco "Turn Away From The Storm" (xxxxxx, 1965) Tom Pacheco "Pacheco & Alexander" (xxxxxx, 1971) B00005CCWD Tom Pacheco "Swallowed Up In The Great American Heartland" (RCA Victor, 1976) Tom Pacheco "The Outsider" (RCA Victor, 1976) B00EVT34BS Tom Pacheco "Eagle In The Rain" (xxxxxx, 1989) Tom Pacheco "Sunflowers & Scarecrows" (xxxxxx, 1991) Tom Pacheco "Tales From The Red Lake" (xxxxxx, 1992) Tom Pacheco "Big Storm Comin' " (xxxxxx, 1993) (with Steinar Albrigtsen) Tom Pacheco "Luck Of Angels" (xxxxxx, 1994) Tom Pacheco "Bluefields" (xxxxxx, 1995) Tom Pacheco "Woodstock Winter" (xxxxxx, 1997) Tom Pacheco "Bare Bones & Barbed Wire" (xxxxxx, 1998) Tom Pacheco "The Lost American Songwriter (Bare Bones II)" (xxxxxx, 1999) Tom Pacheco "Nobodies" (xxxxxx, 2000) (with Steinar Albrigtsen) Tom Pacheco "There Was A Time" (xxxxxx, 2002) Tom Pacheco "Rebel Spring" (xxxxxx, 2005) Tom Pacheco "The Best Of Tom Pacheco, Vol. 1" (xxxxxx, 2007) >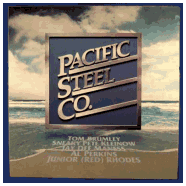 Pacific Steel Company "Pacific Steel Co." (Pacific Arts, 1978) (LP)
(Produced by Al Perkins)
An all-instrumental summit session featuring five pedal steel playing giants of the West Coast country scene's royalty: Tom Brumley (who played with the Buck Owens band), Sneaky Pete Kleinow of the Flying Burrito Brothers (and countless hippie-country recordings) along with Red Rhodes, Jay Dee Maness, and Al Perkins, all of whom played on countless sessions for a wide range of artists. Like many instrumental albums, this may appeal mainly to aficionados of the instrument in question, and this particular disc has a few rock-pop moments that may distract more country-oriented fans. Melodic/psychedelic rock and a hint of disco color these tunes, but it's solid picking all the way through -- a delight for fans of steel guitar. Although they billed themselves as a "band," each track is credited to individual soloists, and each seems to have brought his own separate backup players, although the best tracks feature combinations of more than one steel player at a time. These were the guys who provided much of the sweet soulful ooomph for the SoCal country-rock sound, and it's nice to hear them emerge into the spotlight for a while.




Pacific...ly Bluegrass "On The Sea Of Life" (PB Records, 1983) (LP)
(Produced by Steve Wetherbee)
A bluegrass gospel group from San Diego, California with Wayne Rice (formerly of the band Brush Arbor) on banjo and lead vocals


<! - # - from San Diego, California (Lakeside, actually) >

Ace Pack & The Kingsmen Band "Snow On The Roses" (New Image Records, 19--?) (LP)



<! - # "...Featuring Terry Owen" - late '70s/early '80s - '80s seems more likely - no ASIN - 03/31/15 - Pack also released a single on the Deerborn label - is he from Michigan?? - Colorado? >

Ray Pack & Halfbreed "Texas Honky-Tonk Album" (Telephone Records, 1975) (LP)
(Produced by Ray Pack & Don Caldwell)
Texas honkytonker Ray Pack sure had an interesting ride. Pack was going full-tilt boogie in the early 'Seventies, recording this album at the same Lubbock studio that nurtured the Maines Brothers Band, with Lloyd Maines sitting in on pedal steel, and several Pack family members filling out his band -- Duke Pack (lead guitar), Pee Wee Pack (bass), Rabbit Pack (drums), and Jim Ballard on fiddle. Ray's fate, though, was tied to his manager and patron, Audrey Williams, the former wife of country demigod Hank Williams, and when she died not long after this was recorded, his work got tied up in all kinds of weird legal issues surrounding the Williams estate. Things ground to a halt. Pack kept playing locals shows, but his brothers spun off into other bands, and after a while a steady day job started looking a lot more appealing. Specifically, law enforcement looked good, and Pack landed a job first with the Taylor County Sheriff's Department and then in 1978 took a position with the local PD in Merkel, Texas, becoming police chief in '79. So, while he wasn't in law enforcement when he made this album, he still deserves mention in the ranks of singing policemen, a fine country tradition.


<! - #TSA-109 - (TX) big article from 1986 >
The Mark Paden Band "Hot Biscuits" (Texas Soul Records, 1984) (LP)
A Lubbock, Texas, local, songwriter Mark Paden had done some time in Nashville before recording this solo set in '84, his biggest success being the song, "We Belong In Love Tonight" which was recorded separately by both John Conlee and T. G. Sheppard, and was released as a single by both stars in 1981. Paden includes his version on this album, and reveals other Nashville ties, notably recording four songs by Music City insider Alan Rhody, as well as one co-written with Kevin Welch. The band was made up of Mark Paden on vocals and guitar, Gary Hurt (bass), Brett James (lead guitar, dobro and steel), and Doug Mainous on drums... I'm not sure if this is the same Brett James who became a hotshot session player and producer, though it does seem possible. Paden eventually bailed on Nashville and moved back to Texas, where he landed a gig playing bass in the house band at the Cactus Theater, in Lubbock.


<! - # - producer info nv - year?? is this really '84, or early '90s? - NOTES (TX) >
Bobby Padilla "Bobby Padilla" (Moontide Records, 1987) (LP)
(Produced by Tommy DeVito & Lou Carto)
'87 was kind of late in the game for a privately-issued Top Forty-aspiring LP, but hey, hope helps the world spin 'round. I'm not sure where Mr. Padilla was from: his manager/producer Tommy DeVito had a business address in Vegas, though the liner note testimonial comes from a country DJ at WTTM, a station in Trenton, New Jersey. The album itself was recorded at studios in both states, so my best guess is that Padilla was from the East Coast, but worked the Vegas lounge circuit. This album seems to be a songwriter's demo set, with most of the songs were published through Music City Music, including Don Devaney's, "You Set Me Back," and the other composers pretty unfamiliar to me. There's one song credited to Padilla, "Memories (You Don't Want To Love Me)," which seems to be on his own company. Sadly, no info on the musicians involved, though it doesn't look like they used a bunch of usual-suspect Nashville cats.


<! - #MT-101 - "soft country AOR" - manager DeVito from Las Vegas - Padilla as well? - Don Devaney wrote one of the songs, "You Set Me Back", on Music City Music - Padilla's song on Moondance Music https://musicrow.com/2014/06/songwriter-don-devaney-passes/ >
Ernie Padilla "Fast Country Fun Album" (Stardust Records, 197-?) (LP)
(Produced by Ernie Padilla)
An extremely low-rent album, even by obscuro, private-press standards... West Coast rocker Ernie Padilla started out fronting a teenpop/garage band from Santa Ana, California called the Way Outs, which recorded at least one single back in the '60s. Here, many years later, he indulged a love of country and rockabilly material, singing covers of classics by Johnny Cash, Merle Haggard, Waylon Jennings, Hank Williams and others... The sessions are crude and murky, basically Padilla singing along with a little bit of echo thrown on his voice, and on his guitar, neither of which sound particularly polished or commanding. There are no musician credits, and I imagine it's possible he multi-tracked the sessions and played the other instruments as well... At any rate, this is a very loose-sounding, if not outright sloppy, set, the epitome of a self-released vanity album. I think he was aiming for a Sun Records sound, but it mostly just falls flat. I'm not sure what Padilla's actual baseline talent level was, although it sounds like me may have been inebriated when recording these songs. I'm not trying to be mean, but in all honesty this disc wasn't quite up to snuff...


<! - #JR-7614 - no ASIN 07/20/17 - Hollywood, CA label - early 'Seventies? - used to be a teenpop/garage rocker: Ernie Padilla & The Way-Outs (Music Hi Fidelity, 196-?) (7") (#2513-A/B) A: "Goodbye Girl" (c. Ernie Padilla) B: "She Don't Love Me" (c. Ernie Padilla) - Los Angeles label; band was from Santa Ana, California >

Don Page "The Sheriff Of Sumter County, Florida" (Lawman Records, 1974) (LP)
(Produced by Harry Urschel & Rusty York)



<! - #LPS-435 - Jewel Records logo on inner, Ohio label >
Rick Page "Super Saturday" (Big Wheel, 1976) (LP)
An amiable, blonde-looking California dudester from Prather, California, a tiny agricultural town near Fresno... I'm not sure if this album is all country, but some of it is... What really got my attention was that West Coast country legend Tom Brumley is on here -- playing steel guitar, naturally!


<! - no ASIN - 10/2014 >
Ricky Page "Harper Valley PTA" (Spar Records, 1968) (LP)
(Produced by Bill Beasley)
Pop/rock singer June Evelyn Kuykendall (aka Ricky Page) became a backup singer in Nashville after years in show biz singing and recording both solo and as a member of the Georgettes girl group, working on the edges of the Brill Building and Phil Spector scenes. She got her shot at the bigtime -- sort of -- on this private/indie session, which mixed late '60s country-pop and pop standards, ranging from twangtunes such as "Angel Of The Morning," "Harper Valley PTA" and "Ode To Billy Joe" to more mainstream fare such as "Do You Know The Way To San Jose," "To Sir With Love" and "Georgy Girl." The debts to Bobbie Gentry and Jeannie C. Reilly are obvious, as well as Dusty Springfield and the girl-group gals... She even tries her hand at singing Miriam Makeba's "Pata Pata," a gogo-delic rendition which isn't an artistic success, but a potential kitsch classic. Page had a pretty nice voice and a strong, solid presence, although this album may not have fully realized her talent. The backing band is competent but lacks inspiration, and though the country tracks (in particular) are good, one really senses a missed opportunity here. Certainly worth a spin, especially for fans of late '60s country gals. Around the time this album came out, Page was recruited to work in the studio session vocal group, Nashville Edition, and while working with that group was a performer on Hee Haw for a number of years.


<! - no ASIN - 10/2014 - no date on album or jacket - date per interview linked to below - did she also record "Toy Telephone" for Dot? (yup!) http://www.rockabilly.nl/references/messages/ricki_page.htm http://rateyourmusic.com/artist/ricky_page - says she was on HH from >

Los Paisanos "Border Country" (Border Country Productions, 1976) (LP)
(Produced by Emmit Brooks)
Five guys from El Paso, Texas playing a nice, mellow mix of Anglo country-folk and Spanish-language border ballads... This group formed in the early 1960s, and had its roots in the coffeehouse folk scene of the era, though they really reflect the cultural diversity of the Texas borderlands. There's a definite country spirit as well, heard in country songs such as Billy Joe Shaver's "Ride Me Down Easy" and Paul Craft's "Bottom Of The Glass," along with a few bluegrass tunes ("Fox On The Run") and even some 'Sixties-era folk faves, such as the Kingston Trio's "M.T.A." ("Did he ever return?/No, he never returned/And his fate is still unlearned...) This is a nice, understated set with a cheerful, joyous feel. Engaging and unpretentious, definitely worth a spin. Although they released this album on their own label, it was recorded at Emmit Brooks's regional powerhouse, Goldust Records.


<! - # >

Randy Palmer "Fighter By Nature" (Roro Records, 1975) (LP)
(Produced by Roger Hale & Randy Palmer)
An uber-indie set packed with original material, recorded in Hereford, Texas with steel guitar by Tex Rhodes...


<! - # - Colorado folk-psych-twang. Pretty rootsy and pretty good - no wait - from Texas, apparently - >

Randy Palmer "Calling Me Home" (Heartland Productions, 1979) (LP)
(Produced by Charles F. Brown)



<! - recorded in Nashville, with Charlie McCoy, Dave Kirby, Bobby Thompson and others A1 Calling Me Home A2 My Own Man A3 Roam The Hills A4 Like A Fire A5 Fire On The Mountain Tonight B1 I'm So Blind B2 Wasted Time And Wasted Points Of View B3 Wax Banana B4 Eye Of The Storm B5 Family Gathering >

Joe Pancerzewski "The Fiddling Engineer" (Voyager Recordings, 1971) (LP)
(Produced by Phil Williams & Vivian Williams)
An old-timey fiddler from Enumclaw, Washington, backed by the Tall Timber String Band, a Seattle-based bluegrass group. Mr. Pancerzewski was born in 1905 in rural North Dakota and started out playing at local dances, then moved to Seattle as a teen, where he worked in regional dance bands. By the mid-1920s, he was playing vaudeville shows with banjoist Loren Cotton, a friend of Eddie Peabody, but eventually got a day job working on the railroad in the late 1920s, a job he kept until retiring in the '60s. He was the 1971 Washington State Champion fiddler, which led to recording this album later that year.


<! - plays a Canadian style >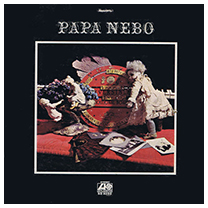 Papa Nebo "Papa Nebo" (Atlantic Records, 1971) (LP)
(Produced by Alan Lorber & Fred Weinberg)
An oddball, eclectic early 'Seventies rock band, with definite rural touches even though they hailed from New York City... Although they shed a few members the core of this group -- bassist Sandy Allen, guitarist Brenden Harkin, horn player Bob Mintzer, and guitarist Michael Packer -- later became the country/southern rock outfit Free Beer, who made three albums between 1975-77. To be honest, a lot of this album is fairly torturous to listen to... It fits into the country-rock continuum, but I'm not entirely sure it stands up to the test of time. See for yourself...


<! - #SD 8280 - Violin – Ann Leathers >
Jack Paris & The Stepchildren "My Music, My Friends" (2J Records, 1974) (LP)
(Produced by Doug Gray & Harold Luick)
Mellow, croony countrypolitan ballads from the Midwestern heartland... In addition to his work as a country deejay and musician, Jack Paris was a prolific record producer and promoter, working with various artists in Iowa and beyond. This mellow set is intensely local, with a repertoire of all-original material, mostly written by Paris, and two tracks written by guitarist/bandleader Orman Lemonds, including Lemonds' anthemic "My Country Music World." The musicians are all locals as well, including a couple of radio deejays from stations such as KBIZ, Ottumwa


<! - #BLP 06 - Iowa Private Press >

Jack Paris & The Stepchildren "Strawberries And Butterflies" (2J Records, 1975-?) (LP)
(Produced by Doug Gray & Harold Luick)



<! - #2JP-102 - band includes Kirk Brandenberger (fiddle), Neal Glosser (bass), Orman Lemonds (acoustic guitar), Ed Muchow (electric guitar and fiddle), Mike Shullow (piano), Russell Wright (drums), Kevin Clemens (steel guitar) and Doug Gray (guitar) - all originals, including two songs written by Orman Lemonds >

Jack Paris "Southern Session" (50 States Records, 1977) (LP)
(Produced by Doug Gray & Harold Luick)



<! - super-iffy(?) #FS-1002 VG - is this really country? I have a sense he's a pop-orchestral artist >

Jason Paris & His Crystal Sunset Band "Hello Troublemaker" (Paris Productions, 1986) (LP)
Born in West Virginia, singer Jason Paris migrated out West and was in Paradise Valley, Arizona when he recorded this solid country set. The repertoire's about half-covers, balanced by several originals: "The Bottom Line," "Broken Hearts Cause Broken Homes," "Go Lie On Someone Else's Shoulder," "Hello Troublemaker" and "Put It Off Until Tomorrow." Alas, no info on the musicians or producer.


<! - no LP ASIN 05/13/18 - cassette = B00GNOYO9K - 1986 date on cassette; 1980 listed elsewhere - producer & engineer names nv >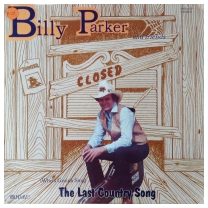 Billy Parker "Average Man" (Sunshine Country Records, 1976) (LP)
A country DJ in Oklahoma, Billy Parker was a mover and shaker on the national country scene and also had modest success as a recording artist. He placed a couple dozen songs in the Billboard charts, although they were all strictly Back Forty material... Some are included on this uptempo, good-natured album which was recorded in Dallas, Texas, with the help of a few guys from Willie Nelson's band, along with some locals including bassist Marc Jaco, Jody Payne and Mickey Raphael. Also of note to fans of old-school hillbilly country are two gospel songs by Charline Arthur(!) the original 1950's hillbilly filly. Parker wasn't the world's greatest singer, but this is still pretty fun stuff, and definitely worth a spin.


<! - Dallas Texas - no ASIN 12/2014 http://en.wikipedia.org/wiki/Billy_Parker_%28singer%29 >

Knocky Parker "...And His Backwoods Boys" (Audiophile Records, 196--?) (LP)
Texas-born piano plunker John W. ("Knocky") Parker (1918-1986) was a pioneering figure in the birth of western swing music, notably playing in early groups such as The Wanderers and The Light Crust Doughboys. As it turned out, his interests tilted more towards the jazz side of the western swing equation, as seen in his many solo albums, though this disc is explicitly more of a rural-rootsy kinda deal. He's backed by longtime collaborator and fellow Doughboy, banjo picker Smokey Montgomery, though perhaps more notably for Americana and roots music fans, this record also includes harmonica tootling by a young Delbert McClinton who was working his way up through the ranks down in the Lone Star State. Jinkies!


<! - #AP-84 - bc, full credits nv >

Lucky Parker "The Singing Waiter" (Chateau Permian Records, 1980-?) (LP)
(Produced by D. M. Williams & Lillian Wallis)
Kind of an odd one here. Apparently Lucky Parker grew up in Brooklyn, New York, but he spent most of his life in Texas, moving to Midland in the late 1950s after a long stint in the Navy and a brief fling at restauranteering down in Florida. When he hit the Lone Star State in '57, Parker joined a local western swing band as their drummer, and played in various regional groups through the 'Sixties and 'Seventies, including one or two he led himself. At the time he cut this album, he was working at the Broken Spoke, where he was nicknamed "the singing waiter..." While most of this album is indeed country material, the song selection -- "After The Lovin'," "Drinking Champagne," "Green, Green Grass Of Home," "Welcome To My World" -- gives you a sense of Parker's low-key temperament, and penchant for sleepy countrypolitan crooning. Indeed, he settles into a distinctly Bing Crosby-esque sound, which is alright for a while, although a little bit goes a long way. Alas, no info on the backing musicians.


<! - #LP-1-LPS - no date, no info on musicians - liners say he started working at the Broken Spoke in 1979 - who was the house band at the time? >
Patty Parker & Frank Fara "Frank Fara/Patty Parker" (Comstock Records, 1977) (LP)
(Produced by Jim Rooney & Paul Solomon)
A split LP by the founders of the independent Comstock label, which was located in Shawnee, Kansas, outside of Kansas City. Mr. Fara was a former teen idol from Arizona who relocated to Midwest, and co-founded Comstock in the 'Seventies, providing a new venue for many of the region's off-the-radar country artists. Almost all the songs are Frank Fara originals, with the exceptions being a couple of cover songs sung by Ms. Parker, versions of Elvis Presley's old hit, "I Want You, I Need You, I Love You" and Ernest Tubb's "Walking The Floor Over You." This may have been the first full LP on their label, though they'd already put out a bunch of singles, starting in 1976.


<! - #COM-977 - first release on the label? - >
Terry Parker "Canada's Yodelling Sweetheart: Miss Terry Parker" (Banff/Rodeo Records, 196--?) (LP)
A throwback to the yodeling cowgirls of the 1930s, Canada's Terry Parker started her career in the mid-1950s and released at least two albums on the Banff label... Though perhaps not as dynamic or fluid a vocalist as Patsy Montana, she was very much in that same mold, covering Montana's "Cowboy's Sweetheart," as well as other classics such as "If I Could Only Learn To Yodel" and "He Taught Me How To Yodel." The musicianship is strong, brisk, and twangy, though the tonal quality changes from track to track, leading me to suspect these songs might have been drawn from singles which were issued over a span of several years. At any rate, it's good stuff, particularly for fans of the good, old yodel-ay-ti-hoo.


<! - #RBS-1093 >
Terry Parker "The Yodeling Sweetheart" (Rodeo Records, 196--?) (LP)
This reissue on a US label -- an imprint of the Conversa-Phone Institute, in New York City -- is the same album as above, curiously repackaged so to omit any reference to Parker's Canadian background. The back cover includes listings for about a dozen Rodeo albums, with several other artists from up North.
Terry Parker "The Yodeling Sweetheart" (Banff/Rodeo Records, 196--?) (LP)
Just to make things even more confusing, this disc has the same title as the American edition of the album above, but totally different tracks... Go figure.


<! - #RBS-1216 >
Wayne Parker "Oklahoma Twilight" (Ariola Records, 1976) (LP)
(Produced by Mike Curb & Wayne Parker)
Although songwriter Richard Lewis ("Wayne") Parker pays homage to Oklahoma, he was actually part of the Central California coastal music scene, a successful studio producer, session guitarist and composer who "went country" on this, his lone solo album, after country star Eddy Raven had a Top 30 hit with one of his songs. That tune, "Good News, Bad News," is included here, kicking off a doleful album packed with gems... It was recorded partly in LA, partly in Nashville, with all of the fancy pickers you might imagine, and a special nod to New Grass Revival's Pat Flynn, who seems to have been Parker's pal. This is mostly a pretty slick, mellow, grandly orchestrated album, with some artistic tension between rootsy and countrypolitan: although he didn't score any hits, the overall feel tilts more towards the commercial end of the spectrum. Still, it's worth checking out... There are some interesting songs, and I think if the production had been a little more rugged, this could have been a more fun record...
Wesley Parker "Love Must Know Hard Times" (Boll Weevil Records, 1978) (LP)
(Produced by Bernie Williams & J. R. Williams)
A songwriter from Lock Haven, Pennsylvania, Wesley Parker was in the orbit of bandleader J. R. Williams, who co-produced this album and also recorded on the Boll Weevil label. This debut disc was recorded in Hendersonville, Tennessee with a bunch of Music City pros, folks like backup singer Rita Figlio, Greg Galbraith (guitar), Sonny Garrish (steel), Bunky Keels (piano), Jerry Kroon on drums, and bassist Jack Ross. I'm not sure how much professional success he had, though all the songs were originals written by Parker, and he continued to record well into the '80s. He later moved to Dallas, and may have joined the Christian music scene.


<! - #BW-118 >
Wes (Parker) "All That Glitters Isn't Gold" (Boll Weevil Records, 1979) (LP)
(Produced by Bernie Williams & J. R. Williams)
Another all-pro session in Tennessee, with most of the same studio musicians on board... Parker tried going the mononymic "Cher" route on this disc, but that didn't last.


<! - # >
Wesley Parker "Good Time Tonight" (Garden Isle Records, 1983) (LP)
(Produced by Sonny Garrish & Wesley Parker)



<! - #GIR-10283 - all songs Wesley Parker originals - Wesley Parker - also recorded as "Wes" >

Cliff Parman & His Boys "Country And Western Guitars" (Time Records, 1962-?) (LP)
(Produced by Cecil Scaife & Billy Sherrill)
Best known as a composer and arranger, Cliff Parman crafted some hits in the pop-vocals era, including Nat King Cole's "Pretend." He worked with artists such as Connie Francis, Bonnie Guitar and Esther Phillips, as well as several country musicians. He was tapped to helm this budget-label project, an all-instrumental album featuring the talents of several A-list Nashville pickers, including folks like Fred Carter, Charlie McCoy, Wayne Moss, Buddy Killen, and a young Jerry Reed. The repertoire includes oldies like "Born To Lose," "Jambalaya" and "Sugarfoot Rag," as well as more contemporary hits, like Leroy Van Dyke's "Walk On By" and Claude KIng's "Wolverton Mountain." Maybe not a terribly challenging album, but definitely packed with talent!


<! - #S-2076 - several ASINs 05/21/17 - 50s '60s oldies - newer songs: "Wolverton Mountain," "Walk On By" - did some work with Bonnie Guitar - produced an album of hers for Dot Records - DC says '62 but that seems too early(?) A1 Ramblin' Rose 2:07 A2 Born To Lose 2:15 A3 Release Me 2:00 A4 Jambalaya 2:07 A5 I Can't Stop Loving You 2:05 A6 Walk On By (1961) B1 Your Cheating Heart 2:18 B2 Golden Wildwood Flower 1:46 B3 Sugarfoot Rag 1:35 B4 Roses Are Red 1:45 B5 Wolverton Mountain (1962) B6 He'll Have To Go Pig Robbins on piano, Buddy Killen on bass, and Willie Ackerman on drums . In terms of guitarists, these luminaries include Fred Carter, Kelso Herston, Charlie McCoy, Wayne Moss, Jimmy Wilkerson, and my favorite, Jerry Reed https://www.ancientfaces.com/person/cliff-parman/56611958 Cliff Parman (1917 - 1998) Cliff Parman was born on March 7, 1917. He died on May 3, 1998 at 81 years old. Cliff Parman had been residing in London, Laurel County, Kentucky. >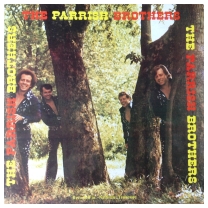 The Parrish Brothers "The Variety Songs Of The Parrish Brothers" (Cuca Records, 19--?) (LP)
This Northern quartet was made up of four brothers from Minnesota -- Curtis, Floyd, Foy and Odell Parrish -- who were looking awful Beatles-y on the cover of this disc. Foy and Floyd started the band back in the '50s, when they recorded a single called "This Is It," as the Parrish Twins. Curtis joined the band as their drummer in 1972, followed by Odell on bass... As promised in the album title, this disc shows a wide range of styles, though a strong sense of twang colors even the more pop-oriented songs such as "Cab Driver" and "Blueberry Hill." Closer to the core are covers of rockabilly oldies ("Honey Don't," "Ballad Of A Teenage Queen") and plenty of straight-up country songs


<! - #KS-5174 - inner label says "Country Side" records - first singles on Decca/Coral in 1958 - originally from Russelville, Alabama >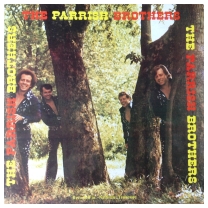 The Parrish Brothers "The Parrish Brothers" (Now Records, 1974-?) (LP)
This Northern quartet was made up of four brothers -- Curtis, Floyd, Foy and Odell Parrish -- who had a gig at the Hollywood Lounge in Rochester, Minnesota at the time they made this album in Nashville. Foy and Floyd started the band back in the '50s, when they recorded a single called "This Is It," as the Parrish Twins. Curtis joined the band as their drummer in 1972, followed by Odell on bass... This album is packed with original material, including one song by Ray Pennington, who probably had a hand in its production (although there are no studio credits in the liner notes...) They were actually pretty good - technically proficient and decent singers, as well as canny imitators of big country stars. Their imitation of Waylon Jennings on Pennington's "Ramblin' Man" is dead on, while echoes of Merle Haggard and Conway Twitty may be a bit more subtle on other tracks. Overall, though, these guys were a better-than-average local band... Definitely worth a spin.


<! - #101 - no ASIN 09/19/15 - recorded at LSI Studios >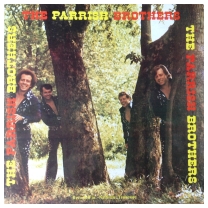 The Parrish Brothers "That's What I Like About Me" (Review Records, 1980-?) (LP)



<! - #800108 - no producer info >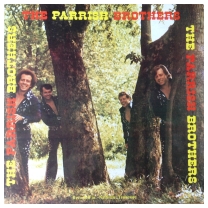 Mick Parrish "Welcome To Mick Parrish" (Jin Records, 1976) (LP)



<! - # - with DeWayne Bowman - bid 02/24/20 >


Gene Parsons -- see artist profile





Gram Parsons -- see artist profile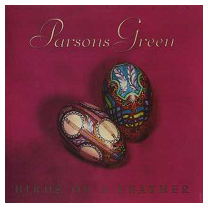 Parsons Green "Birds Of A Feather" (Sierra Briar Records, 1988) (LP)
(Produced by Gene Parsons)
The twangy folk-rock duo of Gene Parsons and Meridian Green... This is mostly original material, with covers of Donovan, Richard Farina, Steve Goodman, Jimmie Rodgers and others.


<! - #SE-4223 - - >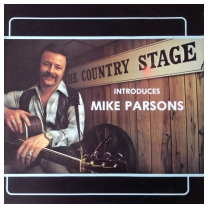 Mike Parsons "The Country Stage Introduces Mike Parsons" (Country Stage Records, 197--?) (LP)
(Produced by Jim Owen)
An excellent album of boozy, melodic honky tonk, ala George Jones and Moe Bandy... Parsons seems to have been a native of Lorain County, Ohio and may have had a regular gig at the Country Stage Campground in nearby Nova, Ohio. I think that the album's producer, Jim Owen, was the same guy who made his name as a Hank Williams imitator (and I'll let you know when I find out for sure...) Regardless, Owen make major contributions to this record, penning almost half the songs (with Parsons contributing three more, cowritten with others, including one with his band's bass player, Rick Adkins.) Parsons had a good voice, great presence and really puts himself into these recordings... He had his own group, the Tennessee River Band, who get credited on the liner notes, although they didn't actually play on the album -- Parsons went to Nashville and recorded with a bunch of studio ringers, including guitarists Russ Hicks, Leo Jackson and Randy Byrd, as well as steel player Jim Baker. Perhaps the most interesting footnote is that Kay Adams (presumably the Bakersfield gal from the '60s) sings backup, although her voice is pretty buried in the mix. Anyway, if you like real-deal hard country, this is a pretty good record. If anyone out there has more info about this one, I'm all ears.


<! - liner notes mention Lorain, Ohio... label was in Nova, Ohio - no ASIN 12/03/16 >
Randy Parton "Shot Full Of Love" (Electric Records, 1981) (LP)
Well, yeah, this is indeed a record by one of Dolly Parton's younger brothers... Randy Parton played bass in Dolly's band and parlayed his family connections into a short string of minor hits, and also apparently shared the family hairdo. The title track from this album peaked at #30 on the charts, followed by a few more singles that plunged into the deep Back Forty. He also contributed one song to the Rhinestone Cowboy soundtrack in 1984, but basically moved out of music and into other business ventures. As far as I know, this was his only full-length LP.


<! https://en.wikipedia.org/wiki/Randy_Parton - no ASIN 07/22/15 >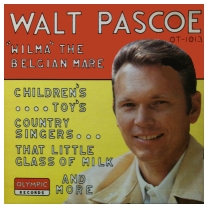 Walt Pascoe "Wilma The Belgian Mare" (Olympic Records, 1974) (LP)
(Produced by Wilson Call & Tom Brumley)
Kind of an odd one here... Singer Walt Pascoe was a rancher's kid from an old Bakersfield family whose California roots went back to the 1880s, and while ranching was his day job he got into playing country stuff and did some gigs at local bars before recording a few singles and then this album. The title track is a children's song about a nice old lady who saved a horse in Belgium (said to be the biggest horse in the world) from being sent to the slaughterhouse. The rest of the record is more straight-up West Coast-style honkytonk, including songs such as "Four On The Floor" and "Truck Drivin' Woman." Legendary steel player Tom Brumley plays on and helped produce the album, along with several other local players from the San Joaquin Valley locale.


<! - # - NOTES, tracks, profile, obit >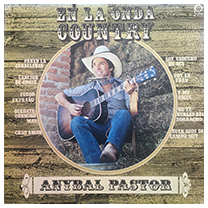 Anybal Pastor "En La Onda Country" (Peerless Records, 1981) (LP)
(Produced by Jose A. A. Mayren & Carlos Castillo)
A disappointing country/latin crossover, with Spanish-language covers of two John Denver hits, "Annie's Song" and "Thank God I'm A Country Boy," as well as Mac McAnally's "Old Flame," "Ride The Train" and Jona Lewie's "Stop The Cavalry." Though he had Clint Black-ish good looks, Pastor had a pretty poppy bent, and the country vibe is pretty far away, despite the source material. There are also several originals credited to Pastor, but these have a decidedly poppish tilt... Pretty dreadful, overall. No musician credits, alas. Pastor seems to have been a pretty successful Spanish-market songwriter, working more in the pop side of things, both recording and writing for others.


<! - #M/S-2212 - some pedal steel, not much - credits: "Ride The Train" (Teddy Gentry of Alabama) >

Pat & Barb "You And Me Against The World" (Renee Records, 1975) (LP)
(Produced by Bud Comte & Bob Palensky)
The Phillips sisters, Pat and Barb were born in Wisner, Nebraska, a tiny little place on the eastern end of the state, and played local shows together from 1971-77, including the years Pat went to college in Lincoln, studying for a degree in music education. They recorded this album on the feisty local indie, Renee Records, located in David City, about twenty miles south of where they grew up. The gals had lovely voices, great pitch and were solidly in the Skeeter Davis/Connie Francis post-girl group pop mould, with just enough country in the mix to merit mention here. Apparently they were musical prodigies, and label owner Bud Comte offered to donate his studio time to help them make a record. They cut commercials, did local concerts and opened for some national acts; at one point someone said they were going to give a tape of them to the Carpenters, who were their idols. On the album they cover "Silver Threads And Golden Needles," and "Different Drum," the title track which was a hit for Helen Reddy, and each of the sibs offers an original composition of their own, Barb Phillips wrote "Wait For Me," while Pat Phillips penned "Should The Heavens Above." No info on the musicians backing them, though some of the arrangements are, it must be admitted, a little nondescript. Barb Phillips died young, in 1979, and Pat kept singing locally, including a jingle for the local Chamber of Commerce in Beatrice, Nebraska though this LP was their only record together. (Thanks to the Beatrice Daily Sun for its 1981 profile of Pat Phillips, which provided much of the background information about this album, including the release date)


<! - #R 1152 - (NE) - >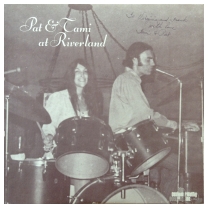 Pat & Tami "...At Riverland" (Custom Fidelity Records, 1974) (LP)
(Produced by Pat & Tami Williams)
A classic vanity-press album. From the Great Central Valley come Kingsburg, California's Pat and Tami Williams, a husband-wife duo who are just about as lounge-a-delic as you can get. This one's really only marginally "country," although they do cover a lot of early 1970s Nashville hits, including country material like "Funny Face," "Let Me Be There," "Help Me Make It Through The Night" and "Country Roads," as well as Pop and pop-vocals tunes like "Joy To The World," "Tie A Yellow Ribbon Round The Old Oak Tree" and "Bad, Bad Leroy Brown." Mr. Williams was kind of a poor man's Charlie Rich -- he really gets into his version of "The Most Beautiful Girl" -- though he was probably the better singer of the two. They manage to make all the songs sound basically the same, Pat adding a plodding, indistinct organ alongside Tami's modest snare set percussion. He croons, she coos -- her best number is a cover of "Killing Me Softly" which closes the album, her worst is an inert rendition of "Respect" which would've made the mighty Aretha hang her head in sorrow. Still, though many out there would relish the chance to mock this and label it trashy, I prefer to look upon it as "authentic." Here are the Williamses, regaling a sedate, gray-haired audience at the Riverland dinner club, on the banks of the Kings River, circa 1974, singing their hearts out and dreaming their dreams. Not all that twangy, but definitely of its time.




Patchwork "Patchwork" (RCA Victor, 1972) (LP)
(Produced by David Kershenbaum, Brian Christian & Don Holden)
A country-rock group from San Antonio, Texas formed in the early 'Seventies by the husband-wife duo of Shane and Kitty Appling, along with guitarists Richard Silen and Ed Shook. Also on the sessions are Willie Nelson's harmonica player Mickey Raphael and fiddler John Frigo, who made a name for himself as a jazz player, but also had a background in down-home country, including a long stint on the "National Barn Dance" show. Most of the musicians in this group also worked with Lone Star pop/country star B. W. Stevenson on his first album. The repertoire is almost all originals, including three songs written by Texas folkie Mike Williams.


<! - # https://www.discogs.com/artist/1900432-Patchwork-10 >

Patchwork "This Is Patchwork" (Renee Records, 1975-?) (LP)
(Produced by Bud Comte & Bob Palensky)
This was an entirely different band from the San Antonio, Texas group listed above... This Patchwork was a five-piece band from Kansas City, Missouri made up of Mike Farley on saxophone and bass, Jeff Grinnell (keyboards, dobro), Steve Nierman (guitar, bass, lead vocalist), Jim Robinson (drums) and Tony Shafter playing lead and steel guitar. According to the liner notes the group formed three years earlier, with Farley and Nierman as the frontmen, playing regionally in a territory that spanned Missouri, Kansas, Iowa and Nebraska, and found them traveling to David City, Nebraska to record for the hyper-indie Renee Records label. On this debut disc, they cover pop Top Forty pop and country hits, as well as some country classics, and the emphasis is definitely on twang, with songs ranging from Dave Dudley's "Six Days On The Road" and Terry Fell's "Truck Driving Man" to more contemporary hits such like "Is Anybody Going To San Antone," "Good Time Charley's Got The Blues," and hipper, newer material such as Doug Sahm's "Just Groove Me" and Billy Joe Shaver's "Low Down Freedom." Along the way they also squeeze in some Buddy Holly and drop some hints about playing oldies, but for the most part this is pretty solidly a country record.


<! - #R 1148 - date? 1152 (Pat & Barb, above) was from 1975 - is "Magnolia" a Grateful Dead cover? - "I Can't Dance" the Gram Parsons song? - any of them in later bands? >

Patchwork "This Is Patchwork" (Renee Records, 1976-?) (LP)
On their second album this Kansas City band changed their lineup, as well as their direction. Saxophonist Mike Farley was still the boss, but other than drummer Jim Robison, it's an all-new group, with the biggest change being the addition of a "girl" singer, Patty Dupree, a more jazz standard-oriented gal from New Orleans who also pitched in on percussion. Two new guitar players round out the group, lead guitarist Charlie LePlante and Kansas City native Steve Temple, who also adds some steel licks. They go out of their way to telegraph their hire-us-for-your-wedding versatility, with less than half the album explicitly country, and a big tilt towards contemporary rock (Eagles, Peter Frampton, The Band) along with an ambitious mashup of Elvin Bishop's "Holler And Shout" and Graham Central Station's funk-pop single, "Entrow," which helps date this disc to at least late 1976 or 'early 77. The album closes with a big band medley, so you know these guys were serious about landing gigs wherever they could.


<! - #R 1178 - (MO) (KS?) - Steve Temple in other bands? >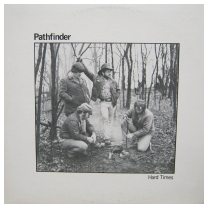 Pathfinder "Hard Times" (Triple Tree Records, 1983) (LP)
(Produced by Pathfinder & Jim Finney)
This four-piece band from Fruitland, Iowa featured Doug Page on bass, Toby Strause (dobro), Stu Stuart (guitar), and Ed Weber (banjo). This bluegrassy group traveled down to the Ozark Opry Records studio, in Missouri to record an album of all-original material (capped off with a version of Stephen Foster's "Hard Times" on Side Two.)


<! - #TTR-3002 - no ASIN 10/14/17 - no G research yet >

The Patriots "Till We Ride Again" (Music City Records, 1980-?) (LP)
These semi-shaggy midwesterners from Mitchell, Indiana featured Rex A. Knight (rhythm guitar), Steve Lee (bass), Tim Terry (acoustic guitar), Bill Wigley (lead guitar), and David Winkler on drums... Steve Lee is listed as a contact for the band and may have been its driving force. The title track, "Till We Ride Again," is an original, though all the other songs are covers, including country classics such as "I'm A Lonesome Fugitive" and "Ramblin' Fever" from the Merle Haggard songbook, the Gatlin Brothers' "All The Gold In California," and lighter material such as "Grandma's Feather Bed" and "The Auctioneer," as well as (yet another) version of "Rocky Top." I couldn't find much info about these guys, alas.


<! - # MCTP-71280 (Produced by Lou ---f & Chuck Haines) - contacts: ? - 1980? guessing from cat # - date nv >

Bob Patterson "Friends Of Mine" (Bake Sound Recording Studio, 1971) (LP)
(Produced by Norman Baker & Bob Patterson)
A twelve-string strummer and hummer, Philadelphian Bob Patterson definitely started out as a groovy, starry-eyed folkie, spinning out meandering, hippiedelic lyrics in line with spaced-out tunes by Dino Valenti or late-edition Tom Paxton. It's groovy, man, but the explicitly country(ish) stuff was yet to come.


<! - # >

Bob Patterson "Land Of The 12-String Songman" (Conch Island Records, 1977) (LP)
(Produced by Ray Lynn, Tom Marcum & Bob Patterson)
Groovy, man. Well, actually, this is way too loosey-goosey and gooey-folkie for me, but there are some country threads with noting, particularly on tunes like "Country Pickin'," and "Brokedown Country Singer." Also he's got some banjo and pedal steel in the mix, though it may be outshined by the flute and clarinet... Also, by Patterson's remarkably artless, spacey songwriting. Dino Valenti keeps coming to mind, but Valenti's career is funnier and more significant because he once wrote a huge hit, while Patterson is clearly a "regular people" oddball, noodling away in his own little corner of the world. Not that there's anything wrong with that. Looks like he'd moved to Florida by the time he cut this disc. By the way, I was mostly drawn to this because the album art is one of the "beach cover" stock photos, which continue to fascinate me.


<! - # RDP-0025 >

Bob Patterson "Short Stories" (Conch Island Records, 1980) (LP)
(Produced by Tom Markham, Skip Osmundsen & Bob Patterson)
Same deal, really, and some of the same musicians, including steel player Jim Nee, who were on his previous album. Also, Florida fiddler John Henry Gates who made an album of his own around the same time, and some breezy harmonica riffs from Jim Essery, an alumnus of the Allman Brothers Band. But, honestly? I can't handle this goopy, noodly folkie stuff. It's not my cup of tea.


<! - # RDP-003S >


Brenda Patterson -- see artist profile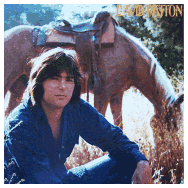 David Patton "David Patton" (RCA/Wooden Nickel, 1971) (LP)
(Produced by James Lee Golden & Barry Alan Fasman)
Dunno much about this guy, except that he recorded two albums for the Chicago-based semi-indie Wooden Nickel label, which made its bread and butter with the early Styx albums, and folded not long after they left for the majors. Anyway, David Patton seems to have originally been from Oklahoma and made his name in Nashville as a songwriter, getting enough momentum in the early 'Seventies that he cut two albums as a solo artist. His style was an uneven mix of country-folk, ala John Stewart and more rugged, rootsy material with a swamp-pop feel, evoking gruff-voiced guys like Jerry Reed and Tony Joe White. Patton doesn't have the gravitas or heft of those stars, but this is a notable early album in the '70s alt-country ouvre. The backing musicians are certainly of interest: session guitarist Larry Carlton picks lead guitar, dobro and banjo (he played on this and many other Wooden Nickel albums), along with Buddy Emmons on steel, and Patton playing acoustic guitar. Notable songs include "T.V.A.," a rambling dialogue which tells the story of a family that lost their land to the eminent domain claim of the rural electrification program, and "I'd Rather Be At The Grand Ole Opry," which sprinkle social commentary -- including a reference to the war in Viet Nam -- in with nostalgia for the Opry, namechecking Porter & Dolly as well as Earl Scruggs. This album isn't a gem, but it's something of a nugget.


<! >

David Patton "Buckeye" (RCA/Wooden Nickel, 1972) (LP)



<! "...Country album with Buddy Emmons, Larry Carlton, Larry Brown, Bill Perry, Lincoln Mayorga, Michael Lang, Gib Guilbeau, and others." - d. 01/13/08 - dc says Oklahoma(??) but unable to find a bio, confirm https://www.mickeynewbury.com/backporch/topic.asp?TOPIC_ID=8382 - health problems, circa 2008: David is in the hospital in Dallas and, I'm told, he won't leave there alive. I'll put copies of some of his songs in the mail to you tomorrow. He would be thrilled to know you liked his work. You might recall that G-6 was when you and Laura introduced "Girl Hero" to the world. David was one of Sammi's favorite writers. She cut at least two of his songs, and everytime she would sneak into Dallas, we'd surprise David at his standard gig at a hotel in Mesquite. When "Help Me Make It Through The Night" was number one in the country...Sammi and Johnny Darrell showed up at one of David's gigs and brought the house down. I'm sure that Sam and John will be there to meet him when St. Peter opens those gates. (d. 01/13/08) "...David sang a few of his songs, but he never came close, thanks to his recovery from two strokes, to putting on the show he once was capable of. He has well over a hundred quality songs in his catalog, covers by Waylon Jennings, Joan Biez, Sammi Smith, Johnny Darrell, Vicki Britton and others..." LK: Side Of The Road Band were an actual working group from Dallas, Texas, led by songwriter David Patton. >

Jimmy Patton "Take 30 Minutes With Jimmy Patton" (Stereotone Records, 1962) (LP)
Before signing with the Sims record label, Jimmy Patton was a regular member of the Dallas, Texas Big D Jamboree... In the late 1950s, he recorded several singles for Sims, including some well-regarded rockabilly material.




Jimmy Patton "Blue Darlin' " (Sims Records, 1965) (LP)
(Produced by Selby Coffin)



<! - NOTES, extensive for all albums, tracks, etc - MUSICIANS INCLUDE Autry Inman on Guitar, Willie Ackerman on drums; Hargus "Pig" Robbins on Piano, Billy Grammer on guitar, Bud Logan on Bass, Tommy Jackson on Fiddle, and Buddy Spicher on Fiddle Songs: Blue Darling, White Lightning, Keeper of the Key, Ragged by Right, Out of my Life, Pick Me Up on Your Way Down, Can't Bear the Thought of Losing You, Preacher and the Girl in the Night, First Step Down, Worst of Luck, April Fools Day, Can't Go Home, Sawmill and Can't Shake the Blues. >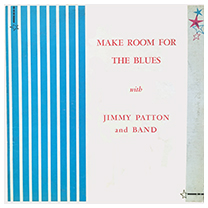 Jimmy Patton "Make Room For The Blues" (Moon Records, 1967) (LP)
This album of mostly cover material was recorded while Patton and his band were doing a weekend residency at the Flower Drum Restaurant, a Chinese eatery at 145th & Division Street, in Portland, Oregon. ("The finest in Chinese-American food," the liner notes proclaim!) The group included Jimmy Patton on lead vocals and acoustic guitar, Lou Crenshaw (lead guitar), Donnie Marvin (steel) and Butch Simington on drums. They cover Johnny Horton, George Jones, Skeets McDonald, and Wynn Stewart, with versions of "Green Green Grass Of Home" and Hank Strzelecki's "Long Tall Texan." One song, "Eye For An Eye," credited to B. Kaye & S. Springer, may have been an original -- this is the only version of the song I've been able to track down.


<! - #101 - pix - all(?) cover tunes - one site has this as Kayle, though the LP says Kaye - "Make Room For The Blues" (L. Ross & P. Happer) a Skeets McDonals oldie >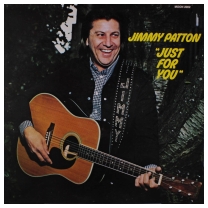 Jimmy Patton "Just For You" (Moon Records, 1976) (LP)
(Produced by T. Toffalo, D. Brookens & Johnny Virgin)
On this "comeback" album, Patton is backed by members of Mel Tillis' band, the Statesiders, as well as the Gary Paxton Singers. He covers tunes like Merle Haggard's "Bottle Let Me Down," "Y'All Come," and "Red Necks, White Sox, Blue Ribbon Beer," as well as "Big Blue Diamonds" and "Brush Me From Your Shoes."


<! - #MOON-2002 - no ASIN 11/10/15 >

Patty And Lyle "New And Old Country Favorites" (Studio City Records, 1967-?) (LP)
Old-school country music from Minnesotans Patty and Lyle Warner and their band the Westerners, which included lead guitarist Sonny Miller, with Lyle Warner playing acoustic and Patty Warner on electric bass. It's twangy, though pleasantly rough around the edges... She sounded very Kitty Wells-ish, while he's a bit Red Foley-esque... and other than that, this duo firmly remains a bit of a mystery. A couple of tracks may be originals, but most are covers of hits from the 'Fifties and early 'Sixties, stuff like "Poison Love," "Release Me," and -- more modern -- "Once A Day."


<! - #506 - no ASIN 09/20/17 http://www.musicstack.com/label/studio+city+records Little Live Wire 1:43 When To Worlds Collide 2:31 Waiting In A Honky Tonk 2:58 Heart, I'm Ashamed Of You 3:03 Once A Day 2:25 Silver Thread And Golden Needles 2:45 Where Will I Go 2:53 Poison Love 1:50 Your New Old Used To Be 2:34 When The Ring On Your Finger Turns Green 2:21 Release Me 3:01 Steel Guitar Rag 2:13 Credits Acoustic Guitar, Vocals, Harmony Vocals - Lyle Warner Drums - Sonny Keppers Electric Bass, Vocals, Harmony Vocals - Patty Warner Electric Guitar [Double Neck Mosrite] - Sonny Miller >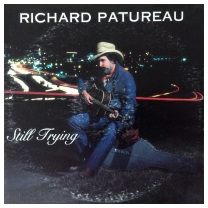 Richard Patureau & The Bayou Bandits "Still Trying" (Texas Breeze Records, 1986) (LP)
(Produced by John Logan & Larry Seyer)
A strong set of all original honky-tonk, with only one song not written by Patureau. This album was recorded in Austin, Texas... Though John Ely plays pedal steel on most tracks, hotshot guitarist Junior Brown guests on lap steel for one track, "Boudreaux's Daughter." Other musicians include producer John Logan on guitars and Gene Elders playing fiddle, with various others on piano, drums, etc.


<! - no ASIN 03/05/15 - #TB-143 - "Livin' Free" written by Miley Coalridge Schaeffer - she also recorded at least one single under her maiden name >

Paul & Archie "Golden Country Memories" (Slade Records, 1979) (LP)
(Produced by Paul Schultz & Gary Emerson)
This old-school country duo of Paul Schultz and Archie Heikkila hailed from Crookston, Minnesota covered cowboy songs, hillbilly ballads and sentimental weepers by sources ranging from Gene Autry and Carson Robison to Johnny Cash and Tommy Collins, with assistance from lead guitarist Dave Childs and bassist John Yurrick, as well as backing vocals by Judy Childs and producer Paul Schultz. The set list includes tunes such as Gene Autry's "Silver Haired Daddy Of Mine," Gene And Wiley's "When My Blue Moon Turns To Gold Again," "Old Log Cabin For Sale," and "When It's Lamp Lighting Time In The Valley." Nice, simple, down-home stuff!


<! - #05179 - (MN) >

Paul & Archie "...And The DJs" (KNOF Custom Studios, 19--?) (LP)
(Produced by Dave Howe & Jim Reynolds)
"The DJs" refers to Dave and Judy, their guitar and banjo players...cute band name!


<! - # n/a - my copy has a handwritten date of "9/5/81 State Fair Senior Citizens Bldg" - with Dave Childs (lead guitar and dobro), Judy Childs (banjo) and John Yurrick (bass) >

Paul & Archie "Country Classics" (KNOF Custom Studios, 19--?) (LP)
(Produced by Gary A. Perrett)



<! - # n/a - Perrett at KAXE Studios - bass player is Joyce Deering >

Paul & Archie & The DJs "Our Country Style" (Custom Studios, 1985-?) (LP)
(Produced by Jim Reynolds)



<! - #CRS-PA-5185 - date per autograph, cat# >

Don Paul & The Critters "Exciting Hit Songs" (Rite Records, 196--?) (LP)
Although this album was pressed by the Cincinnati custom label Rite Records, singer Don Paul was a New Englander, leading his Massachusetts-based band, The Critters, for several years in the '60s. They played venues such as the Ranch House in Springfield, along with other regional gigs. Paul was apparently born in upstate New York -- the liner notes say he was from "a town" in the Adirondack Mountains, though unfortunately don't specify which one -- and though I'm not 100% sure he was the same guy, I think he may have also been a radio deejay, working as country music program director at a variety of stations throughout the 1970s, '80s and '90s. On this album he's backed by steel guitarist Sam Gibson, a well-regarded player who exhibits an unusual style on this record, as well as bassist Al Foisy and drummer Gerry Bruce. Although the vocals by Paul and Foisy are sometimes a little iffy, the overall sound is lively and robust -- the pedal steel goes into some crazy tones, with a kind of staccato attack that sounds fairly unique: his version of the instrumental, "Slinky," is pretty wild. There are also some great flights of bar-band amateurism that give this album an unintentional novelty flair, such as their funky, rock-flavored versions of "Okie From Muskogee" and "Folsom Prison Blues" (where they even mention people smoking pot!) Nice snapshot of a local East Coast band.


<! >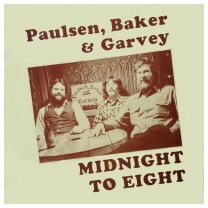 Paulsen, Baker & Garvey "Midnight To Eight" (Self-Released, 1978) (LP)
(Produced by Paulsen, Baker & Garvey and Todd Schaefer)
Hailing from Rochester, New York, the trio of John Paulsen, Keith Baker and John Garvey had a solid foundation in contemporary '70 soft-rock/country-rock/AOR, as heard on the opening tracks of this album, which echo the music of Harry Nilsson and John Denver... They drift backwards into jaunty, Chad Mitchell-ish '60s-style pop-folk (on the Paulsen-penned "Can't You Hear" and a version of "I'm Going Home," written by Fred Geis of the Kingston Trio) and sideways into a couple of country covers. I have to admit, their country numbers left me cold -- the vocals on "Glendale Train" and "Six Days On The Road" are a little too jokey and faux-hick for me, but this album is mostly notable for the wealth of original material, with half the songs written by John Paulsen, three by Baker, and several others that seem to have been written by fellow folkies in their orbit. The musicianship is pretty solid, and fans of John Denver-style folk-pop will find a lot to celebrate in these earnest, heartfelt recordings.
Paulsen, Baker & Garvey "Full House" (1981) (LP)
(Produced by Paulsen, Baker & Garvey; Rory Williams and David DiSabato, engineers)
This album was recorded live at the Elmwood Inn in Rochester, and the Crazy Horse bar in Honeoye, NY. There are several covers of outlaw standards, such as "Mamas, Don't Let Your Babies Grow Up To Be Cowboys," "Desperado," "Up Against The Wall, Redneck Mother," "Willin'" by Little Feat, and Pure Prairie League's "Pickin' To Beat The Devil." You could argue that there's a sarcastic undercurrent to their readings of the good ole boy ballads, but they still sound fun, and the audience seems to dig 'em. The trio also included a few of their own original songs, including "Girl, When I Met You" by Keith Baker and John Paulsen's "It's Alright." Once again, it's a folk scene vibe that predominates: sounding like the Kingston Trio at an after-hours party, the trio lead their audience in a hearty singalong medley of Leadbelly's "Irene" and Woody Guthrie's "Ramblin' Round," closing the album on a note that echoes their folkie roots, albeit with a boozy, post-hippie edge.


<! Also: B004MAR3YU - originals include: "Girl, When I Met You" (Baker) and "It's Alright" (Paulsen) - and was "Pickin' To Beat The Devil" by McGrail by a friend of theirs? >

Butch Paulson & The Rebel Breed "Live At The Circle" (Stacka Records, 1969) (LP)
A Washington State rocker who is fondly remembered for the smoking-hot 1961 rockabilly novelty song, "Man From Mars," Butch Paulson led several bands (or at least, he changed his band names frequently...) His rock'n'roll vibe centered more on twang in later years, as heard on this swinging 'Sixties set, which I believe was the only full-length LP on this tiny local label...


<! - #SR-1001 - "wangy country rock" "I Want One" - Butch / "Hungry Eyes" - Butch / "Sunshine Superman" - Butch / "Drinkin' Champaine" - Wes Shope / "You Gave Me A Mountain" - Butch / "Games People Play" - Jay Dee Hoag SIDE TWO "Proud Mary" - Butch / "They Don't Make Love Like They Used To" - Butch / "Only Daddy That'll Walk The Line" - Butch / "I Don't Believe" - Wes Shope / "Love Of The Common People" - Butch / "I Know One" - Jay Dee Hoag http://nwmusicarchives.com/label/stacka-records - recorded a smoking rockabilly novelty single, "Man From Mars", apparently in 1961 http://rcs-discography.com/rcs/artist.php?key=paul7400 >

Butch Paulson "Definition" (Young Country Records, 1974) (LP)



<! - label was apparently a spinoff of the Ripcord label, with an address in Sumner, Washington - date per eB - no ASIN 03/05/15 >

The Paulson Sisters "The Paulson Sisters" (Jomar Records, 197--?) (LP)
Six sisters -- DeAnn, Jean, Julie, Laura, Lisa, Peggy Paulson -- with backing from the Tibor Brothers family band, who owned and operated the Jomar label in Hebron, North Dakota. Presumably the Paulsons were from North Dakota well? There's some pop material on here, but a bit more country, including songs by John Denver, Linda Hargrove, and Glenn Sutton, as well as that 'Seventies sunshine country nugget, "Let Me Be There." Always a favorite.


<! - from ND? didn't look 'em up 06/03/19 - #JR-10810 >

Paulette Paulson & Sonja Paulson "Paulson" (Jomar Records, 19--?) (LP)
This time it's just two of the Paulson gals, backed by the Tibor Brothers on a pretty solidly country set, including classics like "Beneath Still Waters," "Blue Eyes Crying In The Rain," and "It's Such A Pretty World Today," along with some pop standards and gospel songs. Sonja Paulson sings solo on a regional pride some, "Dakota Boy," which is credited to Brenda George. Not sure when this came out, though it looks like it might have been somewhere in the early '80s.


<! - #JR-10819 - no ASIN 09/20/17 - which album is earlier? >


Johnny Paycheck - see artist discography



Dennis Payne "We're Indian" (Red Man Records, 1970) (LP)
(Produced by Gary S. Paxton)
This was a slightly odd concept album concocted by country-rock entrepreneur Gary S. Paxton, who was inspired by the Native American occupation of Alcatraz Island to make an album of Indian-oriented folk-country music. Paxton drafted one of the pickers in his orbit, Bakersfield country-rocker Dennis Payne (the nephew of songwriter Leon Payne) and cast him in an unlikely role as a folksinging advocate for Native American rights. I guess if you were into Johnny Cash's Native American-oriented folksongs or the same era, you might want to check this one out, too. Unfortunately, Payne never really got his shot at solo fame -- he was a country-rock also-ran who was always on the edges of bigger things, or involved in projects that never really went anywhere. He recorded a few singles under his own name, and released some CDs in later life, but I think this was his only "solo" album from the good old days.


<! Token (The Ballad of Alcatraz)/Choctaw Billy/Snowflower Maiden/Sandcreek Massacre/White Man/Civilized Like You/Richard Oakes/High Country/Ballad of Jim Thorpe/Devil River/Ride Proud Thundercloud/Try That One On For Size >

The Payne Family "Out West" (Moon Records, 1967) (LP)
(Produced by Calvin Wills)
A white gospel family band from Abilene, Texas, going country on this album, which includes steel guitar from session player Junior Knight. The Payne Family included parents David Payne (bass) and Dorothy Payne (piano), along with their son Kenny and daughter Judy -- they recorded several albums, though I'm not sure if they were all as "country" as this one. The album art features the band posing at Broken Arrow Camp, a Christian-themed ranch near Sunsites, Arizona, though it gives their home address in Texas.


<! - # - with Junior Knight (steel guitar), Tom Smith (synthesizers) The Payne Family "A Song In The Midnight Hours" (Trail Records, 1980) (LP) (Produced by Charles Novell & Ric Probst) - #TSRC-0900 - Wynn Henry (steel guitar, and lead guitar) >
Gordon Payne "Gordon Payne" (A&M Records, 1978) (LP)
(Produced by Audie Ashworth & J. J. Cale)
As far as the actual music goes, this one is pretty far afield for a "country" section, but Okie picker Gordon Payne hung out with J. J. Cale and was in on the ground floor of the laid-back style called The Tulsa Sound. As a longtime member of the Waylors, he played live with and on recordings by Waylon Jennings, and wrote some songs that were recorded by Rosanne Cash, Reba McEntire and others. He wound up playing as part of a latter-day lineup of the Crickets in the '80s and '90s, and later turned to writing prose. This was, I think, his only solo album, and it's a rootsy whiteboy R&B/funk/rock/twang set with a semi-acoustic feel, very much in the tradition of Little Feat, Rickie Lee Jones and (of course) the Tulsa Sound of the album's co-producer, J. J. Cale, who also plays on one track ("Go Ask Her," with Hargus Robbins on piano). It was recorded in Nashville and a few other country dudes sit in on the sessions, notably Randy Scruggs on guitar (on one track, "Red Light/Fumblin' With The Blues"). There are also horn players and funky electric bass riffs galore, giving this more of a Southern roots/Muscle Shoals feel. It's not quite my cup of tea, but if you're into the weird world of eclectic '70 Southern roots rock/funk, this is definitely an album you'll want to check out.


<! Gordon Payne - was in the Waylors from 1980-2002 - same guy? > <! Roy Payne "The Newfie Boy" (RCA-Camden, 197-?) (LP) (Produced by George Semkiw & Cub Richardson) - #CASX-2568 - lots of original material - despite his Newfie nickname, this isn't a set of regional music, includes tracks like "Stay Out Of The Bar Rooms, Mary Brown" and "Murphy's All-Girl Country Band" >

Wally Payne "A Cowboy's Life" (Guitar Cowboy Music, 1980-?) (LP)
(Produced by Bob Hale & Wally Payne)
A Montana local singing a mix of covers and original material... Wally Payne wrote the title track, "A Cowboy's Life," as well as "Montana Cowgirl" (with both songs copyrighted in 1980) and there may be some other originals on here as well. To give you a sense of his range, he also includes covers of "Cattle Call," "Tennessee Stud" and Ian Tyson's "Someday Soon", as well as a version of "Red Headed Stranger," with the opening verse giving a call-out to Blue Rock, Montana... Backing Mr. Payne are John Cassell on lead guitar, banjo, and mandolin, Bunny Davis playing piano, and Peggy Warner adding some licks on the fiddle. This album was recorded in Billings, Montana, though I think Wally Payne later settled in Bozeman.


<! > <! The Payne Family "Out West" (xxxxxx) (LP) (Produced by Calvin Wills) - #LPS-8086 - from Abeline, Texas, recorded in Colorado(?) - gospel music by a family band, but definitely with country instruments - aka "the Singing Paynes"... which doesn't quite have the right ring to it... - Dorothy Payne, Kenny Payne and Donny Payne, with several other bandmembers with different last names >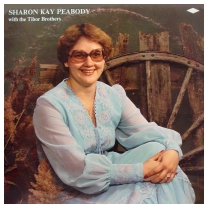 Sharon Kay Peabody "...With The Tibor Brothers" (Tomar Records, 1978) (LP)
A North Dakota gal, with backup from one of the state's best-known and longest-running country bands.


<! - #JR 1082 > <! Roy Payne "Goofy Newfie" (Marathon Records, xxxxx) (LP) Newfoundland Canada Oddball LP Tribute - other albums in CANADA listing >

Lynda Peace "50/50s" (Redondo Pacific Studio, 1981) (LP)
(Produced by Gary Thurlow & Janet Krick)
Bridging country and rock, singer Lynda Peace recorded this set in Redondo Beach, California, drawing on some diverse SoCal talent. Rockabilly old-timer Johnny Meeks plays guitar on one track, "Say Mama," while Paul Halel plays pedal steel, with Peter Schless on piano, Mark Guerrero on bass, and a few others pitching in. They cover twangtunes such as "Rocky Top," "Great Balls Of Fire," and Rusty Wier's "Don't It Make You Wanna Dance," along with some originals... Peace later moved to Utah, and became Lynda Davidson... As far as I know this was her only album.


<! - # - no label name - date?? - (CA) >

The Peachtree Pickers "Big Banned Sound" (1972-?) (LP)
I've seen this listed as a bluegrass album, though according to the only person in the online universe who seems to have actually heard this plain-white-cover album, blogger Richard Falk, it's more of a humorous folk outing. My guess is, judging from the album title and some of the song names, there may be some salacious "blue" content on here, ala the legendary Unexpurgated Folk Songs LP from 1959. There was a bluegrass band out of Atlanta Georgia called the Peachtree Pickers who recorded a couple of albums for the Atteiram label, but I'm not sure if they were the same people. Also, I think the albums catalog number, IBM-0300, was a computer programming in-joke. Anyone know more about this disc?


<! - # <! -#IBM-0300 - no date - (NP) notes, tracks, etc >

Jim & Jody (Pearson) "We Have This Moment Today" (Sword & Shield Records, 1982) (LP)
A charming country gospel set by an evangelical husband-wife duo who were also owners of the Double J Ranch in Stamford, Nebraska. They went to Texas to record this at the Sword & Shield studio in Arlington, with a very country-sounding backing band, including Junior Knight on steel guitar and banjo. There are two originals on this album, Jim Curry's "Jesus Feet, and Janet Potter's "You And Me And The Lord," though most of the material comes from established gospel artists such as the Gaithers and the Stamphills, as well as a version of Hank Williams's "I Saw The Light." Plenty of twang (yay!) and although neither one of them can stay in tune, they're so enthusiastic it's pretty hard not to like 'em.


<! <! - #LPS-9220 - no ASIN 12/08/17 - producer not listed - title track is a Bill Gaither song >


Herb Pedersen - see artist discography



Kelly Pedersen & The Mesa Band "Rodeo Queen" (Maske Records, 1986) (LP)



<! - female artist - date per artwork on front cover - there was also a single, "Rodeo Queen (From Tucson)" Kelly Pedersen & The Mesa Band "Heartache Comes Lookin' For You" (Maske Records, xxxxx) (LP) B00KJSTRRK - also a single, I suppose >
Ron Pedersen "Ron Pedersen" (A&R Record Manufacturing, 1979) (LP)
(Produced by Dean Narramore)
Fun, scrappy country twang from the Pacific Northwest. Not to be confused with the '70s jazz/standards pianist of the same name, country singer Ron Pedersen was originally from Forks, Washington, and worked as a logger for many years before settling down in Spokane. Fittingly, he covers a couple of songs by Buzz Martin the singing logger -- "Settin' Chokers In The Rain" and "Whistle Punk Pete" -- although this seems to album have been recorded outside of the orbit of Ripcord studios. Pedersen also wrote about logging, in "Timber Beast," one of four Ron Pedersen originals, with two of these co-written with P. M. Paquette, and two others with Jerry W. Brown. One track, "Puget Sound," is a classic regional pride tune, though with an idiosyncratic, outlaw-ish feel. The backing band seems to have been all locals, with multiple guitarists, keyboard players, etc. on different tunes, including Alan Flaa and Guy Stacey both playing dobro and steel guitar, and Bob Buell on bass and guitar. Pedersen apparently led his own band for several years, though I don't know how far back he career spanned.


<! - #DA-1012-SLP - NOTES, unconfirmed 2012 RIP - covers of "Margaritaville" and "Wreck Of The Old '97" - pic >

Lewis Pederson III "Rodeo No. 1 Sport" (Broadland Records, 1975) (LP)
(Produced by Keith MacKay)
A concept album following "rodeo, from Grand Entry to last bull ride," written by a guy from Ontario, Canada who was a professional rider himself, and went on to become a well-regarded cowboy poet. Pederson is backed by several veteran Canadian country pickers, including violinists Brian Baron and Al Cherney, who do some nice twin fiddlin', as well as Ken Near and Keith Mackay, who helped produce the disc. The record has a healthy, stripped-down honkytonk feel, quite a bit richer than the acoustic guitar-based rodeo albums you may be more familiar with... Nice!


<! - #PR-1916 - contact (CAN) >
The Peewee Pickers "Gettin' Goin' " (Peewee Pickers, 1982) (LP)
Aw, gosh, little bluegrass pickers can be so darn cute! And sometimes they grow up and get all famous: this underage quintet from Ogden, Utah included pre-teen banjo picker Matt Flinner (later known for collaborations with folks like David Grier and Tony Trischka, for his own solo albums, and briefly as a member of the jam band Leftover Salmon...) There's also ten-year old fiddler Ryan Shupe who, along with his Rubber Band, had a brief fling in the world of Top Forty country when he had a minor hit in 2005, with the song "Dream Big," and later continued on as a popular regional band. And here they are playing together in their first group, which was organized by Shupe's dad, Ted Shupe, who booked them at various festivals and TV appearances. Oh, I almost forgot: they were really good! Flinner, in particular, is a real whizbang banjo plunker, even though he later switched to mandolin. Take that, Nickel Creek!


<! >

The Pell Brothers "The Brooklyn Hillbillies" (BACM-British Academy of Country Music, 2013)
Not to be confused with The Pell Brothers bluegrass gospel group (below), these fellas, Hank and Sonny, were nicknamed "the Brooklyn Hillbillies," having been born as Anthony Pellegrino (b. 1936) and Michael Pellegrino (1929-1994) -- brothers, but not Pells. With help from yankee country star Smokey Warren, the duo broke into the late 'Fifties East Coast twang circuit, working mostly in New York and New Jersey, with a few jaunts up to Massachusetts and environs. They recorded a handful of singles between 1958-61, including many tracks with an Everly-esque pop-country feel. This disc collects some of those songs, but mostly is made up of home recordings that were previously unreleased. (One side note: some of the Pell Brothers lyrics were apparently penned by a then-teenaged Peter Grudzien, who was later lauded as a so-bad-it's-good "outsider" musician. Thanks also to Rocky's Rock 'N' Country Discography for some of this biographical info...)


<! - #CD-435 https://www.rocky-52.net/chanteursp/pell_brothers.htm http://countrydiscoghraphy2.blogspot.com/2013/12/pell-brothers.html >

The Pell Brothers "Something Old, Something New" (Sonora Records, 1970-?) (LP)
(Produced by Grover Dunn & John Currance)
Rough-and-ready bluegrass gospel by a family band from Georgia (with family roots somewhere in Pennsylvania, I believe...) The Pell Brothers were Wayne (mandolin), Dallas (banjo) and Windell Pell on guitar, along with bassist Rick Templeton. The driving force behind the band was Windell Pell (b. 1947) who wrote most of their material and went on to become a pastor at the Restoration Family Worship Center, in Peach Bottom, PA, and has continued performing music the whole time. The Pell Brothers have recorded at least a half dozen albums, and Windell also formed a group called Blue Grass And Truth, which may mainly be a branch of his ministry. (Note: these fellas aren't to be confused with an earlier duo from the '60s also called The Pell Brothers, East Coasters who were known as "the Brooklyn Hillbillies.")


<! - #LP-SR-105-470 - 1970(??) (date nv) - recorded in Chattanooga, Tennessee >
The Pell Brothers & Dorothy Jo Hope "Daddy Was An Old Time Preacher Man" (Pell Brothers Records, 1972-?) (LP)
Here's a cool one. You might recognize the title track, which was a Top Ten hit for Dolly Parton in 1970... It was co-written by Dolly and her aunt, Dorothy Jo Hope (1929-2008) who also wrote "Daddy Come And Get Me," a gothic country novelty number that Dolly included on another album the same year, with many more to follow. Dorothy Jo was the daughter of Reverend Jake Owens, whose Pentecostal church was one of the first places where Parton performed in public, and she remained a big influence on her niece over the course of years, including a long stint as a performer at the Dollywood amusement park. About half the songs on here were composed by Dorothy Jo, with three other originals by Windell Pell, notably his "Working Like A Truck For The Lord." I'm not sure how many other recordings Dorothy Jo made, though she worked as a composer under a variety of names, penning both secular and religious material.


<! - #SRS-PB-104 - Pell Brothers address in Lafayette, Georgia >

The Pell Brothers "The Georgia Boys" (Pell Brothers Records, 1977) (LP)



<! - #SRSSR-PB 122 - all songs written by Windell E. Pell - at least seven albums: https://www.ibiblio.org/hillwilliam/BGdiscography/?v=bresults&format=&browseBy=band&filter_band=3138 >

Dick Pell "Dick's County Masters" (Cookhouse Records, 1975-?) (LP)
An antique car mechanic from Rudd, Iowa, Richard A. Pell (1945-2003) led his own group, Dick's County Masters Band, singing and playing lead guitar. This is a real mystery disc, apparently issued with no album art other than the inner labels -- no date, no musician or producer info, although there is an address for a Minneapolis custom label, Cookhouse Recording Studios, which apparently had a string of releases around 1975 that seem to coincide with this one. As far as I know, this was Pell's only album.


<! - #CHS-7310 ~ 23068 - obit (OH) - pic (inner label) >

Charley Peltier "Authentic Country" (Empire Records, 197--?) (LP)
Not a lot of info about this one... According to the liner notes, Peltier was a young-ish guy in his thirties with a taste for old-fashioned twang from the 1920s and '30s, covering oldies by Gene Autry, Jimmie Davis, Carson Robison and Jimmie Rodgers, along with a couple of his own originals, "Goin' Back To Montana" and "Singin' A Song Of The Prairie." Apparently Mr. Peltier was from around Spokane, Washington, and was backed by local picker Gary Williams on Hawaiian steel guitar, and Williams also wrote the amazingly uninformative liner notes, notes which remained unaltered in a European reissue by Folk Variety Records, an early precursor to the Bear Family label. Williams is also known for his work as a gospel singer, recording several albums under his own name, though here he plays a strictly background role.


<! - #1001 >
David Pengelly "Puts It All Together" (API Atteiram Records, 1971) (LP)
(Produced by David Pengelly)
Guitarist David Pengelly was born in Rochester, New York, but moved to Atlanta, Georgia after a stint in the Army... This was his first LP and highlights a mix of hip 'Sixties folk material (songs by Fred Neil, Tom Rush and Donovan) alongside oldies such as "She Taught Me How To Yodel" and Leroy Van Dyke's "The Auctioneer." There are also a couple of originals by Fred Sebastian, and one tune, "This Little Song," credited to Pengelly.


<! - #API-1006 - no ASIN 08/01/18 >
David Pengelly "David Pengelly" (Shannon Records, 197--?) (LP)
(Produced by Paul Jarvis)
Guitar picker and banjoist David Pengelly plays country classics, new stuff and instrumentals, backed here by a full band, presumably of his fellow Georgia locals. The set includes Leroy Van Dyke's "Auctioneer," "Mr. Bojangles," "I've Been Everywhere," Al Anderson's "I Just Want To Have You Back Again," and a multi-song "Dixie Medley" which seems to have been Pengelly's big showstopper.


<! >
David Pengelly "Recorded Live" (Shannon Records, 1977) (LP)
(Produced by David Pengelly)
On his third album, Pengelly plays mostly solo, with second guitar and banjo on a couple of tunes. This set was recorded live December 5, 1976 at the Cove Lounge in the Marriott Hotel in Atlanta, Georgia.


<! - # - no ASIN 08/01/18 - third album per handwritten liner notes >

David Pengelly "Everyday Dream" (Shannon Records, 1979) (LP)
(Produced by David Pengelly & Dick Roberts)



<! - # - backed by a full band - a lot of familiar tunes: "The Auctioneer," "Bojangles," "Dixie," "Deulling Banjos," etc >

John Penney & The Sunshine Express Band "Georgia Lady" (Muscadine Records, 1984) (LP)
(Produced by Paul Hornsby)
Not to be confused with New England honkytonker John Penny (below), South Georgia bandleader John Penney started his country music career in the early 'Seventies, after a stint in the Marine Corps... He led his group for over a decade before cutting this LP and enjoyed modest success on its release. Packed with original material, this was one of several albums produced by the Macon, Georgia-based Muscadine label with producer Paul Hornsby, best known for his work on the southern rock scene, with Capricorn Records, and as a member of the Charlie Daniels Band. As with other Muscadine albums, the musicians are a mix of the artist's own band (in this case, Gary Mixon on bass, Bill Nesbitt playing keyboards, David Royle on lead guitar, and drummer Craig Shugart) and studio musicians provided by the label, notably Randy Howard (fiddle) and David Irwin (steel guitar). Although Penney generated some buzz regionally, he kept his day job running his own construction company, and mostly gave up his country career in the early 1990s. Penney later returned as a Christian country artist, recording several albums of gospel twang while working as pastor of his local church.


<! - # - also had some singes on NSD https://m.cordeledispatch.com/2016/07/15/where-are-they-now-john-penny/ "... >
The John Penny Band "The John Penny Band" (Belmont Records, 1978) (LP)
(Produced by Terry Sutton)
Bandleader John A. Piantedosi (aka John Penny, 1933-2013) was a longtime fixture on the Massachusetts/New England country scene, leading his own band for many years, ushering numerous pickers through the doors, including this youthful crew that included Terry Sutton playing pedal steel, Chuck Parrish on lead guitar, Jeff Jarvis on piano and drummer Rick Curless, who was also the son of East Coast country legend Dick Curless. In addition to leading a band, Penny was also a booking agent, with the elder Mr. Curless one of his best-known clients. Although the band had been around for years, this was apparently the first (and only?) album they recorded -- all classic cover tunes (including a version of "Sixpack To Go") played by an eager young band. A fine example of East Coast twang!


<! - no ASIN 06/26/15, 10/14/15 - includes a version of "Sixpack To Go" - with Rick Curless singing along with Chuck Parrish on Guitar, Terry Sutton on Pedal Steel, Sandy Martin playing Bass and Jeff Jarvis on Piano A1 We Can't Go On Living Like This A2 Love Me Tonight A3 Almost Persuaded A4 I Needed You A5 Today I Started Loving You Again A6 Orange Blossom Special B1 Six Pack To Go B2 What Love Has Left B3 Let Me Go Home Whiskey B4 Wildfire B5 If I Could Only Win Your Love B6 Song For Sarah http://www.hillbilly-music.com/news/story/index.php?id=8996 "Mr. John A. Piantedosi, of Waltham, Massachusetts, died Saturday, January 12, 2013 at his home. He was 79... (1933-2013) >

People's Choice "First Ten Tracks" (Superior Sound Studios, 19--?) (LP)
(Produced by John Rich)
A spinoff of the Nashville-based Superior Sound Studios (later SMS) which was operated by pianist/arranger Mike Schrimpf, a guy who has produced countless sessions all up and down the Nashville food chain and also worked as a sideman for Conway Twitty for well over a decade... This album was recorded in Nashville, with Ron Saucier (lead guitar and vocals), Bobbe Seymour (steel guitar) and Mike Schrimpf (piano) and appears to have been Schrimpf's own band. Oddly enough, the album only seems to have nine tracks, not ten... I guess they were also counting the train tracks on the front cover??


<! - #S-10187 - year? - no ASIN 12/08/17 "...Mike Schrimpf owner SMS Studio at the controls. Mike is also a great piano player. Mike played 14 years with the late great Conway Twitty" http://www.smsrecording.net/About-Us.html "...Mike Schrimpf has worked with some of the most popular recording artists of all time, including Conway Twitty, Loretta Lynn, George Jones, Steve Wariner and Ronnie McDowell to name a few. In addition to being a professional musician (keyboards & harmonica), Mike is also a producer, arranger, songwriter, and recording engineer with many years of experience" https://www.discogs.com/label/155284-Superior-Sound-Studios - WOW. goldmine!! >

Jack Pepper "Pure Country" (Fourteen Carrot Records, 197--?) (LP)
All cover tunes, with Webb Pierce and other oldies on one end, and newer tunes like "Behind Closed Doors and "Help Me Make It Through The Night" on the other... This release is a complete cipher, with no info online, and no mention of the musicians involved.


<! - #QW-1000 - bc nv; can't see address - copy on MusicStack - musicians not listed - no ASIN >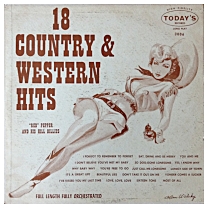 Red Pepper & His Country Hill Billies "18 Country And Western Hits" (Today's Records, 19--?) (LP)
Absolutely no idea what the story is on this cheapo-exploito album, which includes a bunch of classic honky-tonk and old-school country hits, mid-to-late-1950s stuff like "Why Baby Why," "Sixteen Tons," "I Forgot To Remember To Forget" "Yonder Comes A Sucker," and "It's A Great Life If You Don't Weaken." There may be a couple of originals in the mix as well, but with no songwriter credits, it's hard to tell. The good news is, it's a really fun record -- Pepper kicks things off singing in a chunky Johnny Cash-inspired style, then shifts gear and settles into croaking in an Ernie Ford-esque style, backed by a rugged band with old-school Hawaiian-style steel guitar and an occasional light string section. Also on board is a sadly-unidentified female vocalist who sticks pretty closely to a Kitty Wells-ish sound, and who sings on about half the tracks, including several duets. Sexy cover art, too, though sadly no info on who bandleader "Red" Pepper really was, or about the backing band or the circumstances of these sessions. The label was from New York City, and I'm guessing at a late '50s/early '60s release date, based on a set list packed with songs by Webb Pierce, Faron Young and the Louvin Brothers. Any info would be welcome!


<! - no ASIN 12/30/15 - >
The Peptones "Rimrock Country" (B-Lee Records, 1977) (LP)
(Produced by Blaine Allen)
A mostly-country set from a trio that played the Rimrock Lounge in Portland, Oregon for several years before cutting this album. The group included Judy B., Mike Gangroth and Micki Lee, with help from a few musicians in the studio.


<! - # - recorded at Ripcord studios >

Wayne Perdew "Wayne Perdew" (Artist's Recordings Company, 19--?) (LP)
(Produced by Jerry Brightman)
As a young man way back in 1959, Wayne Perdew (1932-2015) recorded a fat-toned rockabilly/r&b single called "Up Beam Baby," and kept himself in the Alabama music scene for years to come, most notably as the co-owner of Shirley and Wayne's Restaurant and Lounge in Mobile. His "all star" band played there for years, at least into the late 1980s, playing a mix of country and pop standards. As far as I know, these LPs were his only two albums; Mr. Perdew passed away in 2015 at age eight-two.


<! - # >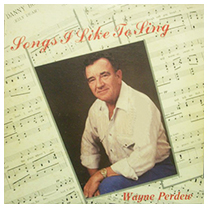 Wayne Perdew "Songs I Like To Sing" (Lynda Records, 19--?) (LP)
(Produced by Roger Holmes)
This album was recorded in Nashville with a professional crew that included musicians such as guitar picker Greg Galbraith, pedal steel player Doug Jernigan and pianist Benny Kennerson. Along with pop standards such as "Danny Boy" and "Mack The Knife," he also sings country hits like "There Goes My Everything" and "I'm Just And Old Chunk Of Coal," as well as an ode to his home state of Alabama, "Mobile."


<! - #LR 101 >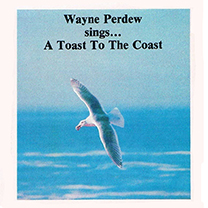 Wayne Perdew "...Sings A Toast To The Coast" (S & W Records, 19--?) (LP)
(Produced by Doyle Grisham)
I'm not sure about the provenance of this one... It seems to be from the 1980s and may have come out as a cassette-only release. Wayne Perdew sings a mix of country and pop standards, with backing by John Brust on bass, Bill Hullett (lead guitar), Doug Jernigan (pedal steel), Benny Kennerson (piano), Steve Nath (drums), Bruce Watkins on fiddle and guitar and fiddle, and the Carol Lee Singers singing backup. This was probably recorded in Nashville, but no details are given, including the date. John Brust, who is best known as a pianist is credited as playing bass, and was said to have joined the Wayne Perdew All-Stars band in 1987, so this may even be from as late as the early 1990s.


<! - #DG-8080 - 1980-?? - (AL) notes >

Bill Perkins & The Midwesterners "Pickin' At Liberty" (Ozark Records, 19--?) (LP)
Missouri fiddler Bill Perkins with various locals backing him working his way through a mix of country, western swing, old-timey and pop standards -- tunes such as "Oklahoma Hills," "Faded Love," "Westphalia Waltz," "A Maiden's Prayer," and "Sweet Georgia Brown." Dunno much else about this one... It looks like it's late 1970s vintage, and was recorded at the Ozark Sound Studio in Columbia, Missouri. The band included Bill Potts, Gene Barnes, Eddie Reno (on drums) and others


<! - # - plain white bc - no ASIN 08/03/15 >

J. T. Perkins "Perkins Style Fiddling" (Davis Unlimited Records, 197-?) (LP)
A championship fiddler from Alabama, J. T. Perkins recorded several albums and was in the orbit of the instrumentally-oriented Davis Unlimited bluegrass label.


<! - # B0063WHBDI >

Al Perry & The Countrymen "Souvenir Album, Volume One: I Love You" (Love Studios, 19--?) (LP)



<! - #LOVE-L-77 - Al Perry a pseudonym of steel player Al Petty, whose career dates back at least to the early 1960s - mostly covers, though "(That Don't Make You A) Bad Girl" was probably an original >
Al Perry & The Country Folk "Sondrestrom And Thule Souvenir Album: '69-70" (Love Studios, 1970) (LP)
A souvenir album recorded live at some US military bases in Greenland, during a European tour by ex-rockabilly twangster Al Perry and his band... Most of the songs were sung by Al Perry, with other singers including Vern Coldiron, Billie Love, Doris Love and Jimmy Waylon. The "Love Sisters" -- Billie, Doris, and later Donna -- toured with Perry for several years, though I'm not sure if any of them were actually related.


<! - #LOVE-LP-579 - sisters (really?) Billie Love and Doris Love; also a third sister, Donna Love, in a later band >
Al Perry & The Country Affair "Live At The Country West" (Love Records, 1975) (LP)
A live album recorded May 10, 1975 at a place called The Country West, in Marshfield, Wisconsin, near Wausau. For several years this was the adopted stomping grounds of the Al Perry band, a hard-country shuffle band from Tyler, Texas that apparently had a big influence on the local country scene. The group was led by steel player Al Perry, along with piano player Rags Allen, singer Donna Love and bass player Glenn Worf, a Madison local who went on to become an A-list studio musician in Nashville.


<! - #LP-707 ~ 26258 - (TX, WI) - Rags Allen solo CD, circa 2005(?) - aka Al PETTY: https://bb.steelguitarforum.com/viewtopic.php?t=87501&sid=e5fe8c3890cfc675815f6625db39b485 https://www.facebook.com/244243372260576/videos/248643571833030/ "... Central Wisconsin Country Music Reunion August 11, 2011 · A group that will not be at the Reunion, but I feel they need mention is the Al Perry Country Affair. This group from Tyler, TX performed in Western/Central Wisconsin in the 1970's and influenced many of the area musicians. Group consisted of Al Perry, one of the nation's best steel guitarists, Donna Love, A true Texas beauty with a voice to match (and a girl drummer that could kick any guy's butt), Rags Allen, a piano player you had to see to believe, and Glenn Worf, today a CMA award winning studio bass player. You can still hear the group today when you hear the King's Camper jingle on television. This clip is Wally Borth of Wausau, backed by the Al Perry Country Affair." >
Brenda Kaye Perry "Deeper Water" (MRC/Major Recording Company, 1978) (LP)
(Produced by Ray Pennington)



<! later album: Brenda Kaye Perry "Look Me Up" (Dynasty Records, 2015) (LP) B00U2SZ3UW B00NV78DL2 - March, 2015 rave review, but no biographical info: "...Brenda is going into America's Old Time Country Music Hall of Fame in LeMars, Iowa, this fall." (Bob Everhart) https://www.rokuguide.com/channels/hit-train-tv "...Quick Look: HIT TRAIN TV features country music videos from artists recording on the Hit Train Records label. There are currently only three artists available: Soul Circus Cowboys Perley Curtis Brenda Kay Perry Below is one of the videos featured on this channel... Hit Train Records is a top country music recording studio based in Nashville. Hit Train artists include legends like Brenda Kaye Perry, Perley Curtis and hot newcomers like Soul Circus Cowboys! Information is current as of October 20, 2017" https://www.hittrainrecords.com/ - liknk dead(?) 09/03/18 Brenda Kaye Perry "I'm A Mama's Girl" (Debusk Entertainment, 2016) (CD) http://www.countryentertainmentusa.com/pastcdreviews/16/pastcdreviews16.html "...Brenda Kay Perry's latest release I'm A Mama's Girl is 14 tracks of solid country music. The ballad, "Would I See Me," is the most stirring song on the album, but the rousing song, "The Devil And Angel Agree" and the up-tempo "Honky Tonk Your Memory Away" are also attention-getters. Although the project is simply produced, it is an enjoyable listen." - was on the Porter Wagoner Show for the 1978-79 season http://tnsjournal.com/local/north-american-country-music-associations-intl-lights-country-tonite-theater/ : "...Brenda Kaye Perry is from North Carolina and began her singing career by performing with the family band. Brenda's first national hit was "Deeper Water." During her career she has won national competitions, received ASCAP awards, appeared on the Grand Ole Opry and numerous television shows." - Porter introduced her as from Florida on yt video was this her obit? no mention of music, but the photo is pretty glamorous https://www.dignitymemorial.com/obituaries/attalla-al/brenda-chapman-7445261 (1951-2017, d. in Alabama) >
The Perry Brothers Band "Just For You" (LP)
This Sacramento, California band included brothers Bill, Marty and Tim Perry, with their father John Perry also participating in the making of this album. The group played mostly around Sacramento, but also throughout the state and occasionally further afield. This record includes several cover songs -- stuff like "Sixteen Tons," "Tumbling Tumbleweeds" -- but also several originals, most of them credited to Tim Perry. His songs include "Better Run Real Fast," "Honky Tonk Bar Room Queen" and "Wait," while the song "Rose Marie" seems to have been written by his dad.


<! - # - obit (CA) - Rose Records(??) label name not visible >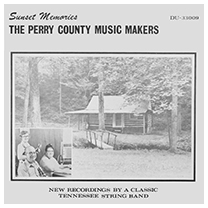 The Perry County Music Makers "Sunset Memories: New Recordings By A Classic Tennessee String Band" (Davis Unlimited Records, 1974) (LP)
This old-timey trio from Linden, Tennessee was comprised by siblings Nonnie Presson on zither and Bulow Smith playing guitar, with their niece, Virginia Clayborne adding vocal harmonies. Way back when, during the 1920s, they played on WTNT radio station, in Nashville, which gained the attention of the Vocalion label. They cut two singles for Vocalion in 1930, songs that pop up on various old-timey collections. Nevertheless, their professional music years were brief, and it was the inspiration of label owner Steve Davis which got them to (literally) dust off their old instruments and return to their old repertoire. For those of you who appreciate "real people" records, prepare to be charmed by these heartfelt old-timers.


<! - #DU-33009 >

The Perry County Music Makers "Going Back To Tennessee" (Davis Unlimited Records, 1974) (LP)
(Produced by Steve Davis, Charles K. Wolfe & The Perry County Music Makers)



<! - #DU-33024 A1 Dew Drops A2 Dance At Windy's Place A3 Some Way A4 All Night Long A5 Sleepy Tiger A6 Hollow Poplar A7 New Moon Song A8 Chritsmas Bells B1 Susie May B2 8th Of January B3 Got A Buddy I Must See B4 Soldier's Goodbye B5 Happy Hula Girl B6 Rippling Water B7 Blackberry Waltz B8 Fishing Bird's Return >

Larry Perry "Saturday Night" (Sapphire Records, 19--?) (LP)
(Produced by Larry Perry, David Floyd & Ted Kallman)
Not sure where this guy was from, though he seems to have moved around a lot... The album's liner notes mention Nashville, North Carolina and Akron, Ohio... I think he was originally from somewhere in Tennessee. Apparently his real name was Larry Pearre, and he later recorded evangelical Christian rock music under that name, as well as playing in a cover band called Pure Country Gold. Pearre eventually wound up in Plant City, Florida, near Tampa, where he is part of a faith-healing revival sect. I think this was his only album as Larry Perry.


<! - #HM 2046 - contact info (NP) >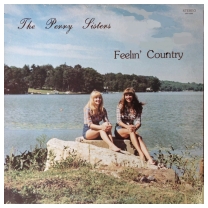 The Perry Sisters "Feelin' Country" (SV Records, 1977) (LP)
(Produced by Ray Winn)
Siblings Mona and Sally Perry made their first recordings as the Perry Sisters 'way back in the late 'Fifties, with their goofball, girl-group novelty song, "Fabian," coming out on Decca Records in 1959. This disc is a much later effort, a nice, mellow, sorta low-rent DIY set of '70s sunshine country-pop, recorded with help from pickers Kenny Morris and Terry Sutton. The Perry gals also did some session work, playing rhythm guitar and bass for several New England artists, notably backing Lucky Look on one of his LPs. Bassist/lead singer Sally Perry sang in an emotive Lynn Anderson style -- she also wrote the album's two original songs, the syrupy, slightly unfocussed "Delta Baby's Tears" and the perkier, more memorable "Mary Ellen Jensen," a catchy story-song about an innocent young girl and a cheating married man, very much in the style of "Harper Valley PTA" or "Ode To Billie Joe." Longtime collaborator Terry Sutton was a stellar pedal steel wizard, playing at a level of sophistication a notch or two above this enthusiastic though sometimes rough-edged album. Sutton had worked with the Perrys since the early '70s, producing a couple of singles on the Sacramento-based Raven Records label, and he adds some really sweet licks throughout this album. Not earthshaking, but charming and authentic. (By the way, these gals are not to be confused with the Southern Gospel band of the same name, which formed in the 1970s, but are no relation...)


<! - # - no ASIN 03/16/15 - singles, FB (CA) - from Sun Valley, California >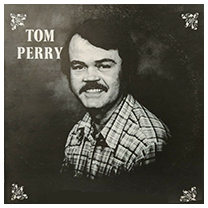 Tom Perry "Tom Perry" (Marjon International Records, 19--?) (LP)
(Produced by Johnny Krizancic)
Country covers and several originals from singer Tom Perry, who was born in Lawrenceburg, Tennessee, and moved to Ohio as an adult... Singing and playing bass, Mr. Perry is backed by a local group including Mike Faber on piano, Lee Horsefall (drums), Tommy Johnson (steel guitar), Ed Koren (steel guitar and lead), Ernie Maurer (lead guitar), and some guy only identified as "Billy" on backing vocals. The set list includes four songs credited as Perry originals: "Golden Lady," "It's Gotta Be Love," "Lonely Women," and "Singin' To The Mountains" -- he also covers classics from Dave Dudley, Merle Haggard and even Johnny Russell's "Red Necks, White Sox And Blue Ribbon Beer." Not a lot of info about this guy to be found, and no date on the disc, though it looks like this was a late 1970s release.


<! - #MJCS-046 - (OH) >

Pete & Anthony "Fire Tower Mountain" (Commercial Distribution Corporation, 1978-?) (LP)
(Produced by Rick Bracy & Johnny Erdelyan)
Yeah, sure, this was recorded in Nashville with a bunch of studio pros from the country scene -- Dave Kirby on lead guitar caught my eye -- but it turns out this was more of an indulgent, emotive loner-rock flight of fancy, and less of a twang thang. Anyway, I couldn't quite get into it, but it does seem to fit in here, on some level. The duo's full names were Pete Nice and Anthony Crawford and they wrote or co-wrote all but one of the songs on here, the exception being Herb January's "For That Summer." Still, regardless of my twang snobbery, these guys did okay, particularly Mr. Crawford who wrote a few hundred songs, many of which were recorded by top artists in the '80s and '90s, and also worked as a sideman for top-tier artists such as Vince Gill and Dwight Yoakam, and even pop stars such as Nicolette Larson and Steve Winwood. I think these guys were originally from Birmingham, Alabama; Pete Nice didn't leave quite as large a footprint as Crawford, though I think they continued to collaborate off and on over the years.


<! - # CDC-A781 - not in dc; Crawford on wp - all songs Milene Music >

Peter & Gordon "Sing And Play The Hits Of Nashville, Tennessee" (Capitol Records, 1966) (CD)
A lot of pop and rock musicians made the trek to Nashville to try their hands at country music, including the English soft-rock duo of Peter Asher and Gordon Waller. Their days in the sun as UK chart-toppers were fast fading by the time this album came out (thus giving them some room to experiment with different styles) but the country thing turned out to be more than a passing fling for Peter Asher. He moved to the United States and became an influential figure in the growth of Southern California's country-rock scene, first by managing an obscure band called Country (also reviewed here) and then, most famously, as Linda Ronstadt's manager and producer, playing the same role for folk-rock superstar James Taylor, and numerous others... So, maybe this album ain't as goofy-sounding as you think!


<! - # >

Dean Peters "In Love" (WRP Records, 19--?) (LP)
(Produced by Arnold Rogers & Jack Logan)
Cover tunes galore on this folk-tinged album... Dean Peters was originally from Missouri, though he was working in Chicago when this record came out. The sessions were held in Nashville, with usual-suspect studio pros such as D. J. Fontana, Roy Huskey Jr., Doug Jernigan, Bunky Keel and Bruce Watkins backing him up. One odd, notable inclusion to the lineup is hillbilly old-timer Onie Wheeler, credited as playing harmonica. The songs include chestnuts such as Willie Nelson's "Just Pretend I Never Happened," Stewart Hamblen's "Remember Me," Ribbon Of Darkness" by Gordon Lightfoot and "My Heart Would Know," from the Hank Williams songbook. There's no release date on this album -- it could have been from the later '70s, but I'd guess mid-1980s.


<! - no ASIN 10/13/16 - no info on G - name too common - may have become an evangelical leader > <! PATSY PETERS - UK >


Colleen Peterson - see artist discography



Pete Peterson "A Thing Called Love" (Paw Records, 1983) (LP)
(Produced by Harvey Dalton Arnold & Pete Peterson)
Lots of original material recorded by a local lad from Charlotte, North Carolina... The title track, "A Thing Called Love," was penned by Harvey Dalton Arnold, former bass player for the southern rock band The Outlaws. The song was first released as a single, spurring Peterson to record a whole album, with backing by an all-local crew. The musicians include both members of his road band and folks in the studio -- there's some overlap, but the sessions featured Jim Brock on drums, Jim Catterton (bass), David Earl (dobro), David Floyd (keyboards), Jeff Grimsman (fiddle), Doug Hawthorne (bass), David Johnson (banjo and fiddle), Kerry Johnson (steel guitar), and Ron Radford playing both rhythm and lead guitar. Not sure if Peterson has other recordings, but this disc's a doozy!


<! - #PR-1001 - (NC) conflicting dates? >

Leon Skeeter Petty "This Ain't My First Rodeo" (Leon Records, 19--?) (LP)
(Produced by Freddie Fletcher & Dave McNair)
Dunno much about this guy, but he sure had some high-powered friends... This album includes Jimmy Day on steel guitar, Chris Etheridge playing bass, and Bonnie Bramblett singing backup... and that's quite a lineup! Not sure where Mr. Petty was from though this album was recorded in Austin, Texas, so it's possible he was the same Leon (Thomas) Petty who passed away there in 2005. Any info is welcome.


<! - #CPI-10474 - early '80s? - from Pine Bluff, Arkansas (??) - recorded in Austin, Texas - couldn't find much info about him online 12/19/17 - obit?: http://www.legacy.com/obituaries/name/leon-petty-obituary?pid=1000000015691460&view=guestbook "...PETTY, Leon Thomas, 51, of Georgetown died Wednesday. Services 11 a.m. Saturday, First Baptist Church, Rogers. Arrangements by Scanio-Harper, Temple. Published in Austin American-Statesman on Nov. 18, 2005" > <! Jimmy Phair - see Canada >
Dewayne Phillips "Texas Rhythm" (Cowpatty Records, 19--?) (LP)
(Produced by Dewayne Phillips & Rusty Matheny)
I guess Dewayne Phillips was a child prodigy who was on the Wilburn Brothers show in the early '60s and played guitar in the George Jones band at some point. He does a solo set here with a band of his own, sometime in the early-to-mid-1980s, I'm guessing from the clothes and hair. I'm a little skeptical about just how "country" this one is... He covers honkytonk tunes like "Under Your Spell Again" and "Window Up Above," and there is some steel guitar in the mix, but also congas, flugelhorn and sax, so you see where I might be a little concerned. Still, I am quite curious...


<! - no ASIN 02/04/15 - #CR-922 - label in Longview, Texas - includes a Michael Smotherman song, "Don't Want To Know Your Name" >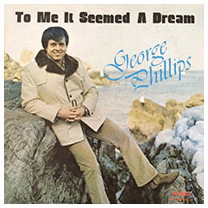 George Phillips "To Me It Seemed Like A Dream" (Our Country Records, 19--?) (LP)
(Produced by Glenn Appleton)
Previously heard on the oddly-named E.A.B. COUNTRY compilation, New Englander George Phillips works his way through a set made up mostly of early 'Seventies cover songs, including several pop-rock numbers such as "Rockin' Robin," George Harrison's "Something," The Shondells' "Draggin' The Line" and Tony Orlando's "Candida." Yeah, I know that all sounds scary, but there are legit country songs as well -- "Good Time Charlie Got The Blues," "Help Me Make It Through The Night," "Green Green Grass Of Home," etc. Nothing too surprising. The title track is Phillips's own composition, the only original on here. Backing Phillips are Dick Demers on drums, Ken Morris (lead guitar), Mona Perry (rhythm guitar), Sally Perry (bass) and Terry Sutton on steel. The Perry Sisters are of interest as locals who did session work for various projects, including one of Lucky Look's albums, as well as recording their own LP in 1977. Not sure if Phillips was from Maine himself, though the E.A.B. label was located in Yarmouth.


<! - #101 - also on E.A.B. COUNTRY compilation - Yarmouth, Maine label - (ME)(?) >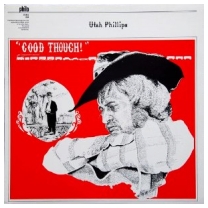 Utah Phillips "It's Good, Though!" (Philo Records, 1973) (LP)
(Produced by Louis Keieg & Al McKenney)
It's hard to overstate how much of an influence this album has had on my life and intellectual development... Or, to be more precise, how much I love the tall-tale recitation of "Moose Turd Pie," which I've re-told myself to dozens of unwilling audiences, and also by the way is a one-hundred-percent true historical saga: look it up sometime! I also dig the cowboy poetry and railroad songs, particularly "Daddy What's A Train," which is my all-time favorite Utah Phillips some. Nice picking by Martin Grosswendt, and some very concise harmony vocals by fellow folkie Jane Voss. Great record.


<! - #1004 - 01/28/21: add a bio at some point >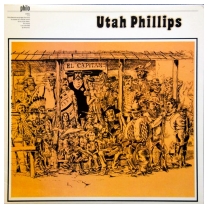 Utah Phillips "El Capitan" (Philo Records, 1975) (LP)
(Produced by Utah Phillips & Bill Schubert)
More western nostalgia songs, with songs about the desert and mountain trails in Utah and Arizona, including the mournful "The Goodnight-Loving Trail," another one of his finest songs. Phillips' political side starts to assert itself on "Enola Gay," a slightly forced folk song about one of the planes that dropped an atom bomb on Japan, back in 1945. Martin Grosswendt is on board again, playing some nice dobro licks alongside Utah's more humble guitar work. Another simple, straightforward 'Seventies folk gem.


<! - #1016 - 208 loaded >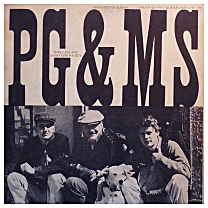 Philo Glee & Mandoline Society "PG & MS" (University Of Illinois Campus Folksong Club, 1962) (LP)
The first of three albums issued in the early 1960s by the University Of Illinois Campus Folksong Club (CFC), this LP was released with a cool picture of the band on the front cover, and nothing on the back, just plain, tan paper stretched over the cardboard, with a sort of a plain-brown-paper-bag look to it, and a Folkways-style booklet added inside. The Mandoline Society (misspelled on the album cover, but not elsewhere) was a trio including University art professor Doyle Moore and two students, Paul Adkins and Jim Hockenhull. The CFC was an influential entity on the American college scene, one of the first clubs formed in the late '50s/early '60s folk revival... The organization hosted concerts by nationally known artists but also reached out to rural musicians in Illinois and nearby regions, and sponsored numerous enthusiastic songcatchers who networked with the locals: several of the songs on this album were learned from folks in neighboring towns. (The label's second LP, GREEN FIELDS OF ILLINOIS, was a collection of songs performed by Stelle Elam, Lyle Mayfield, Cathy and Lloyd Reynolds and other musicians who came into the orbit of the University folk fans.) This record is great. These guys were clearly fans of the New Lost City Ramblers, and perform very much in their style, getting as "bent" and old-timey as they could. The repertoire is a gas, with some great old songs, story-songs, gospel tunes and tall tales... Although they yearned for the past, the PGMS trio also had a sardonic undercurrent, and in a tune or two, I thought I heard a glimmer of the same kind of wry, smartass humor that John Prine would later explore. At any rate, this album is a swell relic of its time, and well worth tracking down.


<! - "Produced for CFC by Delmar Records" (Delmark?) - album had liner notes (not my copy though) - was there artwork underneath the plain brown paper?? - the same Paul Adkins as the bluegrass guy? - "CFC 101 scarce '65 MONO private Illinois folk country group influenced by New Lost City Ramblers. (Mandolin is spelled ending with a 'e' on cover, but is correct on labels). " http://www.library.illinois.edu/sshel/specialcollections/folklore/cfcintroduction.html https://www.academia.edu/6503351/Dissertation_Chapter_2_Bildung_Tradition_Campus_Folksong_Clubs_and_Folk_Music_Criticism_at_the_University_of_Illinois_and_Indiana_University >

Phoenix "Phoenix" (ABC Records, 1969) (LP)
(Produced by Bob Todd & Don McGinnis)
Although this is really more of a hippie-era rock record, it's noteworthy because almost all of the songs were written by Chuck H. McCabe, a guitarist from San Jose, California who most definitely "went country" in the 'Seventies. Also, there's a tune on here called "Hello Nashville," so the twang vibe was definitely in place.


<! - #ABCS-703 >

Phoenix Sonshine "Shinin' In The Light" (Destiny Records, 1971) (LP)
(Produced by Evan Williams)
Christian country-rock by a trio from Phoenix, Arizona... The band's principal songwriter, Gary Cowan, is backed by his wife, Debbe Cowan and guitarist Ron Schriber, as well as several local musicians. This first album has been repressed several times, with different artwork, and remains a classic of the hippie-era "Jesus music" subgenre...


<! - #D-4404-S >

Phoenix Sonshine "The Exodus" (Maranatha Records, 1975) (LP)
(Produced by Evan Williams)
Pedal steel player Al Perkins helps anchor this album, supporting a lineup that includes pianist-producer Evan Williams, singers Debbe Cowan and Gary Cowan, guitarist Ron Scribner and Don Gerber on banjo and dobro. The songs are all originals, including more worldly titles such as "Paperback Bible" and "Backsliders Blues," as well as more stuffy-sounding poetical tunes like "God's Prologue" and "The Understanding Love," which sound a little less fun.


<! https://www.facebook.com/pg/PhoenixSonshine/about/ >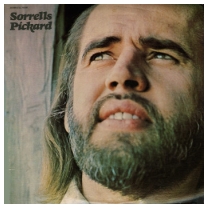 Sorrells Pickard "Sorrells Pickard" (Decca Records, 1972)
(Produced by Pete Drake)
This was the first full-length album by Florida-born songwriter Sorrells Pickard (real name: James Bazzell) one of those outsider-insiders who lurked on the peripheries of the Nashville music machine. The album sports warm'n'fuzzy liner notes from Kris Kristofferson, who recalls many late-night jam sessions with Pickard and other other members of what would become known as the "New Breed" of Nashville auteurs. Stylistically, Pickard shares a lot in common with Kristofferson, a rough-cut, growling singer with rambling, poetical lyrics backed -- in this case -- with elaborate, somewhat mismatched orchestrations, with folkie-twang sounds struggling to emerge from the mix. As a performer, Pickard was a pretty uneven vocalist, but he was quite successful as a composer, placing songs with a number of established country stars -- Roy Clark, Del Reeves, Melba Montgomery, Kenny Price, The Statler Brothers and others -- before his big breakthrough backing Ringo Starr on his second album, the country-flavored Beaucoups Of Blues, which also included four songs written by Pickard. Not long after releasing this solo album, Pickard left Nashville for a new career in LA as a Hollywood character actor, and later tried his hand as an entrepreneur, establishing his own brand of Sorrells Pickard peanut-butter. This album certainly captures a certain sound -- the poetic outlaw country sound, filtered through the Nashville studio system -- and along with several usual-suspects studio pickers also has a few interesting folks such as Linda Hargrove and the Cates Sisters singing harmony. All but one of the songs are Pickard originals -- fans of Kris Kristofferson and Mickey Newbury may find it appealing, though I doubt I'll be coming back to this one any time soon.


<! check on drug story: LK: "Not long after releasing this solo album, Pickard got busted for drug possession and left..." >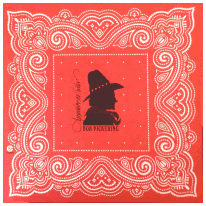 Bob Pickering "Appaloosa Rider" (Capitol Records, 1973)
(Produced by Whitey Thomas & Bob Pickering)
This is a very odd record, one of those weird, "only in the 'Seventies" major-label toss-offs that skirted the boundaries of both commercial country and the hippie-oriented country-rock. There are some tracks that are clearly twangtunes, but others that are closer to the artful orchestral pop of the late '60s, most of it with an odd, rambling structure that is matched by Pickering's imperfect, idiosyncratic vocals. It took me a while to place the style, and figure out who I was reminded of by this guy's square-peg, half-conversational singing style, and then finally it hit me: this guy was sort of a prototype of alterna-kook Mark Olson who also wrote loosely-structured, somewhat confounding lyrics and sang them in a way that consciously defied the expectations of "pop" performances. At any rate, Pickering -- an Oklahoma native who I'm still looking for more information about -- was following his own muse, and may be of interest to obscuro-music twangfans. One thing's for sure: there aren't many records like this one.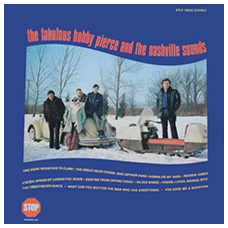 Bobby Pierce "The Fabulous Bobby Pierce And The Nashville Sounds" (Stop, 1970) (LP)
(Produced by Pete Drake & Scotty Moore)
Recommended by producer Pete Drake, singer Bobby Pierce was chosed as one of the hitherto-unknown songwriters showcased on Ringo Starr's Beaucoups Of Blues album, contributing his tune, "Loser's Lounge," to Ringo's early country outing. This album, recorded around the same time, includes three other Bobby Pierce originals, "The Great Neon Cross," "The Truth Never Hurts" and "What Can You Buy The Man Who Has Everything," along with covers of Merle Haggard and Marty Robbins hits.


<! NOT COUNTRY - different guy: Bobby Pierce "Introducing..." (Cobblestone, 1972) (LP) Bobby Pierce "Piercing" (Muse, xxxxx) (LP) >
Al Pierson "Country" (Capriole Records, 1982) (LP)
(Produced by Pete Drake & Scotty Moore)
Big band revivalist Al Pierson pursued a smooth dance sound as the leader of "Big Band USA," later resurrecting the classic franchise of Guy Lombardo's Royal Canadians... He often mixed country oldies into his repertoire, and went all-out on this session, which features covers of Hank Williams and Eddy Arnold chestnuts, as well as more contemporary hits, such as "Elvira," "On The Road Again" and "My Heroes Have Always Been Cowboys." This ain't no liquor-fueled outlaw slugfest, though... not by a longshot!


<! - #C-3682 - 1982-? - Recorded in Dallas, Texas(?) - (IL) (?) >
Maury Randolph Pigg "Outlaw Gospel, Volume 1" (Pax Records, 1978) (LP)
(Produced by Gary S. Paxton)
Outlaw gospel? Sounds cool to me... especially with Buddy Emmons on dobro and Terry McMillan on harmonica... Could be pretty groovy... I'll let you know when I find out.


<! - #PMR-7003-R > <! PIKE BROTHERS - see Earline Pike, below The Pike Brothers "...And The Pine Hill Ranchers" (Rebel Records, 1968) (LP) - #SLP-1480 - no ASIN 03/14/16 The Pike Family "To Warm And Comfort You" (Rebel Records, 1968) (LP) - #SLP-1491 - no ASIN 03/14/16 - niece of Fred Pike - daughter(?) of Earl Pike, part owner of Rebel Records (that?? Rebel Records?) - Along with her sister(?) Nita Pike, the diminutive, teenage Earlene Pike was a star of the Pike Brothers band >
Dave Pike "Straight From The Heart" (Belmont Records/John Penny Enterprises, 1978) (LP)
(Produced by Dave Pike & Terry Sutton)
This indie album from the Boston area features eight original songs from singer David Pike, along with covers of "Please Help Me I'm Falling" and "Singing The Blues." The backing musicians were basically the John Penny Band, one of Boston's premiere twangbands, featuring steel player Terry Sutton, Chuck Parrish on lead guitar and drummer Rick Curless (son of New England's country king, Dick Curless...) Although the young-looking Pike appears to have been a total 'Seventies dork -- the kind of guy you might hope would have been a Devo fan -- he sang in a deep, resonant neotrad country style, with a voice that's strongly reminiscent of John Anderson. A couple of the songs are too loosely written, though others crafted with a more simple, direct approach are low-key winners.


<! A1 Georgia Sun A2 I Don't Need No One (To Tell Me That You're Gone) A3 Carrie A4 The World I Built Around You B5 Lonely Guitar B1 Tish B2 Alone Without Sue Again B3 Please Help Me I'm Fallin' B4 Someday I'll Be Gone B5 Singin The Blues >
Earlene Pike "Singing From The Heart" (Zap Records, 1973-?) (LP)
A posthumous homage to singer Earlene Pike (1953-1972) a dynamic artist who passed away just before her nineteenth birthday after a battle with bone cancer. Hailing from Connecticut, the diminutive Ms. Pike was a lifelong performer -- from the age of four she worked as part of her father's family bluegrass band, the Pike Brothers, and she sang on the band's two albums, circa 1968. For this record she tears into a bunch of country stuff, including covers of hits such as "I Still Miss Someone," "I Fall To Pieces," "Crazy Arms," "Go Cat Go" and "Snowbird," with backing by the Pine Hill Ranchers, which was the same group that appeared on the Pike Family recordings. Sadly, the back cover of this album features a picture of her gravestone, bordered by photos taken at various live shows performed with a variety of country and bluegrass artists.


<! - # - no producer info - date nv - obit (CT) >

Pilgrim "Silver Lady" (Sky Records, 1979) (LP)
(Produced by Jonathan Freed, Garth Kelley & Dan Novacco)
Dunno much about these Connecticut guys... This album was recorded in South Glastonbury and looks like a bluegrassy string-swing thing, with original material on all but one track. The trio was Bob Thurston (fiddle), Dudley Hamlin (bass), Vinny Kelley (banjo and mandolin). Thurston also released a solo album called Fiddlers Have All The Luck.


<! - #1204 - "One Of Nineteen Records" (LABEL?) Dudley Hamlin: Director Holiday Hill Day Camp and Recreation Center June 1985 – Present 33 years 9 months > <! DEREK PILGRIM - 2000s artist, from Newfoundland, recorded a a lot of Roy Payne's songs >
Pine Island "No Curb Service Anymore" (Green Mountain Records, 1976) (LP)
An old-timey/acoustic swing/bluegrass band from Burlington, Vermont, Pine Island was a frequent participant in regional concert shows such as the annual Green Mountain Opry revue, and had been together for several years before releasing this album. Banjo picker Gordon Stone was one of the band's spotlight performers...


<! - label from Northfield, Vermont http://www.newspapers.com/newspage/63945221/ - article in the Bennington Banner newspaper: >
Pine Mountain Jamboree "Live On Stage" (1981) (LP)
Dave and Deanna Drennon founded this Ozark music show in 1975, with Eureka Springs, Arkansas as their base of operations. The liner notes for this album promise a program of "good, clean country music and comedy for the entire family" and the songs range from pop oldies like "Mister Sandman" and gospel standards such as "Have A Little Talk With Jesus" and "Let's All Go Down To The River" to a variety of country hits, old and new, including "Rocky Top," "Smoky Mountain Rain," "9 To 5" and Ronnie Reno's "Boogie Grass Band." And, as a family-friendly venue in a former Confederate state, they split the difference on the Civil War's still-simmering legacy by closing things out with a medley of "Dixie" and "Battle Hymn Of The Republic." Unfortunately, the liner notes don't mention who any of the musicians were, so while this may actually be a "various artists" album, it's hard to tell who played what. Alas!


<! - #CPI-6881 >

Pine Mountain Jamboree "Live On Stage" (1982) (LP)
Same album title, different record; go figure. Anyway, this is another early 'Eighties offering from Dave and Deanna Drennon's mini-opry located in Eureka Springs. As on the album above, the other musicians aren't listed and there's no date given, but looking at it forensically, I'd guess early 1982. The set includes the usual Branson-esque mix of country and gospel chestnuts, with a few contemporary hits thrown in for good measure. This time around they played "Elvira," (a big hit for the Oak Ridge Boys in 1981), along with Anne Murray's "Could I Have This Dance" and -- whoo-hoo!-- "Pac Man Fever," which was also hitting the high score in '81. Plus "Rocky Top," and all that kinda stuff.


<! - #SO17543 - >
Pine Mountain Jamboree "Thirty And Counting" (2003)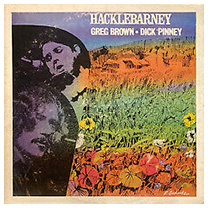 Dick Pinney & Greg Brown "Hacklebarney" (Mountain Railroad, 1974) (LP)
Midwestern singer-songwriter Dick Pinney was sort of the Pete Best of the contemporary folk scene... Bo and lehold, his early partnership with Greg Brown, who became one of the biggest folk stars of the '80s and '90s, with this album documenting the duo's act, which Pinney looks back on with good-natured equanimity...


<! http://www.richardpinneymusic.com/bio.htm - from Milwaukee? >
Dick Pinney "Devil Take My Shiny Coins" (Mountain Railroad, 1977) (LP)
This is maybe a bit more on the coffeehouse folkie side of the street, but with Cal Hand adding some pedal steel licks, I figure it's worth mentioning... Oh, and Greg Brown pitches in as well, although I think at this point he had officially gone solo...
The Pioneers "By Request" (Fathom Records, 197--?) (LP)
(Produced by Kearney Barton)
This band from Seattle, Washington was led by guitarist Andy Stevens, who is credited as arranger on this album. They're backing local lad Johnny Galvin, who sings a couple of his own originals, "I Tell Myself A Lie" and "Secret Meeting Place," in addition to a full course of Johnny Cash and Merle Haggard tunes, some Hank and Buck, and (of course!) a version of "Green Green Grass Of Home." The Pioneers also backed singer Bob Taylor on a subsequent album on the Fathom label; Taylor adds his own song, "Lonely Teardrop," to this disc. Galvin released another album on Fathom, with more of his originals. (Note: the inner label mistakenly gives the label address as being in Oak Harbor, Michigan, which has led to some confusion about where these guys were from: it's really Oak Harbor, Washington, just north of Seattle.)


<! - #FRS-1001 - (WA) >

Joe Pipps "Last Train Ride" (Crazy Cajun, 1978) (LP)
(Produced by Huey P. Meaux)
Southeast Texan Joe Pipps worked with producer Huey P. Meaux for a number of years, including a major label album in the early '70s with a band called The Good, The Bad & The Ugly, where he wrote or co-wrote almost all of the songs. He was most successful as composer, including a few tunes that were recorded by Roy Head and other artists.


<! - #61253 - from Southeast Texas - Beaumont and Port Arthur >
The Pittmans "Country Gospel" (Life-Line Records, 19--?) (LP)
(Produced by Graham Williamson)
Twangy Christian tunes from a family band out of Christiana, Tennessee, just south of Murfreesboro... Bud and Ellen Pittman form the core of the group, backed by Dwight Bullard on guitar, Nancy Evans (piano), Rusty Gannon (steel guitar), Matthew Graham (fiddle), Rickey Rigney (dobro), withDavid Kivniemi and Mark Woodman on drums... The repertoire is a mix of old from the likes of Roy Acuff to newer (but still twangy!) tunes by the Hemphills and others... Pretty much the real deal.


<! - #LP-GW-121781 - looks legitimately twangy - recorded in Tullahoma, Tennessee; band address is in Christiana, Tennessee - 1981-? >

Joe Pitts "Remembering" (Rich-R-Tone Records, 1978) (LP)
(Produced by Jim Stanton)
This band from Black Mountain, North Carolina included singer Joe Pitts, Ralph Crigger on piano, Roger Kelley playing steel guitar, lead guitarist Red Peterson, bassist Laurence Nave, and drummer Danny Thomas. Pitts wrote three songs on here -- "Don't Lean On Love," Hearts Can Be Broken," and "Five Foot Two And 98 Pounds Of Love" -- all for the House Of David publishing company. There are a couple of other House Of David tracks on here -- "You Took The Most Of Me," written by Ronald Parker, and "I Die A Little Every Day," by Earl Peterson. Also includes are covers of stuff by Hank and Merle, Don Gibson, Johnny Horton, Waylon Jennings, and even an obscure John Hartford tune, "There's Gotta Be More To Life Than You."


<! - #LP-8095-S, in "new, improved stereo" - no ASIN 02/11/17 >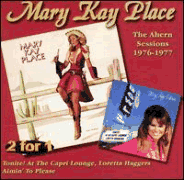 Mary Kay Place "The Ahern Sessions: 1976-1977" (Raven Records, 2001)
A welcome twofer reissue combining two albums recorded by actress Mary Kay Place during her tenure as the TV character Loretta Haggers, on the fabled Mary Hartman, Mary Hartman soap comedy, 1976's Tonite! At the Capri Lounge Loretta Haggers and Aimin' to Please from 1977. A twangy-voiced Tulsa native, Ms. Place -- or should I say Mrs. Haggers? -- had an A-list studio crew backing her up, including members of Emmylou Harris's Hot Band and numerous Nashville heavyweights, with sonic sculpting by Emmylou's best producer, Brian Ahern. The overall sound will be pretty familiar to Emmylou's fans: spacious, round-toned harmonies, rock-friendly twang, traditional honkytonk instruments in a well-defined soundscape, and plenty of sweet picking from the likes of James Burton, Albert Lee and Rodney Crowell, and guest singers that include Emmylou Harris, Dolly Parton and Willie Nelson. Some of the songs are better than others: I think they really hit their rhythm on the second album, taking things a little more seriously in some ways than on the first... Highlights include "Vitamin L" (a staple on the Mary Hartman show), a funky cover of Bobby Braddock's "Something To Brag About" and a sublime version of "You Can't Go to Heaven (If You Don't Have a Good Time)," which is probably the best and most sincere song of the set. If you like that whole Hot Band/Happy Sack production style, you'll want to check this one out!




The Plainfolk "Touch The Earth" (Major Recording Company, 1970) (LP)
(Produced by John Major)
Hailing from upstate New York, singers Tom and Joanne Yacovella worked together as a pop-folk duo for many years, including a couple of albums as The Plainfolk... This album includes country standards such as "Cowboy's Sweetheart" and "Green, Green Grass of Home" as well as more contemporary material like "Snowbird," Neil Diamond's "Sweet Caroline" and Kris Kristofferson's "Why Me." Backing musicians includes lead guitar Calvin Gochenour, steel player Ronnie Eyler, Roy Ingram on fiddle and Charlie Swank on piano.


<! Bass – Mike Jackson (22) Design [Album] – Tom Yacovella Drums – Neal Good Engineer [Recording] – John Major Fiddle – Roy Ingram (2) Guitar [Lead/Rhythm] – Calvin Gochenour Photography By – Gigliotti Piano – Charlie Swank (2) Steel Guitar – Ronnie Eyler - 1970(?) per: http://www.discogs.com/Plainfolk-Touch-The-Earth/release/5193413 "Sweet Caroline" "Snowbird" Kristofferson's "Why Me" Four Strong Winds; Snowbird; Sweet Caroline; Seemann; Green, Green Grass of Home; Scarlet Ribbons; Why Me; Cowboy's Sweetheart; Four Walls; and The Nickel Song. >

The Plainfolk "Loving Arms" (Pyramid Sound, 1980-?) (LP)
(Produced by Alex Perialis & Tony Volante)
Although the album art looks a little cheesy and rinky-dink, this is actually a pretty good record. The Yacovellas were both pretty good singers -- he, in the rumbly velvet baritone popular in the countrypolitan era and she with a clear, crystalline voice well suited to country-rock AOR covers such as Olivia Newton-John's "Let Me Be There," or her almost too-perfect replication of Linda Ronstadt's version of "Blue Bayou." Other covers include "Silver Wings," "Behind Closed Doors" and "Help Me Make It Through The Night." They aren't terribly original, but the performances are solid and easy on the ears -- indeed, the only track that's really iffy is their version of Roger Whittaker's "The Last Farewell," where the keyboards get just a little too tinkly for me. Otherwise, this ain't bad! There's no date on the album, so it's hard to know exactly when it came out -- Ronstadt's "Blue Bayou" was a hit in '77 and the matrix number on this LP is #8062N4, so I'm gonna float a guess that this is from 1980. Tom...? Joanne...? You out there? Can you confirm or deny?


<! - # 8062N4 Also(?) The Plainfolk "Touch The Earth" - Joanne Yacovella went into education - teaching a - LK wrote her 08/16/15 -- no reply Tom Yacovella the graphic designer? http://www.yacovellart.com/tom.php OLD: "Tom and Joanne Jacovella looked uber-lounge-y and uber-happy to get a record made... There are some pop/folk covers on here, like "Sounds Of Silence" but also covers of early '70s country hits such as "Help Me Make It Through The Night," "Let Me Be There," "Silver Wings" and "Behind Closed Doors." Another one of those vexing vanity albums with no label name or release date, but I'm going to guess 1975-76, based on the fashion." >

The Plainsmen Quartet "Lonely Street" (Sims Records, 1963) (LP)
Not to be confused with Andy Parker's Plainsmen (a western band that broke up in 1956) this was a Southern Gospel vocal group from Dallas that worked as Jimmie Davis's backup band from 1961-66 and made frequent appearances on Red Foley's Ozark Jubilee in the late 1950s, as well as the Louisiana Hayride. The Plainsmen traced their lineage back to the sprawling Stamps Quartet franchise, where their piano player Easman Napier got his start; like many Southern Gospel bands, the Plainsmen had frequent changes in lineup, with members drifting in and out, often moving between the countless vocal groups in the genre. Most of the Plainsmen's albums were all-gospel, though this one is a secular country record, as is the one below.


<! - no ASIN 09/22/17 >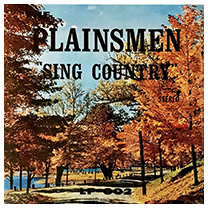 The Plainsmen "Sing Country" (Lee-Mac Records, 1969) (LP)
This is a fairly late edition of the band, featuring Easman Napier along with Dwight Hicks, Jay Simmons and Jack Mainord, as well as their new lead singer Jerry Venable (1925-2002). Mr. Venable led his own group, the Venable Quartet, both before and after his stint with the Plainsmen; he also worked as a radio deejay and manager of several stations in Kansas, including KFNF, KFRM and KTOW. His family owned a lumber company in Levy, Arkansas and staged an annual Levy Day festival, often in conjunction with or in support of the political machine of segregationist Governor Orval Faubus. Venable also performed with bandleader Mack Sanders, who was involved with the Plainsmen at this (late '60s) point in the band's evolution. This disc is a mix of secular country and gospel, including tunes like the Johnny Cash hit, "Daddy Sang Bass," "Green Green Grass Of Home," "Faded Love" and "This Ole House," along with a few gospel songs.


<! - #LP-002 - liner notes by Hap Peebles, of the CMA - bc nv; no info - looks early '70s?? - NOT SURE IF 208 IS FOR THIS ALBUM, OR ANOTHER WITH SAME NAME. IN RESERVE - tour bus on fc mentions radio station KFRM AM-550, a radio station from Salina, Kansas founded 1947 - station was bought in the late '60s by Mack Sanders, who steered it into a country format, from 1967-78 https://en.wikipedia.org/wiki/KFRM - Wikipedia: "...The take-over of KFRM came in approximately 1967. Sanders kept it "close to the belt" for the first year or so. He did have the Ranch Boys Band, which consisted of himself, his wife Jeannie, Wayne Pollard and Gene Morris. He also had Lee Nichols and The Minshall Trio. Jerry Minshall was news director, and Maxine Egbert became head of accounting. Then he brought in The Plainsmen, who had recorded "North to Alaska" with Johnny Horton. It was the title song to the John Wayne Movie by that name. They had experienced some poor management and were almost in a bankrupt situation when he took them into his company. - same group?: The Plainsmen "Someone's Watching Over You" (Mercury Records) (LP) - #20625 >
Robert L. Platt "Please Give Us One More Boom" (1987) (LP)
(Produced by Col. Jimmy Bowen)
An idiosyncratic, uber-indie album by a middle-aged Texas oilman who worked both in the field and as an executive starting out in the early 1960s... Platt sings songs and tells stories about the oil business, including some that tackle the up-and-down, boom-and-bust nature of the business... There's also some straight country material on here as well. Includes songs such as "One Lie Leads To Another," "Bean Counter," "Please Give Us One More Boom" and "Riding The Crest Of The Slump."


<! - looks like he's about 40 - originals/cowboy stuff: Please give us one more boom, Bean counter, Riding the crest of the slump, Make a bull dog break his chain, T-bone perkins, The day Robert L. got the axe, Jerry and the cat, Music seems to soothe a troubled soul, Lounge lizard, One lie always leads to another - no ASIN 02/04/15 >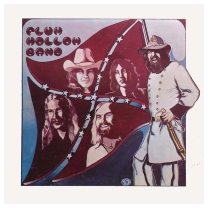 The Plum Hollow Band "Plum Hollow Band" (Plum Hollow Records, 1977) (LP)
(Produced by Ron Reno & Bill Compton)
This longhaired North Carolina twang band featured brothers banjo player Larry Baucom (1948-2014) and Nelson Baucom (mandolin and bass) as well as fiddler Barney Barnwell (1952-2011) and J. C. Metlak playing lead guitar. Most of the songs are originals, with the Baucom brothers contributing one called "Amarillys" and Barnwell penning five others, including the band's best-known tune, "Hippie Song." They covered Merle Haggard's "Working Man Blues" and a couple by Ronnie Reno (son of bluegrass legend Don Reno) who also helped produce this album. Barnwell, who went on to organize several local music festivals, called his music "electrified bluegrass," or "psychedelic hillbilly music." He died in 2011, followed by Larry Baucom in 2014, though the Plum Hollow music festival continued on after their passing away. Although this is their classic album, in later years Plum Hollow and Barnwell (as a "solo" act) released albums, during the CD era, including Barnwell's Y2K record, Psychedelic Hillbilly.


<! - # 9237-1 - obits, links (NC) > <! SECOND ALBUM Plum Hollow Band "Red Necks, Burnin' Fingers, Stomped Toes, Broken Hearts, True Love And Trains" >
Plumb Loco "Plumb Loco" (Radiant Star Records, 1982) (LP)



<! ultra-indie pressing, ultra-obscure - Colorado band – Members included Russ Bergstrom (pedal steel), Eric Graf (piano), John Turner (percussion), Mickey Carey (vocals), Joe Wells (bass), Louie Finch (guitar) and Dan Wilson (guitar) - no ASIN 02/04/15 - 208 loaded 11/10/15 >


The Plummer Family - see artist discography




Gene Poag, Jr. "Fightin Little Judge" (Country Clips Records, 197-?) (LP)
Mississippi-born Francis Eugene Poag, Jr. (1940-1998) grew up in Macon, Mississippi and worked for the National Weather Service, following stints in college and the Vietnam War-era Navy. A meteorologist by training, Poag also worked as a bush pilot in Alaska, a "storm chaser" and public speaker for the NHS. He served in NHS offices Tampa, Jacksonville and Honolulu offices, though as a sideline Mr. Poag played music gigs across the country. He was a prolific songwriter, and at one point put his civil service career on hold for a year to tour with country star Mel Tillis, who apparently sang a few of his songs. Ultimately, Mr. Poag was a family man, and the music career didn't quite stick, although he was hopeful enough to record an entire album of all-original material. There are some promising song titles, including "Automobile And A Loving Heart," "Inflation And Recession (Is Slowly Killing Me)," "Telling Talking And Thinking," the Waylonesque "Mangy, Mean And Mad," and my personal favorite, "Six Hundred Dollar Six Pack." He also recorded some topical songs, including a 1974 single called "Sick And Tired Of Watergate" and he co-wrote "Tootsie's Wall Of Fame" with Bob Terry, a novelty song about Tootsie Bess and her fabled Nashville nightclub, Tootsie's Orchid Lounge. As far as I know, this was his only album, although he also released at least a couple of singles.


<! - #CCR 1001 - no ASIN 05/01/18 - producer, musicians nv >


Poco - see artist discography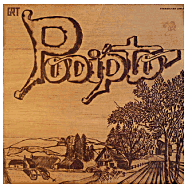 Podipto "Podipto" (GRT Records, 1971)
Ultra-obscuro hippie folk-rock from a Minnesota band originally formed in 1969... This disc mixes folkie rock with Muscle Shoals-ish pop-soul and a few twangy tunes... There's a distinctly '60s-ish sunshine-pop sound on a lot of this album. In some ways it's amazing they landed this semi-major label deal with GRT, but they must have had some drive. That was certainly the case for bandmember Jack Sundrud, who left the band in '73 and went on to a career as a Nashville sideman and songwriter, cofounding the '90s rock-twang band Great Plains and joining a latter-day edition of Poco in the '80s. Funny how that stuff works out! Can't say I was really wowed by this one, but it does have an authentic hippie-era, "Hair" soundtrack kinda charm: possibly most notable is the gooey antiwar weeper, "Karen's Song" as well as the electric guitar freakout of "Mississippi Woman." It's the real deal from the nation's heartland.


<! Sundrud website says this came out in 1971, others incorrectly say '75 >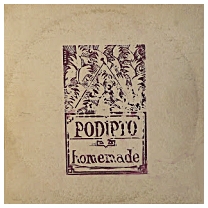 Podipto "Homemade" (Minnesota Green Records, 1973) (LP)



<! 01. Livin' In The Country (2:13) 02. When The Sun Fades - You Say You Lost A Friend (4:41) 03. Lilacs And Tumbleweeds (3:27) 04. Play That Song Again (1:58) 05. Places Lady (2:29) 06. Northern Minnesota (2:10) 07. Sunshine Day (2:54) 08. We Had A Way Of Knowing (2:58) 09. Black Eyed Susy (3:04) 10. Got A Feelin (3:14) >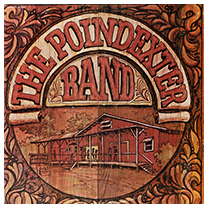 The Poindexter Band "The Poindexter Band" (RPW Records, 1976) (LP)
(Produced by Craig Renton, Bud Snyder & Leon Poindexters)
That would be guitar picker Leon Poindexter and his bluegrass-ish/jug band-y acoustic group from Florida, who held their own onstage at Radio City Hall opening for southern rocker Dickey Betts, at least according to the liner notes. (and even a quote from The New York Times!) The group also included Ben Anders on fiddle, the Duncan Family (backing vocals), Don Earl (dobro), Dave Henderson (bass), Don Paul Kilgore (lead and steel guitar), Larry Klopfenstein (drums), and Randy Smith on banjo. I believe their stomping grounds covered the Tampa/St. Petersburg area... As far as I know, this was their only album.


<! -# RPM 1-001 - management in Ellenton, Florida, >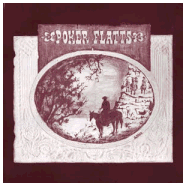 Poker Flatts "Poker Flatts" (Stacked Deck Records, 1977) (LP)
An excellent though obscure country-rock band from Illinois, Poker Flatts is a great example of how much raw talent was bubbling up beneath the radar of the remote, sterile world of Top 40 fame. They were one of the most successful regional groups of the era, though they were never able to crack into the bigtime like contemporary bands such as the Ozark Mountain Daredevils or the Amazing Rhythm Aces. Nonetheless, they crafted some fine tunes that would appeal to fans of bands such as Firefall or Poco. The production on this album is a little rough, but to my way of thinking the unpolished moments are what make it more authentic and resonant, and what bring the craftsmanship of the band into even clearer focus, with several songs that will resonate in your mind after a couple of good listens. "Vampire Blues," "Redneck Daughter," and "Country Life" all tap into the cosmic harmonies of the times, reminding me of AOR gems such as "Aime," while several twang tunes have their charms as well, as does the SF-y funk-rocker that closes the album, "So Good," where they get to flaunt their hard rock chops. This is an archival album that screams out for reissue, a nice collection of tunes that are ripe to be covered by modern-day twangbands. I don't know if any of these guys did anything else professionally, but they sure sounded good, back in day.


<! The album's only dud is the swaggering "Heartsick Blues," where the singer brags of his sexual conquests and willingness to break hearts whenever he wants to... > <! - SD-278 Bill Studzinski (guitars-vocals), Paul Reynolds (guitars-mandolin-vocals), T.K. Wayland (drums-vocals) and Tom Durso (bass) with help from Ken Pitlik (fiddle-banjo) and Karl Warma (harmonica). >
The Polish Cowboys "...And Friends" (1979) (LP)
An Iowan trio consisting of Pat Fryer, Bob Rooker and Robbie Wittowski, The Polish Cowboys cut this album live at the Newton Motor Inn's Gypsy Lounge, in Newton, Iowa, not too far from Des Moines. The repertoire is mostly standards -- stuff like "Folsom Prison Blues," "He'll Have To Go," "Lonesome Fugitive" and "You're Lookin' At Country," with one song that might have been an original: "Bar Room Honky Tonk Man."


<! Swan Iowa - is a microscopic six-block town on the Des Moines River - recorded at the Gypsy Lounge in the Newton Motor Inn, Newton, Iowa - no ASIN 02/16/16 - #PCR-101 - Bob Rooker - lead guitar, Robbie Wittowski - bass, Barbara Leigh - piano, NOT original(?): "Bitter They Are" - Elvis Presley song Robbie Wittowski - graduated HS in 1974 >
Bill Pollard "...And The Country Showmen" (Nashville Country, 19--?) (LP)
Includes original songs such as "Jones Family Tree," "I'm Sneaking Out On You" and "Little Billy, The Gun, And Me."


<! - #NC-102 >
Chuck Pollard "Chuck Pollard" (Jin Records, 1975) (LP)
(Produced by Joe Avants, Jr)
Good, straightforward honky tonk country from a Louisiana hopeful who had some support from Shreveport's country station, KRMD-AM. Pollard was a fine, robust singer, stylistically midway between Merle Haggard and Conway Twitty, while also paying tribute to the true king of country on one of his own compositions, "I Wish George Jones Would Sing A Song." He also wrote a couple of other songs on here, "Tomorrow You Won't Be My Woman Anymore," "You're My Pot Of Gold" and "You're Leaving Me Again," all fine weepers in the classic hard-country tradition. Pollard also released a couple of singles for MCA but, alas, he never made much traction on the charts. Still, this is a fine record if you enjoy throwbacks to twangier times. Unfortunately, the backup musicians are not mentioned in the liner notes, but there's some nice picking on here as well.




Randy Pollard "I'm Just A Country Boy" (JRS Recording, 1982) (LP)
(Produced by Dan Moore, Dick and Joan Pollard)
A set of fiddling tunes from a former championship fiddler from who won several events as a "junior junior" competitor, playing here with backing by a band called the Fiddlin' Express.


<! - #LSP-2240 - label was from Whitmore, California - own it >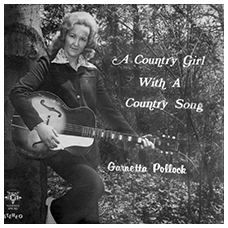 Garnetta Pollock "A Country Girl With A Country Song" (Jewel Records, 1973-?)
(Produced by Rusty York)
According to the liner notes by hillbilly legend Jimmie Skinner, Mrs. Garnetta Pollock (1941-2011) was an Ohio gal who sang with her father as part of an amateur musical act in the late 1940s and early '50s. She quit performing publicly after getting married at age fifteen(!) to Dixieland jazz bassist John Pollack, but eventually she persuaded him to switch from hot jazz to hillbilly country, and he backs her on this album. She had a super-rural, backwoods-y voice with Kentucky tonalities that Loretta Lynn fans will recognize in an instant; she might not have been the most robust singer ever, but she was definitely authentic. The Pollocks played some local gigs in the early 1970s with a band called the Country-Aires, though it's not clear who played on this album. It's possible producer Rusty York backed them, as he often fronted the Cincinnati-based Jewel label's house band. Anyway, this album has some standard-issue stuff like "Rocky Top" and some Hank Williams, as well as more unique numbers such as "I Don't Always Cry," "Journey To Mars," "Lamb's Book Of Life" and "Our Great Nation." Like many local country artists, music was mostly a side-note in Mrs. Pollock's life story: her obituary mentions her waitressing at the historic Golden Lamb restaurant, but not the fact that she recorded this album. At least one single was broken off this album, and others credited to Garnetta and Johnnie were released as well, including a cover of Dottie Rambo's "Tears Will Never Stain The Streets."


<! - #357 ~ 30611 (Rite? then 1973) (also QCA) - (OH) >
Polly And The Playmates "Southern Comfort" (Millwood Records, 19--?) (LP)
A lively lounge act from Lenoir, North Carolina led by singers Polly Millwood and Ernie Penley... They cover Clapton's "Lay Down Sally," Dolly Parton, Creedence, the Everly Brothers, Mickey Newbury's "American Trilogy," even a little Skynyrd. Depending on your frame of reference, their energetic, electrified performances could seem either hopelessly kitschy or improbably funky... The fortunate, flexible-minded few among us can encompass both ideas at once. I guess I'd call this one a fun record, though if the neighbors caught me listening to it, I might be a little embarrassed.


<! - no ASIN 08/28/15 >

Jimmy Ponder "Every Drop Of Water" (J-Pond Music, 198-?) (CD)
Not to be confused with the funk-groove guitarist also named Jimmy Ponder, this much-mulleted country vocalist started out as a cast member of Wally Fowler's short-lived Music City Jubilee revue in Nashville, but moved to Branson, Missouri for a gig at Silver Dollar City. There he was part of some second-stage acts such as the Branson Brothers and Alabama Revival, a tribute band for the group Alabama. As far as I know, this gospel-tinged album, a cheaply packaged self-released CD, was his only release... If you're into the early '80s harmony vocals style (Oak Ridge Boys, et.al. and are looking for more obscure artists in the genre, you might enjoy this poppy, slick-sounding set.


<! - headshot touts Branson Brothers as a Capitol Records act(?) >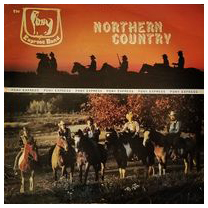 The Pony Express Band "Northern Country" (AudioPhonic, 1981) (LP)
(Produced by Jeffrey A. Harman)
Based in Racine, Wisconsin, this popular country band was around for well over a decade, although I think this was their only album. They were still playing regularly as late as 1992; another band with the same name has since popped up in Texas.


<! - from Racine, Wisconsin - recorded at WBS Studios in Kenosha - no ASIN 04/19/15 - mentioned in 04/16/92 Journal Times article http://journaltimes.com/news/local/popular-country-band-tops-weekend-music-slate/article_02c1738d-34c7-5b13-a3a0-8c635581310e.html female country vocalist (Maggie Lange), male country vocalist (Dean Lange), country guitar (Dean Lange) and drums (Dax Hetland). >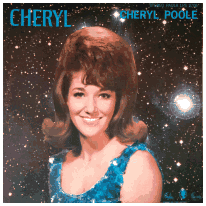 Cheryl Poole "Cheryl" (Paula Records, 1969)
(Produced by Buddy Killen & Don Logan)
I hadn't really thought of the pop-oriented Paula label as being a haven for country music, but it turns out they had quite a nifty roster in the late '60s, including artists such as Mickey Gilley, Nat Stuckey, and this gal from Tyler, Texas. This proved to be her only album, but it sure was a doozy! Following a stint as a teen singer on the Louisiana Hayride, Ms. Poole released a handful of singles dating back to 1966, and with the success of "Three Playing Love," a minor hit that eked its way into the Top 40, she was given the chance to record this groovy, upbeat little album. Musically, it's a nice mix of punchy, Loretta Lynn-style honkytonk and slightly more gogo-delic pop-country, along the same lines as some of Jeannie C. Riley's more rock-oriented material; there's even a mild foreshadowing of Tanya Tucker's sassy-soulful sound in her vocals... all in all, a pretty alluring combination for folks digging into hillbilly fillies history. Poole wrote about half the songs on here (with several of her tunes being selected as singles) and also covers a few classics, tunes like "Kansas City" and Hank Williams' "I'm So Lonesome I Could Cry." Also worth noting is "The Skin's Getting Closer To The Bone," a rare composition credited to steel guitarist Weldon Myrick, one of Nashville's most prolific session players -- there aren't any musician credits on here, but I'm guessing that also meant he was on this album. I dunno if Cheryl Poole's career really merits a best-of collection, although I sure would love to hear one, especially if it included all her non-album singles... Anyway, if you get a chance to check this one out, you should definitely go for it.


<! - NOTES, bio, chart info, links >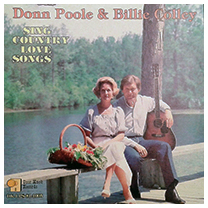 Donn Poole & Billie Collie "...Sing Country Love Songs" (Door Knob Records, 1981)
(Produced by Gene Kennedy & Bil Vorndick)
All-original material, with all songs co-written by Billie P. Colley and Donn Poole. Not a lot of info on this duo... They were from Mobile, Alabama and went to Nashville to record with Gene Kennedy's studio crew, which included Russ Hicks on steel guitar, Roger Morris (piano), Cliff Parker (lead guitar), Jack Ross (bass), John Stacy (drums) and Charlie Vaughn on guitar. These two were not a couple, as they mention the support of their loving husband and wife, respectively... I get the sense they might have been performing together for several years before they cut this album, but I couldn't find any info about them online, so perhaps this was strictly a just-for-fun kind of session.


<! - #DK-PS-81-1005 - was she his sister? P. for Poole? - (AL) >
Sidney Poolheco "The First American" (Kings Universal Records, 1984) (LP)
(Produced by Louis Wright & Ronnie Light)
Back when he was a kid, in the late 1960s, Sidney Poolheco was in an Arizona garage rock band called the Mysterians (not to be confused with the better-known Question Mark And...) along with a couple of his siblings, and some guys from the nearby state university. At the time, he was playing mostly frat rock stuff -- "Wooly Bully," "Land Of A Thousand Dances" -- but there was also a Buck Owens song on their album, and a cover of "Release Me," so his future dedication to country music wasn't that hard to foresee. Fast forward a couple of decades, and that brings us to this album. It's mostly country covers, good stuff too, as well as some original material. There's one song called "Navajo Wrangler," written by Jake Brooks and T. G. Bessire, although according to the info on his earlier album, Poolheco grew up on Hopi lands, near Winslow Arizona. He also became involved in preserving Hopi culture, performing traditional music as well as becoming a painter and carving artist.


<! Mysterians info archived under P >
Donna Pope "Fair Game" (Lamon Records, 1981) (LP)
(Produced by Carlton Moody & David Moody)
An obscure singer who was featured on the Raleigh, North Carolina "Homer Briarhopper" television show during the 1970s, Donna Pope didn't have what I would consider the greatest voice, although I can hear echoes of the '60s teenpop/girl group style in her work, so maybe she just wasn't that well suited for country stuff. Anyway, even though she doesn't quite resonate for me, there's some nice stuff on here, with rich musical accompaniment by the Moody Brothers band, particularly Jeff Surratt's complex, silky pedal steel. Also notable are several original songs credited to the Laymond Publishing company, which I assume was run by the Moodys. There's one song by Carlton Moody, two by William R. Murray (including the title track) and a pair of standout numbers by Helen Moore, "Left Over Kisses" and "I'll Be Your Woman," with a funny chorus that inadvertently(?) lends itself to interpretation as a lesbian country anthem: ("I'll be your woman/woman loving woman...") Wilma Burgess would be proud!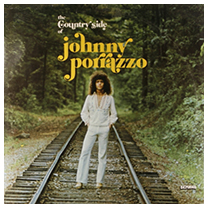 Johnny Porrazzo "The Country Side Of Johnny Porrazzo" (Demand Records, 1977) (LP)
(Produced by Johnny Porrazzo, Bruce Freeman & Babe Williamson)
A keyboard player and vocalist, Johnny Porrazzo recorded two albums at the same time, this set of country covers and another of contemporary Christian music with at least one original song written by Porrazzo, with a mostly-different backing band, although both albums came out on the same custom label. A couple of years later he swung a major-label record deal and released an album of early-'Eighties pop-rock, and doubtless other discs that I am unaware of... This album was recorded in Hollywood, Florida, although Porrazzo seems to have been from Atlanta. The songs are mostly contemporary, 'Seventies pop-country hits -- "For The Good Times," "Please Mr. Please," "Snowbird," some Kris Kristofferson tunes, and the like.


<! - #D-4003 - other albums? - >
Pork & The Havana Ducks "Pork & The Havana Ducks" (Havana Records, 1979) (LP)
(Produced by Gregory Riker)
The first album by this oddly named but highly talented band from Champaign, Illinois is a canny blend of Southern rock, white funk and country twang. Lead singer Jerry "Pork" Armstrong was the charismatic heart of the band, projecting a rednecky Southern rock vibe although he was an Illinois native, sort of in a Hank Jr./David Allan Coe mode, with a heavy dose of Muscle Shoals or the Atlanta Rhythm Section in the mix... The group was a strong regional favorite in the late '70s and early '80s, and on this first album they were mostly playing it straight, with a diverse set of songs that were strong enough to plausibly push the band through to national fame, though on later albums they got goofier and seem to have resigned themselves to keeping it local. For country fans, standout tracks are "Pour Another Bottle In The Jukebox" and "The Drummer Calls Her Darling"; the more pop-oriented, disco-tinged ballads are also pretty compelling. A strong album from a polished but off-the-radar band. (Jerry Armstrong, who worked for years as a radio host, passed away in 2004.)


<! - # - obit (IL) >
Pork & The Havana Ducks "Two" (Havana Records, 19--?) (LP)
(Produced by Ron Stockert, Harry Washburn & Pork And The Havana Ducks)



<! - no ASIN 07/07/16 >
Pork & The Havana Ducks "Pork Live!" (Havana Records) (LP)
(Produced by Harry Washburn, Arnie Rosenberg & Pork)



<! - # - tracks (OH) >
Pork & The Havana Ducks "Uncle Saz's Barbecue Dance Party (Live At The Wisconsin State Fair)" (1975)



<! - # - tracks (OH) >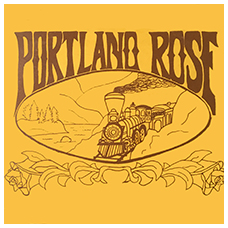 Portland Rose "Portland Rose" (197--?) (LP)
An amiable but amateurish country-oriented bar-band from Salina, Kansas... This trio included singer-guitarist Jack H. Trice III, bass player Tom Cannon and drummer Dean Kranzler, galloping through a spunky set of cover songs that draws on the Eagles ("Tequila Sunrise"), Merle Haggard ("Swingin' Doors," "White Line Fever," "Mama Tried"), Willie Nelson ("Blue Eyes Crying In The Rain") and a couple of rock'n'roll oldies for good measure. The liner notes tout the band's versatility and experience playing, rodeos, weddings and supper clubs, and boasts that they have 140 songs in their repertoire... Still, they're pretty ragged around the edges, with the drummer adding wild fills and extra beats on song after song, and the guitar and bass also a bit wobbly in terms of the meter and melody. It's charming, but a little chaotic, though not outright bad, by any means. (There's no date on the album, but it's definitely a mid-'70s affair... I'm guessing 1975-ish(?) (BTW - the band's name refers to the old Union Pacific passenger line, the Portland Rose, a first-class service that ran from Saint Louis out to the west coast, with a stop at Salina along the way... In 1969, the company cut back service on the smaller stations, including Salina, and was discontinued altogether when Amtrak was established in 1971. Also, it should be mentioned that drummer Dean Kranzler went on to become a music teacher at various central Kansas school, including a staff position at Kansas Wesleyan University.)


<! - #NR-8866 - no ASIN 02/24/17 - purchased at Love Garden 02/15/17 >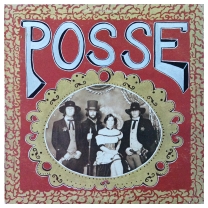 Posse "Posse" (AMC, 1980)
(Produced by Jeff Young)
Apparently this was a mellow-sounding country-rock band from Provo, Utah, recording in Menlo Park, California and in Provo... I'm fairly sure that the Jeff Young who produced this set (and wrote some of the songs) is the same Jeff Young from the Pacific Northwest who recorded an album of his own (and recorded on the AMC label as well) Young, who worked on several other albums in the late '70s and early '80s, was a talent to be reckoned with -- his vocals here were pretty rugged even though this band was aiming for a sweet, harmony-oriented sound. He sings most of the lead, although Kay Frances Young (his wife?) sings harmony and lead as well... She's a little too warbly for my tastes, and her showcase number, a cover of "Talking In Your Sleep" ends the album on a low note. The rest of it's pretty good, though: an unassuming, just-plain-folks band playing some pretty solid songs. Young contributes four originals, with two more coming from a guy named Chris Blake (who was not in the band) and some tasty covers of "Peaceful Easy Feeling," "Margaritaville," and Willie Nelson's "Night Life." All in all, a solid indiebilly set. Anyone know more about these folks, and about Young's career, in particular?


<! ? 1980 single was...? >
Possum "Possum" (Capitol Records, 1970)
A wild and notably kooky, eclectic band from LA, sort of a jugband-country-hippie mix of Dan Hicks-ian twang, Smothers Brothers folkishness and a Zappaesque musical blender approach... This band was the brainchild of rock'n'roll guitarist Jimmy Baker, with strong contributions from session players Ry Cooder and Red Rhodes. Baker was a psych-pop player who was thick in the Laurel Canyon scene, crashing at Frank Zappa's house in the late '60s and doing session work on numerous albums. Although this record wasn't a big seller, it got a fair amount of attention, although Baker was never quite able to capitalize on it -- his career as a frontman foundered and later projects kept getting shelved as he gradually focussed more on session work and producing. This album as a real doozy, though, with a wicked sense of humor and plenty of legitimate twang... Definitely worth checking out.


<! w/ Jim Baker, Ron Weddle, Richard Miller & Tom Dewey. Ry Cooder, Ron Tutt & Red Rhodes guests) Capitol (ST-648) ~~ Baker fought hard to keep this song ("Hard To Be") on the album as proof of what his crazy Country band was really doing 40 years ago. >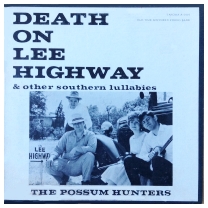 Possum Hunters "Death On Lee Highway... And Other Southern Lullabies" (Takoma Records, 1966) (LP)
(Produced by Charles Hall)
An exemplary old-timey album from some folks in John Fahey's orbit... Banjoist Dave Polacheck, guitarist Graham Wickham and his wife, Ginnie Wickham on fiddle and brother Gordon Wickham on harmonica and spoons. The band originally formed in 1963 while they were students at UCLA... This is a really solid album, oozing sardonic wit and musical excellence -- the fiddling, in particular, is quite arresting, and often-Gothic repertoire is a gas. Dunno if these folks recorded anything else, but this old album is a doozy. I guess this was their only record, though the Possum Hunters remained active for at least a few more years after this, appearing at folk festivals throughout California, and Ginnie Wickham was performing in the early '70s; Graham Wickham opened a violin shop in Chico, CA, while Dave Polacheck seems to have moved to Austin and become involved in the traditional music scene there... Well done!


<! - #A-1010 02/12/16: 208 has a blue tint - probably should be re-scanned polacheckdavid@gmail.com >
Possum Hunters "In The Pines" (Takoma Records, 1968) (LP)



<! - #A1025 - no ASIN 02/20/16 >
Joanne Post "It's A Lovely, Lovely World" (Marathon Records, 1972) (LP)



<! - no ASIN 05/21/17 - Canadian - from the Singing Post Family, who recorded several albums of both secular and gospel material: https://www.discogs.com/artist/3995752-The-Singing-Post-Family The Singing Post Family "The Singing Post Family" (Paragon Records, 19--?) (LP) - #ALS 236 (or 246?) The Singing Post Family "One Song Away" (Marathon Records, 19--?) (LP) - #ALS 290 - EARLY. the kids look really young - liners say second album; Joanne was 18 years old The Singing Post Family "The Family Bible" (Marathon Records, 19--?) (LP) - #ALS 337 The Singing Post Family "Country Music" (Marathon Records, 1973) (LP) - #MMS-76017 >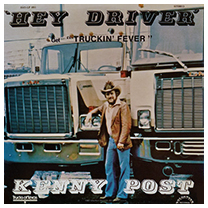 Kenny Post "Hey Driver" (Volunteer Records, 1980) (LP)
(Produced by Tommy Melder)
Trucker tunes sung by a guy who drove a semi for over twenty years before cutting this disc. The set list looks like it's all cover tunes, ranging from oldies by Terry Fell and Jerry Irby to newer hits such as "Roll On, Big Mama," which was a hit in the mid-1970s. The label was from Houston, Texas, and presumably Mr. Post was as well... The musicians are listed, but not which instruments they played, alas.


<! - #SVO-LP-1011 - pic >

Kenny Post "Kenny Post And Friends" (New Life Records, 1990) (CD)



<! - NOTES, tracks >

Kenny Post "Coast To Coast With Kenny Post" (BSW Records, 1998-?)



<! - date per AM, nv - several songs overlap with previous album (above) - NOTES, tracks >
Gary Poteet "Just A Singin' " (Brylen Records, 1982) (LP)
This was the lone album by Gary Poteet, a robust, deep-voiced singer and piano player who performed locally in Knoxville, Tennessee, including regular gigs at a place called the Corner Lounge, right around the time this album came out. He wears his heart on his sleeve, starting things off sounding just like Waylon Jennings, then slowly settles into a rockabilly-tinged hard-country mode that brings Sleepy Labeef to mind, and even gives a nod to Jerry Lee Lewis. Musically, this was a very strong album, with some wicked lead guitar on a tune or two, and Poteet growling his way through a nice set of country covers, including a version of John Anderson's "Swingin'," which gives the album its title. Unfortunately the album was very poorly mastered and sounds muffled and flat, even though you can tell the original sessions were pretty good -- maybe the master tapes are still out there somewhere? Or maybe it's just my copy? Sadly, the musicians are not identified, so I'm not sure if this was his own band or a hired-hands studio crew... Apparently Mr. Poteet passed away a while ago -- he also recorded a couple of singles on different labels, though I guess nothing really clicked, saleswise. This one's worth a spin, if you can track it down.


<! - #A1025 - no producer info, no info on musicians - (TN) >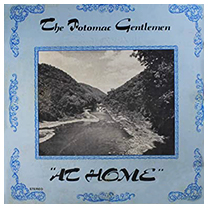 The Potomac Gentlemen "At Home" (1978) (LP)
(Produced by Ron Grayson)
Actually not a bluegrass group, despite the band name. This is some groovy acoustic-electric country-rock by a band from Moorefield, West Virginia, featuring singer and lead guitarist Rick Bergdoll, Jay Halterman on bass, Allen Kesner (lead vocals), Landon Ketterman (drums) and Andy White on rhythm guitar. The repertoire includes two originals by Kesner and Bergdoll ("Hitchin' South" and "Smoke Hole") as part of a mix of country, country-rock and country gospel songs spanning from John Denver and Albert E. Brumley to Hank Williams and The Allman Brothers, and even a version of The Bellamy Brothers hit, "Let Your Love Flow." The group seems to have been together playing local gigs for at least most of 1978 and part of '79, with Allen Kesner as the primary lead singer. This seems to have been a country-oriented side project for Rick Bergdoll, who was already in a local rock group called Astoria, and later became pastor at the Jordan Run Union Church, in nearby Maysville, WV, while continuing to play in a series of local bands. As far as I know, this was the only album by The Potomac Gentlemen, though they may have also released a single or two.


<! - #781007 - (WV) notes - no label name? >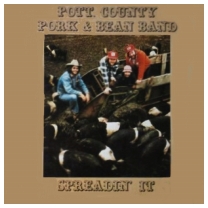 Pott County Pork And Bean Band "Spreadin' It" (Pott County Fine Arts, 1975) (LP)
A Kansas City area band which was formed in the late '60s and played regionally for years before recording their first album... Their hometown of Wamego, in Pottawottamee County, Kansas is just east of Topeka, and about as heartland as you can get... Their first album was was recorded after the band had been together for years, and it's a pretty solid hippie-country outing, with strong debts to the Grateful Dead and their offshoot band, the New Riders Of The Purple Sage, both stylistically and in choice of repertoire... Most (maybe all?) of the songs are cover tunes, played with lots of energy and drive, with solid picking that stands out from the DIY/private pressing crowd. The songs include stuff like "Panama Red," from the NRPS, Dylan's "Nashville Skyline," Merle Haggard's "Mama Tried," and the Dead's "New Lee Highway Blues..." You kinda see where they were coming from... Not super original, but pretty good overall!


<! - # (KS) >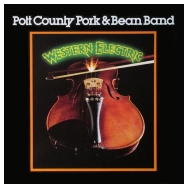 Pott County Pork And Bean Band "Western Electric" (Pott County Fine Arts, 1980) (LP)
On their second record, the Pott County band let their hair down (even more) and embraced a looser, more twang, less rock sound, with more emphasis on bluegrass and western swing-flavored solos, more fiddle, and most of all a powerful lineup of original songs. It's a big change from their first disc, and another first-rate hippiebilly album. Worth tracking down, though for now you can find free, clean downloads on the band's website: http://pottcountyporkandbeanband.com


<! - # (KS) >


Curtis Potter - see artist profile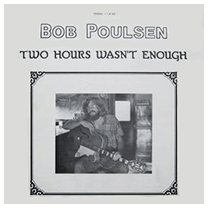 Bob Poulsen "Two Hours Wasn't Enough" (1976) (LP)
(Produced by Bob Poulsen, Tim Barwald, David Campbell & David Crutchley)
Solo acoustic performances by a shaggy-lookin' fella from Bloomington, Illinois... Most of these tracks were recorded in a straight, two-hour session at a local studio (hence the album's title) with two additional tracks taped at a 1975 gig as part of the New Friends of Old Time Music concert series on the Illinois State University on 1975. This disc may be a bit more on the folkie side, but he does cover twangtunes by Grandpa Jones and John Prine, as well as a parody version of Shel Silverstein's "Cover Of The Rolling Stone" (re-jiggered to pay homage to The Daily Pantagraph, a local paper published in Bloomington since the 1930s...) as well as some pop oldies and standards. This is mostly Poulsen and his acoustic guitar, though Bass player Mike White plays on two tracks. Bob Poulsen and his wife Judy performed as a duo for a while and were briefly in a bluegrass band called The Gordons, though I'm not sure if they ever recorded with them; a news article about the group mentioned that the Poulsens had moved to Oregon in 1978.


<! - #LPS-843 - in 1978 he and his wife Judy were in a bluegrass band called The Gordons, but apparently moved to Oregon that same year. The Gordons had recorded two albums, "Southern Illinois Bluegrass" and "The Gordons" - not sure if Poulsen played on either album - originals: "Alaska In The Morning" and "I'm Just Ducky About Kentucky" >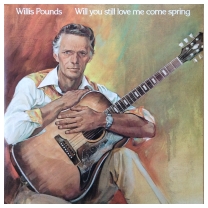 Willis Pounds "Will You Still Love Me Come Spring?" (Skaggs Telecommunication Services, 1981-?) (LP)
(Produced by Dave Bonham)



<! http://www.copyrightencyclopedia.com/will-you-still-love-me-ill-still-love-you-written-by-ewing/ - title song copywrited in 1978, though the graphics on this album definitely look early '80s - Utah label Registration Number / Date: PAu000287545 / 1981-01-05 Date of Creation: 1978 Title: Will you still love me come spring? / Words and music by Willis Pounds. >

Rick Powell "Switched On Country" (RCA Camden, 1970) (LP)
(Produced by Les Ladd, Danny Davis & Ethel Gabriel)
Countrypolitan hits... played on the synthesizer! A Moog, to be precise. Born in Florida, Richard Dean Powell (1935-2006) was an electronics engineer by training, taking, then teaching engineering courses while in the US Army. He became interested in electronic music and synthesizers and moved into music, he recorded a number of Moog albums under his own name. Perhaps more significantly, he became a go-to keyboard player for several elite Southern Gospel groups, including The Speer Family, The Imperials, Oak Ridge Boys and worked on several crusades and music tours for folks such as Pat Boone and Bill Gaither. This was one of his earliest records, though he worked on hundreds of albums, including several of his own.


<! - #CAS-2398 - born in Seffner, Florida - (FL) notes - pix > <! SHINE POWELL (1938-2005) - Madison R. Powell (aka Shine Powell) - ran a bar called Sam & Shine's in Alabama - unable to track down the 45, though it's posted on YouTube https://www.al.com/press-register-commentary/2012/09/rise_and_decline_of_the_rednec.html - apparently invented the term "Redneck Riviera" - very Jerry Reed-ish "... Sam & Shine's, a bar that was owned, in part at least, by Madison "Shine" Powell, a local musician who reportedly wrote and recorded (the) song... Shine passed away about seven years ago" (circa 2005-?) https://bearinsider.com/forums/2/topics/66828 (unsafe site?) - NFL bad-boy Ken Stabler may have coined the term, and certainly popularized in in an interview around "...The term Redneck Riviera was used frequently in reporting about the incident, and the Gulf Shores city council became so agitated by this that it was prepared to pass a resolution condemning the label. At this point, common sense came into play in the person of Madison (Shine) Powell, 40, a former marine biologist turned country-music performer, who with Norma Donaldson now runs a Gulf Shores restaurant called Sam 'n Shine's. In the midst of a council debate over the resolution, he pleaded for wisdom and a sense of humor. He said the town could easily turn its publicity about being the Redneck Riviera to its advantage. He then proceeded to recite the lyrics to a zippy piece of progressive country music he and some friends had just written." https://www.alabamamusicoffice.com/artists-a-z/p/1559-powell-madison-qshineq.html Madison "Shine" Powell Born: July 30, 1938 Houston, TX Lived in Gulf Shores, AL Country Vocals, Guitar, Harmonica Shine & Blackwater >
Prairie Biscuit "Prairie Biscuit" (1979) (LP)
This longhaired Northern California band had a heavy Grateful Dead influence, but they also did some decent hippiebilly country, including the novelty song, "Disco Sucks," which amazingly enough is not a cover of the Chuck Wagon & The Wheels classic. The record is poorly produced, though, with very thin sound quality, and maybe not the greatest performances in the world. I imagine this might be of interest to hardcore "jam-band" archivists, with the Dead-like vocals and longer groove tunes, but there's stuff on here for twangfans as well, including some sweet pedal steel by a guy named Gary Lapado and Tracy Nelson-esque vocals from Lori Wells.




Prairie Company "Prairie Tales" (Meadowlark, 1976) (LP)
A folkie band from Valley City, North Dakota with prairie-themed songs such as "Wheatfields and Clover," "The Ballad of Bill Langer," "Big Dakota Sunset" and "Hand Carved Prairie Rose."


<! - #PT-110 - no ASIN 10/14/15 - "...private folk out of Valley City, North Dakota with various songs about the prairie backed by Guitar, Banjo, Steel Guitar, somewhat on the country side. Very hard to find, only a few hundred or so pressed" A1 The Old House 3:04 A2 The Ballad of Bill Langer 2:40 A3 Gentle Carpenter 2:24 A4 Wheatfields and Clover 2:02 A5 Grandma's Upright Grand 2:28 A6 Winter Song 2:47 B1 Prairie Man 2:14 B2 Wagon Wheels 2:12 B3 Skinner 1:33 B4 Big Dakota Sunset 2:08 B5 Hand Carved Prairie Rose 2:08 >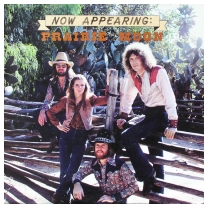 Prairie Moon "Now Appearing" (North Wind, 1982) (LP)
(Produced by Jay Lewis & Bob Ramsey)
The Colorado duo of Ann Ramsey and Bob Ramsey formed this band in the late 1970s, and kept it together in one form or another for several decades.


<! - # - Colorado band - 208 loaded 11/10/15 Prairie Moon formed in the late 1970's anchored by Ann and Bob Ramsey. The Ramseys continued playing as a duo into the 21st Century. Today, Bob performs at the El Pacifico Restaurant in Grand Lake, Colorado. Ann resides in New Castle near Glenwood Springs. She says that she plays the fiddle for fun these days. She is studying graphic arts, and has written and illustrated three children's books. You can visit her web site to witness her many talents. Also visit Bob's web site. >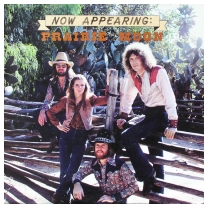 Bruce Pratt & The Iron Horse Band "Raton Sunset" (West River Records, 1979) (LP)
(Produced by Michael Terry)



<! Rhode Island? steel guitar player Peter Rzasa seems to have lived in CT http://countrydiscoghraphy2.blogspot.com/2015/09/bruce-pratt.html >

Bruce Pratt " 'Til The Fat Lady Sings..." (West River Records, 1989) (LP)
(Produced by Bruce Pratt & Burt Teague)



<! - #WRR-005 - other albums? - Greg Brown, Paul Geremia sit in on one song each >

Vern Pratt "You Don't Miss Your Water" (Widget Records, 1976) (LP)
(Produced by Vern Pratt, Jay Wallace & Ron Ballew)
Originally from Cornettsville, Kentucky, picker-singer Vernis Pratt (1936-2012) and his brother Eugene (1931-2014) formed a rockabilly band called The Rocking Five, known for their 1960 single, "Go Find Your Love"/"The Wind Told Me So," which earned them a spot in the Rockabilly Hall Of Fame. After the duo split up, Vern Pratt "went country" and moved to Nashville, like many a rocker before him... He had some minor success as a commercial country songwriter, and although he never charted in Billboard, he did gain regional notoriety for the novelty song, "Pearl's Not A Girl, It's A Beer," sung in praise of the San Antonio, Texas beverage known as Pearl Beer (which has long since been swallowed into the corporate maw of the Miller/Pabst monolith...) As far as I know, this album -- packed with original material -- was Pratt's only full-length LP, although he also released several singles, including a few under an assumed name. (Thanks to Shawn Chambers's Lexingtunes music blog, which helped clarify much of the info on Mr. Pratt.)


<! - #W-10017 - (KY) >

Ty Prause "Something Special" (Chaparral Records, 19--?) (LP)
(Produced by Tommy Melder & Joe Wilson)
A set of early '80s neotrad honkytonk-pop by a guy from Columbus, Texas, the county seat of Colorado County, a little west of Houston. Decades later, singer Ty Prause became the county judge, though here he is in his youth, singin' tunes like "Barstool Mountain," "Before The Next Teardrop Falls" and "Tulsa Time." He was backed by a local band, Tabasco -- Lonnie Butler on saxophone, Lupe Reyes (drums), Eddie Schindler (bass), Shaler Vincenthaler (piano) and Danny Waddel on guitar -- though this seems to have been recorded in Nashville as well, with a slew of Music City studio cats. I dunno if either he or Tabasco played live -- couldn't find any trace of them online.


<! - #LPTP-72180 - any originals? (nv) - Daniel Tyran ("Ty") Prause actual spelling? Shailer Vinsonhaler seems kinda young: https://www.linkedin.com/in/shailer-vinsonhaler-464b4a28 - same guy?? (became a judge in Colorado County, TX) - yeah I think so: Columbus is the country seat, near Houston - Prause (currently) in a wheelchair http://www.co.colorado.tx.us/page/colorado.County.Judge - judge's asst: Email: sharon.marsalia@co.colorado.tx.us >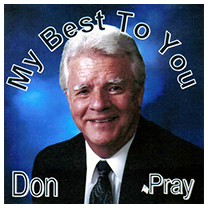 Don Pray "My Best To You" (19--?) (LP)
A longtime fixture on the Kansas country scene, Don Pray (1939-2013) started his band, The Nashville Sound, back in 1964, playing regional gigs for several decades, while balancing a vigorous weekly performance schedule with his day job as an insurance salesman in Dodge City. This collection, which was posted on the Midwest Music Network website may or may not have come out as an actual album; if so, the cover art looks fairly modern, late 1980s at the very least, though the recordings may have originally been from older singles or home recordings. Anyway, it's nice stuff -- firm, reverential covers of country classics such as "Candy Kisses," "Folsom Prison," "Hello Darlin'," "Move It On Over," "You Needed Me," and the like. It's a wide range of material, though Mr. Pray seems to have had a soft spot for ballads, where he could really dig into his warm vocal tone, sort of a mix of Merle Haggard and Tom T. Hall. No information about the musicians backing him, whether this was a local group or if he made a pilgrimage to Nashville. Around 2002, he retired and quit touring with the Nashville Sound, though he put together a less formal band called the Ford County Five, where he entertained at retirement homes and similar venues, just for fun.


<! - # - NOTES, page link, obit >

Jim Prenger "Dive Bar Stars" (Jim Prenger Records, 1980) (LP)
(Produced by Chuck Seitz)
Cool local country. An indie honkytonker from Minster, Ohio, singer Jim Prenger led this band through the late 1970s and early '80s... Around that time, a friend of his named Mike Barhorst started up a local music festival -- the Country Concert In The Hills, a now-annual event which features local artists (Prenger in particular) as well as national acts... Over the years, Prenger became the event's publicist and one of the main organizers, as well as a regular performer. As far as I know, these two LPs were his only albums, although Mr. Prenger continued to write music for decades to come, and is still involved with the concerts. On this album he really digs deep into a hard-country vibe, though there's an almost unsettling mix of rough, bare-bones production and Prenger's own emphatic though fragile vocals... Took me a while to place it, but I finally figured out that he really reminds me of Gram Parsons, in his musical presentation as well as his intense devotion to twang, tempered by an aloof, outlaw-outsider attitude. It's a little awkward, but he's for real. The band includes Ken Bobinger, Eddie Drake, Paul Patterson, Denzil Rice, Charles Rich, Mike Scharf and Jim Prenger's wife, Connie. Prenger intersperses oldies ("Jambalaya," "Red River Valley," "He'll Have To Go") with juicy, beer-soaked originals such as "Dive Bar Stars," "Starlight And Stroh's," "To Hell With You, Nashville" and "Right Behind You, Kenny Rogers." A lot of tunes where Prenger basically says he'd trade his local scene any day, over the empty desolation down south in Nashville. If you're into albums where bar band twangsters sing about playing in dives, you oughta dig this disc.


<! - # - no ASIN 02/12/18 - later a promoter of the Country Concert In The Hills festival (and a yearly performer there) - Connie his wife? yes; she passed away at some point news article about Prenger doing local theater in '73: https://www.newspapers.com/newspage/43055161/ >

Jim Prenger "Back To Where We Started" (JP Records, 1982-?) (LP)




<! - #JPLP-082 - 1982-? - no ASIN 02/12/18 BLUE EYES CRYIN' IN THE RAIN; HERE I AM; DON'T LET THE SUN CATCH YOU CRYIN'; KEEP ON KEEPIN' ON; BACK TO WHERE WE STARTED; I'M SO LONESOME I COULD CRY; IT'S WAY TOO EARLY TO TELL; MAKE THE WORLD GO AWAY; GOING CRAZY OVER SOMEONE ELSE'S BABY; I JUST LET HER LAY >

Patsy Prescott "In Her Western Gospel Round-Up Time" (Loyal Recording Company, 19--?) (LP)
A yodeling country gospel gal from East Saint Louis, Illinois, Patsy Prescott's career stretched back to the late 1940s when she was singing western material on the radio at least as early as 1945, when she was performing on station KVOA in Tucson, Arizona. In the early 'Fifties she cut a few singles on the Lariat label, recording with hillbilly guitarist Red Murrell as well as fronting a band called the Lariettes, covering stuff like "I Want To Be A Cowboy's Sweetheart" and "Pot Of Gold." Later on Ms.Prescott moved away from secular music into country gospel, and was operating in the same industry demimonde as other old-timers like Jimmy Murphy, who also made an album for the Loyal label, listed on the back cover. I'm not sure when this album came out, but it seems to be of 1960s vintage.


<! - #LP-LR-192 - label from Birmingham - her address in East Saint Louis, Illinois - bc notes mention several other gospel artists including Jimmy Murphy Tucson Daily Citizen January 30, 1945 radio listing: "...KVO 4:45—Patsy Prescott" Arizona Republic from Phoenix, Arizona March 31, 1949 radio listings: "...THURSDAY. MARCH 31. 1949 :M Record Review News Hora Del Hogar West's Jamboree News-Roundup Spanish Program 0:15 Rise b Shin " " " " " Rhythm Round-dp :30 News Music ..".. mm- Gene Autry . .. .. - 0:48 Sunset Vine - - - - Baptist Convention - " .. . "l:00 Variety Program Guess Tell " Coffee Cup News-Roundup Sunrise Serenade 1:15 Sons of Pioneers Morn. Headline " prmd,e. - Larry Andrews II 11 IT 1:30 News News of America Cliff Edwards ' ' Rhythm Roundup " " " l:48 Ariz. Highlights Patsy Prescott Martin Arronsky Ranch Boys " " 8:00 Fred Waring Morning Reporter Breakfast Club F. Hemingway News-Music News 8:15 " Radio Time " " " Meet The Band Music in Morning Dude Ranch 8:30 News Arthur Godfrey Cote Glee Club " " " 8:45 Louise Massey " >

Patsy Prescott "Songs From God" (19--?) (LP)
This album seems to have been self-released and features a lot of original material penned by Ms. Prescott. Indeed, the liner notes claim she wrote all the songs on here, although some may be covers or re-workings of older tunes; included are gems such as "Will They Yodel Up In Heaven" "Yodeling Christian Cowgirl." Alas, there are no musician or producer credits; Prescott gives a home address in Bellville, Illinois, so this may have been an entirely local project. Discogs says this one came out in 1963, though I'm a little skeptical about that early date.


<! - #50942 - dc=63, I'm skeptical - Bellville, Illinois - self-written, self-released - "Grass And Ocean" stock cover: https://www.discogs.com/lists/Grass-and-ocean-stock-cover/293071 >

Presleys' Mountain Music Jubilee "The Best Of..." (1973-?) (LP)
(Produced by Gary Presley & Lloyd Presley)
Well, no, these folks weren't connected to good old Elvis, although I'm sure they didn't mind of anyone got confused about it. The Presley family's "jubilee" show was one of dozens of mom'n'pop country music mini-oprys that dotted the landscape in the 1970s and '80s. Founded in 1967 by Bessie Mae Pressley and husband Lloyd Presley (along with several business partners) the Mountain Music Jubilee was one of Branson', Missouri's pioneering country venues, along with Silver Dollar City, which had opened years earlier in 1960. The Presley theater grew to a 2000-seat venue, and remains in operation over fifty years later... This album looks to be of early '70s vintage, with covers of hits such as "Snowbird," "Golden Rings" and "Proud Mary."


<! - #SO-13730 - also: B00QHDVHXI (02/07/18) - one of the Mabe brothers in their cast, of the Baldknobbers - Bessie Mae Presley (d. 2007, age 84) >

Presleys' Mountain Music Jubilee "Presleys' Mountain Music Jubilee" (1976) (LP)



<! - Private Country Bluegrass - #SO-16278 >

Presleys' Mountain Music Jubilee "Rise Again" (197--?) (LP)



<! - #SO-17131 ~ CPI-10025 - Steve Coffey (banjo), Rick Eaves (steel guitar), Bruce Haynes (bass), Robert Holt (fiddle); Jim and Windy Luttrell, and a whole slew of Presleys and others as well... >

Presleys' Mountain Music Jubilee "On Stage" (1981-?) (LP)



<! - # - year? - LK: "Another one where I'm guessing at the date... This time, it's a cover of "Nine To Five" that produces some breadcrumbs for us to follow: the movie came out at the very end of 1980, while the Dolly Parton single topped the charts in early '81." - which album has this song? >

Presleys' Mountain Music Jubilee "Presley's Favorites" (1983-?) (LP)
This one appears to have come out around 1983-84, as it includes a cover of the 1983 Huey Lewis & The News hit, "The Heart Of Rock And Roll," along with bluegrass and pop-country hits galore, such as "Battle Of New Orleans," "El Paso," "Snowbird," "Tie A Yellow Ribbon," and Hoagy Carmichael's "Stardust," which Willie Nelson had revived in 1978.


<! - # Snowbird, That's The Way Love Goes, Fox Chase, El Paso, The Heart Of Rock and Roll; Mississippi Squirrel, The Streak, Tennessee Waltz, Battle Of New Orleans, Stardust, Nightlife, Tie A Yellow Ribbon 'Round The Old Oak Tree. >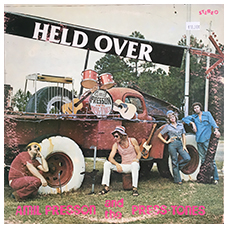 Amil Presson & The Presstones "Held Over" (Haap Records, 1974) (LP)
(Produced by Amil Presson)
Laid-back, robust, rootsy twang -- gritty modern honkytonk with a greasy, Delbert McClinton-style roadhouse boogie feel in the margins. Though the liner notes inform us about The Press Tones being in the middle of a three-year engagement at a place called the Shiloh Lounge, in Panama City, Florida, Amil Presson was actually from the West Coast. According to a big 1965 profile in the Long Beach Independent, he was born in Thorndale, Texas in the mid 1930s though his family lived in Missouri for a many years before moving out to California, where he went to high school in the tiny town of Porterville, deep in the Great Central Valley near Bakersfield. Presson led his own band starting in the early 1960s, and found steady work at clubs around Los Angeles, then apparently hit the highway at some point and started working gigs back east. Backing him on this album (and presumably on the road) are bass player Larry Farley, Jerry Odell (steel guitar), Hallie Presson (drums and vocals) and A. J. Puckett on piano. The album kicks off with Presson's signature number, an instrumental called "Choice," which dates back to Presson's LA days, then eases into a strong set of cover songs such as Kris Kristofferson's "Please Don't Tell Me How the Story Ends," "Statue Of A Fool" and "Family Bible." Presson sings lead on about half the tracks, sharing the spotlight with bass player Larry Farley, who sings "Holding Things Together," and with gal singer Hallie Presson, who tackles standards such as "Satin Sheets" and "Walking After Midnight," and sings a duet on a Wynn Stewart oldie called "Yankee Go Home." All in all, a great legacy for a little-known West Coast twangster. Mr. Presson also seems to have recorded some stuff much later in life, posting a single on CD Baby (and YouTube) as recently as 2017.


<! - # - "One Broken Heart" the old Elvis song? - (CA) family obits, article, YT links >
Dee Dee Prestige "Sings Country With Love" (Look Records, 1979-?) (LP)
(Produced by Dee Dee Prestige)
A child prodigy from Duluth, Minnesota, Dolores Bacon sang in bars with her guitar-pickin' dad when she was little, and began performing on local radio after graduating from high school and getting married, and having kids. (She also shortened her married name, Prestidge, into a snappier-sounding stage name...) Local deejays encouraged her to make a record in Nashville, and her first trip in 1967 yielded a single on the Gold Standard label; later sessions included her song, "Sing The Blues To Mama," which she recorded in 1973. She created some buzz in Music City and toured up North with a band called The Travelers, but found it difficult to balance family life and a musical career. Eventually, she moved to Nashville and recorded her first album there, with backing by a later edition of Hank Williams' old band, the Drifting Cowboys, including steel player Don Helms, fiddler Jerry Rivers, and guitarist Bob McNett. The repertoire is pretty mixed, with a new version of "Sing The Blues," real-deal country oldies by Jimmie Rodgers, the Delmore Brothers and Webb Pierce, as well as some more modern stuff by Dallas Frazier and Kris Kristofferson. Prestige stayed in Nashville for over twenty years, where she was befriended by bluegrass patriarch Bill Monroe, who got her onto the Grand Ole Opry and asked her to tour with him. She moved into gospel music and charity work, changing her name once again, to Diana Christian, and did production and studio work, although I think these two discs were her only full albums. (Thanks to The Duluth News-Tribune for Mike Creger's informative profile of Ms. Bacon/Prestige/Christian.)


<! - #LR 10010 - no ASIN 01/06/18 - had a single on the Network Records label w/ "Sing The Blues To Mama" w/ song credit to DDP - did she write that song? Lynn Anderson covered? - Network label in Duluth, Minnesota http://www.duluthnewstribune.com/lifestyle/3329992-duluth-woman-reminisces-about-nashville-days - great profile by Mike Creger "...Jeff Jarvinen, a local music historian and preservationist through a group called Northland Legends. He has compiled Christian's music and is working on an oral history." >
Dee Dee Prestige "Colors Of Love" (Universal Arts Records, 1981-?) (LP)



<! - #UA-2701 >

Don Preston "Bluse" (A&M Records, 1968) (LP)
(Produced by Don Nix & Gordon Shryock)
Not to be confused with the jazz/avant pop pianist who hung out with Frank Zappa, guitarist Don Preston was a picker from Colorado who grew up in Southern California and worked in a dizzying array of late 'Fifties and early 'Sixties pop bands before joining the Leon Russell caravan and helping to shape the eclectic, bluesy rural twang of the so-called "Tulsa Sound." Preston's hippie-era solo albums don't totally fit into the country-rock style we're looking at hear, but it's close enough to keep on our radar.


<! >

Don Preston & The South "Hot Air Through A Straw" (A&M Records, 1969) (LP)
(Produced by Gordon Shryock)
Very much a mixed bag... The album opens with a hippiedelic twang tune called "American Gothic" with clever lyrics and a manic country feel that fits in nicely with similar stuff by Dan Hicks or the New Riders Of The Purple Sage. From there, though, he abruptly shifts into blaring electric blues and painful white soul, as well as a healthy dose of jarring, off-kilter 'late Sixties pop, including "Sunshine Line," a weirdly twangy psychedelic pop song with a hint of the Sir Douglas Quintet sound. Although Preston's vocals are frequently a bit weak (and seem intentionally obscured by the baroque production) the album as a whole is a nice example of the aggressive eclectisism of the era, and twangfans may also enjoy catchy tunes such as "End Of The Play" and "Circle For A Landing," which line up nicely with the Leon Russell sound. Some of this album is pretty irritating, but some of it is kinda fun.


<! - # > <! Don Preston "Been Here All The Time" (Shelter Records, 1974) (LP) - more of a Muscle Shoals/Tulsa kinda thing... but still...? - dc says "blues" - Tulsa Sound? https://www.discogs.com/artist/791783-Don-Preston-2 https://en.wikipedia.org/wiki/Don_Preston_(guitarist) >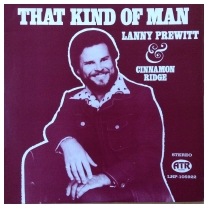 Lanny Prewitt & Cinnamon Ridge "That Kind Of Man" (ATR/White Hat Productions) (Date unknown) (LP)
(Produced by Lanny Prewitt)
Guitarist Lanny Prewitt led this short-lived San Diego band, a slick-sounding country-pop group with strains of disco, lounge and country-rock/AOR. It's all original material: Prewitt wrote three of the ten songs, though his compositions aren't the strongest on the album -- of perhaps more interest are three songs credited to K. Munds, who I'm assuming is Southern California local Ken Munds, better known as the lead singer of the Christian country band Brush Arbor, who also had some success as a commerical songwriter, penning the novelty classic, "The Trucker And The U.F.O." as well as the song "Brush Arbor Meeting," which was covered by Charley Pride. All three of Munds' songs here are secular, honky-tonk oriented tunes, and standouts in a somewhat mundane album. Prewitt was a good guitarist but an iffy singer; later he moved to North Carolina and got more into playing jazz. The best musicianship on here, though, is from pedal steel player Jud Sandison, who provides excellent accompaniment throughout... Apparently Sandison was a well-regarded local who didn't record much, but played in clubs -- he certainly sounds great here. There's also some uncredited banjo picking on one track, the Prewitt-penned trucker tune, "Keep The Smokey Off My Donkey": it's possible it was Prewitt plunking the banjo, though I'd guess it was someone on loan from Brush Arbor. Anyone out there know more about this album, like what year it came out, or if it was the same K. Munds as the gospel guy?


<! - 1979-??? >
Chuck Price "Chuck Price" (Dome Records/Crazy Cajun, 1977/1978) (LP)
(Produced by Foy Lee)
Great album by this Texas country crooner... Chuck Price (1942-2015) lived and worked all over the place -- in Montgomery, Alabama, Nashville, San Diego, and most notably in Houston, Texas, where he was working when he hooked up with label head Huey P. Meaux. The album was actually produced by Foy Lee, but was later credited to Meaux, though I actually doubt if Meaux was in the booth for all of these sessions. The record seems to have been cobbled together from various eras and probably combines some earlier singles with some newer recordings from his Houston days. There's a wide variety of production quality and musical styles, though one constant is Price's sincere, committed performances. On the opening tracks he shows a strong debt to Merle Haggard, but he shifts into a deeper, more boozy feel for later songs, almost sounding a bit like Bobby Bare, for example, on his cover of the Hank Williams oldie, "Half As Much." Most of the songs are downtempo ballads, with a major exception being the bouncy, giddy "Just For The Heck Of It," which is more in line with the novelty feel of Roger Miller or Buck Owens (and has some sizzling pedal steel and guitar!) One footnote: Price, who passed away in Colorado, was a Vietnam-era Navy veteran who co-wrote the anthemic ballad, "The Unsung Heroes," which he performed annually at the Vietnam Wall memorial in Washington, DC, and which became the official song of the Memory Day event. (Note: This album was recorded in Houston and apparently first released as a private-label indie, then reissued the following year on Huey Meaux's larger Crazy Cajun Records.)


<! - NOTES, obit, other LP? >

Chuck Price "Chuck Price" (Dome Records, 1977) (LP)



<! - #DM 6001 - San Antonio label >
David Price "A Texas Songwriter" (BGM Records, 1984) (LP)



<! - label from San Antonio - videos on YT >
Rich Price "The Singing Sierran" (RPM, 1978)
(Produced by Bill Justis)
California country singer Rich Price -- possibly a real-life cowboy? anyone know his story?? -- assembled an impressive lineup of Nashville studio talent to back him up on this self-released album: names like Pete Drake, Fred Carter Jr., Grady Martin, Charlie McCoy, Buddy Spicher and Weldon Myrick were enough to draw my attention to this obviously-indie LP. And it's kind of what you'd expect, an earnest but not A-list album from a guy who knew what he was talking about, but wasn't quite the kind of singer who could make it in the big time. With the super-duper lineup of studio musicians, you might expect a more robust, wham-bam sound, but producer Bill Justis seems to have decided -- rightly so, I'd say -- not to overwhelm Price's voices with a big, twangy wall of sound. So we really get chance to hear what Price had to offer, which among other things included nearly a dozen original songs, many well-written, earthy tunes that come out of the older country sound of the early 1950s. His voice and his phrasing are flawed, but nonetheless he evokes classic artists such as Hank Snow and Ernest Tubb, as well as Nashville Sound singers like Bill Anderson, when Anderson started to get a little long in the tooth. This music isn't perfect or powerful or flashy, but if you like earnest amateurs such as the Sundowners or Don Walser, guys who put themselves out there in public just because they really loved and understood the music, this album might appeal to you as well.


<! 1. a little older a little used a little blue 2. sippin wine at sundown time 3. the wandering restless breed 4. she said i've always had a thing about cowboys 5. you're gone 6. one more night 7. elaine 8. ridin through the pines 9. pacific man 10. wanderin friend 11. alberta canada >
Pride "Just For You" (Nashville International, 1976) (LP)
(Produced by Harold Shedd)



<! - songs by either Ric Simpson or Roger Smith - #NI-76-462 - 1976? guessing at release date based on cat# - no ASIN 04/19/15 >
Princess Pale Moon "Come On And Live!" (Praise Records, 19--?) (LP)
(Produced by Dr. Paul Weaver & Jim Conklin)
A Canadian gospel singer with a first-peoples background... Not entirely sure how "country" we should consider this, though it is clear that she was not a great singer. If you're looking for Christian music to make fun of, this Mrs. Miller-ish outing is a real doozy. Mostly, though, I just wanted to include this one here (along with Princess Ramona below) to ask the question: why were so many female Native American entertainers nicknamed "princess"? Is there some kind of hidden monarchy that no one told us about? Or is it just plain old goofy exoticization? Anyway, this a terrible record. Just so you know ahead of time. She had several other records, but let's not go there.


<! - #PRS-211 - Canadian gospel album; not sure how country it is - conservative activist >

Princess Ramona "On The Wings Of A Dove" (Award Records, 19--?) (LP)
(Produced by Biff Collie)
This is the first LP from singer Ramona Kemp, the daughter of a Cherokee tribal leader from Oklahoma, and a darn good yodeler. Flamboyantly decked out in buckskin, feathers and beads, she played up her Native American heritage and was best known by her stage name, Princess Ramona, and made her recording debut in the early 1960s, releasing a couple of singles produced by her husband, Buddy Kemp. While she started out singing straight country and pop vocals, she shifted decisively into an all-gospel mode later in her career. Although this is considered her secular album, there's gospel material on here as well -- the secular tracks include Elton Britt's "Chime Bells" and (of course) "Indian Love Call." There are a couple of songs written by Buddy Kemp, "Let's Go Back" and "The Mountain" -- he also claims arranger credits on several other tracks. Unfortunately, Princess Ramona's career is often viewed through the irony-tinted lens of hipster record collectors to whom the catnippy combination of gospel music, yodeling and her exaggerated Native American image prove too great to resist. But she was a pretty good singer, and fans of yodeling music, in particular, might want to check her out.


<! - #AW-2312 - The album's producer was country deejay Hiram "Biff" Collie >

Princess Ramona "Wait A Little Longer Please, Jesus" (Award Records, 19--?) (LP)



<! - #AW-5003 >

Princess Ramona & Buddy Kemp "Talk About Jesus" (Award Records, 197--?) (LP)
The liner notes on this early-Seventies album describe how Mrs. Kemp had a born-again religious conversion while working gigs in Southern California, and how Buddy Kemp sold his camping supply business, customized the large mobile home pictured on the cover, and how the couple set out to proselytize across the country and abroad. The album has a mailing address in Trail, Oregon, but apparently during this period, the Kemps were living out of their RV so they could engage in a musical ministry. Sure sounds hard!



<! - #AW-5005 >

Princess Ramona "Yodeling Praises Unto the Lord" (Award Records, 197--?) (LP)
Speaking of their mobile home, the Gospel Express, the Kemp's literally sing its praises in "This Motor Home Is In God's Hands," which is the album's closing number... Also featured are "God Put A Yodel In My Heart," "Jesus Put A Yodel In My Soul," and "Then I Started To Yodel," as well as "My Lord, My God, My King," which features a backing chorus by the Jordanaires... Also appearing on this album is harmony vocalist Laverna Moore, one of Nashville's more notable professional backup singers. (By the way, thanks to Matt of the CleanNiceQuiet music blog for providing some of the background info on Princess Ramona's colorful career...)


<! - #AL-5011 - arranged by – Jack Eubanks - b. 1925 http://www.cleannicequiet.com/2014/11/princess-ramona-lover-for-night-bw-i.html (should thank this guy!) >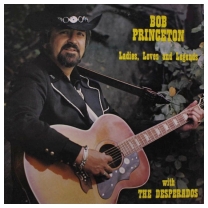 Bob Princeton "Ladies, Loves And Legends" (Tablemountain Records, 1979) (LP)
(Produced by Bob Princeton)
A honkytonker from Denver, Colorado, with a backing band called the Desperados... But honestly, what kind of name is "Princeton" for a country singer?? Anyway, I don't wanna be mean, but I guess I gotta call it like I see it -- this record is pretty painful to listen to... Princeton was not a very good singer... He tries to play up his deep-voiced tones with Johnny Cash and Dave Dudley-style material, but it doesn't take long to realize he just isn't singing in tune. I doubt I could do much better, though, so I won't go into too much detail. I suppose that folks could listen to this album "ironically," but I'm not really into that kind of hipster/sneery mockery, so I will say this: Bob Princeton really did seem committed to his music, and puts his heart into this album. I'm not sure, but I think the band backing him, The Desperados, recorded an album or two of their own -- they don't really put much effort into this one, but maybe they were just punching the clock. Anyhoo, this is definitely a DIY kinda album, though I can't see myself coming back to it very often... The highlight is probably "Woman, You're The Warden To Me," which is a pretty good country novelty number.


<! the Desperados: Dick Frost(guitar), Max Hannum(keyboards, dobro), Ray Wilinski (bass), David Rodriguez(drums) >


John Prine -- see artist profile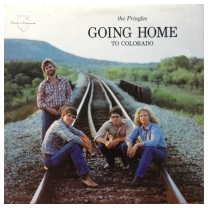 The Pringles "Going Home To Colorado" (Denim & Diamonds Records, 1982) (LP)
(Produced by Michael Henry Martin)
Although they recorded this album in Texas, the Pringle family seem to have been from Colorado: there's a mailing address in Gunnison, CO, a teeny tiny town that's sort of between Telluride and Colorado Springs. Anyway, I'm not sure which of the musicians were from which state, though there are a whole slew of Pringles -- Kari, Ryan and Wes, apparently led by lead singer Rod Pringle, who wrote all but one of the songs on this album. (The exception is their cover of "Orange Blossom Special," which features some fancy fiddling courtesy of Mark Kalson, a child prodigy from Peasall, Texas previously heard on The Kalson Family's own album...) The general vibe here is a soft-pop country rock sound, with some gooey, soul-searching lyrics that drift into folkie territory that's vaguely reminiscent of John Denver. There's also a decent amount of twang, and although I wouldn't personally classify this as an album I'd come back to for fun, it's certainly worth knowing about, particularly if you're specifically into Colorado-local artists.


<! - all songs written by Rod S. Pringle, except for OBS - no ASIN 01/15/16 >

The Tony Pritchett Band "The Tony Pritchett Band" (Encore Records, 1980) (LP)
(Produced by The Tony Pritchett Band)
Folk-tinged country, or country-flavored folk? This band from Smyrna, Georgia had a nice, mellow sound... Kind of reminds me of Harry Chapin, though maybe with a bit more grit, including some very subtle pedal steel that plays nicely off of Pritchett's distinctive vocals.


<! - "folk country rock " - no ASIN 03/29/15 - though he does seem to have recorded an album in the 1990s as well >

The Procks "At Lake Of The Ozarks" (1974-?) (LP)
A surprisingly satisfying, rootsy set from one of the many mom'n'pop bands playing in one of Missouri's once-numerous country variety shows... Although the husband-wife team of Gerald and Elnora Prock were both Missouri natives, they met and married in Fresno, California, where she grew up and he was visiting in the late '50s, when she was singing in her brother's band. The Procks formed a duo and played shows up and down the West Coast before moving back to Missouri in 1969. They landed a regular gig at Gold Nugget Junction, one of the many Lake Of The Ozarks theme parks, and brought several Fresnans along with them as their band. Old-timey fiddler/banjo picker Bill Hunter was born in Oklahoma but grew up in Fresno, co-founding the Music Farmers stringband, while guitarist John Blair and Jim Ward were also from Fresburg, although the group's drummer, Gary Alexander (Gerald and Elnora's son) is the only bandmember who was born there. They sound great together, and though they cover a few early '70s songs, like "Satin Sheets" and "Country Roads," it's the old-timey music that stands out... Fans of golden age duos such as Curley Fox & Texas Ruby, or Wilma Lee & Stoney Cooper, might find a lot to enjoy on this album.


<! - #H-101 - no label name - no ASIN 08/05/16 - Blair was a DJ in Fresno "Satin Sheets" (1973) "Country Roads" (1971) >

Professor Washboard & Doctor Harmonica "Prof. Washboard & Dr. Harmonica" (Sartory Records, 19--?) (LP)
This isn't exactly country music... but close enough! This jugband/good time combo comes from the duo of percussionist Scott Anderson (the Professor) and Lance Wakely (the Doctor) each of whom had distinguished themselves as professional musicians before meeting and starting their own band. According to the liner notes, Anderson was originally from Arkansas, where he played drums in various rock bands before moving to Austin and switching to more rootsy music. He played with folks like Jerry Jeff Walker and Doc Watson, making his rep clattering along on a good, old-fashioned washboard. Wakely grew up in Chicago where he learned to play the guitar; his path took him to New York City, where he plunged into the folk revival where he hung out with folkie icons such as Tim Buckley and Ramblin' Jack Elliott. Wakely then hit the road headed for the West Coast, where he became a sideman for Hoyt Axton, David Bromberg, and others. Not a bad pedigree. The Doc and the Perfesser met, recognized kindred souls, and formed a partnership based on an eclectic mix of blues, acoustic rock and twang, and did pretty well for themselves. I'm not sure if this was their first album or what, but if you like musical diversity and folks who pound square pegs into round holes, you might wanna give this a shot.


<! - no ASIN 08/03/16 - includes "Play A Country Song" - #Sartory-1A >

Professor Washboard "It's Incredible!" (Buma/Stemra, 1984) (LP)



<! - more of an acoustic blues/jugband thing? Professor = Scott Anderson Doctor = Lance Wakely, California native - performer – Curt Hanson (2), Dr. Harmonica, Fro Miller, Prof. Washboard, T.T. Fingers, Red Archibald* A1 I'm A Man 4:46 A2 Keep You Satisfied 5:00 A3 The Thrill Is Gone 4:26 A4 Room To Move 5:32 B1 Money(That's What I Want) 3:30 B2 Red's Shuffle 3:40 B3 Summertime 7:15 B4 The "Big A" Boogie > <! RONNIE PROPHET - see Canada Ronnie Prophet "Ronnie Prophet" (Art Records) (P) - ALP-43 - at the Jolly Roger > <! Marc Pruett Band "Center Stage: LIve" - bluegrass >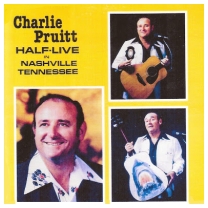 Charlie Pruitt "Half-Live In Nashville, Tennessee" (Mid-Land Records, 1980) (LP)
After recording this album in Nashville, singer-comedian Charlie Pruitt returned home to Texas where he took a stab at managing and producing other local artists, a path that led him to starting his own country music variety show, in Beaumont, Texas. Though the show originally had mostly local children as performers, over the years it became more professional and played host to many up-and-coming country starts, including fellow Texans such as Tracy Byrd and Mark Chesnutt. I believe this was Pruitt's only album, and includes songs such as "Truck Driving Woman," "The Game Of Give And Take" and "It Takes All Kinds To Make A World." The studio band was packed with heavyweight talent: Phil Baugh, Buddy Emmons, Hoot Hester, Charlie McCoy and other A-list pickers.


<! - #MD-41 - NOTES >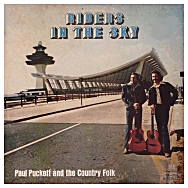 Jerry Prunty "Jerry Prunty's American Music Jubilee" (BOC, 197-?) (LP)
Helming one of the countless mom'n'pop musical revues spawned in the Ozarks, bandleader and multi-instrumentalist Jerry Prunty used Osage Beach, Missouri as his home base, although he toured throughout the Midwest and South with this youthful ensemble. There are a couple of songs on here that fit into the country tradition -- "Elvira" and a version of the gospel standard "I'll Fly Away" -- but most of the music draws on a wide swath of American popular music, notably pop standards and rock'n'roll oldies. This edition of the band included numerous singers and pickers, as well as a trumpet player and a gal named Dorla Stewart on pedal steel, along with singers Tim King and Cindy Lou Fisher, lead guitarist Wayne Vaughn and Prunty anchoring the band on drums. This album is often listed as "sometime in the 'Seventies," it was actually an early'80s production: the Jubilee was a family-run business founded in 1982, and kept it in business through the end of the 1990s. Prunty later worked with outfits such as the Missouri Opry, where he led a 'Fifties rock nostalgia roadshow. Earlier, as a teen, Prunty worked in the Illinois-based Lamoine Valley Opry Show, and the original Ozark Opry Show, also at the Lake Of The Ozarks.


<! - #LPS-2024 >

Jerry Prunty "Jerry Prunty's Country Jubilee" (BOC, 197-?) (LP)
(Produced by Brad Edwards)
At some point, Jerry Prunty decided to narrow his focus to a twangier repertoire, and some copies of this album (including mine) have stickers proclaiming it to be "Jerry Prunty's Country Jubilee Show," covering over the original American Music Jubilee name. He still included standards such as "In The Mood" as well as an odd version of "New York, New York" and a rock-oldies medley, but various brands of country fill out most of the record, including two Ray Pennington songs ("Happy Tracks" and "Walkin' On New Grass"), Kris Kristofferson's "One Day At A Time" and Rusty Weir's "Don't It Make You Wanna Dance," as well as a little gospel, with a version of Alfred A. Brumley's "I'll Fly Away." There's also an original written by Jerry Prunty, "Music In Your Smile." The liner notes don't list members of the backing band (although there is a photo of "the Prunty Sisters," three adorable little moppets who look like they ranged from about three to eight years of age, and who sing on a couple of tracks...) Signatures on the album include Diane Bettis, Mike Engel and Don Shelton, though I can't say whether they were on the actual album, or just working the live show at the time.


<! - #BOC-LPS-2036 http://www.missouriopry.com/Jerry-Prunty.html >

John D. Pryor "...Presents: My First Notions" (Ripcord Records, 197--?) (LP)
(Produced by Gene Breeden, David Dixon & Ellis Miller)
All original material from a fella from somewhere up in the Pacific Northwest... Pryor wrote or co-wrote all of these songs, and is backed by guitarist Gene Breeden and the Ripcord Studios house band... He thanks a lot of local folks on the back cover, though alas, does not inform us of where he was from...


<! - #SLP-1037 - (NP) (Oregon?) >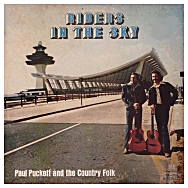 Paul Puckett & The Country Folk "Riders In The Sky" (Tad Records, 19--?) (LP)
This Nashville indie outing seems to have been a collaboration between singer Paul Puckett and steel guitar session man Speedy Price, who appears in photos with Puckett on the front and back covers and wrote two of the songs on the album, even though the liner notes don't identify him as one of the musicians. It's pretty decent, straightforward material, soft honkytonk with a few dips into folk-country material such as covers of "Leaving On A Jet Plane" and "Take Me Home Country Roads." The rest of the record does not, thankfully, sound like a John Denver album, though, and some of the original tunes are pretty nice. Puckett's wife, Joni, sounds like a dead ringer for Emmylou Harris, with a bit of Kitty Wells' rural edge in there as well. Not dazzling, but sincere and real, a modest, heartfelt offering from DIY Nashville.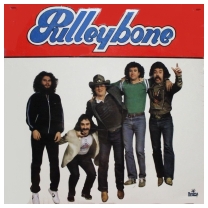 Pulleybone "Pullin' Together" (Brylen Records, 1982) (LP)
(Produced by Brien Fisher)
Ken Smith's group, Pulleybone, was Bobby Bare's backing band in the early 1980s, letting their hair down on a hard-rocking "solo" set which includes a comer of the Merle Haggard oldie, "Swinging Doors," Chip Taylor's "Clean Your Own Table," a couple by Bob McDill and three songs written by Bobby Reed, who wasn't in the band, but must have been one of their buddies back in Texas. Definitely worth a spin, especially if you liked how the band sounded on Bobby Bare's classic "Drunk And Crazy" album.


<! "Mississippi rolling stone") - no ASIN 04/19/15 >
Jim Purdy "I Found A Winner In You" (Jam Productions, 1983) (LP)
(Produced by Randy Hauser)
Songwriter Jim Purdy had been kicking around the edges of Nashville for a while before releasing this independent debut album; modest chart action helped spur his career, culminating in a #2 single about a decade later in the early 1990s. Soon, though, Purdy turned away from the secular scene, and became a country gospel artist, starting in 1994. He also suffered a series of strokes and other health setbacks, which led him to concentrate on producing other artists rather than working as a performer. Overall, his career is pretty Top Forty oriented, but this first LP deserves mention as one of the later indie efforts of an increasingly corporate country scene.


<! - #82784 - http://www.jimpurdy.org/index.php/the-song-5 - moved to Nashville in 1982; where was he from? - not the same Jim Purdy who recorded on Arnote label, circa 1970? - LK emailed 05/27/20 >


Pure Prairie League -- see artist profile




Purple Haze "Ten Years...One Day At A Time" (Baron Records, 1982) (LP)



<! - #NR-13617 - LK purchased 03/26/19 A1 Bluest Heartache Of The Year 3:09 A2 Statue Of A Fool 2:36 A3 Somebody's Knockin' 3:22 A4 Legend In My Time 3:04 A5 One Day At A Time 3:00 B1 Desperado 3:34 B2 Lady 3:37 B3 Unwound 2:15 B4 Don't Fall In Love With A Dreamer 3:30 B5 Blue Bayou >

Bill Pursell "At The Piano: The In Sound Of Country And Western Music" (Spar Records, 1967-?) (LP)
(Produced by William Beasley)
Pianist Bill Pursell wasn't the most elite of the studio elite, but his name pops up on a lot of country sessions, although he mostly recorded a lot of early-'60s pop material, including showtunes and the like... As far as the Nashville stuff goes, he was certainly in good company on this budget-label session, which also included Mac Gayden on guitar, and other "usual suspects" studio pros. An unsurprising set of covers of popular country hits, mostly oldies like "Detour" and "San Antonio Rose," as well as some more contemporary hits, like Bobby Bare's "Detroit City." Pursell's own hits came in the early 'Sixties, after which he concentrated on studio work -- his work included sessions with country stars such as Johnny Cash and Patsy Cline.


<! - #SPAR 3010 - one of several albums - NOTES, links, tracks - no pix 05/27/20 >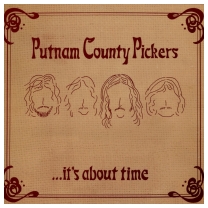 The Putnam County Pickers "...It's About Time" (Rose Records, 1978) (LP)
(Produced by Al Shackman)
An eclectic quartet from Culloden, West Virginia, playing a blend of folk-country, bluegrass and swing-string too... The repertoire includes several songs by Rusty Wells, along with two each by Steve Hill and Ron Sewell, as well as a cover of Mike Williams's "Sad South Texas Blues." The bandmembers trade off on singing lead and playing various instruments -- switching on bass or guitars, etc. -- and generally seem to have been pretty democratic about the whole thing. The band was formed in 1974 and stayed together through 1981, with a brief detour as the "Stark Raven Band" before officially breaking up in the early '80s. This album made a mighty fine legacy!


<! - NOTES, bio info >

---
---