<! MP3 00/00/00 > <! outside 00/00/00 > <! pix 00/00/00 > <! icons 04/17/11 > <! states 00/00/00 > <! UPDATES: 07/21/13 - major overhaul, w/ new Fat City, Flying Burrito and Steven Fromholtz pages, new reviews - still need FIREFALL info 01/01/14, 01/24/15, 03/30/15 - added all the leads I had, many without reviews, moved less likely ones to Info > <! The Fugitives "Wanted" (Custom, 196--?) - PRIVATE 60's Country TYLER TEXAS (LP) - cover tunes - Merle Haggard, Buck Owens, a couple by Harlan Howard - no ASIN 01/26/15 The Flowers Family "Showtime With The Flowers Family" (Jewel Records, xxxx) (LP) B00O1F9VZU - country??? Gary Farmer "Sowing My Seeds" (1981) (LP) B00CJ23KH2 - folk? bluegrass? - Farmer sings and plays all the instruments Free State String Band "Let's Sing Of Life" (Real Earth Records, 1974) (LP) B005M50RE2 - Ray Schmitt and the... - Christian? - European?? "...Munich-based Free State String Band." TRACKS: A1 Union Grove 2:16 A2 Red Ball Rocket Train 2:53 A3 Jennifer 2:54 A4 So Much Love in My Heart 2:37 A5 Saint Anne's Reel 2:38 A6 Tomorrow Is Just Another Day 3:10 B1 Let's Sing of Life 2:25 B2 Box of Leather 2:29 B3 Sitting by the Fireside 2:35 B4 Clean Up So Daddy Can Sleep 2:40 B5 Could There Be A Better Place 3:25 B6 Snowbird 2:25 Ansley Fleetwood "Ansley Fleetwood" (xxxxxxx, xxxxxx) El Tech 200 - liner notes on the back by Archie Campbell Knoxville TN Artist - just a little painful - no ASIN 01/26/15 Cecil Fletcher "Songs From A Thousand Hills & Nap-Sin-Ekee" (Thousand Hills, 1976) (LP) #TH-0001 - no ASIN 02/12/15 The Fabulous Continentals "Live At The Grain Bin - Weds. Fri. Sat." (xxxxxx, xxxx) (Produced by Jerry Sparks) - recorded at the Grain Bin Saloon, in Garden City, Kansas - band included Gary Batchelder, Jerry Wilcox, Carl Knaus, Jimmy Knight and Freddy Morales (on congas!) - these guys showed up on the LAS VEGAS GRIND compilation series - no ASIN 01/24/15 Nor Forrest "A Fool Such As I" (Republic, xxxxx) (LP) B003XXD0OY Alan Freeman "Out Of The Cold" (Frozen Sound/Sidetrack Records, 1981) (Produced by Alan Freeman) - Granstville, West Virginia - folkie/brainy >
---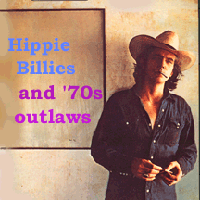 The "twangcore" and "Americana" boom of today owes a large debt to the shaggy twangers and no-hit wonders of yesteryear -- this section looks at the hippiebilly and stoner bands and a few odd, random artists from the 1960s, '70s and early '80s, back before there was anything called "alt-country." This page covers the letter "F"
---
HIPPIEBILLY & NO-HIT WONDERS:
A | B | C | D | E | F | G | H | I | J | K | L | M | N | O | P | Q | R | S | T | U | V | W | X, Y & Z | Comps | Hick Music Styles

---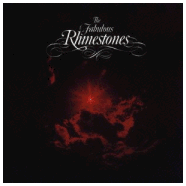 The Fabulous Rhinestones "The Fabulous Rhinestones" (Just Sunshine, 1972)


Produced by The Fabulous Rhinestones & Michael Lang)
This one's added as more of a "buyer beware" listing: if you like early '70s groove and boogie rock, go for it, but if you're mainly into country-rock and twang, this is definitely too rock'n'roll for you. The Rhinestones get mentioned in connection to early country-rock because guitarist Kal David was previously in the Illinois Speed Press, a country-tinged band with Paul Cotton, who joined an early lineup of Poco. But this album is pretty strictly hippie-era heavy-rockand funky jam-band R&B, good for what it is, but not very country. Steel player Ben Keith plays on the record's lone acoustic tune, "Big Indian," and electric blues legend Paul Butterfield blows harp on the opening track. They recorded two other albums, which I guess I'll check out if I get a chance, and I'll let you know if they ever got any twangier...


<! The Fabulous Rhinestones featuring ex-Electric Flag bassist Harvey Brooks and ex-Buckinghams' keyboard player Marty Grebb, recorded three albums: Fabulous Rhinestones, Freewheelin' (on Paramount Records) and Rhinestones (on 20th Century Records) >


John Fahey - see artist discography



Family Lotus "Rendezvous" (Full Circle, 1979)



<! versatile Country-Folk rockin' duo from Santa Fe, New Mexico; plenty o' Bluegrass sprouts, dense acoustic/electric mix w/many people contributing feat. the magic violin of Bobby Notkoff on the outstanding "weed rag" -track (9:27) on which carpets of innovative lines bein' enrolled... so you may easily file this under Progressive Bluegrass; many tracks (like the aforementioned) have been recorded in the early 70's, some in '77 >
The Farewell Party Band "Country Plus" (BRW Records, 1982) (LP)


(Produced by Gene Watson, Larry Booth & Russ Reeder)
A shaggy band from Spring, Texas whose main claim to fame was backing honkytonk legend Gene Watson, which all things considered, ain't bad. Watson returned the favor by helming this "solo" album, which I think may be the only one they recorded. Other than the ones with him, of course... The band took its name from his 1979 hit single, "Farewell Party," which became known as his signature song.
Stan Farlow "Hot Wheels" (Checker Records, 1970) (LP) <! 1969? >


(Produced by Gary S. Paxton)
Singer Stan Farlow (1941-2013) was kind of an odd artist. As you can hear on this album's title track -- first issued as a single -- he was a shameless Johnny Cash imitator; indeed, recording under the name "Johnny Doe," Farlow recorded several albums that were specifically marketed as Cash soundalike sessions. Here, he's still got the whole Delta baritone sound going on, but the music loosens up a bit, and the liner notes pitch him as a Bakersfield Sound artist. The music is an odd amalgam of Cash-ian chunka-chunka and gritty, Haggard-style twang. (Farlow knew Haggard from his Bakersfield days, and there's a hefty dose of Hag's sound in him as well...) This album's title track, "Hot Wheels," is a macabre trucker tune that ends with the Devil taking the singer's soul, and there's also a proto-outlaw edge to some of the other tracks, notably on "Big City Hooker," a surprisingly raw song condemning a country girl for turning into a prostitute... I guess things never quite clicked for Farlow as a solo star -- he got religion in the '70s and backed out of the country bar-band scene. In later years he became an amateur bluegrass musician, and pretty much left his country years behind him.


<! July 21, 1941, Cisco, IL, United States - June 13, 2013, Evansville, IN, United States http://www.thankyouheroes.org/p1/ArtistBio_StanFarlow.php Backing band apparently included Dennis Payne and Kenny Johnson of the California Poppy Pickers LPS-3015 - Hot Wheels - Stan Farlow [1970] Hot Wheels/Kind Hearted Woman/Blue Water/Devil River/The Bottle Told Me Lies/Big City Hooker//Georgia (You Did All You Could)/1040 Blues/Treat Me Like A Man/High Country/January Day/Lettin' It All Hang Out (From Now On) "The Johnny Cash Sound Of Johnny Doe aka Stan Farlow" (Cactus Records) (CD) >

Candy Farr "Make My Heart" (Shostar, 1983) (LP)


(Produced by Candy Farr & Jim Reynolds)
Mr. Farr was a country singer from Minnesota, who apparently was a protegee of Marty Robbins. This album features all original material... Don't know much more about it than that, though.


<! - male artist - (fan) pix of him with Ernest Tubb and Marty Robbins on the back - Robbins was apparently a patron >


Fat City - see artist discography




Fast Flying Vestibule "Union Station" (Rolling Donut Records, 1976) (LP)








Dick Feller - see artist discography




Derrell Felts "Favorites From The Derrell Felts Television Show" (Felts Enterprises, 1974) (LP)
Best known as a one-and-a-half-hit wonder of the rockabilly era, Derrel Felts recorded the songs "Playmates" and "Lookie, Lookie, Lookie" in the late 1950s, then receded into obscurity as the '60s unfolded. Like many former rockabilly firebrands, Felts gravitated towards mainstream country, and in the early 'Seventies he was the host of The Derrell Felts Television Show, a program based in Dallas,Texas that beamed out over much of the Panhandle and Southwest. This album is a interesting set of covers and originals with songs including the 1974 single, "Calling Johnny Rodriguez," "He Ain't Country" and "I Can Feel The Leavin' Coming On" as well as covers of Bill Anderson, Conway Twitty and Porter Wagoner. As far as I know, this guy was no direct relation to country star Narvel Felts...


<! - no ASIN 01/05/15 >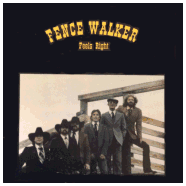 Fence Walker "Feels Right" (Perdue Recording, Inc, 1987) (LP)
(Produced by Dean Elliott & Jim Perdue)
A modestly accomplished band from Amarillo, Texas who made this album just as the alt-country "Americana" scene was gathering steam, though they seem to have been totally outside the popular wave of college-rock twang... I think their real roots were in rock'n'roll, since they start each side of this LP out with more rock-oriented numbers -- the surf-garage tinged "Feels Right" and the bar-band boogie of "Dear John" -- but then they devote themselves to twang, though they don't seem to be as comfortable with country, and it sounds a little awkward. The vocals are also iffy -- if you've heard folks like Dusty Chaps or Chuck Wagon & The Wheels, then you'll know what territory I'm talking about... I wouldn't say these guys were as distinctive as those better-known bands, but it's a similar vibe. Possibly the most interesting tracks are a couple of songs about their experiences as an obscuro-band, Archie Young's rambling "Gone Again," and the more rockin' "Dream And Watch It Grow," which kind of reminds me of Seattle's fabled Young Fresh Fellows... These guys probably could have made a better rock record than twang, but it was nice of them to give the country thing a try. Apparently the band continued to jam together through the early '00s, though it looks like this was their only album.


<! no ASIN - 11/2013 > <! 1987? >
Jim Ferguson "Slow Down The Pace" (Jim An I Records, 1980) (LP)


(Produced by Sharon K. Doherty & Jim Ferguson)
Ultra-indie DIY honkytonk country from Garden Grove, California (in Orange County, near Anaheim...) Ferguson wasn't the world's greatest singer, nor was this the world's greatest band, but he gets major points for taking it seriously, for writing good songs and for being more than a decade ahead of the crowd, recording the kind of rough-edged amateur twang that the "Americana" scene would become known for in the 1990s. There are several really good songs on here, including "Cold Woman" and "The More I Try," all sung with an admirable amount of twang. Anyone out there know if he recorded anything else, or was this it?
Roy Ferguson & Candy Noe "Roy Ferguson & Candy Noe" (Benson Sound) (LP)


The husband-wife duo of Roy and Candy Ferguson met in the 1960s when they were working in the Tulsa music scene -- Roy played guitar for Johnny Lee Wills for over twenty years, and also fronted his own group, Roy Ferguson and The Royals, which often backed big-name country stars on tour through Oklahoma. Singer Candy Noe originally came from Ohio, where as a teen she sang in the Marion Jamboree -- moving to Tulsa, she landed a job on country DJ Billy Parker's local TV show. Noe and Ferguson met in '65, got married in '66, released an album together, and opened Roy & Candy's music store in the 1970s, which for three decades was a fixture of the Tulsa, Oklahoma arts scene. The Fergusons played with the Wills band until 1984, when Wills passed away, and continued to perform locally right up until Roy passed away in 2015. As far as I know, this was their only album, although Roy Ferguson played guitar on a bunch of albums over the years...


<! - Roy Ferguson (1936-2015) 01/14/15 obituary: http://www.tulsaworld.com/news/local/roy-ferguson-former-roy-candy-s-music-owner-guitarist-for/article_7011306d-4cb0-5ca6-94f9-fddfb70a765b.html - closing the music store: http://paynecountylinenews.blogspot.com/2007/08/roy-candys-music-prepares-to-close-its.html http://www.tulsatoday.com/2007/10/01/joomla-987/ Ferguson and Noe met in 1965, married in '66 Candy Noe bio: http://nwwsms.com/index_htm_files/2005%20HOF.pdf - she was originally from Ohio, played on something called the Marion Jamboree, in Marion, Ohio >
Russ Fernlund & The Redwood Stage "Many Miles From Nowhere" (1985) (LP)


(Produced by Russ Fernlund)
A memento of one of Northern California's many long-lost longhair bands... In the late 1970s, songwriter Russ Fernlund was doing a solo gig in Big Sur, eventually giving that up so he could try his luck in Los Angeles. Like Nashville, LA can be a tough nut to crack, and after knocking his head against that particular wall, Fernlund moved back up North, this time to the sleepy but scenic town of Mendocino. Redwood Stage was a band he led from 1979 on, cutting this album in '85 to document their work. To be honest, I found his vocals a little lethargic, but he grew on me... There's definitely a nice reservoir of original twangtunes on here, and moments that remind me (a lot) of Chip Taylor and Dick Feller, with maybe a smidge of Larry Hosford in there as well... The songs didn't really grab me musically, but this disc is packed with NorCal hippiebilly history, particularly on songs like "Big Sur River," "California Country," "Moonshinin'," and "Okie On Rollerskates." Definitely worth a spin if you can track a copy down.
Russ Fernlund "...And Just Wasting Time" (2013)

Clyde Ferrell "Brazos River Country" (Clyde Music Company, 1983) (LP)





<! - from Mount Calm, Texas, recorded at Mickey Gilley's studio in Houston - recorded a couple of CDs years later - tracks: Waco I Love You; After The Music's Through; Country Summer; Shoulder To Shoulder; Brazos Queen Cruisin'; Great Texas Raft Race; Rattlesnake Fred; Armadilla-Do Amadilla-De; Tornado-Waco-1953. >
Lee Ferrell "Hard Times" (TMS, 1978) <! - year?? >


(Produced by Art Munson)
Well, yes, this is actor Will Ferrell's dad, aka Roy Lee Ferrell, Jr., a saxophonist and piano player who blew sax with Dick Dale and later signed up with the Righteous Brothers, at the peak of their late-'60s fame. Originally from North Carolina, Lee Ferrell moved to California in 1964, and became firmly embedded in the SoCal music business. He took some time away from standards and blues on this disc to croon some country, and pretty good stuff at that. Producer Art Munson was also an alumnus of the Dick Dale band, the Del-Tones.


<! - looks cool! - some originals - apparently used to play with Dick Dale - same as Roy Lee Ferrell, saxophonist for the Righteous Brothers and Will Ferrell's dad: http://en.wikipedia.org/wiki/Roy_Lee_Ferrell >
Jim Finneran "The Road Ain't No Place For A Lady" (Seaport, 1979) (LP)





<! - Seaport label in Federal Way, Washington - LP made in Canada - Seaport records... # JF 79-101... With Doug Heath, Bill Bernard, Larry Fox, Neil Rush and others...Selections are: "THE ROAD AIN'T NO PLACE FOR A LADY, JUST PASSIN' THROUGH, SWAYIN' HIPS AND POKER CHIPS, LADY FROM MISSOULA COUNTY, 57 BLUES, COLLEEN, WARM MODESTO WINE, BELLY UP, SING THE COUNTRY BLUES AGAIN, OOH BABY (I'LL BE THERE), THE ROAD AIN'T NO PLACE FOR A LADY (REPRISE)" >
Mike Finnigan "Mike Finnigan" (Warner Brothers, 1976) <! label? >


(Produced by Jerry Wexler)
Keyboard player to the stars, Mike Finnigan is perhaps best known as a rock, pop and R&B player, and for his work with rock and pop elite such as Jimi Hendrix, Peter Frampton, and Crosby Stills & Nash, but he also had a country side, as heard in parts of this funky, eclectic album, which has Texas fiddler Johnny Gimble and picker Pete Carr as part of an impressive studio lineup. At the time, according to the liner notes, his day jobs were backing Maria Muldaur and Dave Mason, and Muldaur sings on here as well... Mostly it's a white soul album -- I'm reminded of Bill Champlin on several tracks -- but songs like "Mississippi On My Mind," "Southern Lady" and "Misery Loves Company," there's a subtle bit of twang. The Stamps Quartet provides some Southern gospel backup, ala the Oak Ridge Boys... Mostly this is to slick and pop-oriented for me, but it's a good slice of eclectic '70s musicmaking, for the more AOR-oriented among us.


<! 1. Saved By The Grace Of Your Love 2. Performance 3. Baby, I Found Out 4. The Room Nobody Lives In 5. New York State Of Mind 6. Ace In The Hole 7. Southern Lady 8. Everything Will Work Out Right 9. Misery Loves Company 10. Holy Cow 11. Mississippi On My Mind >
Firefall "The Greatest Hits" (Atlantic, 1992)



I suppose I am obliged to mention the super-slick Top 40 'Seventies band Firefall, which is perhaps really more of a "soft rock" band, but certainly had a respectable country-rock pedigree. Singer Rick Roberts was in an early lineup of the Flying Burrito Brothers (as was drummer Mickey Clarke) and co-founder Jock Bartley was briefly in Gram Parson's backup band, the Fallen Angels, as well as Chris Hillman's post-Burritos band in the mid-'70s. Et cetera, et cetera. Anyway, there was some residual twang, or at least an acoustic sensibility underneath their slick pop hits, though I suspect many twangfans will find a lot of their material pretty noxious, the very epitome of whiny '70s wimp-rock. (Though I have to confess I still have a positive Pavlovian response to some of these oldies, though I won't say which ones... I have to keep a few secrets!) At their best, they were Crosby Stills & Nash knockoffs (like on "It Doesn't Matter," the first track on their first album...) At their worst, as heard on the later tracks of this best-of collection, they played some truly awful, tepid, heartless, semi-synthy stuff, kind of like Toto, but not even that good. Their early-'80s decline was not a pretty thing. So, yeah, part of the country-rock story, but not as interesting as, say, Pure Prairie League.


<! http://en.wikipedia.org/wiki/Firefall Firefall "Firefall" (Atlantic, 1976) B0000032EX B00123NXLW Firefall "Luna Sea" (Atlantic, 1977) B00006LES4 B0012FB4Y8 Firefall "Elan" (Atlantic, 1978) B00006LES1 B00123G6CU Firefall "Undertow" (Atlantic, 1979) B0000033II B00124HUMY Firefall "Clouds Across The Sun" (Atlantic, 1980) B00018D3SM B0012FCHC6 Firefall "Best Of Firefall" (Atlantic, 1981) Firefall "Break Of Dawn" (Atlantic, 1982) B00018CZL8 Firefall "Mirror Of The World" (Atlantic, 1983) B00018CZL8 Firefall "The Greatest Hits" (1992) Firefall "Messenger" (Sundown, 1994) B00000DHV3 B0013ITMRU Firefall "Colorado To Liverpool – A Tribute To The Beatles" (Winged Horse, 2007) B000UZ4FPG B00196M8PO Firefall "Firefall Reunion Live" (2009) B001UXJJDK B002701NY8 >

Fire Mountain Militia "Edge Of The Night" (Thunder Lizard, 1981) (LP)


(Produced by Bob Leep, John Altman & Dave Weil)
A swell set of hippiebilly indie-twang from Carmichael, Califonia (near San Jose...) This quartet showcased all original material, songs penned by singers Dean Agee or Bob Leep, with Leep's material being perhaps more decisively "country" and and uptempo, while Agee was fond of sagas of wasted nights and low-rent barroom flings. The sound is mostly plunky bar-band country, ala Chuck Wagon & The Wheels, though there's a trace of bluesy, Dead-like jam-band rock hinted at in a few of the performances. The group also had mixed male-female vocals, with bassist Sharon George mostly sticking to harmony, but also taking the lead on the appropriately-named "Torch Song," which reveals a slightly jazzy undertone. You could pick these guys apart for their amateurism if you wanted to, or you could choose to be charmed by it, in which case you'd find this to be a pretty strong entry for the genre. Northern California strikes again!
Flatbush "Driver's Dream" (Bush League, 1980) (LP) <! '79? >


(Produced by Flatbush & Jerry Bruno)
One of the premiere country-rock bands from Cleveland, Ohio during the late 1970s... These guys apparently broke up in 1981, not long after recording this album...




Flatland Band "Plainly Scene" (Golden Rope, 1983)



<! no ASIN 11/2014 > <! early 80's U.S. Country-Rock quintet out of Illinois; 12-string guit-sounds w/keyboards, steel-pedal, harmonica, bass 'n percussion; catchy melodic race w/solid voc-harmonies plus a sound-scape kept rather in 70's boundaries!) >


The Flatlanders - see artist discography



Florida Bill "I Wanna Love You All The Time" (York Records, 1987) (LP)
...who I'm guessing came from Florida...?


<! - African-American - looks like mostly ballads - no ASIN 01/26/15 - year per eB vendor - correct? >
Bob Flower "...And His Star Dusters" (Do-Re-Me, 1966) (LP)
Country bandleader Bob Flower had a day job as police chief of Cuba, New York, but he kept busy at nights, taking his band on the road to play gigs and even made the trek to Nashville a few times to cut singles, as well as this LP, which was his only full-length album. Flower described himself as "the poor man's Ernie Ford," and is firmly anchored in mainstream, old-school country. This album is almost all cover tunes, standards like "Cold, Cold Heart," "Four Walls," "Lonesome 7-7203" and the like. Flower sings half the songs solo, as well as a couple of duets with "girl" singer Dody Lynn who was a Cuba, NY native... Ms. Lynn also sings lead on a couple of tracks, including a version of "It Wasn't God Who Made Honky Tonk Angels." Apparently Flower retired from the police force in 1966, and moved to Florida in the early '70s to retire -- Dody Lynn established herself as a solo performer, playing gigs around Cuba with a band called the Guitarmen, and released her own solo album around 1973.


<! no ASIN 01/04/15 > <! - Flower moved to Florida in 1974, retired there - Cuba police chief from 1952-1966 http://fultonhistory.com/Newspaper%2018/Cuba%20NY%20Patriot/Cuba%20NY%20Patroit%201992/Cuba%20NY%20Patroit%201992%20-%200131.pdf > <! ROBIN FLOWER >


The Flying Burrito Brothers - see artist discography




Foggy Bottom "Foggy Bottom" (Real Earth, 1979) (LP)

Blaze Foley - see artist discography
Nick Foley "Tombstone Junction Presents Nick Foley" (TJ, 1970?) (LP)

Footloose "Country In The City" (Mudhen 1981) (LP)

Fool's Gold "Fool's Gold" (Asylum, 1976)


(Produced by Glenn Frey, Joe Walsh, Glyn Johns & John Stronach)
These guys were, literally, Eagles knockoffs: with Glenn Frey as a co-producer, they frequently slide into smooth, mellow group harmonies that will be very familiar to fans of The Eagles. There's a definite Southern California country-rock vibe, as well as a strong strain of pure '70s AOR, which isn't surprising, since their main gig was working as Dan Fogleberg's backing band. They cover a couple of his songs, and Fogleberg co-wrote a third with members of the band; guitarist Joe Walsh also appears on here, playing lead on the first track. This is very soft, very familiar-sounding music, airy, gooey, mildly bland 'Seventies stuff, and even though this band never made its mark as a solo entity, folks who like classic soft-pop of the era will dig this disc. There's a little bit of legitimate twang in here, too -- piano player Doug Livingston also adds some nice pedal steel throughout, and they squeeze some mandolin in there as well.


<! B002LWJ5EW - LP B000006YRN - import cd >

Fool's Gold "Mr. Lucky" (Columbia, 1977)


(Produced by Keith Olson)

Erma J. Ford "...Is Really More Than Half A Woman" (Princess, 1971) (LP)


Pretty twangy, Loretta Lynn-like honkytonk country, from Roanoke, Virginia. This album was a mix of covers and originals... The super-weird album title comes from her version of a song called "Half A Woman," which still doesn't make it any less weird. Go figure.


<! - date per Billboard - 03/20/71 >

Jim Ford "Harlan County" (Edsel, 1997)

Jim Ford "The Sounds Of Our Time" (Bear Family, 2007)





<! Includes the "Harlan County" album and a bunch of rare singles and demos. >

Jim Ford "Point Of No Return: Previously Unissued Masters, A Lost 45 & Rare Demos" (Bear Family, 2008)

Jim Ford "Big Mouth USA -- The Unissued Paramount Album" (Bear Family, 2009)



A tantalizing set of material from one of the odder characters on the 1970's twang scene. Songwriter Jim Ford was a pal of funk-soul pioneer Sly Stone; he played on some Sly & The Family Stone albums, as well as other iconic rock and pop records, but he nurtured an abiding love of country music, and wrote some truly stunning original twang-tunes. He must have had some interesting personal quirks, though, because there is a string of unissued demo material for projects on a number of labels. Maybe the major-label "suits" just weren't ready yet to have some hippie longhair crash the Nashville party, but for whatever reason, Ford faded from the scene and wound up living off the radar, ending his life in obscurity, in a trailer home up in Northern California. In his home was a treasure trove of demo tapes, unissued masters, and a handful of singles that had been issued over the years. Some of it is really great stuff, well-sculpted country songs, often with a novelty twist, as well as some dips into sunshine pop-era rock and soul. This disc, along with the Capitol Album collection below, overlaps with earlier Bear Family releases, but that doesn't detract from their value: if you're hearing of Ford's work for the first time, then these discs will be a real treat. Check it out!


<! This overlaps with previous Bear Family releases... >

Jim Ford "The Unissued Capitol Album" (Bear Family, 2009)








Jim Foster "The Living Legend: Trooper Jim" (Country Artists International) (LP)
(Produced by Finley Duncan)



<! - #CA-LP 1001 >

Jim Foster "This Is Trooper Jim" (Country Artists International, 1972) (LP)
(Produced by Finley Duncan)
Man! Talk about wearing a lot of different hats! In addition to being one of those "singing cop" country artists, Florida state trooper Jim Foster also worked as a radio announcer and a TV personality (broadcasting weekly public service announcements for the Florida Highway Patrol...) In 1972, Foster leveraged his celebrity into a political career, getting elected to the Florida House of Representatives, where he remained for ten years before returning to the civil service. He recorded this album, as well as a bunch of singles on various labels -- his best-known song was one of his earliest, a drunken-driving novelty number called "Four On The Floor (And A Fifth Beneath The Seat)" which he recorded for United Artists back in 1965. This disc is exclusively packed with original songs written or co-written by Foster, including a re-recording of "Four On The Floor," and a fine recitation tune, "Trooper's Prayer" -- there are even some of the political ad spots used in his campaign for the state House seat! The studio crew were Nashville pros -- guys like DJ Fontana, Johnny Gimble, Weldon Myrick and Buddy Spicher -- and a few of the songs were co-written with songwriting partners Sharon Carroll and Gayle Sheppard, who were presumably Florida locals. Foster had kind of an old-fashion, slightly cornball style, sort of midway between Jim Reeves and Red Sovine, with a dash of Andy Griffith, aw-shucks rural cop humor thrown in for good measure.


<! (1933-1996) 62 years old - "Worth noting: Foster was the co-author of Chesley Carroll's "Hippie From Mississippi" (WFMU) http://www.radioyears.com/wpla/details.cfm?id=969 "..." http://www.discogs.com/Jim-Foster-This-Is-Trooper-Jim/release/4546648 http://www.jsonline.com/entertainment/musicandnightlife/more-information-on-trooper-jim-foster-6257qbf-151211925.html "...Lutz, Florida... He also had a Sunday TV show, "Bring 'Em Back Alive," on Channel 10 in Tampa. After his Florida Highway Patrol career, he served 10 years in the Florida House of Representatives. He later worked for the Division of Forestry and the motor vehicles and highway safety department. He retired in 1988. Jim died in 1996 while building his dream cabin in the hills of Tennessee. He was 62." >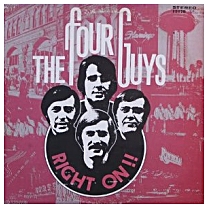 The Four Guys "Right On!!" (NRS, 1971) (LP)


(Produced by Col. Dave Mathes)
Sunshine pop and folk-pop vocals from a quartet who were "just as much at home on the stage of the Grand Ole Opry as they are on the Las Vegas Circuit..." (as the liner notes proclaim...) Although several Nashville studio stalwarts such as Weldon Myrick, Jerry Shook and Junior Huskey play on these sessions, there's precious little twang -- it's more of an example of how pop sensibilities bubbled under the surface of Music City. This vocal group originally hailed from Ohio, but found work backing various stars in the mid-1960s and early '70s, including gigs with Jimmy Dean, Charly Pride and Hank Williams, Jr., and many others. This edition of the band featured tenor Gary Buck, a former gospel singer with the Stamps Quartet who apparently came up with the idea of recording an album and eventually became the group's featured vocalist, as they adapted the gospel quartet style into a pop-country sound similar to what groups such as the Oak Ridge Boys and Alabama were developing around the same time. At this point, though, the Four Guys sounded more like the Kingston Trio, and despite a long tenure in Nashville and Vegas, they never quite hit the bigtime. Gary Buck left the band and tried his hand in several music business roles before starting an evangelical ministry and concentrating on Southern Gospel rather than secular stuff; the other guys -- notably Sam Wellington -- kept the band going for decades despite an ever-changing lineup. Among several Stamps Quartet alumni, the Four Guys also briefly included Dave Rowland, who swiftly moved to a solo career as the leader of the vocal group Dave & Sugar.
Elkin Fowler "...And Then Came Bubba" (Columbia, 1969) (LP)


(Produced by Bob Johnston)
I haven't heard this one yet, but I figure what with the Bubba reference, it's worth mentioning here. Sounds like an odd one: apparently Fowler was a musical partner with future "Gong Show" host Chuck Woolery in a short-lived pop-psychedelic band, and when that group broke up, Woolery tried his hand at commercial country, while Fowler went in more of a folkie direction. Folks say he sounds pretty Dylanesque on this album, which kinda makes sense with him working with Columbia producer Bob Johnston. Not sure how much twang is in this album, but they recorded it in Nashville, with a bunch of the usual suspects in the studio... When I finally track a copy down, I'll give you a full report.


<! "...The Dylan connection was further evident in Fowler's involvement as a back-up musician on subsequent albums by Dylan and Leonard Cohen." >
Ken Fowler & The Hurricane River Band "Ken Fowler And The Hurricane River Band" (Ozark Sound Studios, 1978) (LP)

Garland Frady "Pure Country" (Countryside/Elektra, 1973) (LP)


(Produced by Michael Nesmith)
A nice one! And well named. Baritone Garland Frady had a minor hit with "The Barrooms Have Found You," but barely cracking into the Top 100 on an indie label led, inexorably, to cult status. The rugged-voiced Frady is backed here by Michael Nesmith and The Countryside Band, which was an echo of Nesmith's First National Band, assembled to be the house band for his fledgling Countryside label. This was one of only two records released on Countryside, the other being a solo set by steel guitarist Red Rhodes. Speaking of pedal steel, this album is packed with lots of fancy riffs, prominently mixed into a remarkably rootsy, honkytonk-oriented album. On almost all the tracks, J. G. O'Rafferty plays steel, though Red Rhodes and J. D. Maness also play on one track apiece, with Rhodes providing some tasty licks on a more-countrified cover of "Teach Your Children," one of several tracks that give a nod towards the early '70s country-rock scene. Thematically, the song dovetails nicely with the lone song written by Grady himself, "The Barrooms Have Found You," in which a father laments his kid going nuts and partying a little too hardy after turning 21. The rest of the songs reflect a diverse repertoire, with tracks by Johnny Cash, Casey Kelly, a Dave Loggins oldie, Buzz Rabin and Jesse Winchester, as well a countryfied cover of Johnny Nash's "I Can See Clearly Now." All in all, a pretty strong album, sounding sort of like Dave Dudley doing a semi-hippie session. Also on board are fiddler Byron Berline and Linda Hargrove working in the background as a rhythm guitarist... If you see this one, snap it up. It's nice and twangy... Apparently this was Frady's only album from the 1970s; a couple of decades later he reemerged and released at least two more albums in the 1990s, passing away in 2004. This first album sure is a nice legacy!


<! d. 2004 http://countrydiscography.blogspot.com/2012/02/garland-frady.html Garland Frady "Memories And Dreams" (International Music Express, 1991) (LP) Garland Frady "Let Me Go Back" (Barroom, 1973) (LP) - no date - Garland Frady "The Cherokee Rose" (Barroom, 1973) (LP) - album might not exist, per PF >
The Frank & Woody Show "Damn The Luck" (1978)
(Produced by Bruce Bendinger & Billy Culhane)
A local band from Tucson, AZ, fronted by Frank Manhardt and Woody Janda... They sound a whole lot like their Arizonan contemporaries, Chuck Wagon & The Wheels, though with a slightly less biting wit. (In fact, you can see one of the bandmembers wearing a "Disco Sucks" t-shirt in a photo on the back cover, so they were probably all buddies...) Anyway, back to Frank and Woody... This is another one of those time-capsule hippie country albums, oozing with hard-won authenticity... you can definitely imagine them having their fair share of beer bottles tossed at them in a bunch of desert roadhouse bars, and practically hear the whoops of delight from their longhaired fans as they sang novelty songs like "Damn The Luck" (with the cheerful refrain, "...what the f***"). There are some hot licks and a couple of resonant songs, but mostly this is a pretty sloppy, jokey album -- a nice keepsake for those who were actually there and a great snapshot for those of us who weren't.
The Frank & Woody Show "Wrapped Up In The Fun Of It" (Key Records, 1979) (LP)


(Produced by Pete Smith)
Their second album was a much slicker production - they were really trying on this one, and though they're almost a little too smooth, they have some nice tunes. The first big contrast with their first album is how they cleaned up the language on the Tex-Mexish title tune: this time around they hint at a swear word -- and I'm sure they must have sang it in their live shows -- but when it came time to make the album, the rhyme went, "...wrapped up in the fun of it/refusing to give a bit..." which is kind of wimpy, but whatever. This disc is best remembered for the topical novelty song, "One Less Jogger On The Road," which got a lot of airplay at the time... Other winners include the fantasy number, "If I Ever Get Rich" and their cover of "Your Time's Coming," which was co-written by Kris Kristofferson and Shel Silverstein. Guest musicians include stringband revivalist Jay Ungar playing fiddle and mandolin on the title track, and local Tuscon legend Shep Cooke plays some really pretty guitar, sitting in on one of his own songs, "Forever." Most of the songs are Woody Janda originals, and although his vocals were a little iffy, the album's charming: these were real guys making genuine DIY country.


<! http://thefrankandwoodyshow.blogspot.com/2003_07_01_thefrankandwoodyshow_archive.html Frank Manhardt- lead vocals and tambourine Woody Janda- Lead vocals, rhythm guitar Donny Roberts- Lead Guitar, group vocals Tim O'Connor- Fiddle, group vocals Pete Smith- Pedal steel guitar Robbie McBeath- Bass, group vocals Andy Michaud- Drums Jim Metz -Drummer (Wrapped Up in the Fun of It) Glenn McKinney - Bassist (Wrapped Up in the Fun of It) >
Will Franklin "I Get High On Country Music" (Seatac Records, 1974) (LP)


(Produced by Will Franklin)



<! - from Kentucky - super twangy!! >
Bob Franks "And The Midwestern Traveleers" (Traveleer Records) (LP)
A real mystery record, with minimal liner notes and a plain white, blank back cover. And, yes, it really is spelled with two "E"s.


<! - 1970s rare private press with blank white back cover - no ASIN 01/26/15 >
Ray Franks & The Can't Hardly Playboys "Just Plain Country" (Bar-Co, 197--?) (LP)
I totally love this album -- I dig the band name, the album title, and hey, the music's pretty great, too. Ray Franks, a self-taught country auteur from Grand Rapids, Michigan, named his band the Can't Hardly Playboys, 'way back when he was teenager in the late 1950s, while he was learning the ropes with Great Lakes western swing bandleader Herb Brown. I dunno what the whole story is with this one... The guys in the band are mostly from around Batesville, Arkansas, where this disc was recorded, and they sound pretty good. The songs are all Franks originals, but they have a powerful streak of unruly, old-school hillbilly music to them... The music is rough-edged and imperfect, also completely heartfelt and authentic. Most of the songs aren't great compositions, but they are fun, and twangy as all getout. I think Franks also recorded a few singles, and kept the band together for decades after this, well into the 2000s, at least. If you can track this one down, definitely check it out.


<! - no ASIN 01/05/15 - guessing at the year - 1978/79? Ray Franks "Burned Bridges" (2006, CD New) - probably the same guy - def. country >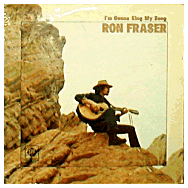 Ron Fraser "I'm Gonna Sing My Song" (Granite, 1969) (LP) <! 1974? >


(Produced by Cliffie Stone)



<! ex-con?? >
The Fraternity Of Man "The Fraternity Of Man" (ABC, 1968)


(Produced by Tom Wilson)
This short-lived psychedelic band was definitely not strictly country-oriented, but they recorded one of the great classics of the hippie-country genre, the loopy, zonked-out novelty gem, "Don't Bogart Me" (aka "Don't Bogart That Joint My Friend"), which was prominently featured in the stonersploitation film, Easy Rider. The song is pretty funny, and features one of pedal steel player Red Rhodes' best and most memorable performances. The Fraternity was made up of various Frank Zappa cohorts, including some guys who were in Lowell George's early band, The Factory, as well as Zappa's Mothers of Invention. Given this pedigree, it's not surprising that they played an ecelctic, adventurous mix of rock and psychedelic blues-rock, though "Don't Bogart Me" -- which was later covered by Little Feat -- certainly gives them a great alt-twang legacy as well. They recorded one other album, Get It On, in 1969, then went their separate ways.




Ronnie Fray "Put This In Your Ear" (Eastown Wreckerds, 1980) (LP)
(Produced by Ronnie Fray, Johnny Powers & Pat Meehan)



<! - #771150 - no ASIN 03/31/15 - through the Eastown Saloon in Grand Rapids, Michigan - roadhouse music? covers Delbert McClinton - didn't *see* date http://www.westmichmusichystericalsociety.com/ronnie-fray-story - originally from Canada, came to Grand Rapids in 1966, in a rock band called the Capers >
Big Sam Frazier, Jr. "Mr. Wrong/Pride Of Alabam: Big Sam Sings Country" (Blue Rock Records) (LP)


(Produced by Kenny Wallis)
Sam Frazier was an African-American country singer, part of Birmingham, Alabama's long-running Country Boy Eddie Show, kind of a low-rent, locally produced Hee Haw-style variety/comedy/talk program that aired on early-morning on WBRC-TV for over thirty years (and was a key stepping stone in Tammy Wynette's career). Frazier originally sang in blues and R&B bands, but went into country at the urging of show host Eddie Burns, and performed on the show for several years in the early 1970s. He had several other prestigious gigs, including a job singing at Mickey Gilley's club in Texas, and recorded for the Blue Rock label in the late 1980s. This album has lots of original material, including a Sid Linard song, "There You Go Running Down My Cheek Again" and the sentimental "Grandma Can I Read To You," written by Ruth Finch, an 80-year old who is pictured on the back cover.


<! - label from Torrance, California - recorded in Birmingham, Alabama http://www.bhamwiki.com/w/Sam_Frazier,_Jr >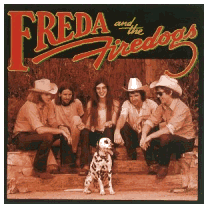 Freda And The Firedogs "Freda And The Firedogs" (Plug Music, 2002)


(Produced by Jerry Wexler)
This beloved early '70s Austin band featured piano and vocals by Marcia Ball, a youngster from Louisiana who became a core member of the Texas indie scene, initially testing her chops in the hippie twang style, but eventually finding modern blues to be more her thing. This album was recorded in the early '70s as part of a tentative deal with Atlantic Records, but wound up getting shelved for over three decades. There are a lot of country and blues cover tunes, but also an original spark that would resurface in Ball's solo career, which wasn't long in coming. Sadly, this archival reissue album is, itself, many years out of print and not available in any other form. But what goes 'round, comes 'round. It'll be back.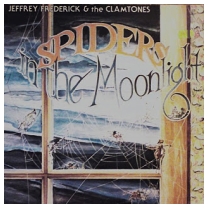 Jeffrey Frederick & The Clamtones "Spiders In The Moonlight" (Rounder, 1977) (LP)

Jeffrey Frederick & The Clamtones "The Resurrection Of Spiders In The Moonlight" (Frederick Productions, 2007)



This is a digital-era reissue of Frederick's 1977 Spiders album, with a few bonus tracks added on...


<! 208 JPG available >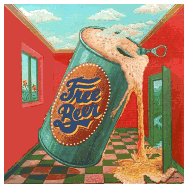 Free Beer "Free Beer" (Southwind, 1975)






<! - w/ Eric Weissberg >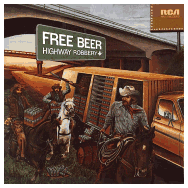 Free Beer "Highway Robbery" (RCA, 1976)



(Produced by Alan Lorber)
The singing, songwriting trio of Sandy Allen, Michael Packer and Robert Caleb Potter are augmented by a few studio musicians, including steel guitarist Dan Daley, and some guy on bongo drums. But even with a few 'Seventies affectations, this is a pretty pleasant country-soft pop set, with a few too-lofty arrangements, but overall a reasonably earthy set with a cheerful cowboy-poet undercurrent. Occasionally they lapse into disco-tinged AOR (as on the breezy "Uptown Lover") but fans of easygoing country-rock will enjoy this album. All but one of the songs were written by the bandmembers -- apparently they didn't write together, but they had a lot of original material to work with.
Free Beer "Noveau Chapeau" (1977)


Free Beer "Best" (Iris Music, 2011)



A best-of collection drawing on the three albums listed above... Nineteen tracks in all; seems like a pretty generous selection!
Free Creek "Summit Meeting" (Charisma, 1973)


(Produced by Earle Doud & Tom Flye)
This late-'60s/early-'70s mega-supergroup had some tiny bit of twang in there, along with a whole lot of rock and blues, with rock royalty and studio stalwarts such as Jeff Beck, Eric Clapton, Keith Emerson, Todd Rundgren and Harvey Mandel joined by roots-oriented artists such as Chris Darrow, Dr. John, Bernie Leadon, pedal steel player Red Rhodes and Linda Ronstadt singing lead on a couple of tunes. More of a dino-rock/jam-band record, but might worth checking out for the more adventurous twangfan as well...


<! The recordings, made in 1969, were released in 1973 in England as CADS 101 by Charisma Records and in the U.S. by Buddah Records,[2] as a two-record set. The material was re-released by Charisma in 1976, as Summit Meeting. >


Kinky Friedman - see artist discography



Donnie Fritts "Prone To Lean" (Atlantic, 1971)



(Produced by Dan Penn)


Raymond Froggatt "Cold As A Landlord's Heart" (Castle, 2003)



Here's an odd one. In the mid-1970s, English rocker Raymond Froggatt was instructed by his label to "go country," presumably because his spacy psychedelic meanderings weren't selling well... As Froggatt confesses, he didn't have any innate interest in country music, or much experience playing it, but he did as he was told, and the results were quite nice. In 1978 he went to Nashville to record Southern Fried Frog, an album that has become a minor cult classic of British alt-country... I didn't have high expectations for this 2-CD set -- which includes copious examples of both his rock and 'billy sides -- but I picked it up on a lark, and now I am quite delighted at the discovery. To his credit, Froggatt took the work seriously, and discovered what many rockers fail to recognize: country is an exacting art form, one that demands real craftsmanship and feeling, both of which he was able to develop as he explored the format. While there are few outright "classics" on here, several songs snuck up on me, and are tunes that would work well in sets of either classic or alternative twang. The rock stuff is a little less enthralling, but if you wanted to give this guy a fair shake, this collection will really fill the bill. Worth checking out.


<! 144 x 144 > <! Raymond Froggatt "xxxxxxxxxxxxxxxxxx" (xxxxxxxxxx, xxxxxx) Raymond Froggatt "xxxxxxxxxxxxxxxxxx" (xxxxxxxxxx, xxxxxx) Raymond Froggatt "xxxxxxxxxxxxxxxxxx" (xxxxxxxxxx, xxxxxx) Raymond Froggatt "xxxxxxxxxxxxxxxxxx" (xxxxxxxxxx, xxxxxx) Raymond Froggatt "xxxxxxxxxxxxxxxxxx" (xxxxxxxxxx, xxxxxx) Raymond Froggatt "xxxxxxxxxxxxxxxxxx" (xxxxxxxxxx, xxxxxx) Raymond Froggatt "xxxxxxxxxxxxxxxxxx" (xxxxxxxxxx, xxxxxx) Raymond Froggatt "xxxxxxxxxxxxxxxxxx" (xxxxxxxxxx, xxxxxx) Raymond Froggatt "xxxxxxxxxxxxxxxxxx" (xxxxxxxxxx, xxxxxx) http://www.discogs.com/artist/656714-Raymond-Froggatt http://en.wikipedia.org/wiki/Raymond_Froggatt >


Steven Fromholz - see artist discography



The Frontiersmen "Country Jamboree" (Crown Records, 1962) (LP & MP3)



Hopefully you'll forgive the cliche, but this album is one of the jewels in the Crown Records story, a great hillbilly pop album issued on the legendary Southern California super-cheapo label. The Frontiersmen, identified on the album cover only as "Hi, Wayne and Hal" were in fact songwriter-guitarist Hal Southern, bassist Wayne West and (I think) a fella named Highpocket Busse who usually played accordion but doesn't seem to on these recordings... They were stalwarts of the 1950's SoCal country scene and frequently backed singer Eddie Dean (who may well sing on some of these tracks as well, but there's no credit given) The music ranges from sweet, Sons Of The Pioneers-style vocals harmony to more rambunctious country bop, with some tasty electric guitar licks... really great stuff! The copy I picked up has terrible sound quality, and it varies from track to track, making me think that this must include songs from several different eras, stretching back into the mid-1950s. (Each side of the album opens with a song with clearer sound quality, which may have been recorded around the time this album came out, but that's just a theory... I'm sure there are uber-collectors out there who would know for sure...) Anyway, it's good stuff -- these tracks have also been reissued on digital downloads (linked to above) but I don't know if they have been recently remastered.


<! - date per bsnpubs: http://www.bsnpubs.com/modern/crown/crown5200.html named per: http://countrydiscography.blogspot.com/2010/06/eddie-dean.html >

Don Frost "Changes" (Nashville Recording Services, 197--?) <! #2676 SLP - 1976 release? >
(Produced by Col. Dave Mathes)
This album was recorded in Nashville at the Jack Clements Studio with Col. Dave Mathes, head of the NRS label, at the helm... Apparently it was some kind of songwriters' showcase album, with a bunch of songs on it (by different composers) credited to House Of David publishing, which was another Mathes project. But does anyone know more about Don Frost? Was he a Nashviller? Was that his real name? I guess he was a demo singer, but I don't know for sure. As far as I can tell, though, this was his only album -- a single was also released, with material off the album.


<! - no date on label - no ASIN 01/21/15 - Col. Dave Mathes - produced the Four Guys, was business partner with Roy Drusky in the 1970s - NRS = Nashville Recording Services >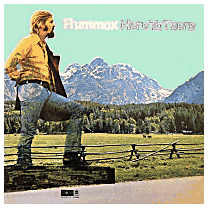 Frummox "Here To There" (ABC-Probe Records, 1969)


(Produced by Dick Weissman)
The legendary "lost" debut album from Texas singer-poet Steven Fromholz, recorded as a duo with Dan McCrimmon... This album predated and anticipated much of the Texas indie/outlaw music to come, showcasing an interesting variety of styles, with only a little outright country, balanced by a lot of the same kind of poetic musings that Townes Van Zandt championed around the same time. Side One opens with "The Man With The Big Hat," a latter-day cowboy story-song that anticipates songs like Guy Clark's "Desperadoes Waiting For A Train," albeit sung in an earnest-folkie hootenanny style reminiscent of the Kingston Trio, et. al. The album's centerpiece is "The Texas Trilogy," a series of keenly observed vignettes about a small Texas town in decline -- losing its younger residents to the lure of bigger cities, and no longer has scheduled train stops as it did year ago. Work, love affairs, pregnancies and retirements are examined with a forgiving eye, and a clarity and plainspokenness worthy of Studs Terkel. The Trilogy is a well-deserved landmark in Americana music... From there he shifts into the psychedelic "There You Go," which has a funky hillbilly rap vocal that reminds me of John Hartford; the album closes with a couple of softer folk numbers that are closer in feel to Tim Hardin or Tom Rush -- as a folk-and-country period piece, this album holds up well, with some songs clinging to the sound of the early '60s and other tracks, notably the Trilogy, that are remarkably forward-thinking. Guest musicians include Eric Weissberg and Artie Traum, with "Jeff Walker" (Jerry Jeff, I'm assuming?) pitching in with "head help," whatever that meant. An interesting record, definitely worth checking out.
Frummox "Frummox II" (Felicity, 1982) (LP)

Ray Frushay "Songs I Like To Sing" (Princess, 1966) (LP)

Ray Frushay "Ray Frushay" (Skill Records, 1967) (LP)

Ray Frushay "A Portrait Of Ray" (WMI, 1973) (LP)

Ray Frushay "Frushay Country" (Casino, 1976) (LP)





<! - This guy was from Dime Box, Texas (near Houston?) - all originals? - also made a bunch of singles Ray Frushay "Song I Like To Sing" (Princess, 1966) (LP) Ray Frushay "Ray Frushay" (Skill Records, 1967) (LP) Ray Frushay "A Portrait Of Ray" (WMI, 1973) (LP) Ray Frushay "Frushay Country" (Casino, 1976) (LP) B008R47ET6 Princess LP 4000 Song I Like To Sing: Wichita; Has Your Finger Grown Too Big; Please Just Say So; We'll Never Tell; Who Made You What You Are; Yo Yo; Atlantic Coastal Line; If I Had It To Do Over; If You Want Me To; Family Bible; Forest For The Trees; You Moved Next Door – ca 66 Skill 33-0001 Ray Frushay: Cheating Traces; Kathy My Lovely Ghost; We God's Child;100 Lbs; I Had Some; Heart On My Shoulder; First Of The Month; For The Life Of Me; Greatest Actress; I Strayed Away; Hear All Around Me; Spreading It All Around – ca 67 (digital album issued in 2012 as Hear All Around Me) WMI LP-1001 A Portrait Of Ray: I Wonder What You Tell Him; I Sing When I Talk; I Love You Even Though; I Can't Even Go Back To L.A.; Nothing Gained, Nothing Lost; Who Says; A Drink; Who Can Know; Tender Lips And Warm Caresses; It's Great To Be Alive; The Pilgrim – ca 73 (Note: It says on the label Frucam productions For W.M.I. Name of label is WMI on the cover it has number Fru-Cam No. 1000/Stereo but on the label it's only LP-1001) Casino C 201 Frushay Country: Cowboy Sings The Blues; Black Cloud Over Austin; Sounds Of Yesterday; I Love You For What You Are; Follow Your Dream; And Then I'll Fly Away; I'll Try To Make It Home Sunday Night; I Want To Do It With You; Amy; Fat Man's Song – 76 >

Clifford Fry "For The Players Of Nights Game" (1979) (LP)


Apparently, Dr. Clifford L. Fry, PhD was a professor of economics at the University of Texas who also led a country/rock bar band on the side... And, man, I bet his study groups were fun! His group eventually morphed into the long-lived Dr. Fry's Texas Medicine Band, a group which performed throughout the 1990s and 2000s.


<! Fry, who was an expert in antitrust actions, was an economics consultant who some activists implicated as being in the orbit of Big Tobacco, back in the days when they still were pretending that cigarettes were okay for you... Though whether Fry was directly involved in pro-tobacco activities is up for debate. At the very least, I'm sure he sucked up his fair share of secondhand smoke singing in all those Houston bars. >
The Funky Kings "Funky Kings" (Arista, 1976) (LP)


(Produced by Paul A. Rothchild)
A pretty dismal AOR/soft-pop album that's notable to alt-country fans for the presence of steel player Greg Leisz and songwriter Jack Tempchin, who wrote "Peaceful Easy Feeling" for the Eagles. Tempchin also apparently wrote "Slow Dancing (Swaying To The Music)" which is included here in its original (boring) version, a song that became a big hit for Johnny Rivers the following year. Also in the band was Jules Shear, pre-solo career, adding his voice and a few songs to this undistinctive, bland '70s pop album. Despite the country talent (including some Nashville side musicians) this album has very little twang, and is probably one you can skip.
Richie Furay - see artist discography
Future "Down That Country Road" (Shamely, 1969) (LP)


(Produced by Norm Ratner)
A loosey-goosey, psychedelicized, spaced-out, folk-rock-pop kinda thingie, but it definitely has twang. Future was a trio of kids from Santa Monica, California given an a-list studio crew to work with -- superpickers like James Burton and Dr. John, as well as West Coast pedal steel luminary Red Rhodes adding some uptempo licks. The pedal steel and twangy guitars add a distinct country vibe that runs almost entirely in parallel to the acid-soaked meanderings of the songs, but there's an undeniable charm on a lot of these tracks. Future rose out of a previous band, the InRhodes, which was formed by the "three Jims" (Jim Bunnell, Jim Burdine and Jim Odom) when they were in high school together, and they'd had considerable experience playing live gigs around LA before they cut this album. The band fizzled out, but apparently they did some session work for a while in the early '70s... (I don't think that this Jim Odom was the same guy who was later in the rock band LeRoux... just one of those odd coincidences in life.)


<! - country PSYCH Folk - really a twang record? - Jim Bunnell, Jim Burdine and Jim Odom - session players include Jim Burton, Jim Gordon, Mac Rebennack, and Red Rhodes most of the set has an early country-rock vibe. Norman Gregg H. Ratner - well-known LA producer >

---
---