! MP3 02/04/11 > <! update 00/00/00 > <! outside 00/00/00 > <! pix 00/00/00 > <! icons 02/04/11 >
---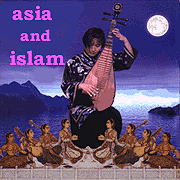 ASIAN & ISLAMIC MUSIC
Miscellaneous Albums
---
This is just the merest sampling of the huge amount of music available east of NATO territory... I can hardly claim that this is a comprehensive, or even representative, sample of what's available. Nonetheless, these are some of the albums which have leapt out at me over the last few years -- hopefully you will find these records as striking as I have. And keep checking this site for more reviews-- it is sure to expand over time. This is the first page covering the letter "T"...
---
A | B | C | D | E | F | G | H | I | J | K | L | M | N | O | P | Q | R | S | T | U | V | W | X, Y & Z | Comps

---

Tabla Beat Science "Live In San Francisco At Stern Grove" (Palm/Axiom, 2002)



Zakir Hussain, Bill Laswell, Karsh Kale and pals engage in a spirited live Indian classical/electronic funk jamfest. Recorded live at an outdoor venue in San Francisco, this 2-CD set has remarkably good sound, with Hussain's amazing tabla playing dominating the beginning of the album. Laswell is pretty far in the back, which I guess is understandable, once he's been taken out of his studio kingdom. The turntabulism by DJ Disk and tweaky mixing by the Midival Punditz also work in pretty well... For mix'n'match modernists, this is an album well worth checking out.

Rachid Taha "Tekitoi -- Who Are You?" (Wrasse, 2005)


A two-disc set by Algerian pop innovator Rachid Taha, who moves forward from the rai style that has dominated North African pop for decades, into a booming, mammoth Arabic-electro-dance sound that I suppose could be described as "world big beat." It's a little too clubby and dance-oriented for me, but folks who like world fusion music with a bite will find this a pretty exciting album. It includes a tounge-in-cheek cover version of the old Clash hit, "Rock The Casbah," turning the original song's Arabic kitsch on its head, and reclaiming it for folks who actually live in the desert... Meanwhile, pop exoticist Brian Eno even collaborates with Taha on one track... The second disc (included on the American version of the album) is a DVD that shows Taha in action... It's not my cup of tea, but fans will be psyched.

Techung "Songs From Tibet" (Arc Music, 2006)



Tashi Dhondup Sharzur, a Tibetan exile living in California, performs under the name of Techung, singing and playing several tradtional instruments, including the damnyen (lute), piwang (fiddle) and lingbu (bamboo flute). This is a lovely album of lulling, relaxing, classically beautiful songs from Tibet. My ear isn't sophisticated enough to differentiate this material from that of Chinese classical music, so that's the comparison I'll make... And it's a favorable comparison: this is a very nice record to have on to set a mellow, contemplative tone. Lovely melodies and nice, soft vocals... Recommended!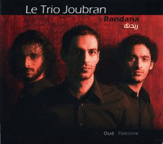 Le Trio Joubran "Randana" (Fairplay/Harmonia Mundi, 2006)



An exemplary set of Middle Eastern oud music, with three Palestinian lutists playing soft, yet urgent instrumentals... truly beautiful stuff. The Jourban brothers share a fluid musical sensibility and glide from melody to melody; it's difficult to tell one player's part from the others, as it all seems to melt together. A very listenable, lulling album... Recommended!
---
Asian & Islamic Albums: Letter "U"
---



Asian Music Index
World Music Index



---