! MP3 02/04/11, 03/05/12 > <! update 00/00/00 > <! outside 00/00/00 > <! pix 02/04/11 > <! icons 02/04/11 >
---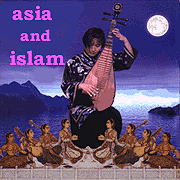 ASIAN & ISLAMIC MUSIC
Miscellaneous Albums
---
This is just the merest sampling of the huge amount of music available east of NATO territory... I can hardly claim that this is a comprehensive, or even representative, sample of what's available. Nonetheless, these are some of the albums which have leapt out at me over the last few years -- hopefully you will find these records as striking as I have. And keep checking this site for more reviews-- it is sure to expand over time. This is the first page covering the letter "K"...
---
A | B | C | D | E | F | G | H | I | J | K | L | M | N | O | P | Q | R | S | T | U | V | W | X, Y & Z | Comps

---

Kayhan Kalhor & Ali Akbar Moradi "In The Mirror Of The Sky" (World Village, 2004)



Ghazal's renowned Kayhan Kalhor in yet another far-reaching collaboration which mixes classical Persian music with other Middle Eastern styles... This time it's Kurdish culture which he embraces, in a stark, evocative set featuring vocalist Ali Akbar Moradi, who also plays a brisk, 14-stringed tanbur, in soft counterpoint to Kalhor's searching kamencheh work. If you've enjoyed Kalhor's other work, this disc will please you as well... and it'll give you goosebumps, too!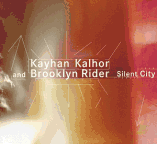 Kayhan Kalhor & Brooklyn Rider "Silent City" (World Village, 2008)



(Produced by Kayhan Kalhor & Brooklyn Rider)
A remarkable, challenging -- and often unsettling -- world/classical mix, with Persian kamancheh lute master Kayhan Kalhor joined by the Western string ensemble, Brooklyn Rider. The music is equally varied in style and tone, as well as a wide dynamic range -- the half-hour long title track, "Silent City," lives up to its name, with an ominous, prolonged passage of near-inaudibility. Much of the record has a foreboding feel to it, but there is also joyful release -- playful flights that recall the bluegrass-based acoustic "space grass" scene, as well as grand, large strokes that hold the bold formality of modern classical music. Throughout, Kalhor asserts the quiet strength and historical depth of Persian classical music, with its power to evoke a foreignness not only of culture, but also time. These four tracks vary in their accessibility and familiarity, and alternate between stronger compositional elements and what seems like ecstatic improvisations. Might not be for everyone, but fans of Iranian music -- and of Kalhor's work in particular -- will find this an enticing experiment.

The Kamkars "The Living Fire" (WMD Long Distance, 1995)



This Iranian-Kurdish ensemble doesn't have the renown of recent world music star acts such as Pakistan's Nusrat Fateh Ali Khan... but they ought to. This live performance crackles with power and hypnotic immediacy. I dunno how to describe it, other to say that it is captivating. Recommended.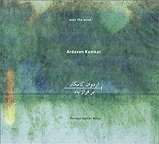 Ardavan Kamkar "Over The Wind" (Traditional Crossroads, 2001)



The Kamkar family is perhaps the preeeminent Kurdish folk ensemble... This is a solo album by one of the brothers, soloing on the Persian santur, a type of hammered dulcimer. His style is very different than the classical repertoire usually played on this instrument -- more dynamic and explosive, even a bit flashy. Although I'm less dazzled by this than by the family albums, Kamkar's style is definitely unique, and worth checking out.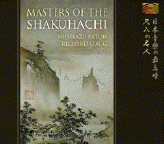 Hidekazu Katoh & Richard Stagg "Masters Of The Shakuhachi" (Arc Music, 2004)



A fine set of exploratory compositions on the Japanese bamboo shakuhachi flute... These duets are challenging and original, a fresh take on this ancient instrument; they don't have the same sustained contemplative tone as other, Zen-oriented shakuhachi albums -- indeed, there's almost an avant-garde tone to many of these performances -- but it's still quite a rich, engrossing record. Recommended!

Kecak Ganda Sari "Kecak From Bali: A Balinese Music Drama" (Bridge, 1990)



The Balinese "monkey chant," or kecak, is a powerful spectacle, but also a fairly recent artistic invention. Created in 1932 specifically as a tourist attraction, the kecak is a mix of music and theatre that draws on the folkloric Hindu myth of Ramayana, which tells the story of Hanuman, the King Of The Monkeys and his alliance with Prince Rama, who faces an Orpheus-like challenge to recover his beloved wife. The German-Russian artist Walter Spies helped synthesize the modern kecak performance, and since it's Depression-era debut, it has become an exceptionally popular art form. You can quickly see (or hear) why: the distinctive chak-chak-chakachakachakachakachakachaka-chak-chak-chak of the full-on kecak chorus is one of the oddest and most arresting musical sounds you'll ever hear; it's almost like a sonic strobe effect, an unnervingly insectlike, unhuman-sounding vocal chorus. Even without the visual aspects -- the equally hypnotic Busby Berkeley-in-Hades choreography -- this record by itself should be enough to stop you dead in your tracks and make you wonder, "what the heck was that???" If you also want to see the monkey chant along with (some of) its choreography, the movie Baraka features a long sequence that captures much of its spooky, hair-raising power. And once you've seen it, this disc is one of the best recordings of that crazy style you can find. Cool stuff.

Marcel Khalife "Caress" (Nagam, 2004)


A master oud player from Lebanon with a dynamic set of modernized Arabic music... The primary "outside" influence is jazz, with the compact Al Mayadine Quartet joined by European jazz bassist Peter Herbert. It's a little too jazzy for my tastes, but folks who are drawn to world-jazz experiments should find this to be an exciting album, packed with vigorous, impassioned performances. Certainly worth checking out.
Oum Khaltsoum
Egypt's most revered classical vocalist, Khaltsoum was a cultural icon of the 1940s and '50s, as well-known to her Arab audiences as Edith Piaf was to the French, though perhaps more avidly and universally admired. All the Khaltsoum recordings I have heard are uniformly powerful, although I must display my limitations when I say that, to my untrained ear, they also sound quite alike. Pick any of the recent CD releases, and I'm sure you will be quite pleased.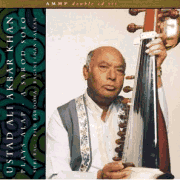 Ustad Ali Akbar Khan "Plays Alap - A Sarod Solo" (AMMP, 1993)



Two CDs worth of gorgeous sarode instrumentals, in the slower, contemplative melodic mode known as the alap, which is usually the improvisational preface to a longer composition. The pieces are: "Shri Rag," "Rag Pilu Baroowa" and "Ragini Iman Kalyan"... Varying in length from a half hour to 45 minutes long, these recordings are just the thing to help while away a quiet, contemplative day at home. Highly recommended!

Ustad Ali Akbar Khan & Asha Bhosle "Legacy" (AAMP, 1996)


An absolutely stunning collaboration, with percussion by Swapan Chaudhuri. Asha Bhosle, who is one of India's most famous singers, is best known for her numerous popular filmi recordings (Indian soundtracks). Here however, she luxuriates in the classical world, beautifully capturing the spiritual richness of several devotional compositions, music that has been in Ali Akbar Khan's family for several centuries. A gorgeous album which is strongly recommended for listeners who may have had trouble finding Indian vocal music that is accessible to their ears.

Amjad Ali Khan & The Scottish Chamber Orchestra "Samagam" (World Village, 2011)



Sarod player Amjad Ali Khan collaborates with Welsh conductor David Murphy and the Scottish Chamber Orchestra on an ambitious, multi-layered Indian/Classical crossover. The results are intriguing, and often beguiling -- the album opens with a trio of gentle solo acoustic ragas, tunes of pure beauty that serve as the introductory alap for this album. The orchestral numbers waver between subtlety, innovation and an occasional clash of styles. Some tracks sound, for all the world, like the Help-era sitar-and-strings compositions of George Martin and the Beatles, others offer more surprises and unexpected texture. I would have to say that the faster numbers are more of a challenge -- the sarod blazes through muscular riffs that separate it from the velvet cushion of the orchestra, but in all fairness, I often find this true of fast movements in more traditional Indian classical music as well: when they start to drag race through the melodies, I often find myself pulled out of the moment. That being said, this album offers far more moments of magic than of discord, and I was particularly charmed by tracks where Western orchestral instruments such as the clarinet and bassoon are bent into non-Western modalities. If you're looking for some new sounds and cross-cultural explorations, this highbrow outing might be a real delight.

Mohammad Sharif Khan "Anthology Of World Music: The Music Of Pakistan" (Rounder Select, 2003)


Glorious sitar music from Pakistan, originally issued as part of a UNESCO music collection. The slower introductory alap on the first raga seems fairly standard issue, but when the tempo picks up, Sharif Khan proves to be a dazzlingly fast performer, creating a new drone out of the blurring effect of speed itself. In addition to two longish ragas, this album includes an unusual third track which explores the traditional music of the Punjab, a style which I find particularly appealing. Recommended!

Nusrat Fateh Ali Khan "Sufi Qawwalis" (Navras/Arc Music, 2002)


There are about forty-seven bazillion albums out there by the late Pakistani qawwali master vocalist, Nusrat Fateh Ali Khan... I've heard a few of them, and this relaxed, enchanting disc is certainly as fine as any others. This set, recorded in 1989 in London, is a little less relentless and intense than many of his best-known albums, and may appeal to those of us (myself included) who seek some mellowness in our Muslim music. It's a very lulling and very richly-layered album; highly recommended. (I also had the good fortune to see Nusrat Fateh Ali Khan perform a few years before he passed away; what an amazing performance! Pity he's gone, but his recorded legacy is still very powerful.)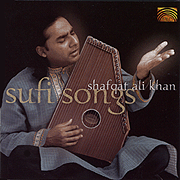 Shafqat Ali Khan "Sufi Songs" (Arc Music, 2003)



A lovely set of melodic Sufi songs from Pakistan, sung in a contemplative style that lets Khan stretch out and reach his voice to the heavens. The outward form is very similar to the qawwali music of Nusrat Fateh Ali Khan, but is much less aggressive and driving in feel. It's quite nice, actually -- nice to hear this music taken at a slower pace, for once.

Shafqat Ali Khan "Sublime Sufi: New Perspectives On Ancient Sufi Roots" (Arc Music, 2003)



In contrast to the more traditionally-oriented Sufi Songs album listed above, this disc is more of an experimental/crossover outing, combining Sufi melodies with rock, jazz and electronic touches... It's not my cup of tea, but it's not bad, either. This has an organic feel, that is, it sounds like the musicians are actually playing together, rather than everything being sampled then cut-and-paste together in a studio somewhere. Worth checking out if you like electronica-oriented modernizations; Khan's soulful side still comes through in the mix.

Ustad Nizamuddin Khan "Tabla" (India Archive, 1994)


Deep, soulful, nuanced tabla instrumentals, including three longer pieces recorded in 1991 by this remarkable North Indian percussionist. Strong performances throughout, and a welcome contrast to the faster-than-lightning playing that has become common in Indian concert music of recent years.
Ustad Rais Khan & Pt. Brij Bhushan Kabra "The Lover's Call" (Saregama/Gramophone Company Of India, 1971)


Something of an ambitious, concept-album-y effort when it came out, back at the height of the hippie days, when Indian classical music was somewhat in vogue in the US and UK mainstream... The innovation here is the use of guitar on the part of Brij Bhushan Kabra, playing opposite the sitar work of Rais Khan. Honestly, though, the guitar parts seem to me a little lost in the busy, propulsive performances, which also feature a dense, playful percussion that seems to have a Bollywood-ish flair to it This is interesting stuff, a little dense and a little muscular -- not as much of the quiet, contemplative feel that I prefer, but still pretty cool. Worth checking out!

Shujaat Husain Khan "Hawa Hawa" (World Village, 2003)



Quite simply, one of the most beautiful, alluring and contemplative sets of North Indian music to come down the pike in while. Sujaat Husain Khan, a member to the much-vaunted Indian/Persian supergroup Ghazal, originally hails from the province of Simla, and draws on that regions folk tradition to gather this stellar set of a half dozen romantically themed songs, sung in both Hindi and Punjabi. If you've ever found Indian music a bit daunting or inaccessable, then try this disc out -- it's rich and relaxing, without a single discordant moment... I've spent days on end without it ever leaving my stereo, and really can't recommend it highly enough.

Ustad Bismillah Khan "Shaadi Ki Shehnaiyan" (EMI, 1990)


Hard to say exactly when these recordings were made (the 1960s seems likely), but the music is timeless. Bismillah Khan is a master of the shehnai, a two-foot long woodwind that has an extraordinarily piercing soulfulness. This set of ragas and other instrumental styles is marked by the expressive, meditative power of Khan's playing, which is unhurried and graceful. Just for the easiest point of reference I can come up with, you might think of this as what you imagine stereotypical "snake charming music" to be like, except taken to the highest possible level. Lovely stuff!
Ustad Bismillah Khan "Classic Shenai" (Super Cassette Industries, 1995)
Superior performances by this master musician, whose command of the Indian shenai, a flute-like instrument that evokes the stereotypical "snake charmer" sound that many associate with Indian music. Again, I'm not sure when these particular recordings were actually made -- the liner notes refer to this as an "archival series" of All India Radio -- but regardless of the provenance, this is excellent music. It's beautiful, super-mellow, slow, low-key, drone-y material. Quite striking, and well worth tracking down.

Ustad Sultan Khan "Sarangi: The Music Of India" (Rykodisc, 1988)



A beautiful set of two long-ish ragas, recorded in 1974 by two members of Ravi Shankar's touring ensemble in an informal Marin County concert. Khan plays the sarangi, an elaborate stringed instrument that is played with a bow, like a violin. These two pieces are all about the mellow, languid alap, and should be a treat for anyone in search of something mellow to zone out on. Lovely stuff... definitely worth checking out.
T. N. Krishnan "Thyagaraja Masterpieces, v.4" (Music Today, 1991)
Beautiful, mellow compositions by South Indian composer Thyagaraja, whose career spanned the last half of the 18th Century, and the first half of the 19th. Thyagaraja wrote thousands of Karnatic songs, or kriti; this disc has four long-ish instrumental performances featuring violinist T. N. Krishnan along with light, inobtrusive percussion. Plenty of unhurried, languid alap- style build-up, and no big rush to go anywhere else with the music. Lovely stuff to have on to if you want to slow the pace of life down a bit.
Kishore Kumar/Ashish Bhadra "Mera Jeevan Kora Kagaz: Hits Of Kishore Kumar" (SCI Super Cassettes Industries, 1991)


This one's a bit deceptively packaged. Bollywood's legendary singer/actor/director Kishore Kumar is pictured on the cover, with his name emblazoned across the title, but this is actually a set of instrumentals, with classic Bollywood hits played on the Hawaiian-style slide guitar by Ashish Bhadra. The tempo often seems a bit slow, although the novelty factor is high... Nonetheless, this is not an album of Kishore Kumar playing slide, as you might imagine, based on the front cover.
---
Asian & Islamic Albums: Letter "L"
---



Asian Music Index
World Music Index


---