<! cd = 01/15/13 > <! MP3 01/15/13 > <! pix 01/15/13 > <! icons 01/15/13 > <! outside: 00/00/00 > <! UPDATES: 01/15/13 - posted new, expanded section, with artist adds and updates, new ASINs, etc >
---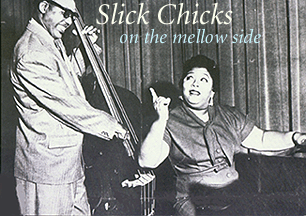 This is a look at some bluesy-jazzy wimmin singers and musicians who rock my world, musical foremothers whose voices echo as strongly today as they did decades ago. Crooners, shouters, songwriters and bandleaders, sirens and songbirds of years gone by... Let's get hep!
---
Sisters Who Swung!! A | B | C | D | E | F | G | H | I | J | K | L | M | N | O | P | Q | R | S | T | U | V | W | X, Y & Z | Compilations
Main Jazz Index | Hillbilly Fillies - Women In Country | Girl Groups & Teen Pop

---

<! Mama Yancey >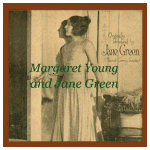 Margaret Young/Jane Green "Margaret Young And Jane Green" (MC Productions, 2011)



About a dozen bluesy songs each from these two 1920's performers -- Margaret Young is the more rugged of the two, with kind of a Bessie Smith-like delivery. Green is a little more genteel, but I prefer her voice -- great material, although with the rough, antique sound quality of rare old songs that have just barely been rescued from the ages. Recommended!
---
More Swingin' Gals -- Compilation Albums
---



---