<! MP3 09/25/08, 02/02/11 > <! pix > <! icons 02/02/11 > <! UPDATES: 09/25/08, 02/02/11 - new Django page 08/07/12: MM-based update, new reviews, pix > <! Hubert Rostaing - bandleader, some EPs, some albums crediting him as backing band > <! ADD MORE TINO ROSSI TITLES > <! Mado Robin - real opera singer Mado Robin : Au summum de son art Mado Robin : Grands airs d'opŽras Mado Robin : La voix la plus haute du monde Mado Robin En souvenir de la belle Žpoque Mado Robin l'album officiel >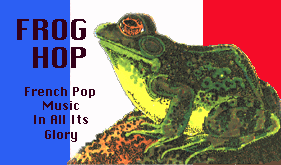 ---
CHANSON et MUSETTE
---
This page is part of a larger guide, reviewing various French chanson and musette recordings, focussing mainly on older, classic material, but also branching out to include some newer performers working in the same styles. Suggestions, recommendations and corrections are always welcome...
This page covers the letter "R"
---
Recommended Records: A | B | C | D | E | F | G | H | I | J | K | L | M | N | O | P | Q | R | S | T | U | V | W, X, Y & Z | Compilations | French Rock & Pop
---
Jean Raphael "The Dansant Chez" (Mariane Melodie)


Jean Raphael "Mes Chansons De Charme" (Mariane Melodie, 2007)






<! Jean Rapha'l "Mes Chansons De Charme" [MM1709] 14.95Û Interprete : Jean Rapha'l - Chansons rares Support : 1 CD Vous connaissez tous Jean Rapha'l, spŽcialiste des tangos, dont la voix tendre et douce a fait rver plus d'une auditrice dans les annŽes 50. Paralllement ˆ une trs importante carrire en tant que chanteur d'orchestre, et ˆ de nombreux disques avec "refrains chantŽs", notre chanteur de charme a Žgalement crŽŽ et gravŽ des chansons ˆ part entire, et sur de nombreux labels. Nous vous invitons aujourd'hui ˆ redŽcouvrir 25 d'entre elles, toutes plus belles les unes que les autres, venant de disques 78 tours fort rares. 25 tangos, rumbas, valses et autres rythmes si bien chantŽs par Jean Rapha'l, prince de la chanson de charme dont la voix se glisse jusqu'au coeur des femmes comme un aveu doux et secret, et que l'on n'oublie pas. >

Fernand Raynaud "J'm'amuse" (Marianne Melodie)






<! Serge Reggiani >

Serge Reggiani "Collection Chanson Francaise" (Marianne Melodie)

Django Reinhardt - see artist profile
Maria Remusat "Mes Chansons Des Annees 50" (Mariane Melodie, 2005)





<! Maria RŽmusat : Mes Chansons des AnnŽes 50 CD [MM1832] 14.95Û Interprete : Maria RŽmusat - Chansons Rares Support : 1 CD Grande, svelte, vtue avec beaucoup de gožt et d'ŽlŽgance, les cheveux trs bruns, de longs yeux bleu de fa•ence tirŽs vers les tempes, telle est Maria RŽmusat, merveilleuse ambassadrice de la chanson de charme, dont la voix, tout de suite, vous captive. Aprs avoir fait de brillants dŽbuts dans les cabarets de la Rive Gauche, Maria prŽfre trs vite s'orienter vers la chanson d'amour et, chez Ducretet-Thomson, elle grave aussit™t quelques-uns des grands succs de l'Žpoque, tous compilŽs ici, et auxquels s'ajoutent deux titres tirŽs de "L'OpŽra de Quat' Sous", qu'elle crŽe ˆ l'Empire en avril 1954. RedŽcouvrez vite la voix chaude et caressante de Maria RŽmusat, chantant pour nous l'amour et le bonheur de tous les jours, dans des chansons simples et belles, sans Žclats de voix et autres artifices, avec une extrme sensibilitŽ et un charme rare. Encore un hommage dignement rendu ˆ une trs Grande Dame de la Chanson Franaise. >

Jerome Richard "Musette Plaisir" (Mariane Melodie, 2008)



Accordion music...


<! modern? >

Michel Rivgauche "Mes Dames Et Mon Tour" (Marianne Melodie)



<! 07/12: no ASIN >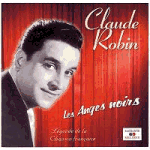 Claude Robin "Les Anges Noirs: 20 Succes Inoubliades" (Marianne Melodie, 1999)
Corny postwar romantic vocals, from 1947-51. This is pretty tame and overly smooth, still kind of nice, but tilting towards the blander production style of the 1950s/60s chanson scene. Some of the later tunes on here are noteworthy for their appropriation of Latin American themes -- mainly rumbas and boleros -- as refashioned by French composer Francois Llonas. Many of these songs came from film soundtracks; the material's okay, but it didn't really drive me wild.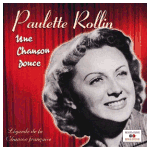 Paulette Rollin "Volume One: Une Chanson Douce" (Marianne Melodie, 1999)
Pleasant, but lesser work from 1950-51, with sweet, simple arrangements mainly by clarinettist/bandleader Hubert Rostaing, but also a few tracks with backing by Eddie Barclay, Emil Stern or Daniel White. Rollin is not a particularly arresting performer, a bit lackluster overall, but perhaps that's because she was trying to emulate some sort of plainspoken quality from American pop-vocals(?) of the time. Anyway, this is okay, though nothing to write home about, compared to many other French singers of the time. Probably for completists only. Nice to hear a cover of Henri Salvador's "Une Chanson Douce," which is a favorite song.


<! date? > <! 07/12: others listed w/ ASINs >

Paulette Rollin "Volume Two: Mes Chansons Favorites" (Marianne Melodie)





Romane "Impair & Valse" (Fremeaux & Associes, 1999)



A solid set of Django Reinhardt-style gypsy jazz from guitarist Romane Leguidcoq... The repertoire leans towards waltzes, but with a special lilt to it that these French pickers get. Nice stuff from one of the notable players of modern times.


<! Romane Leguidcoq is one of great gipsy players in France,although I think he's not a gipsy.This way of playing guitar jazz was originated by Django Reinhardt,and some lesser known musicians,as the Ferret brothers,Baro,Sarane and Matlo,and some great ancestors,Gusti Malha for example.In French music of this century,gipsy waltzes are just like the blues in America;the music was played by the same kind of people - forgotten by everybody when they've stopped playing.THis record,only composed of waltzes,is an amazing one;I've wished for many years that such a record could be issued.It includes the major waltzes,written by wonderful musicians (accordeon players Gus Viseur,Tony Murena,Jo Privat,guitar players Gusti Malha,Paul "Tchan Tchou" Vidal,nicknamed this way because he looked like a chinese at his birth,Paul "Baro" Ferret,and Django,who wrote a couple of waltzes,but never recorded them).Beeing french,I apologize for saying this,but I think that nobody ever played guitar better than french gipsies;specially when they play waltzes.If you buy this cd,and if you enjoy it,search for other gipsy players like Tschavolo Schmitt,Dorado Schmitt,Titi Winterstein,Mandino Reinhardt,Joseph "Nin-Nin" Reinhardt(Django's brother),Patotte Bousquet,Tchan-Tchou Vidal,the Ferret brothers (or Boulou and Elios FerrŽ,Matlo's sons),and great waltzes accordeon players,like Gus Viseur,Tony Murena or Emile Carrara. >

Tino Rossi "Paris, Voici Paris" (ASV-Living Era, 1996)

Tino Rossi "Les Etoiles De Chanson" (Marianne Melodie, 1996) <! year? >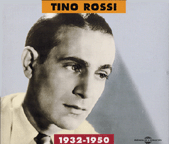 Tino Rossi "Compositions: 1932-1950" (Fremeaux & Associes, 2003)


Corsican-born crooner Constantino Rossi (1907-1983) had a bright, inviting voice, that dipped into flowery operatic curliques, but also lent itself to the sparkling charm of 1930s popular song. He may be a bit corny for some, but unforgettable for others. This is a fine 2-CD set, spanning the first two decades of his career, including songs taken from his numerous film appearances, and includes glowing but useful liner notes in English and in French. Other Tino Rossi collections may be more compact and more fun to listen to, but this one is fairly authoritative, and gives a good sense of Rossi's stylistic range.

Tino Rossi "Ecoutez Les Mandolines" (Naxos, 2002)


More of Rossi's delightfully schmaltzy, stagey romantic singing, with touches of opera, the tango and Latin American boleros mixed in with the classic chanson sound. This is another superior, and quite affordable, collection from Naxos... Recommended!
Tino Rossi "100 Titres D'Or Des Annees 50" (Marianne Melodie, 2008) <! year? >



A 4-CD box set of Rossi's recordings of the 1950s...
Tino Rossi "Volume One: Adios Pampa Mia" (Marianne Melodie)


Tino Rossi "Volume Two: Envoi De Fleurs" (Marianne Melodie)


Tino Rossi "Volume Three: Charmaine" (Marianne Melodie)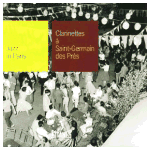 Hubert Rostaing/Maurice Meunier "Jazz In Paris: Clarinettes A Saint-Germain Des Pres" (Emarcy, 2001)



Sweet sets by two Benny Goodman devotees, smooth, swank instrumental nightclub jazz from the 1950s or '60s (I'm guessing) These recordings may lack originality but are pleasant nonetheless. Worth checking out, even though there's little that's particularly "French" about it... Rostaing also did a lot of soundtrack recordings, and also worked with Yves Montand.
Gilbert Roussel "Les Archives De L'Accordeon: 25 Enregistrements Incontournables" (Marianne Melodie)


Some more accordion music... Vintage work from an artist who had a long career...
---
More Chanson > Letter "S"
---



French Music Index
French Rock & Pop


---