<! MP3 09/25/08 > <! update 09/25/08 > <! pix > <! icons 02/02/11 > <! Jean Vaissade 1911 - 1979 : Anthologie d'un virtuose de l'accordŽon [2 CD VariŽtŽ franaise - Marianne Melodie] >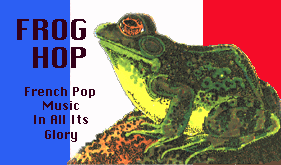 ---
CHANSON et MUSETTE
---
This page is part of a larger guide, reviewing various French chanson and musette recordings, focussing mainly on older, classic material, but also branching out to include some newer performers working in the same styles. Suggestions, recommendations and corrections are always welcome...
This page covers the letter "V"
---
Recommended Records: A | B | C | D | E | F | G | H | I | J | K | L | M | N | O | P | Q | R | S | T | U | V | W, X, Y & Z | Compilations | French Rock & Pop
---
Emile Vacher "Createur Du Genre Musette: Enregistrements Originaux 1929-1942" (ILD) <! label? >


Classic accordion music... Vacher is credited (here) as the inventor of the musette genre, which is a mighty hefty claim... Guess I'll have to look into this one!
Jean Vaissade "1911-1979: Anthologie D'Un Virtuose De L'Accordion" (Marianne Melodie, 2009)



A 2-CD set of accordionist Jean Vaissade...


<! Jacqueline Valois DŽcouverte en 1945 par Francis Claude, Jacqueline Valois est une nouvelle artiste de la chanson de qualitŽ, dont le talent est immense et la voix tout ˆ fait charmante. Son rŽpertoire fait alterner les succs du jour ("Monsieur le Consul ˆ Curityba", "Tire l'aiguille", "Bals de France"), des crŽations des grands auteurs compositeurs LŽo FerrŽ ("L'Ile Saint-Louis"), Pierre Dudan ("Le coeur tranquille"), Jacques Brel ("Les prŽnoms de Paris"), mais Žgalement quelques extraits d'opŽrette, dont ceux de la comŽdie musicale "Il faut marier Maman", qu'elle crŽe en 1950 aux c™tŽs de Francis Linel, Odette Laure et Denise Grey. Chanteuse douŽe, Jacqueline Valois participe ˆ toute une sŽrie d'Žmissions radiophoniques et se fait entendre dans de nombreux cabarets de Paris. La totalitŽ de ses rarissimes 78 tours est ici prŽsentŽe, pour la plus grande joie de tous ses admirateurs, l'occasion de l'entendre ˆ nouveau nous fredonner 24 refrains populaires qui ont fait son succs depuis 1950. 07/12: still no ASIN >

Varel & Bailly "L'Orgue Des Amoureux" (Marianne Melodie, 2006)


Varel & Bailly/Various Artists "Chansons De Ma Jeunesse" (Marianne Melodie, 2012)


A collection of hits by the songwriting team of Andre Varel and Charly Bailly, covered by a variety of artists...


<! "Un merveilleux hommage ˆ AndrŽ VAREL et Charly BAILLY gr‰ce ˆ cette compilation entirement fŽminine, qui rŽunit 25 de leurs plus belles chansons." >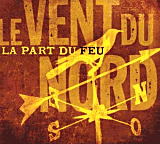 Le Vent Du Nord "La Part Du Feu" (Borealis Records, 2009)



A outstanding acoustic folk album with a mix of styles from the Quebecois and Celtic traditions. This supple French-Canadian quartet glides easily from style to style, with a lively brio yet a gentle vibe... Fans of Gabriel Yacoub, Malicorne and Great Sea, or Celtic counterparts such as Planxty or Silly Wizard, should be jazzed by these guys as well. A lively repertoire that gathers obscure material from both French and Canadian sources... Recommended!
Ray Ventura "Ray Ventura Et Ses Collegiens" (WEA, 1992)


A 20-song collection of vintage swing-novelty songs from 1930s bandleader Ray Ventura, who, along with his Anglicized stage name had also mastered American-style dance music. This is a pretty strong set -- the Pathe collection listed below has almost twice as much material, but either version is probably enough to satisfy most musical explorers.


<! 1. Tout Va Trs Bien Madame la Marquise 2. Trois Mandarins 3. Chez Moi 4. GŽnŽral Dort Debout 5. C'Est Idiot, Mais C'Est Marrant 6. C'Est Ce Qui Fait Son Charme 7. 'a Vaut Mieux Que d'Attraper la Scarlatine 8. Tching-Kong 9. Il y a des Jours 10. Qu'est-Ce Qu'on Attend 11. Comme Tout le Monde 12. C'Est Toujours Ca d'Pris 13. Musique Vient Par Ici 14. Et Puis d'Abord, Qu'est-Ce Que Ca Peut Vous Faire 15. Refrain des Chevaux de Bois 16. Tiens, Tiens, Tiens 17. Chef d'Orchestre N'Aime Pas la Musique 18. Vous Permettez Que J'Deballe Mes Outils 19. Chemises de l'Archiduchesse 20. Si le Nez de Cleopatre >

Ray Ventura "Le Meilleur De Ray Ventura" (EMI/Disques Pathe, 1998)


An authoritative 2-CD set of one of France's preeminent jazz/swing bandleaders. Actually, Ventura's work is deeply anchored in the comedic traditions of the cabarets and music halls, though it's given a big-bandy twist. Although his band, the Collegians, were clearly an accomplished ensemble, much of this music winds up wearing thin rather quickly, especially when listened to in large doses... The comedy vocal chorus and humorous patter detract from the musicality, and while it's a hoot to hear covers of songs such as "Yes! We Have No Bananas," the thrill doesn't last for long. Still, this is a great archival collection, and I wouldn't part with it for the world, particularly the more straightforward swing ballads, such as "Tching Kong" and "Vous Qui Passez Sans Me Voir," which fit nicely into broader mixes of music from the era. This collection supersedes the earlier, single-disc, 20-track Ray Ventura Et Ses Collegiens listed above, but either one should be sufficient to satisfy your curiosity. Fun stuff from the 1930s... recommended! <! 1. Tout Va Tres Bien Madame* 2. Petite Ile 3. Trois Mandarins* 4. General Dort Debout 5. C'est Idot Mais C'est Mar* 6. Musique Vient Par Ici 7. C'est Toujours Ca De Pris 8. Et Puis D'abord Qu'est Ce 9. Allez Donc Faire Ca Plus 10. Vive Les Bananes 11. Ca Vaut Mieux Que D'attra 12. Des Chevaux De Bois 13. Vous Permettez Que J'deba 14. Tching Kong 15. Vous Qui Passez Sans Me V 16. Je Sais Que Vous Etes Jol 17. Sous Le Kiosque A Musique 18. Marquise Voyage 19. Chemises De L'archiduches* 20. Comme Tout Le Monde* 21. Sifflez En Travaillant 22. Un Sourire En Chantant 23. Sur Deux Notes 24. Bugle Call Rag 25. Lambeth Walk 26. Nez De Cleopatre* 27. Brother Bill 28. Chamberlaine 29. Chef N'aime Pas La Musique* 30. It's A Long Way To Tipperary 31. Tiens Tiens Tiens 32. Ah Vivement Dimanche* 33. Je Ne Sais Pas Si Je L'ai 34. Elle Est Laide 35. Insensiblement 36. Fantastique* >
Ray Ventura "...Et Son Orchestre" (Universal, 1997)





<! 1. Maria de Bahia 2. Sans Vous 3. Bon AppŽtit Mademoiselle 4. Tout Mais Pas 'a 5. Qui Mon Amour 6. Si la Brise... 7. AprŽs la Pluie le Beau Temps 8. Je Suis Content 'a Marche 9. ç la Mi Aožt 10. Tant Je Suis Amoureux de Vous 11. Yeux des Muchachos 12. J'Ai Peut-tre Tort 13. Quatre Coins du Ciel 14. Samba de Lˆ-Bas 15. Fil de la Seine 16. Baobabs 17. Bonsoir Lily 18. Quand la Nuit Reviendra 19. Dance Ballerina Dance 20. Augustin Il y a Quelqu'un Qui Te Demande 21. Fl‰ner Tous Les Deux 22. Bella Marie >

Ray Ventura "Les Plus Grandes Chansons" (Coppellia, 2003)

Ray Ventura "L'Aventure Sud Americaine: 1942-1944" (Fremeaux, 2003)

Ray Ventura "Y'a D'La Joie" (Collection Patrimonie France, 2004)


<! 1. la Mi-Aožt 2. Fantastique 3. Quand un Vicomte 4. Vivent Les Bananes 5. Tout Va Trs Bien Madame la Marquise 6. Qu'est-Ce Qu'on Attend Pour ætre Heureux? 7. Tiens, Tiens, Tiens 8. Ca Vaut Mieux Que d'Attrapper la Scarlatine 9. Chemises de l'Archiduchesse 10. On Ira Pendre Notre Linge Sur la Ligne Siegfried 11. Nez de ClŽopatre 12. Comme Tout le Monde 13. C'Est Idiot, Mais C'Est Marrant 14. Armstrong, Duke Ellington, Cab Calloway 15. C'est Toujours 'a de Pris 16. Chef d'Orchestre N'Aime Pas la Musique 17. Trois Mandarins 18. Ah! Vivement Dimanche 19. C'est la Premire Fois 20. Premier Rendez-Vous 21. Vingt Ans 22. Plaisir d'Amour >
Ray Ventura "Qu'est-Ce Qu'on Attend" (Intense, 2006)





<! Nicole Vervil - "Ses plus grands succs" [ST1172] Elle est belle, elle a un talent fou, elle chante l'amour comme nulle autre, Nicole Vervil est l'une des nouvelles venues les plus remarquŽes dans la chanson en 1945. Elle a une voix qui fait rver, douce et caressante, chaude et nuancŽe, qui chante l'amour, ses exaltations et ses peines, avec une extrme sensibilitŽ et un charme exceptionnel. Retrouvez dans ce CD unique et rare la totalitŽ des enregistrements en 78 tours (1947-1955) de Nicole Vervil. >

Verlor & Davril "Ma P'tite Amie Et Moi" (Marianne Melodie, 1999)
Jaunty, charming comedic duets -- these early-1950's recordings are a real throwback to the operette songs of decades earlier, with a lively air and a good-natured, lighthearted feel that is quite appealing. Like chanson star Mireille and the singer-composer duo of Pills & Tabet, Gabrielle Vervaecke (aka Gaby Verlor) and her partner Jan Davril take on characters and sometimes indulge in goofy voices, but like Mireille and Pills & Tabet, they are also immensely charming and fun. A nice, sweet set of songs from 1950-55, a time when French popular music was becoming more bland and staid, although glimmers of the good old days were still to be found. Hooray!


<! Verlor also worked with Robert Nyel (?) >

Gus Viseur "Compositions: 1934-1942" (Fremeaux & Associes, 2003)

Gus Viseur "Les As Du Musette: Gus Viseur A Brussels" (Sketch, 2000)

Cora Vaucaire "Disques Pathe, v.1" (EMI-Pathe, 1999)


The first of two 2-CD sets covering Vaucaire's work for the Pathe label...
Cora Vaucaire "Disques Pathe, v.2" (EMI-Pathe, 1999)

Cora Vaucaire "Le Meilleur De Cora Vaucaire: Enrigistrement Au Theatre De La Ville" (Because Music, 2006)



A wide-ranging, showy, theatrical concert performance... Not sure of the date, but I think this is later material, from the 1960s, perhaps. Anyone know for sure?
---
More Chanson > Letters "W", "X", "Y" & "Z"
---



French Music Index
French Rock & Pop

---